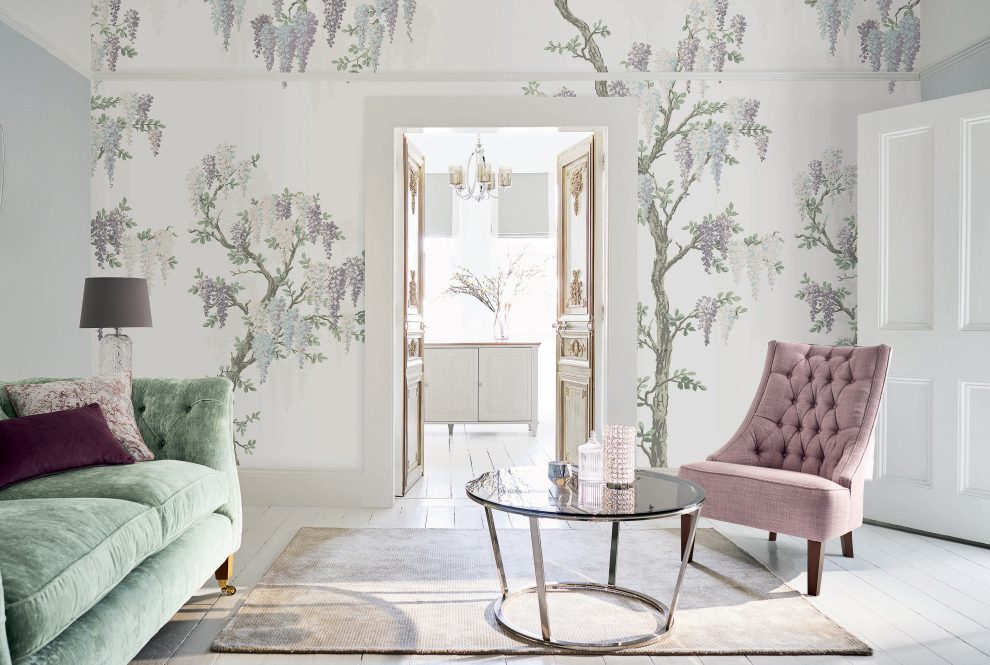 Make an impact with modern florals read more
It's official, floral prints are in, and in a big way. With the rise of the new Grandmillennial Style—a trend which takes inspiration from the 80s—interior designers keep finding new and contemporary ways to incorporate modern floral prints into their decorating. If you're longing to add a floral touch to your home but don't know where to start, read on to discover ways to incorporate floral prints into your interiors in modern and exciting ways.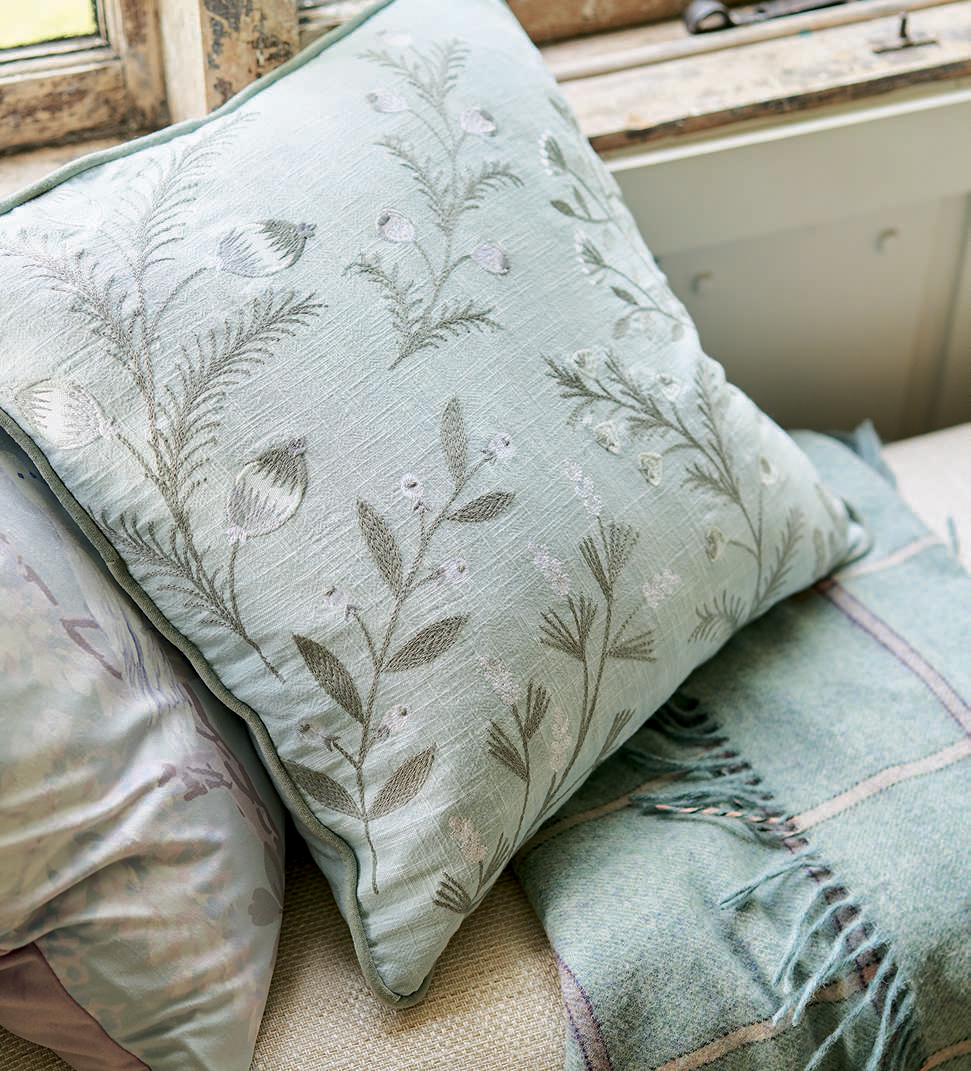 Incorporate Subtle Florals
If you're not looking to make a big statement using a floral print, that doesn't mean you have to go without. There are plenty of ways to give your rooms a bit of floral flair without using printed wallpaper or fabric. To add a floral touch to your rooms consider using a selection of stunning floral cushions with beautiful embroidered or printed designs. Using a floral scatter cushion is a great way to add a floral element of interest to any sofa display. Floral throws and blankets are also a great option for anyone wanting to add a subtle floral edge to their interior space.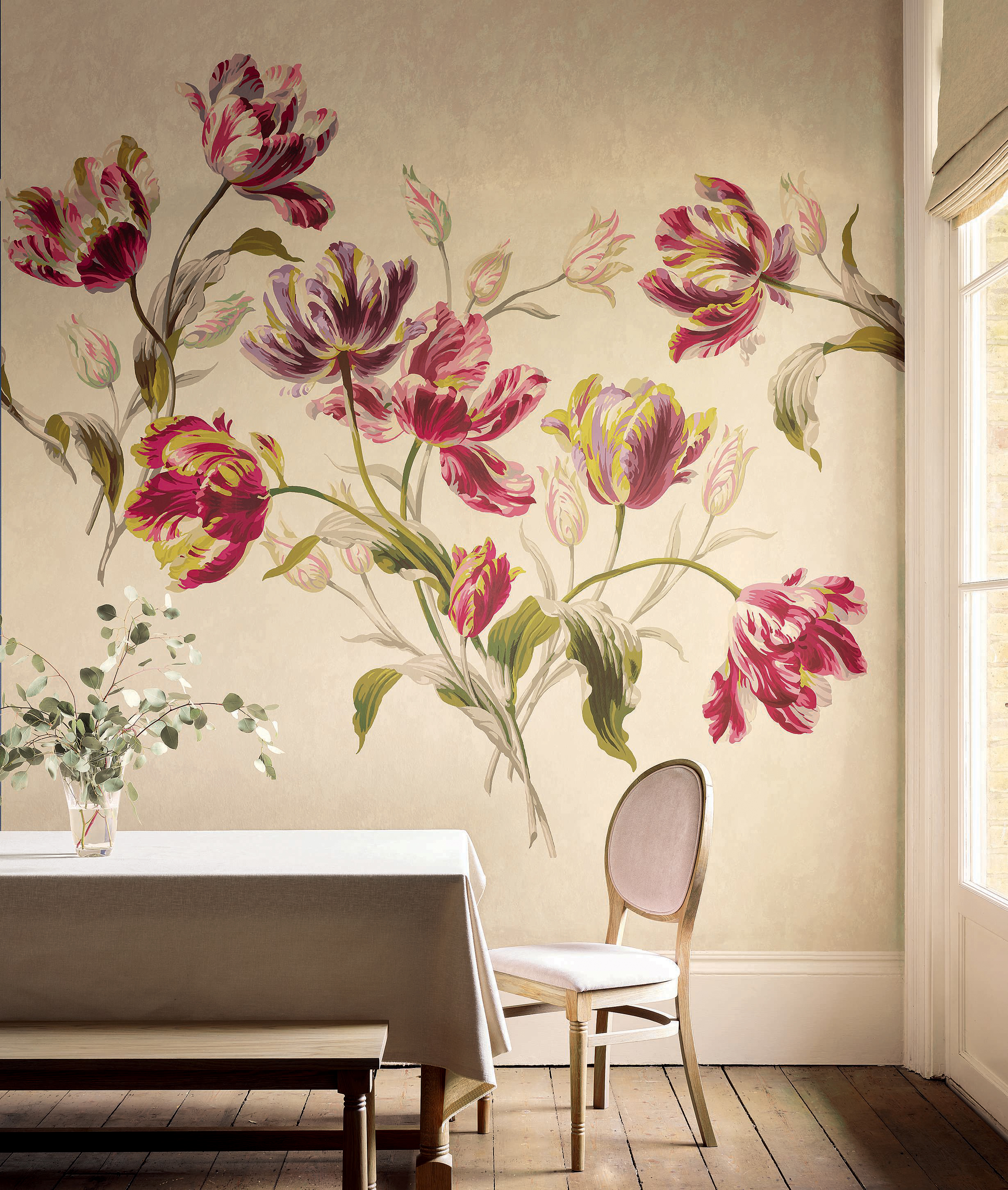 Go large scale for impact
A great way to give your room a contemporary floral edge is to go for a large scale mural print. Use a Mural print in a room you want to give a real 'wow' factor to. A cross between artwork and print, adding a mural wall can be a great way to add drama to a room and should be styled with the mural's artistic impact in mind. Use leafy foliage and a few pieces of statement furniture to frame your mural design as the focal point of your room. Avoid overcrowding or cluttering your space with accessories to see your modern mural wall really shine.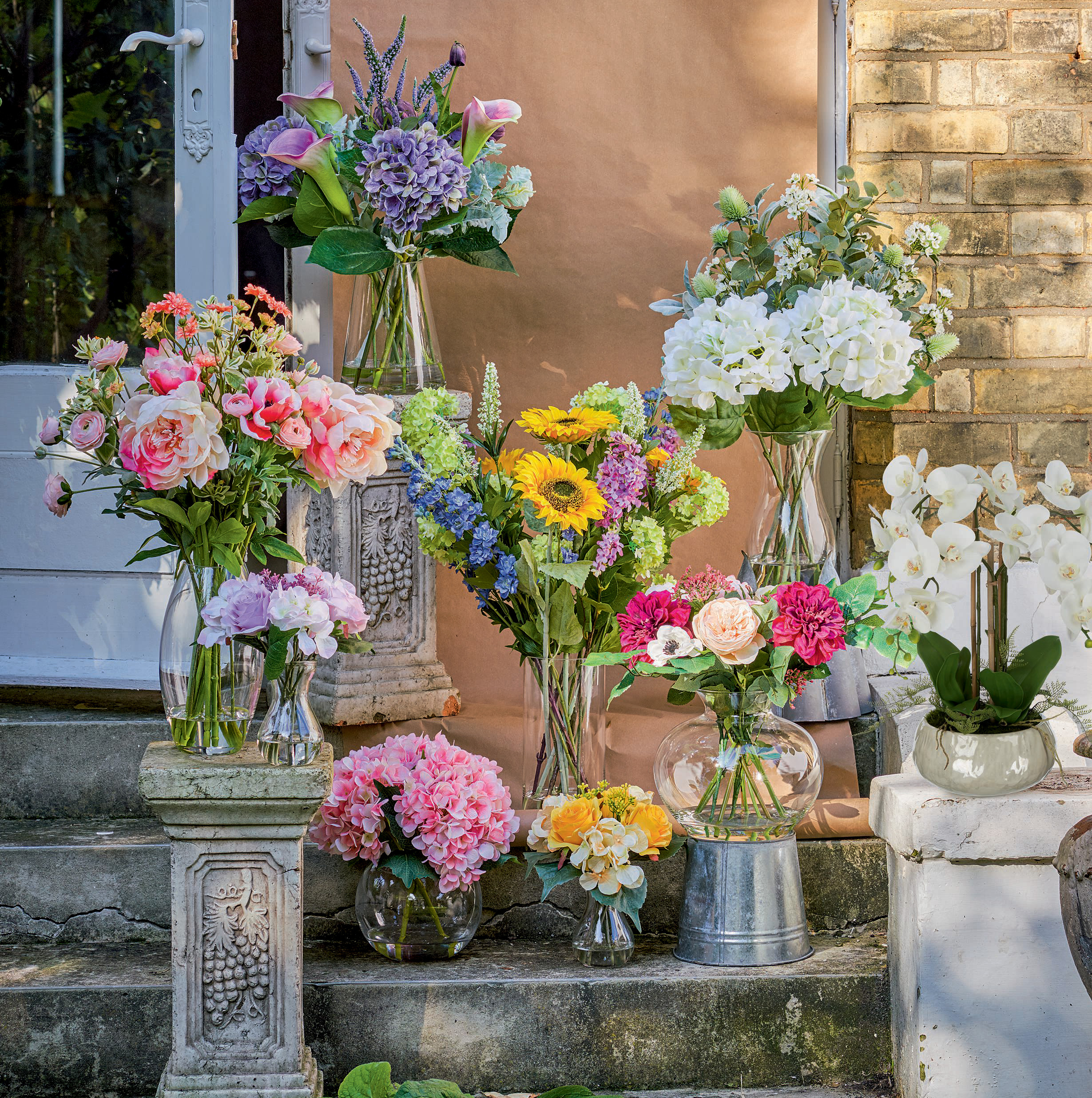 Add a delicate touch with faux flowers
Over the last few years there has been a resurgence in using faux flowers around the home. Homeware companies are working harder than ever to create bouquets that look realistic and stylish. With more options and styles than ever, customers are reaping the benefits by filling their homes with beautiful bouquets that can easily be mistaken for the real thing. If you are not looking to add a large print to your room, consider adding a bouquet of two.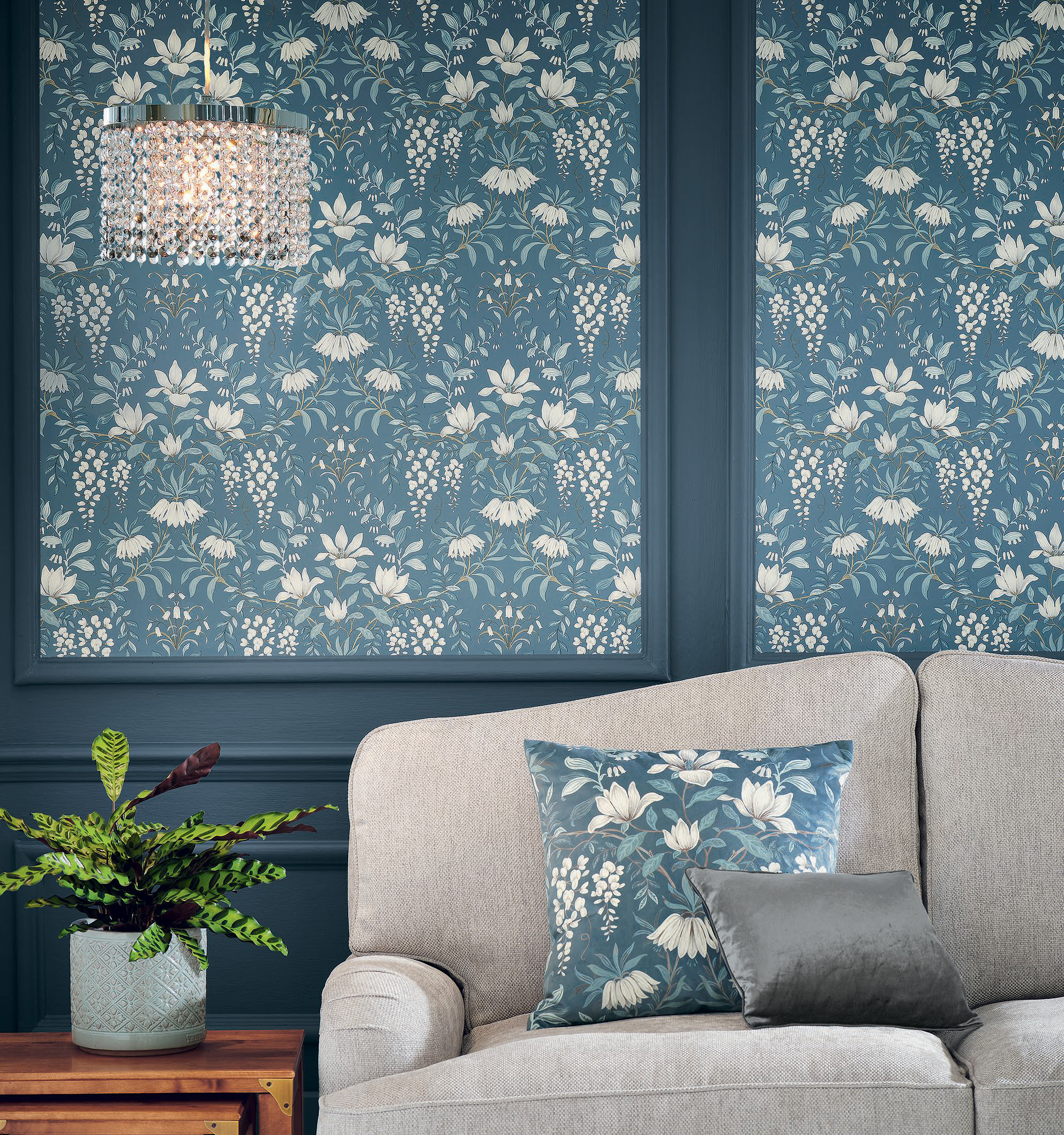 Statement Wallpaper
By far, the easiest way to incorporate a floral print into your home is to use some floral wallpaper. A popular way to use contemporary florals at the moment is to use a floral wallpaper to decorate panelling—doing this strikes an even balance between your print and your primary palette colour; making it a lot easier to style and decorate.  You can also use your wallpaper to create a stunning feature wall.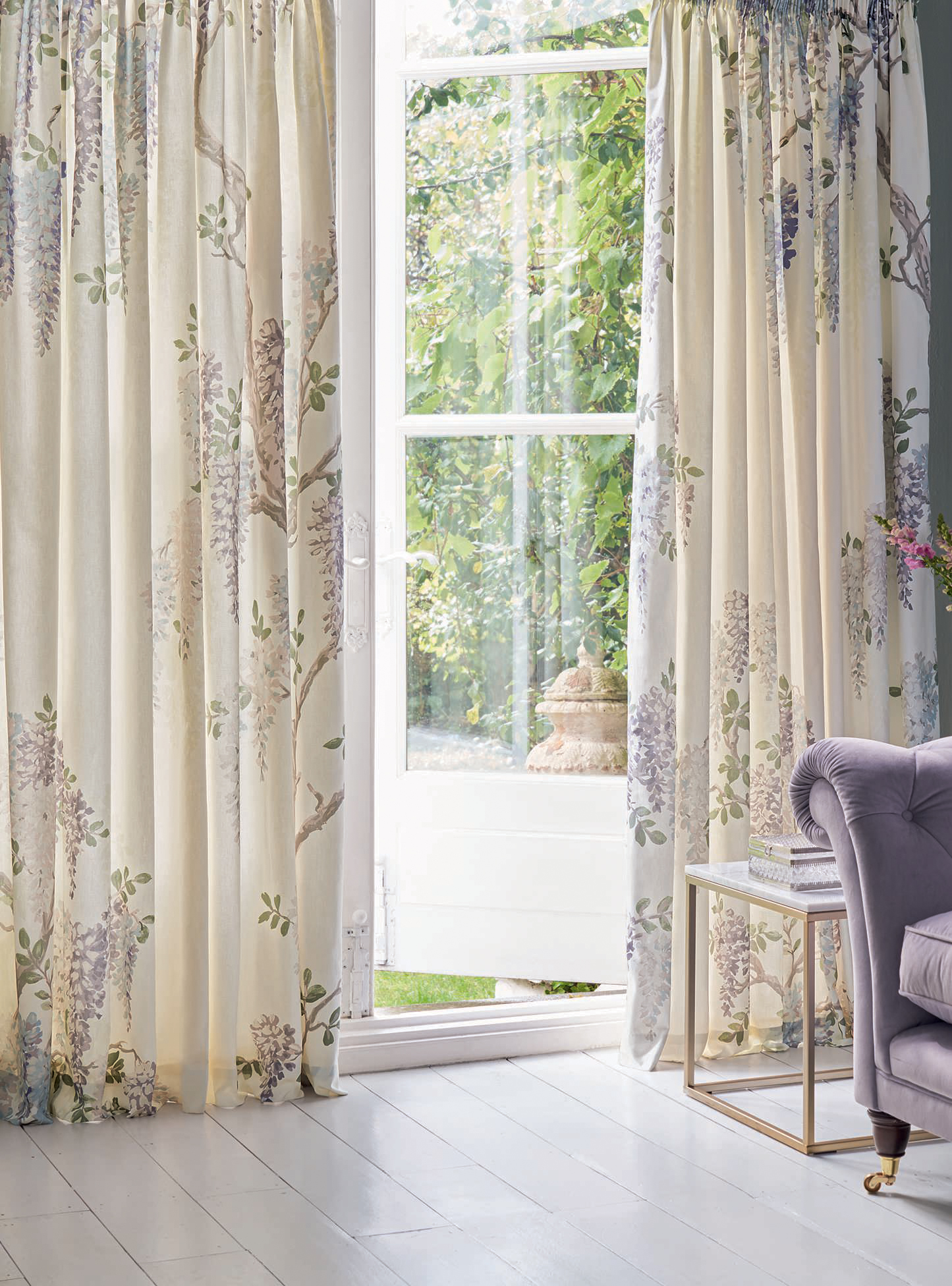 Gorgeous drapery
Another way you can incorporate floral prints into your home in a contemporary way is to use them on your window treatment. A large scale floral print like our Wisteria Garden in Pale Iris can create a stunning backdrop to your room when the curtains are closed and add a subtle floral flavour to your home when the curtains are pulled back. For a more contemporary look, be careful not to overpopulate your room with your chosen print if using the design on your curtains. When working with curtains it's important to balance your print out with block colours that match in with your room's colour palette for balance.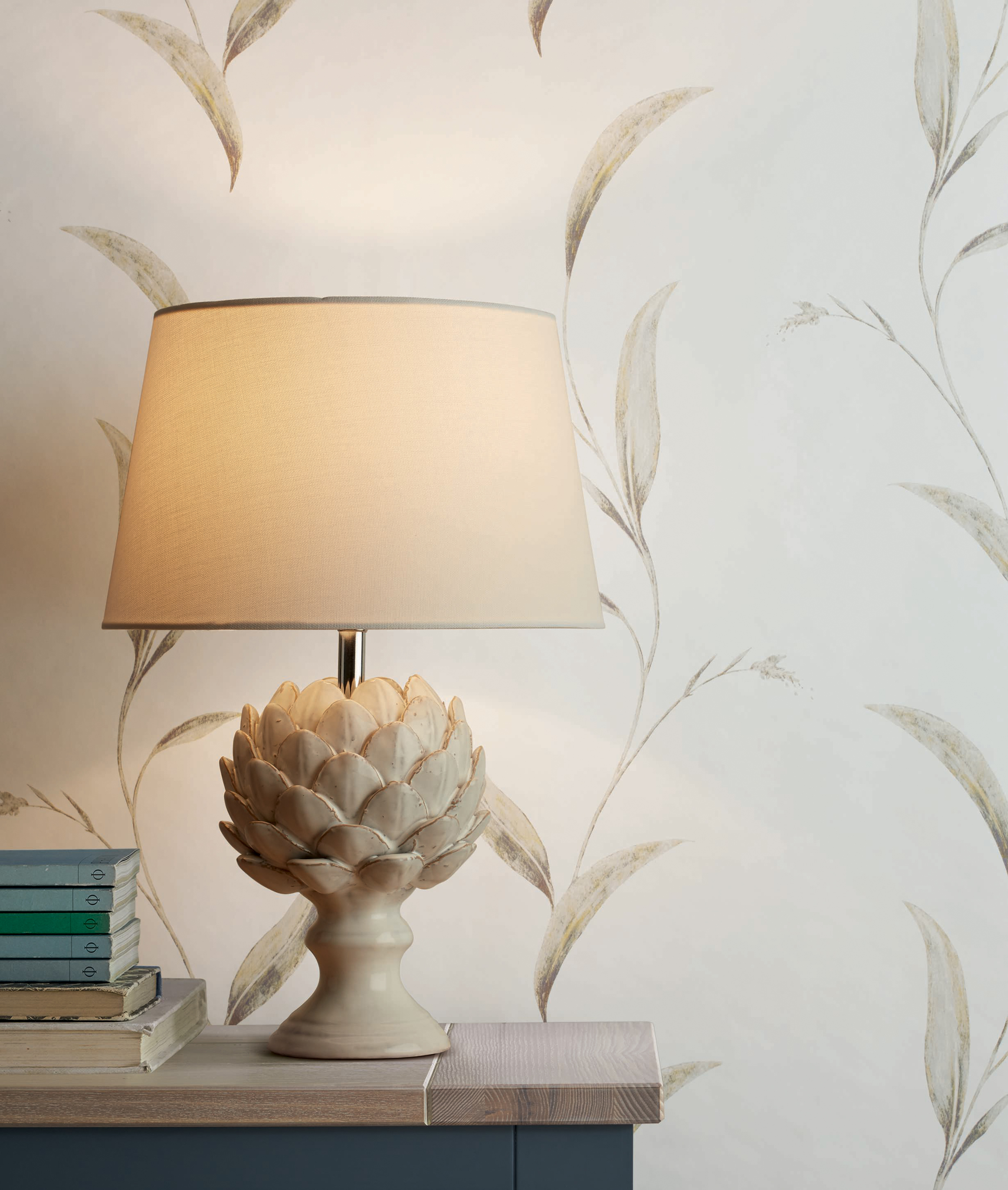 Neutral flora
The trend of using neutral tones in the home continues to grow in popularity this year as we see a rise in earthy hues like sage green and twine enter the interiors scene. To match in your florals with this current trend, consider looking for designs with some neutral flora like our Otley Sage Wallpaper print. Or, if you're not considering using wallpaper, look our for neutral toned floral accessories that will fit in with your interior colour scheme.

Parisian designs
An easy way to incorporate florals into your home that will never go out of style is to opt for a Parisian-style floral design that will stand the test of time. Generally, Parisian-style prints have a knack for staying in style—even as interior trends change. Our stunning Josette damask print has always been a popular choice throughout the years, showing that some designs will always be in vogue. Damask prints in particular seem to be a popular choice. The classic fleur design of a damask print can subtly be seen in our new Parterre print—a great choice if you're looking to add a modern floral print to your home.
How have you used floral prints in your home? Let us know in the comments below.