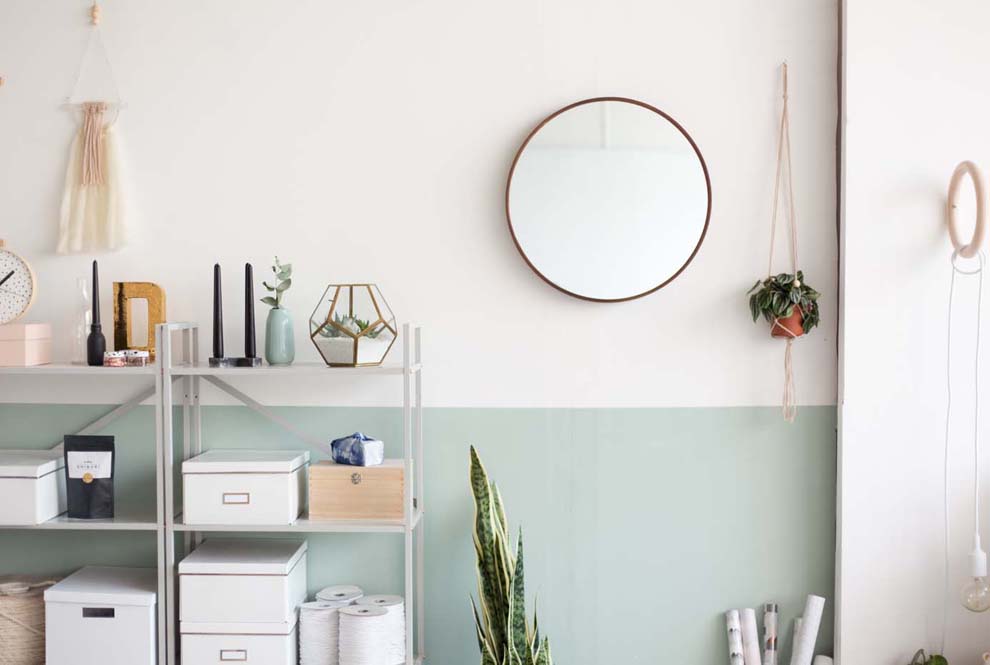 Give your interiors a little upgrade with a simple lick of paint... read more
Spring is the time we tend to update our interiors after a cold and gloomy winter. Sometimes a quick lick of paint is all you need really to spruce up your home without having to invest serious amounts of money on new furniture. The lovely Fran from Fall for DIY wanted to give her studio a little makeover so we were more than happy to help her out. Read her top painting tips for upgrading your own little space…
Recently the trend for wall colours has gone from bright and light and to something more earthy and deeper in tone. But painting a whole room in this colour can seem daunting, especially if you're used to a clean, white room. All of a sudden adding a strong colour can be overwhelming. Which colour to go for? How many walls to paint? Painting a whole room is quite an undertaking and can feel pretty permanent (even if it's easy to paint over again). But when you're not ready to go all the way with your colour choices there's a very easy compromise.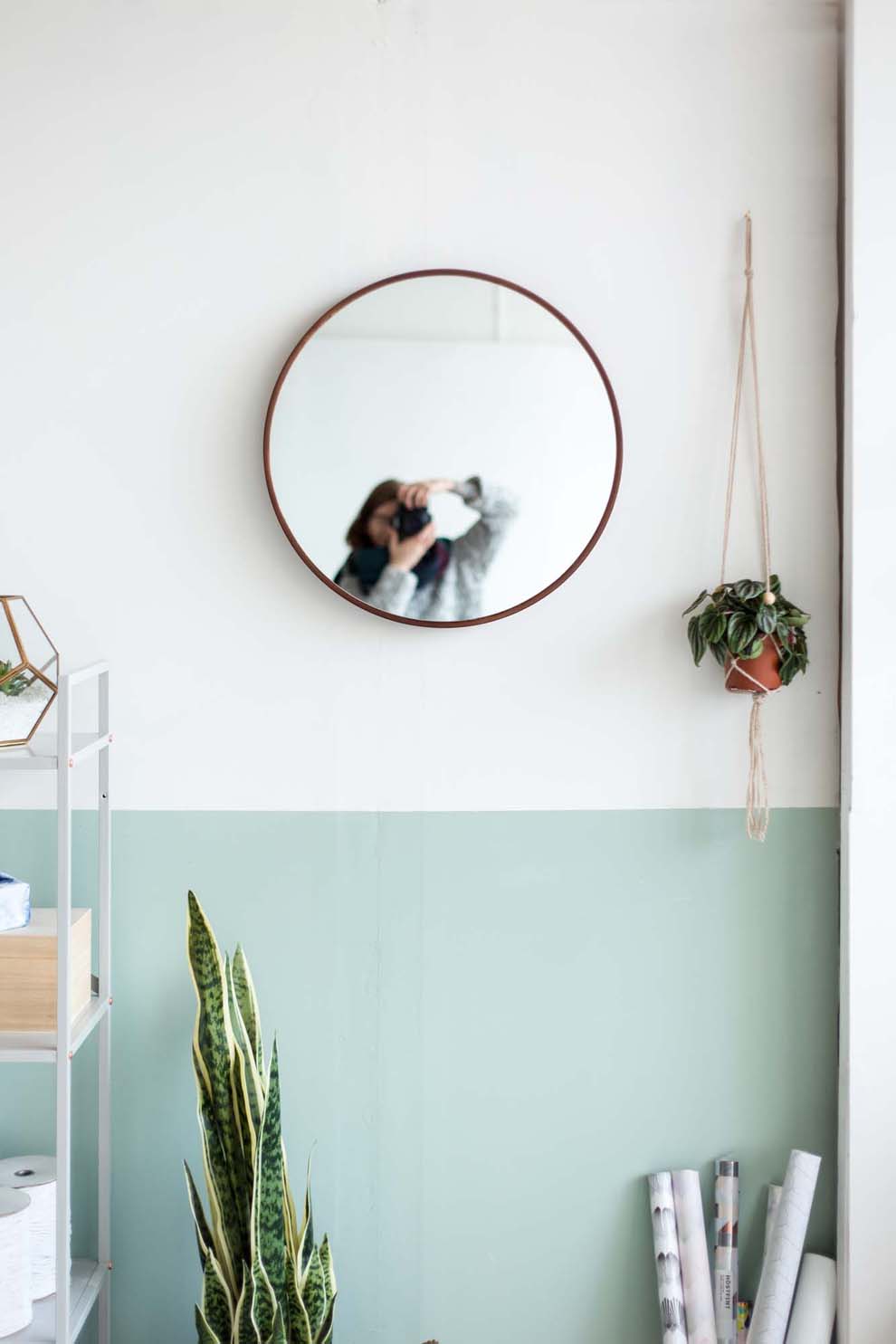 Try painting a half wall. I've used this technique here in my studio. I wanted to give the walls some colour but still have lots of white to bounce light around for taking photos. This way I get the best of both worlds. My glass (and my wall) really is half full.
While this technique is very accessible it's also extremely versatile. You have so many options when it comes to incorporating the colour into the elements in the room. You can go for a half wall or three quarter and you can choose to place the colour at the bottom or on the top. One of the ways I love this technique is to paint everything along the selected walls. Doors, shelving and window frames are all game. Paint them all up to the line to create a seamless effect. Just imagine a giant roller sweeping across the whole wall (wouldn't it be nice if it was this easy!?)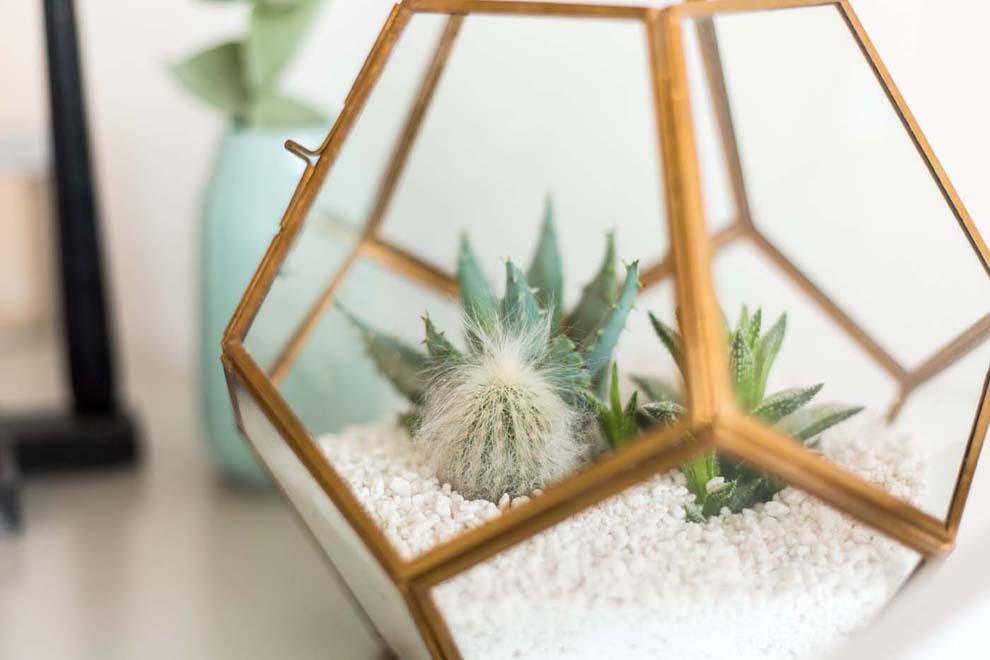 Alternatively, you can layer things over and on top of the paint. I've chosen to paint a wall, which is home to my prop shelves. The shelving is backless so you can see this line but it softens the effect ever so slightly.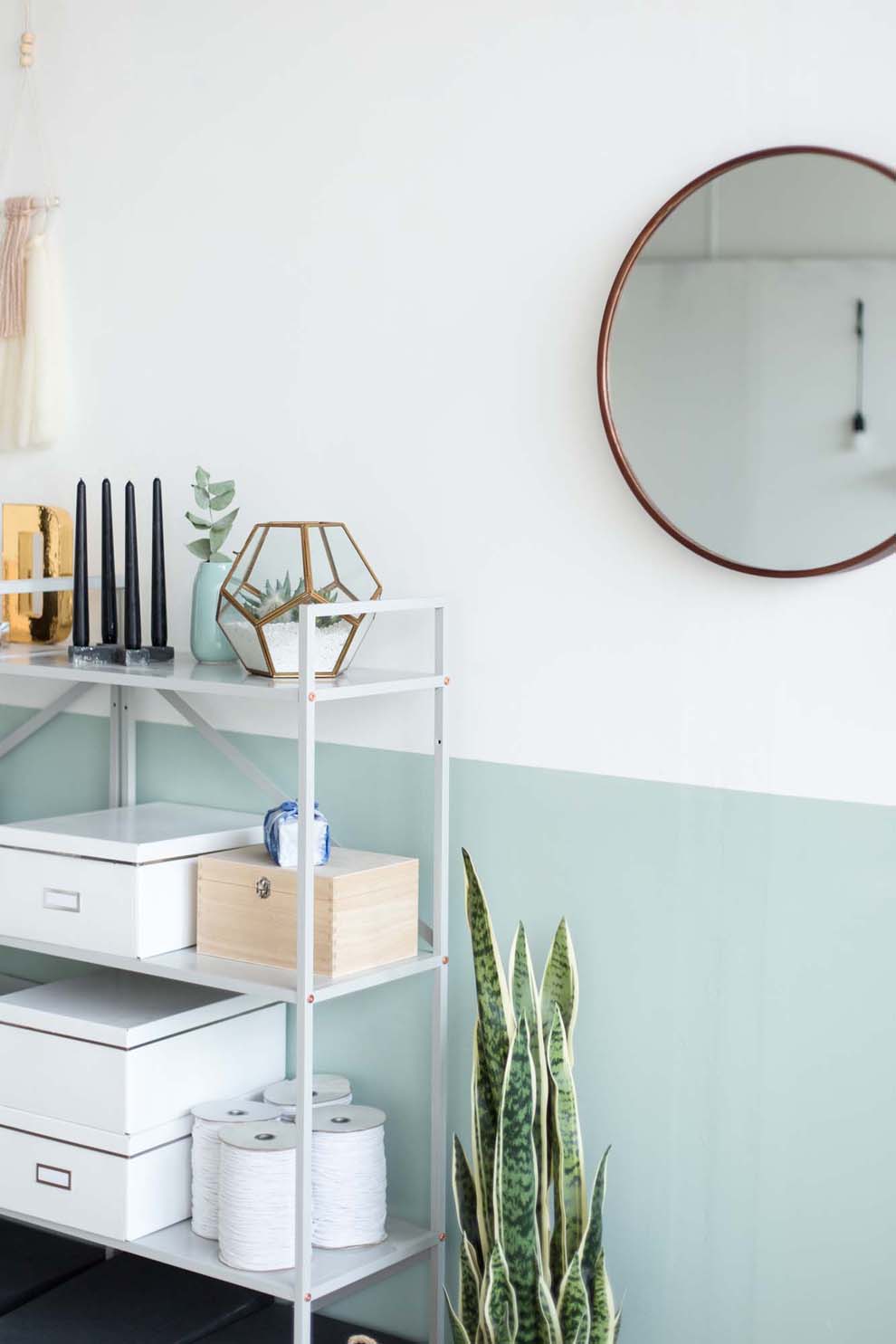 Using Laura Ashley paint in Eau De Nil I prepared the area by measuring half way up the wall from the floor and marking this point at several places along the length of the wall. I ran wide, good quality masking tape along this line and then checked it was straight with a spirit level.
Once the masking tape is firmly in place paint the space below the line. I think the easiest way to do this is to roller up to but not over the masking tape, then use a smaller roller or small brush to finish up to the tape line, painting down over the masking tape to avoid the paint seeping underneath and ruining the crisp line.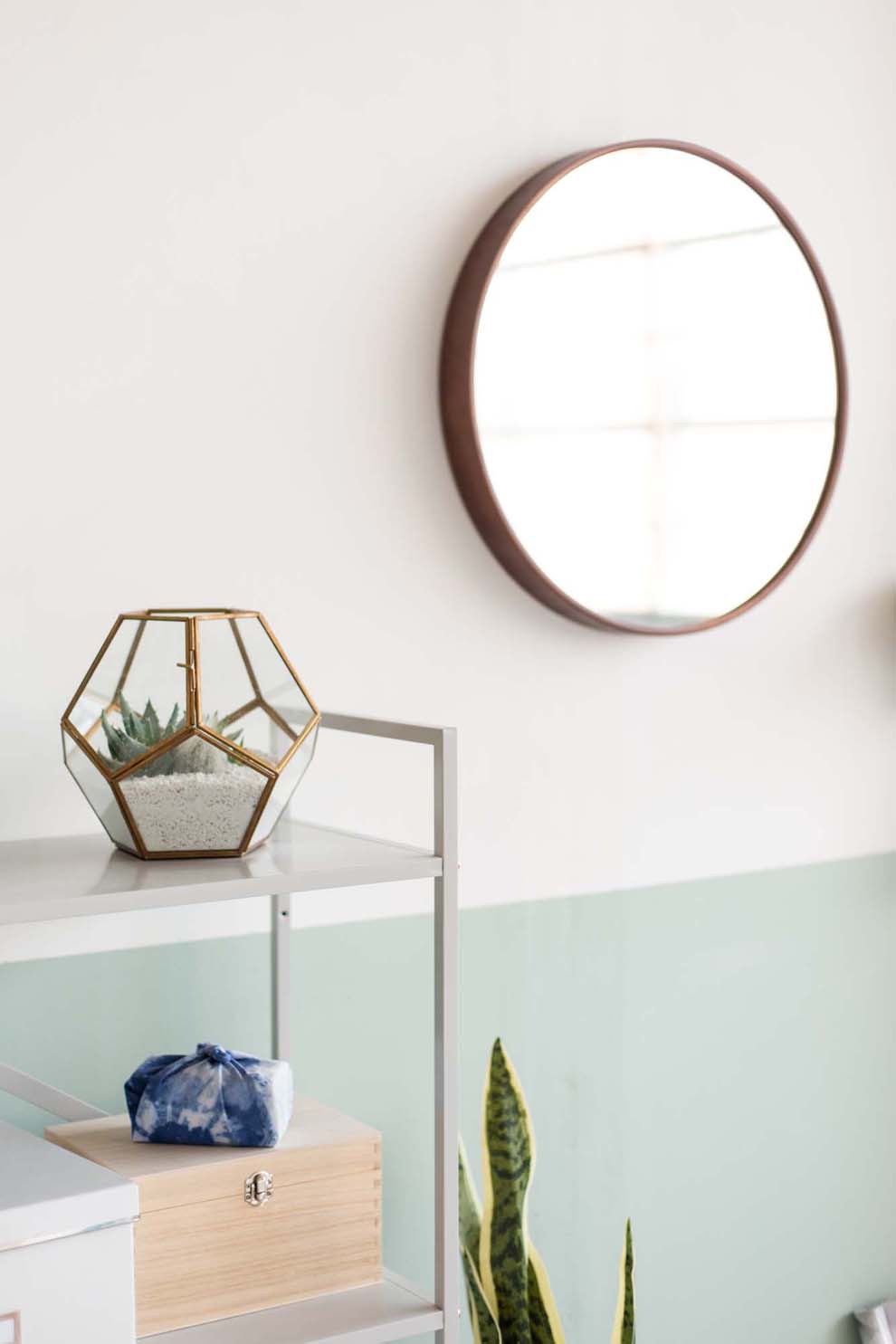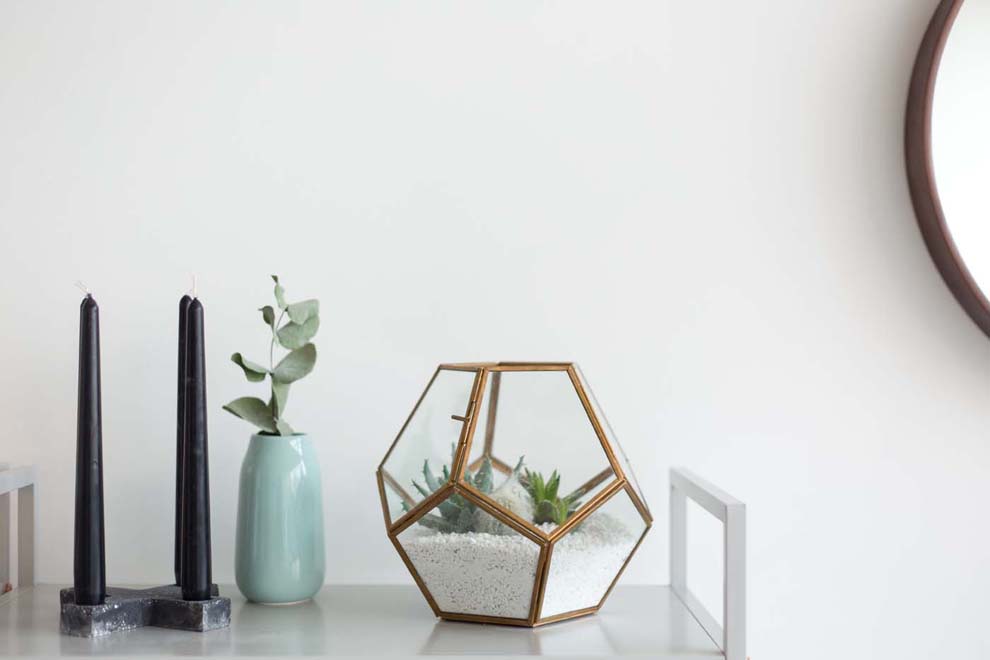 Once the paint was dry I positioned my shelving back in place with the addition of this amazing hexagon brass terrarium filled with succulents and a gorgeous and very on trend circle mirror creating a space in my studio that feels just as comfortable as my home.
Fran's really inspired us with her studio makeover. Do you have any plans to update your own space this season? Let us know or on Twitter @LauraAshleyUK