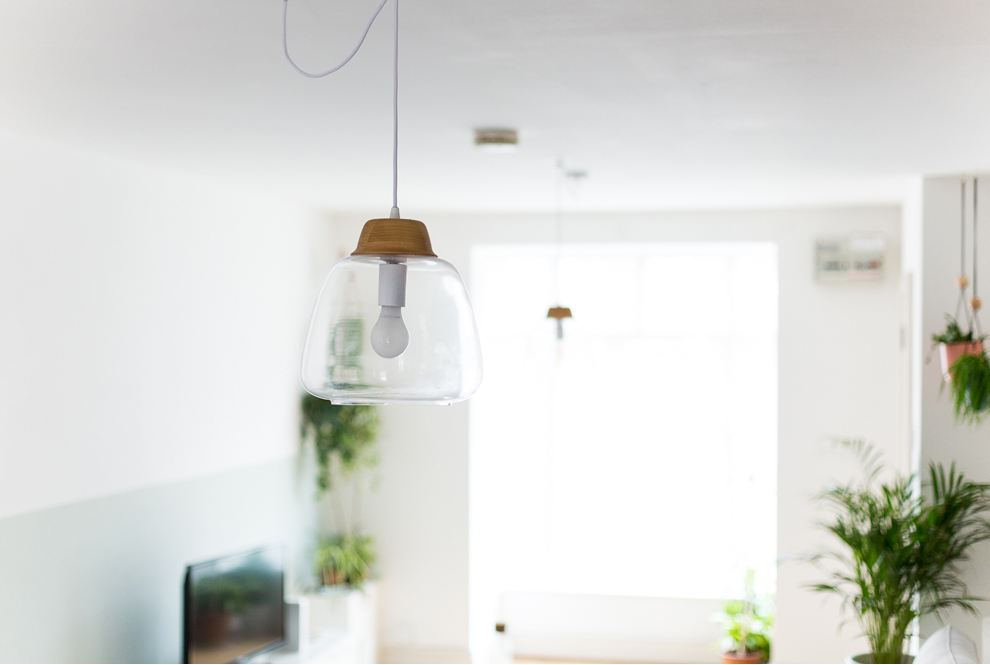 Transform your home with the perfect Laura Ashley lighting... read more
Lighting can truly transform a room. Whether you want a bright space or prefer something a little cosier, lighting is key in achieving this look and sometimes people just forget how important it is to get it spot on. The fabulous Fran from Fall For DIY knows how vital the perfect lighting is so talked us through why her new lights are just right…
Moving into our new home I knew one of the elements I wanted to spend some time on was the lighting. I'm pretty particular about the style of lighting I love and my other half Alex almost hits the ceiling when he stands up, so we needed to be thoughtful and considered about our choices.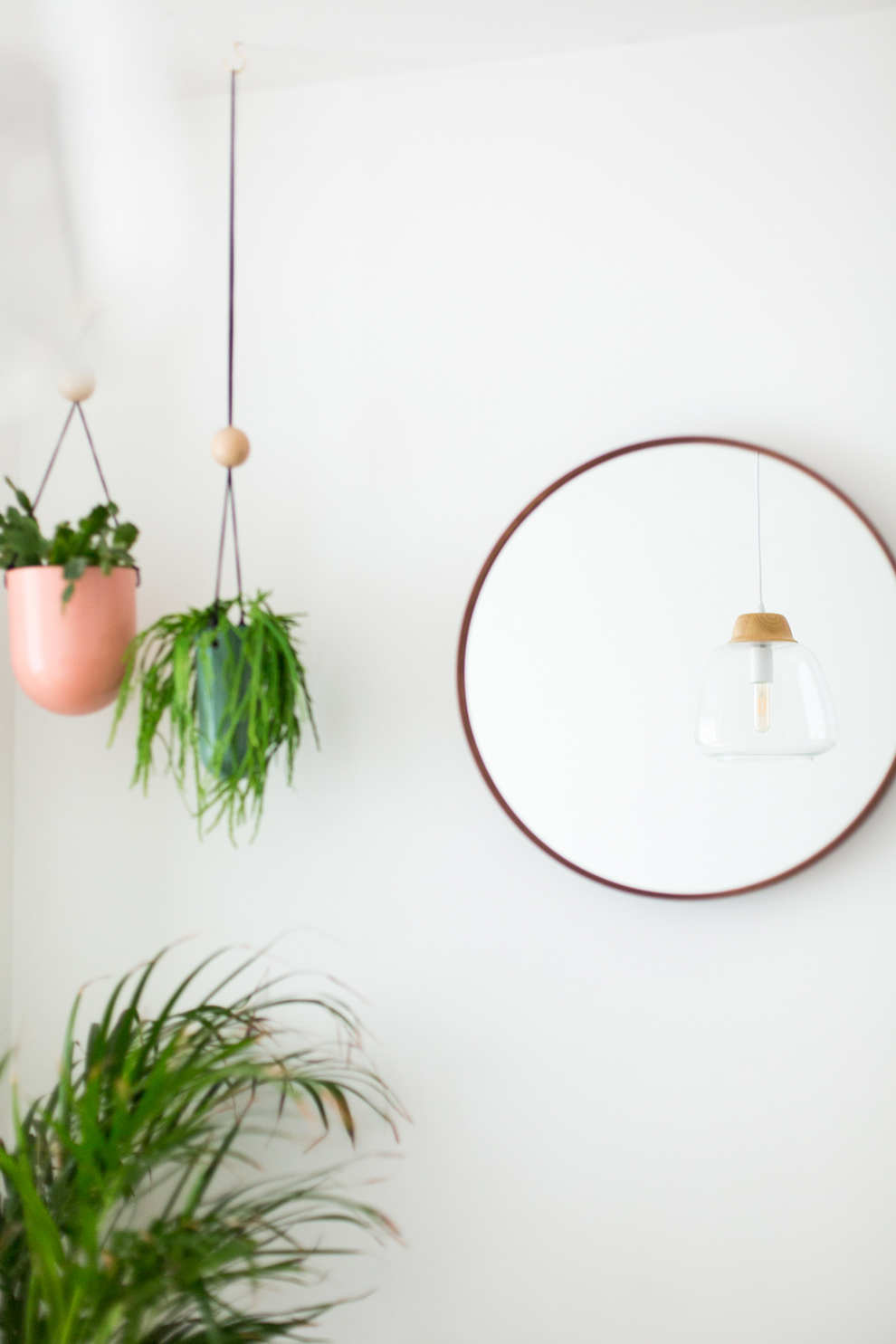 One of my biggest interior pet peeves is bad lighting. And I don't mean the one's your great aunt has had since the mid-80's. Although that was a particularly bad time for most trends. My grievance comes when you walk into a newly designed restaurant or bar. Somewhere that has been stripped and renovated from top to bottom and everything looks great, apart from the light fixtures. Why is it so often it seems that the lighting is completely forgotten about until the very last minute? Then, once the budget is spent and the place is ready to open, ooops. Better put a lampshade over here and a sconce over there. Or at least that's how it so often seems.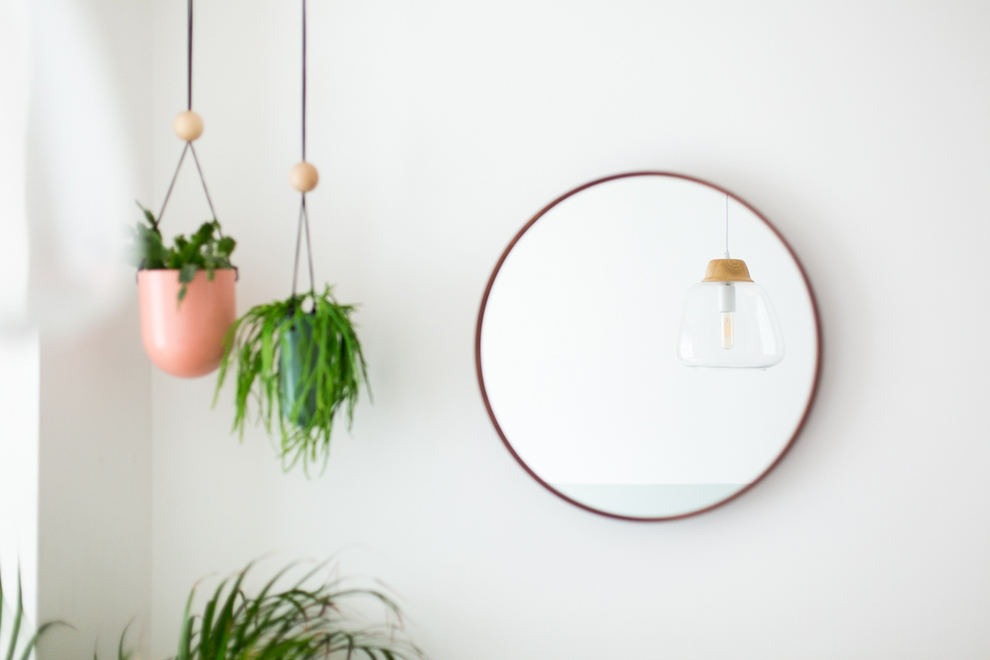 It's such a shame because lighting can have such a positive impact on a space. It can make it more spacious or cosy. It can be modern, minimalist, retro or stunningly clever. The right lighting can make a world of difference to a room and can bring all the style elements together while at the same time creating mood and atmosphere.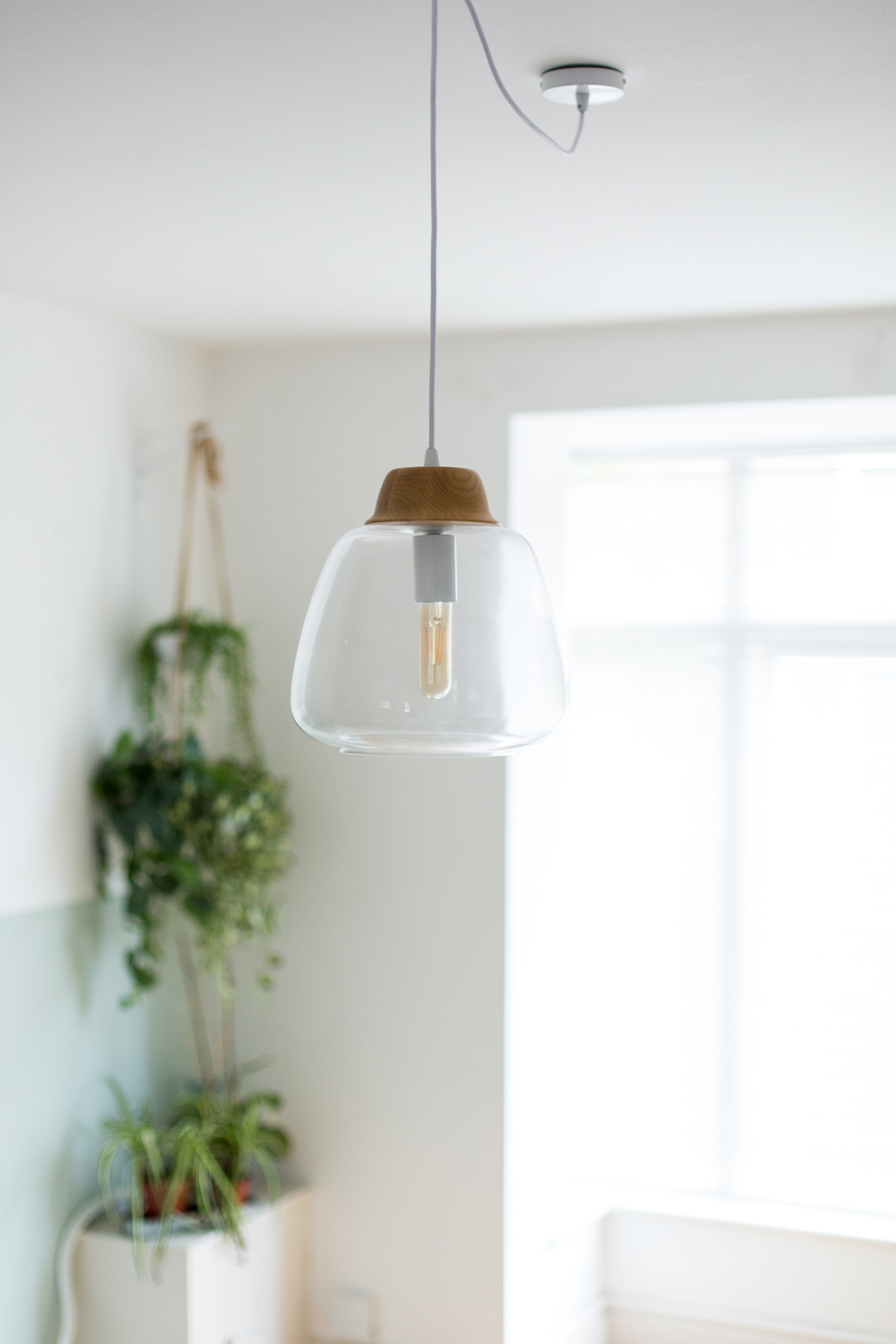 For our living room, I wanted something fresh and contemporary. I wanted a style that was minimal and natural but would also work with colour and be a little playful. These Laura Ashley Perranporth pendants are the perfect mix of modern style with a warm and welcoming feel.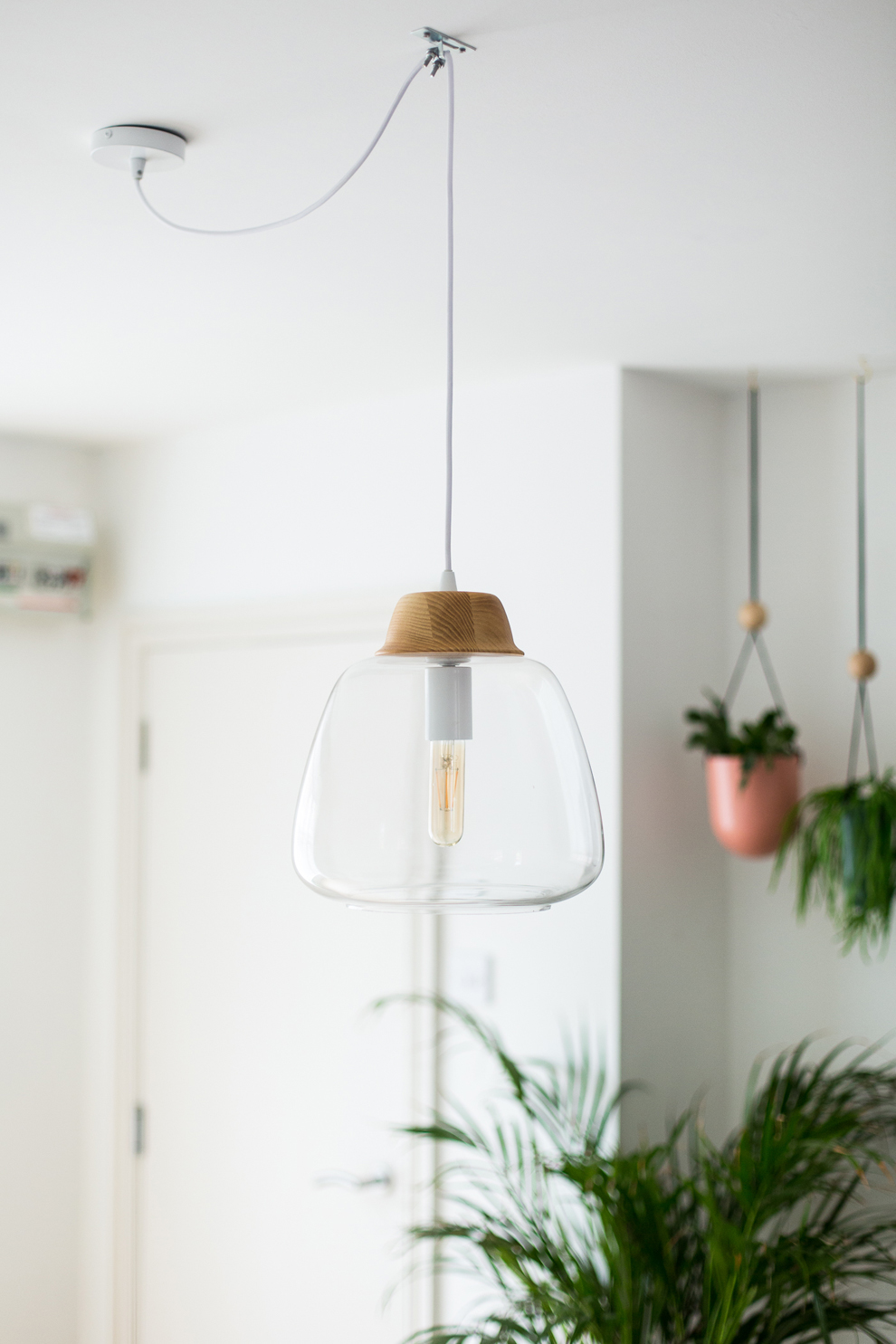 I think our favourite thing about them is the length of the light wiring which has allowed us to move the lighting using a swag (a hook that holds the wire in place on the ceiling away from the original fixture). This means we can move the pendant out of the pathway and over our coffee table. As well as moving our lights out of heads way it also means we can lower them and make them more of a feature.
At head height and with low wattage bulbs they provide an intimate light for those lazy summer weekend nights in and equally a cosy winter date watching movies under blankets. These are lights you can shape your decor around for years to come.
We love what Fran has done with the place! Do you have any Laura Ashley lighting in your home? Let us know below or on Twitter @LauraAshleyUK