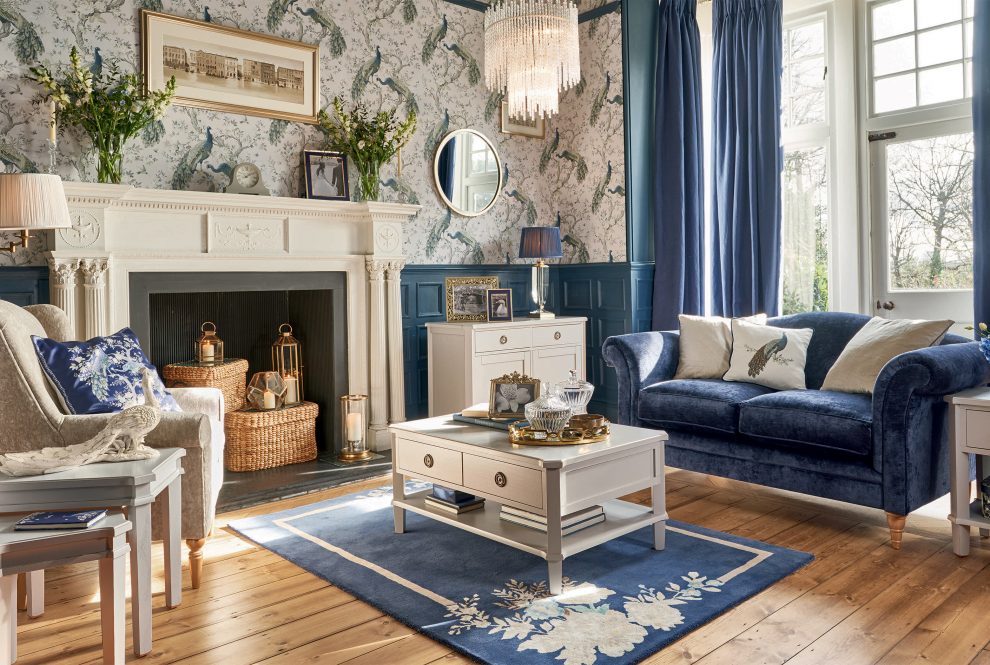 Our brand-new midnight blue collection is all you need this season read more
The colour blue conjures up all kinds of things in our imagination when think about decorating. How will it work as furniture? How much is too much? Let our new Midnight Blue collection revive and refresh your home. Keep reading for excellent ideas for decorating with blue.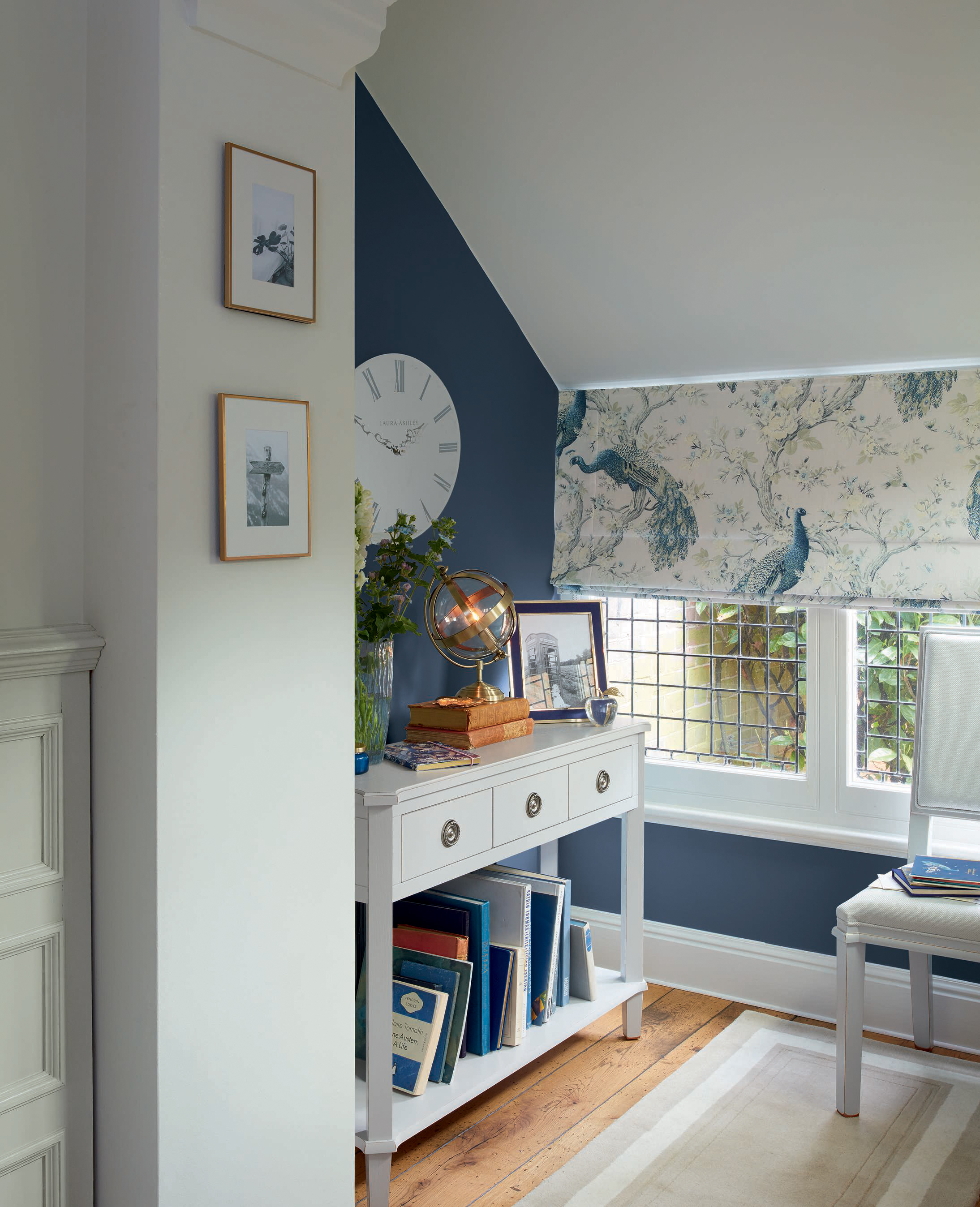 Don't be afraid of the colour
Blue is a bold colour, of course, and will make a statement in any room. Do use as much — or as little — as you'd like. The statement wall (above) creates a burst of colour in the white room, whereas below, it's been embraced throughout. Both create charming and welcoming spaces in very different ways. Whether you prefer a more grand, exquisite feel, or something more modern to compliment a fast-paced family lifestyle, our brilliant collection has something for everyone.
It's all in the details
From scatter cushions to lampshades, floor rugs and blinds, keep blue in the details. If an all-over wash of the royal hue seems like an intimidating prospect, try painting just one wall and focus more on bringing the colour in through accessories. Wonderfully, the new collection brings together a stellar range of home pieces to help you create the space you need. Our favourite is the peacock blind (above) for its ornate graphic and practicality — it's so good you could buy it for every room in the house.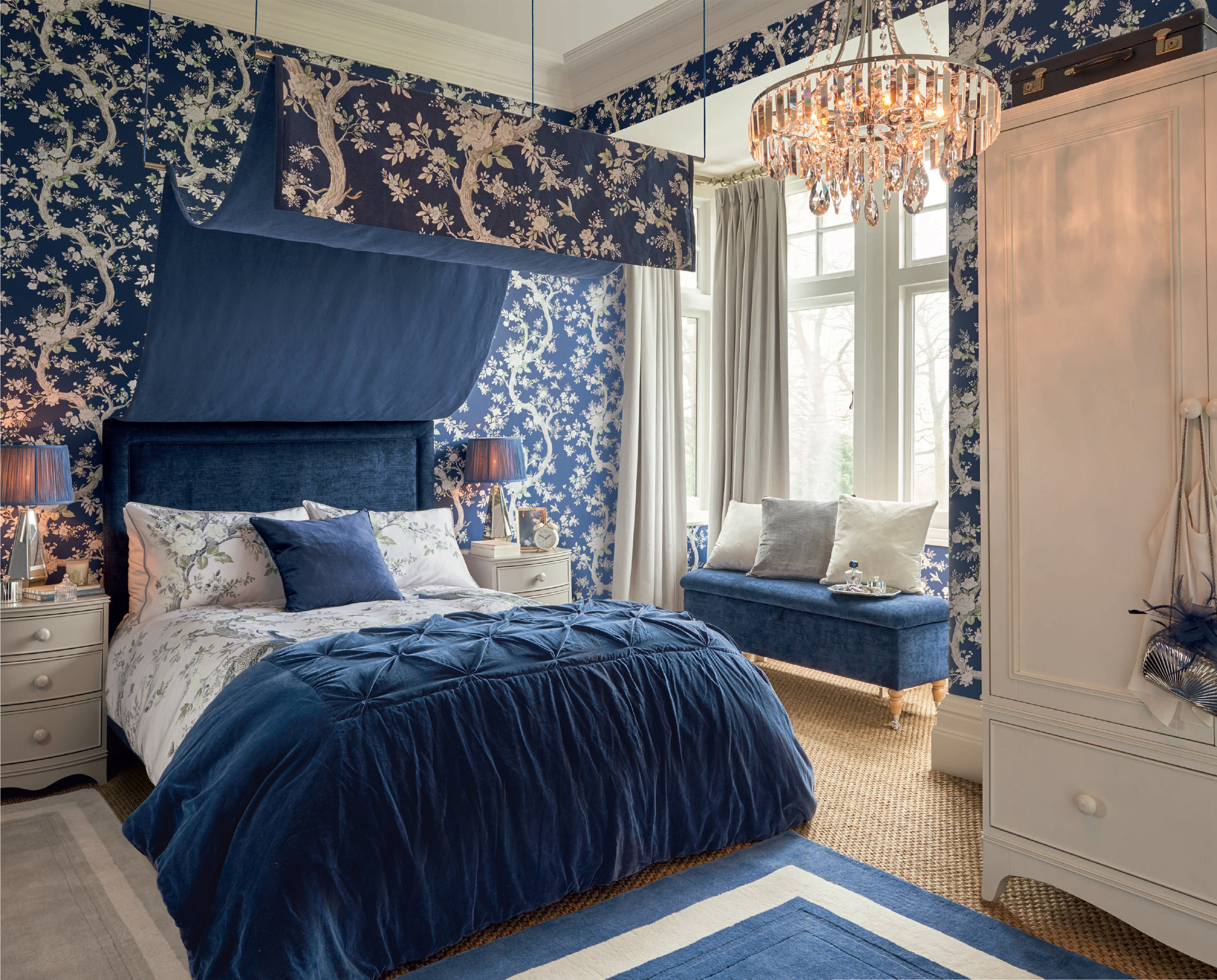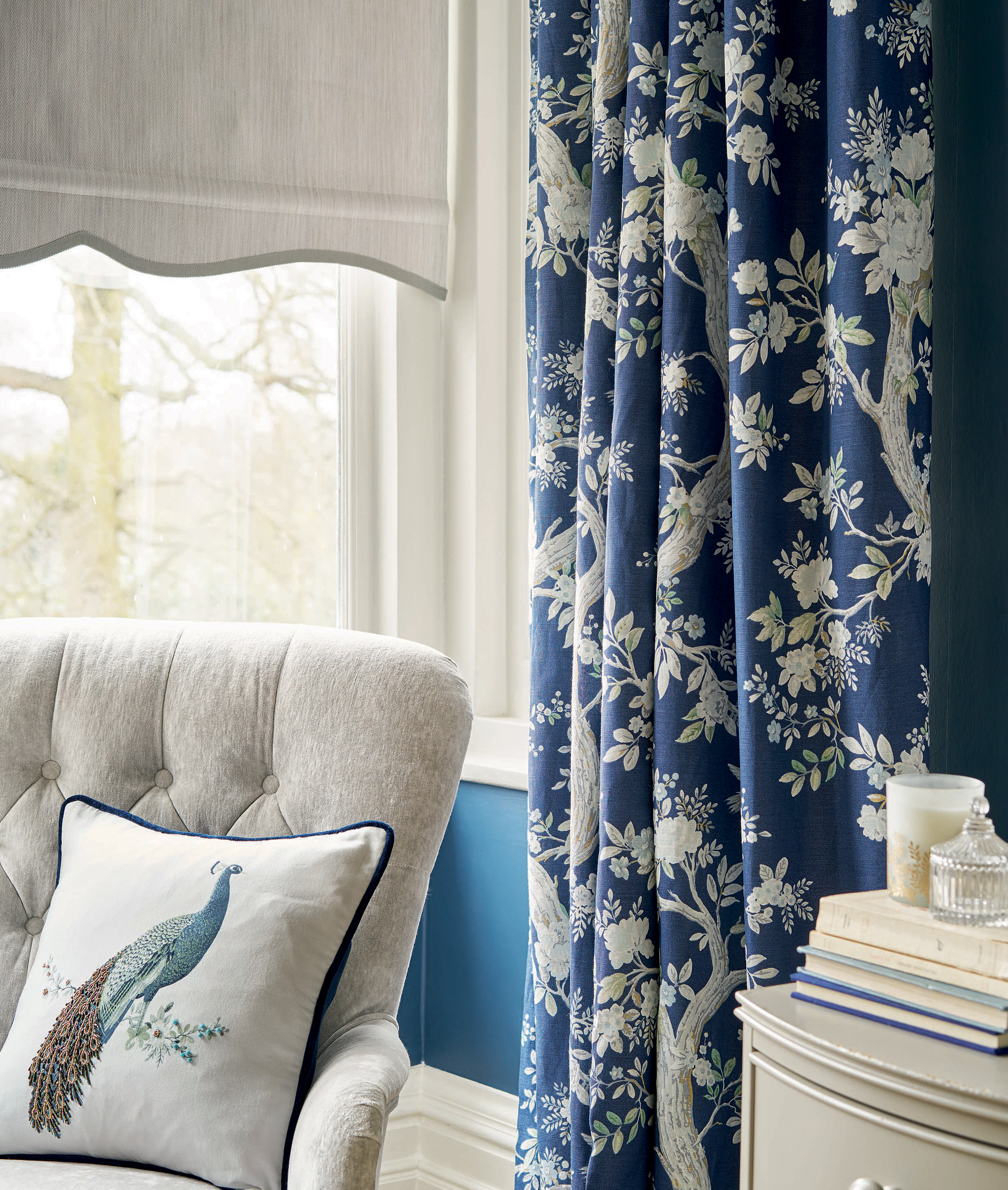 Embracing all-over blue
It seems like a scary thought, decorating a room entirely in dark blue. But it's sophisticated and charming, more so than any other colour. From curtains to cushions, sofas and bedspreads, our Midnight Blue collection is perhaps the best place to start. Floor-to-ceiling blue is the best approach for all-over glamour. Our Beldevere midnight wallpaper and matching embroidered cushion  are unsurprisingly best-sellers — and brilliant ways to make a statement this season.
Barley-there blue
For something subtle, try decorating with a barley-there blue approach. If you can't quite do an all-blue room, pick just one stand-out item instead of them all. Whether it's a sofa, cushion, bed throw or something as simple as a light shade, add the blue that's right for you. If you desire, keep walls white and bring in the shade through curtains and accessories (such as our photo frames and or beaded cushion). Our Midnight Blue collection tailors for everyone, offering everything your home will ever need.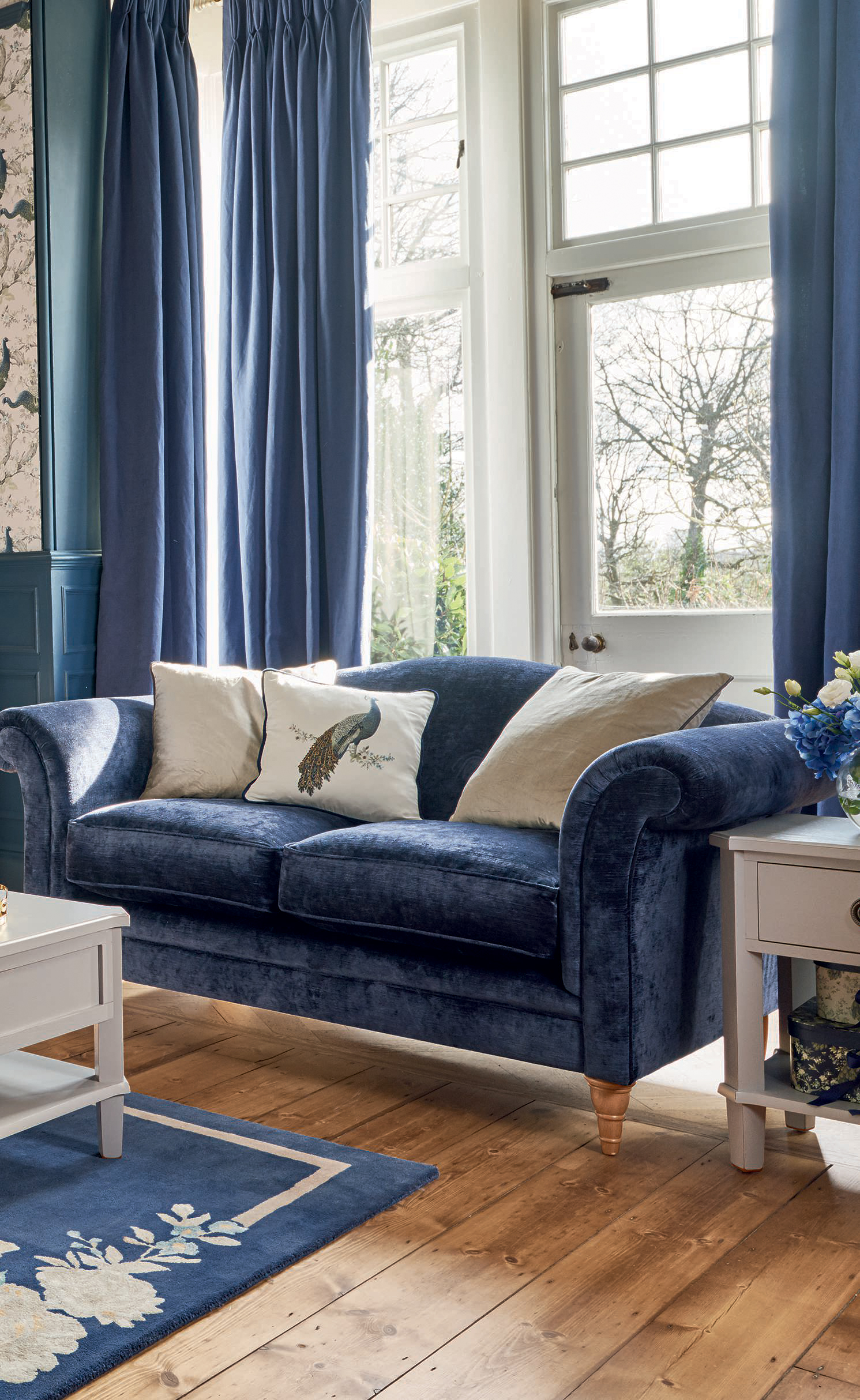 How do you decorate your home with blue? Let us know your thoughts over on our social media accounts @lauraashleyuk or by tagging #lauraashley