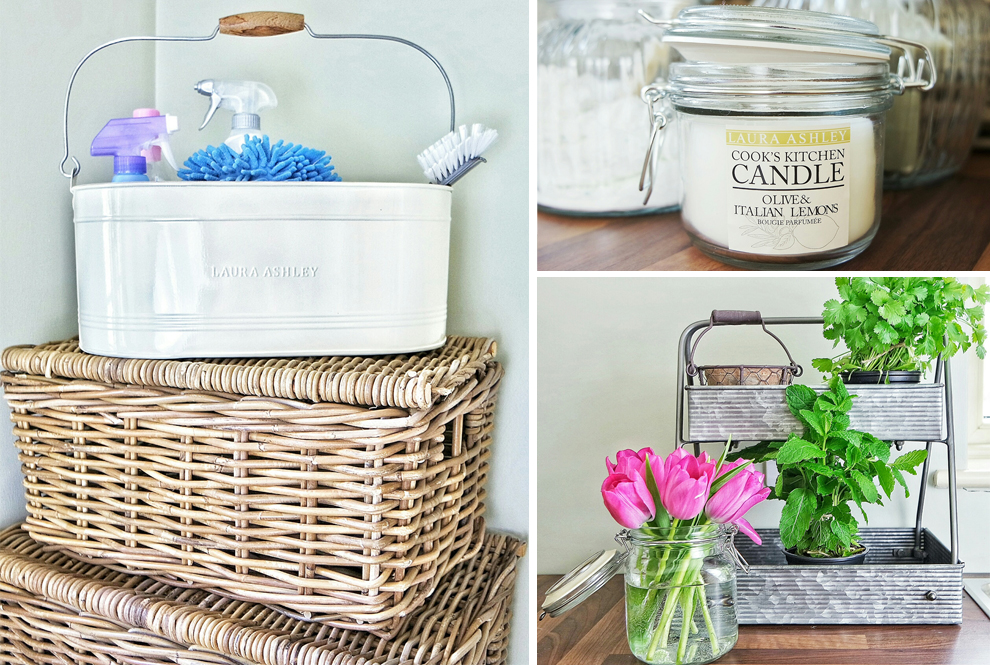 It's time for a Spring clean... read more
March is in full swing and despite it snowing in some parts of the country, Spring and some much-needed warmer weather should be with us very soon! This means a Spring clean is in order which doesn't necessarily have to be a chore! Our blogger friend Emma from Life At The Little Wood is enjoying her Spring clean thanks to our new season home accessories. Let's see what she thinks is essential for preparing her home for Spring…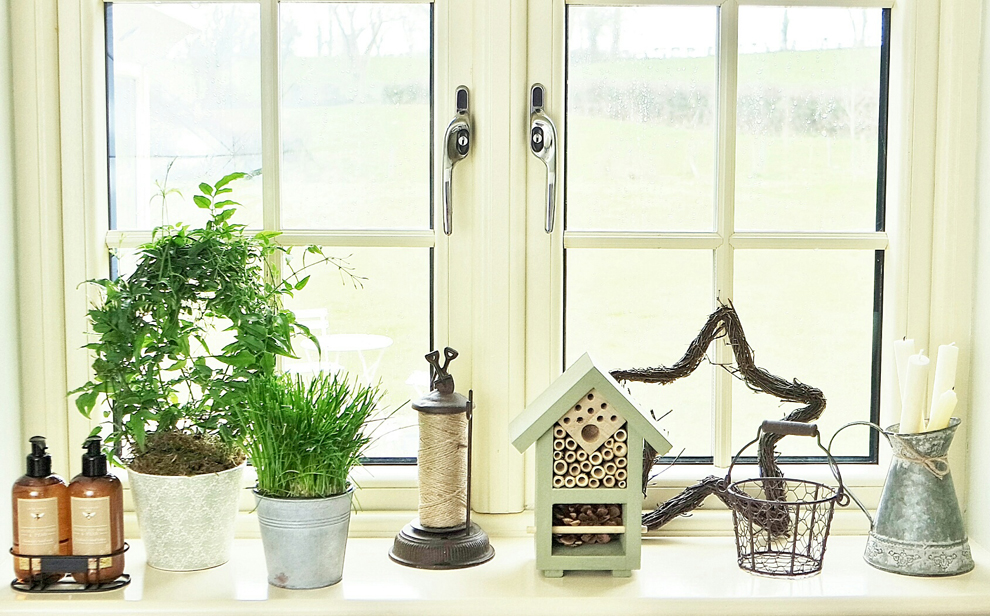 'Spring is the time of plans and projects.' (Leo Tolstoy)
Brighter days and milder weather herald the start of spring cleaning season in our home. There's nothing quite like a burst of Spring sunshine to show up all the dust that has accumulated over the Winter period, and tidying up and tidying out at this time of year always feels very welcome. We started, this weekend past, with our little laundry room and, thanks to some beautiful storage solutions and accessories from Laura Ashley, we feel spick and span and ready to tackle the rest of our home now too!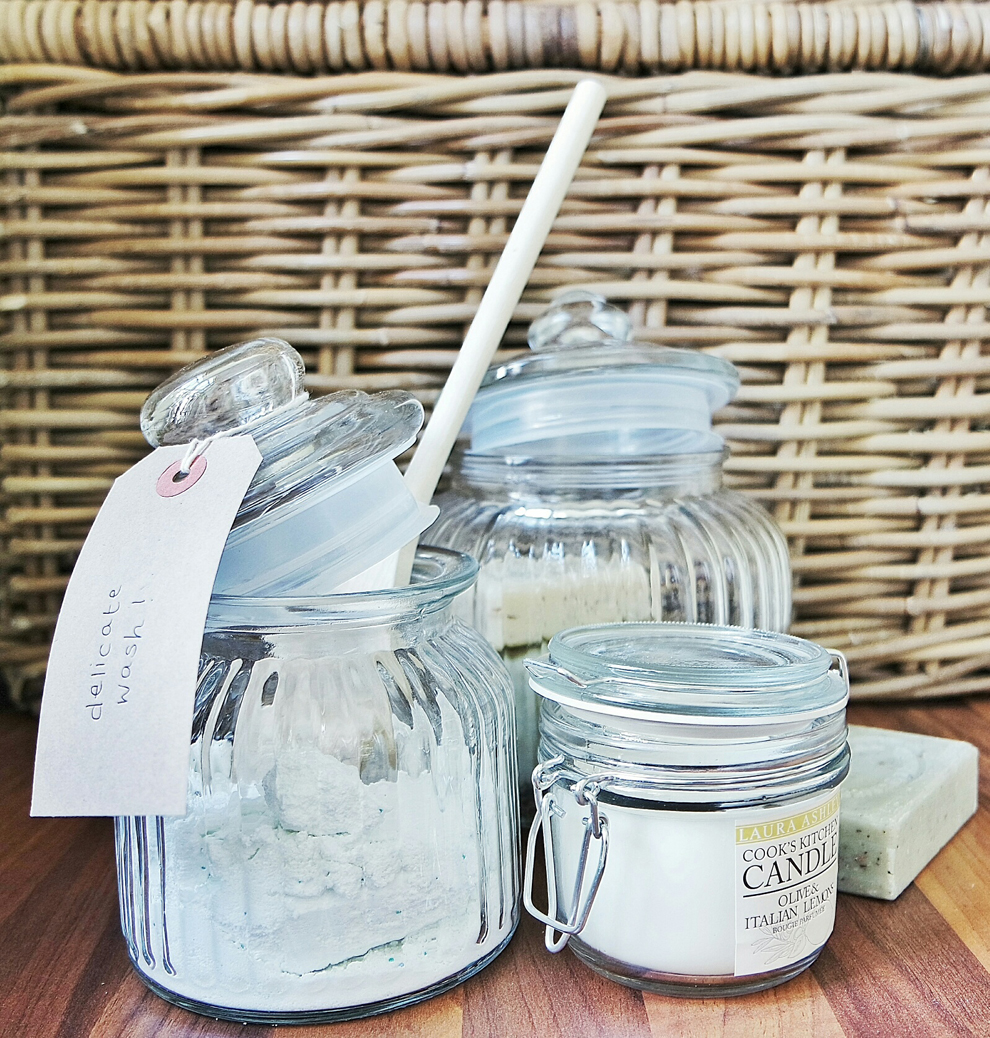 I decanted some of our washing powder and soap into vintage jars (with a wooden spoon to scoop them out!) They sit perfectly alongside this beautiful scented kitchen candle. The lemon and olive smell is the perfect fresh Spring scent!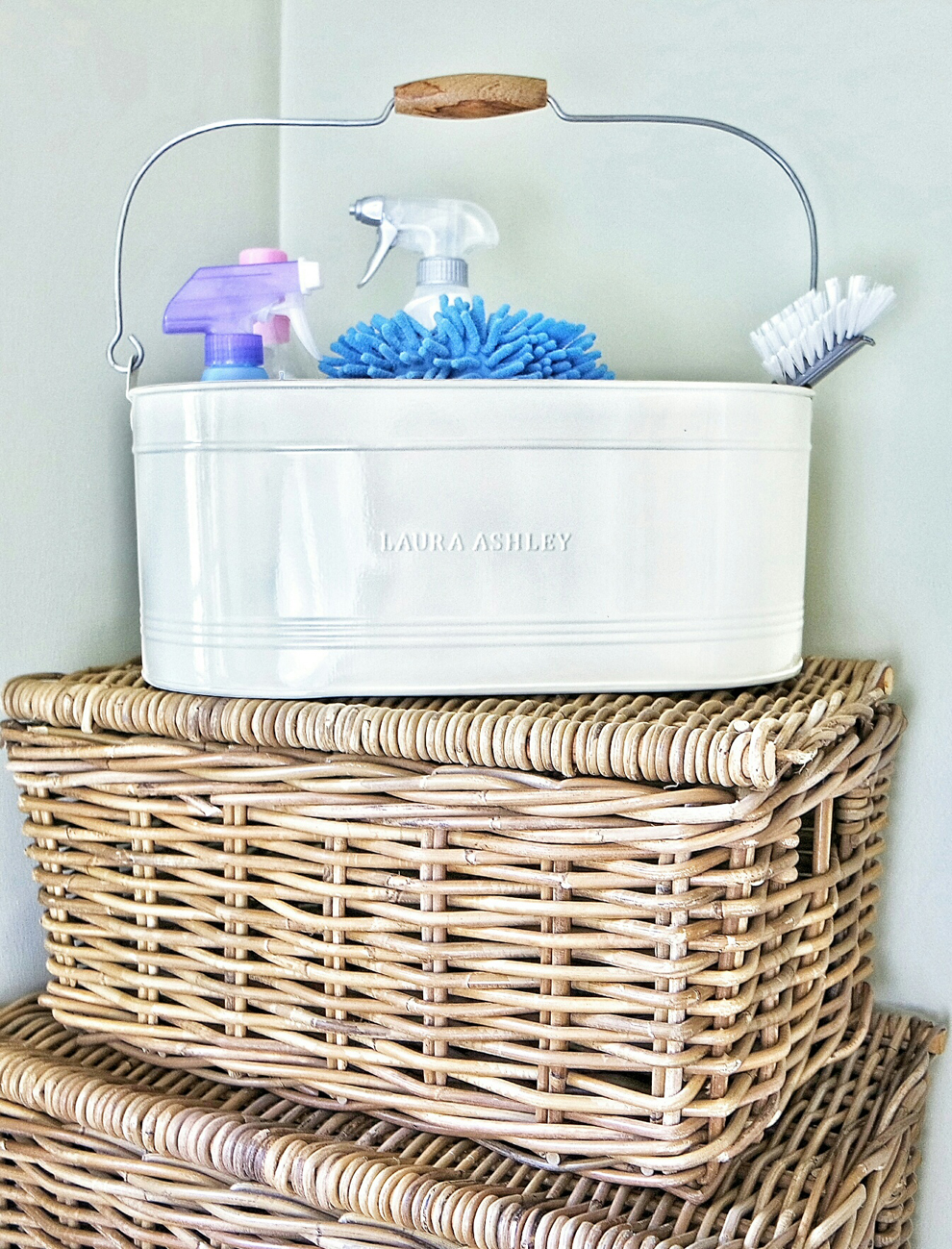 The ideal home for all the products we have to carry about as we freshen up. This enamel kitchen caddy has little sections too, so everything stays tidily in its place.
And these storage trunks have proven invaluable for hiding away clutter, and keep everything – from puppy toys and grooming products, to kids' shoes and lunchboxes – safely out of sight.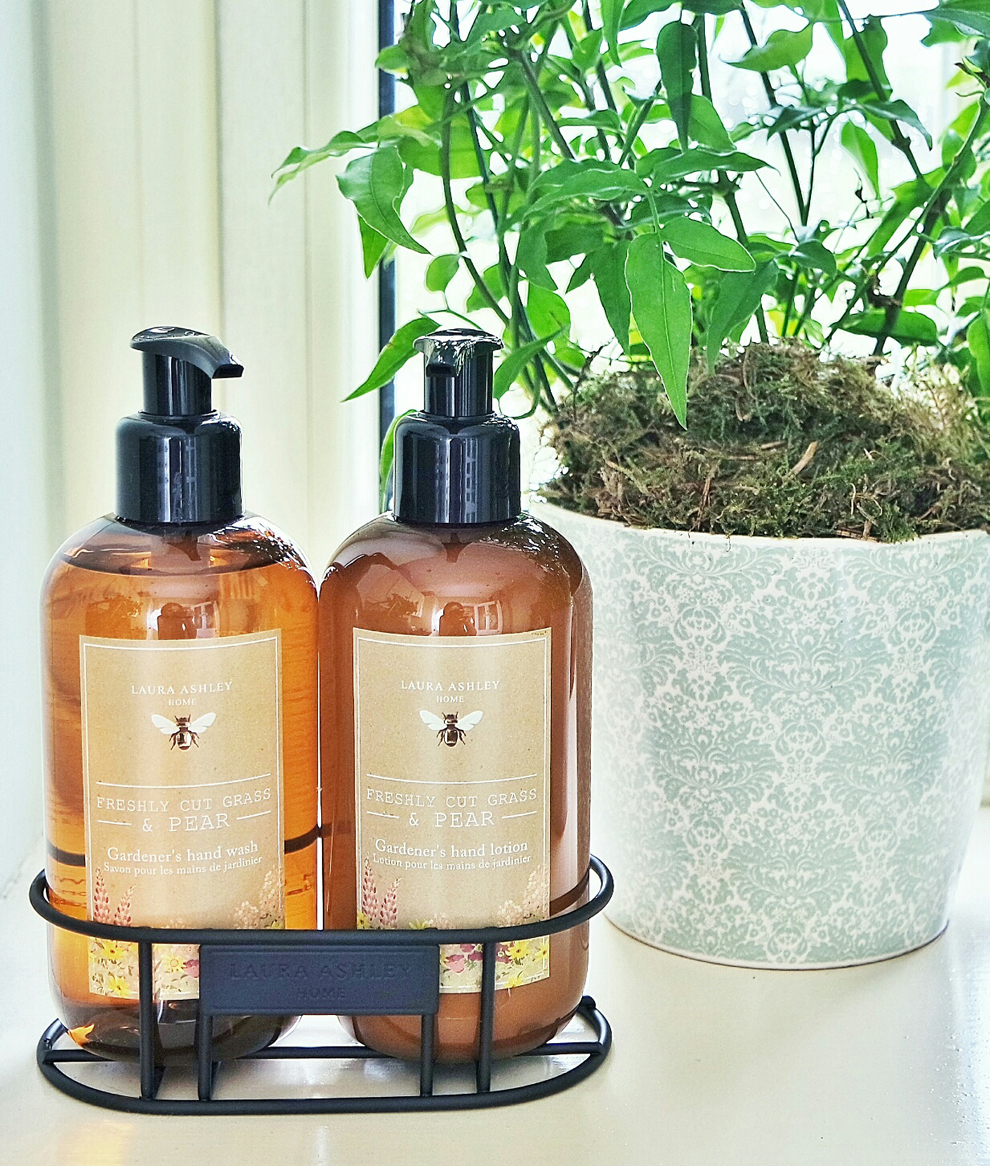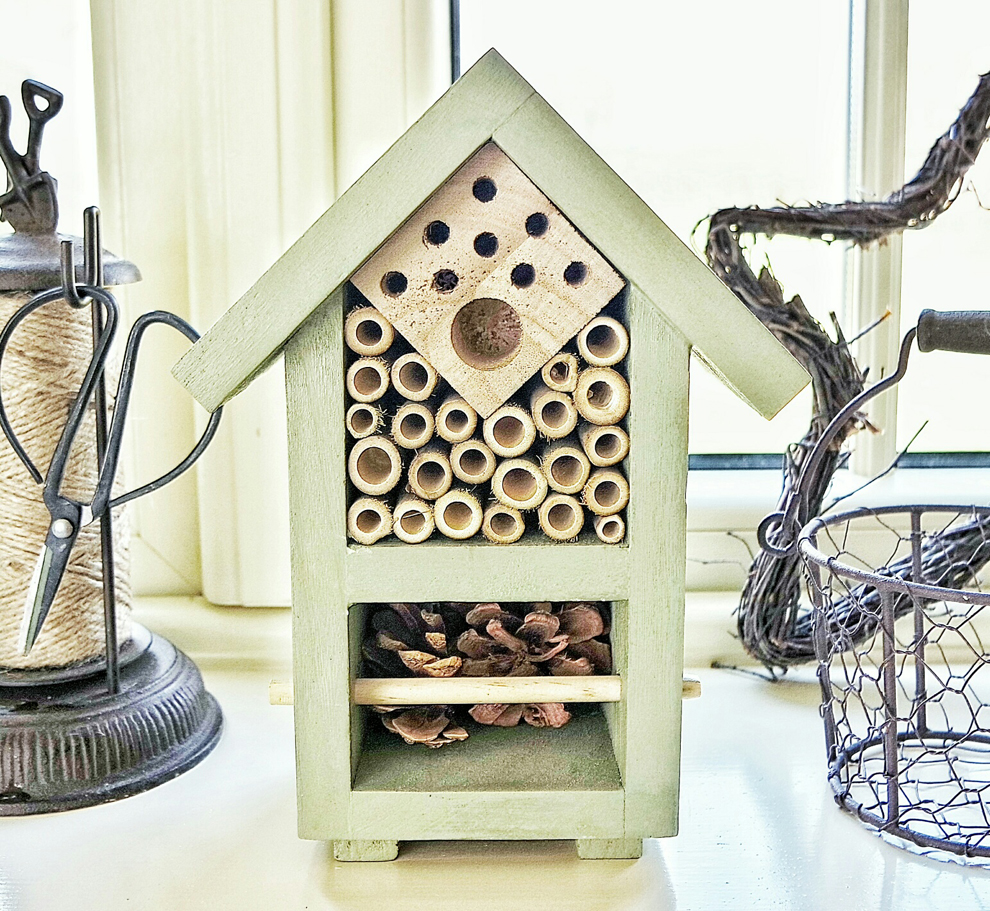 Fresh Spring green! I mixed herbs and soft sage greens with rustic elements of tin, wicker and string to create an eclectic colour palette and bring the outdoors in. I love the simplistic look of these gorgeous hand care products and they fit perfectly with other classic elements. The little bug and bee house is happily resting here until the weather gets a little milder and it finds a home outside!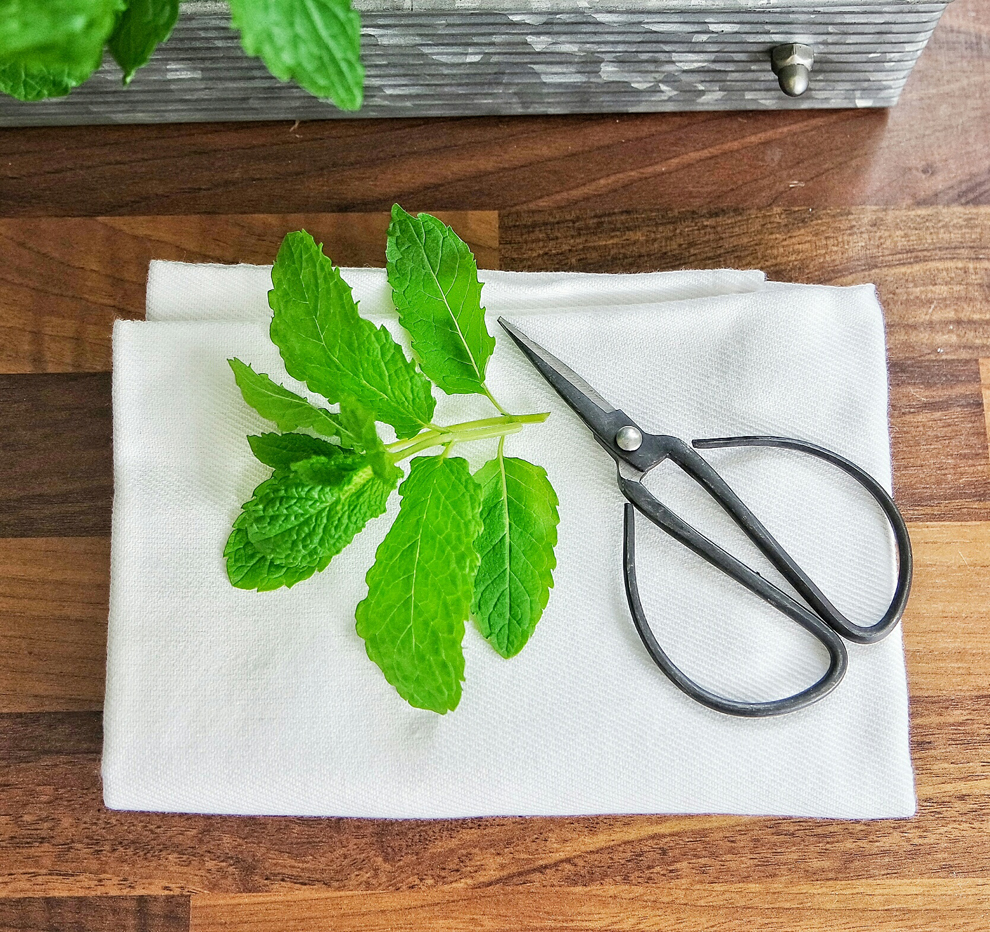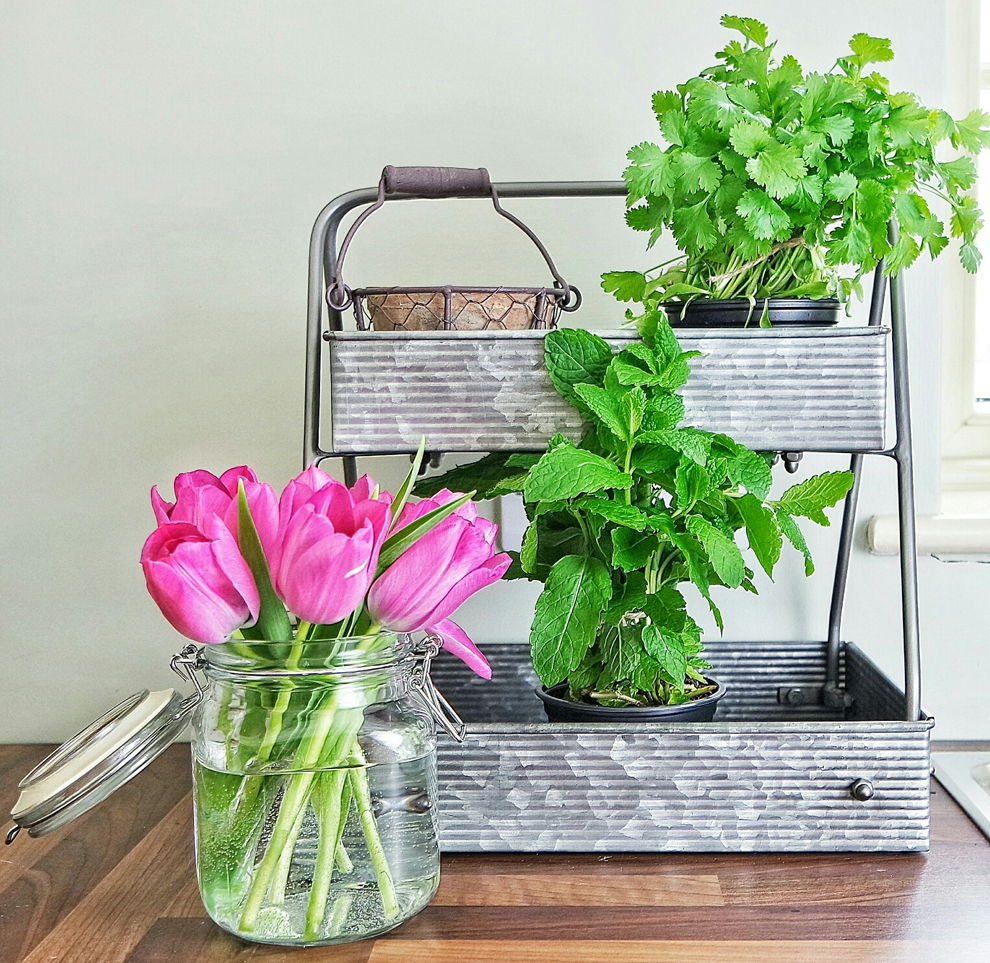 I'm a huge lover of the industrial trend, and particularly love the mix of galvanised metal with softer terracotta and leafy green. This two-tiered storage tray is perfect for herbs and garden cuttings, and I'm excited to fill it with different plants as the seasons change. The perfect window ledge or worktop garden!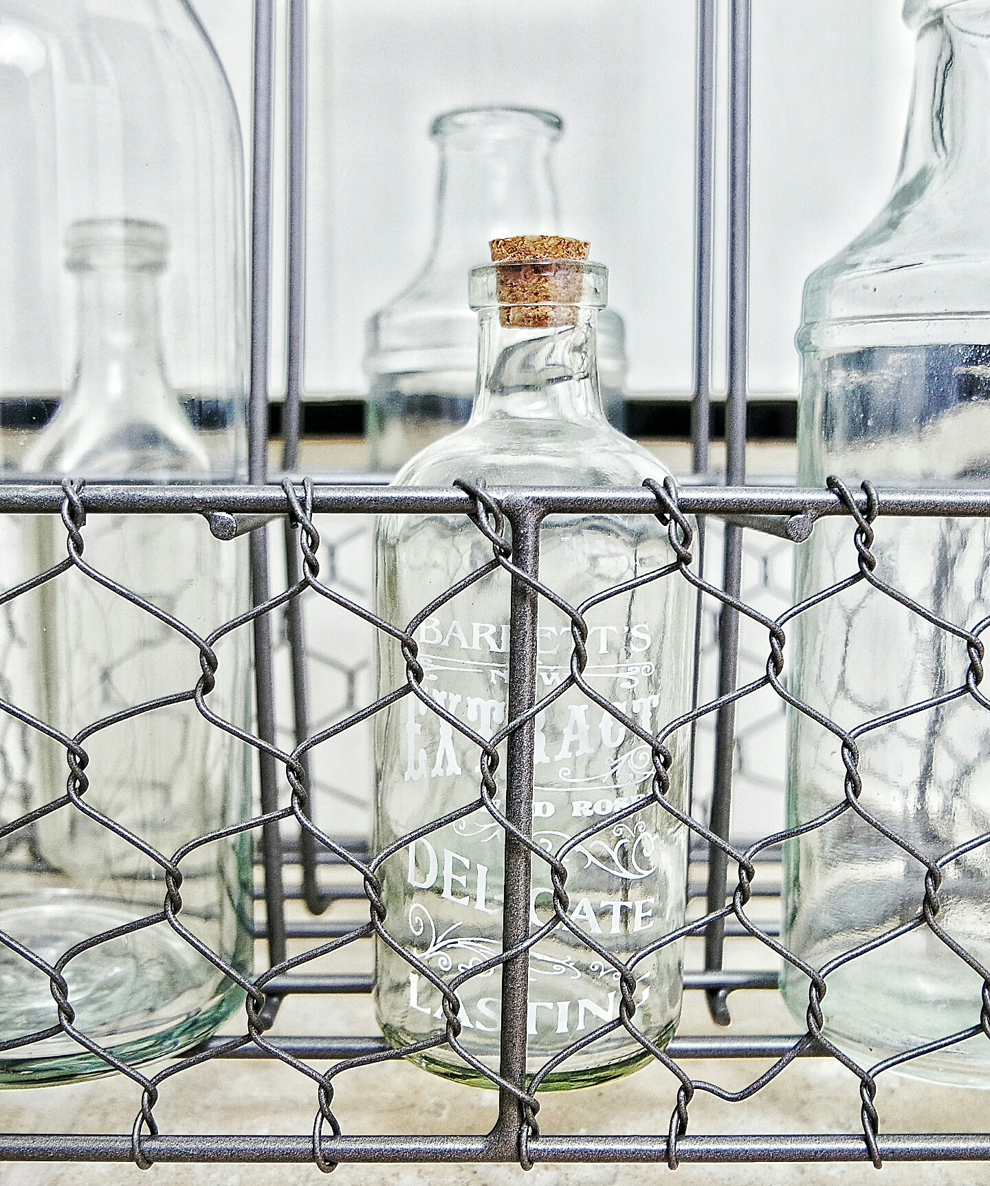 And these wire storage trays (one for bottles and one for condiments) are going to prove invaluable as the Summer rolls around. For now, they're housing my vintage glassware and our daily kitchen essentials, but I can picture them filled with mini milk bottles – full of strawberry milkshake on a hot Summer's day – and relishes and chutneys, napkins and cutlery, for barbecues and parties outdoors.
And that's the beauty of waking up after the Winter, isn't it? The anticipation of all that's to come. Readying and preparing for throwing open windows, evenings spent outside, fresh colours and clean scents. Decluttering and making like new. We've made a little start and I'm eager and encouraged to continue.
Spring cleaning, I don't mind you so much at all!
Love Emma's Spring cleaning accessories? Let us know below or on Twitter @LauraAshleyUK