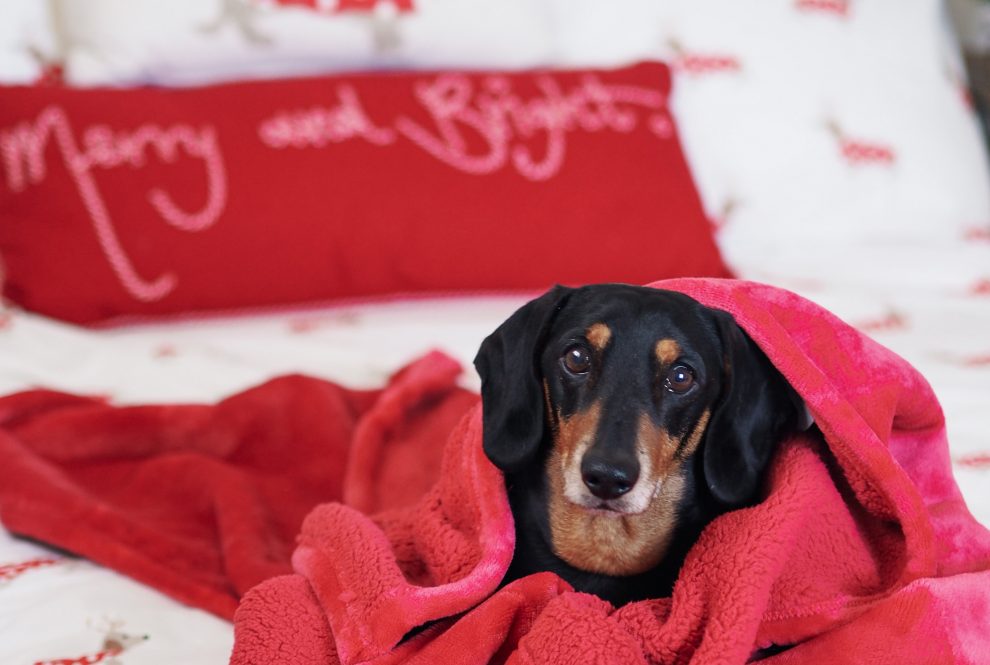 Have yourself a merry little 'Dogmas'! read more
Christmas decorating is all about celebrating Christmas in your own unique way by choosing a colour scheme or theme that most represents your idea of Christmas. If your idea of a great Christmas is snuggling up beside a friend of the four-legged variety, then why not go all out this Christmas and take your dog obsession to new heights with our Dachshund Christmas Range.
Becky, of lifestyle and home blog Milk Bubble Tea and her adorable pooch Oscar gave the range a bit of styling test run, creating a series of 'dogmas' themed Christmas spaces that any dog lover would be proud of.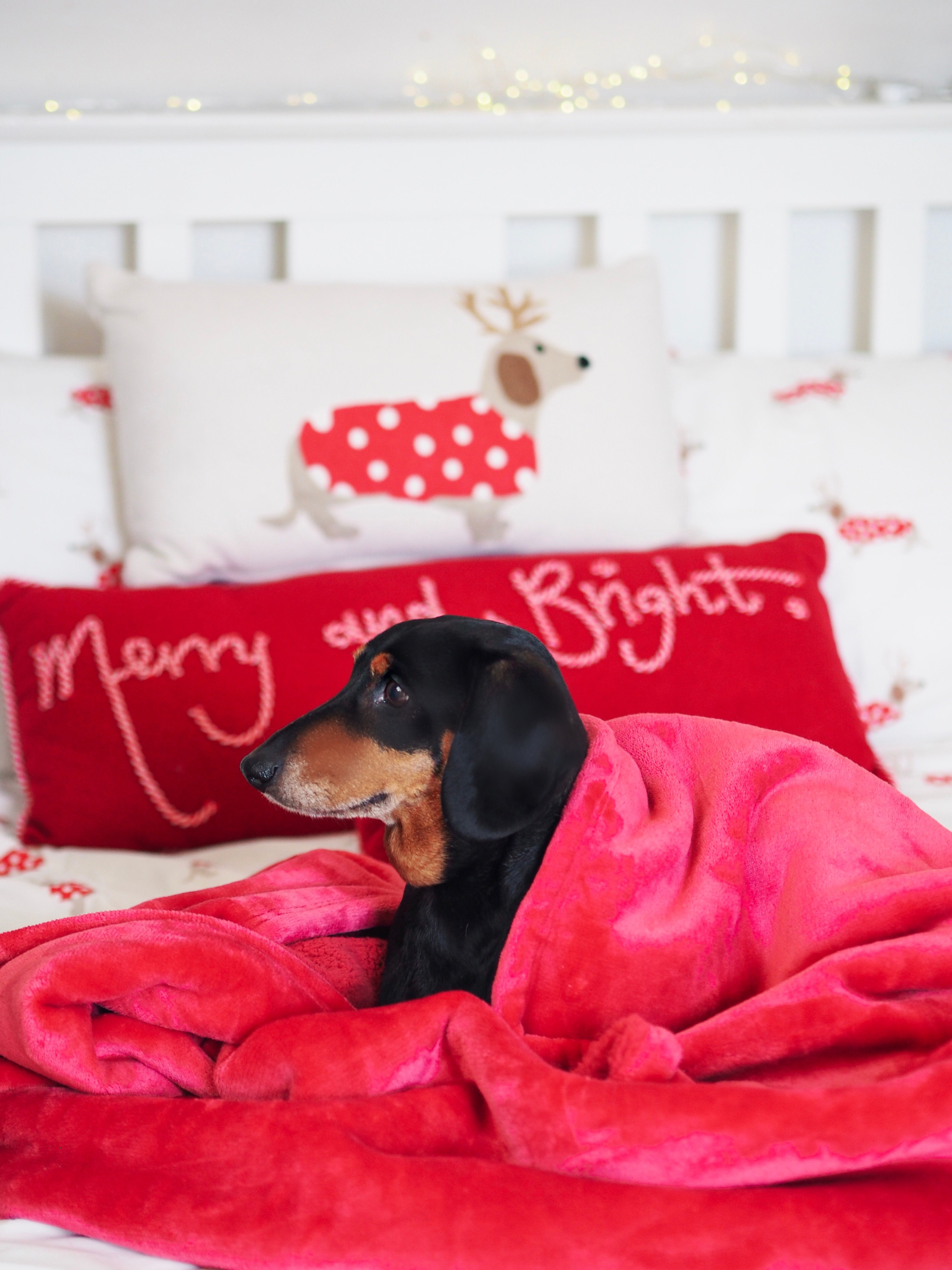 December is now in full swing and my furry, four-legged friend, Oscar has been helping me get into the festive spirit with some Dachshund themed home-ware pieces from Laura Ashley's Christmas collection!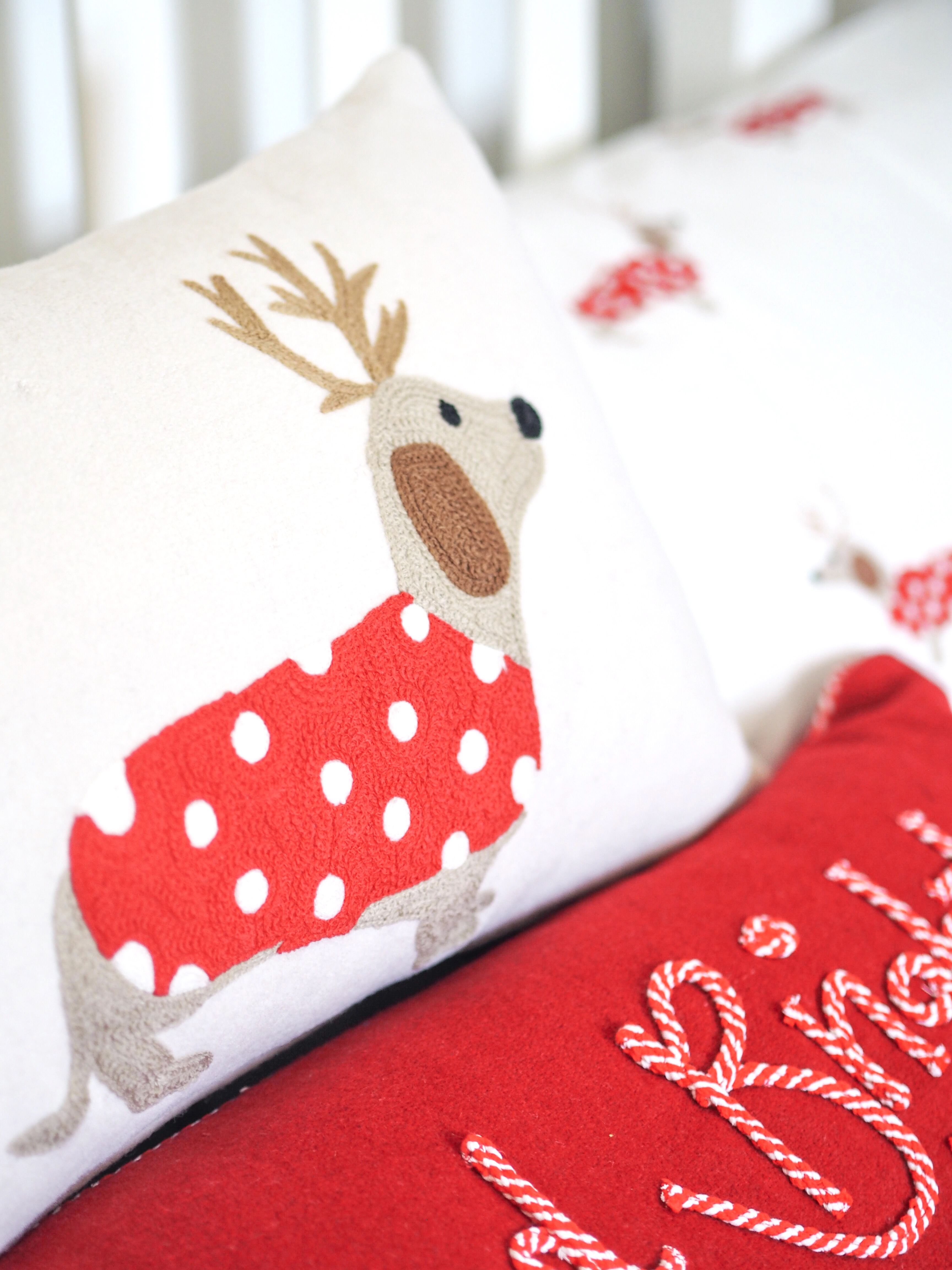 This collection has lots of subtle, yet fun, pieces to showcase my favourite dog breed around different parts of my home. I love the design of the embroidered dachshunds with polka dots and little antlers. The design is made up of classic festive colour combinations—making it a timeless print and something I will be sure to use year after year.
Festive bedding is a must for me during December and this reindeer/dachshund print duvet cover is pawsitively adorable. To cosy things up I added the 'Merry & Bright' cushion. I love pairing red and white together as it always looks crisp, clean and fresh. The perfect space to relax and watch my favourite Christmas movies!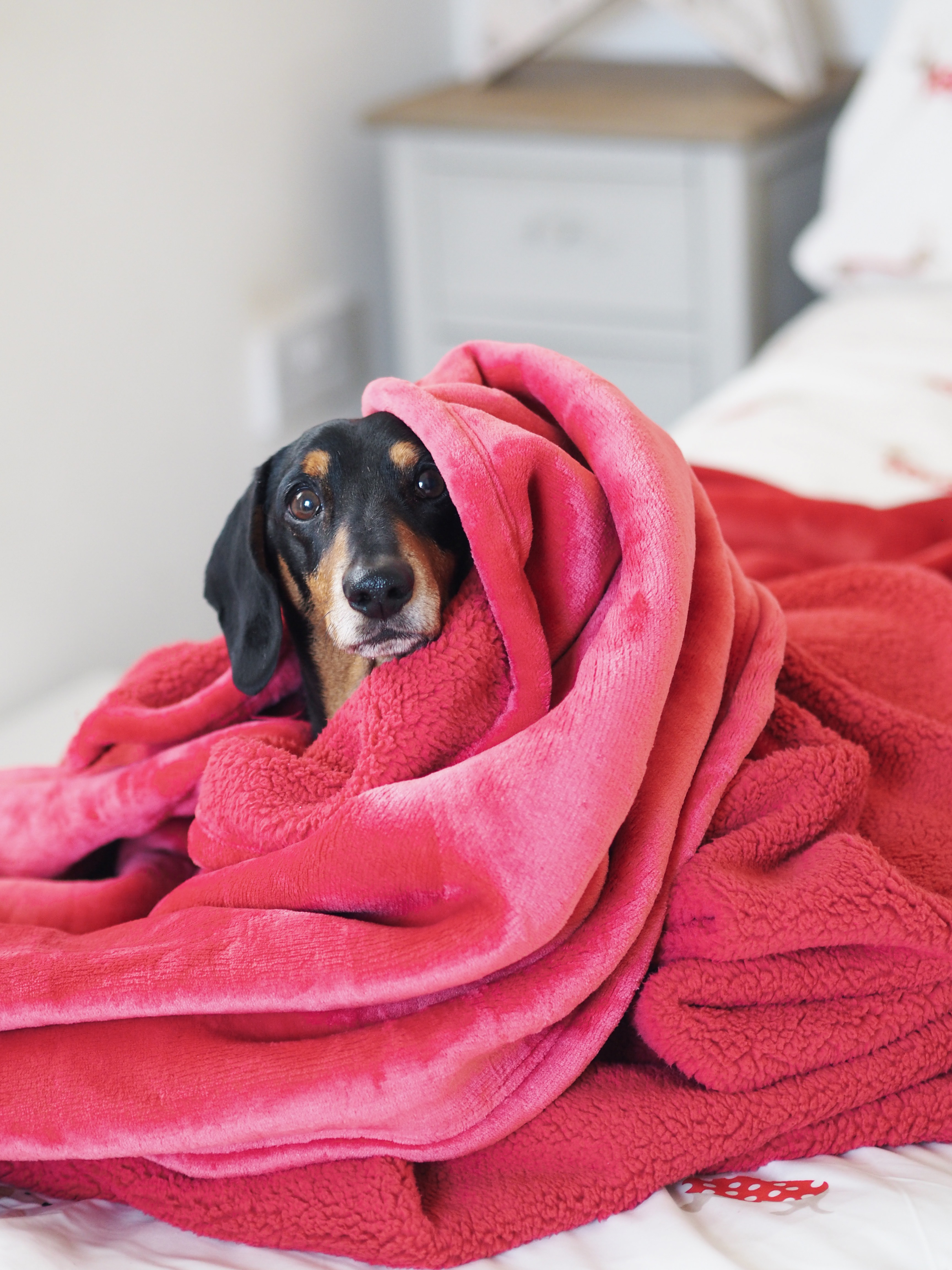 Fairy lights, scented candles and throws are a good way to bring warmth and cosiness to a room during the festive season. Throws are perfect for snuggling under when it's cold and dark outside, and as you can see Oscar has claimed this cranberry fleece throw as his own. I can't blame him as it's super-soft, hopefully, he will let me share it!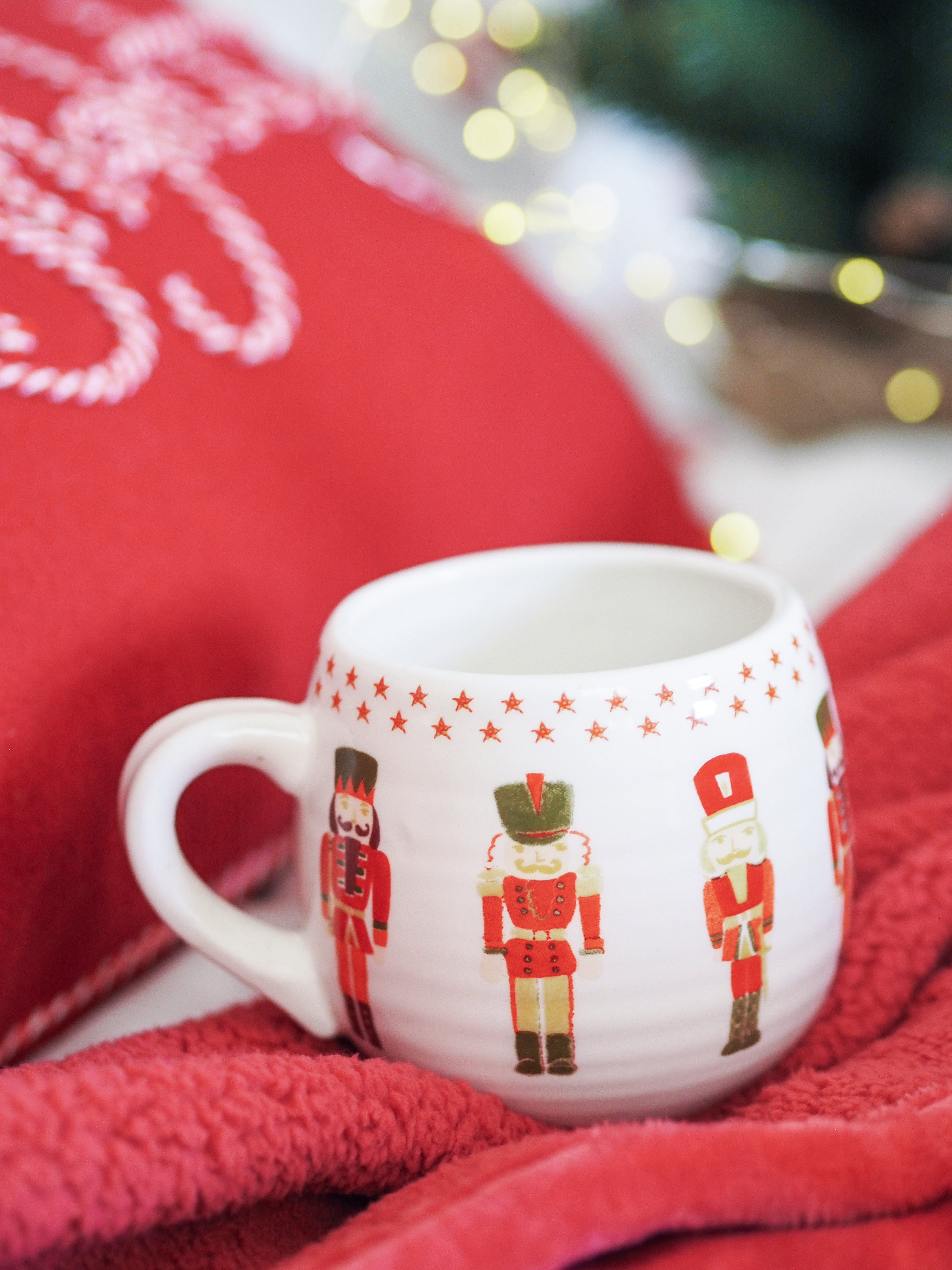 In case you don't already know, I love a novelty mug; my cupboards are full of them. This Nutcracker barrel mug is perfect for curling up and enjoying a hot chocolate, topped with mini marshmallows and a mountain of whipped cream. Paws off Oscar, the hot chocolate is all mine.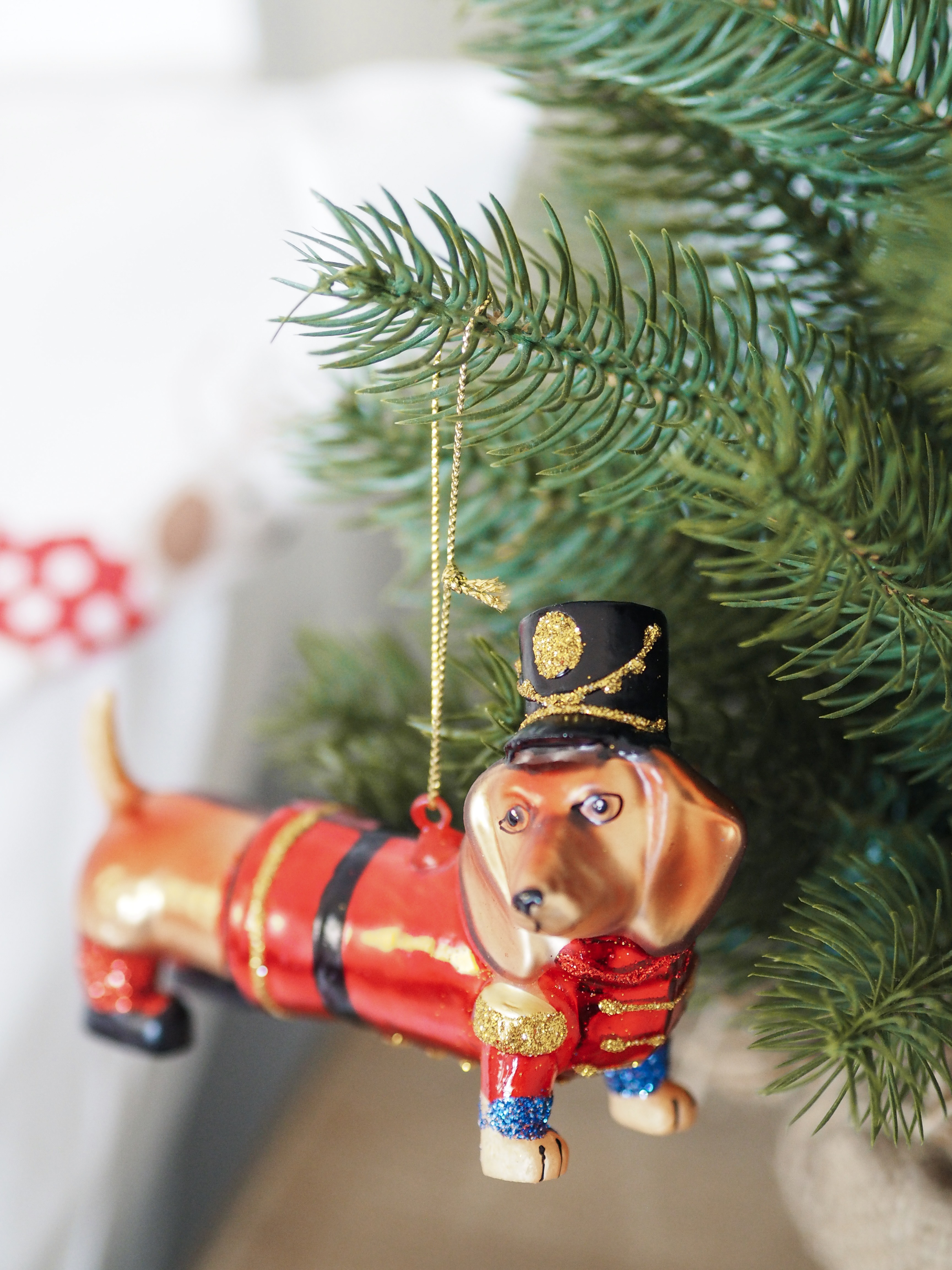 We have a mini Christmas tree in the bedroom and of course, it wouldn't be complete without a dachshund decoration. I know, I know, I'm obsessed! If I had my way I'd decorate our big tree downstairs in different dachshund themed baubles, but I don't think it would go down too well!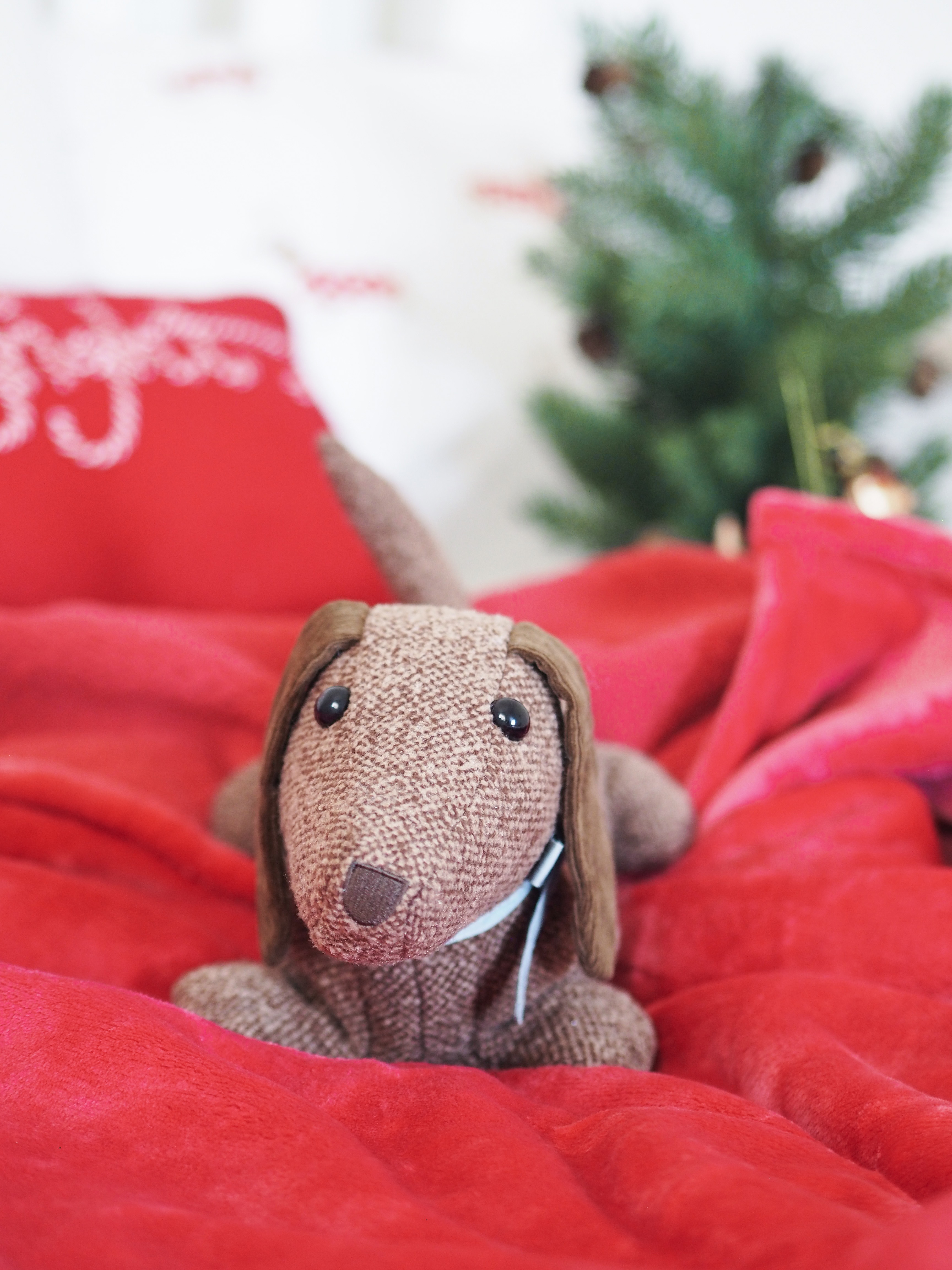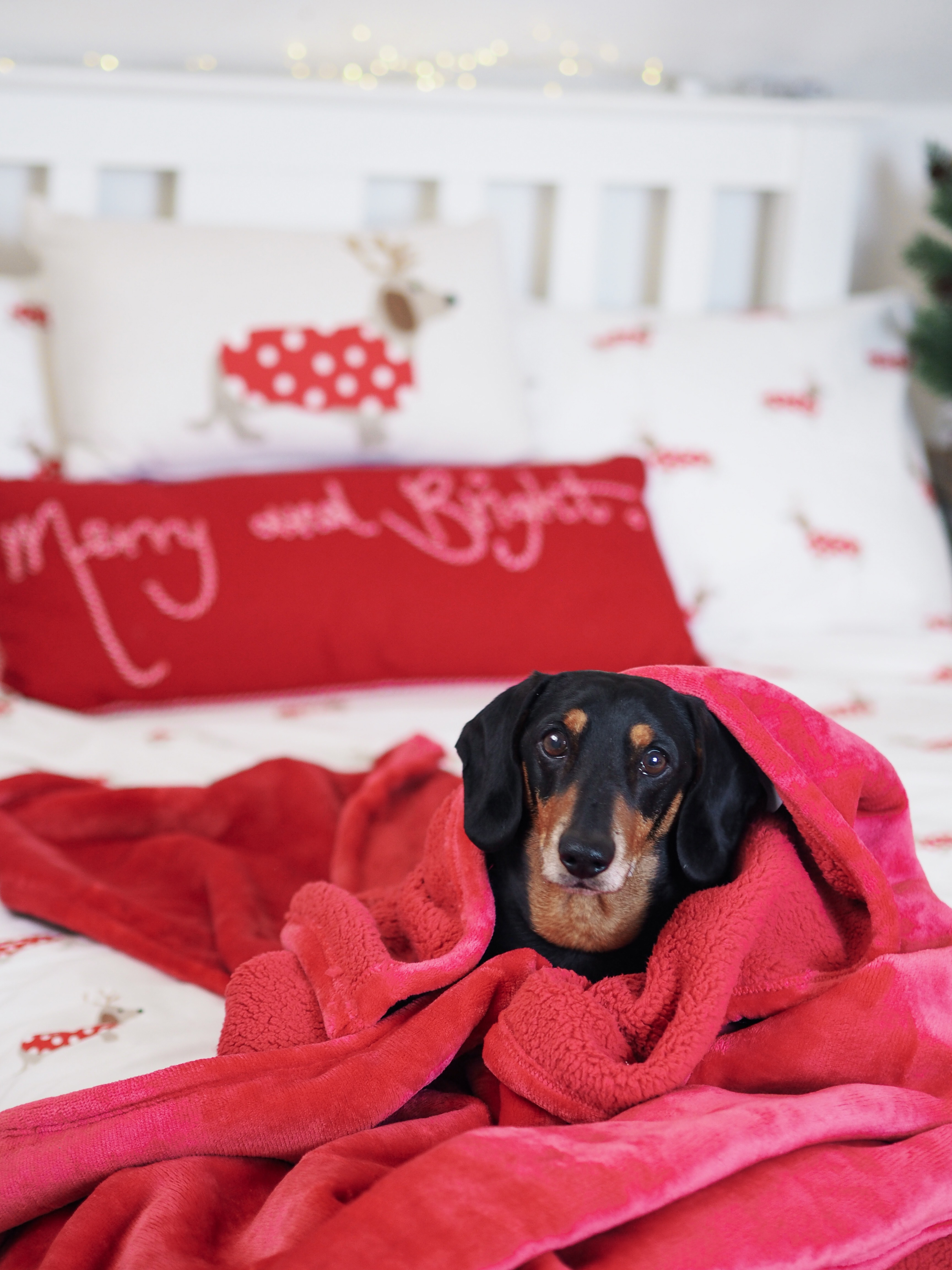 If you've got a dog lover on your to-buy-for list this year, then check out the Dachshund Christmas collection at Laura Ashley. There's everything from door-mats, to towels. Oscar approves, but he's still the cutest dog in this house!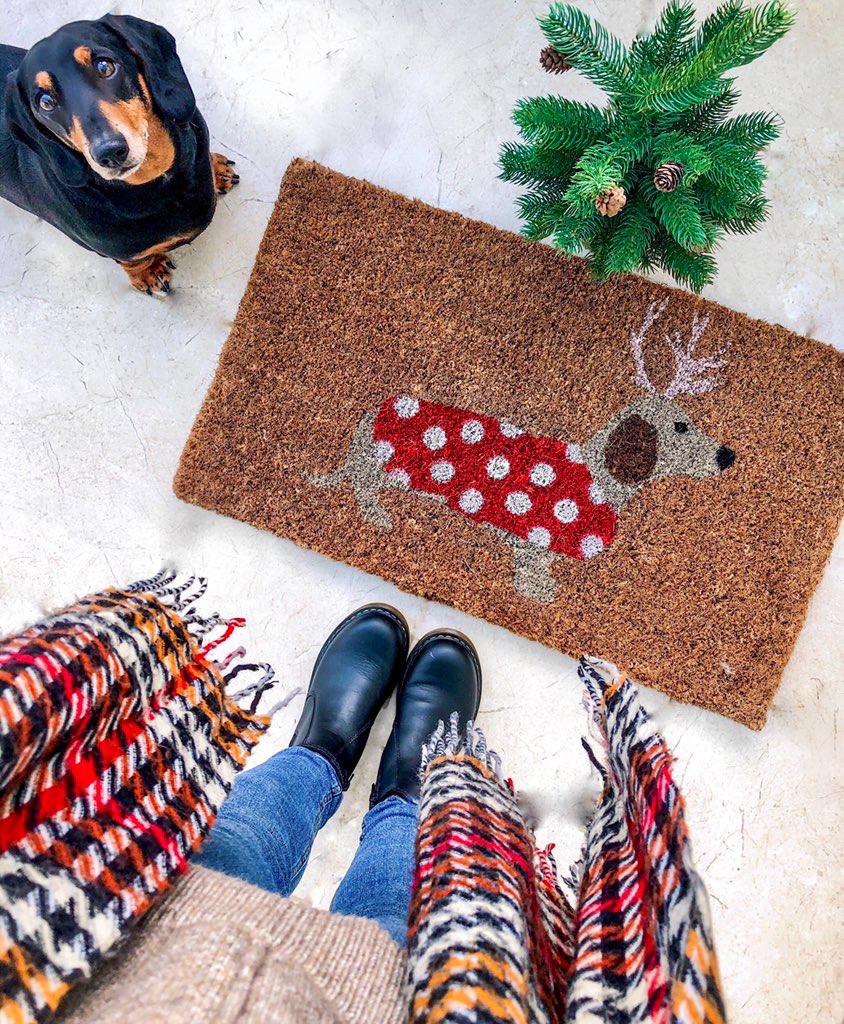 This post was made in collaboration with Becky of Milk Bubble Tea using our Christmas Dachshund Collection.
What are you treating your pooch to this Christmas season? Let us know in the comments below.