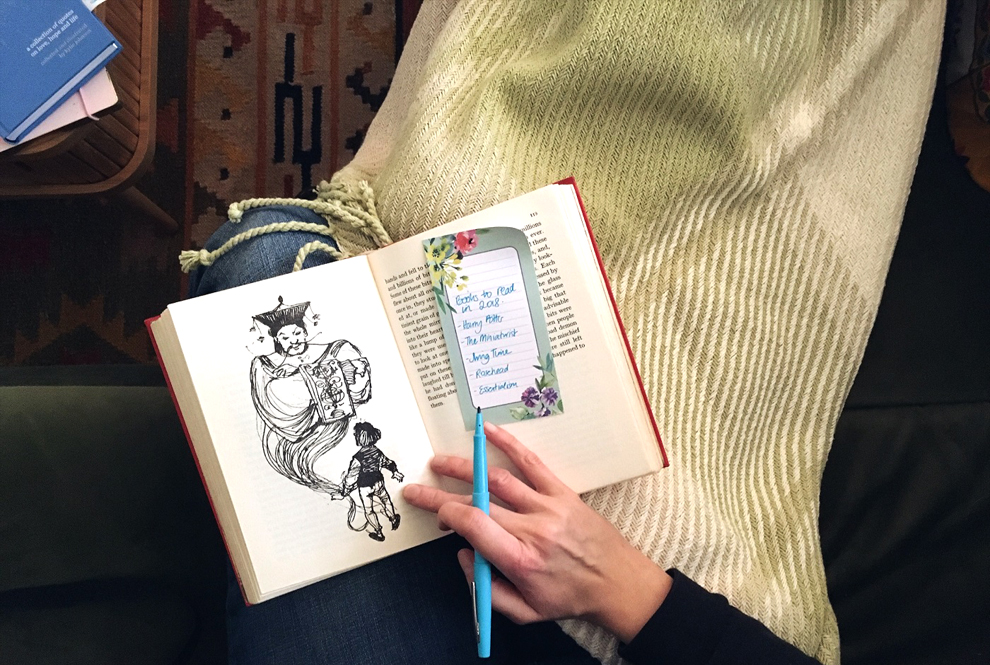 Ease yourself into 2018 with some homely top tips from Old Fashioned Susie... read more
2018 is finally here and we, like many others are gearing up for a fresh start just like the lovely Susie from Old Fashioned Susie. So let's see how she plans on tackling the New Year.
Happy New Year! Today I wanted to share with you an alternative way of starting the New Year.
No rushing in with New Year Resolutions.
No conforming to external pressures.
Instead, I'm suggesting you ease yourself gently into 2018. Listen to your body and pause.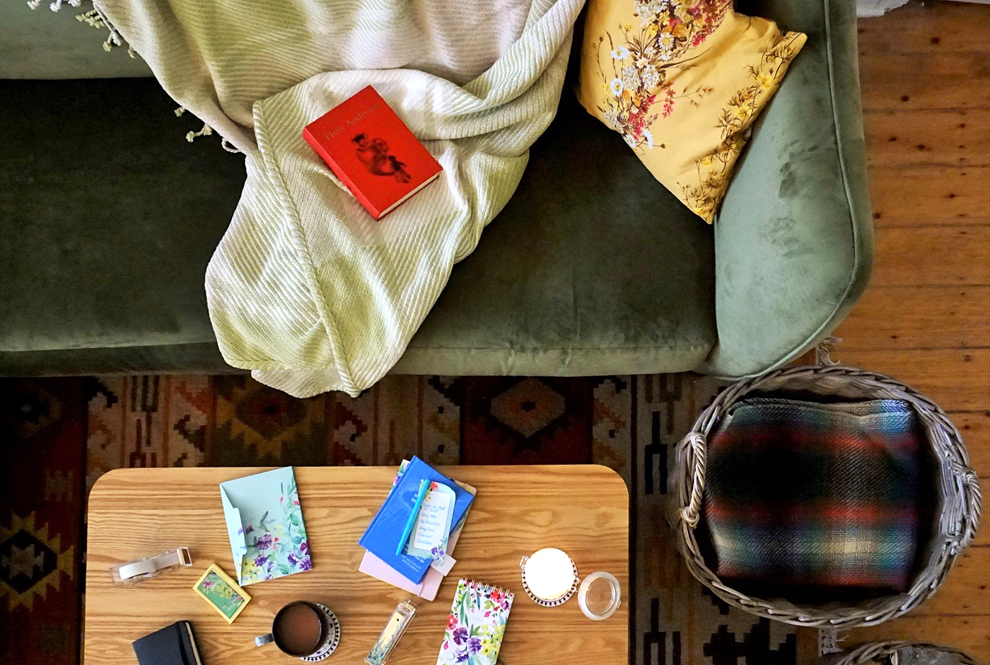 Many of us are seemingly conditioned to feel guilty if we rest. I think many of us have forgotten how to properly rest. We often get ill at this time of year, could it be because our bodies are finally slowing down and not running on adrenaline or caffeine? It's called the, "let down effect", when we get ill after busy or stressful times. So, ease in gently and be kind to yourself.
To mentally and physically rest you need to do nothing or the bare minimum. Take this time, during these colder days to really switch off, stay indoors and unplug from social media. Curling up on the sofa with blankets and snacks is the perfect way to rest.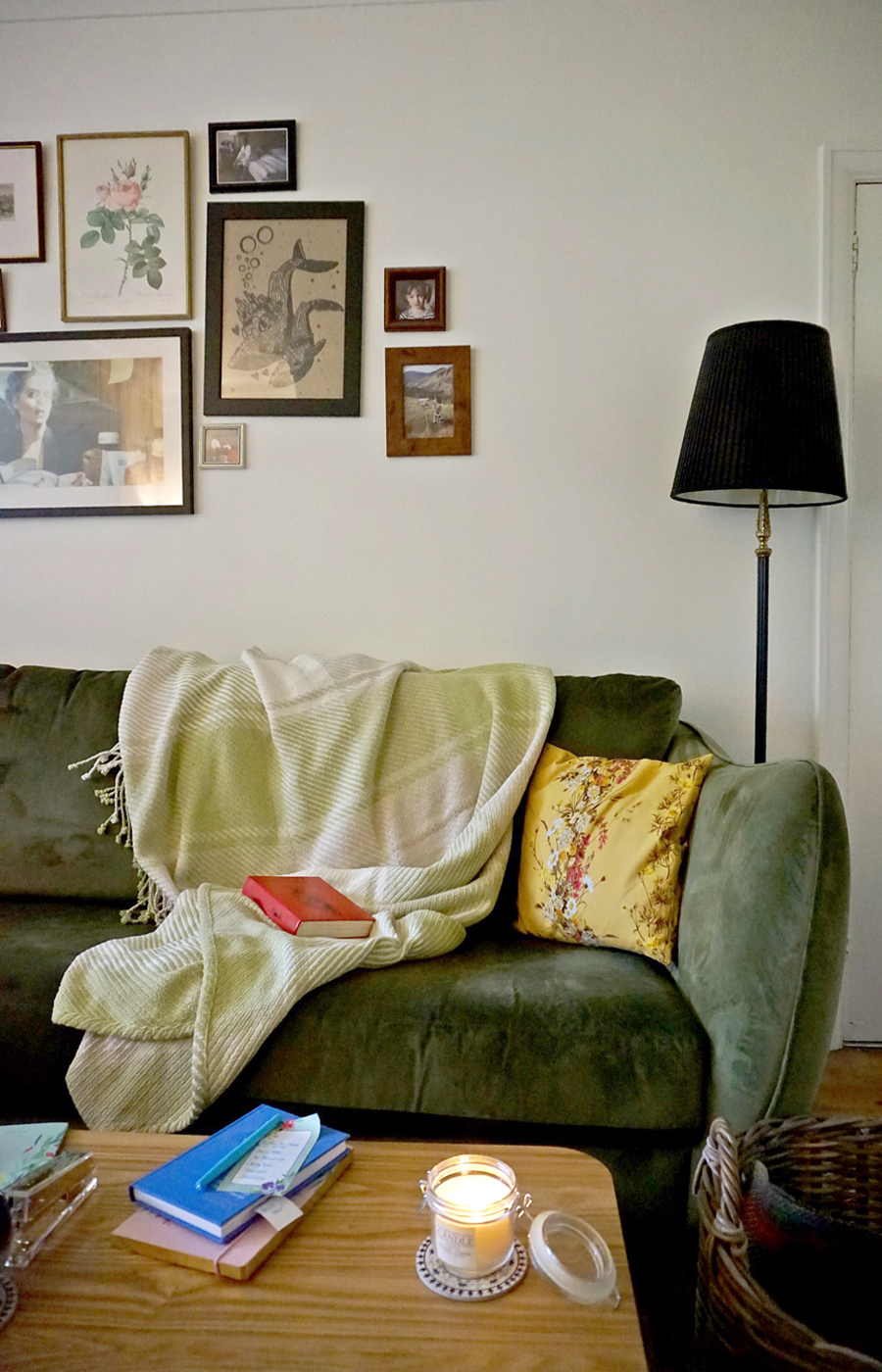 No scrolling your phone allowed, you won't be missing anything! Include a fictional novel, a box set, a film or some gentle conversation, or board games with your loved ones. And don't feel guilty about it.
Planning for rest, by preparing your home for it, makes it easier to switch off. Having blankets within easy reach and plenty of wood for the fire means you barely need to move. Sweet, sweet joy! These baskets are incredibly sturdy and big enough to hold my blanket stash and the other with lots of logs.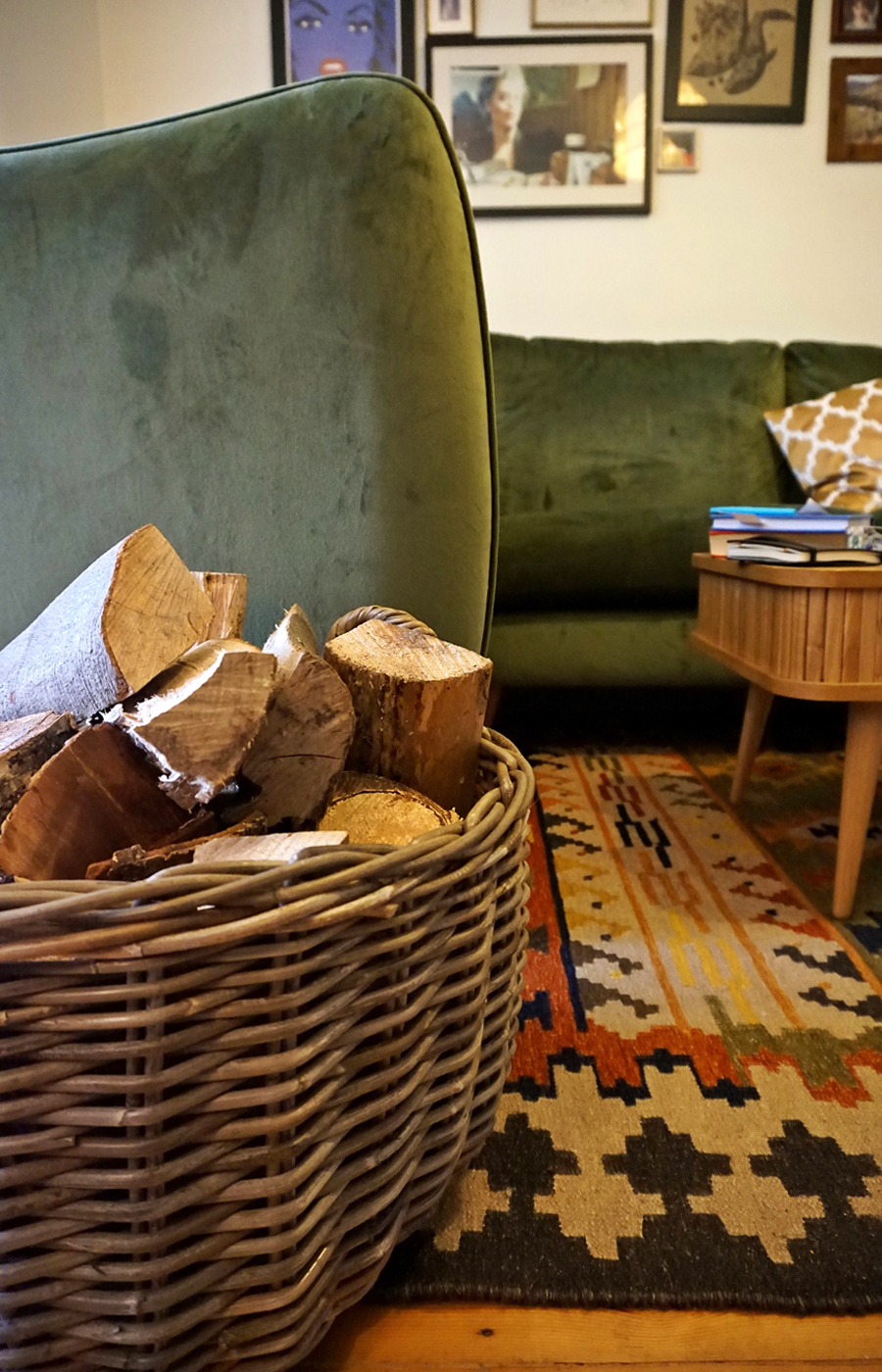 Once you are feeling truly rested, the urge to plan for 2018 will probably occur.
Make some notes about what you like to do and how you'd like to feel in 2018. Nothing set in stone just yet, more of a wishful journaling exercise. Consider places you'd like to visit and experiences you'd like to enjoy. A new notebook will help with this. I love the Watercolour range of stationery from Laura Ashley. It reminds me that Spring will soon be here and who can resist a gold stapler?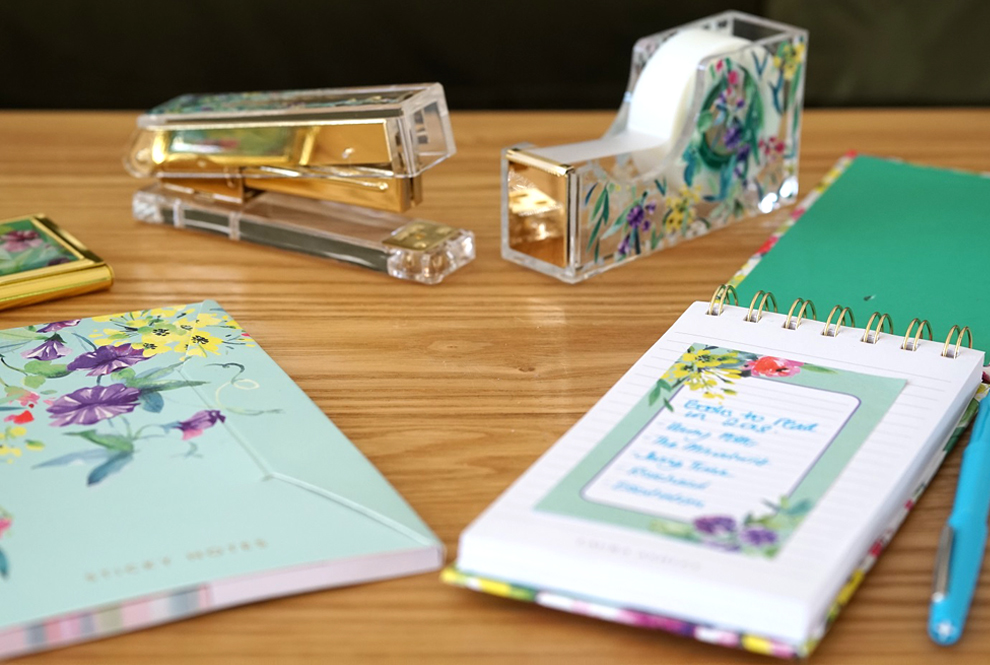 What would you do if money were no object? Let yourself daydream.
Please don't make any drastic resolutions, especially when concerning diet and exercise. We aren't designed to go jogging for an hour every day in Winter. Do some indoor gentle exercise instead and aim to jog twice a week in warmer weather. You are much more likely to stick to it believe me.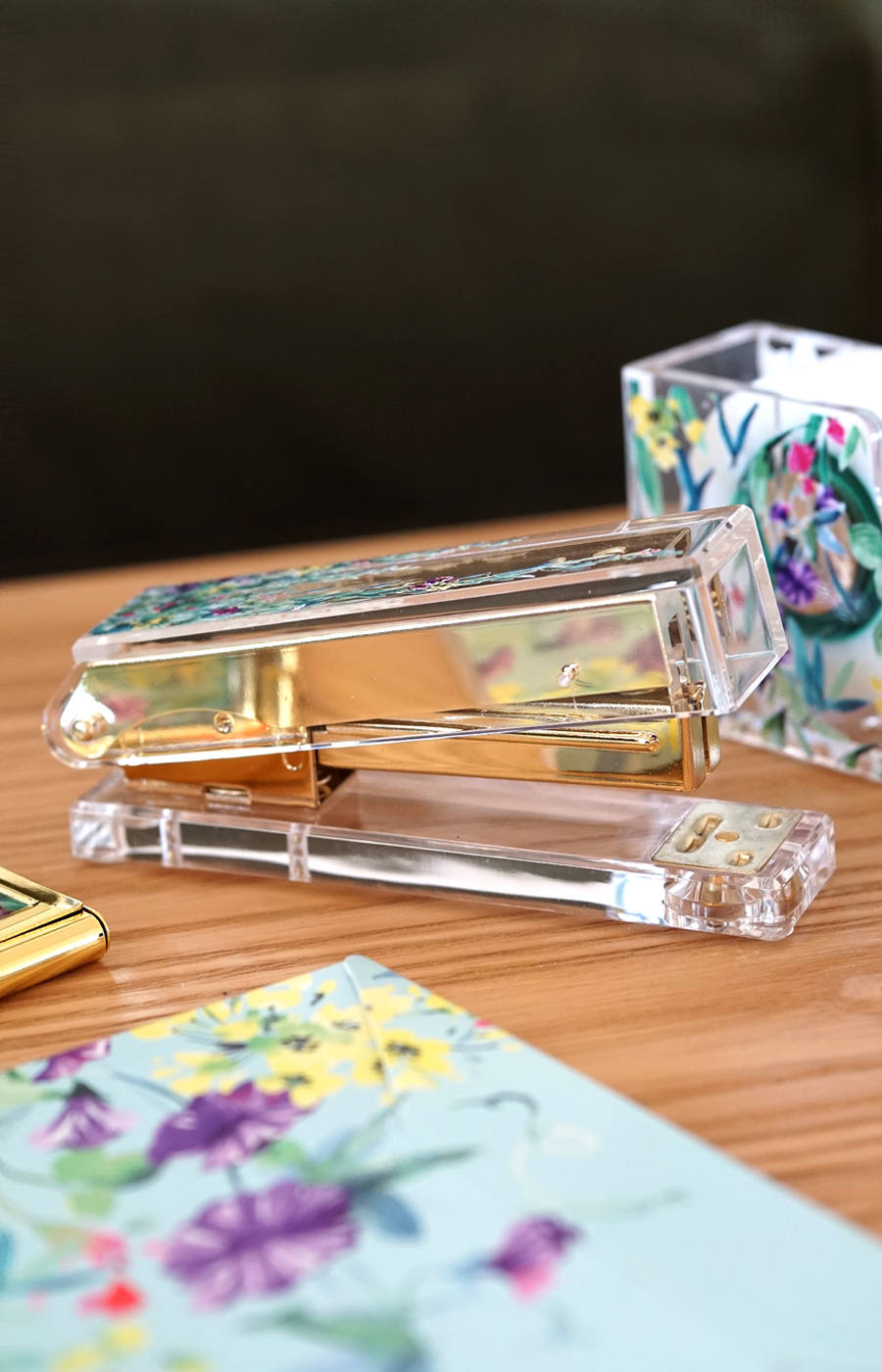 It's worth taking the time to reconnect with yourself, your hopes and your dreams. Sometimes we lose ourselves in today's culture of "busy". It's so easy to feel like we are a hamster on a wheel, without a way to change course or remember what we really wanted out of life. This is the perfect opportunity to get those long-term dreams back on track.
Make the most of the time you have, perhaps even carve out some time each day if you can't have days off work. Some things I will do in those first few days of January are;
Making a list of books I'd like to read in 2018 (a gentle resolution!) Pack away my spicy, festive smelling candles and replace them with fresher scented ones. The power of scent really helps me trigger that "fresh start" feeling and this lemon and olive candle really does help clear any lingering smells from a hardworking kitchen, but I'd use it in any room. Doing some wishful journaling as mentioned above. Making the most of my family all being at home and having lots of slow, sofa days.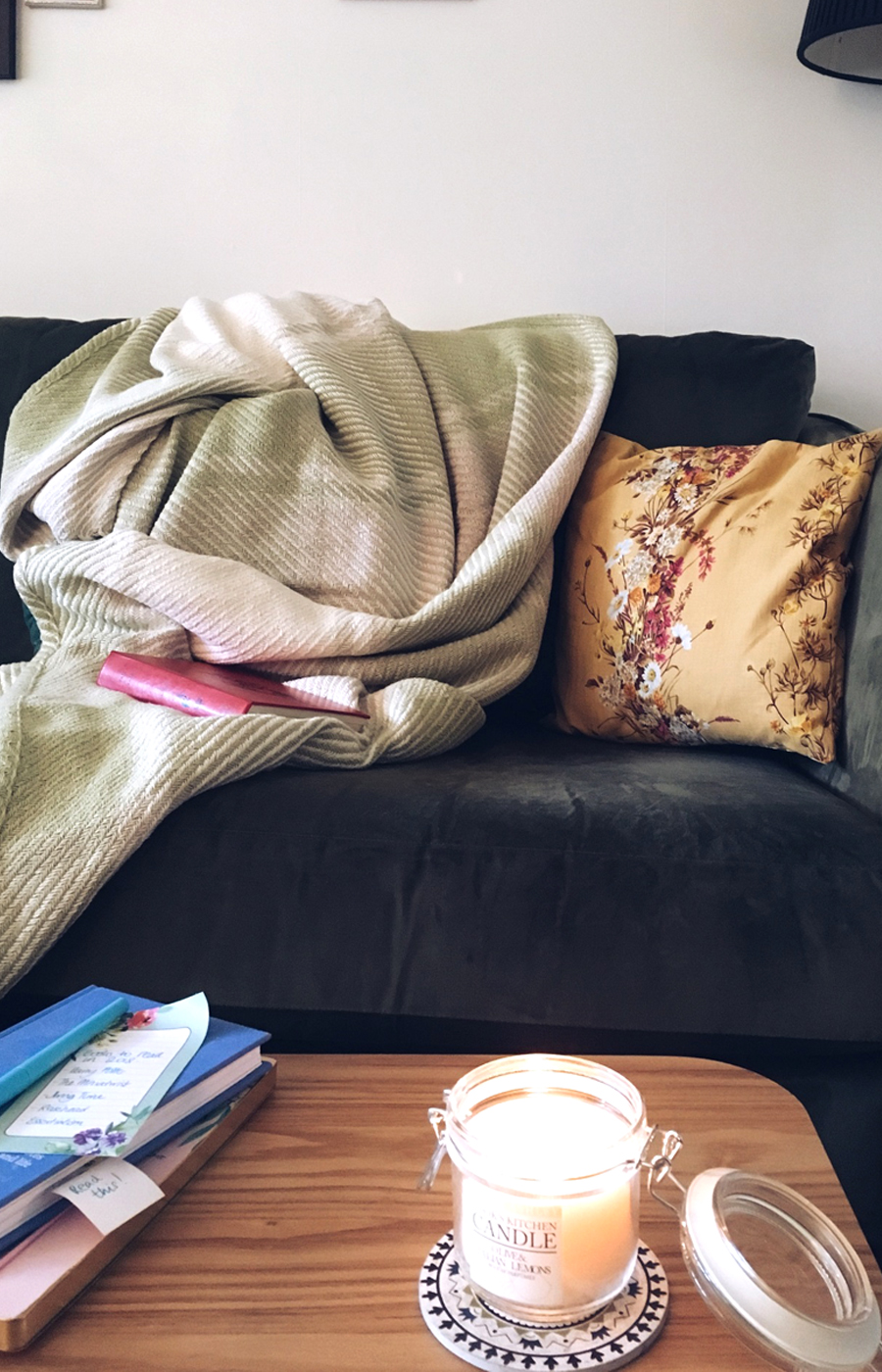 Wishing you a happy and gentle New Year!
How do you plan on easing your way into 2018? Let us know below or @LauraAshleyUK.  You can find Susie's  blog here and don't forget to follow on Instagram here.