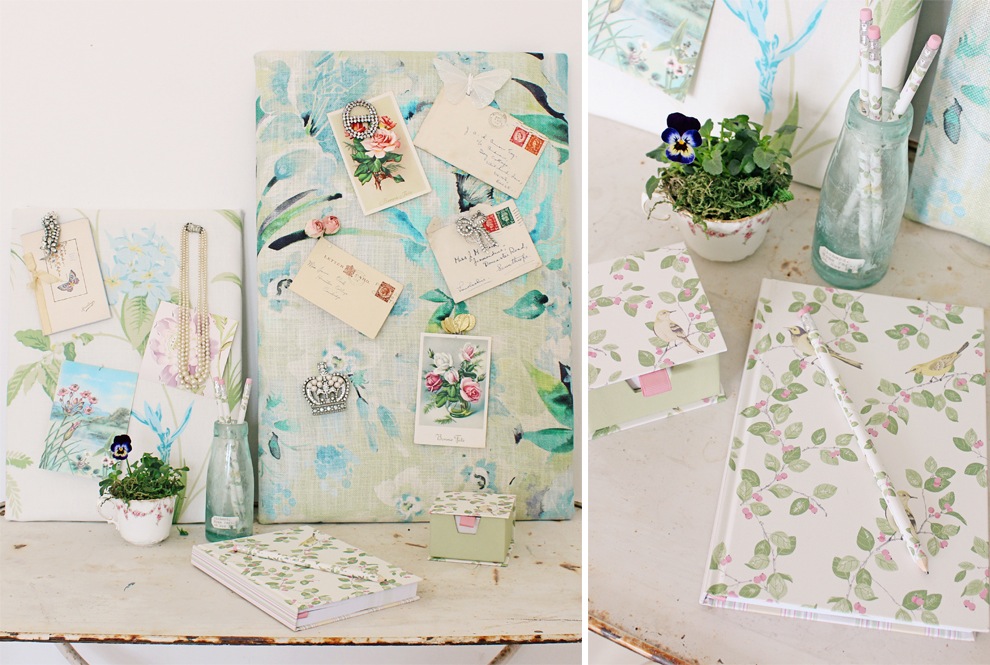 Craft your way to being organised with Tamsyn's bright and blooming DIY memo board tutorial... read more
Forever misplacing important letters and appointment cards? We know the feeling! A stylish and practical addition to any home office or living space, ensure all of your mementos and paperwork are neatly organised with our bright and blooming memo board. The perfect solution for keeping life's essentials in one easy-to-find place, craft blogger Tamsyn shares her fabulous DIY memo board tutorial, using her favourite picks from our new Spring / Summer fabric collection…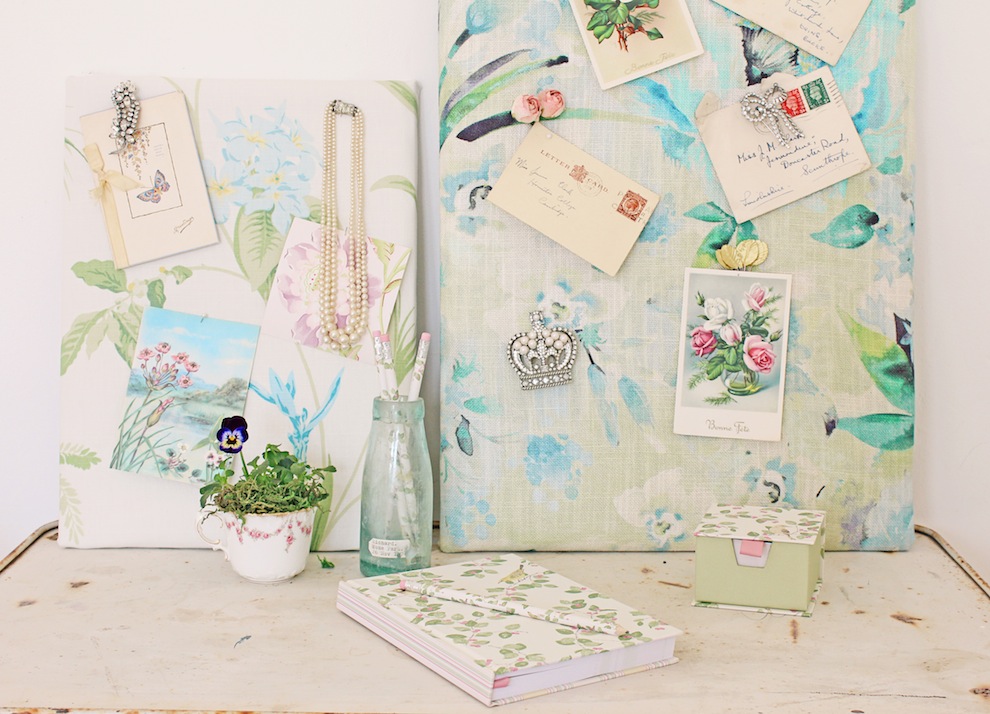 Orchid Apple Fabric | Francesca Fabric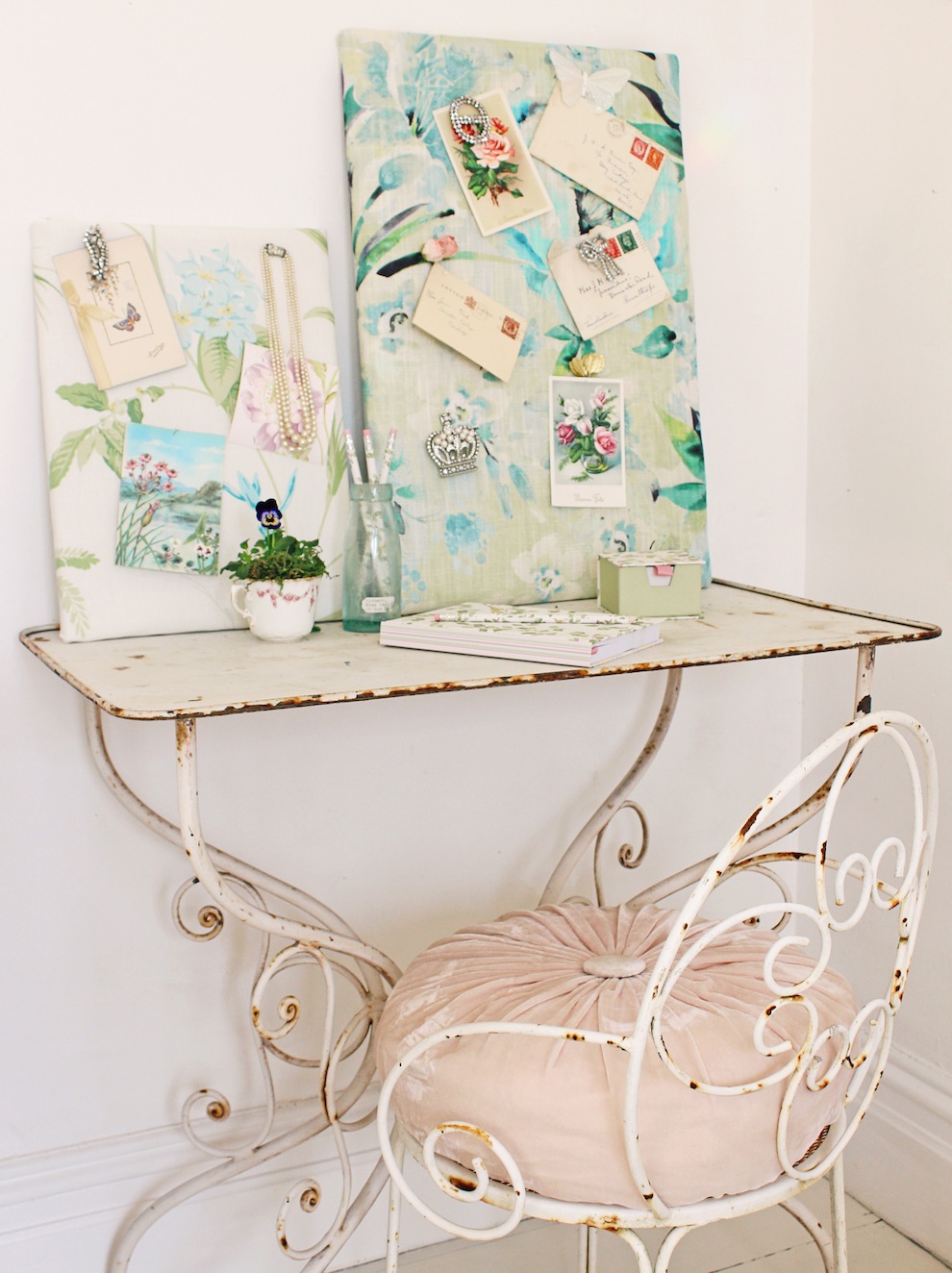 Gathering my vintage postcards, antique letters and brooches together, I set about creating this pretty DIY memo board for a spot in my home. They are so quick and easy to make – and not being able to resist a floral print, I choose the pretty Francesca Apple Green fabric with it's gorgeous turquoise hues, and Orchid Apple!
You will need: 
– A cork board in the size of your choice,
– Fabric,
– Craft wadding,
– Fabric scissors,
– Staple gun,
– Pretty things to pin on your memo board – postcards, tickets, brooches etc.
– Pins – I used dressmaking pins with pearl heads.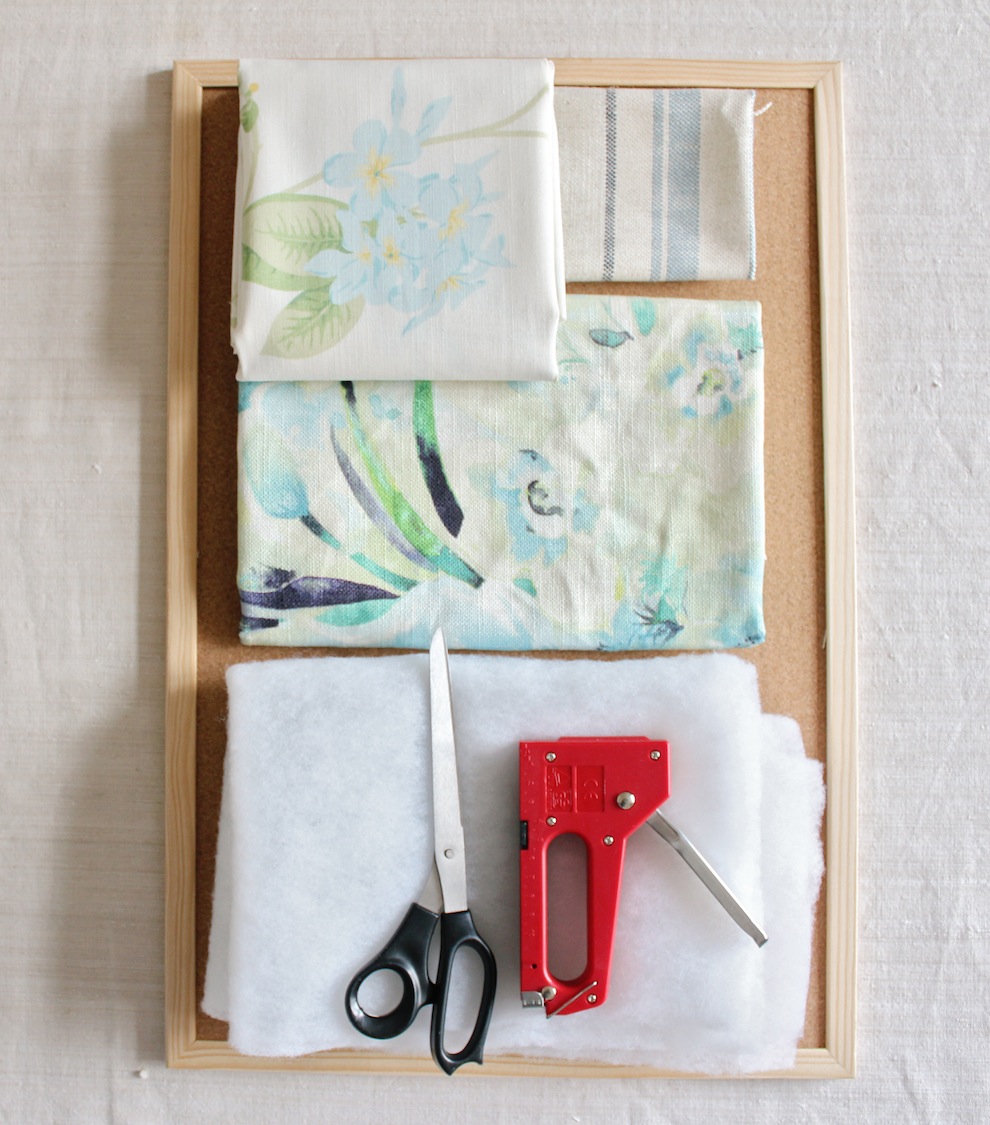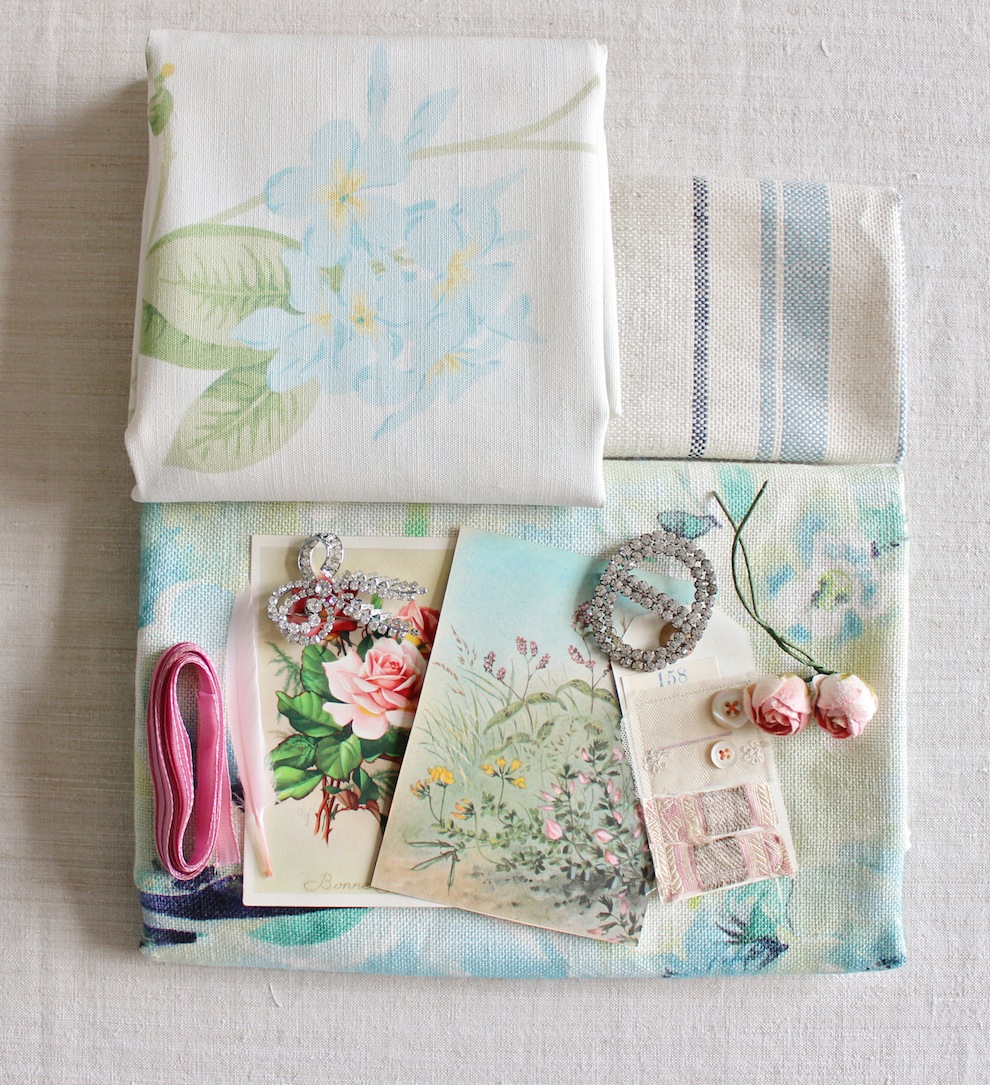 Instructions: 
1) First of all, cut your wadding and fabric. I placed my cork board on the wadding, and simply cut round it. For the fabric, I cut it bigger than the board, as you need to pull the fabric round to the back of the board to staple it. I allowed approximately 3 inches all the way round. It's also worth spending some time working on the positioning of your fabric, especially if it's a large print like I used.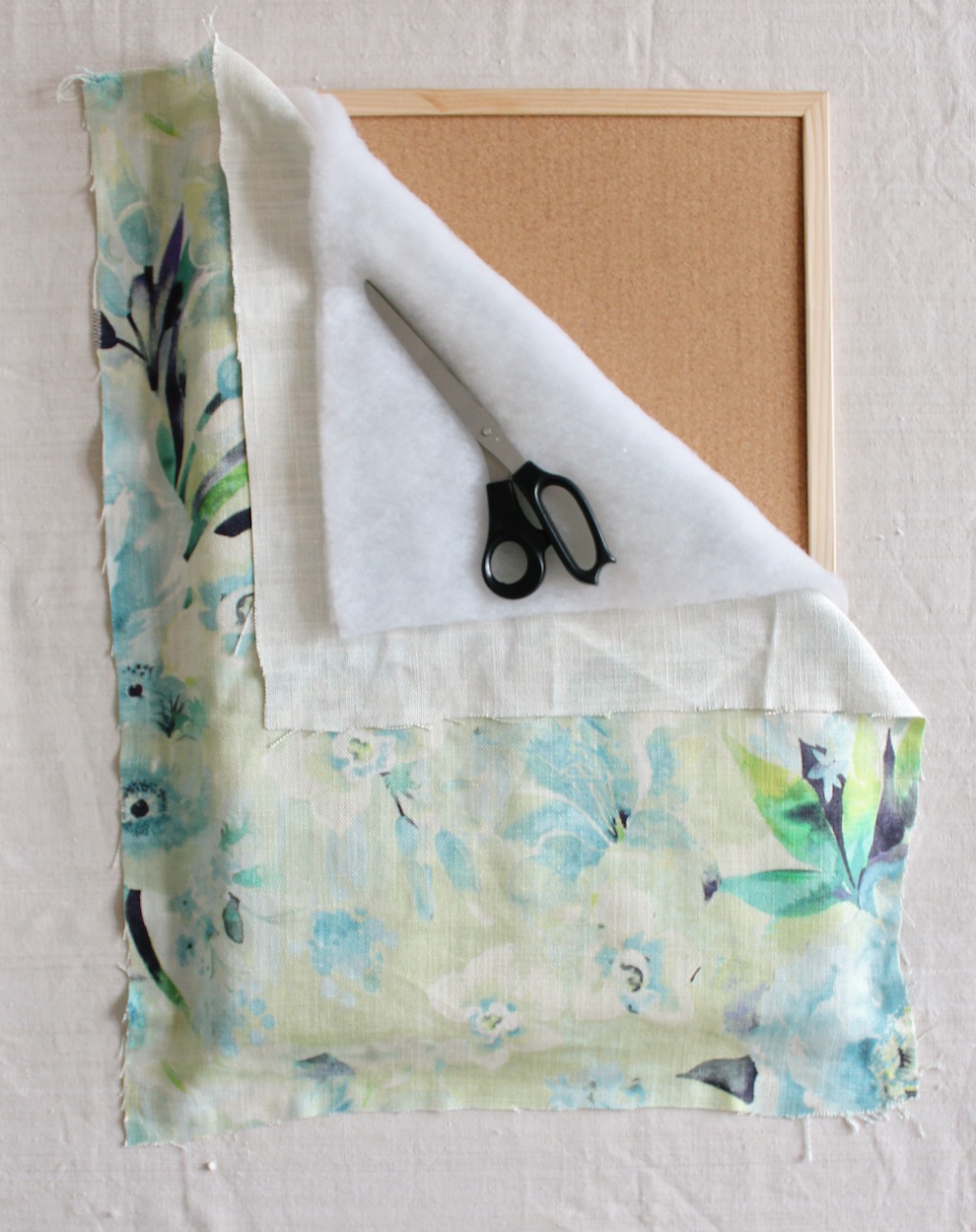 2) To staple your fabric, start with a corner. Pull the fabric over the corner to make a triangle. Make sure it's taut and staple it down.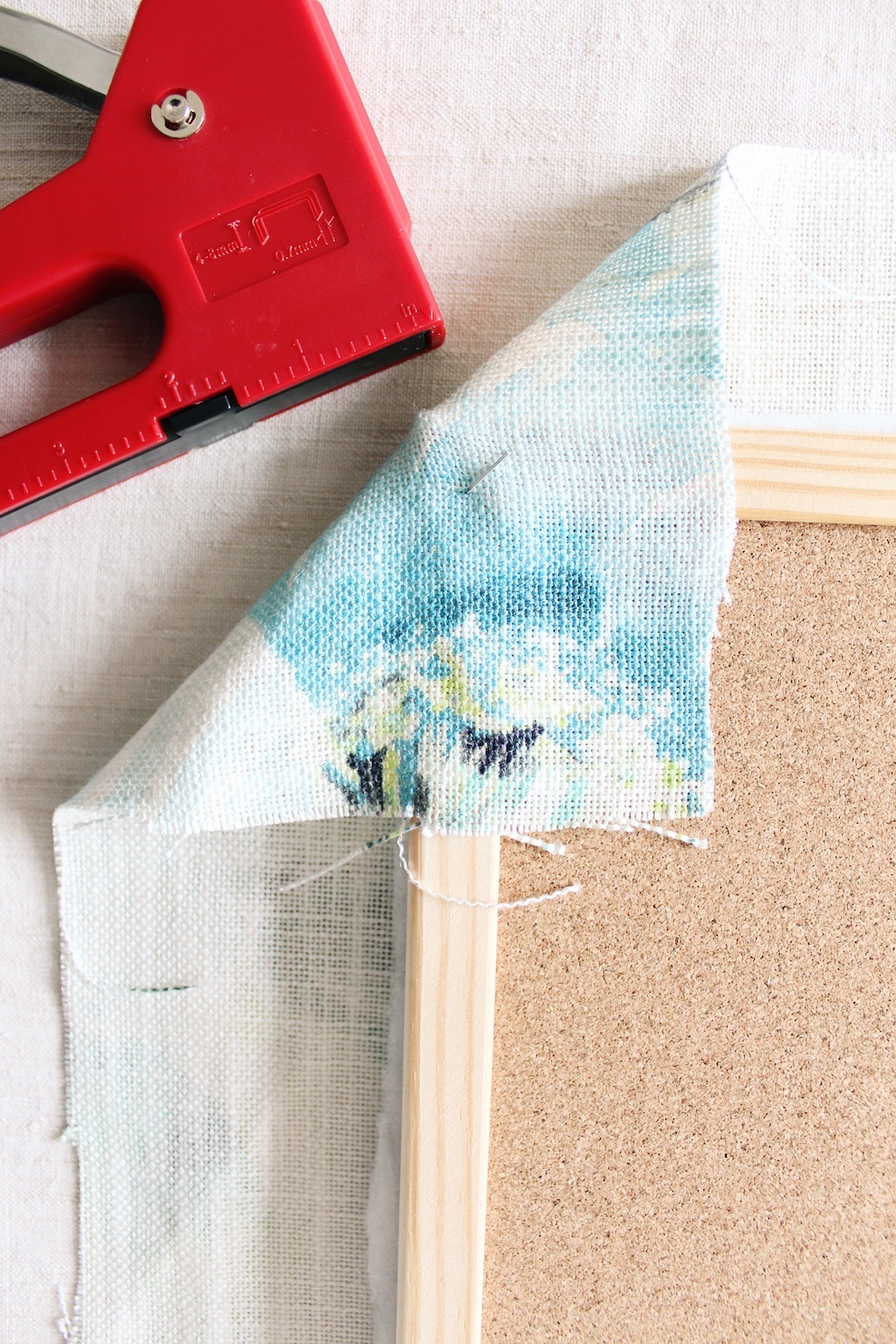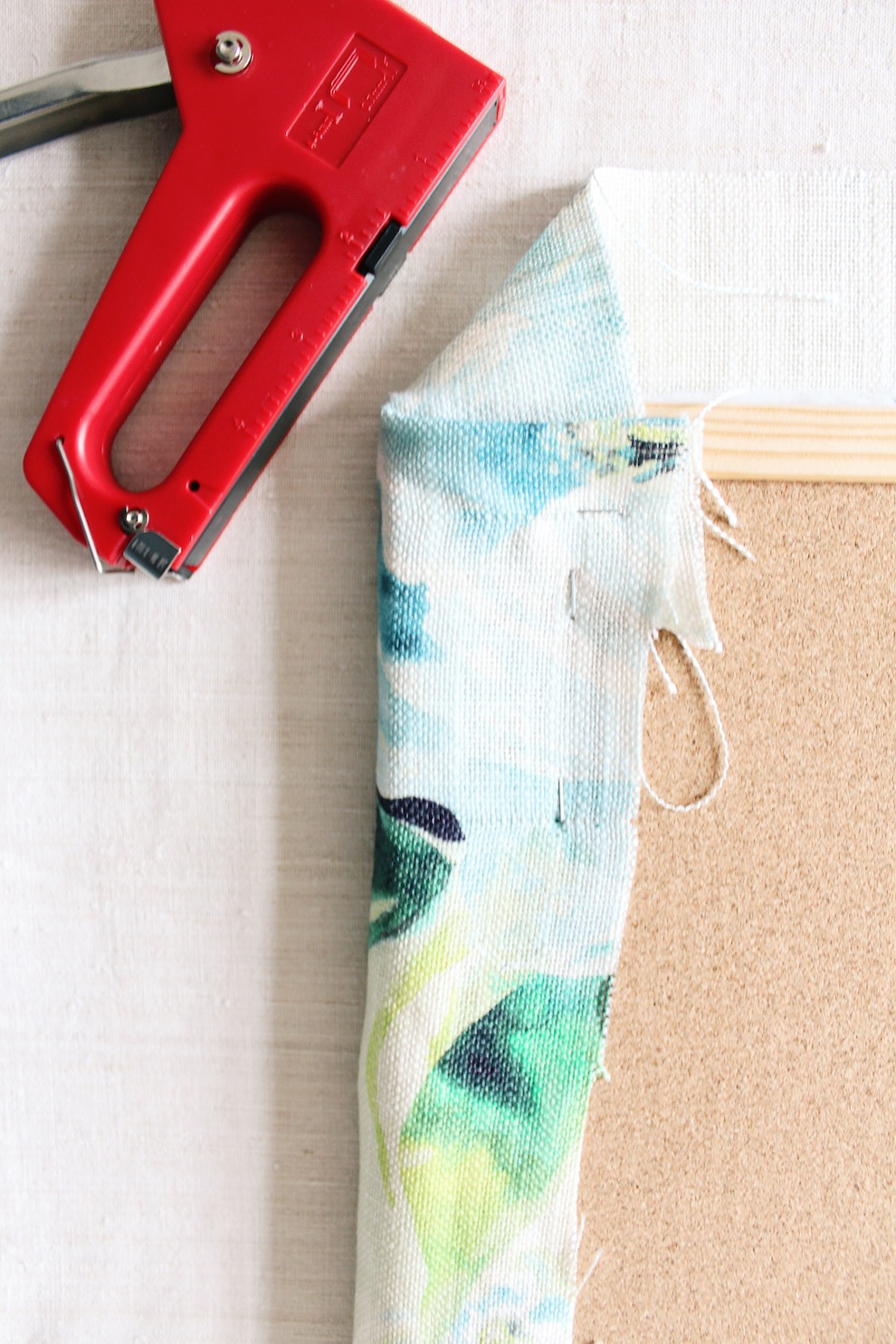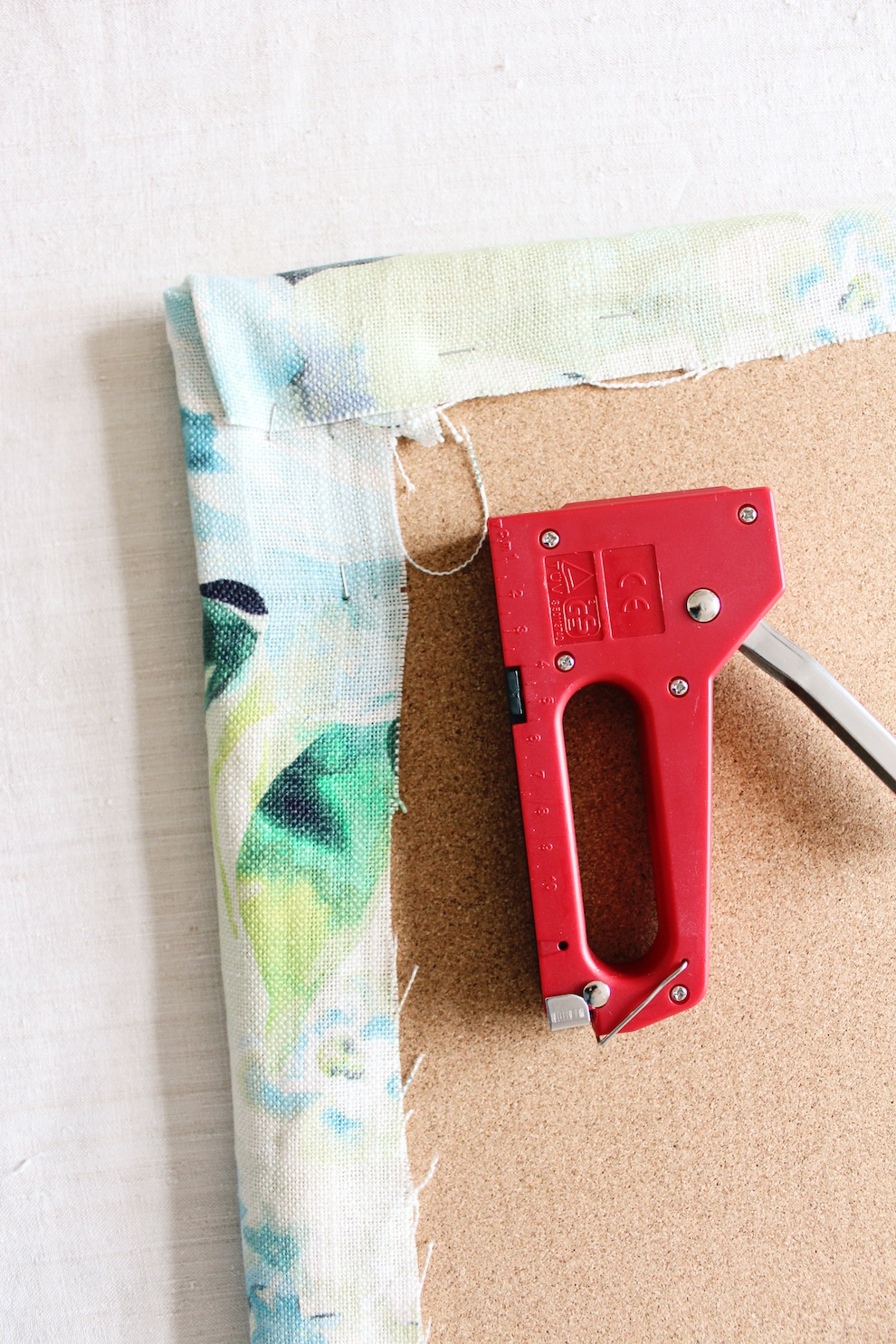 3) Then pull the side edge of the fabric round to the back – staple gun in nearly all the way down, stopping short of the corner – repeat the above process for that corner.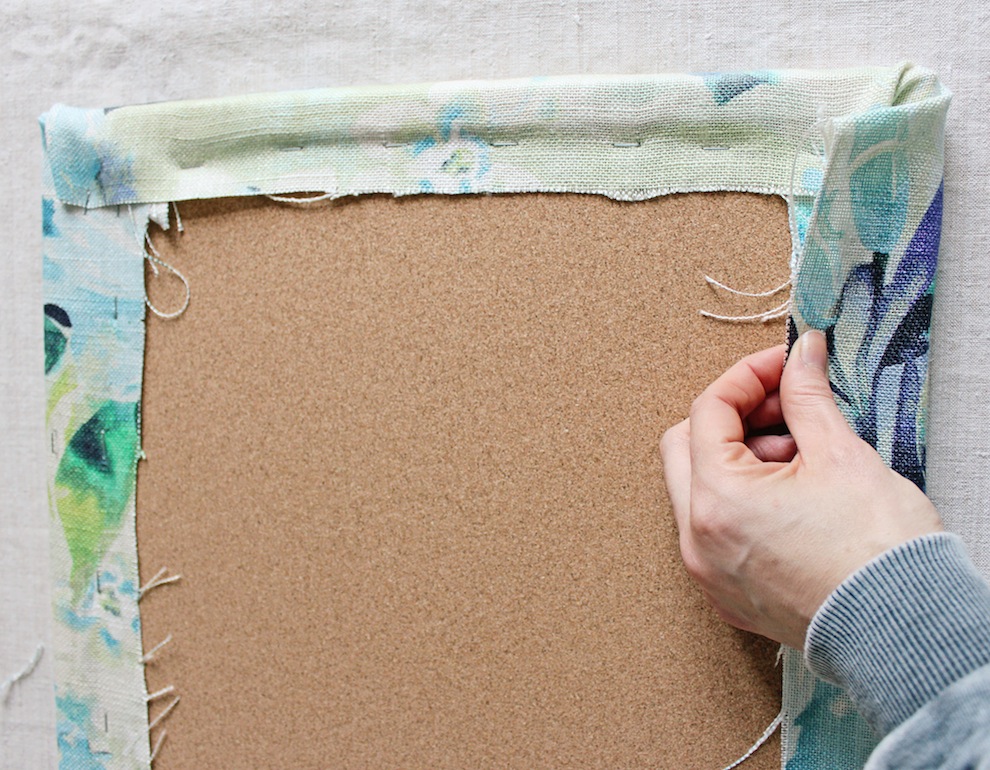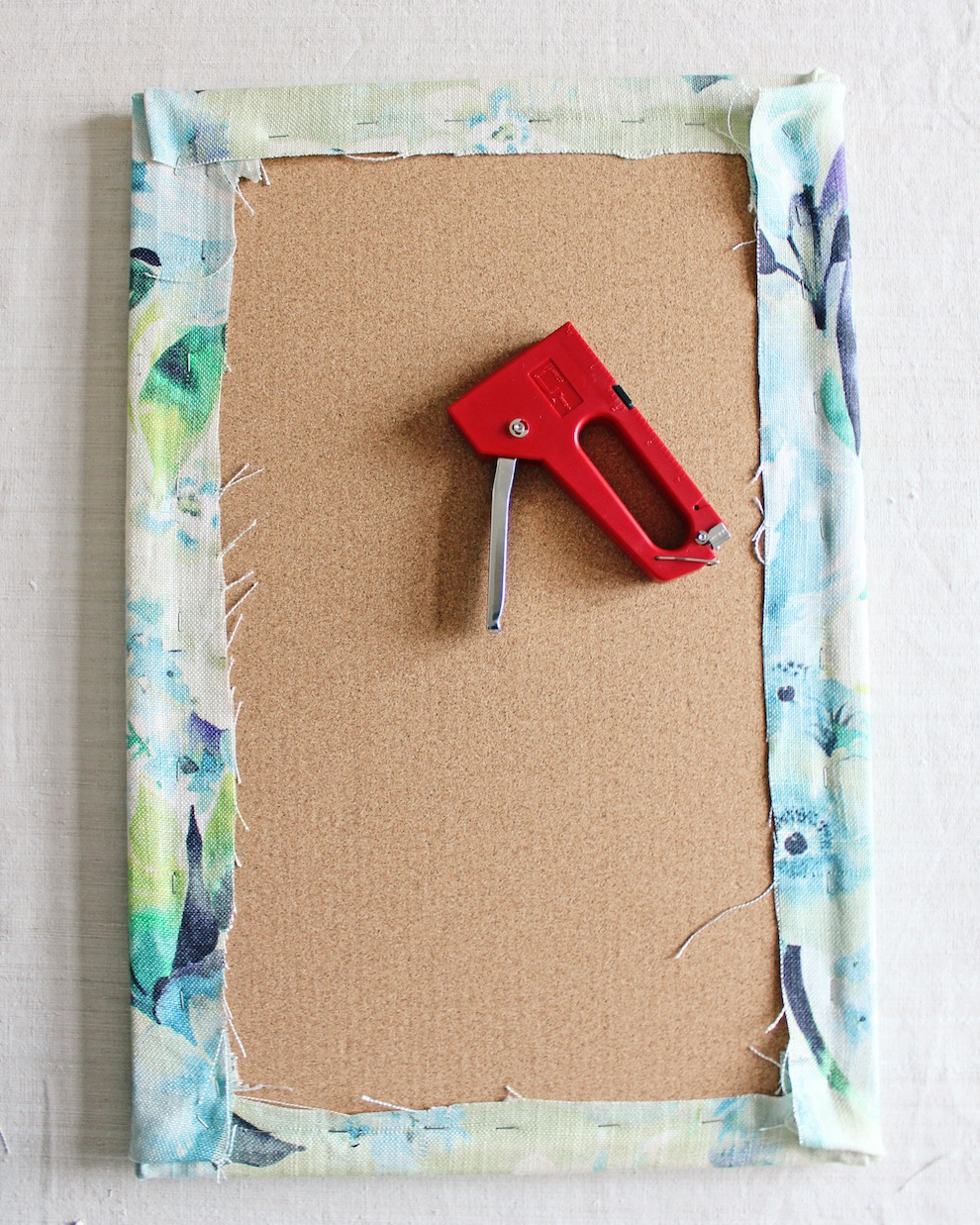 4) Work your way all round the board, making sure the fabric is pulled taut so that the front of the board is nice and flat.
Hey presto, your memo board is done! Next, take your decorative bits and arrange them on the board – I used sewing pins with pearl heads to pin my bits and bobs.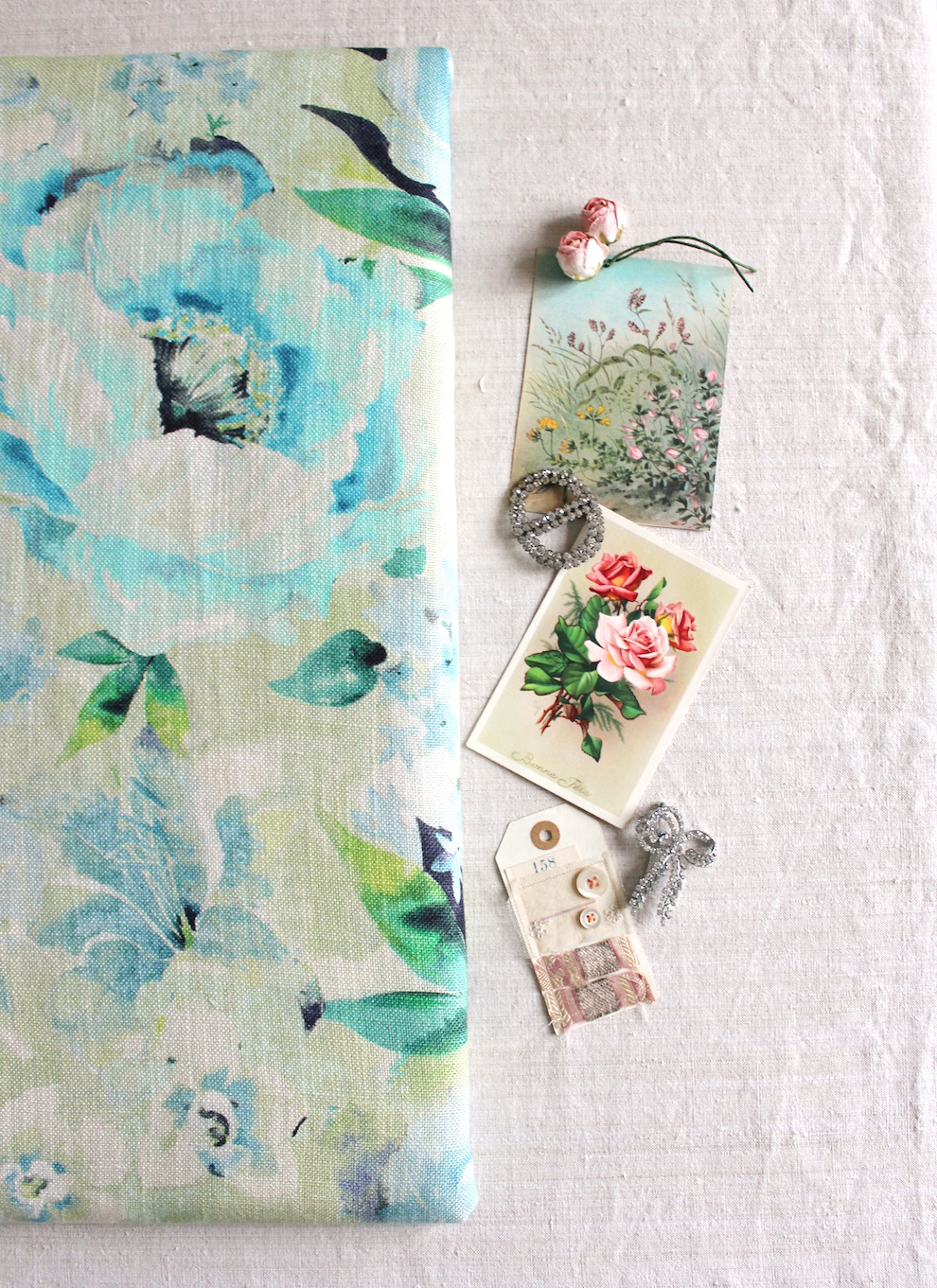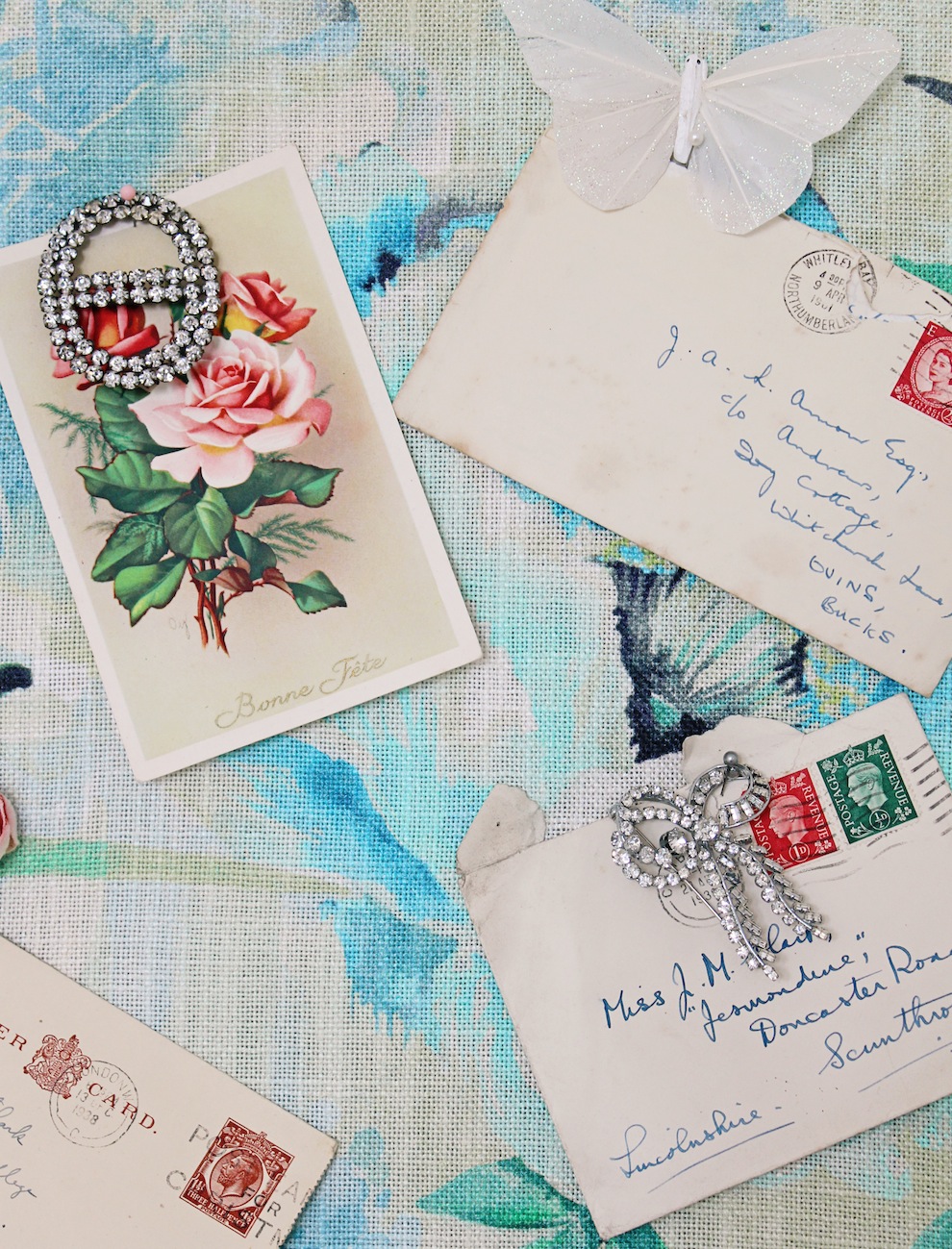 This would look lovely with jewellery pinned to it or even to display beautiful handwritten letters and mementoes.
 Happy crafting!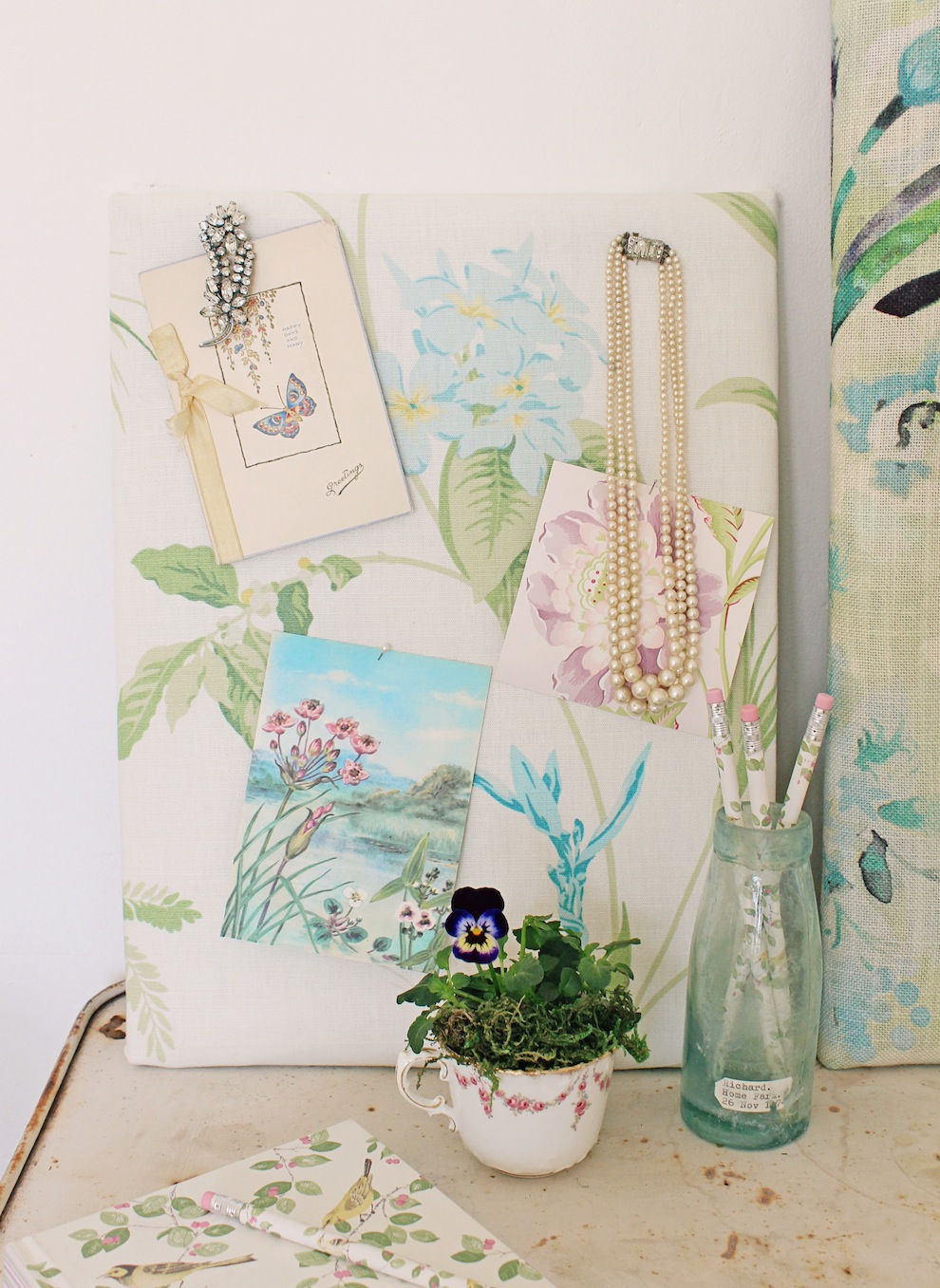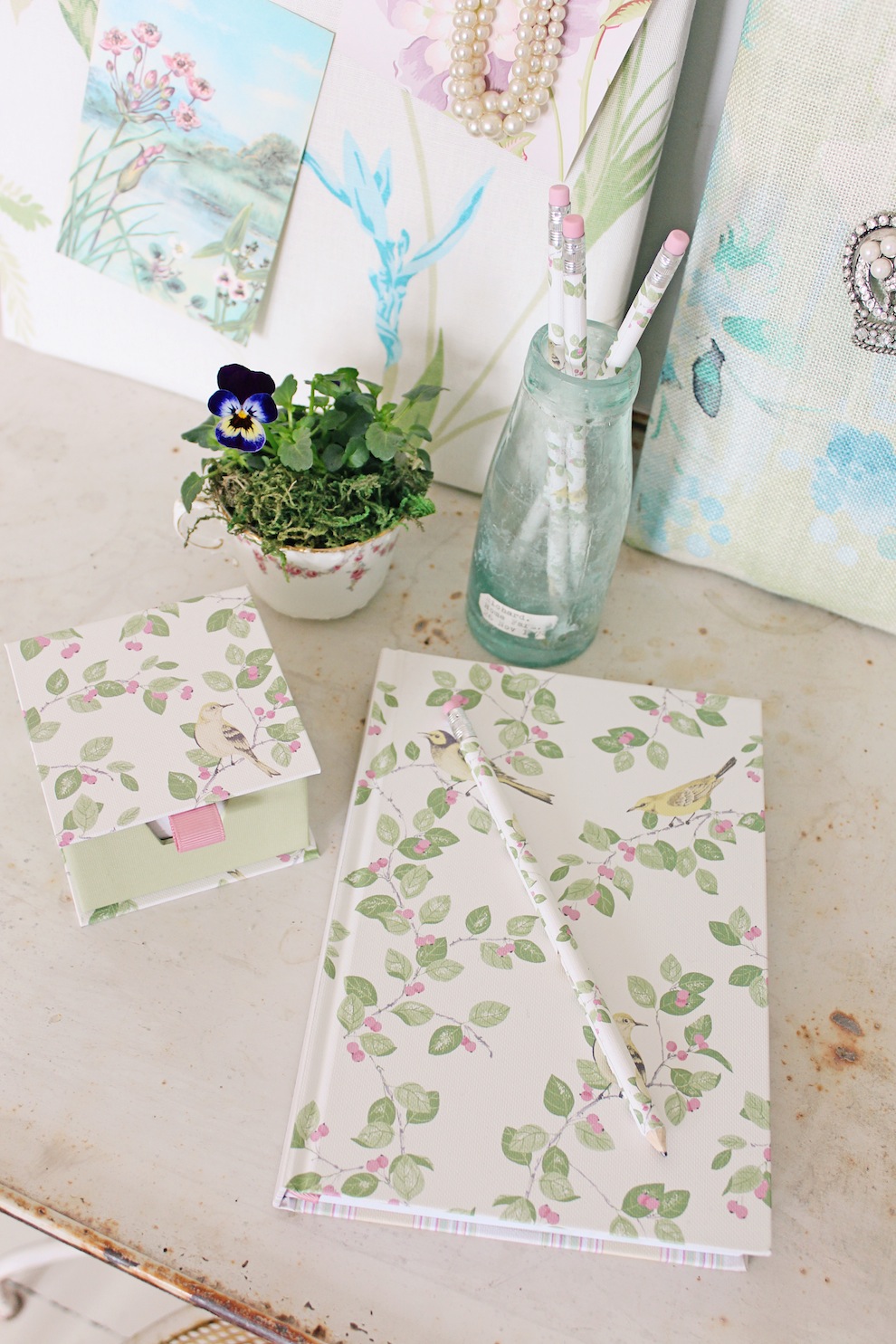 Aviary Garden Memo Block | Aviary Garden Journal | Aviary Garden Box of Pencils | Aviary Garden Notebook and Pencil 
Who knew there was such a pretty and practical way of staying organised? Such a decorative piece and so easy to achieve. We adore the idea of creating a jewellery memo board – and why stop there? Encourage little ones to organise their home-work and school send-outs with their very own memo board using our playful kid's fabrics. The crafting opportunities are endless!
For more genius DIY and snapshots of her interior loves, make sure to hop on to Tamsyn's blog The Villa on Mount Pleasant to see her other impressive creations and styling. We are still in awe of her pretty upcycled suitcases using our Clarissa Fabric shown here!
Feeling inspired to kick-start your next DIY project? With up to 50%* off in our fabric and wallpaper ranges in our Spring Sale, now's the time to get your craft on!