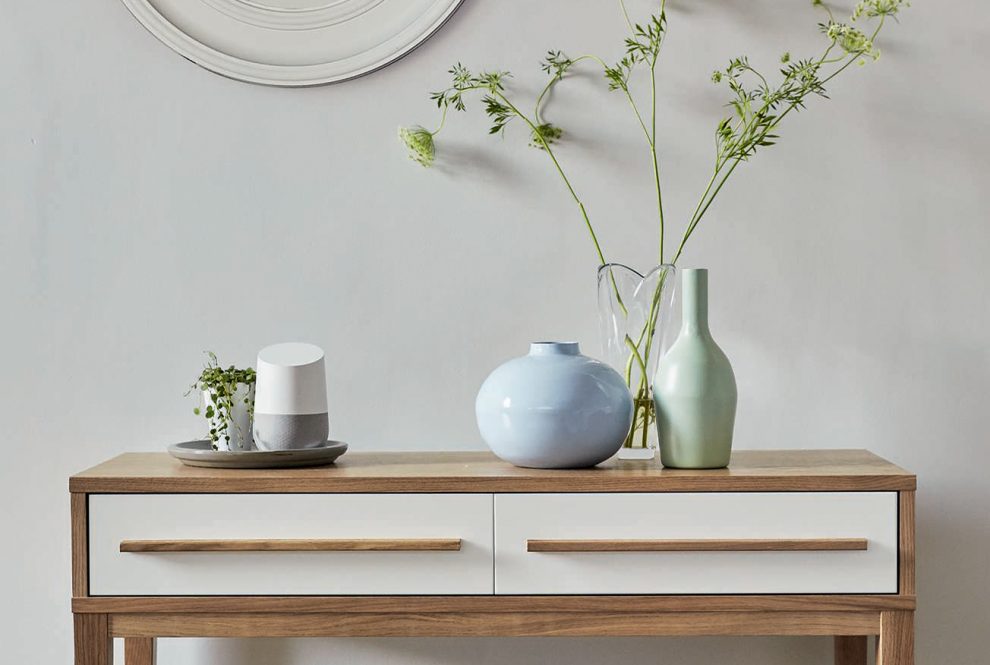 Make the most of the space you have with these easy tips. read more
The Scandi-style interior trends of today have resulted in more focus than ever on decluttering and streamlining. If you feel your interior space lacks space or feels disorganised there are easy things you can do to dramatically change the look of your home. You don't need to fully embrace the minimalist style to create an interior that looks clean fresh and organised.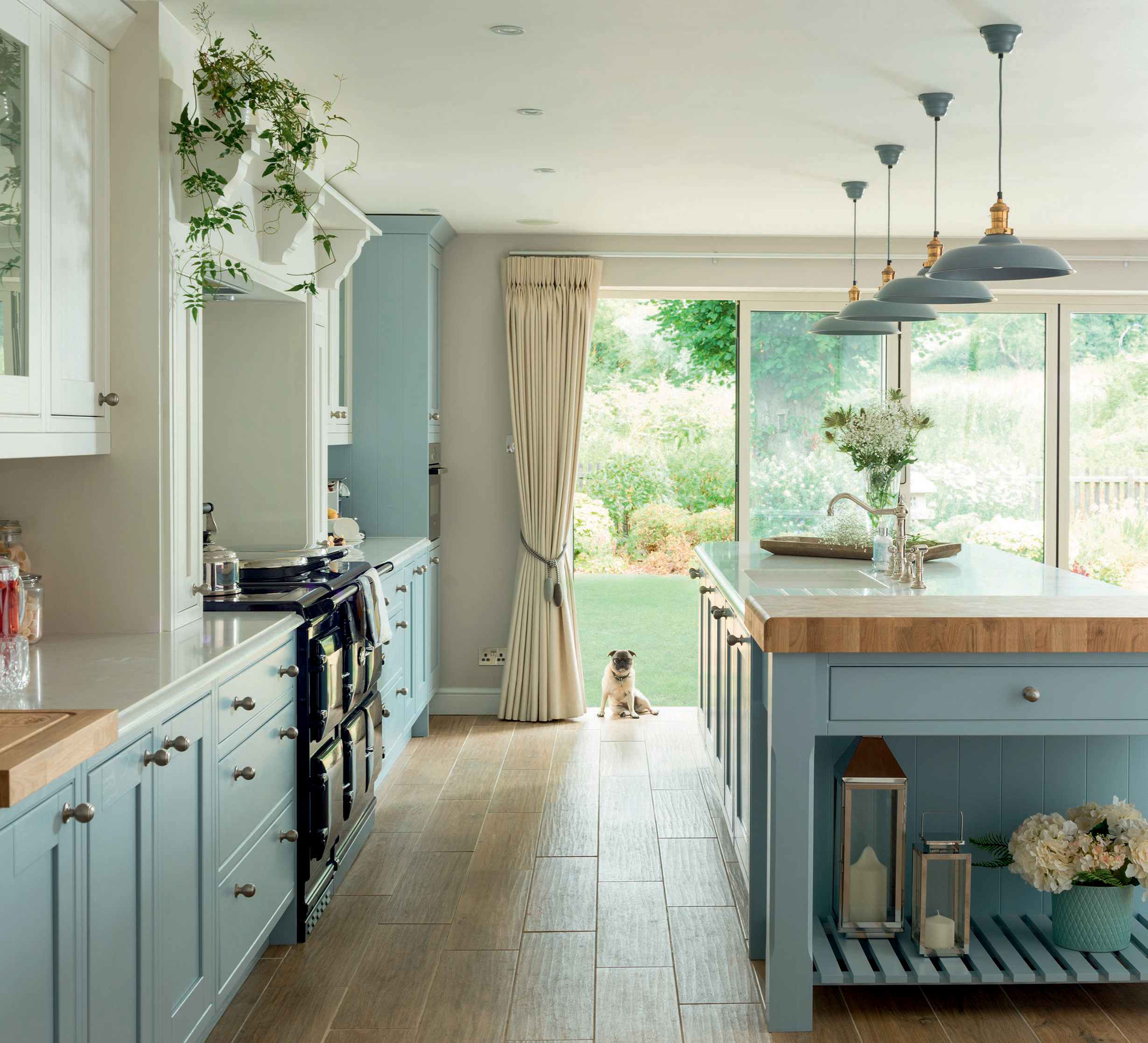 Make your room more spacious through the use of paint
When working out why your rooms feel so cluttered, it's important to consider the effect your paint colour is having on your space. If you want to make your room feel more spacious, lighter colours are the way to go as they trick the eyes by reflecting light and making rooms feel larger. Darker colours on the other hand are perfect for making a room seem smaller as they have no reflective quality. Colours like white and cream are great for opening up smaller areas as well as soft blues and greens. The effect of these paint colours can further be heightened by the use of clever colour contrasting.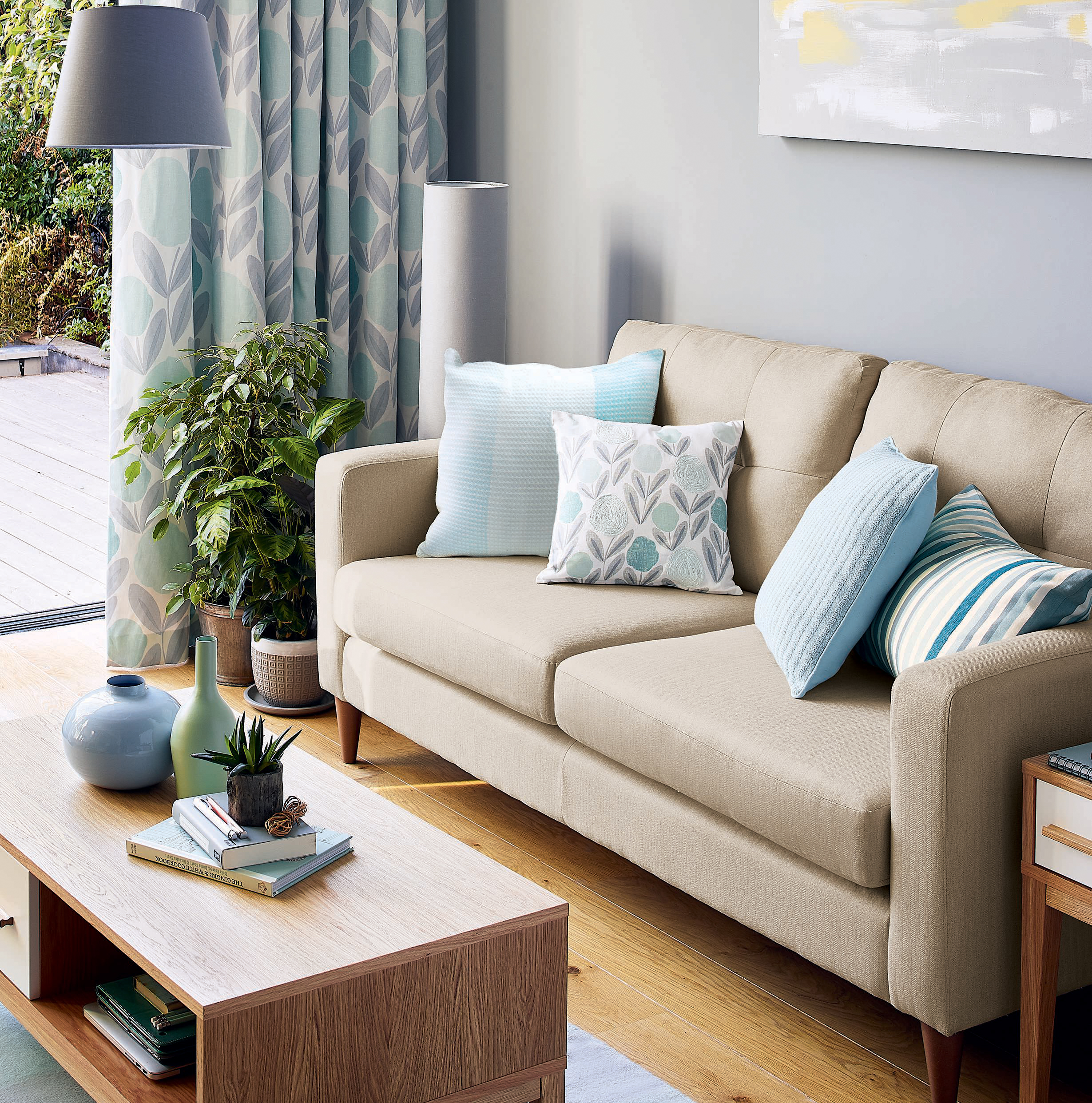 Less is more
It's an old adage that still rings true, like most things in life the key to a great interior is balance. While there are so many amazing accessories out there in the interiors market it is important to really think long and hard about the purchases you make. First off, checking that the item will fit within your colour scheme is a must. Observing the size and shape of the item is also important as well as having a clear vision of where the item will be placed within your home. If your room feels stuffy and cluttered it might be time to have a spring clean or reassess whether you are using your colour palette to the best advantage.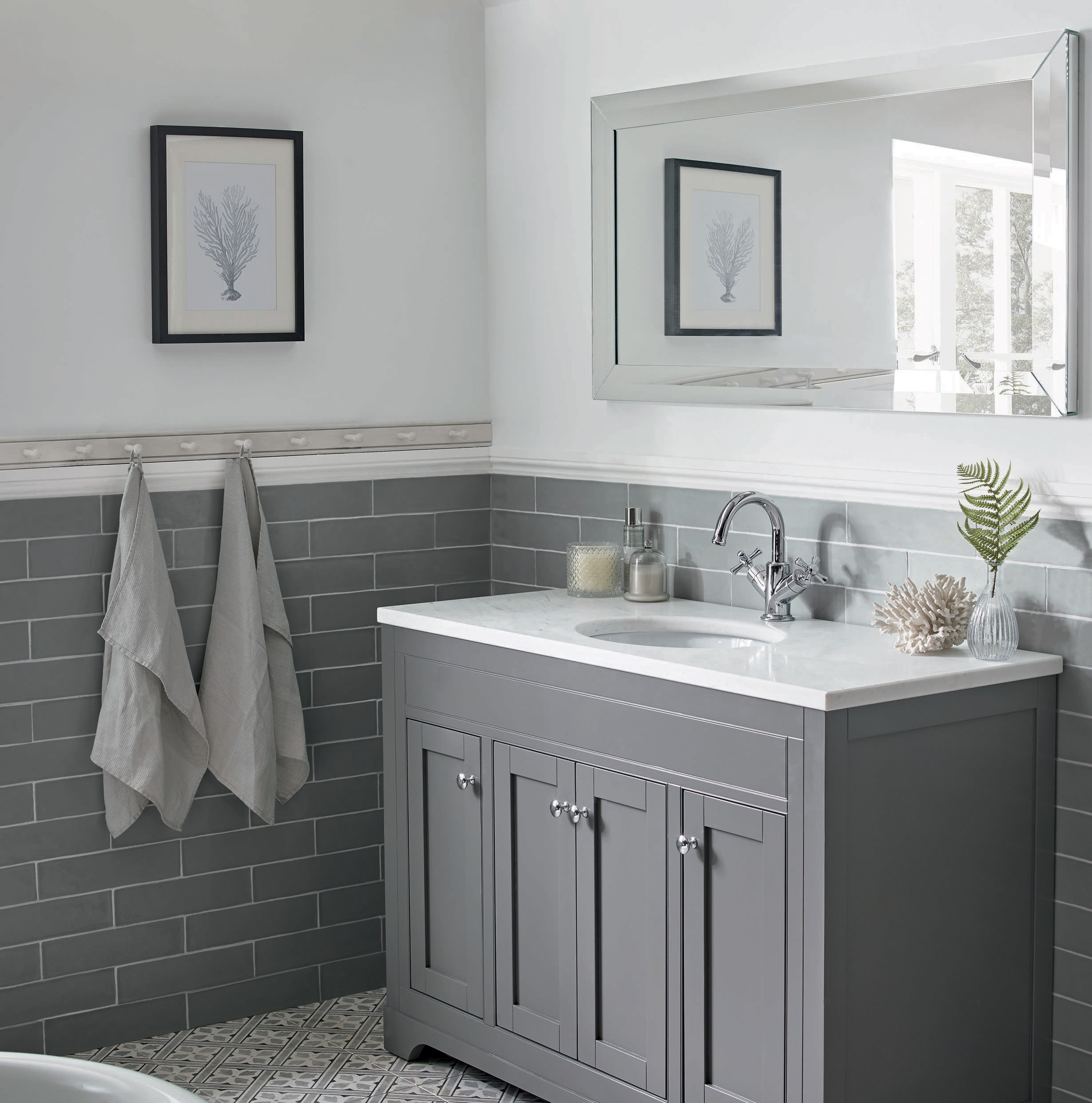 Neat finishes and quality materials
Something that will make your space look more minimalist is making sure the base materials in your rooms are of a high quality. Creating a minimalist space is all about perfect symmetry and clear blocks of colour. As you will be spending less on room accessories, it is better to invest in quality materials that will last. Wooden and marble bench-tops and quality fixtures can make all the difference in areas like the kitchen and bathroom. Also giving old, worn kitchen cupboards a new lick of paint is a quick fix for dramatically improving the look of your home.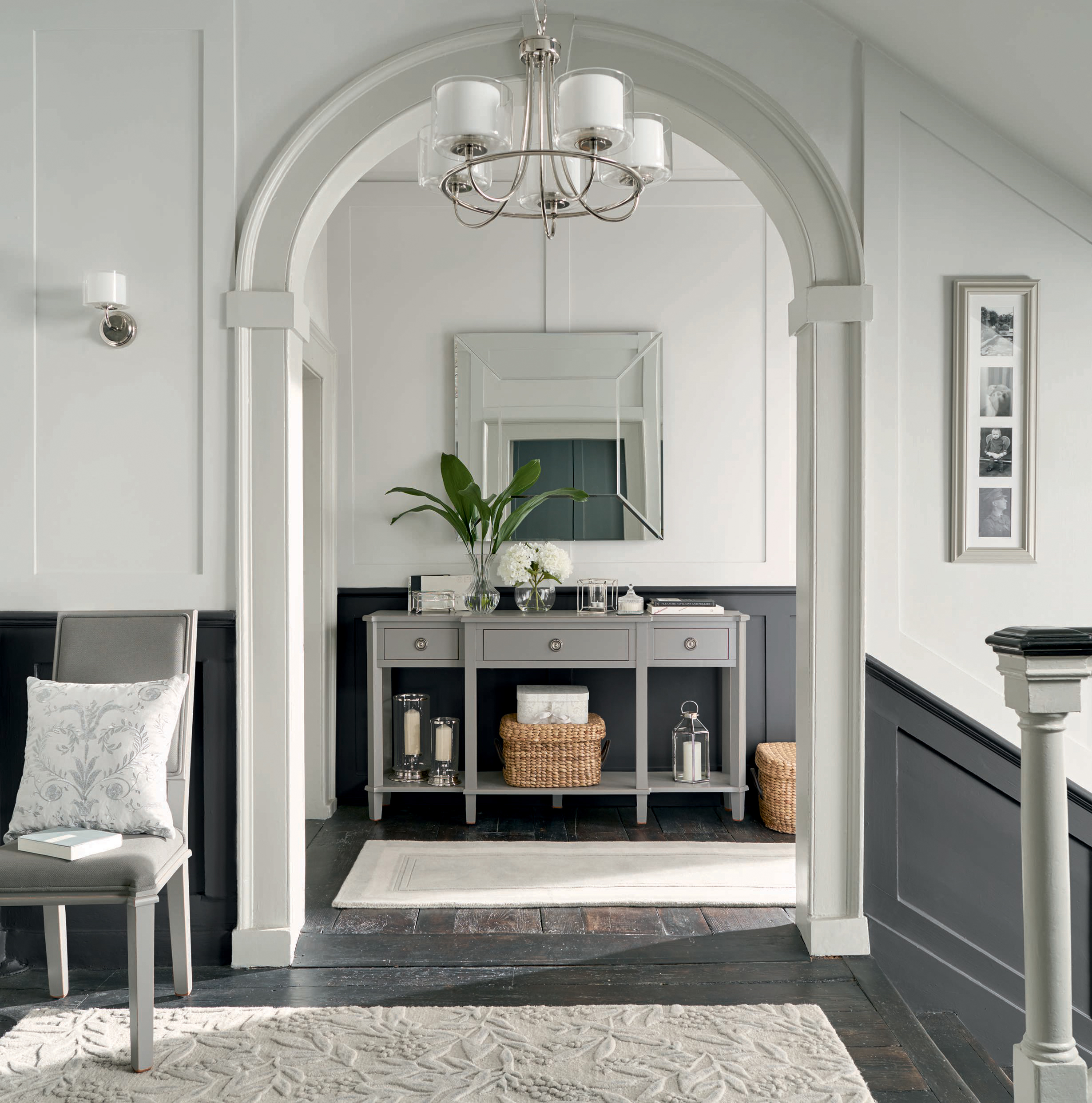 Easy palettes: work with colour and contrast
While colour clashing can be trendy it is also something that is very hard to get right. To make your space seem airy and fresh it is better stick with an easy colour palette of around 3-4 colours. Though the limit on colours might seem strict, there is a lot you can do with a small palette. To create a spacious look it is best to work with contrasting colours. Colours like black and white, dark-wood and cream, and grey and white are great if you want to achieve a simple look that can be styled in a number of ways.
Adding reds, oranges, dark blues and bright yellows to these combinations will leave you with a more traditional minimalist look whereas using bright pastels is perfect if you want to create a more Scandinavian looking interior space. If however you want a more classic look, blush pinks, lavenders, sky blues and duck egg shades are great for creating a space that is elegant without being overdone.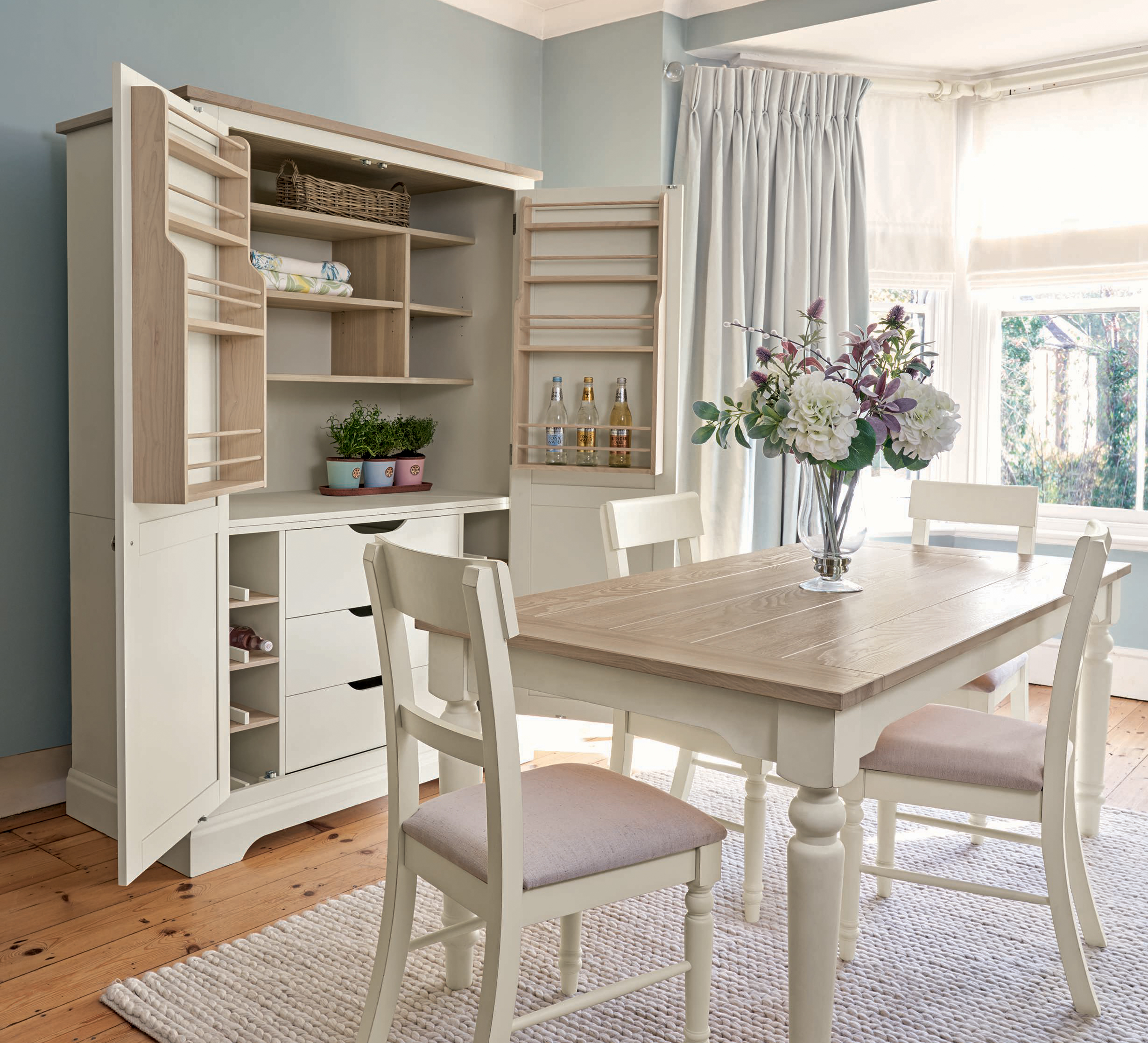 Streamline by choosing items for their functionality as well as their look
If your room seems cluttered it's probably because you have too much out on display. If spring cleaning is not an option, looking at your storage options should be the first thing you do. To create give your rooms a more minimalist feel assess whether you are making the most of your space.
When making initial purchases it is very important to buy items taking into consideration their look and their function. Making sure you have enough drawer and cupboard space for your knick-knacks is very important if you want to keep your living space clear of clutter. If you don't fancy replacing your furniture it might be better to investigate easy ways to modify your current furnishings. Adding hooks and mini-shelves to the insides of cupboards is just one way to maximise your storage space. Also, when purchasing beds, spend the extra money to get a bed with built in storage—this storage space is perfect for packing away spare linen and can be doubled as a toy drawer for young children.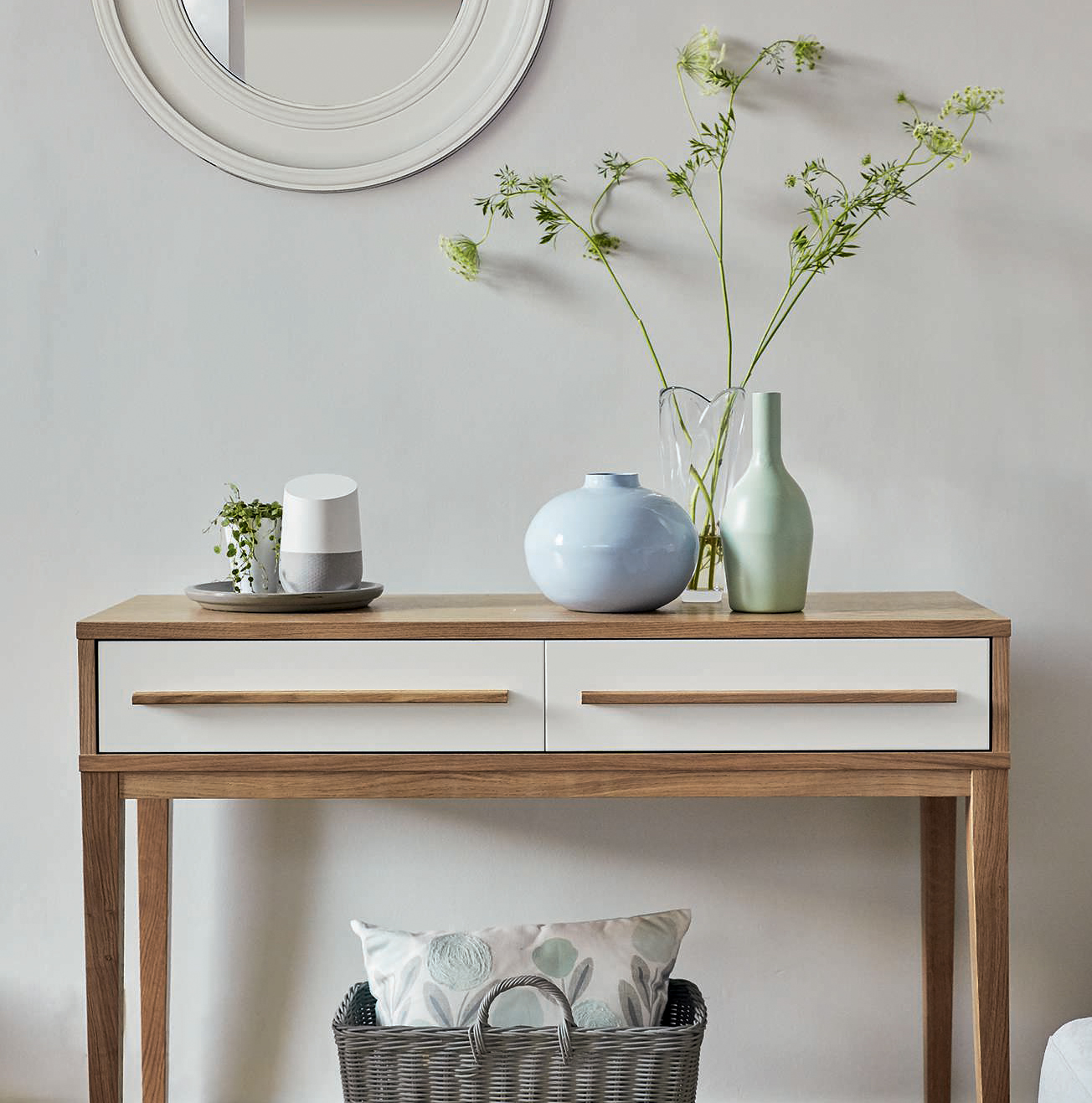 Work with shapes for a minimalist look
If you want to go full minimalist and are ready to transform your space into a Scandi haven, working with shape and design is a must. The Scandi look is characterised by pops of colour, geometric patterns and prints, and functional furniture design. Boxy-rectangular furniture is often used when styling a Scandinavian style room with wood tones, whites and blacks being popular furniture colour choices. Using green foliage strategically is also a great way to give your room a natural feel, balancing out any heavy colour contrasts.
After choosing your furniture it is important to consider the style of your accessories and how they will fit in with the room's aesthetic—minimalist clocks, plain vases and accessories with geometric patterns are all great choices for a Scandi-style room.
Do you prefer minimalist interiors or do you love the colour clashing trend? Let us know in the comments below.