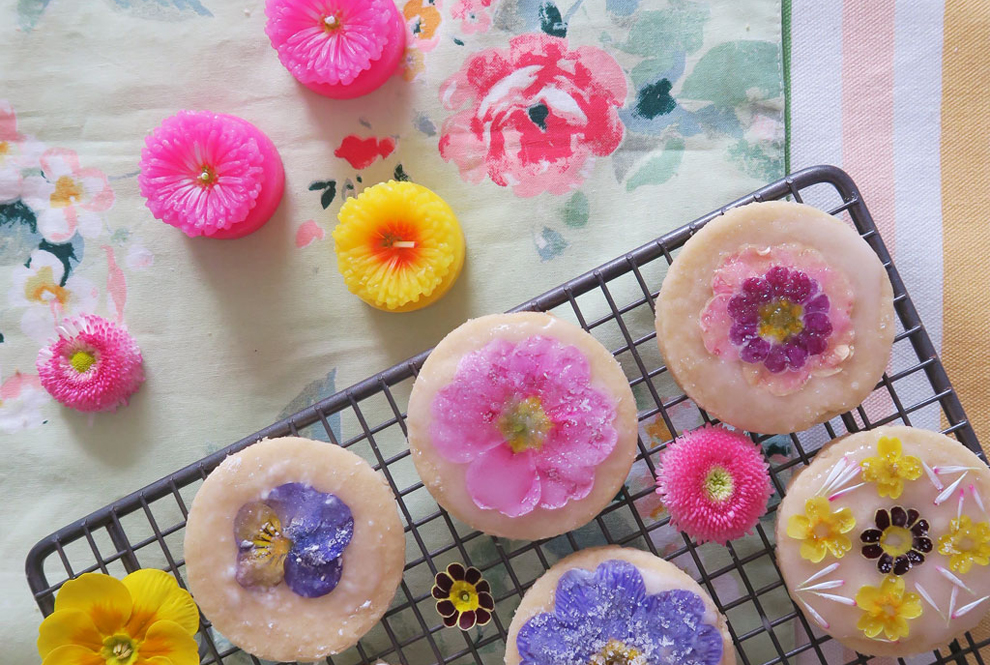 The weather is good so time to add spring florals to your life read more
There's something about spring that makes us want to add florals to every aspect of our life including food. So when the fabulous Caro from The Twinkle Diaries wanted to share her spring florals recipe we jumped at the chance, so see what she put together below….
It's been a long old winter hasn't it?
The appearance of sunshine is so welcome; everything takes on a different slant when the sun is shining.
Things look cleaner and fresher somehow; colours are more vibrant and people seem to smile a little more!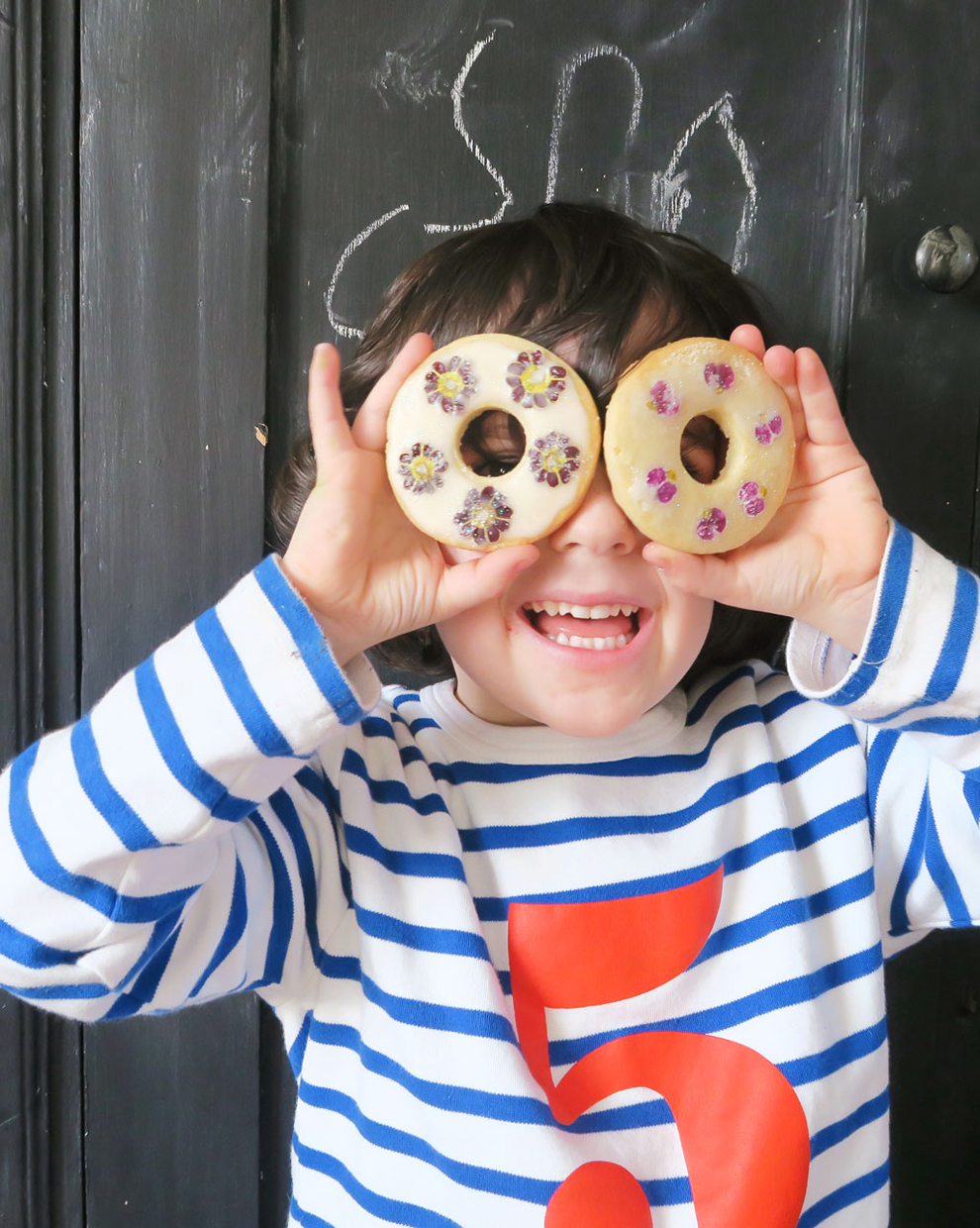 It was almost as though spring was just waiting in the wings; as though it wasn't quite ready to make an entrance.
The early floral displays seemed to be sadly lacking this year; and, in fact, the blossom on the trees in our garden has only just started to bloom and the tulips are just beginning to open.
With a distinct lack of colour outside, I decided to take matters into my own hands, over the Easter break, and create a little bit of springtime cheer indoors.
I met a lady recently who grows edible flowers and even though the weather has been fairly unkind, she still managed to produce a glorious little jar full of beautiful spring florals, which I used to decorate a batch of shortbread.
Floral Shortbread Recipe
Biscuit Ingredients:
125g/4oz butter
55g/2oz caster sugar
180g/6oz plain flour
Decoration:
Icing Sugar
Water
Edible Flowers
Caster Sugar
Method
1. Heat your oven to 190C/375F/Gas 5.
2. Beat the butter and the sugar together, then stir in the flour to create a smooth paste.
3. Roll into a ball, then cover and leave in the fridge to cool for 20 minutes.
4. Next, gently roll out the ball of chilled dough on a floured work-surface, until around 1cm thick.
5. Cut into rounds and place onto a baking tray.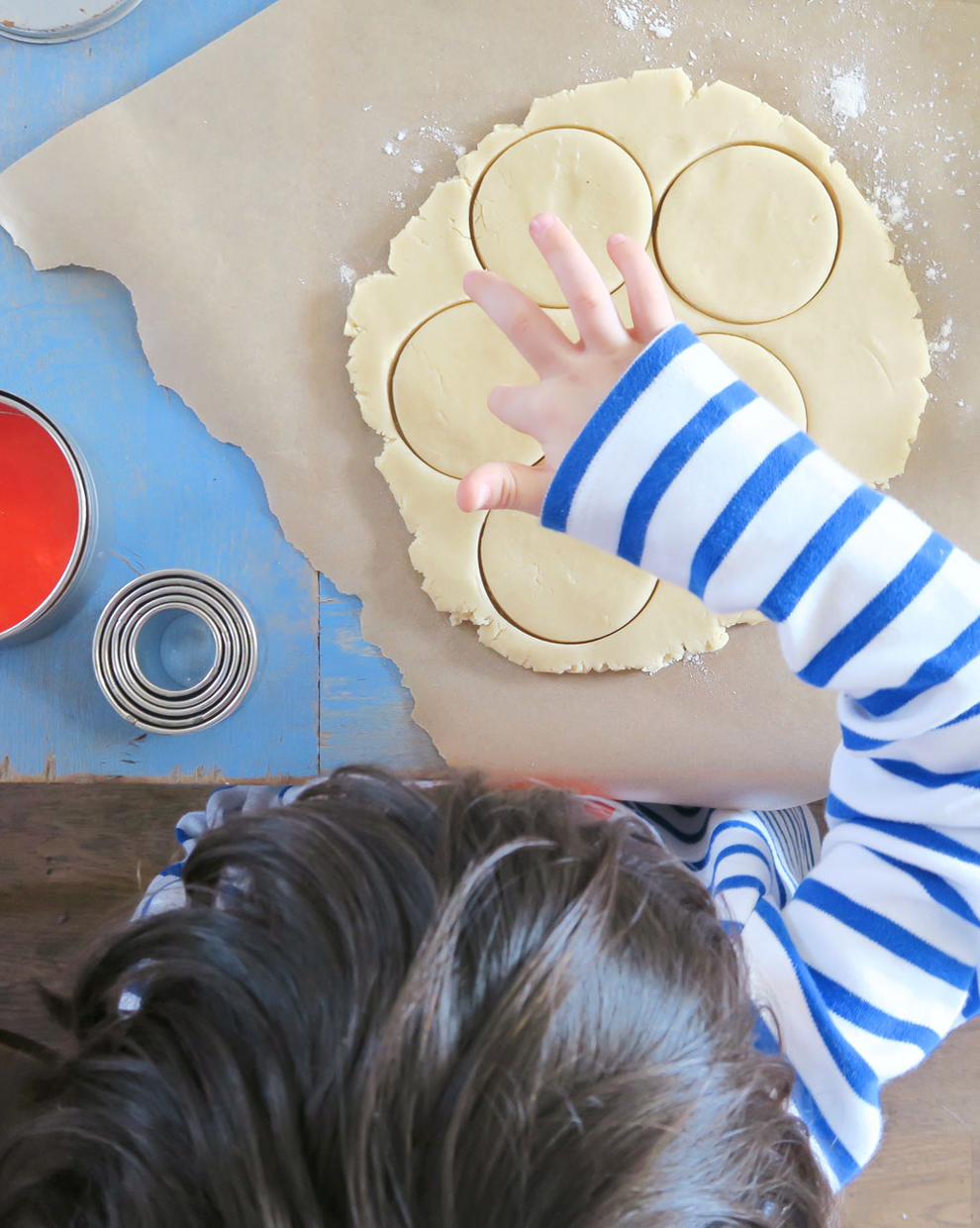 6. Bake in the oven for 15-20 minutes (or until the biscuits are a pale golden-brown colour).
7. Set aside to cool on a wire rack.
To Decorate
1. I decided not to use egg white to crystallise my edible flowers.
2. My twins have an egg allergy so it would have meant that the biscuits would have been out of bounds for them!
3. Instead, I made a simple frosting using icing sugar and a little water, then painted it onto each biscuit.
4. Then, after carefully washing each flower, I pressed the petals into the icing, soaking each one with the sugary liquid, then sprinkling caster sugar onto the top of each one to finish off.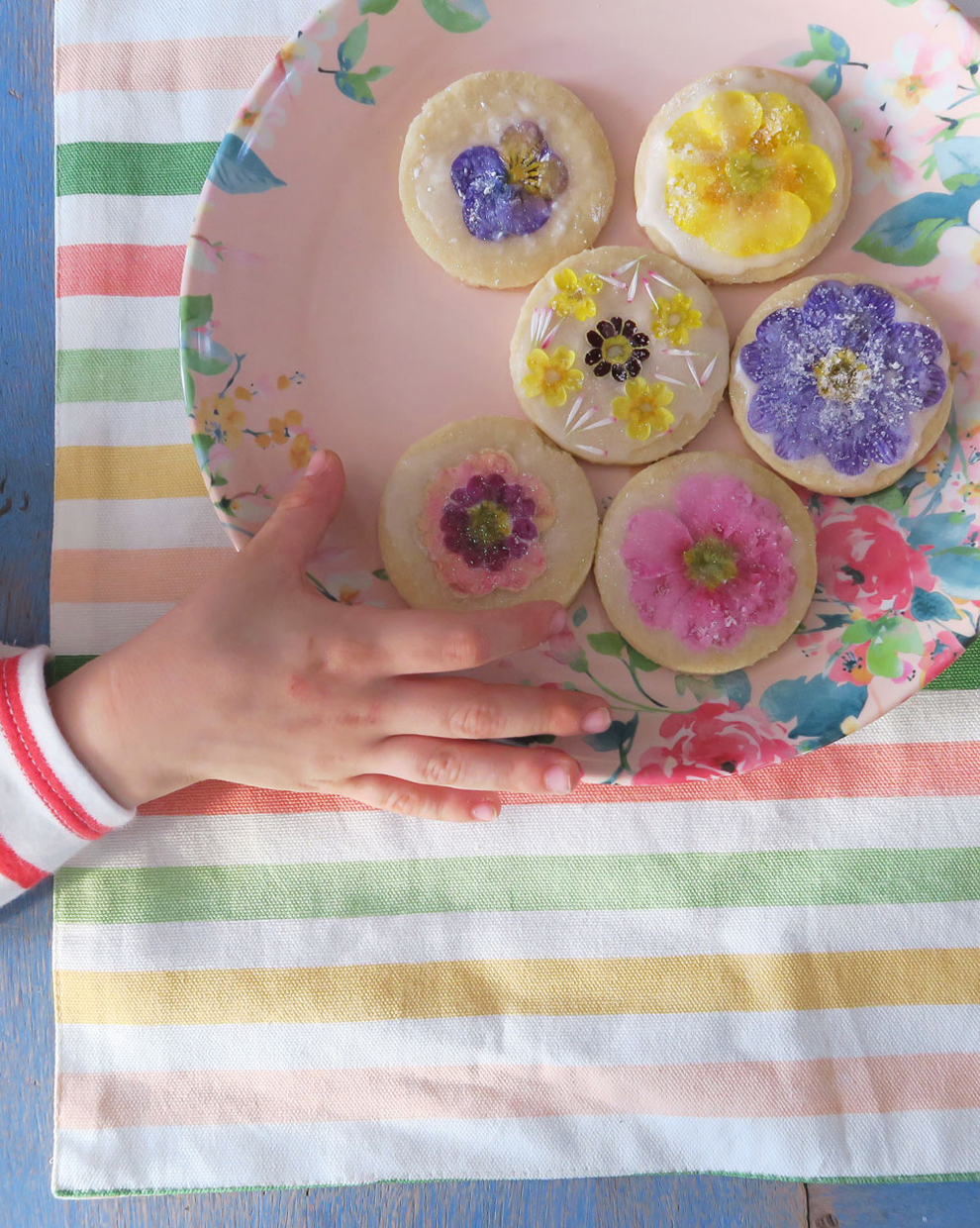 They were a triumph!
The shortbread was buttery and golden and the floral toppings were melt-in-the- mouth.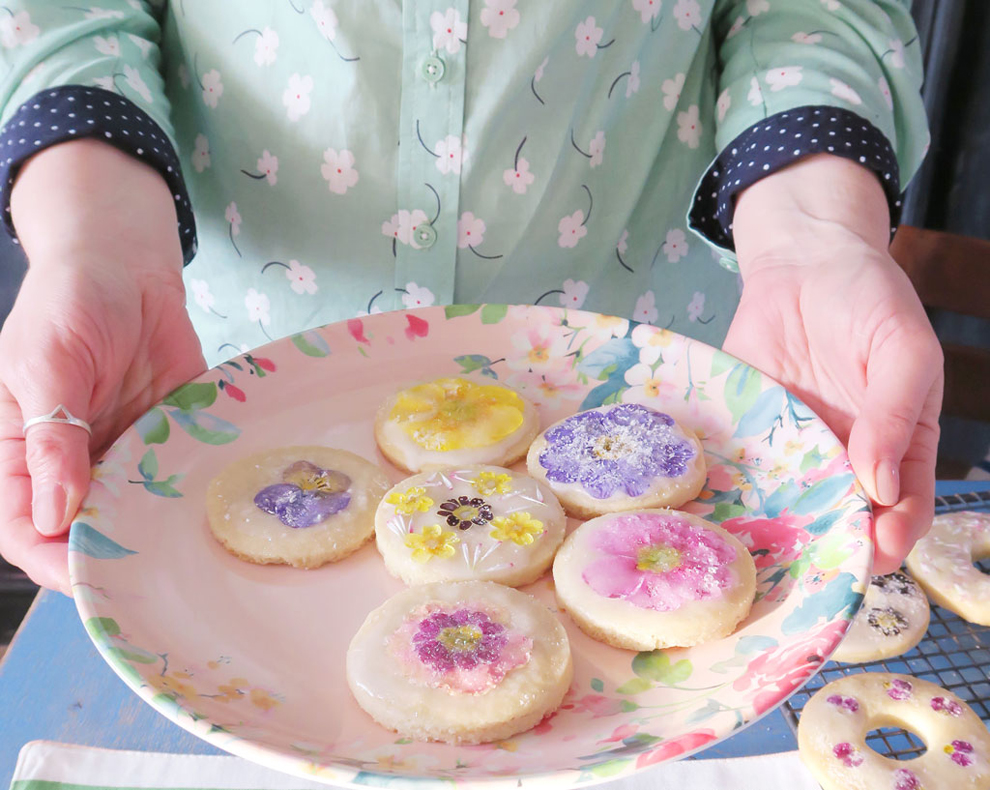 Paired with the Laura Ashley Spring Florals range from their In Bloom collection, the edible flower biscuits certainly brightened up a soggy, grey bank holiday.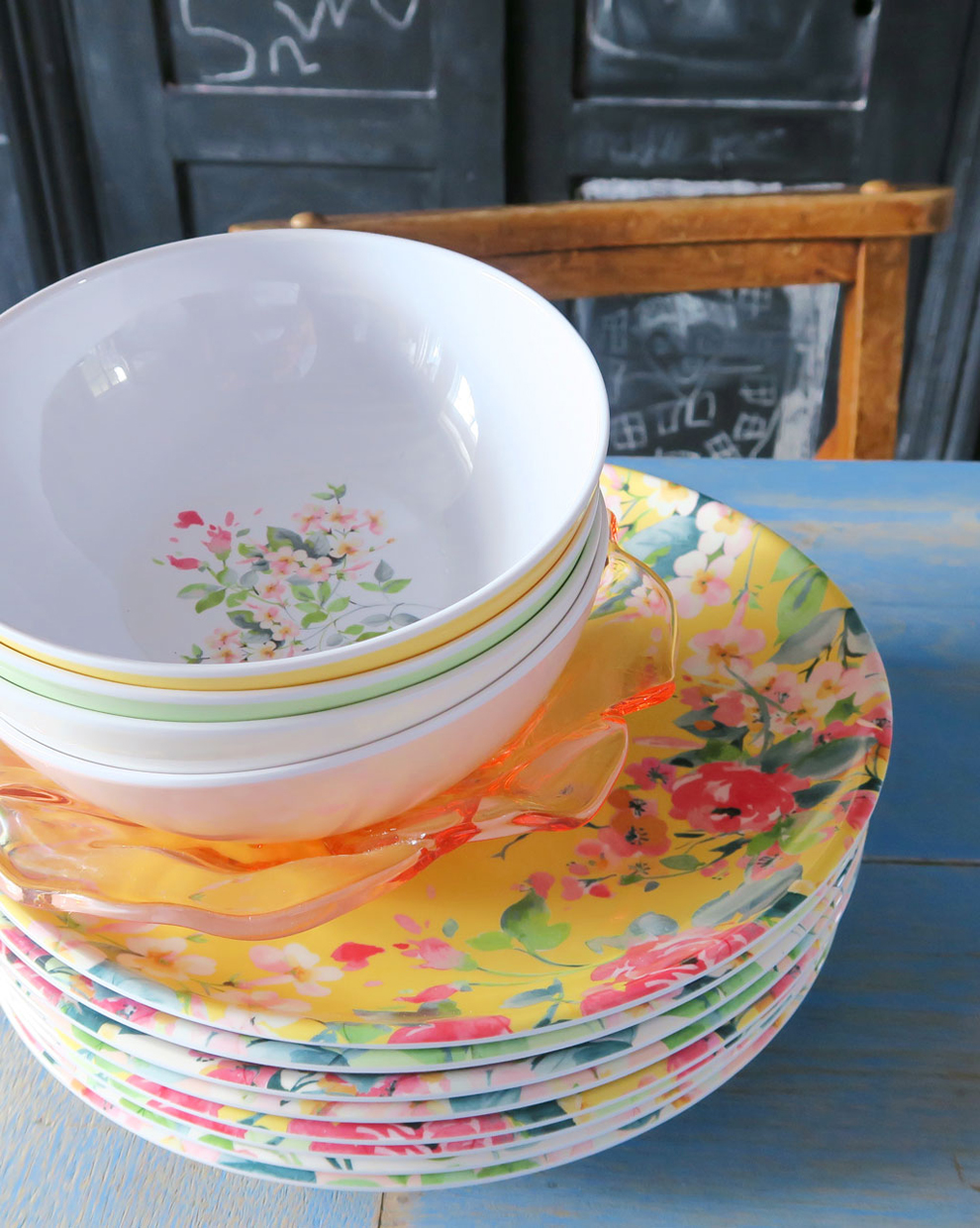 In a myriad of pastel shades, strewn with pretty blossom, the Spring Floral melamine plates and beakers are practical as well as beautiful; they're the perfect kind of tableware when you have little children!
Plus they will be brilliant for use outdoors, once the weather picks up.
The winter may have long outstayed it's welcome this year but by donning my favourite floral shirt and cooking up a storm in kitchen; the combination of colourful kitchenware and fresh edible flowers certainly put a spring in my step over the Easter break.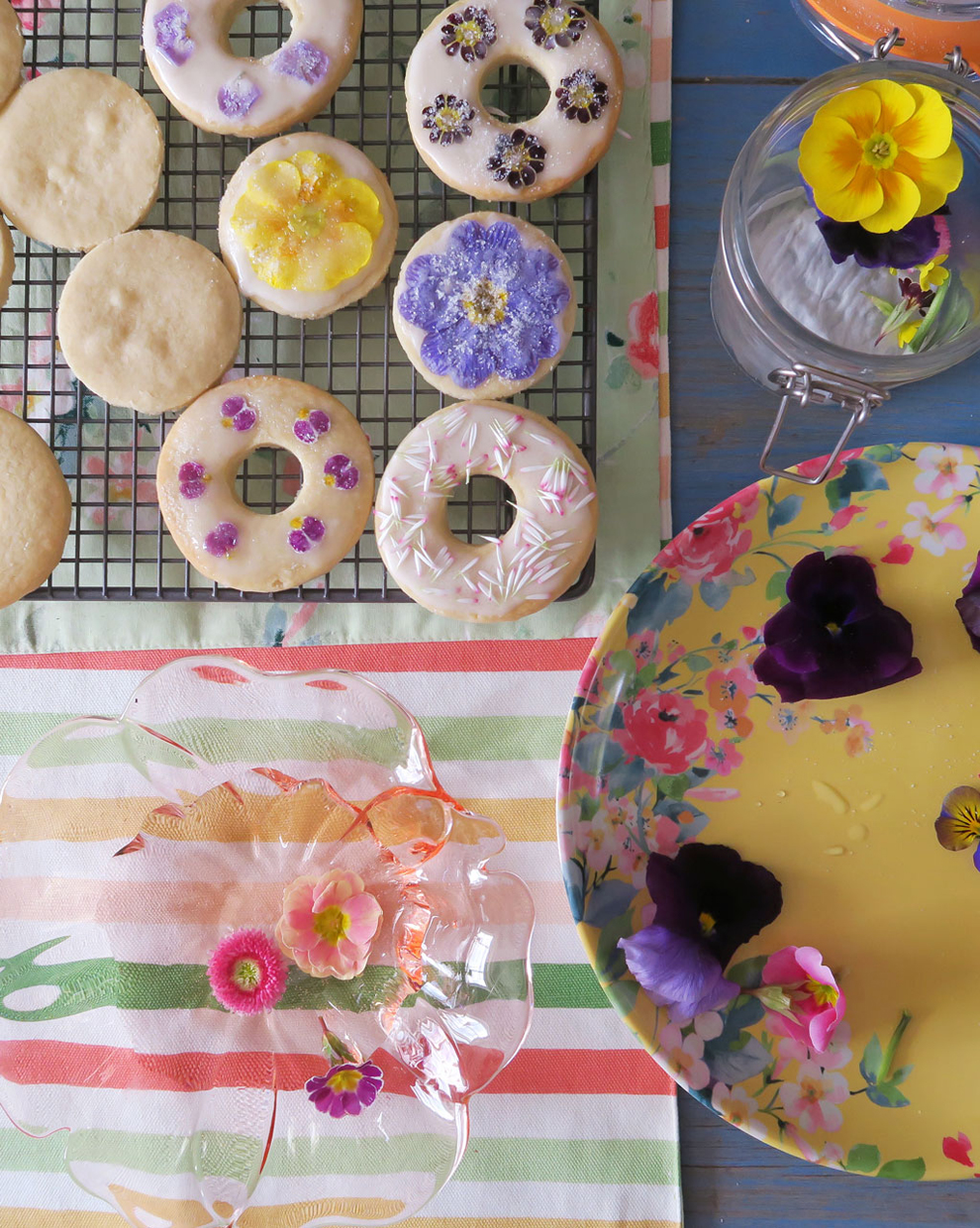 I must just give a little word of thanks to lovely Zöe from Delicately Edible, for providing a little bit of early spring colour — against all the odds.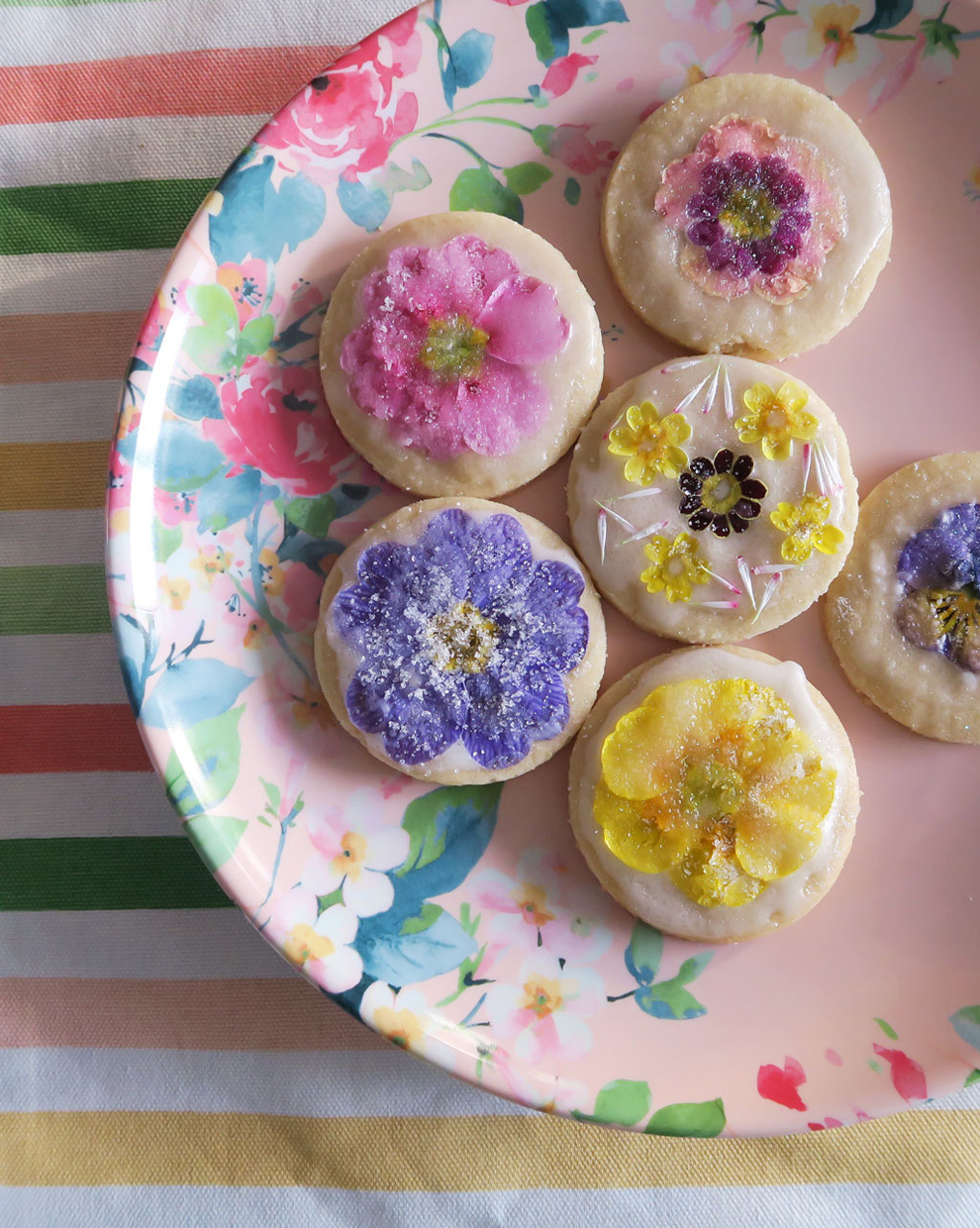 It just goes to show that, even though the weather hasn't been too kind over the last few months, there are still lots of other ways to fill our world with flowers.
We'll definitely be giving this shortbread recipe a go! Are you planning any spring baking? Let us know below or on Twitter @LauraAshleyUK