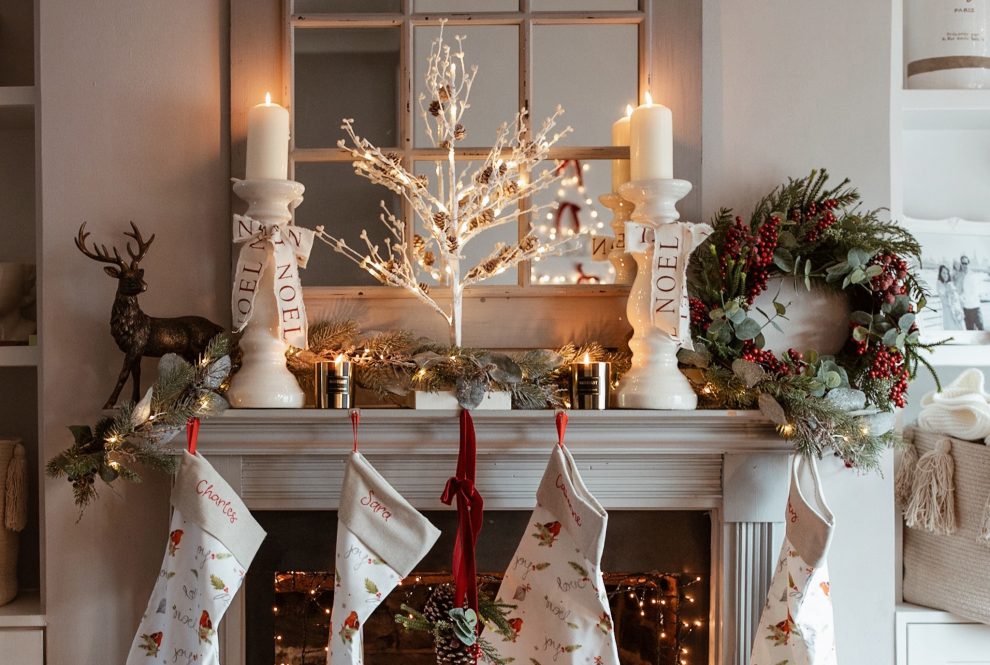 Learn how to decorate your home this year using a traditional yuletide colour palette. read more
With the 1st of December just around the corner, the Christmas decorating season is close at hand! Now is the perfect time to start planning your Christmas colour scheme and start assembling the decorative pieces you'll be using to adorn your home this Christmas.
Last year Sara of Sara and Catherine's Tales wowed us with her stunning gold-themed Christmas styling and this year she has done it again, opting for a more traditional colour scheme of red, green and gold.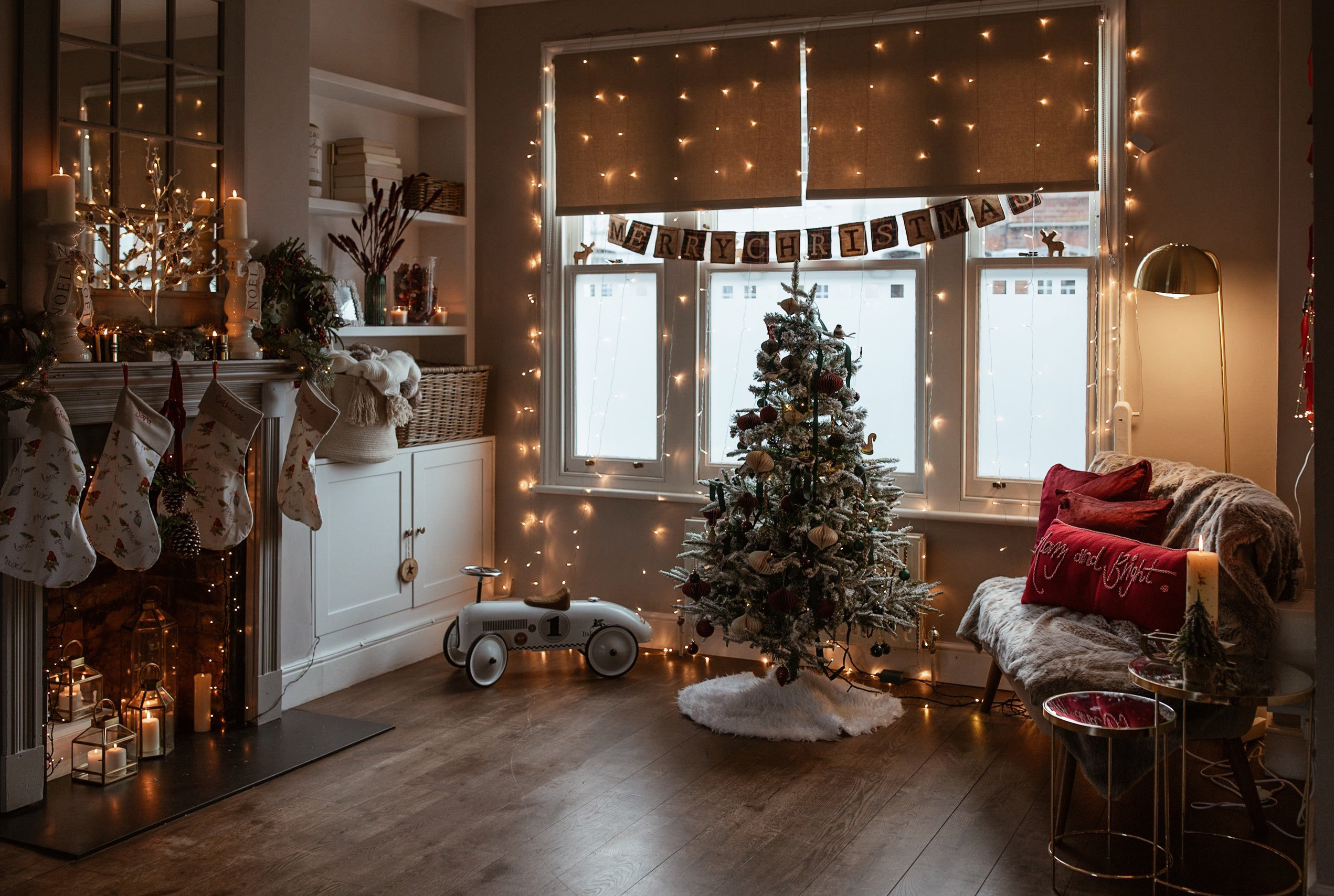 As soon as Christmas 2018 was over I decided that for 2019 my colour of choice would be red: the quintessential Christmas shade. In the end, a traditional decor is what suits me best and during this year I realised that I should stop following trends and stay true to my nature—which is indeed very traditional.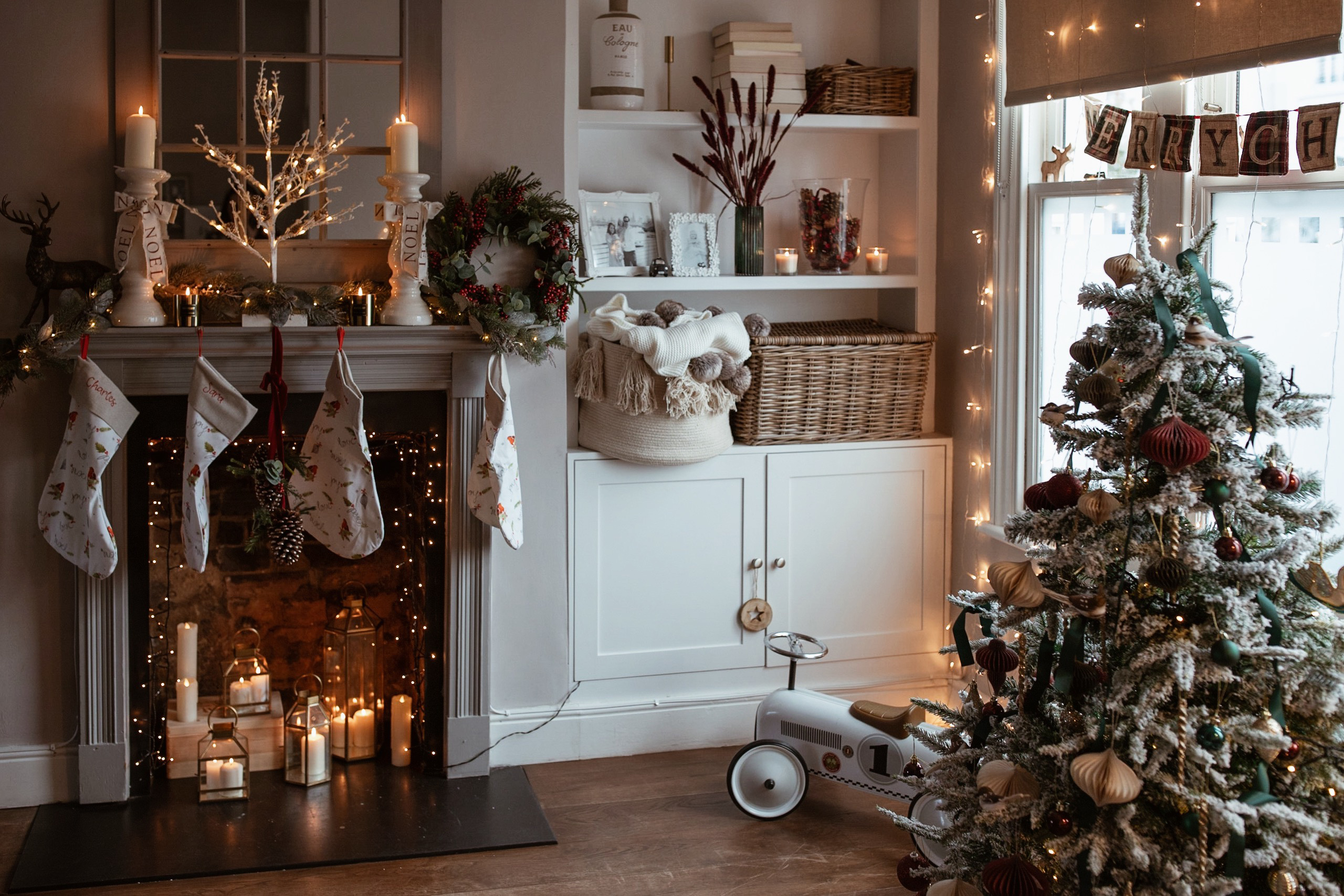 Personally, I prefer darker shades of red in my decor as I believe that they add charm and cosiness to an interior. During the darkest months of the year, I try to transform the darkness into a cosy atmosphere by using soft warm lights and velvet to add texture.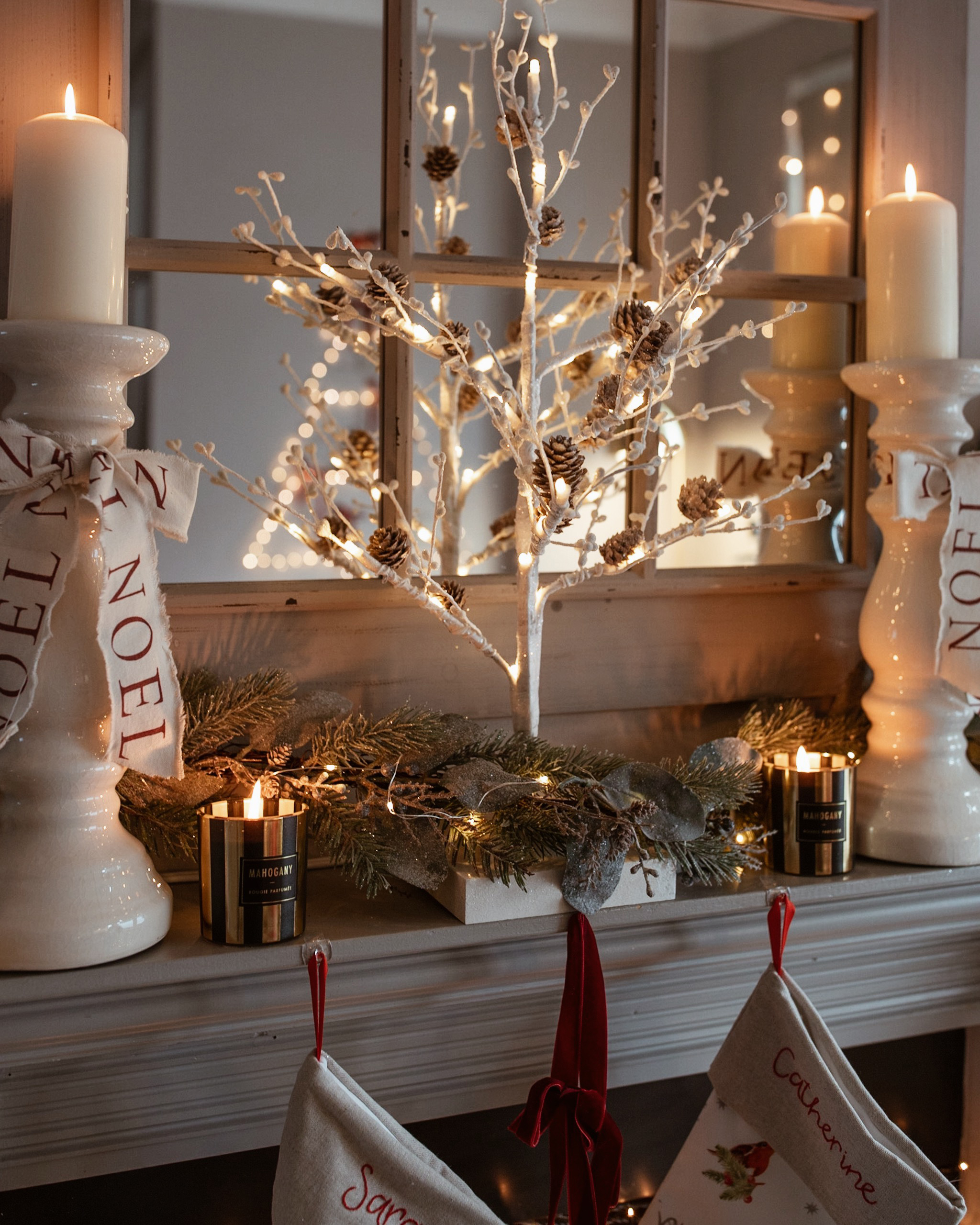 Laura Ashley helped me once again to create the cosiest living room where we can spend the best time of the year. To create that WOW factor, I picked three items with which I designed the whole room.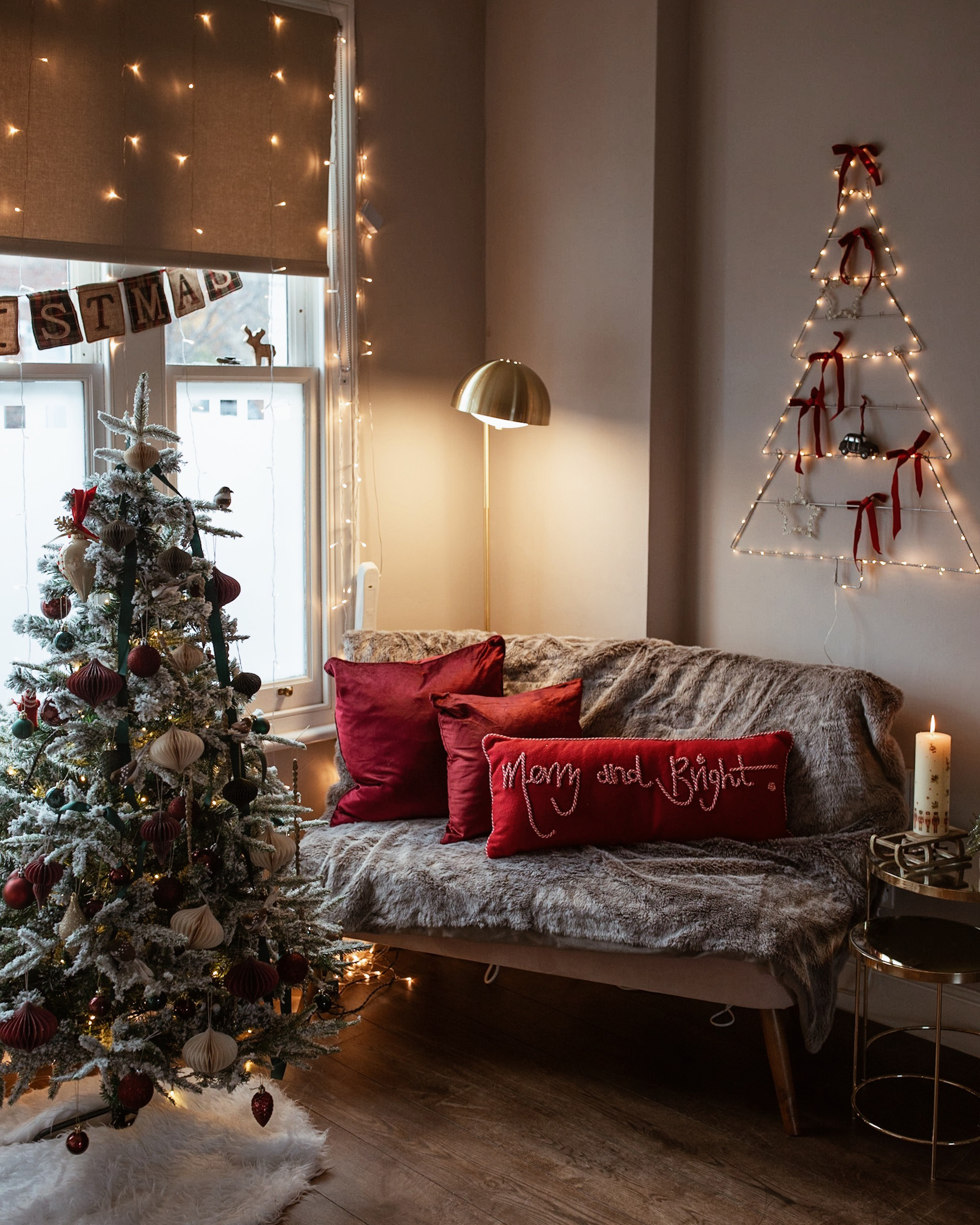 To revamp a dull, empty wall, I picked the lit led Christmas Tree which I decorated with red velvet ribbons (I just got a bobbin and made them myself), an iconic taxi and, to add some sparkle, the champagne multi star ornaments. I absolutely LOVE the result and what a difference a single item can make!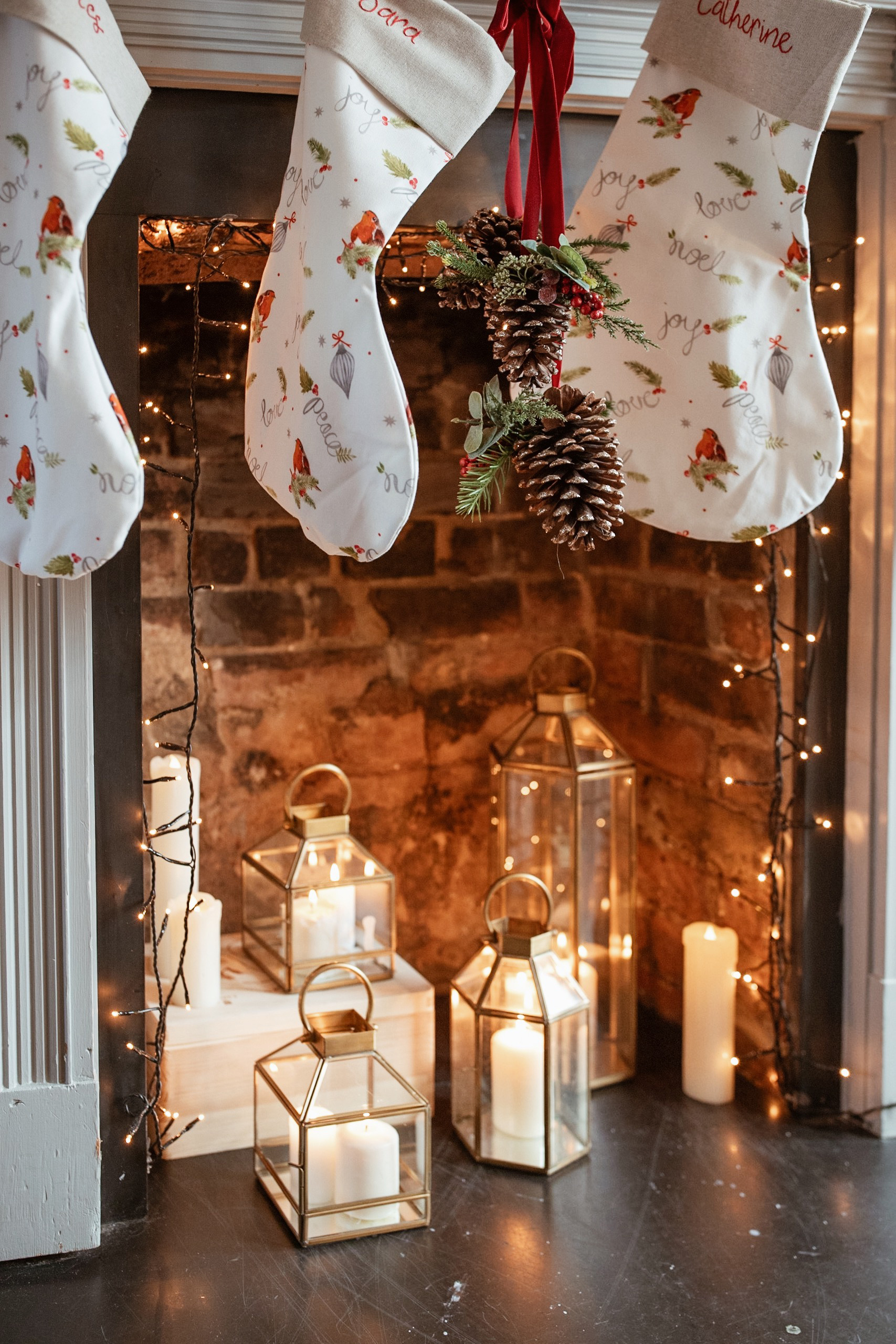 My second focal point was the fireplace base: our fireplace isn't functioning but I wanted to bring some warmth and life to it. Laura Ashley has an amazing range of Brass lanterns so I mixed & matched some of those and filled them with various sized candles. When they are all lit they perfectly recreate the warmth of a fireplace without the hassle of a real one: a win win situation really!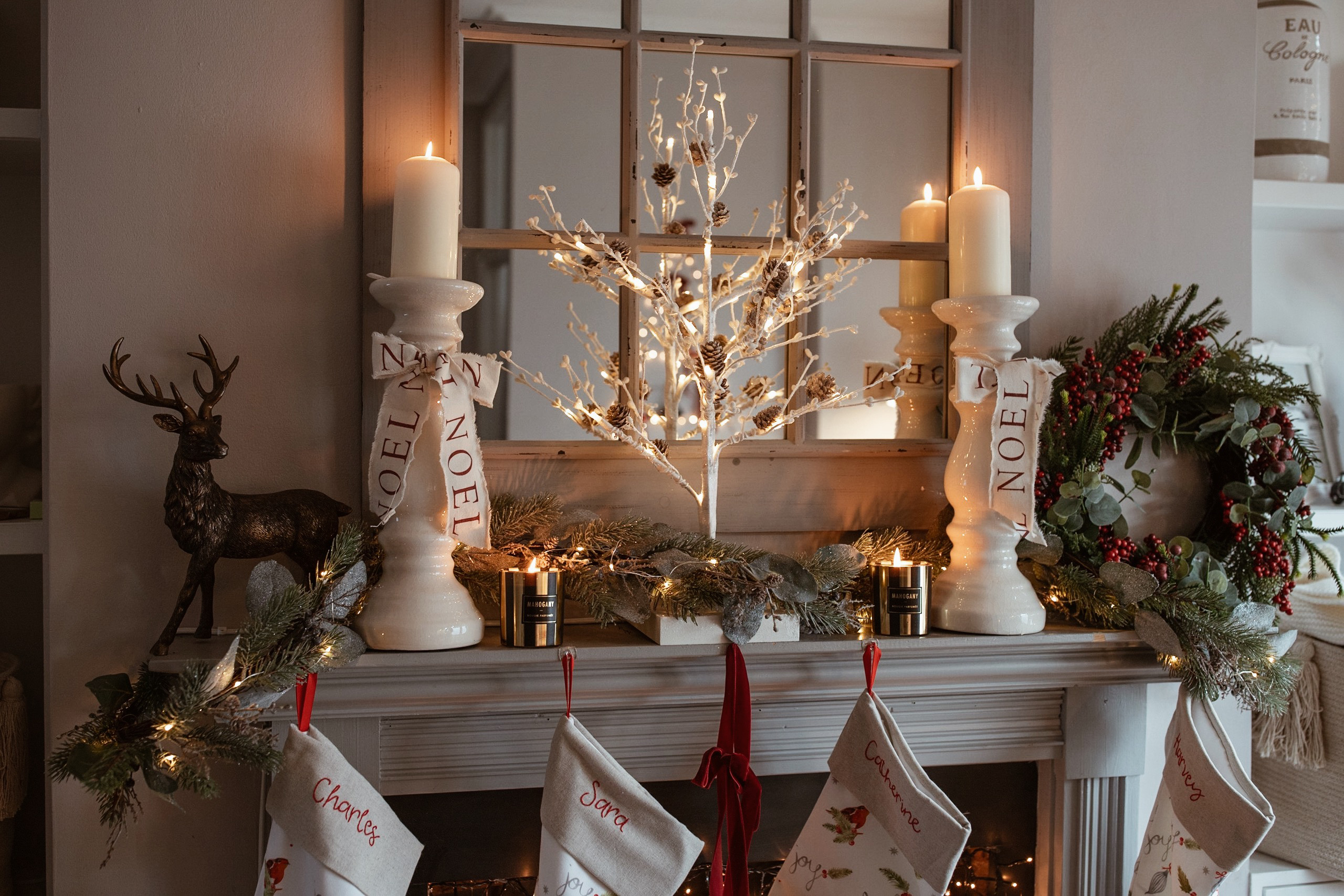 The third focal point was the pussy willow white lit tree which I placed in the middle of the mantel: it is oh so adorable and I think it's perfect for the winter as well so it's going to "live" there for a while.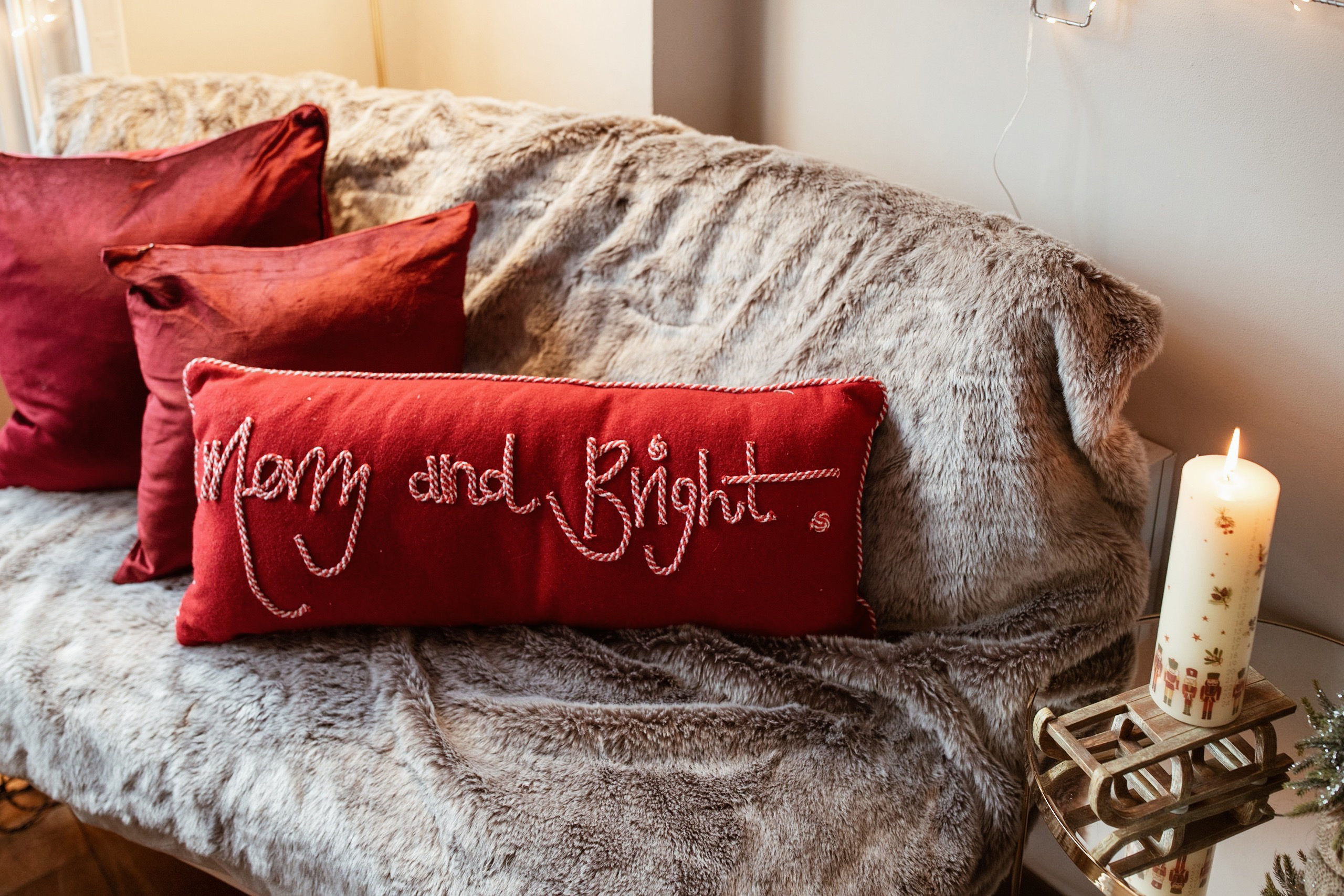 My two seater sofa was also dressed for Christmas with some lovely Nigella cushions to which I added the Merry and Bright rectangular pillow. It is now a proper snuggle corner which is so loved by the kids that it has been declared their territory.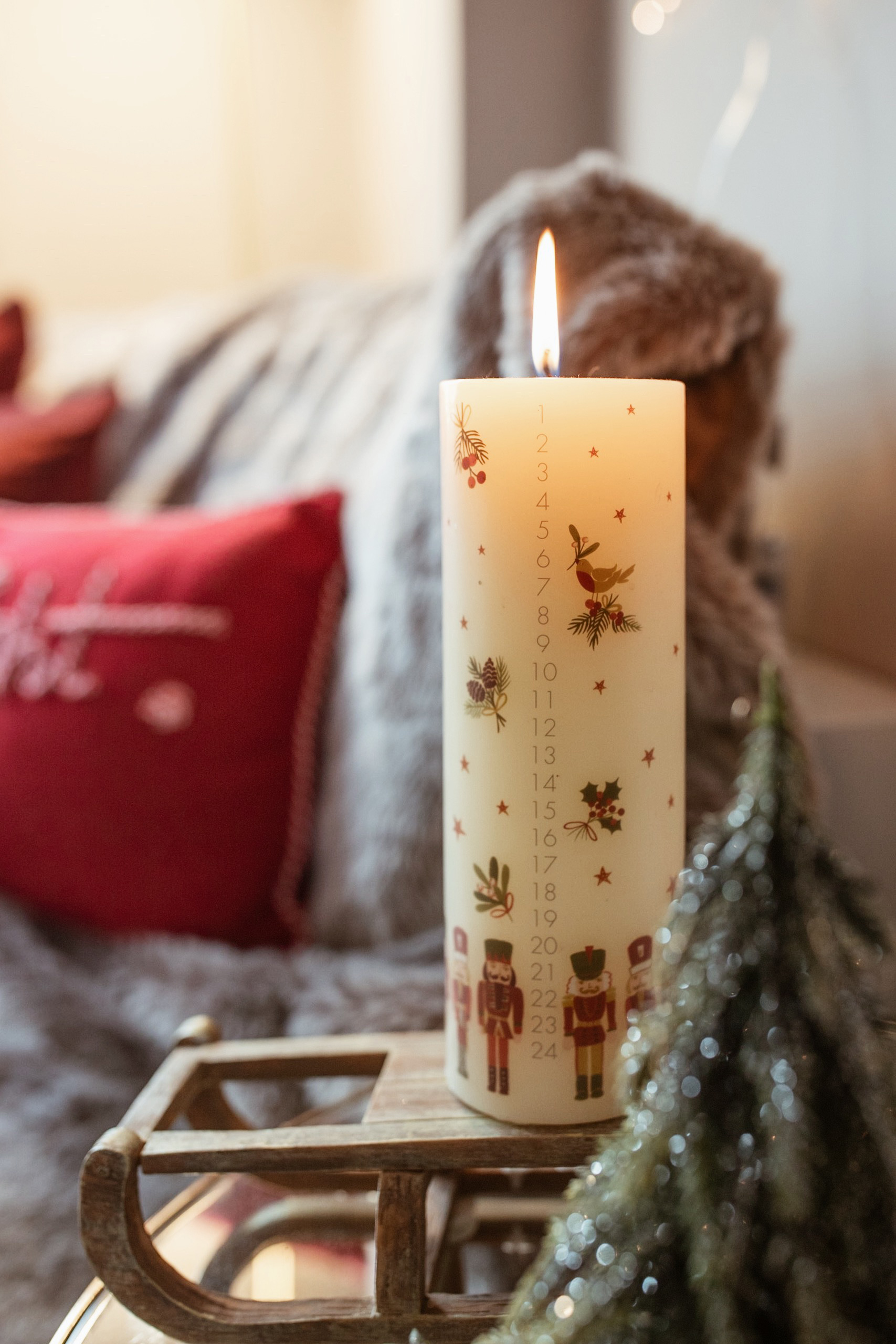 To finish my decor I repurposed many items from the past years, while trying to stick to my palette of colours: green, burgundy and a touch of gold. The tree is temporary as we want to get a real tree very soon but, as we like to start decorating just after Halloween, we set up this one for the time being.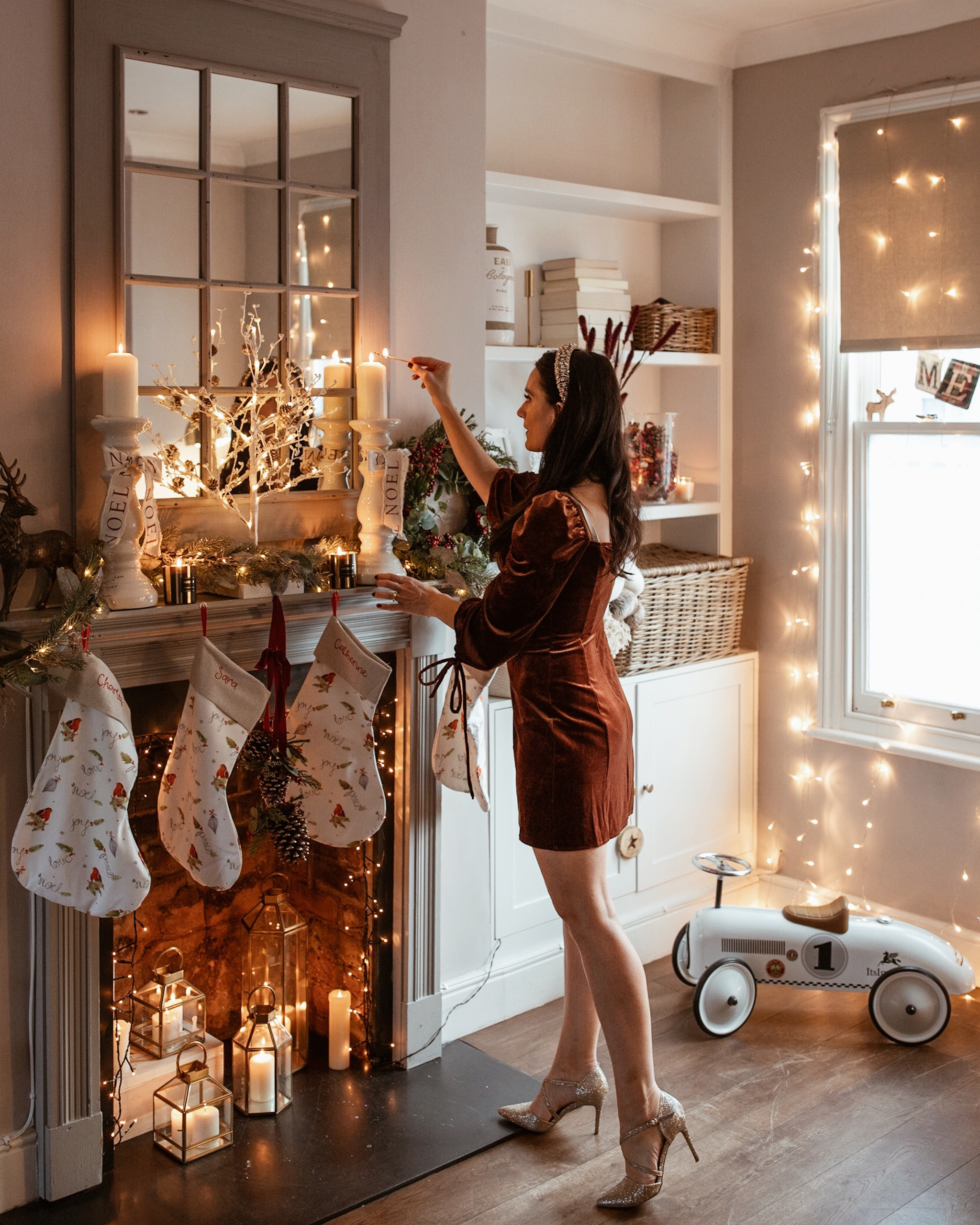 I'm so happy with how my living room has turned out: it is now my favourite part of the house and we are spending a lot of time in it. Which theme have you picked this year?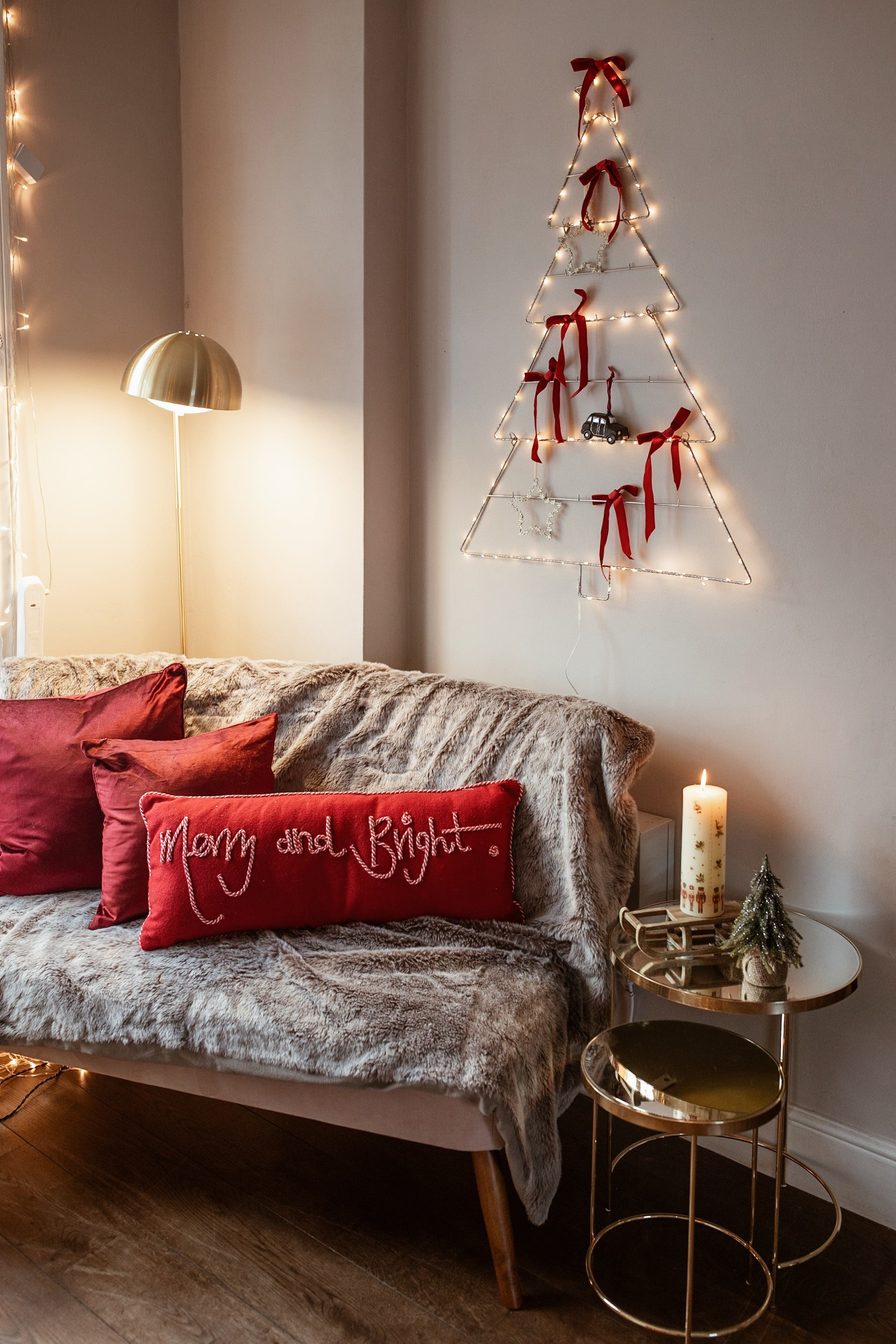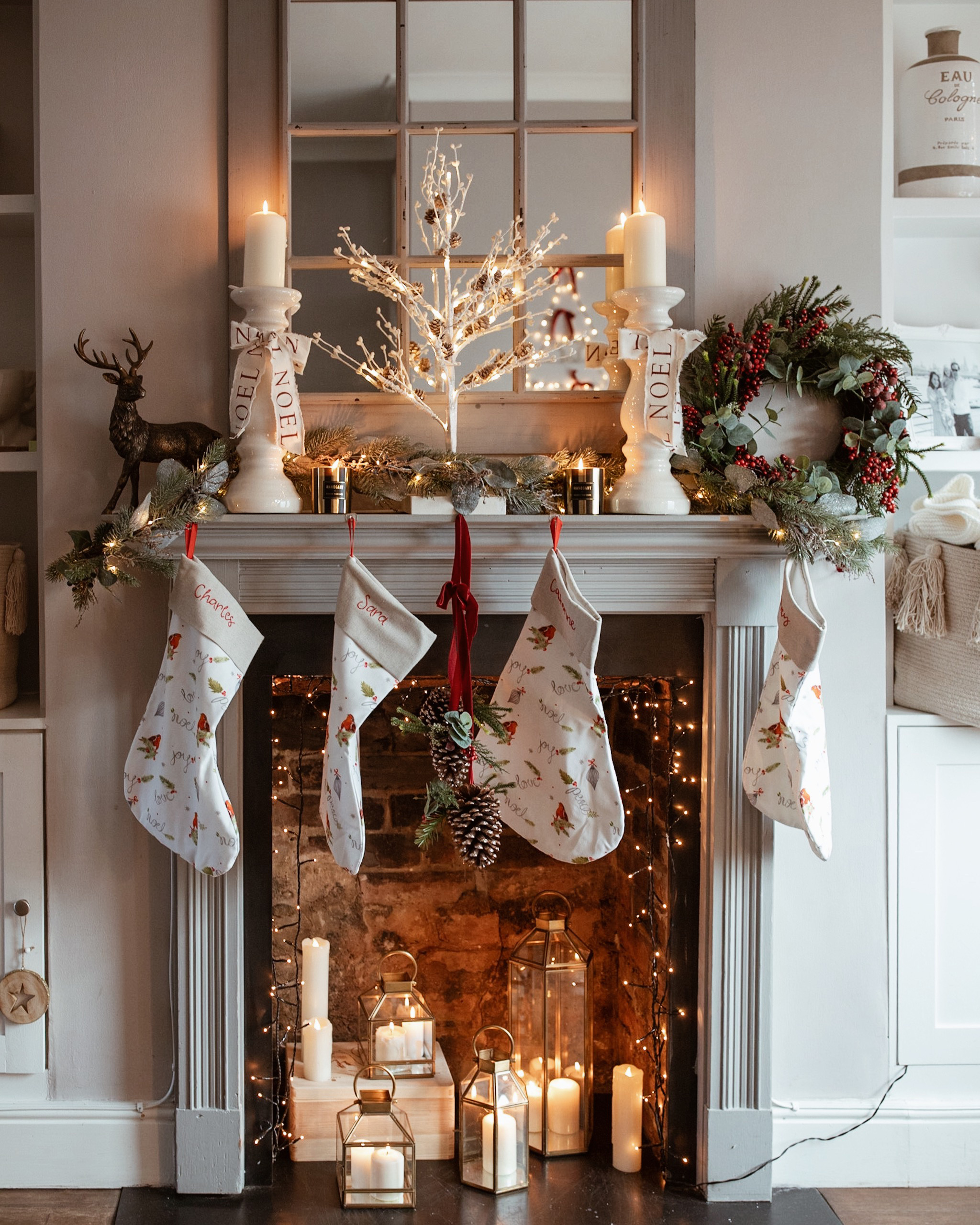 This post was made in collaboration with Sara of Sara and Catherine's Tales using our Laura Ashley Christmas Collection.
Do you like the traditional Christmas decorating in this post? Let us know in the comments below.