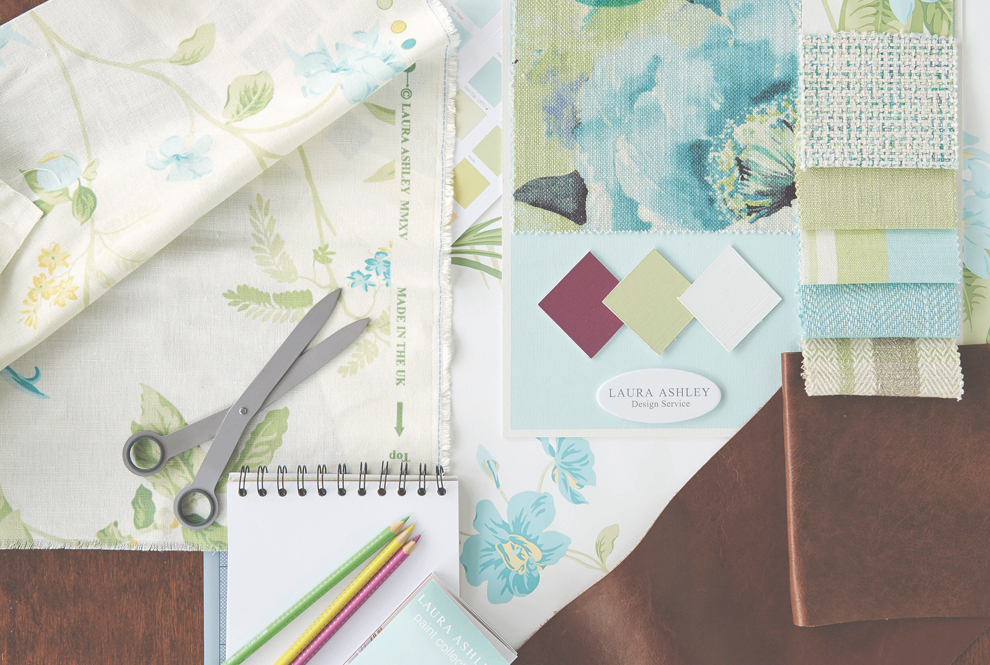 Join us as we discover the daily happenings of Sarah, our interior designer at the Laura Ashley Design Service... read more
Showcasing her flair for interiors, we delve into the daily happenings of Sarah our wonderful interior designer. Joining our team of expert designers at our exclusive Laura Ashley Design Service, Sarah provides home consultations for any design project, interpreting your ideas and vision to create an inspirational and distinctive look to your home!
Taking time out from her busy day, we sat down with Sarah to discuss her 9-5…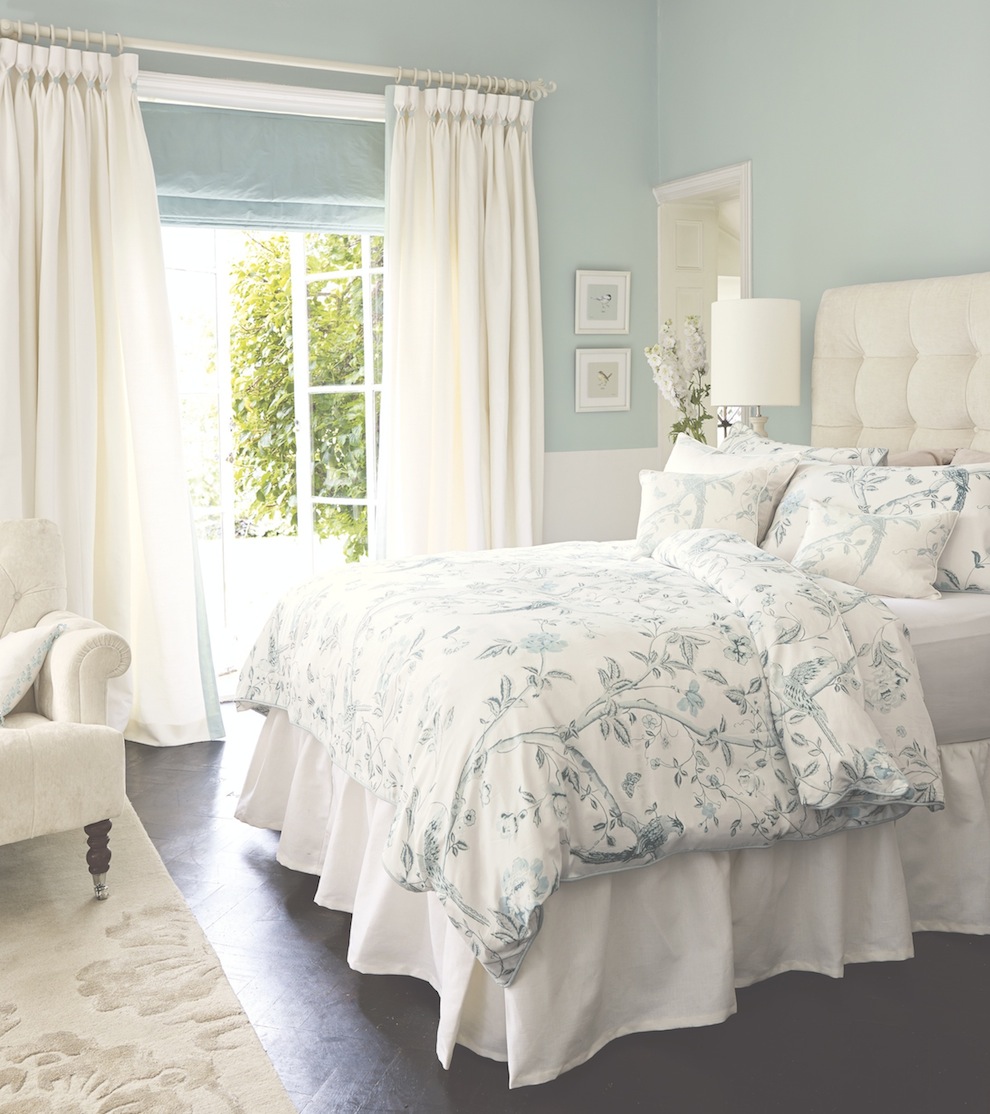 7AM:
I start my day with a mandatory cup of coffee and take a look at my schedule for the day ahead. I make sure to plan my route the night before to ensure that I promptly arrive to meet my clients.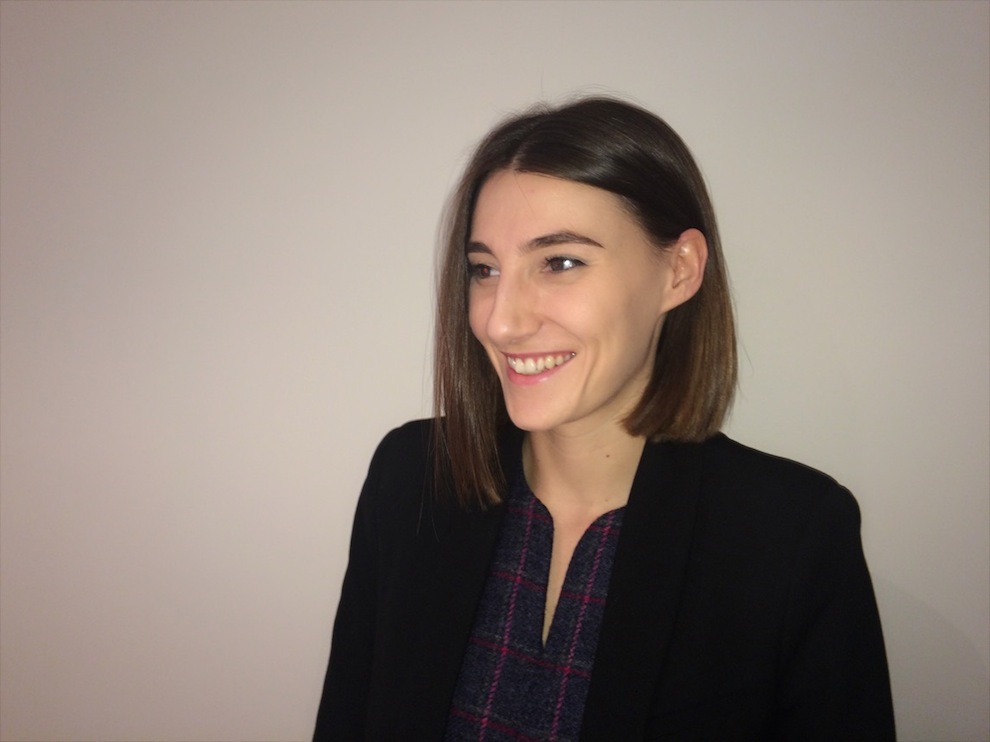 9AM: 
I travel all through Farnham, Camberley and neighboring areas to visit my clients. I work on a variety of projects, whether a full house renovation to much smaller scale projects (like revamping your bedroom) each day is different and I meet a variety of clients.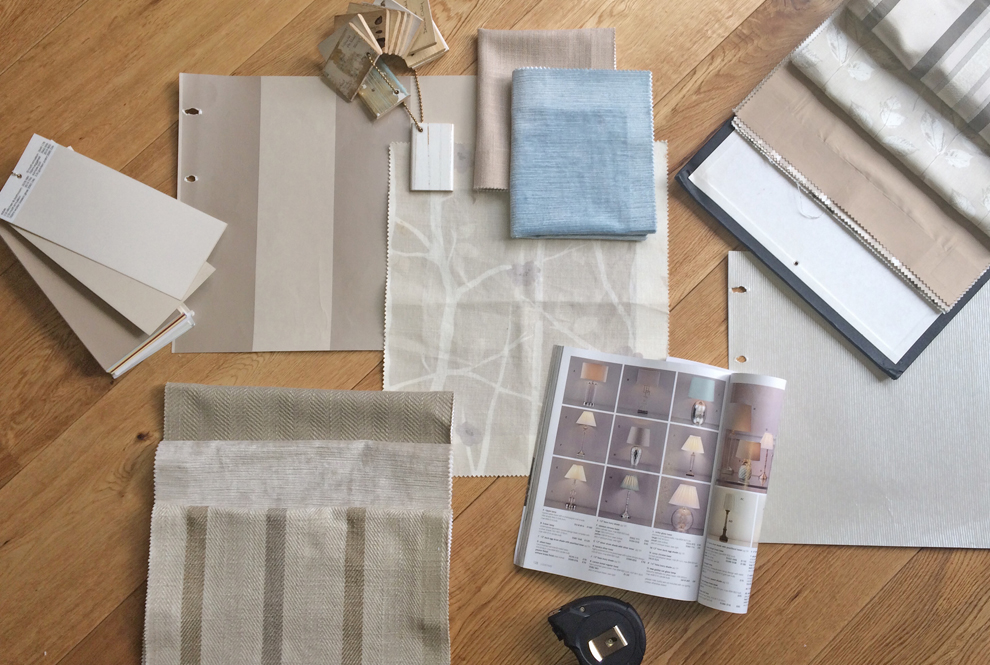 10AM:
Arriving at my first client of the day, we talk through their plans for the project. I make it a priority to really get to know my clients and take my time with them as I think this a huge reflection in any scheme, the customer needs to feel at home and comfortable with their selections.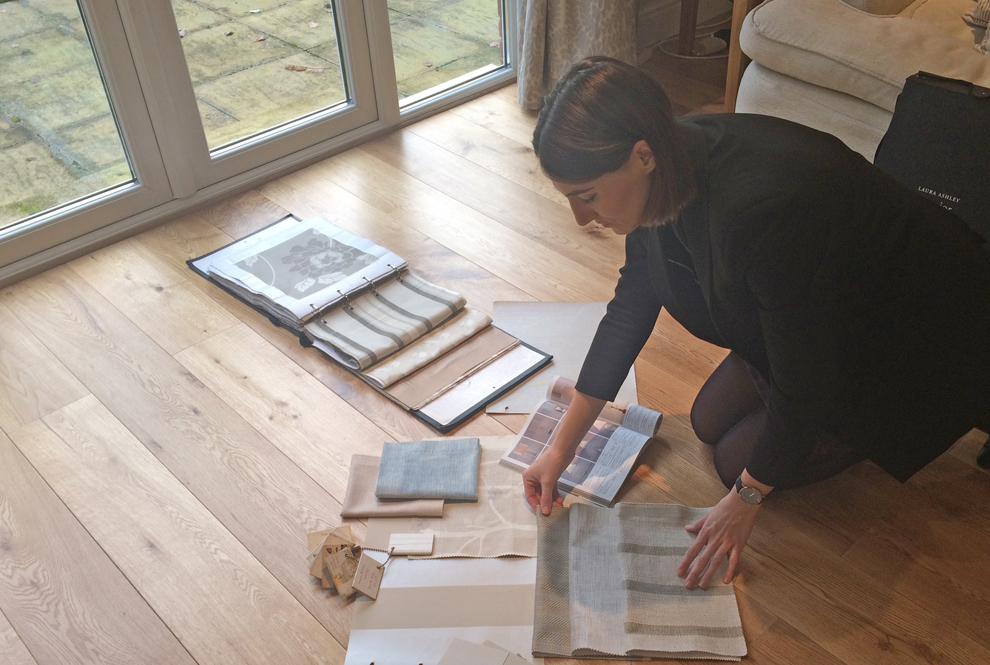 My clients really vary, many of them know exactly what they like and more importantly, what they don't like! Which makes it much easier to create a look suited to them. On the flip side, it's really exciting to be given free reign over a project, that way I can get stuck in and be creative, which is really fun.
After an initial discussion, I will bring all the fabric swatches, paints and wallpapers for the client to choose from and talk through what I think would work well; we then make any adjustments the client may have. My fail safe tip is to start with the curtain fabric, everything else will then fall into place!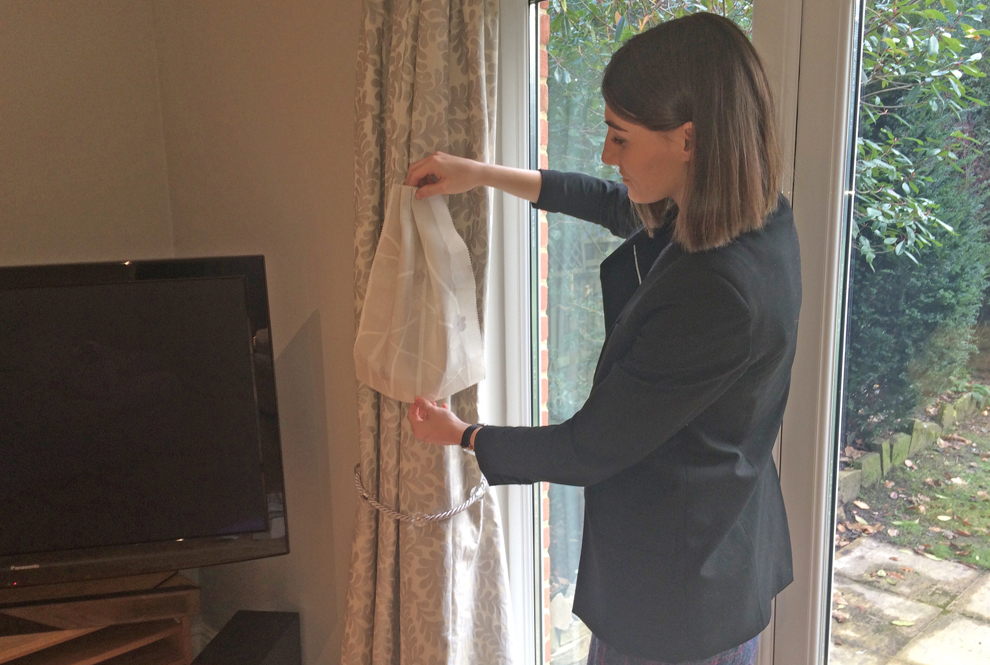 I then take all the required measurements, making notes on how everything will fit. Finalising some last minute adjustments, it's really important for me to sit down with the client and talk through what each part of the scheme brings to the look, taking on their feedback.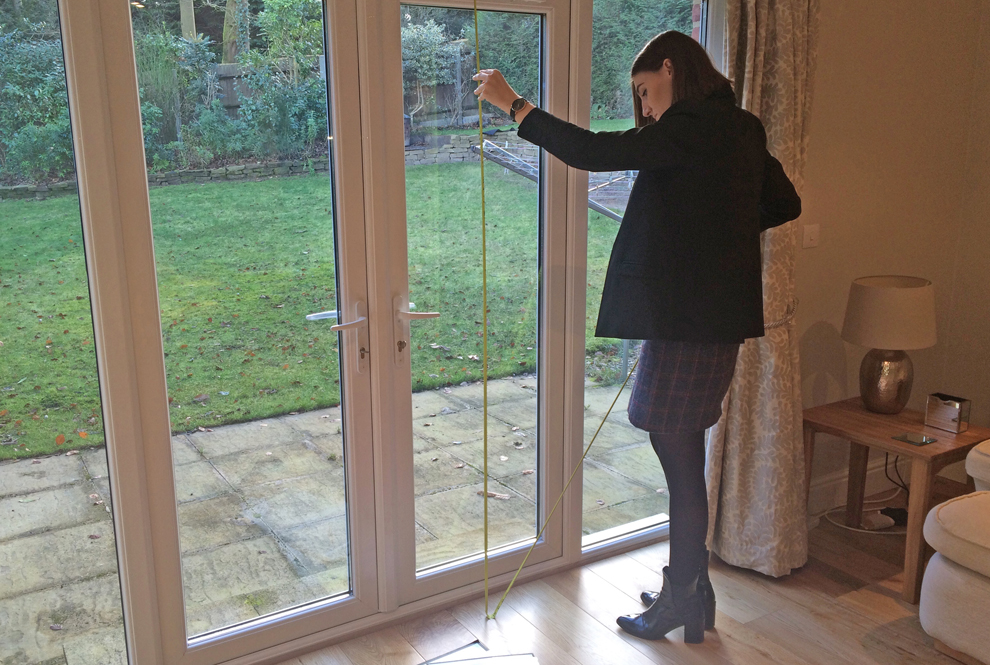 2.15PM:
After a quick bite to eat back at the office, I will work on a room layout for the client creating a scheme that is tailored to their individual taste and lifestyle. This includes anything from curtains to upholstery, wallpaper to lighting, and even right down to the photo frames. A truly bespoke finish!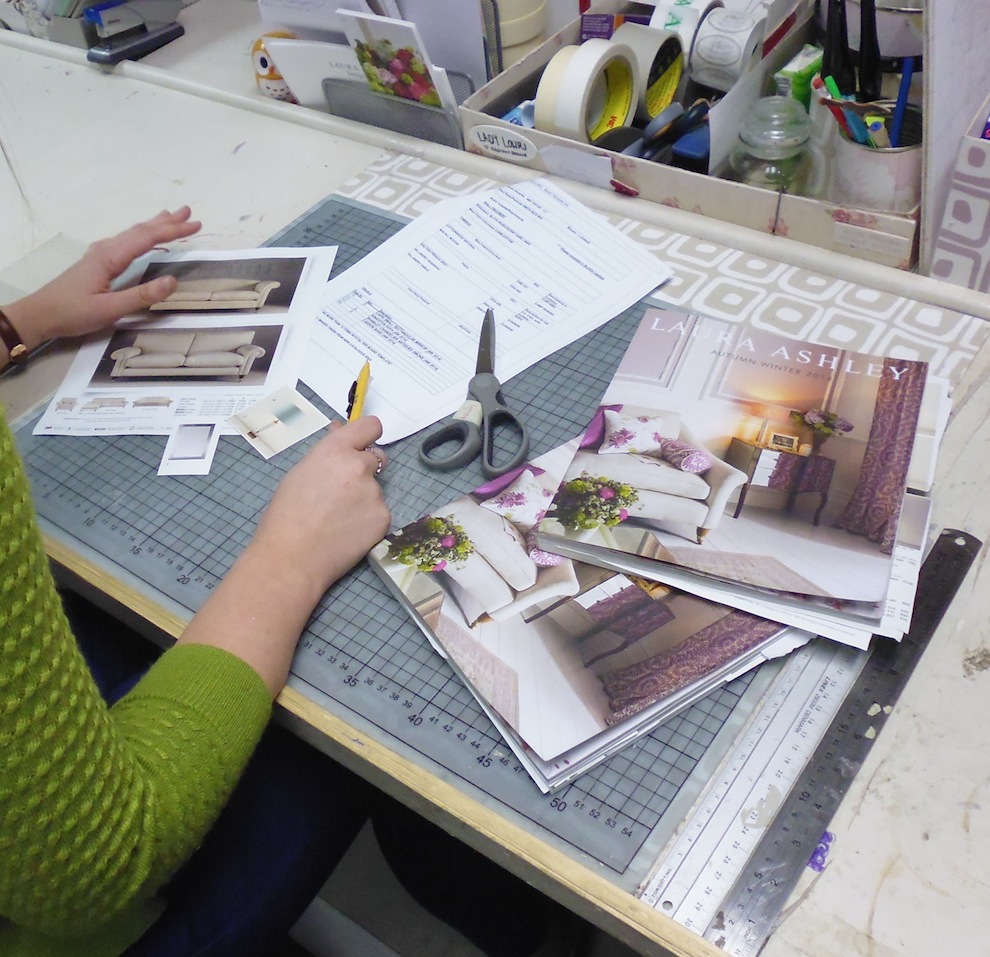 Next I will finalise an estimate and arrange for a mood board to be made for the client. Made by a specialist teams in our Design Centre in Wales, our inspiration mood boards give an overall impression of the tone and personality of the decor.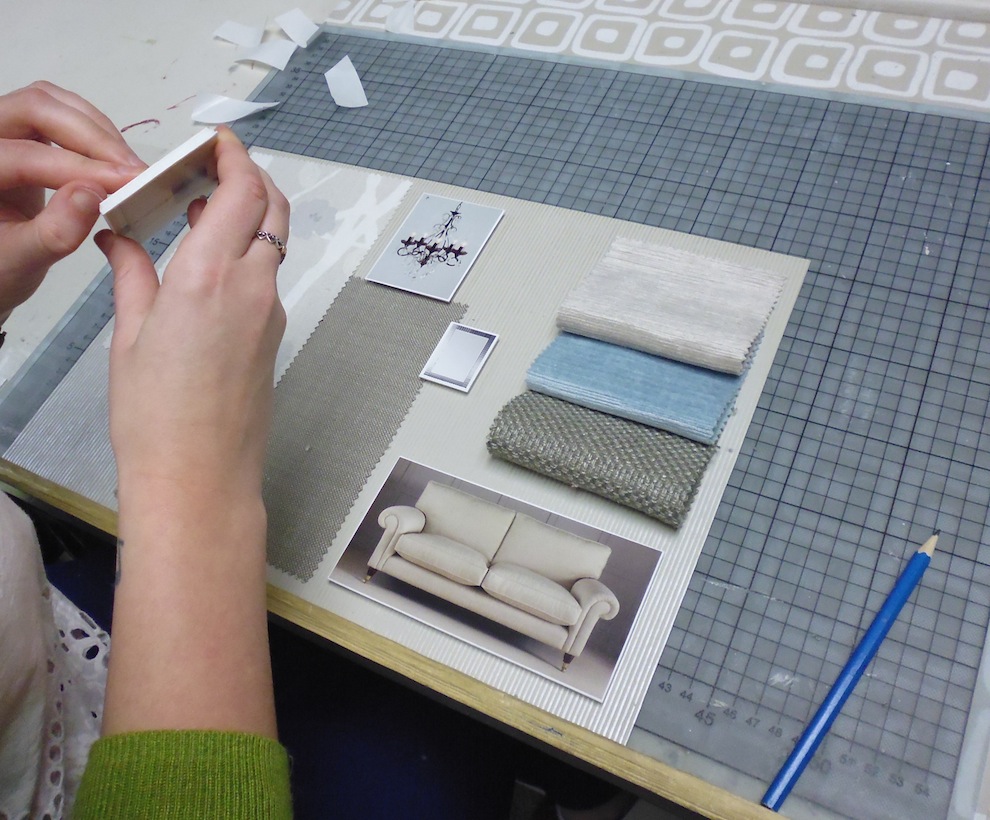 3.35PM:
Next, I meet another client in our local Laura Ashley store to choose finishing touches to bring the look together, most notably our brand new Spring/Summer range of cushions to create that homely feel. I will then place the entire order for the customer, so they can sit back and look forward to their new home!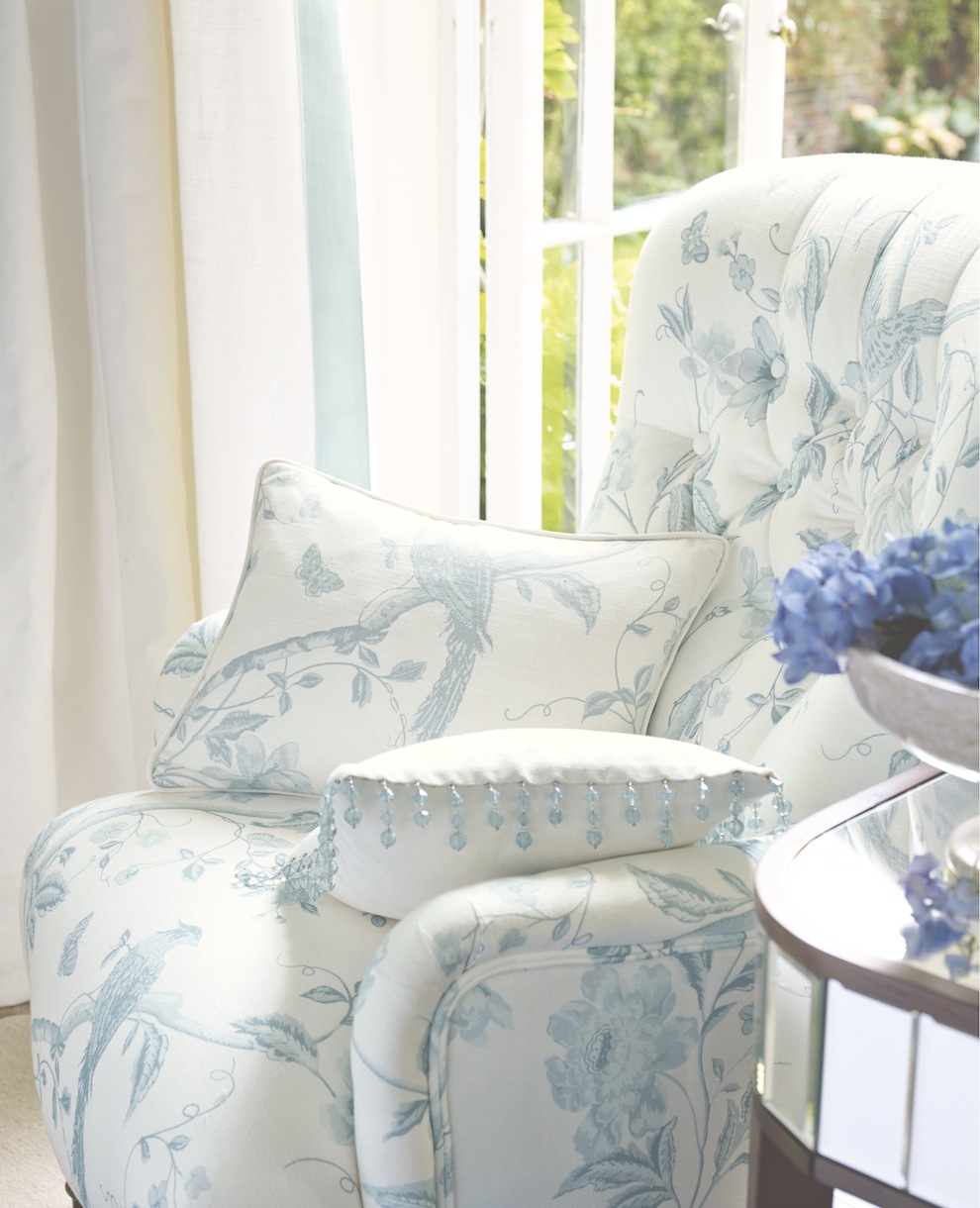 The rest of my afternoon is spent following up with other client questions or any in store queries from the three local stores that I cover.
6.00PM:
Time to unwind! I head off to the gym, then come home and prepare dinner with my boyfriend. We also have a new puppy to entertain, so my evening will be spent puppy training and reading up on the latest interior trends in my favourite home magazines.
SARAH'S TOP FIVE
Choosing her most coveted pieces, browse Sarah's SS15 home must-haves…
 Corbridge Chrome Lantern Light  / Chiddingfold Glass Lamp / Shepton Runner / Savoy Bedspread 
We hope you enjoyed this sneak peek into Sarah's day in the life, what other department would you like to take part next? Leave us a comment below!
Looking to update your home and in need of some inspiration or ideas of where and how to start, our Design Service are here to help! Whether you are redecorating your entire home or working on a smaller project, our team of experienced team of interior designers like Sarah can work with you to make the process as easy as possible. For more information on setting up your first consultation, see online here.