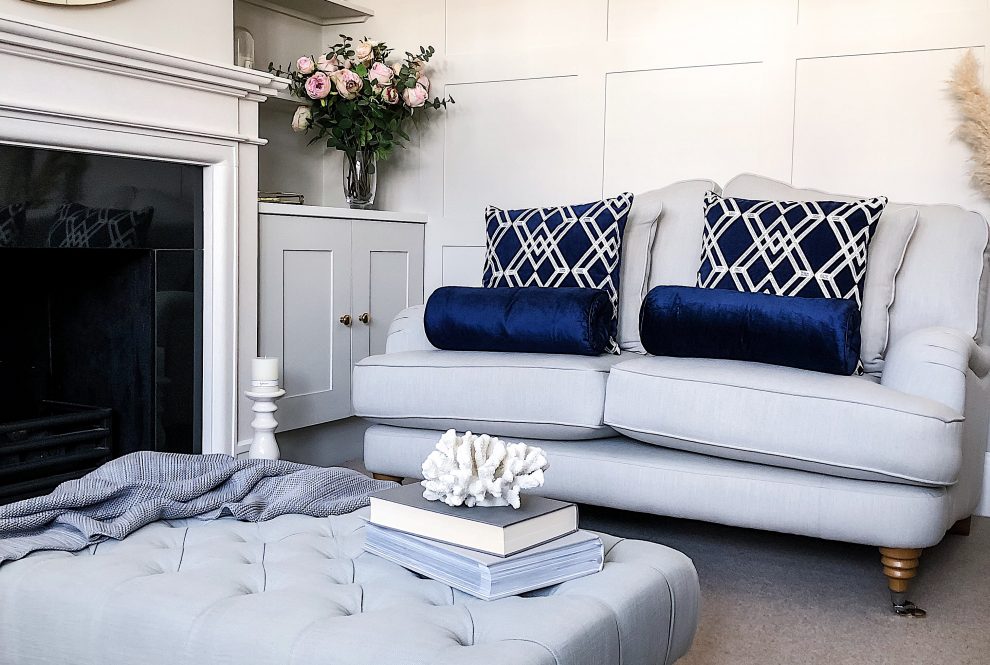 Learn how to layer cushions, throws and textures to style your sofa. read more
Nothing ties a lounge room together better than a perfectly styled sofa. To give us her tips on how to use cushions, throws and different textures to create a stunning couch set-up, we enlisted the help of interiors blogger Kerry of Stripes and Sage.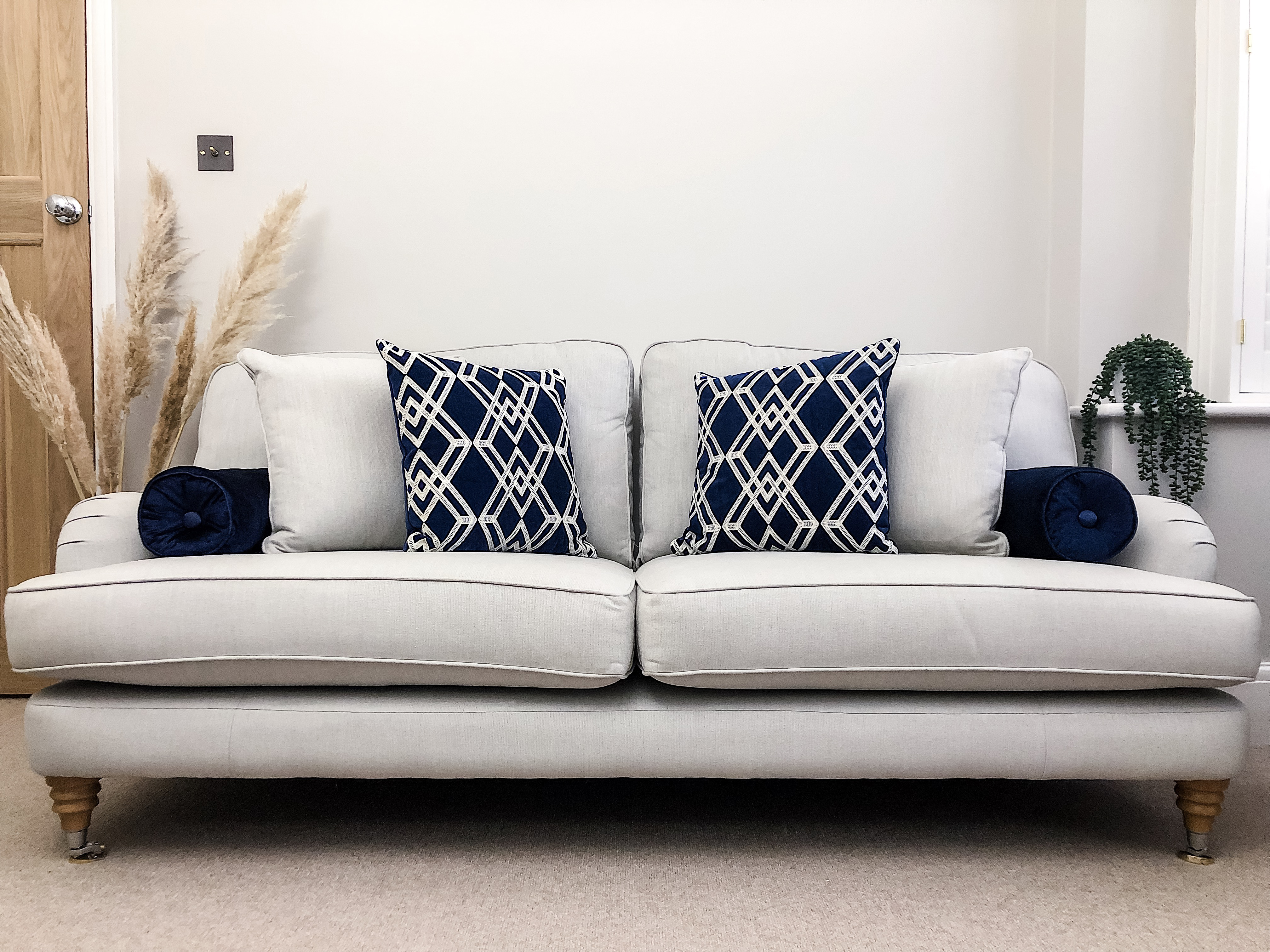 5 tips to style your sofa
When designing our main living room, it was important for us to keep it as a grown-up space that we could relax in of an evening, away from the madness of the rest of the house. We made sure to keep the staple colour tones on the walls, units, and flooring, neutral so that we could change the dynamic of the room using different accessories. I absolutely love to restyle our home as the seasons change, using different colours and textures to revamp the look and feel of a room. When Laura Ashley asked me for tips on styling your couch, I was really excited to help!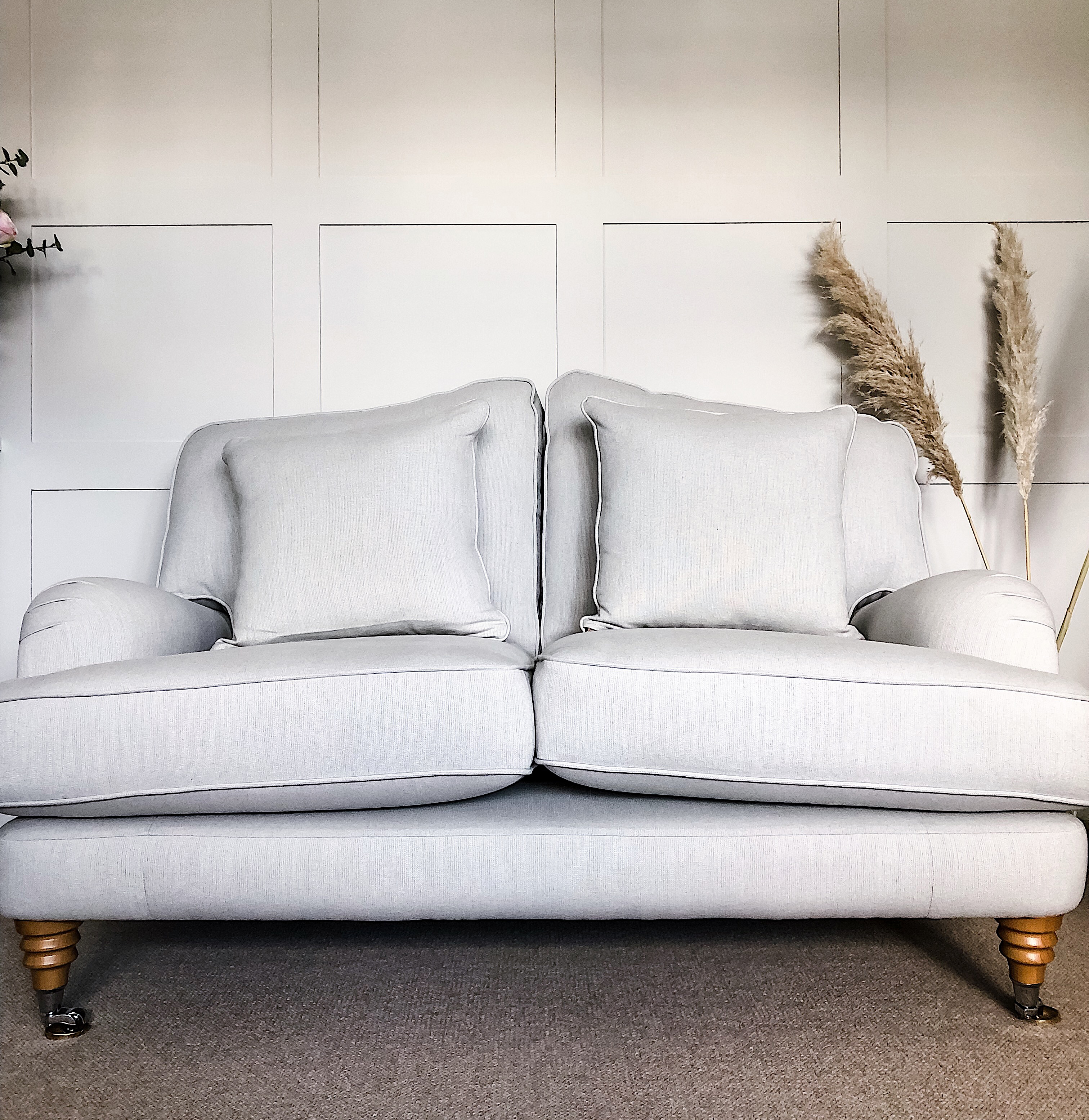 Laura Ashley have such an amazing choice of cushions and throws, it was easy to start pulling together different ideas; especially as they have already put together collections of accessories online to match any individual style. For me, there are 5 main tips to successfully styling your couch; Design, Colour, Texture, Layering, Interest.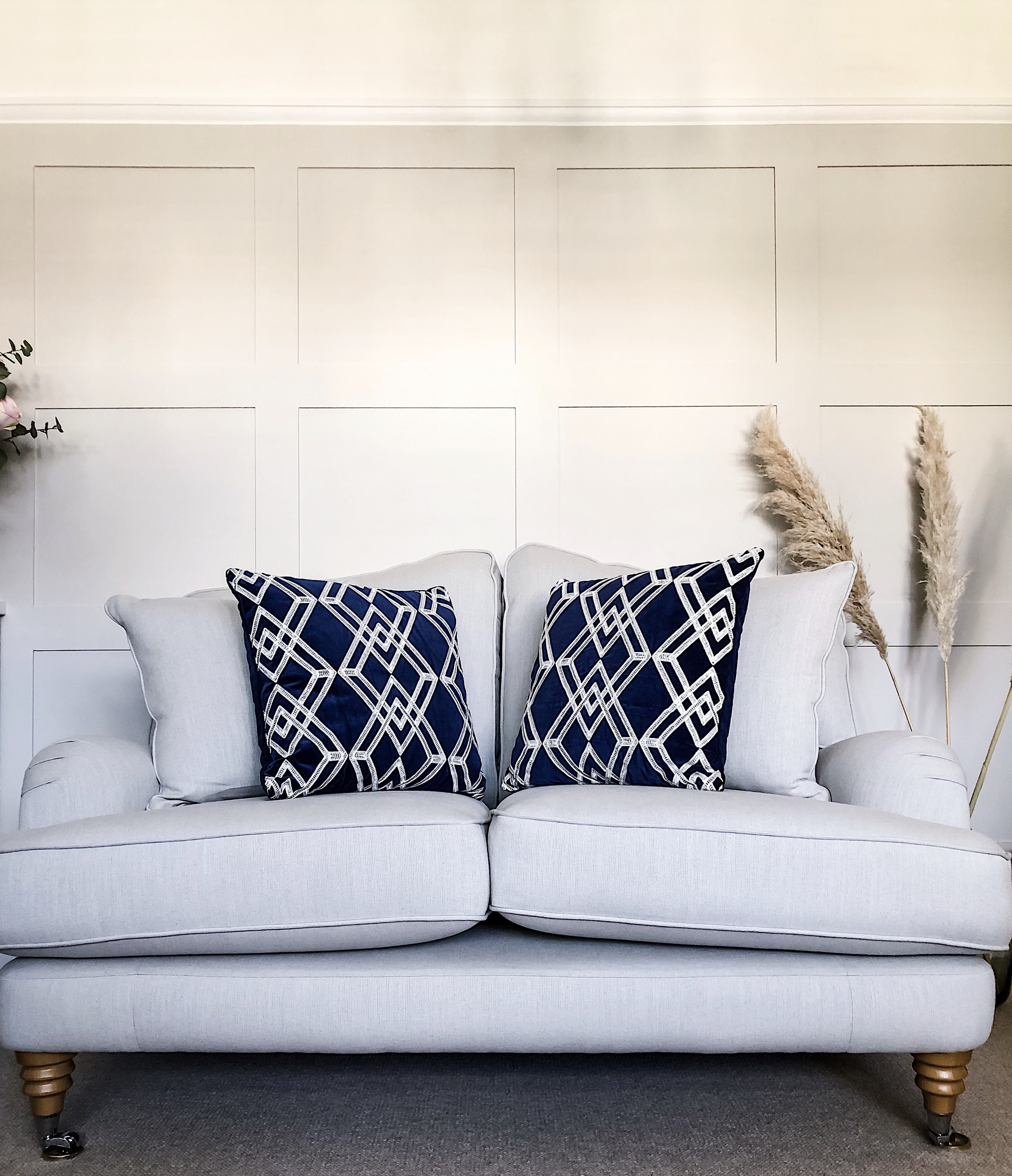 1. Design
It is really important to work with the space you already have, taking into account the style of sofa, as well as the surrounding walls and units. I decided to go for an Art Deco design as I loved the idea of having a contrast between the traditional panelling we have behind our Lynden sofas, and the accessories. I juxtaposed these two styles by introducing traditional velvet bolster cushions, alongside the more modern embroidered cushions – who says you can't mix styles?!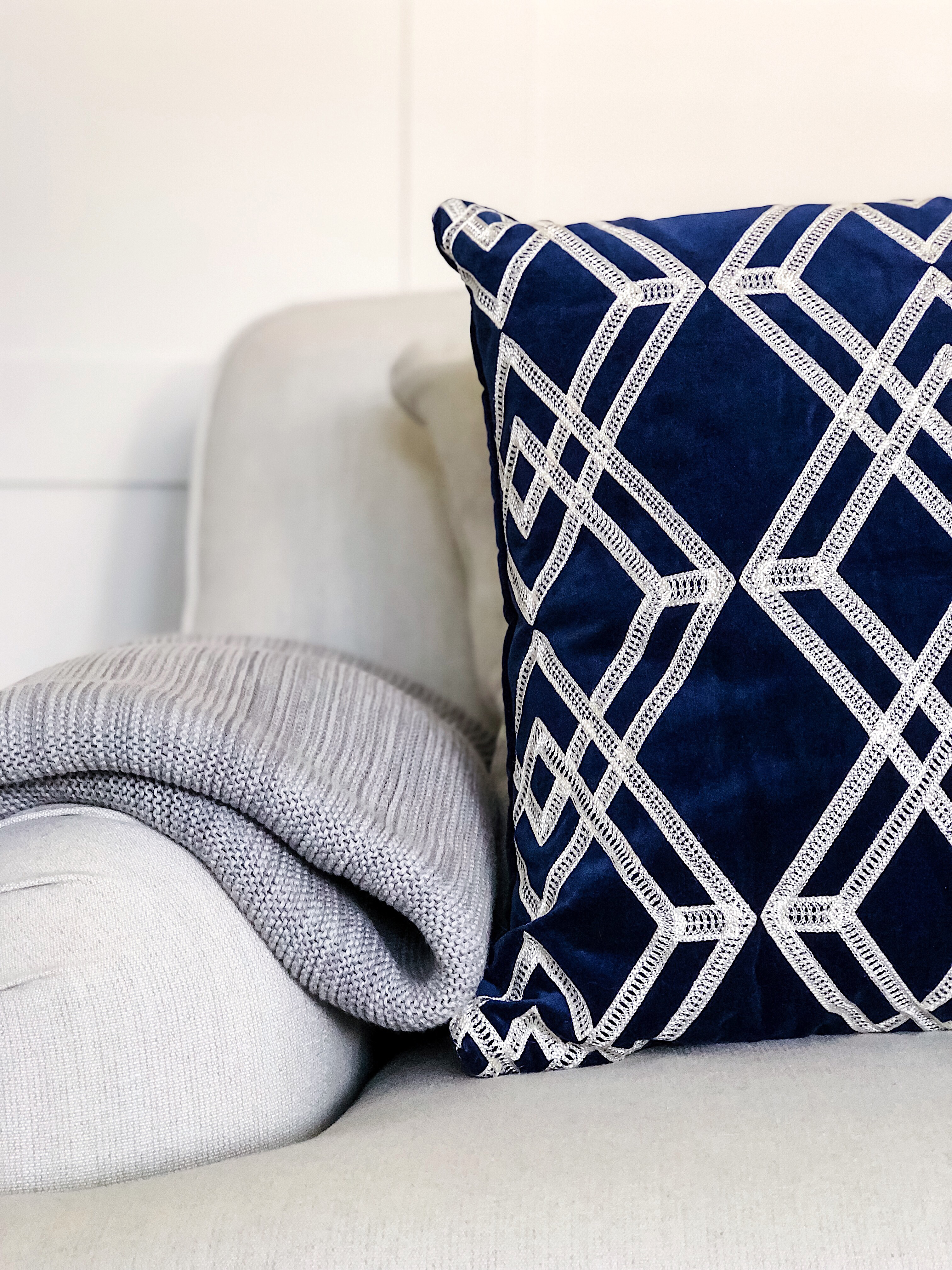 2. Colour
Colour doesn't always have to mean bright and bold! I wanted to keep this room sultry and grown up as we head into Autumn, so decided to go for this deep midnight navy blue, which works perfectly against the pale grey and neutral tones. The main patterned cushion combines both the new navy colour palette, as well as linking back to the neutral tones of the sofa and walls. The distinction between the two creates a real statement look.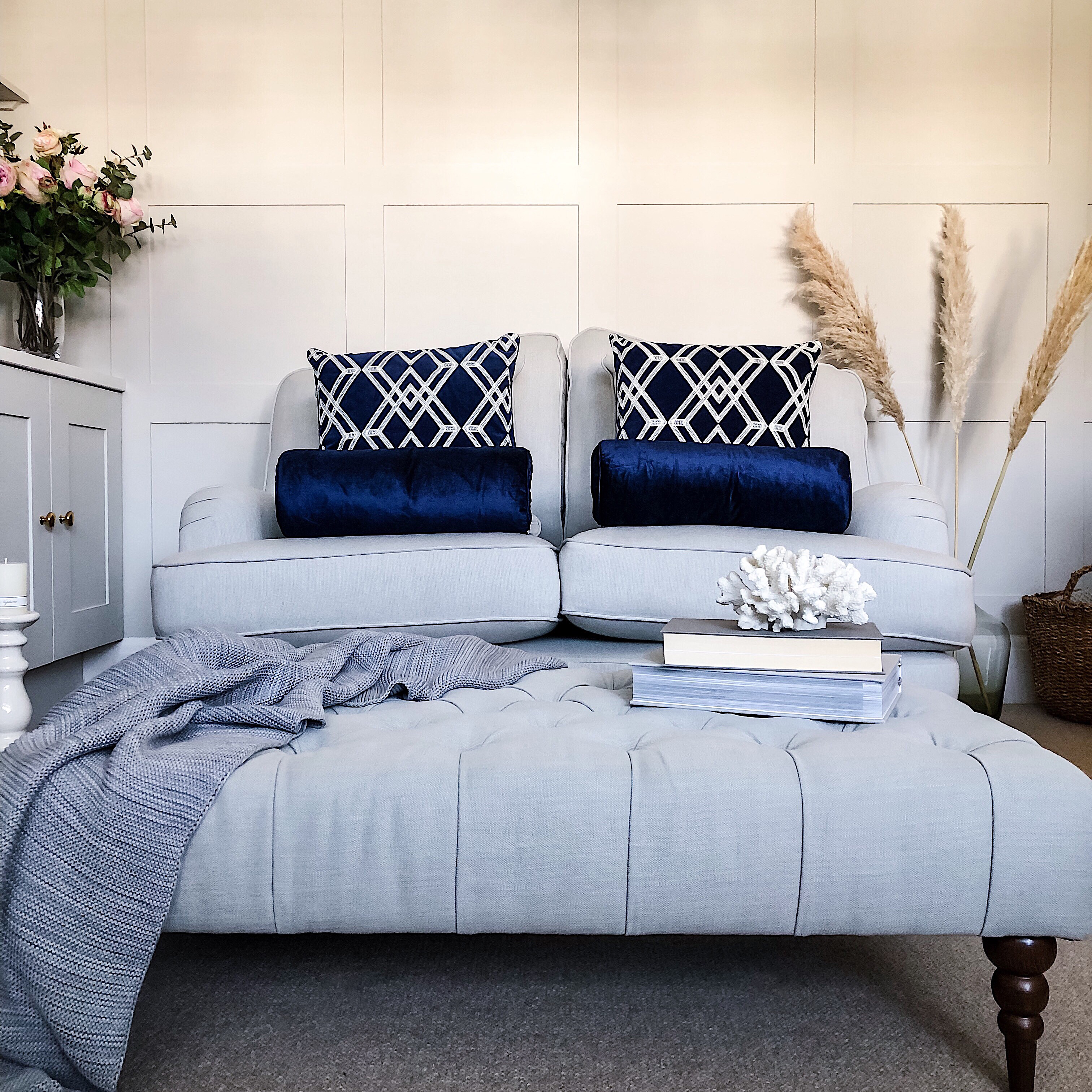 3. Texture
When looking at what cushions work well together, texture is really important. These Art Deco embroidered midnight cushions provide a beautiful contrast against the smooth cotton cushions of our Lynden sofa. Adding the velvet bolster cushions not only tie in the traditional character and style of the panelling and sofa, but gives a depth of interest, as well as another tangible element. I chose embroidered and velvet textures for this design, however you could also use beaded, knitted, patterned textures to create your perfect couch styling.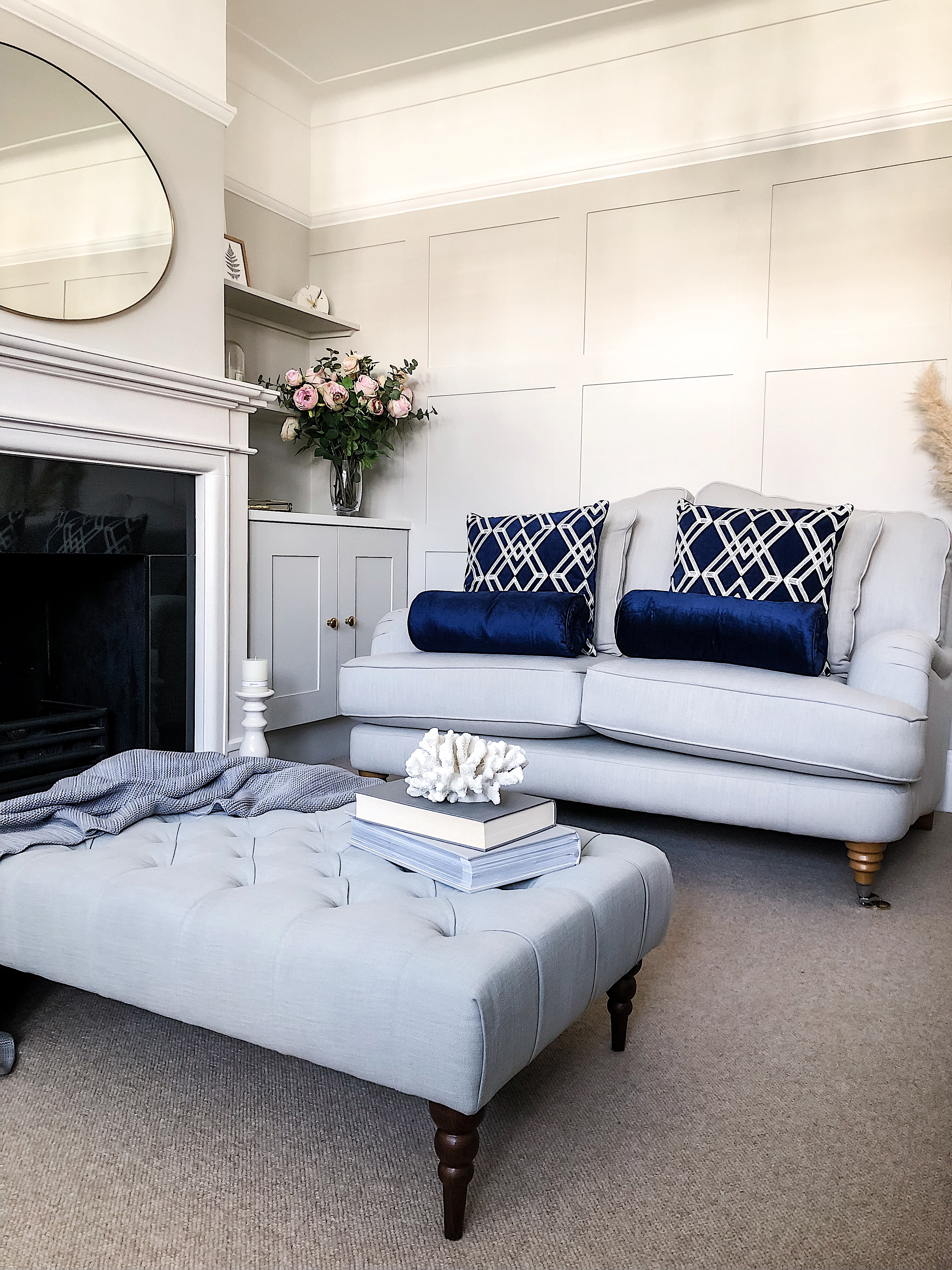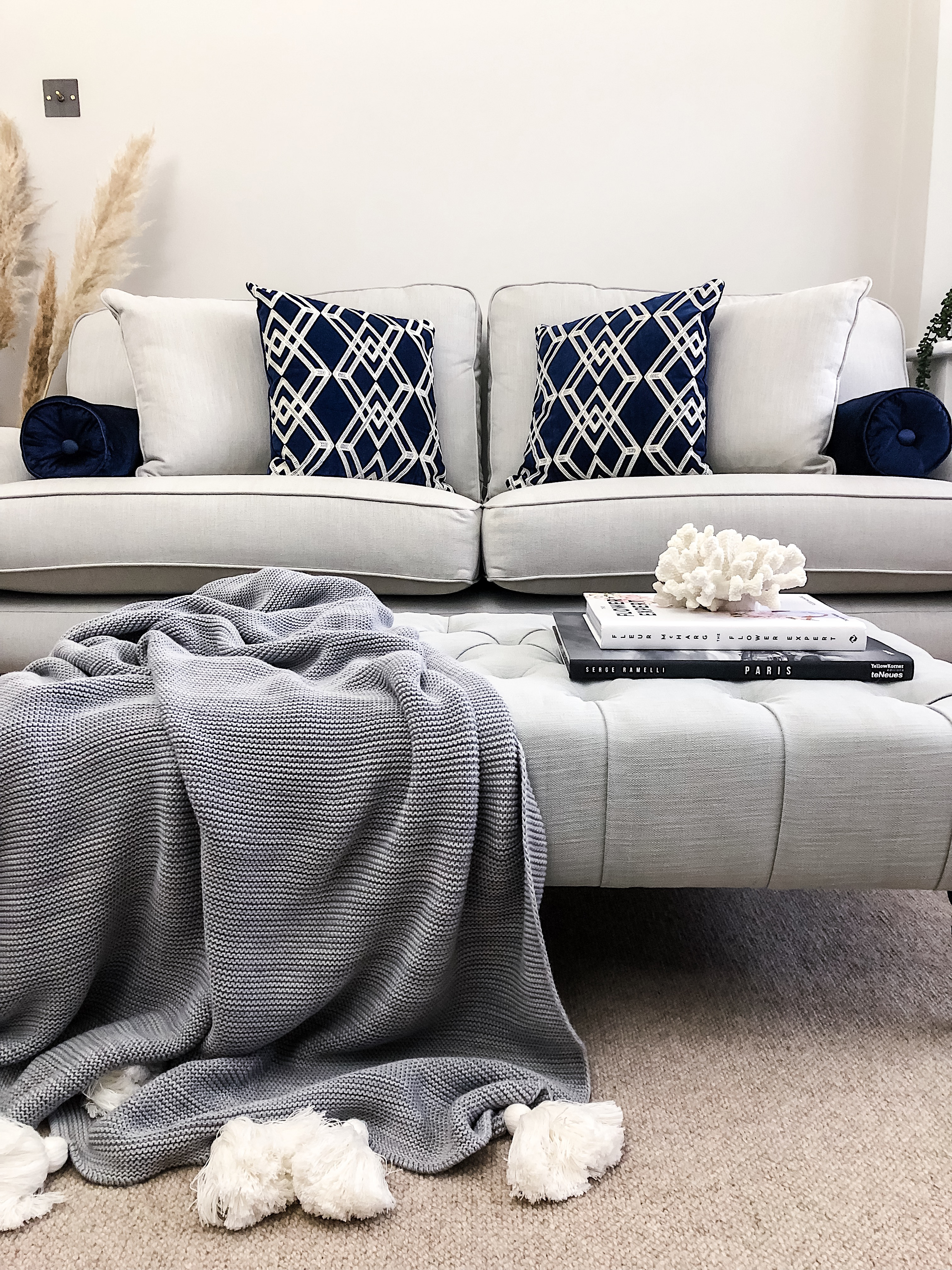 4. Layering
For me, layering is the most important of all styling tips! I use the layering technique all around our home when styling any space, and it works perfectly with the couch too. Layering cushions (especially different textured cushions) gives a real indulgent feel, whilst also giving you the option of creating different looks! Changing where the cushions are placed, as well as swapping out some of the layers, means you have a really versatile space.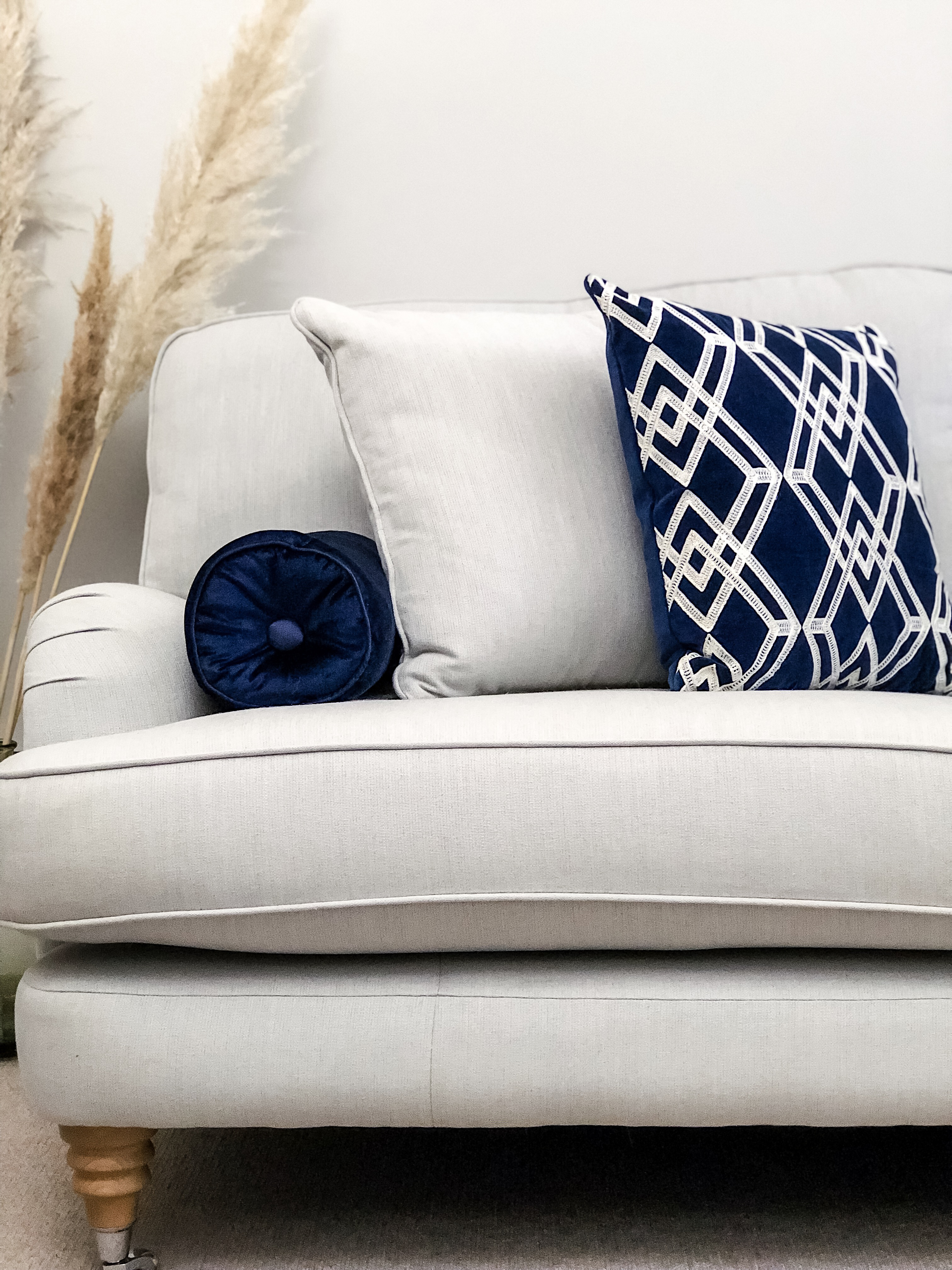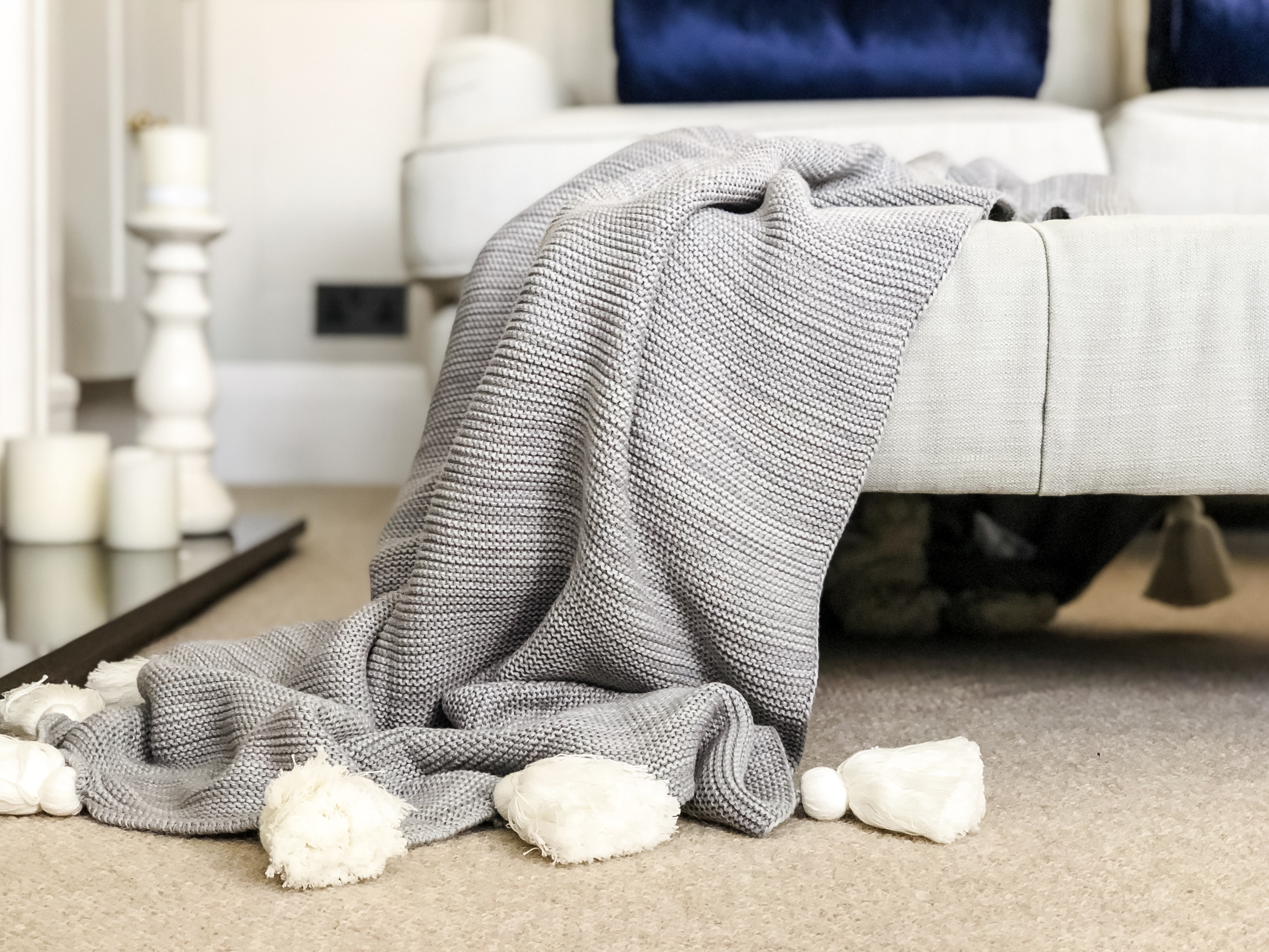 5. Interest
Combining all of the above techniques creates the most amazing interest to a space; the right design, contrast of colours, the use of different textures, and above all, layering. However another way of adding extra interest to your couch is to introduce additional fabrics, such as throws. I opted for the Gable Knitted Tassel Grey Throw to add another textural element, as well as providing an extra level of layering. The throw also softens the sharp edges of the Art Deco pattern in the cushions, making the space feel more inviting.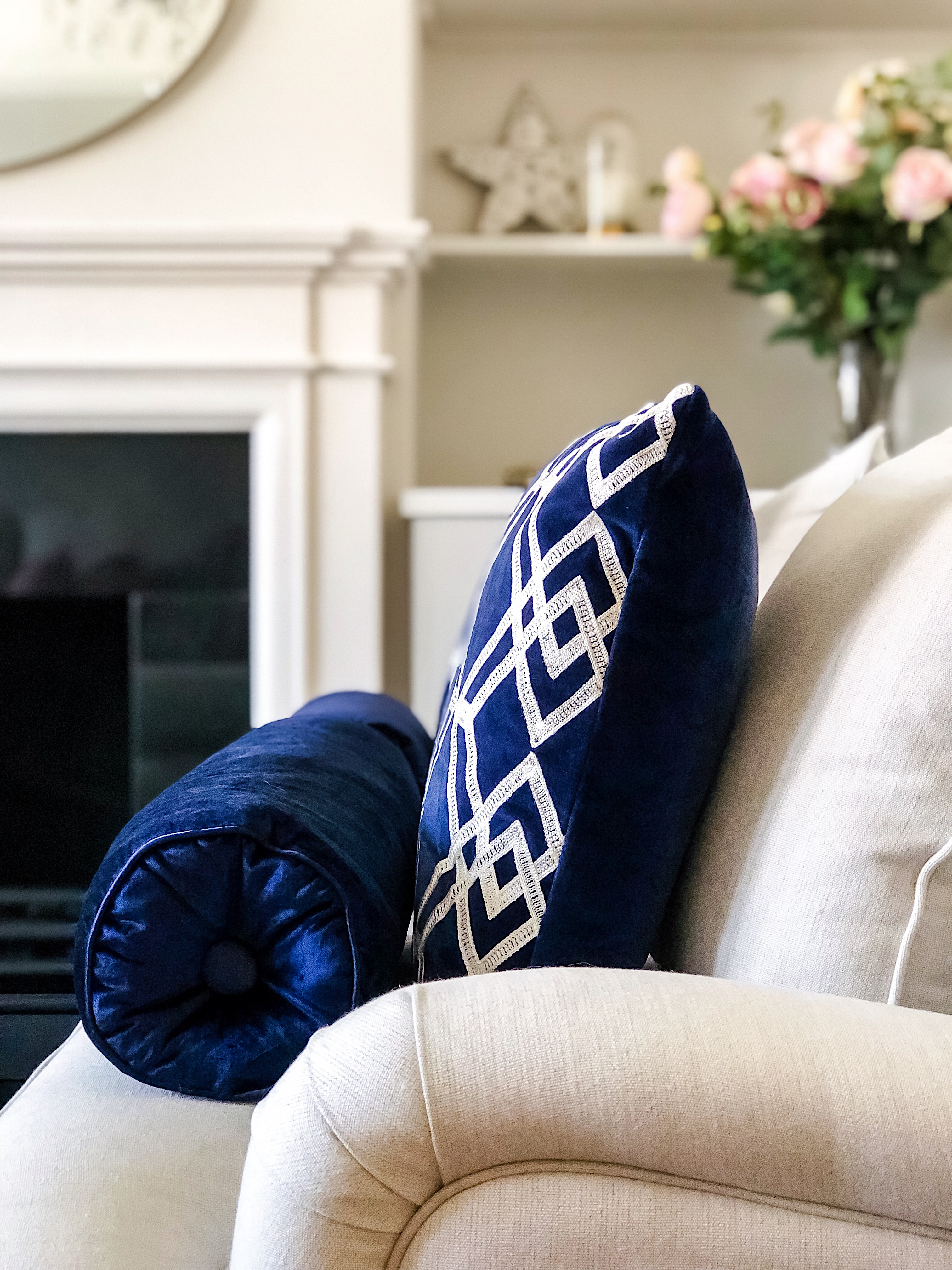 After following these 5 tips, and adding some accessories I already have around the house to the surrounding area, the couch feels completely transformed. Now all that's left is to grab my favourite book, snuggle in amongst the cushions, and get cosy underneath the throw.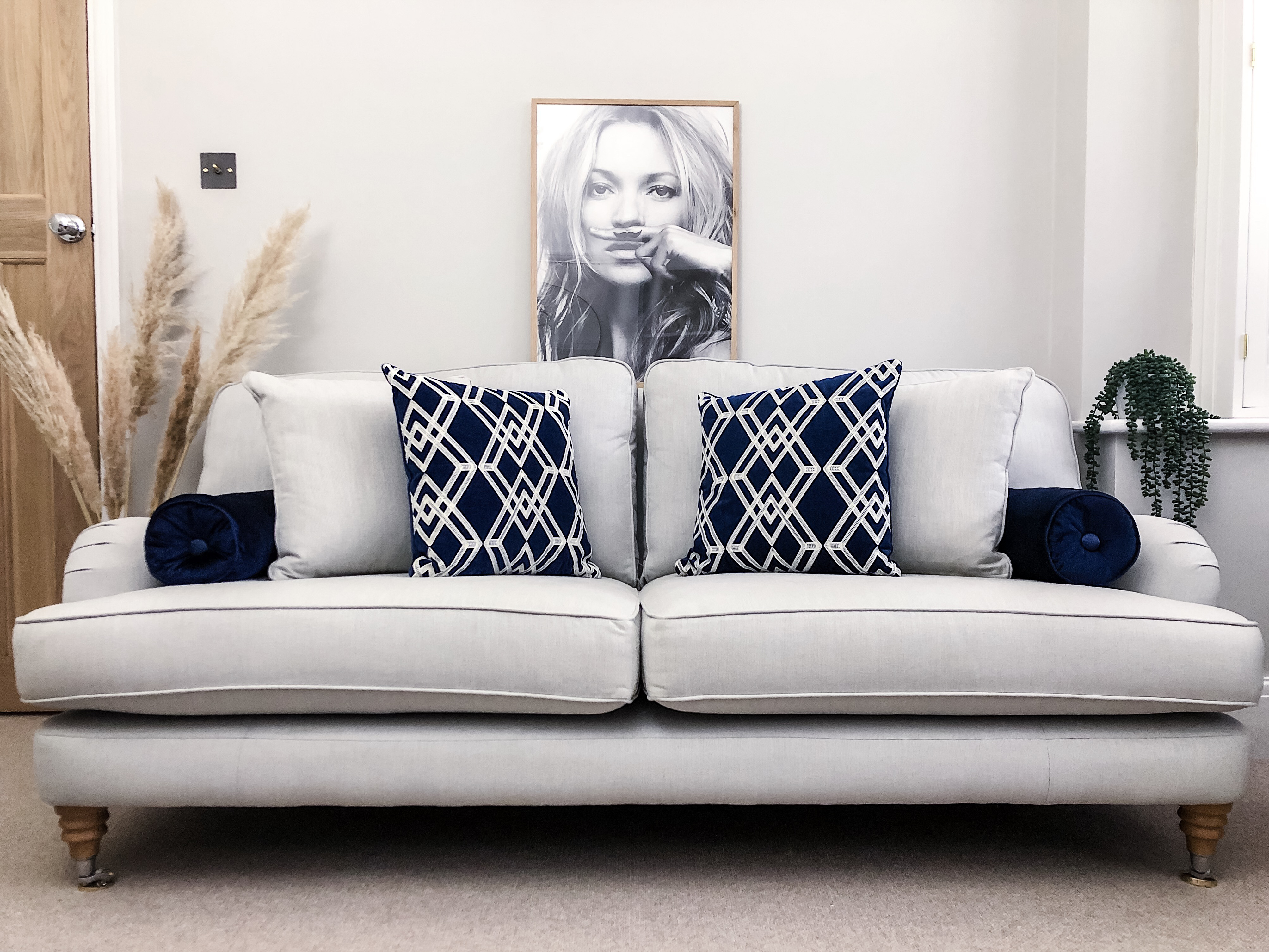 This post was made in collaboration with Kerry of Stripes and Sage. She used our Maddison Embroidered Midnight Cushions, Nigella Midnight Bolster Cushion, Gable Knitted Tassel Grey Throw and Lynden Sofa for her styling.
Are you going to give some of these styling tips a go? Let us know in the comments below.