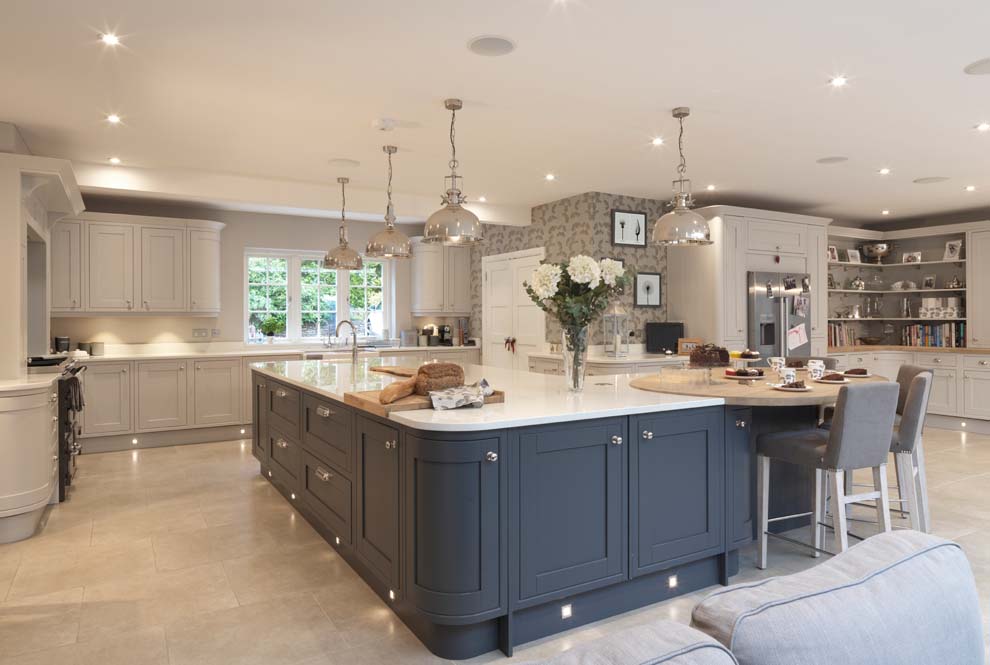 Get the kitchen of your dreams with the Laura Ashley Kitchen Collection read more
The kitchen is the hub of the home, creating a space with exquisite style alongside practical solutions is often the aim when looking at a kitchen renovation.
This was the case for the Freer family who wanted to create their dream kitchen that would suit their needs as a family of five, whilst also providing the perfect space for socialising. Incorporating clever design features and plenty of storage options with the elegance of the Laura Ashley Kitchen Collection styles, this open plan style provides all the characteristic the family required.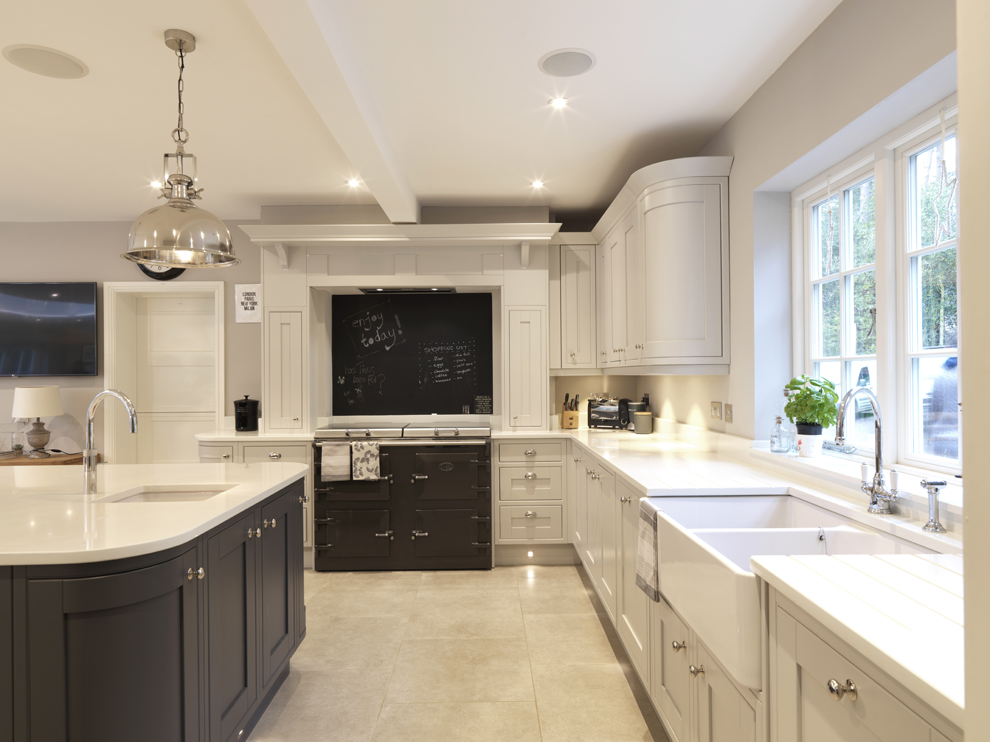 "From the start, my husband and I decided on classic wood in-frame cabinetry with traditional architraves in keeping with the property's age. Designers at B&B Furniture recommended the Laura Ashley Kitchen Collection. We took the trip to their factory showroom and chose the Laura Ashley Harwood range.
It was the traditional look we wanted and the choice of the two-tone grey colour palette helped to create a more modern look. We wanted the units to look soft rather than too angular or harsh, the curved units throughout the design fit perfectly."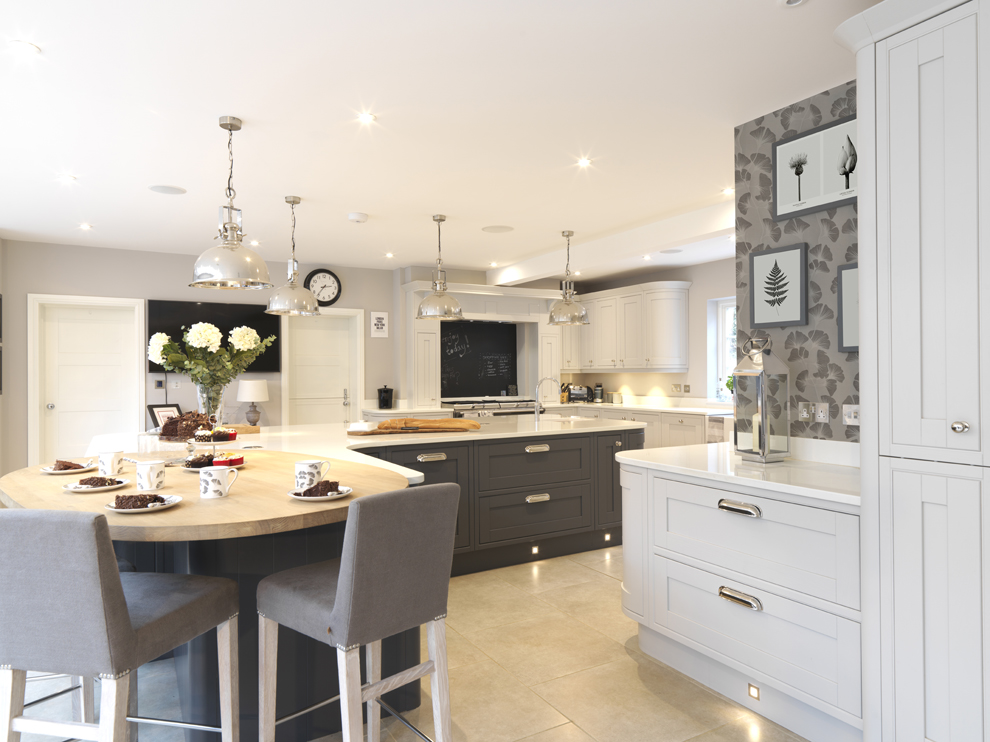 The eye-catching large island in the central space provided the family with an extensive preparation area and masses of storage capacity whilst also presenting an opportunity for a dining. The contrast between the finish of this feature and the units around the walls created a stylish statement.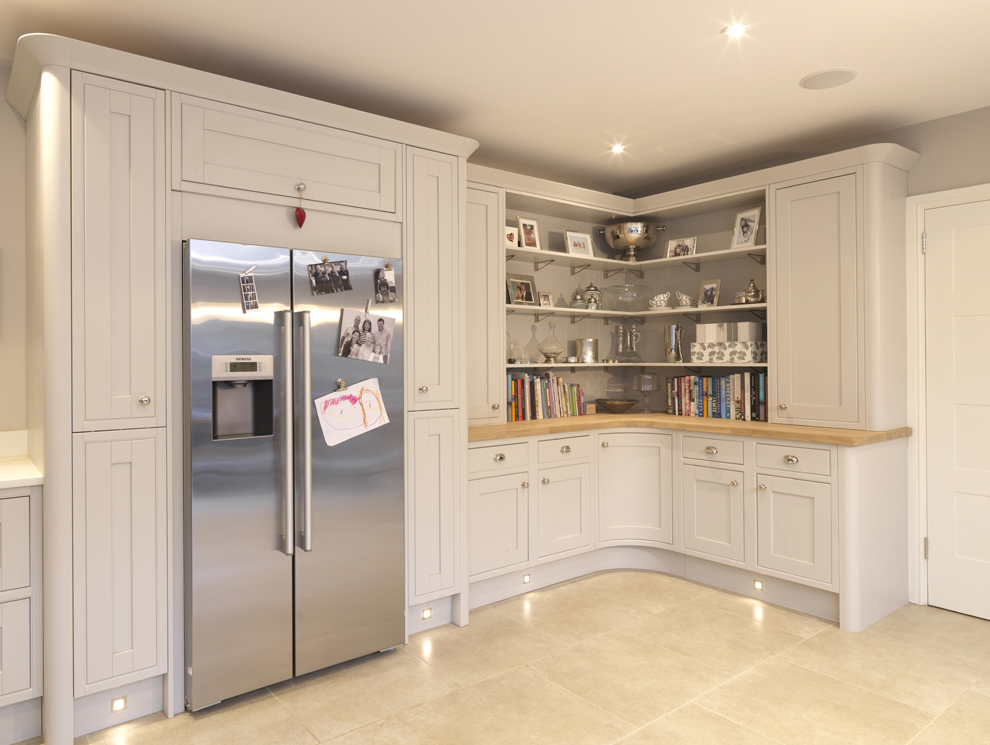 Finding an area to display family photos and keepsakes was important for the Freers. By integrating a corner dresser into the design, a display area was created with shelving space, providing just what the family needed.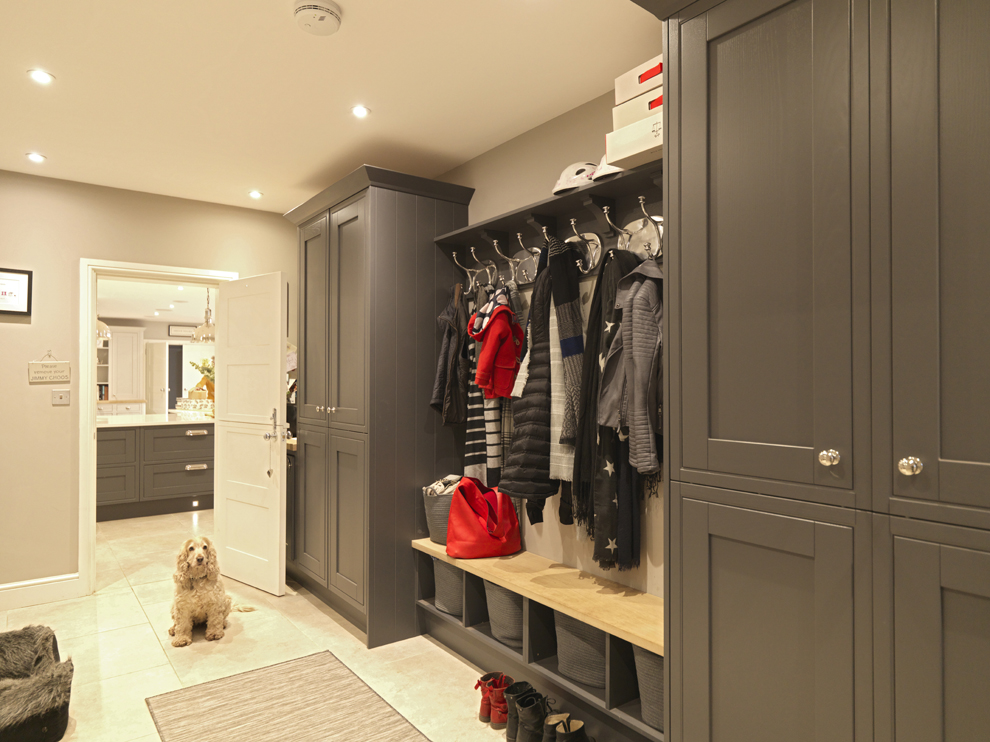 The style and practicality of the kitchen was also incorporated into the family's boot room, creating an organised space for the family that co-ordinated with the kitchen. The area also included roaming space for the family dog, Tinks, as well as open units for storage bins and hooks for the whole family.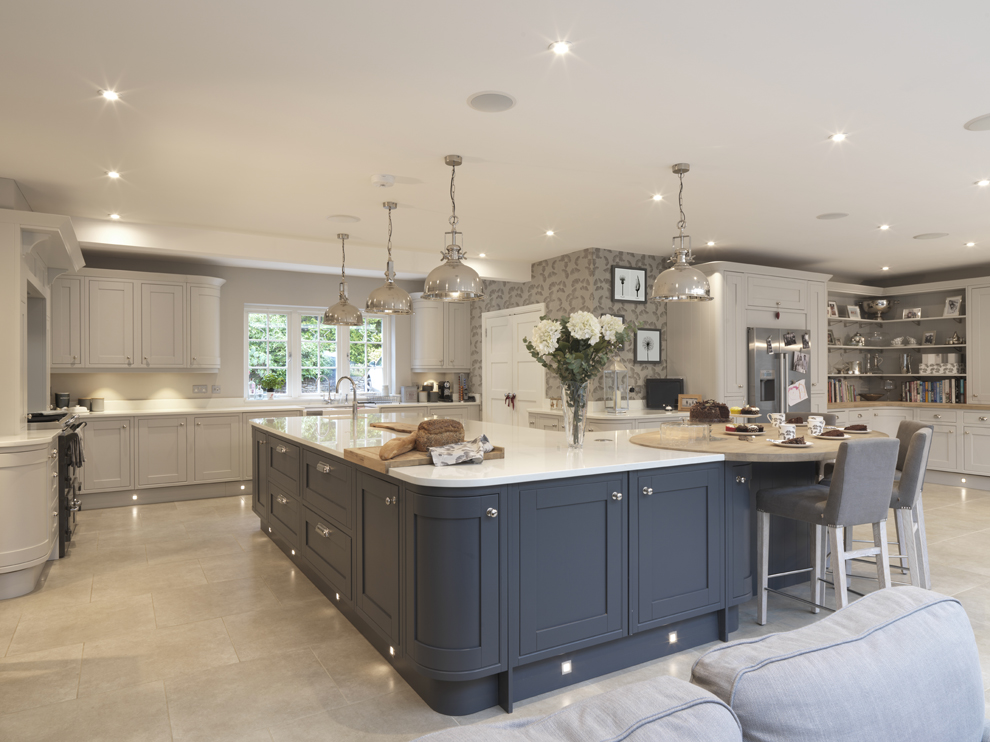 How gorgeous is this! Take a look at the rest of the collection here. Do you have a Laura Ashley Kitchen in your home? Let us know below or on Twitter @LauraAshleyUK