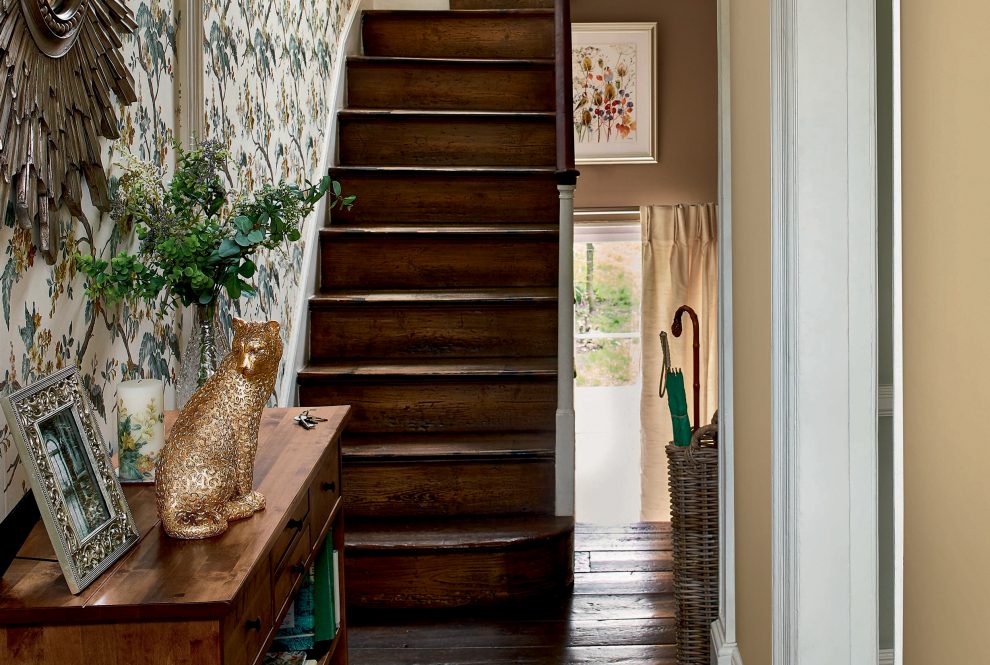 Make a great first impression with these simple tips read more
The hallway is the first thing a guest sees when they enter a home so it's important to give your hallway a look that's stylish while still reflecting your home's unique personality. There are a number of ways you can dramatically improve the look of your hallway to make your guests feel welcome and inspired.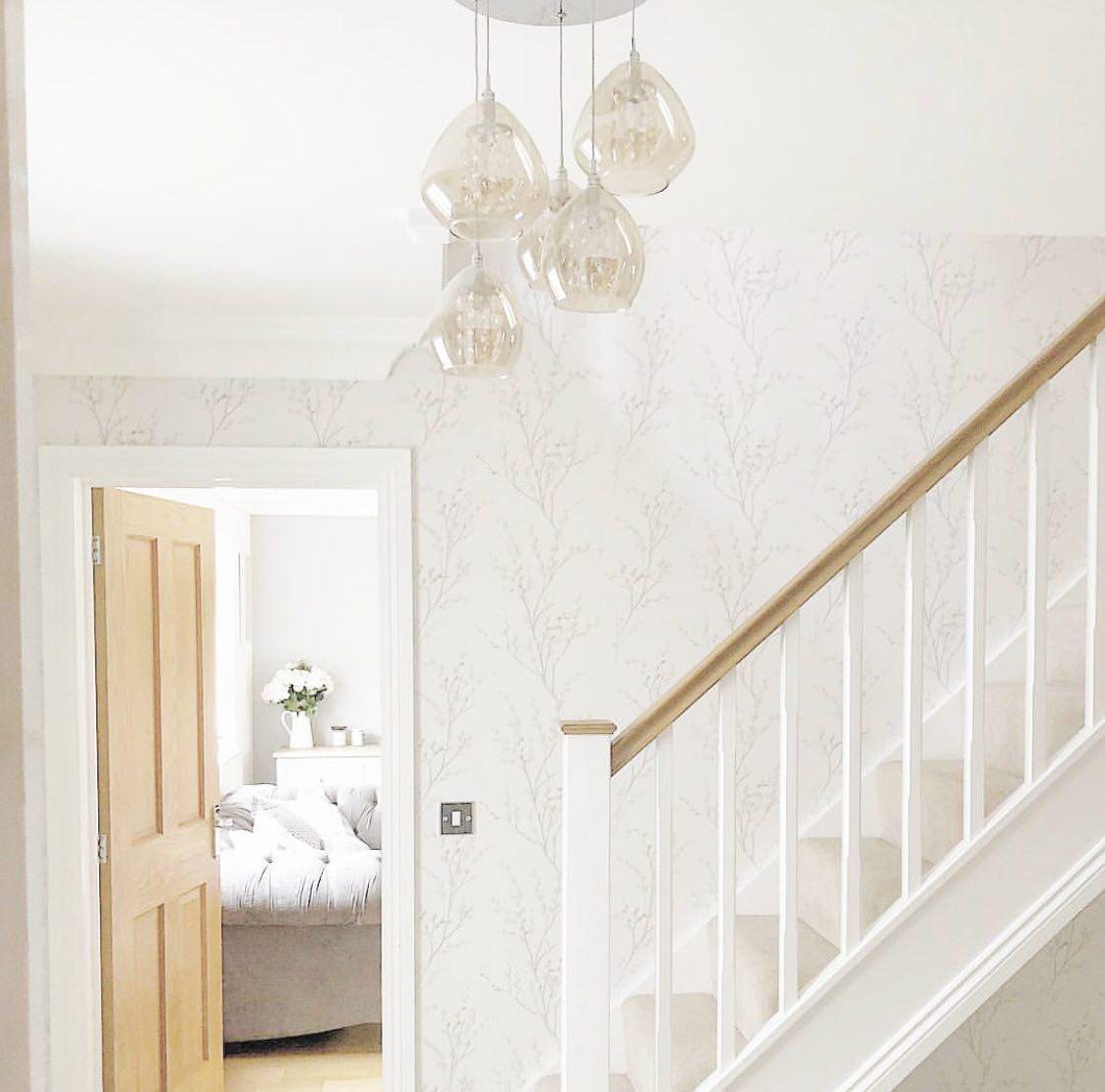 'Wow' your guests with wallpaper
Give your hallway an instant makeover by pasting up some new wallpaper. Wallpaper is the perfect decorating accessory to express the personality of your home; setting the tone for your colour scheme and giving guests a taste as to what to expect throughout the rest of your property.
Trailing wallpaper designs like our Pussy Willow print work especially well in hallways by complementing the ascending slope of the stairway.
Image by @mother_daughter.interiors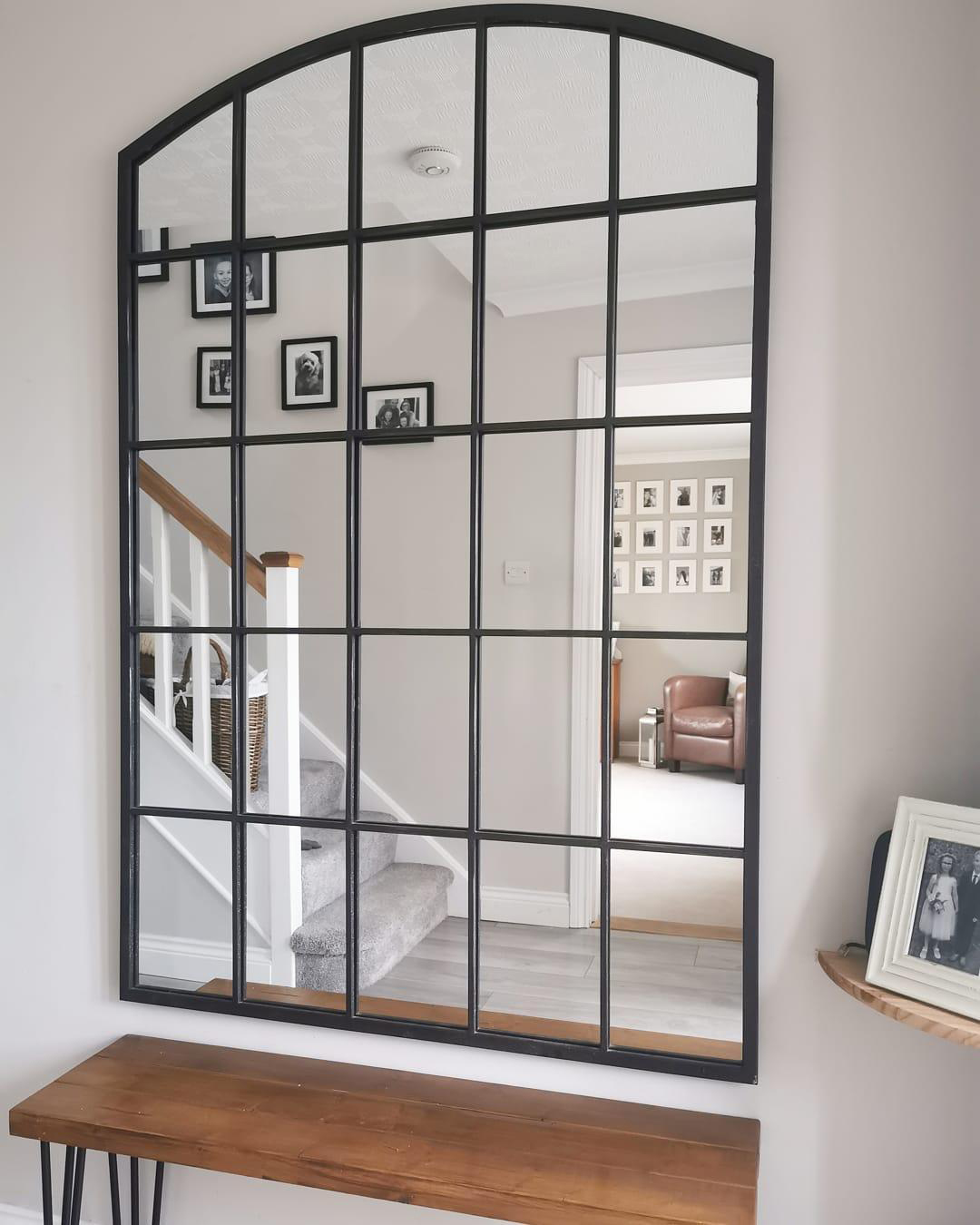 Add a statement mirror
Not only will a statement mirror open up a space known for being small, but it'll also add a good focal point to your hallway that you can build around. Whether you pair your mirror with a console table or decide to hang it skilfully as a standalone piece, this is one piece of decor that will make a big impact on the look and feel of your hallway.
Images by @bowlinggreenhousetohome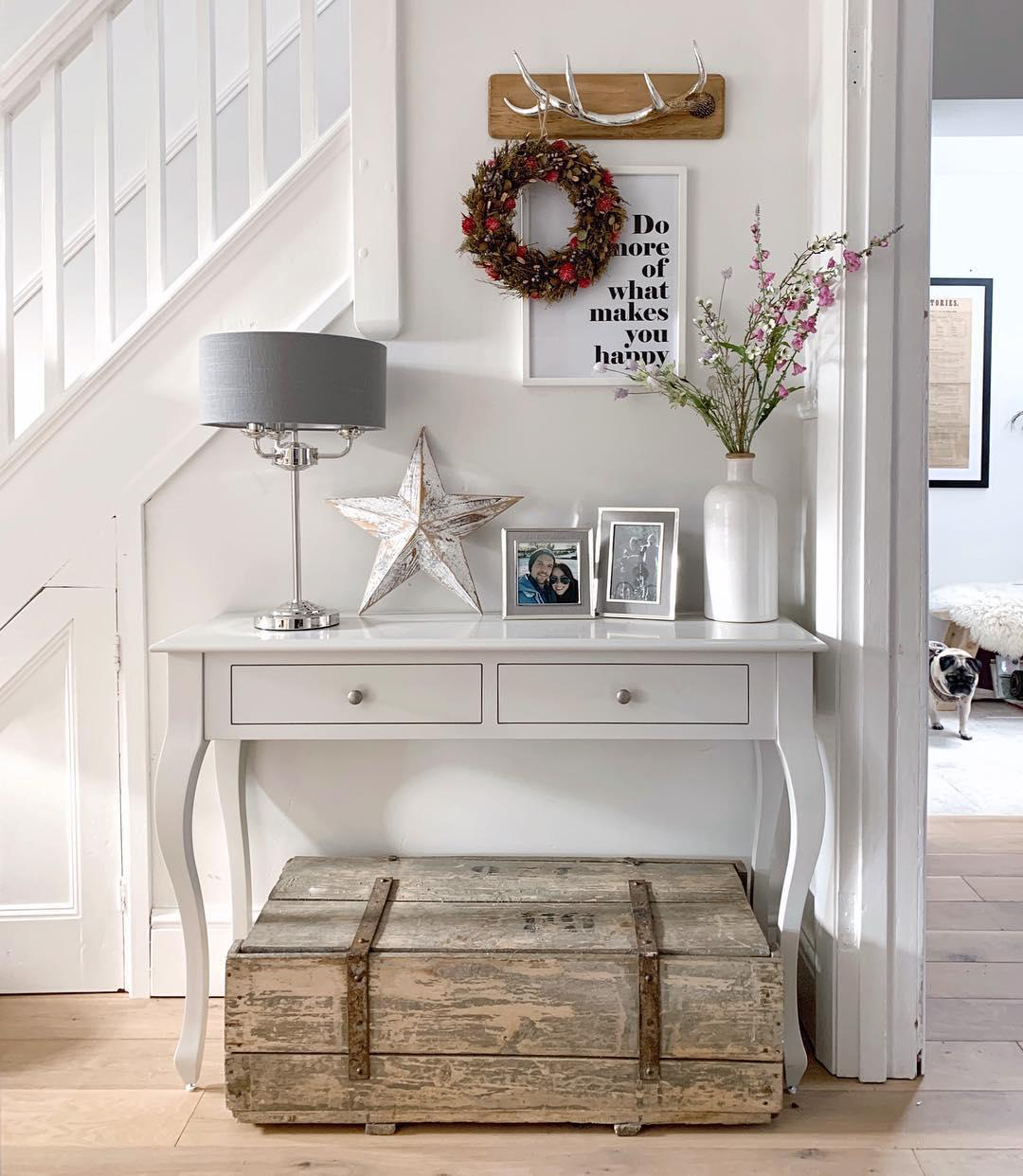 Console table styling
Both practical and stylish, a console table is the perfect accessory for any hallway. Its slim design makes it an easy fit for a pokey hallway—it also provides the perfect surface to really explore the personality of your home through some beautiful home decor accessories. Console tables are also a great place to put your keys and any other knick knacks you might need when heading out the front door.
Image by @katyebh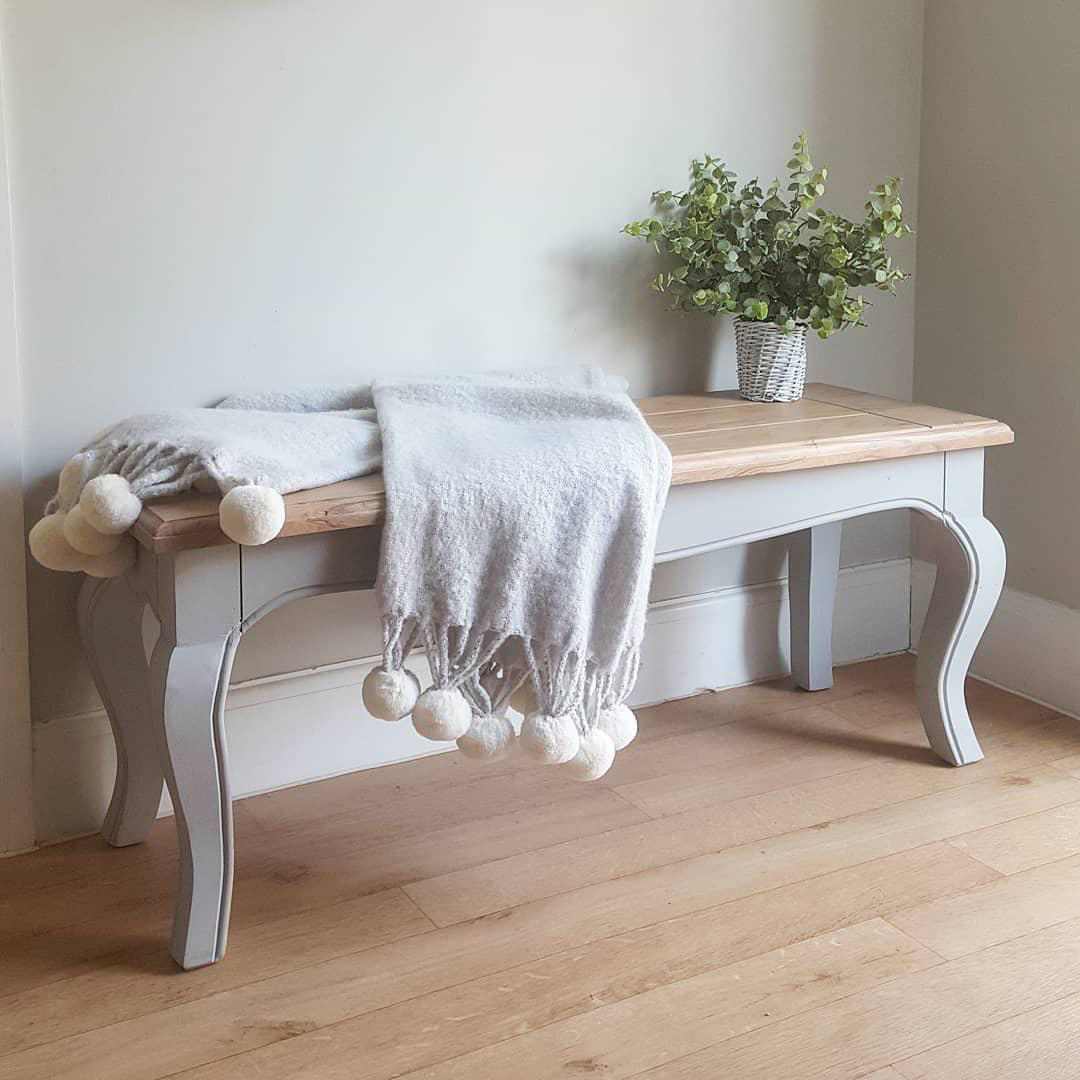 Sitting Pretty
If you have a rustic, country-style property, a simple bench with a soft throw and some foliage might be just the thing to create a welcoming and homespun vibe for a guest as they enter the front door. A bench also makes a practical place to sit as you and your guests take off and put on your shoes.
Image by @forever_and_always_home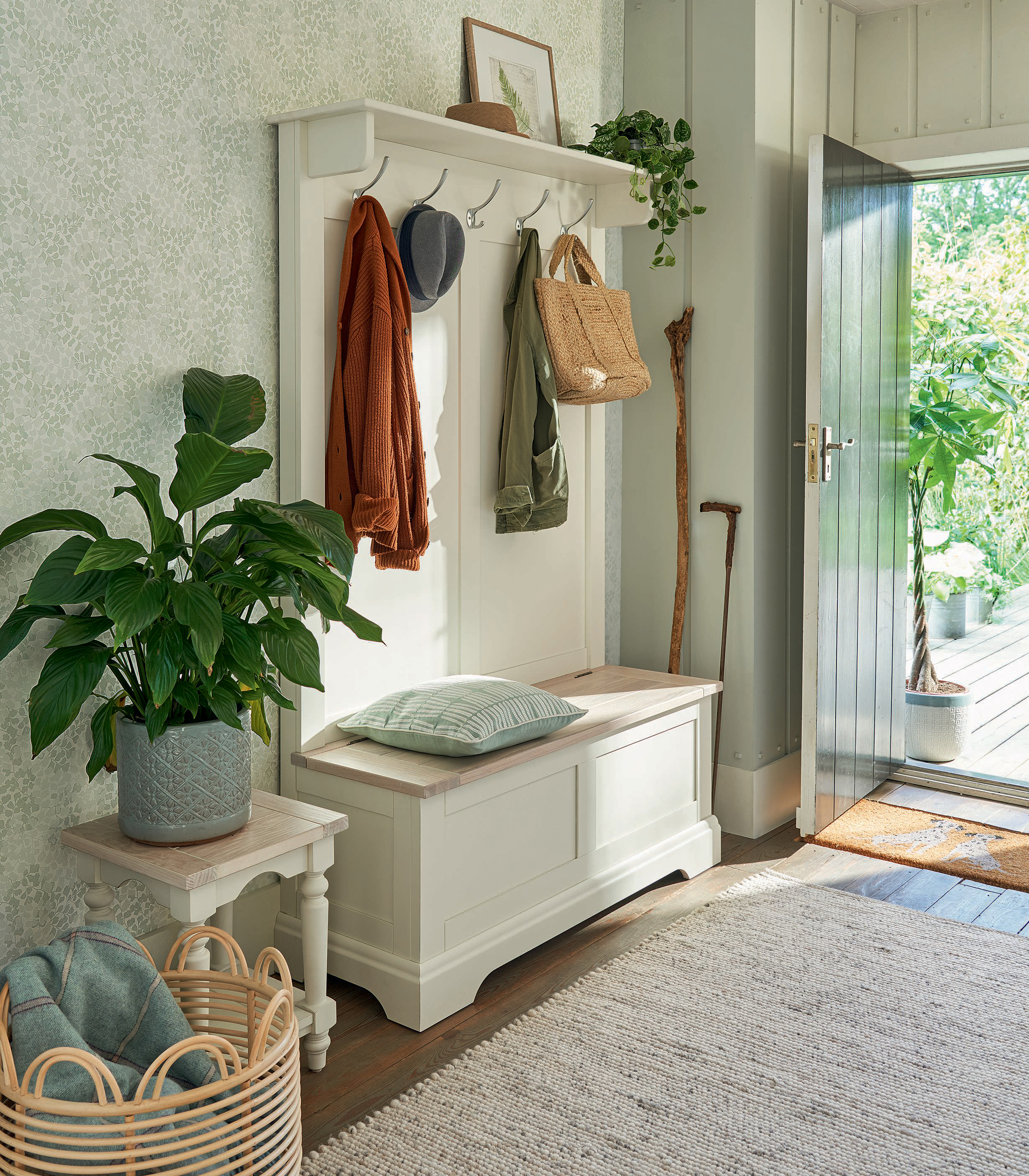 Clever hallway storage
If you use your hallway to store anything and everything, perhaps consider investing in an attractive hallway storage solution like our Dorset White Tall Bench With Coat Rack. This will make your entryway look tidy and fresh, while still giving you a bit of room to be creative with your placement of everyday objects.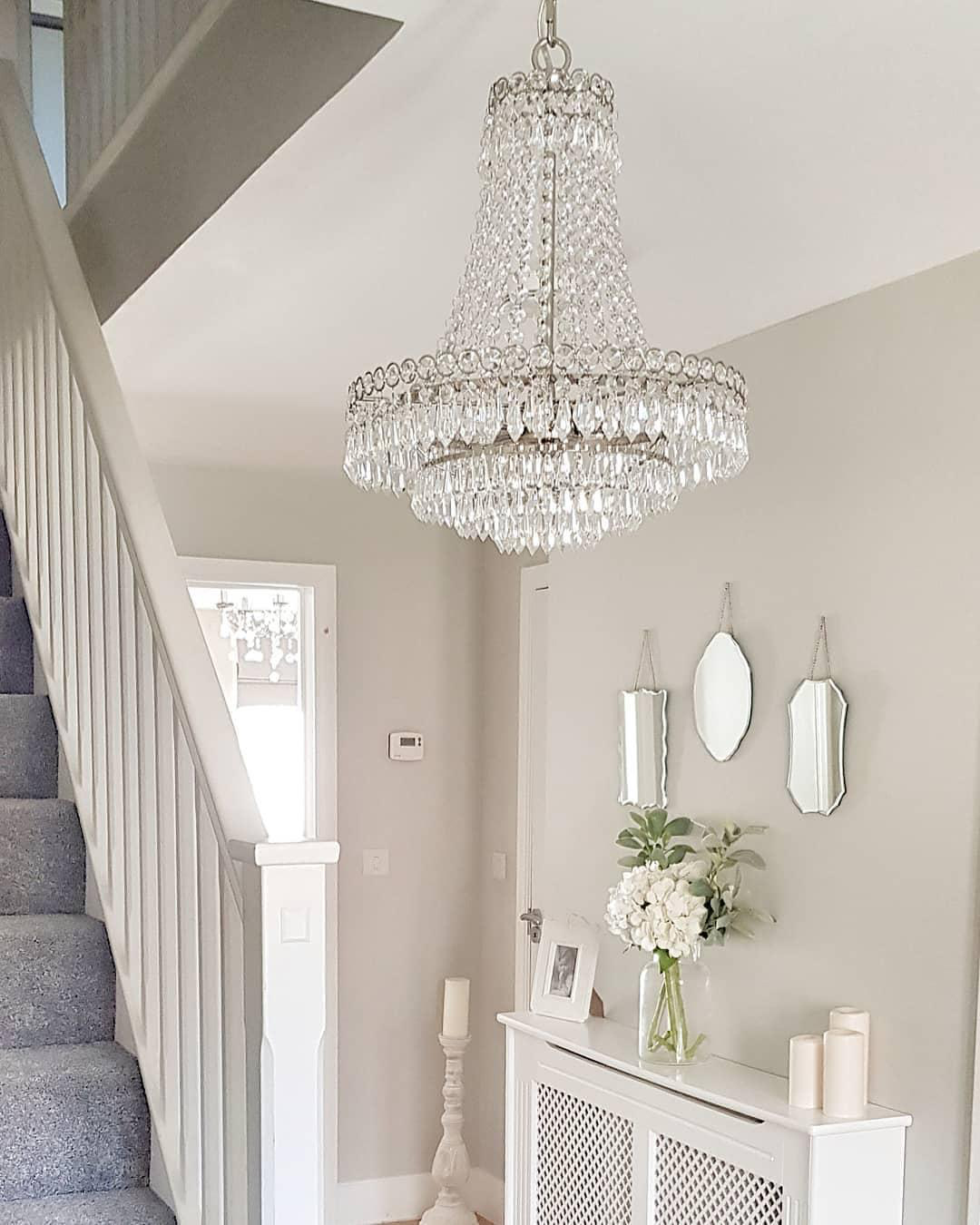 Statement lighting
Nothing gives a hallway that 'wow' factor quite like a stunning piece of statement lighting. A stunning chandelier is the perfect way to add a glamorous touch to your entryway while a console table lamp can give your hallway a beautiful warm glow—perfect for creating a cosy atmosphere.
Image by @forever_and_always_home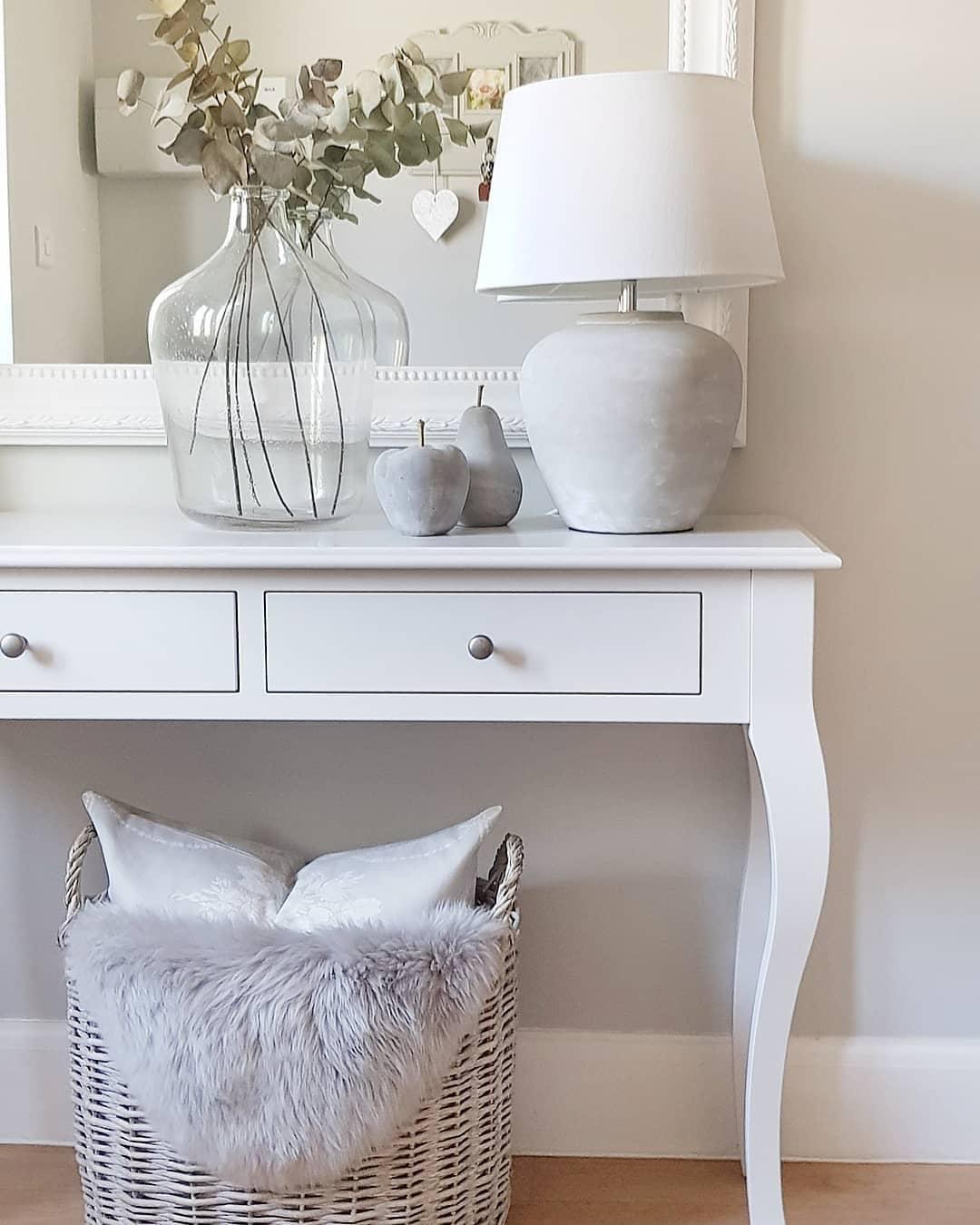 Add a touch of foliage
Give your hallway a natural, country cottage edge by incorporating some foliage into your display. This might mean a fresh bouquet in a vase placed on top of a console table or a potted plant placed next to the stairway.
Image by @forever_and_always_home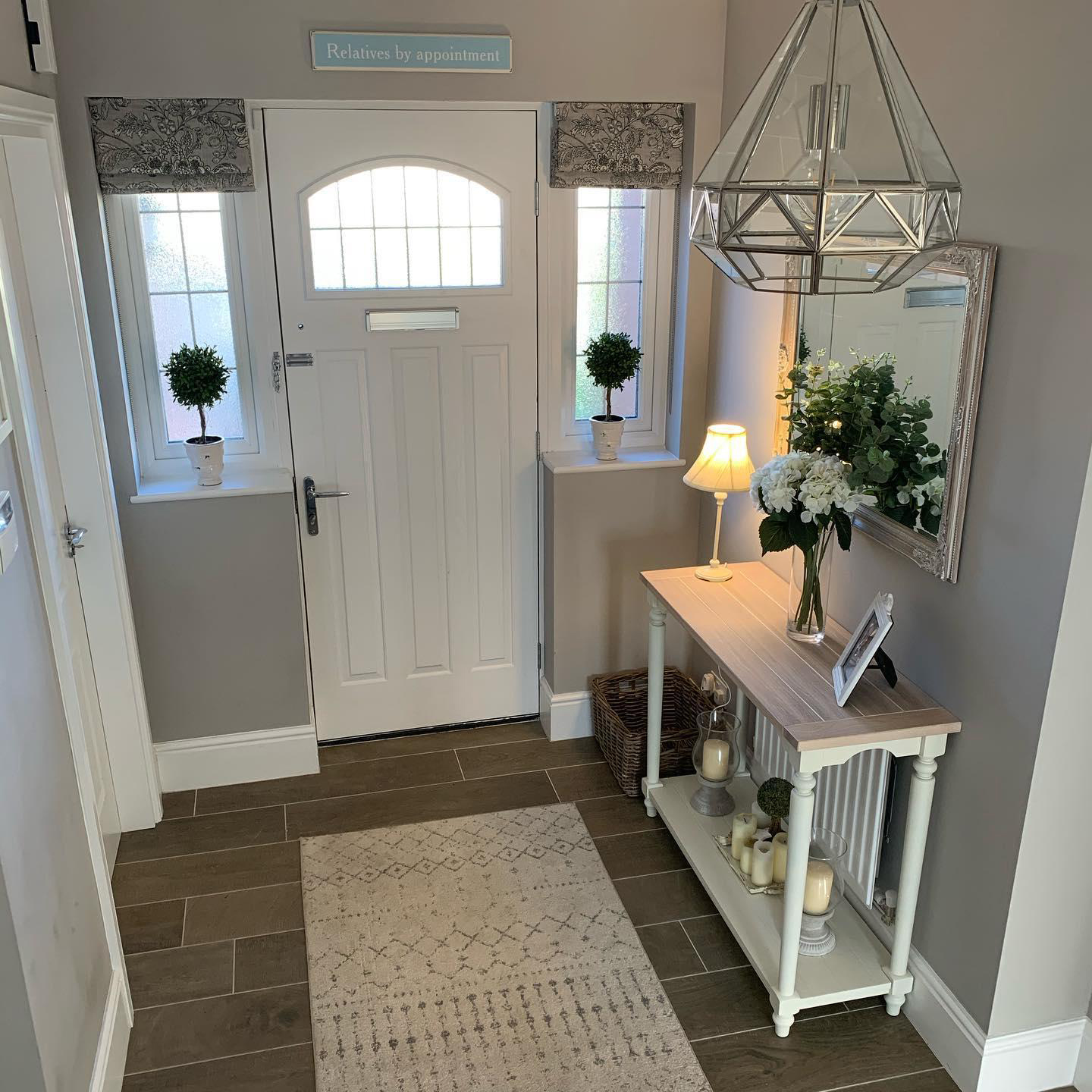 Roll out the carpet
Make sure your guests are comfortable and feel special by rolling out the carpet for them. A beautiful rug or runner is the perfect way to add some prints and patterns into your hallway colour scheme. A nice rug will also provide a comfortable surface for your guests to walk on as they enter your home.
Images by @redrowhenley
Would you like to give your entryway a mini-makeover? Let us know in the comments below.