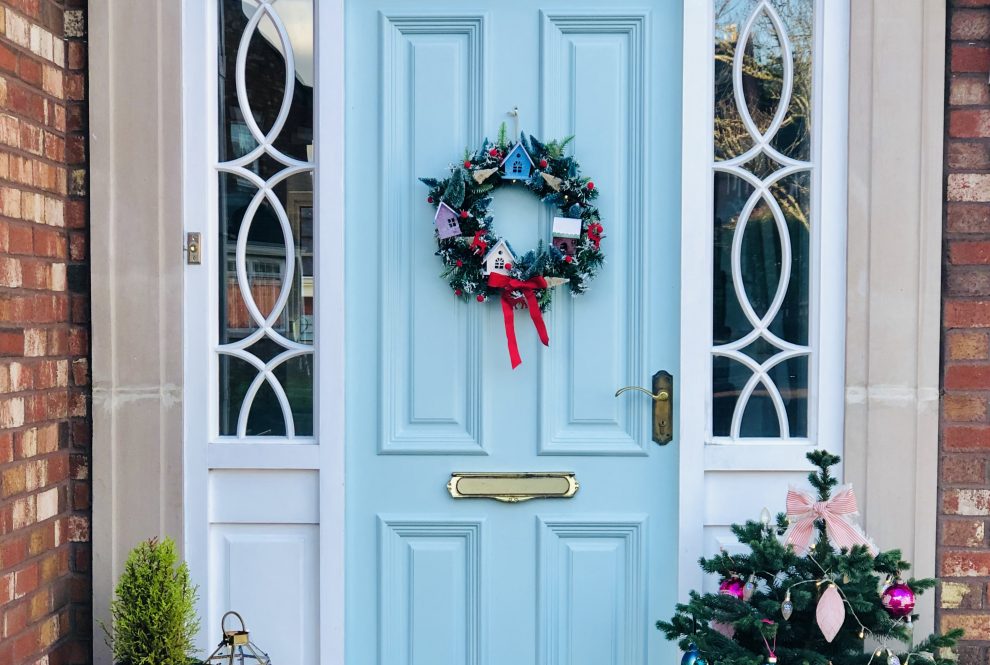 Make your home look warm and inviting this year by creating a festive door display read more
The front door is the first thing a guest sees when visiting, so why not share some Christmas cheer by creating a beautiful festive door display. Greeting your guests with a Christmas doorway is the perfect way to get visitors into the festive mood—ready for a night of eating, drinking and being merry.
Louise Mair of The Vintage Room is no stranger to decking out her doorway as the seasons change and this year she has created a stunning doorway display using our Bejewelled Collection. The bright pops of colour, beautiful door wreath and homely lanterns give the doorway a stunning yuletide look.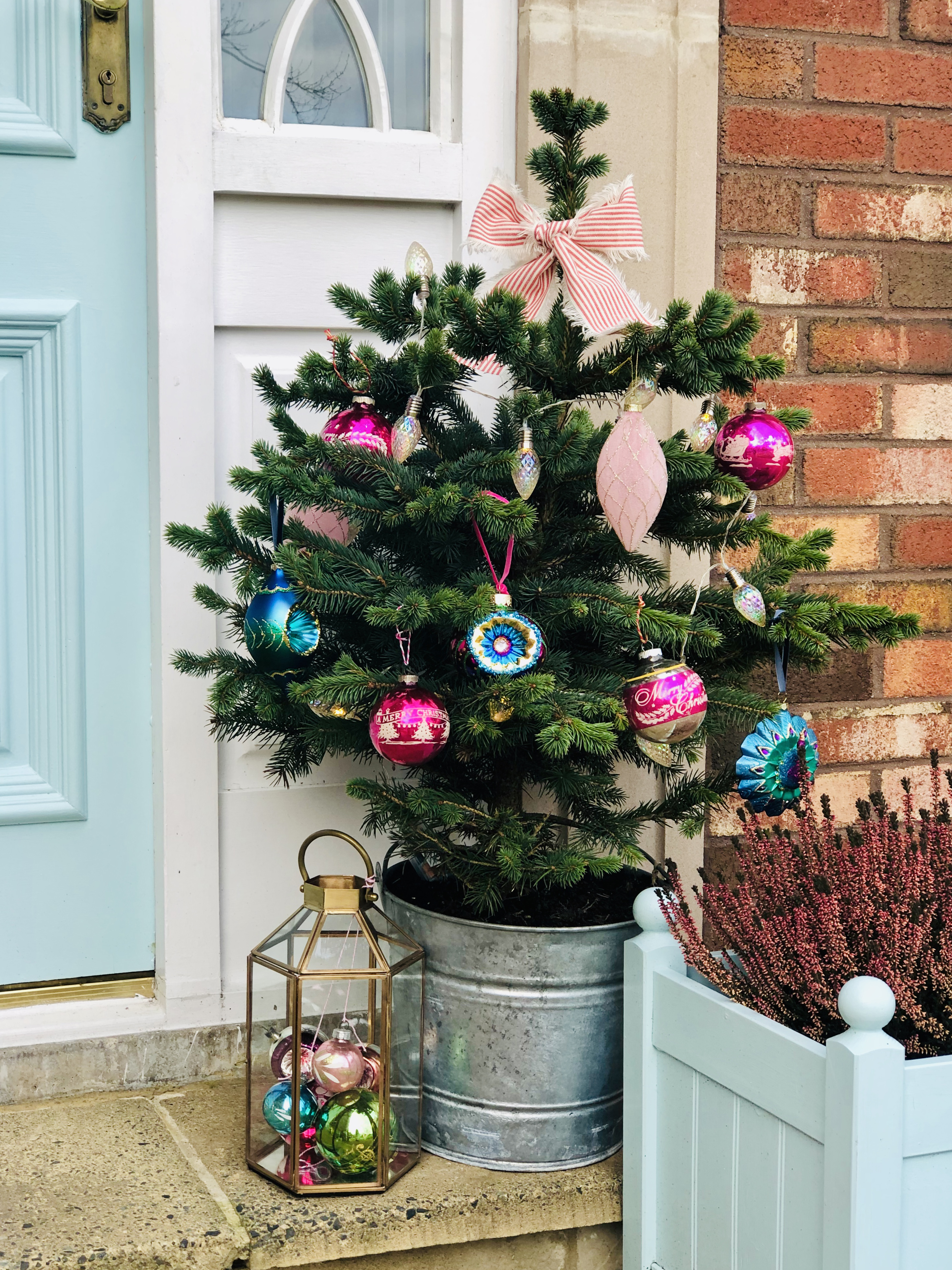 If you've followed me for a while on IG or FB you'll know how much I love to style up my front door for Christmas time! It's without a doubt my favourite time of year and my front door is always where I start my decorating as I think it's important to have a bright and welcoming feel to it.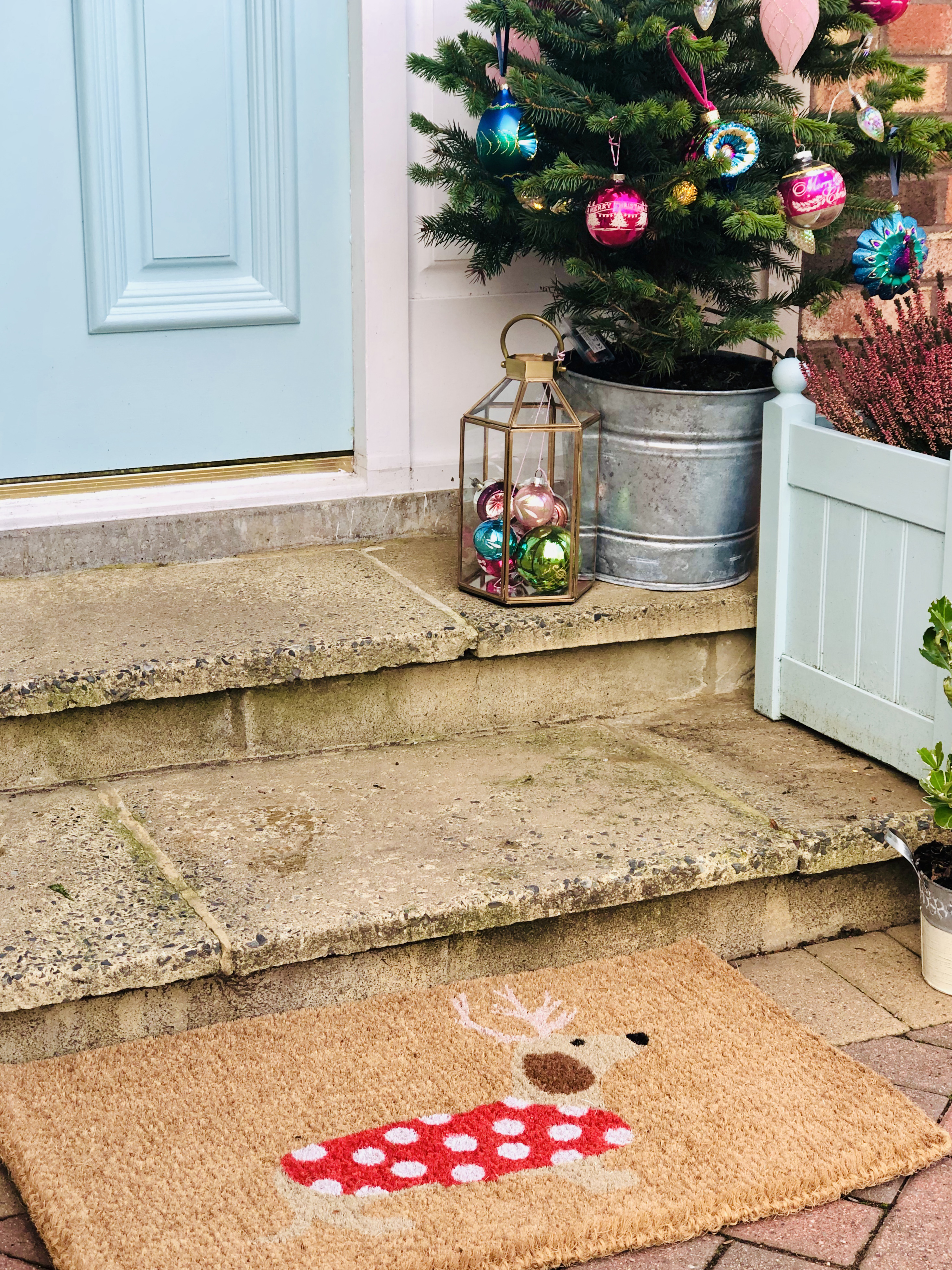 I chose some lovely pieces this year from Laura Ashley's Christmas collection starting with this super cute and fun little dachshund doormat!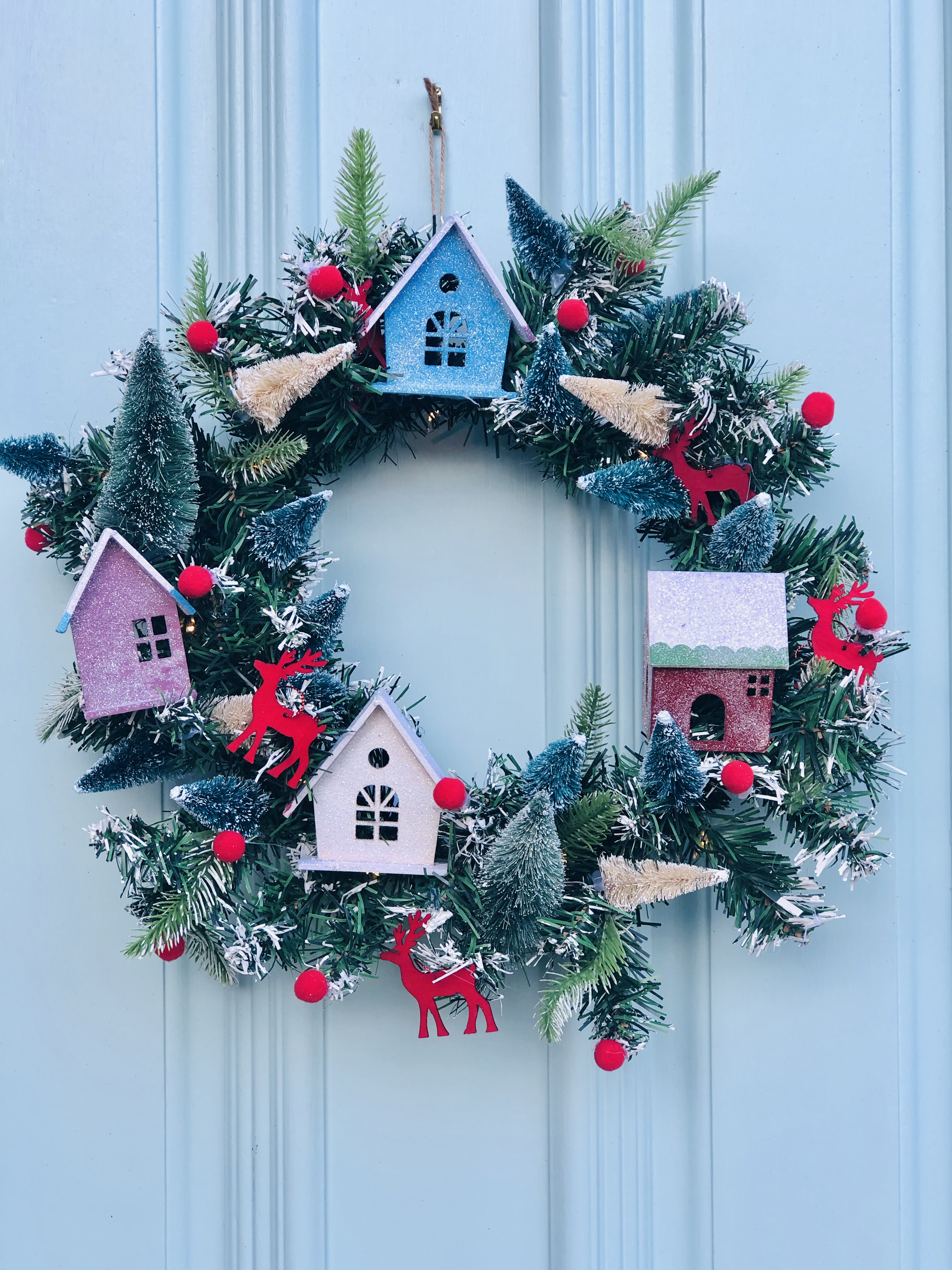 A Christmas door also most definitely needs a pretty wreath and this led lit one featuring little reindeer, miniature trees and tiny glittery houses was right up my street and suits my blue door to perfection!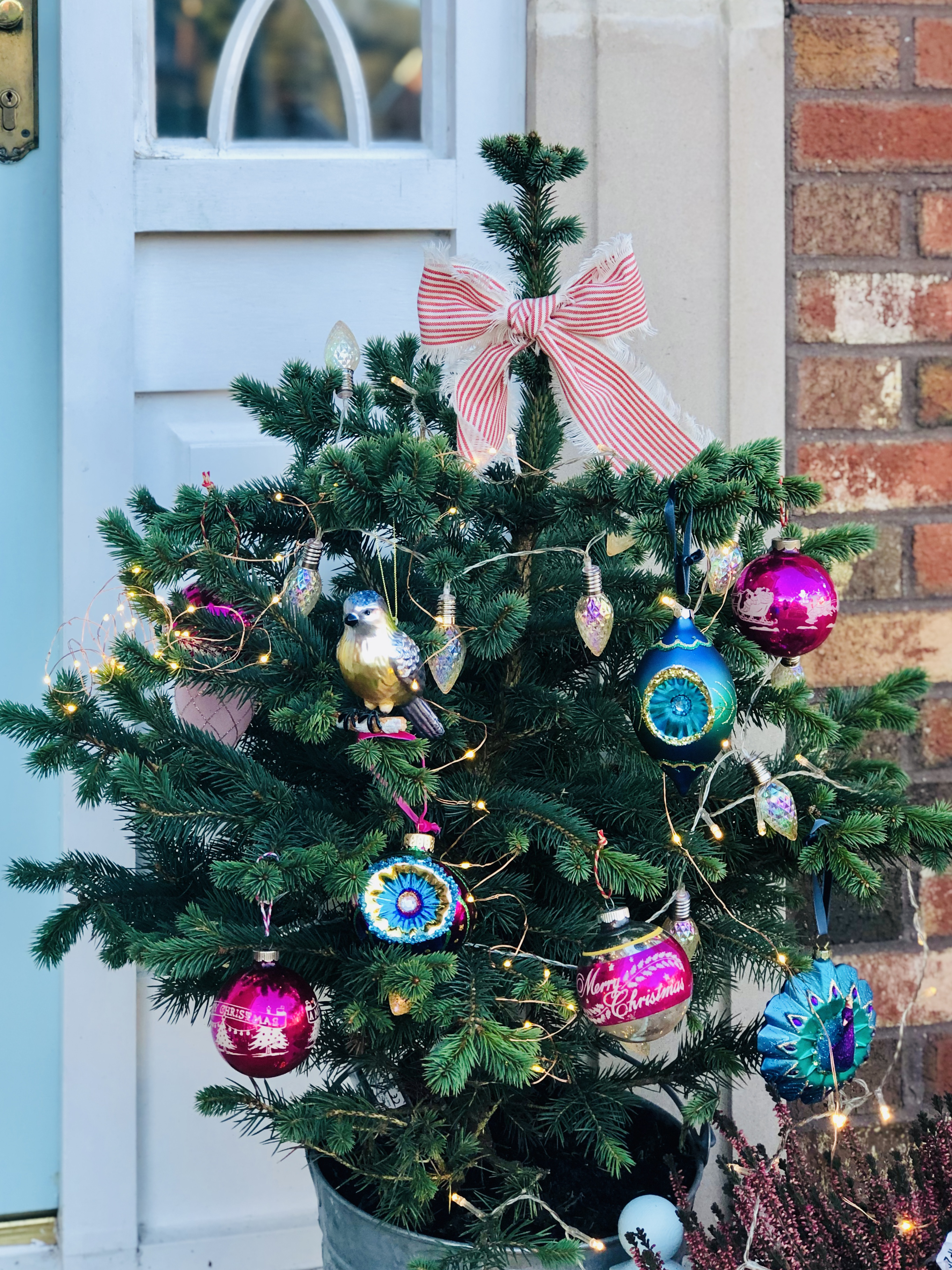 As well as my planters with some seasonal heather I also have a little blue spruce tree in a galvanised pot on my step and have decorated it with some retro style Laura Ashley baubles in gorgeous bright colours along with some 1950s pink baubles.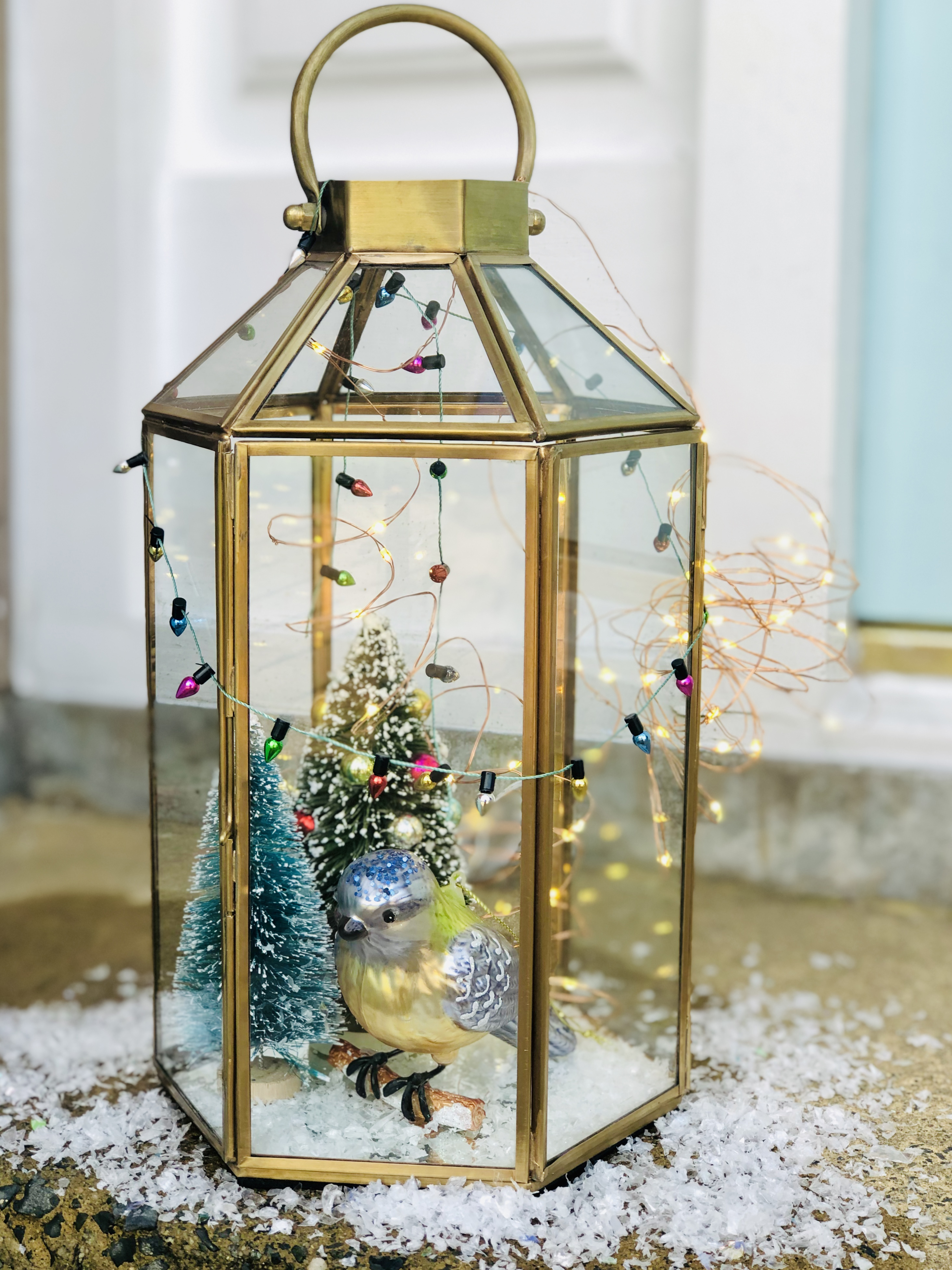 My absolute favourite decoration this year has to be the little bird and I also put one inside the Ellington brass effect hexagonal lantern which looks so pretty with some fairy lights and mini trees. This also works well as a lovely seasonal table centrepiece!
I then tied a red bow onto the wreath to match the red in the doormat and love the overall bright and cheery effect of all the colours with the blue door!
This post was created in collaboration with Louise of The Vintage Room who used our Bejewelled Collection for styling.
Is creating a Christmas door display a tradition in your family? Let us know in the comments below.