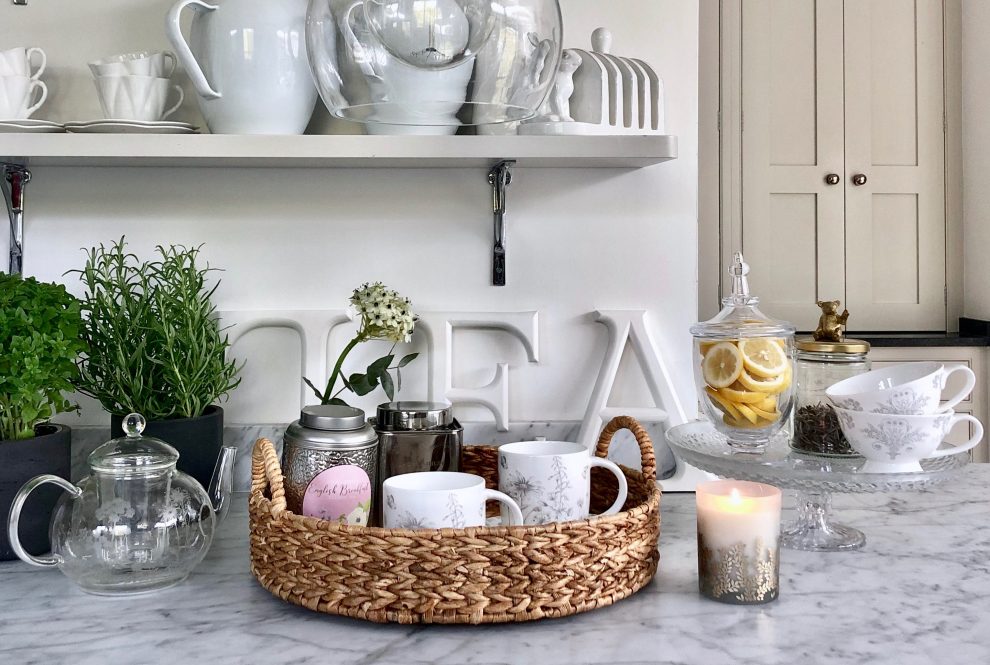 Have your morning cuppa in style with this stunning breakfast tea bar read more
While it is easy to come up with styling ideas for areas for the bathroom and bedroom, deciding on ways to add accessories to your kitchen is a different beast altogether. The kitchen area needs to be filled with items that are both stylish and functional, to avoid a look of over-cluttering. One blogger who knows all about dealing with clutter is Leoma Harper of Style the Clutter. To curate the inevitable clutter that the kitchen area collects, Leoma has styled a cozy tea corner, perfect for keeping your morning tea accessories close at hand. This tea station is the perfect way to style your mugs and teapots in a way that adds a touch of the creative to your kitchen space.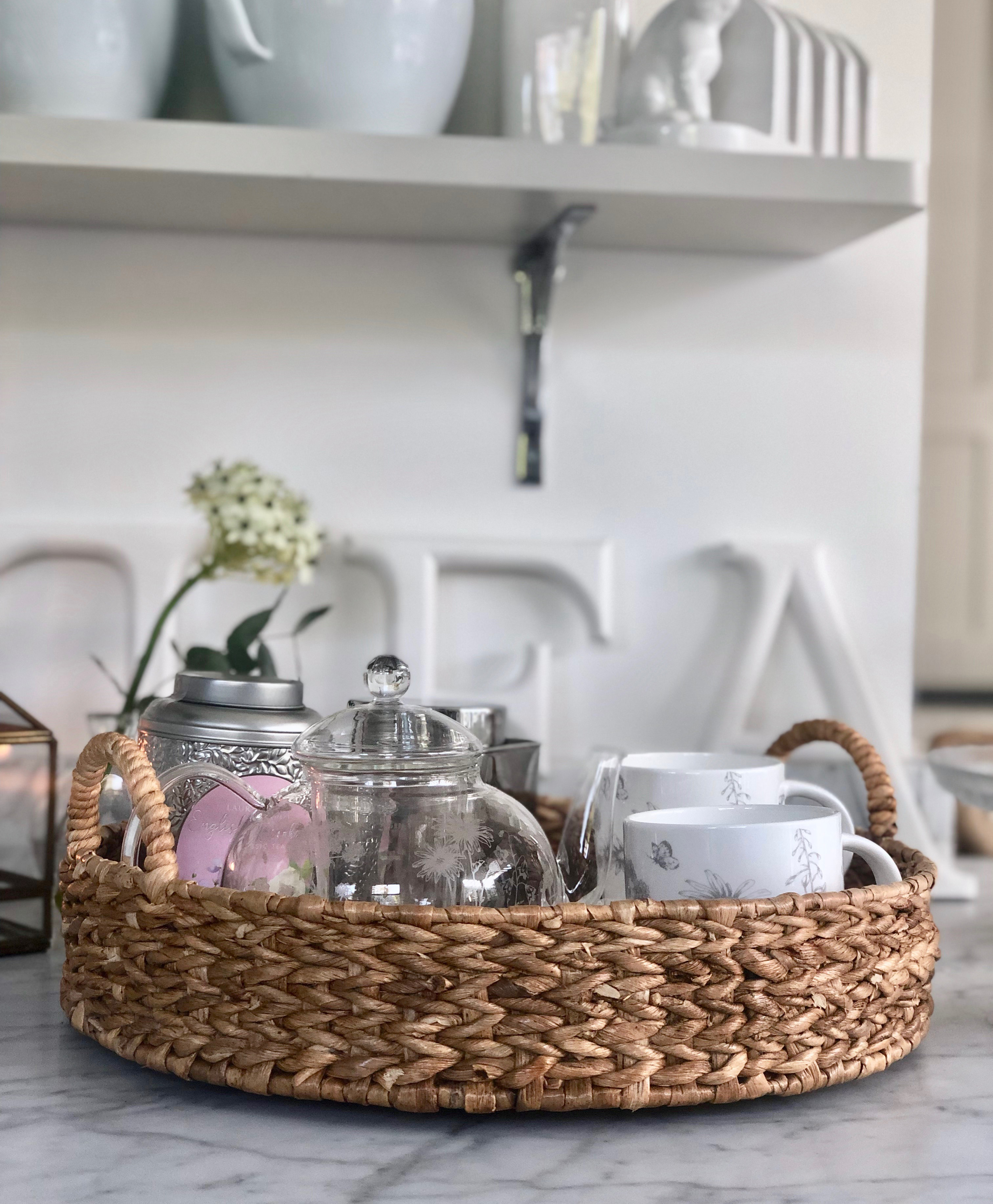 Tea is my go to for that instant moment of calm in a very busy house, as soon as I have my mug to hold I feel all tensions seem to melt way. I can totally relate to the whole 'Cha' tea ceremony in China and how special the ritual of tea is within history, creating that special moment in time to drink your tea. Perhaps this has all stemmed from that feeling of comfort you get taking that first sip!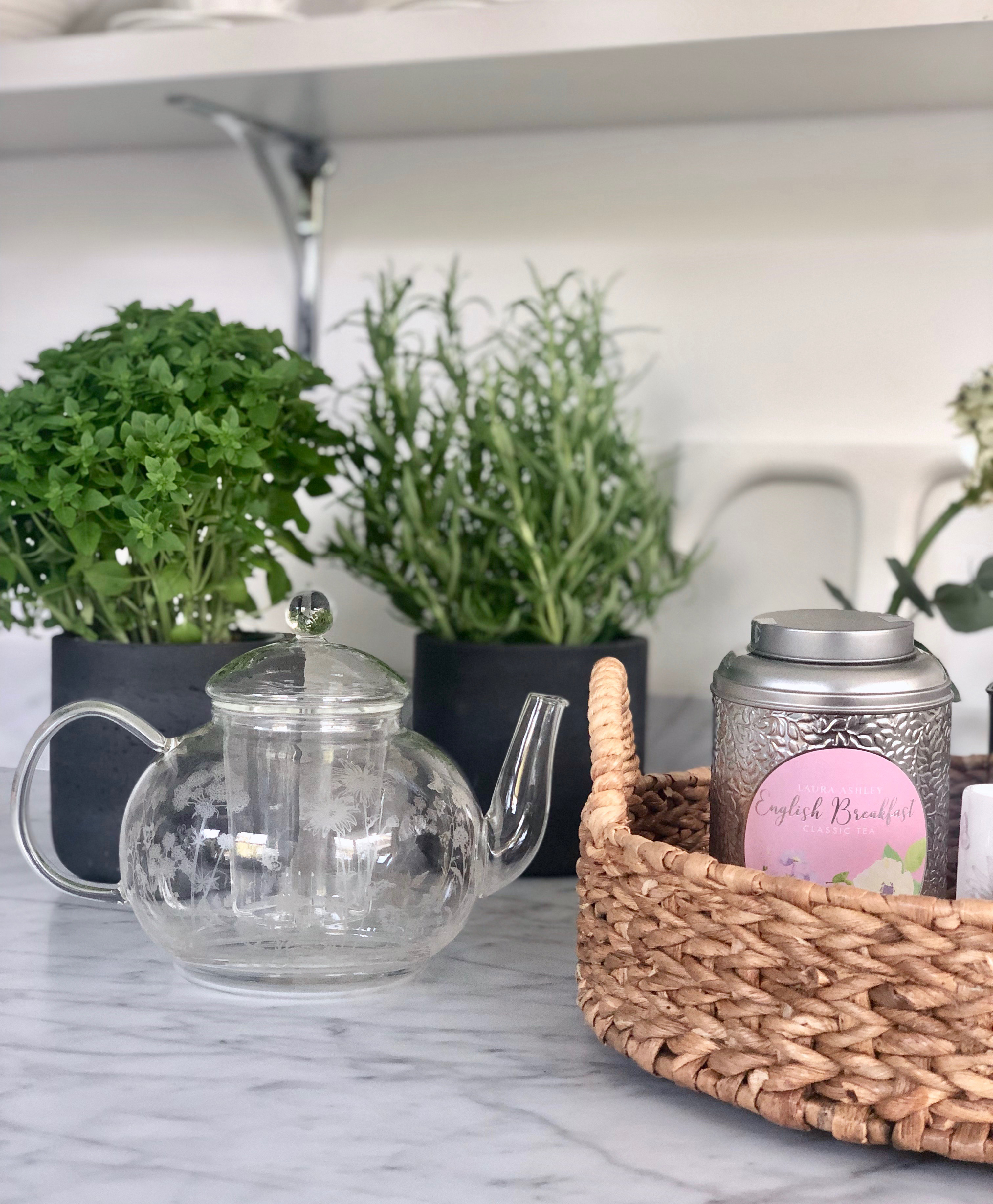 With national afternoon tea week just past, what better way to celebrate tea than in collaboration with Laura Ashley and create a 'Tea Station', using the gorgeous items above. This station gives me easy access to my tea ritual with everything in one space, not only that, every time I walk past, it will remind me to have a quick peaceful moment in time and make a cup of tea. The kitchen Island is definitely the best spot for this, as I will never miss it, despite ours being slightly tucked in a corner, it is always the area that everyone gravitates to, so the perfect spot for a tea station.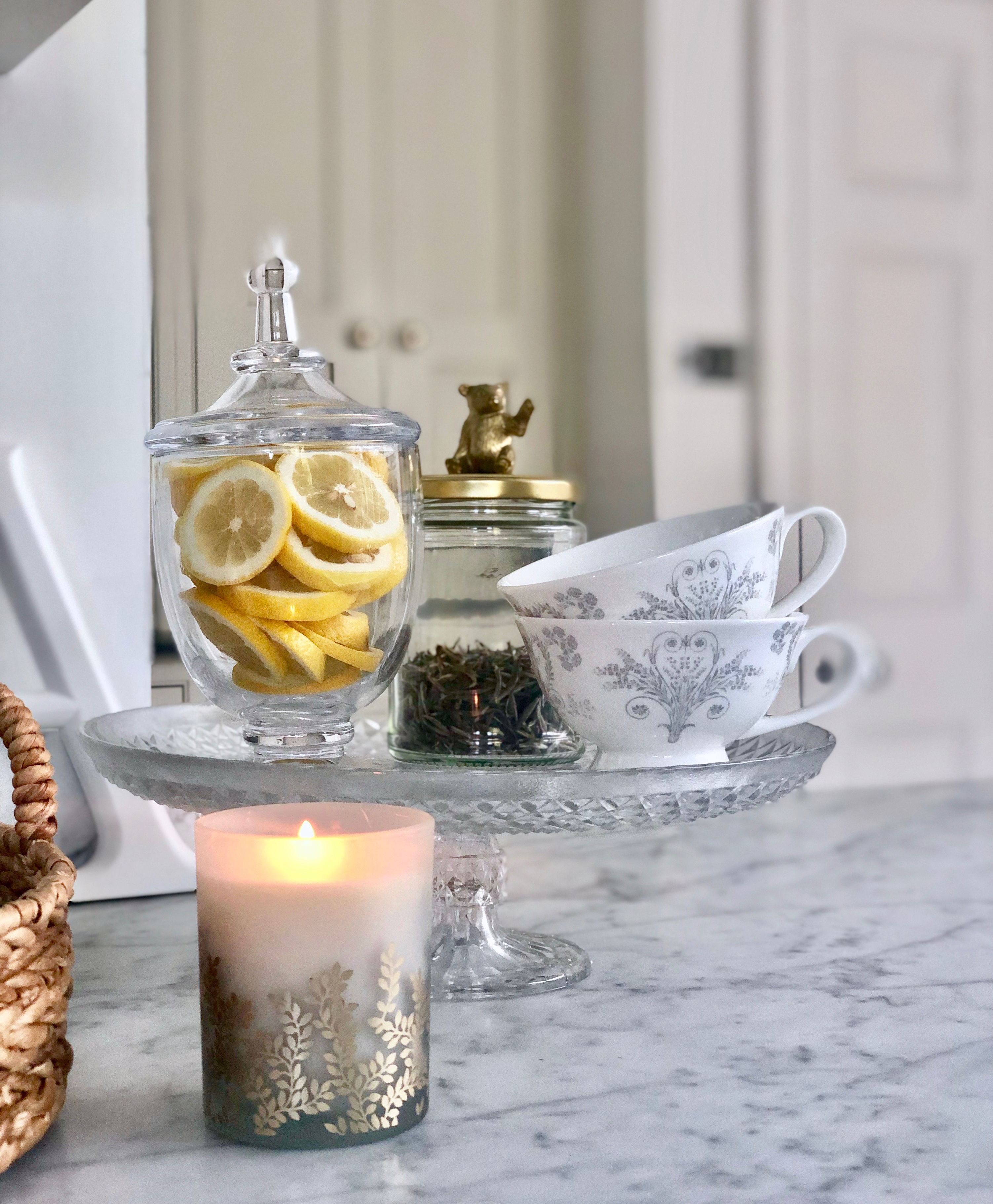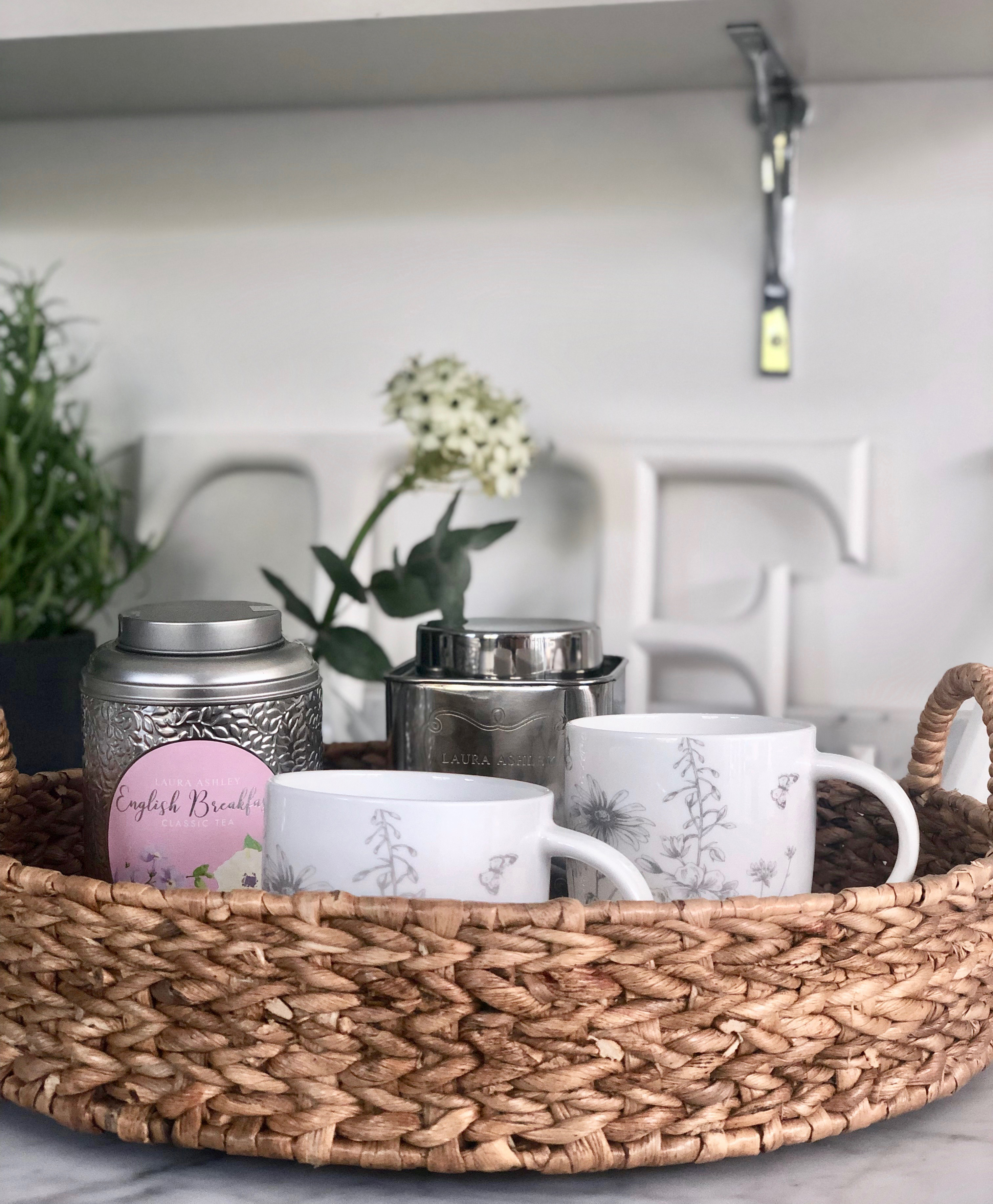 The rustic Water Hyacinth Round Tray is the perfect container to hold my English Breakfast tea alongside the Sliver Effect Sugar Caddy and very pretty mugs from the Lisette Steel range, the natural weave adds a gorgeous  warm texture to this setting. I also wanted to create a bit of height, so used a Glass cake stand to create this and then popped the small Glass Jar filled with fresh lemons on top, alongside the very elegant Josette Cup  and Saucers for that more indulgent tea and the Lisette Glass Tea Pot. The gorgeous aroma of the Lavender and Camomile candle helps create that warm inviting scene; especially for guests.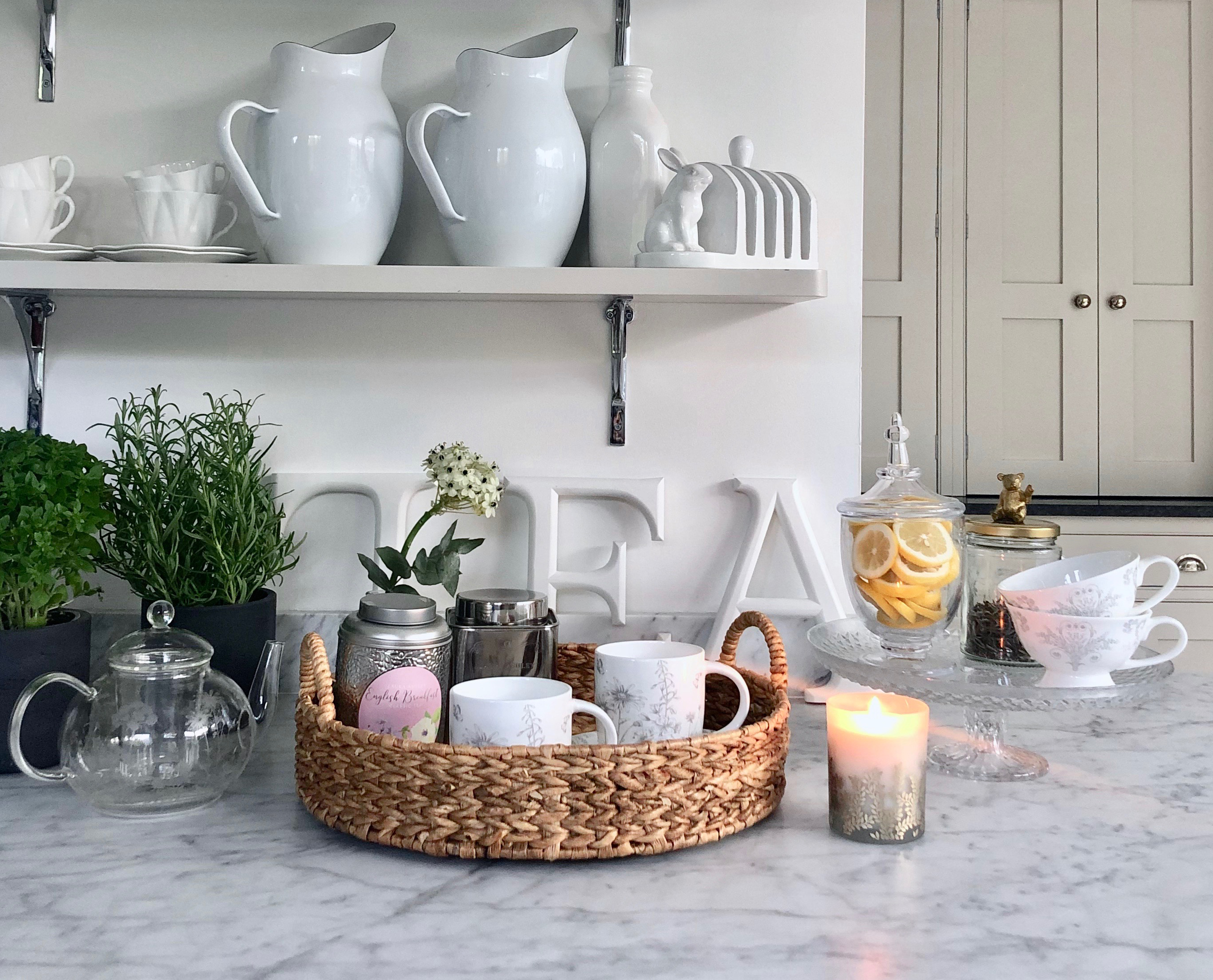 Making up a little tea station has created an area that not only helps me relax just looking at it, but also reminds me to make that cup of tea and gives me easy access to everything that I need, it also adds a lovely focal point to the island, which can look very bare at times and is a great area to catch up socially with friends over a cup of tea. With Autumn quickly drawing in and the days getting colder it is so nice having a little area dedicated to a feel good ritual in the home.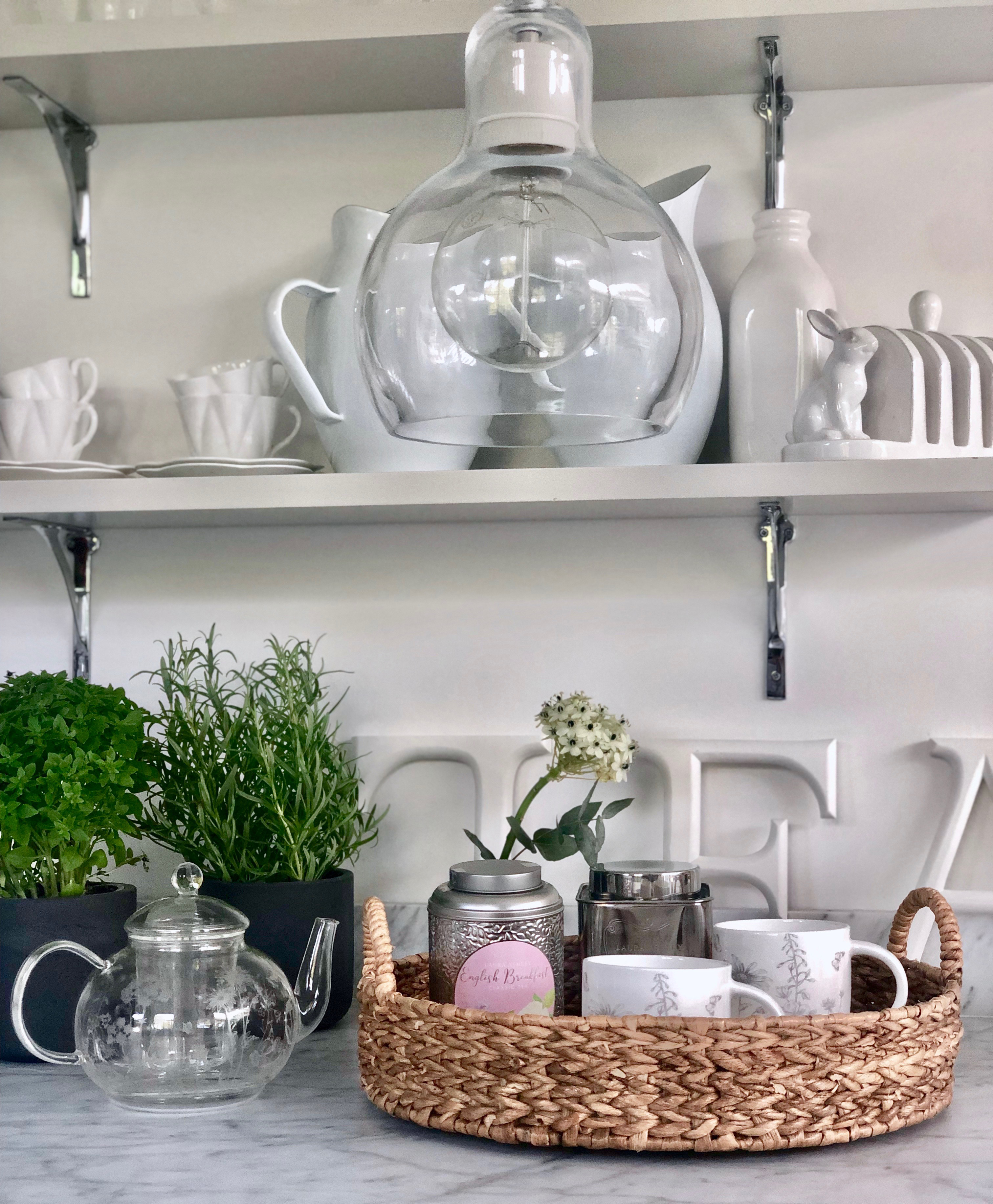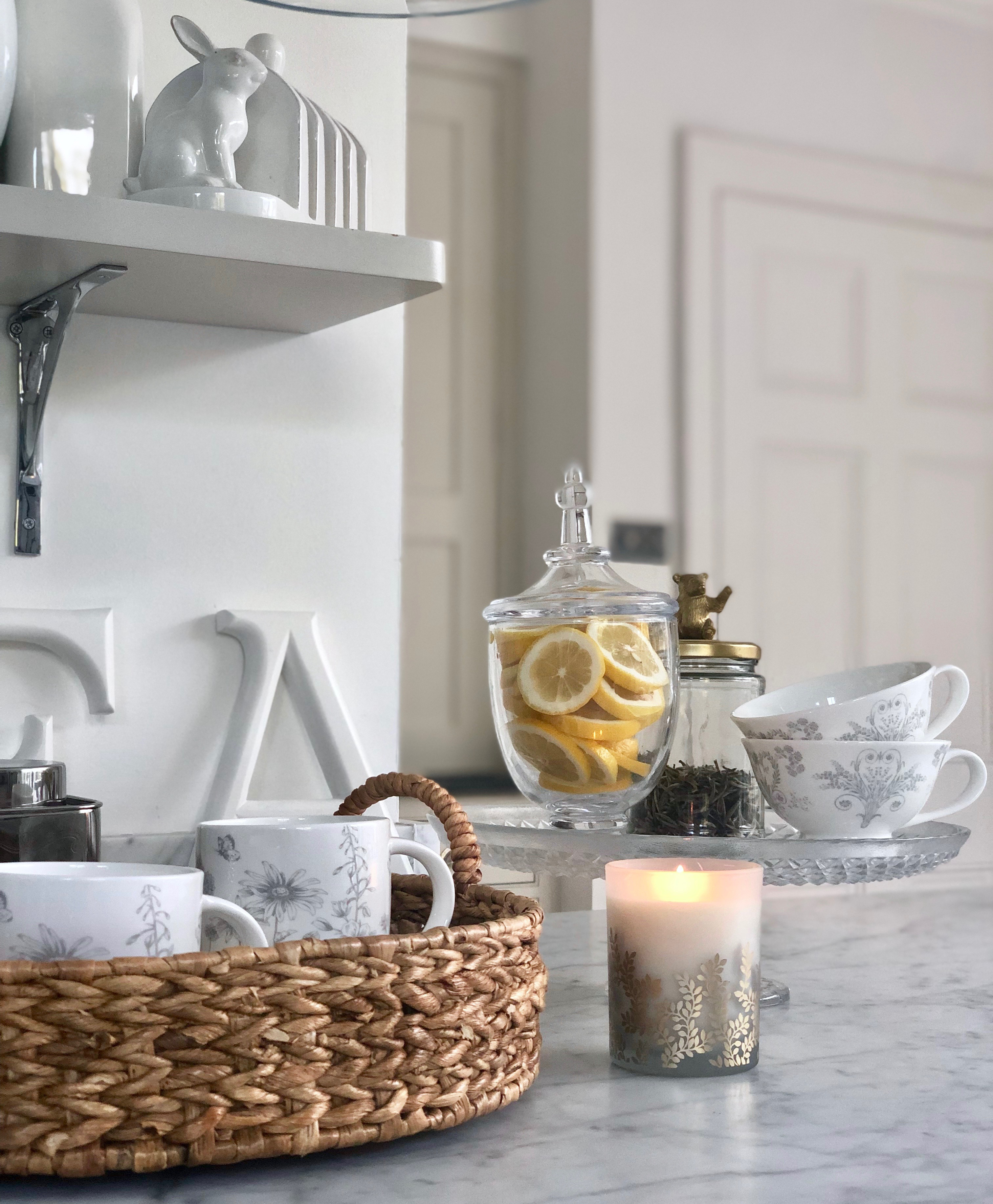 Images and words were created by Leoma Harper of Style the Clutter using Laura Ashley kitchen and home accessories.
What do you think of this breakfast tea bar idea? Let us know in the comments below.