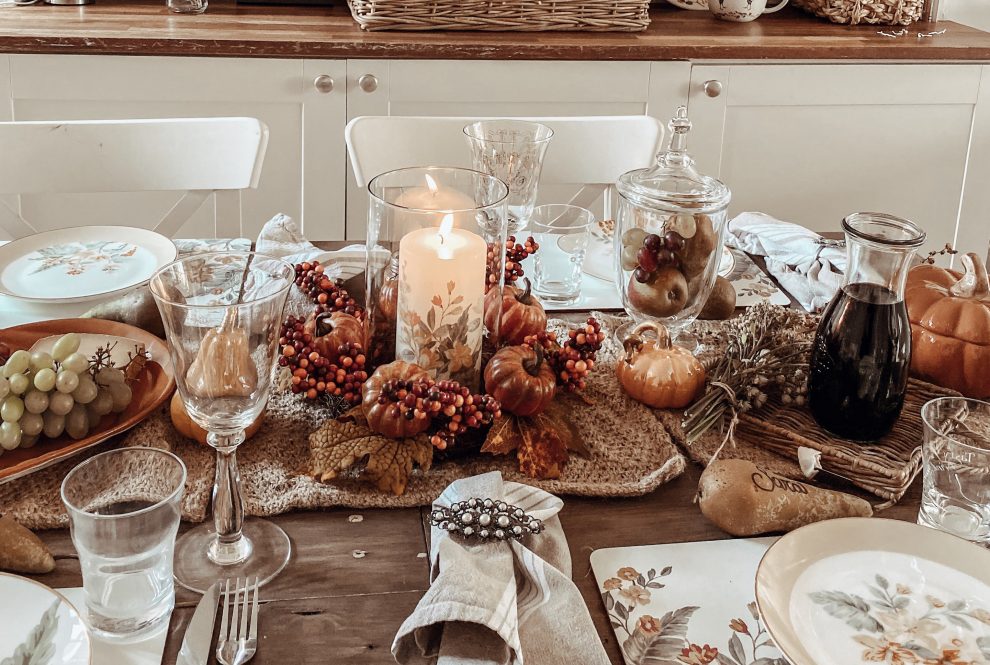 Learn how to create a stunning seasonal table display that will give your dining room a cosy, autumn feel. read more
Like Christmas and Easter, Autumn seems to be another time of the year that we get in the festive mood; ready to shake off the pastel hues of spring and dive into the burnt oranges and deep purples of of the season. It's at this time of year that giving your house a cosy feel has never been easier and to give us some tips of transforming your dining room into an autumnal utopia we enlisted the help of interior and fashion blogger Sara Quaglia of Sara & Catherines Tales. Using our range of Laura Ashley Autumn accessories Sara has created a stunning table display that looks cosy and inviting.
How to set up a dreamy autumnal table
October is one of my favourite months from ever since I was a child. Where I come from in Italy, October is a month full of events as the world famous truffle fair takes place in the city of Alba where my grandparents used to live: it was so much fun.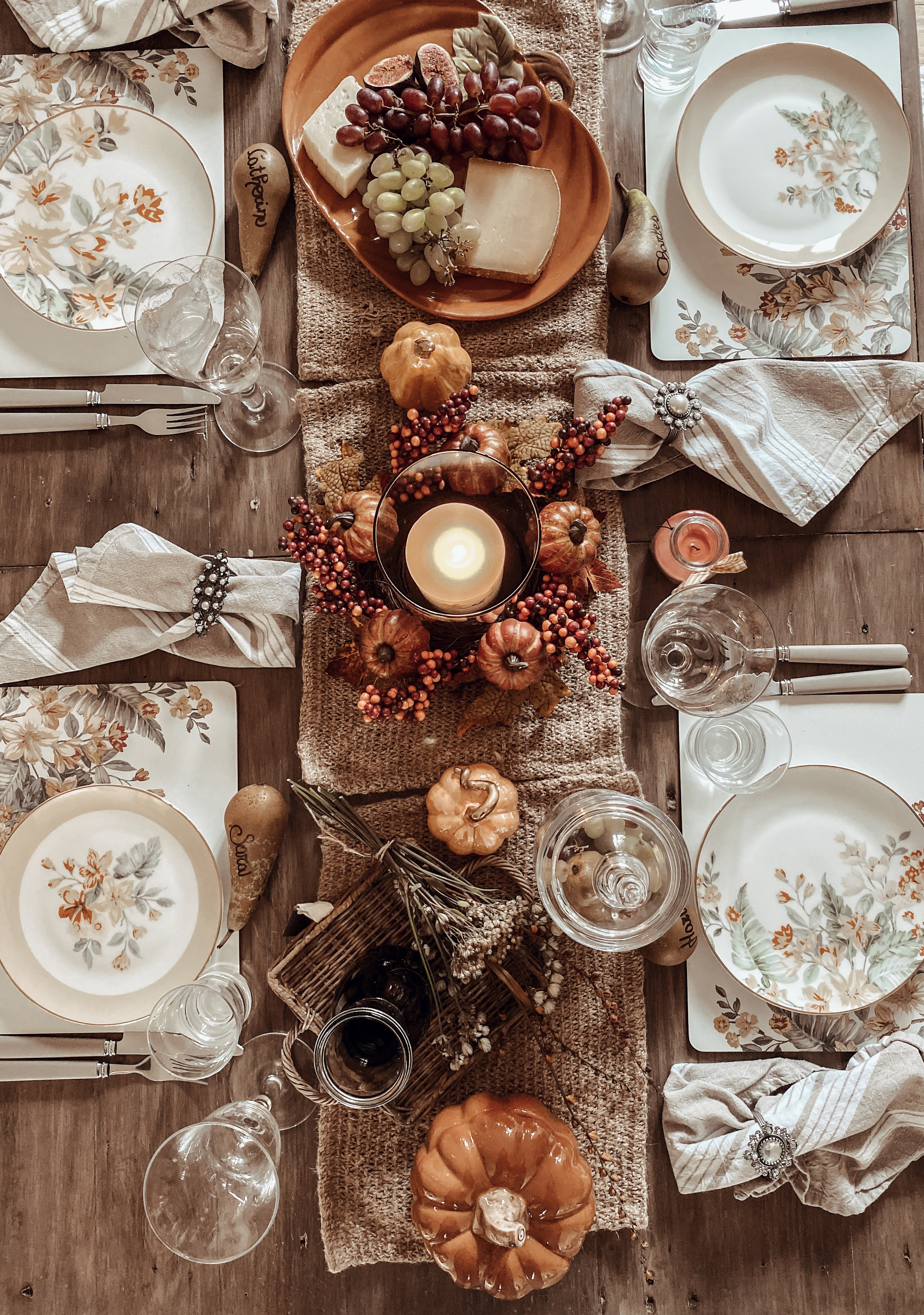 October is the perfect month to gather around a table—that is prepared to perfection—and spend hours eating comfort food, sipping a good red wine and chatting the dark evenings away.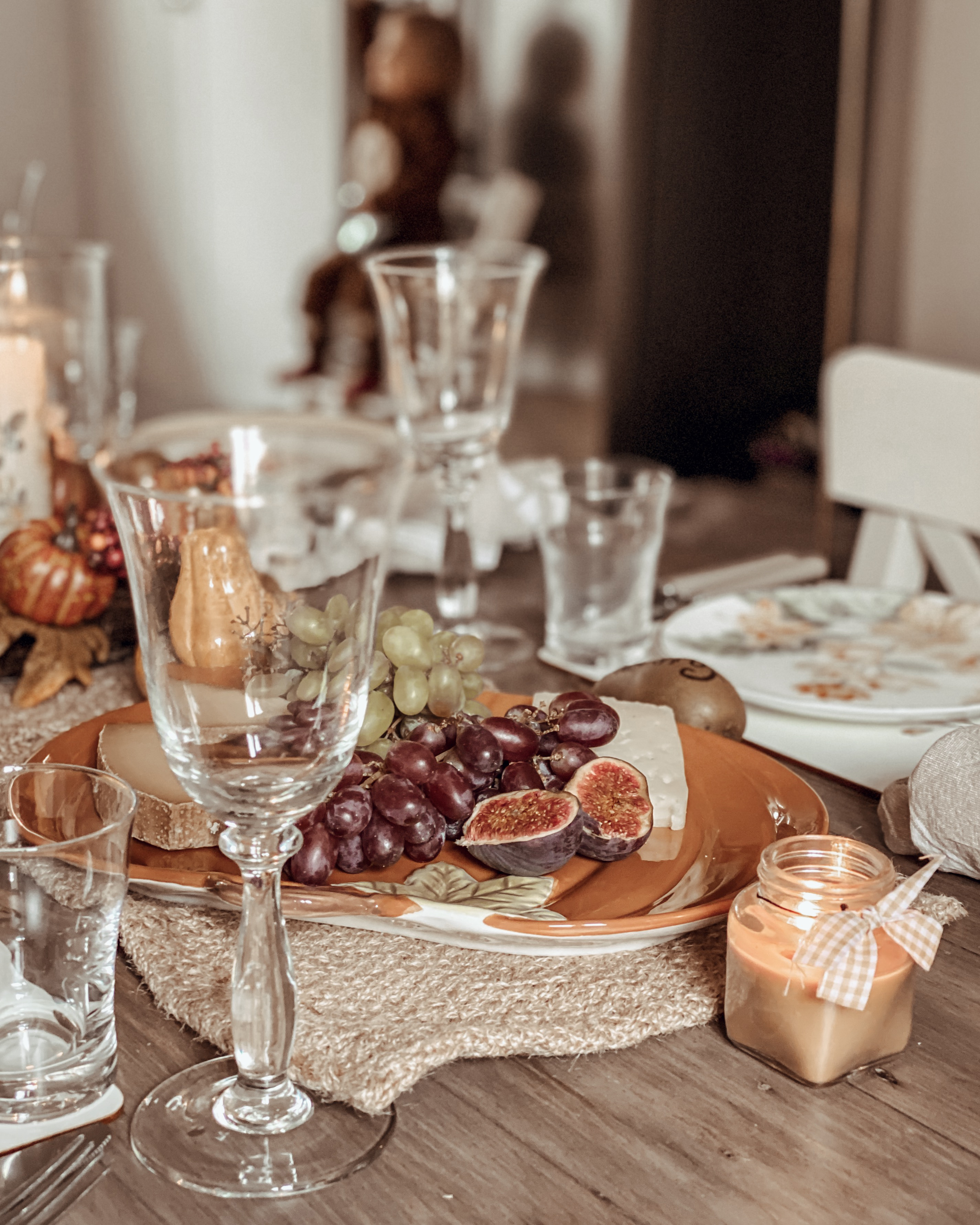 If it's true that I'm not the best cook (although I'm experimenting more and more) it is also true that there Is nothing I enjoy more than setting up a table that pleasantly surprises my guests.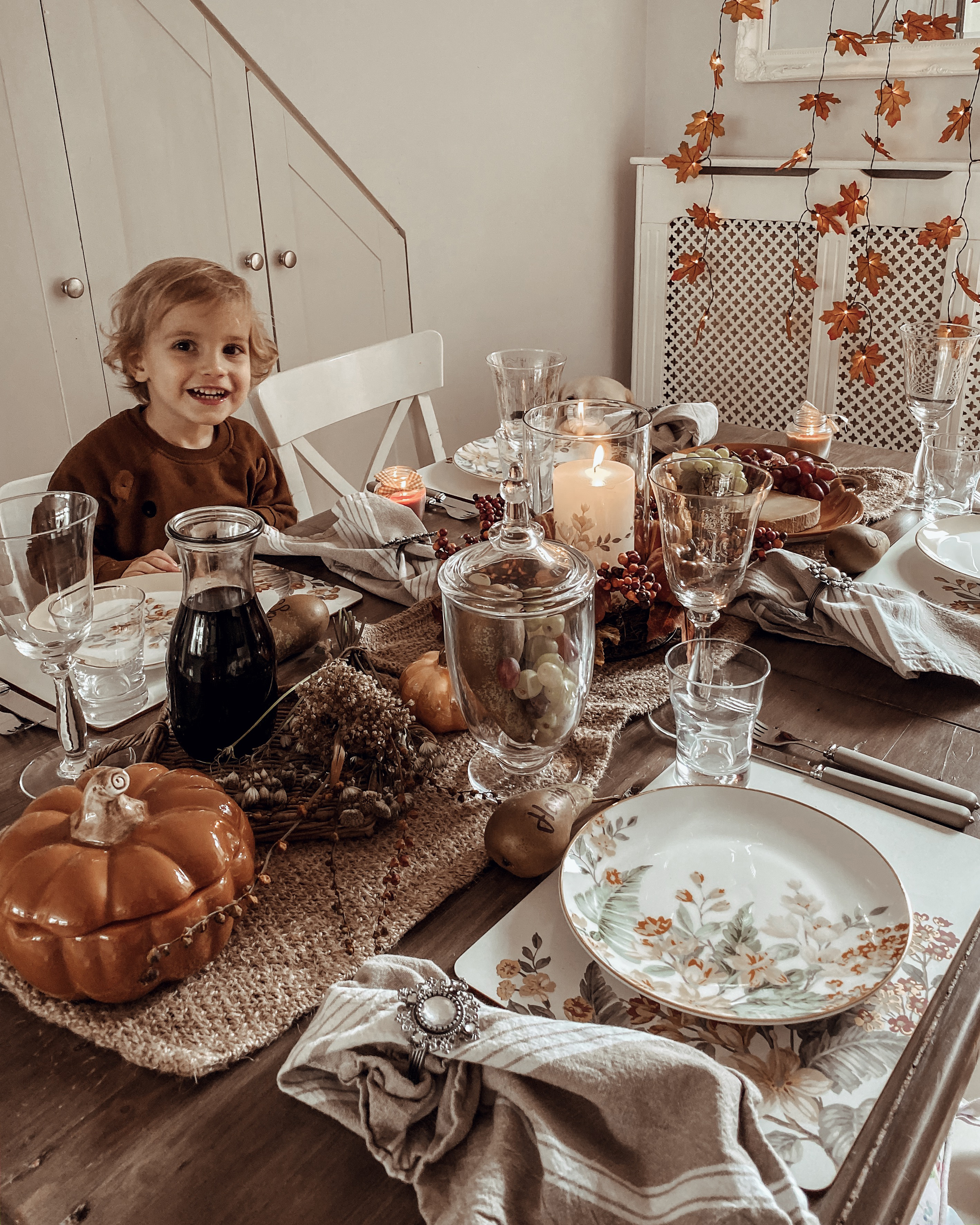 When Laura Ashley asked me if I wanted to style an autumnal table using items from their latest collection, I was, of course, so excited to do so for one of my favourite interior brands and to which I feel emotionally attached as we started working together as soon as I moved to London.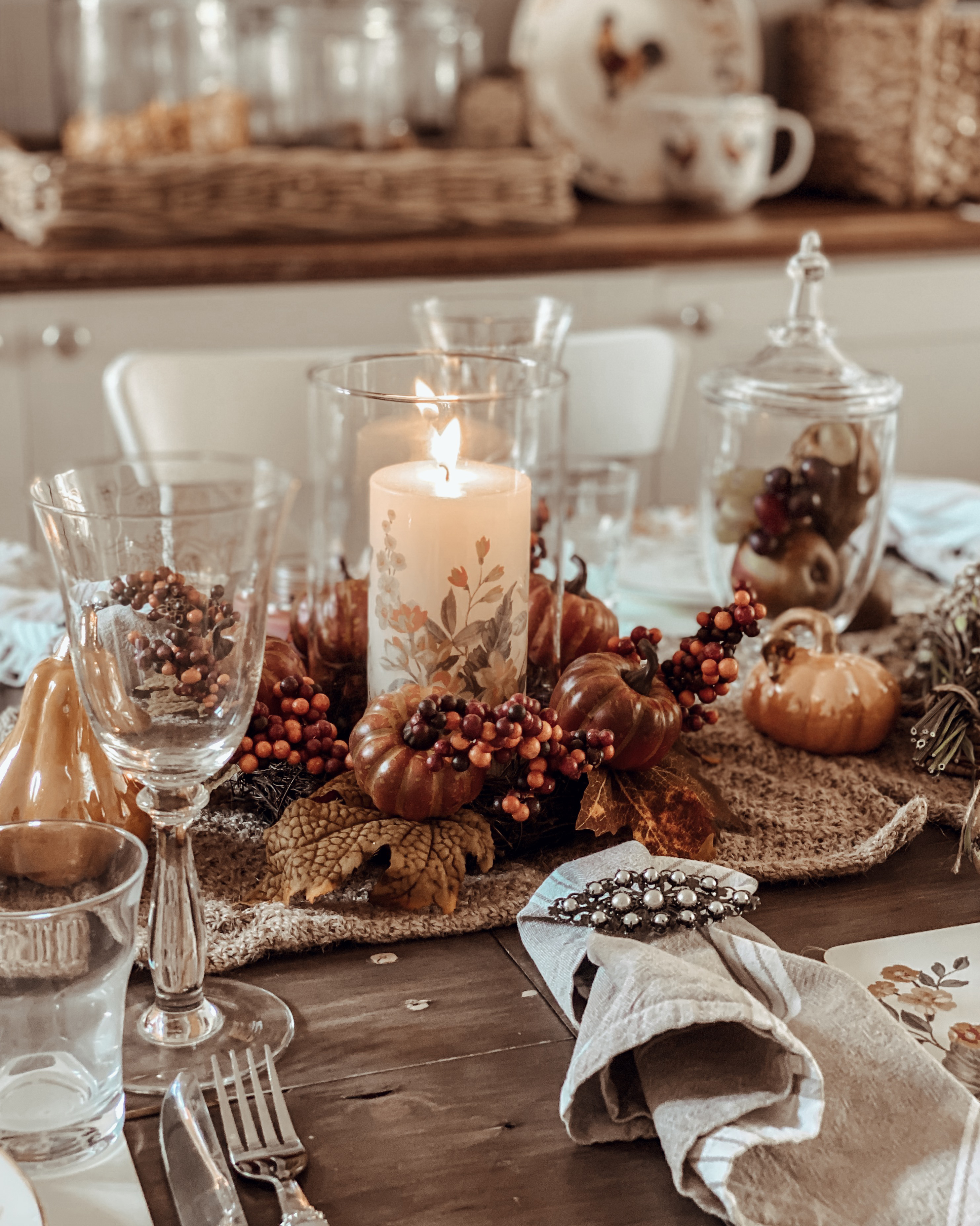 For this table I mixed some items from their newest Florintine collection with some seasonal pieces and I'm well chuffed with the result!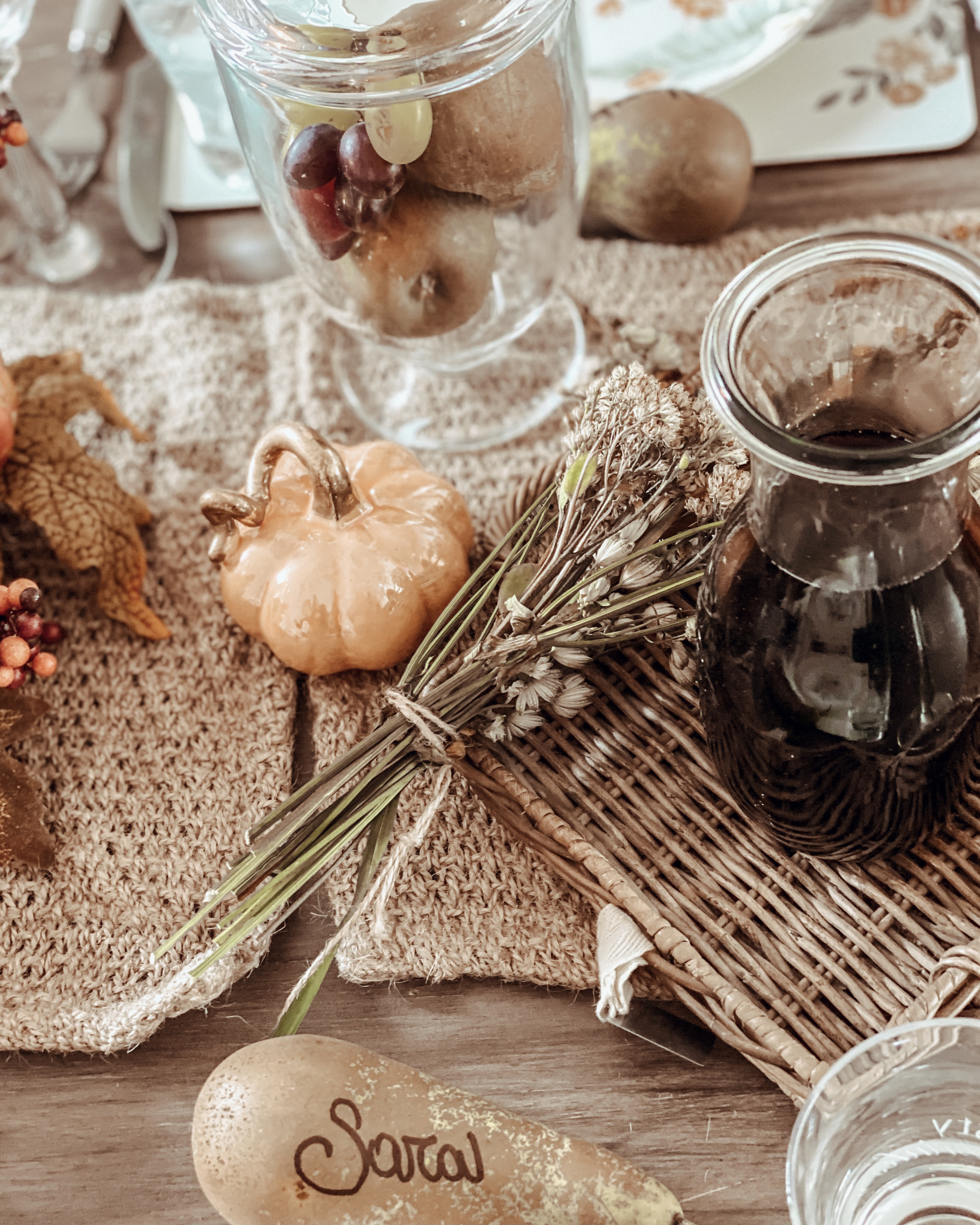 For my table I started with lining some burlap placemats side by side to create a sort of table runner and, in the middle of it, I placed their autumnal candle holder with the Florintine pillar candle in it. This was my centrepiece around which I placed my decorative items: the pumpkin soup bowl has been repurposed and was used as a cheese cracker holder and I filled the pumpkin platters with my favourite French cheese (Comte') and some grapes.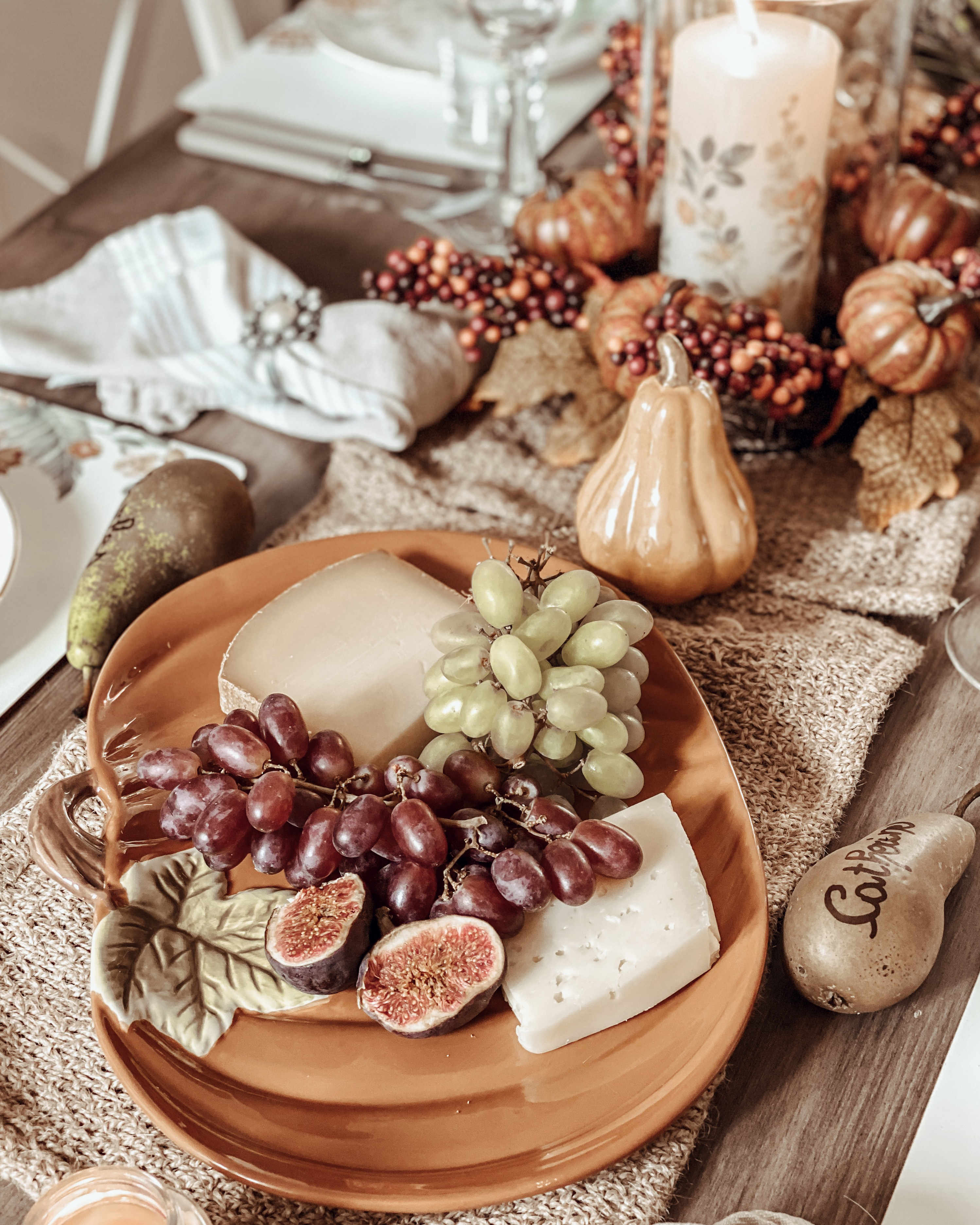 I used the matching placemats and plates from the Florentine collection, their golden hues are so perfect for this season! I chose pears as place cards on which I wrote our names; I think it's a cute and cost effective idea as you can eat the pears afterwards with your cheese (a match made in heaven if you ask me).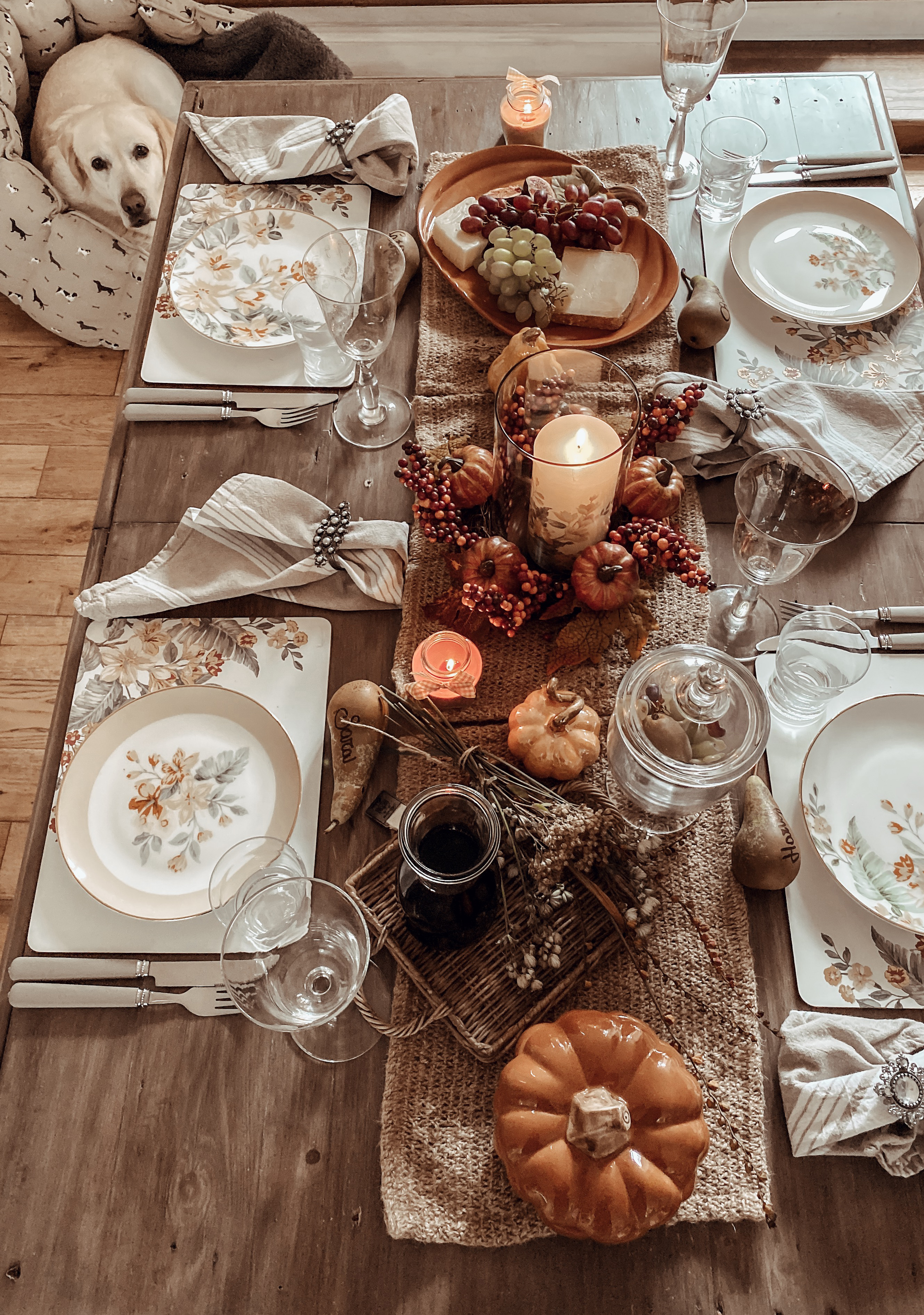 As a finishing touch I filled the glass large jar with seasonal fruits, lit some small candles and added some dried flowers. We then had our current favourite meal: an earthy cottage pie. YUM!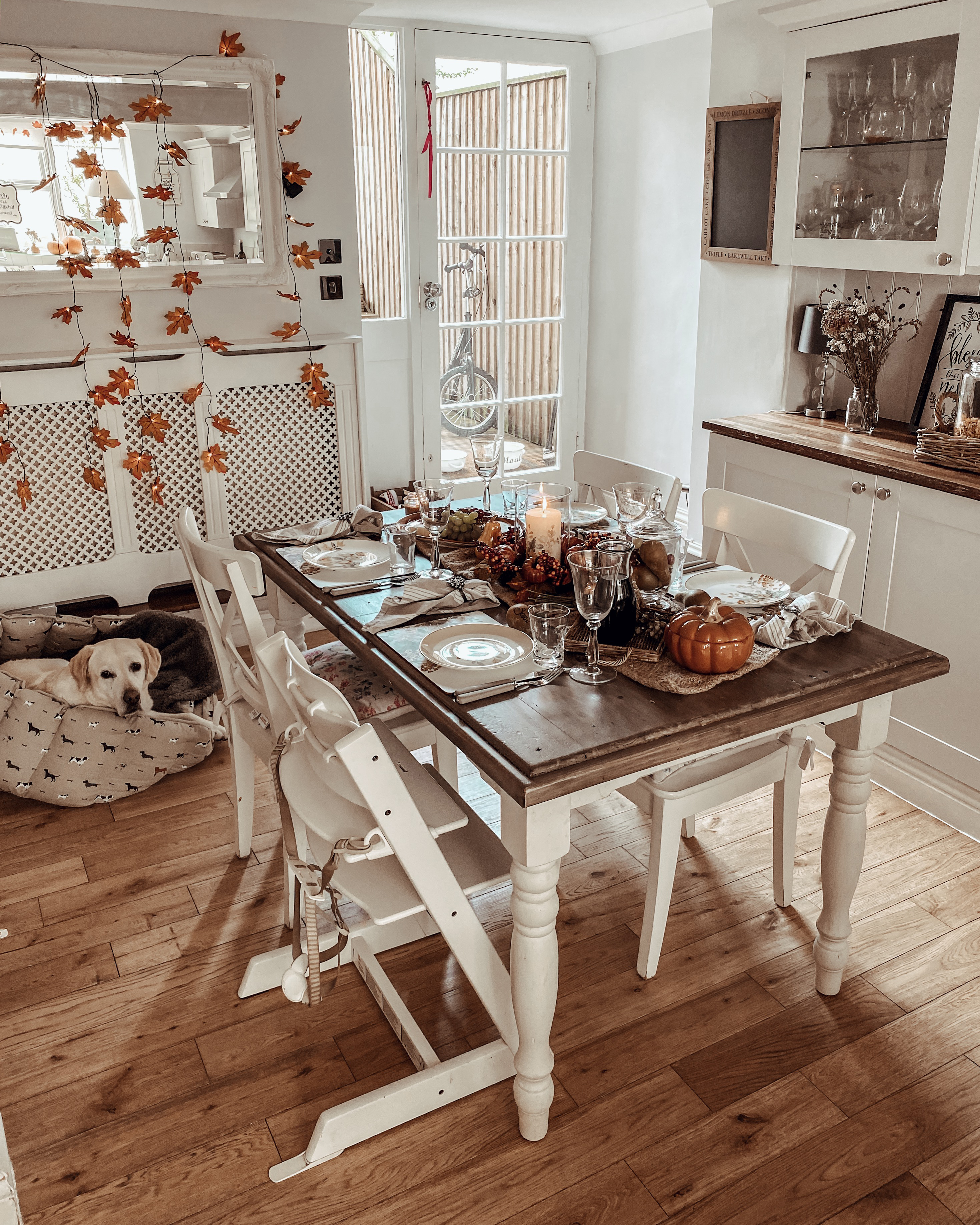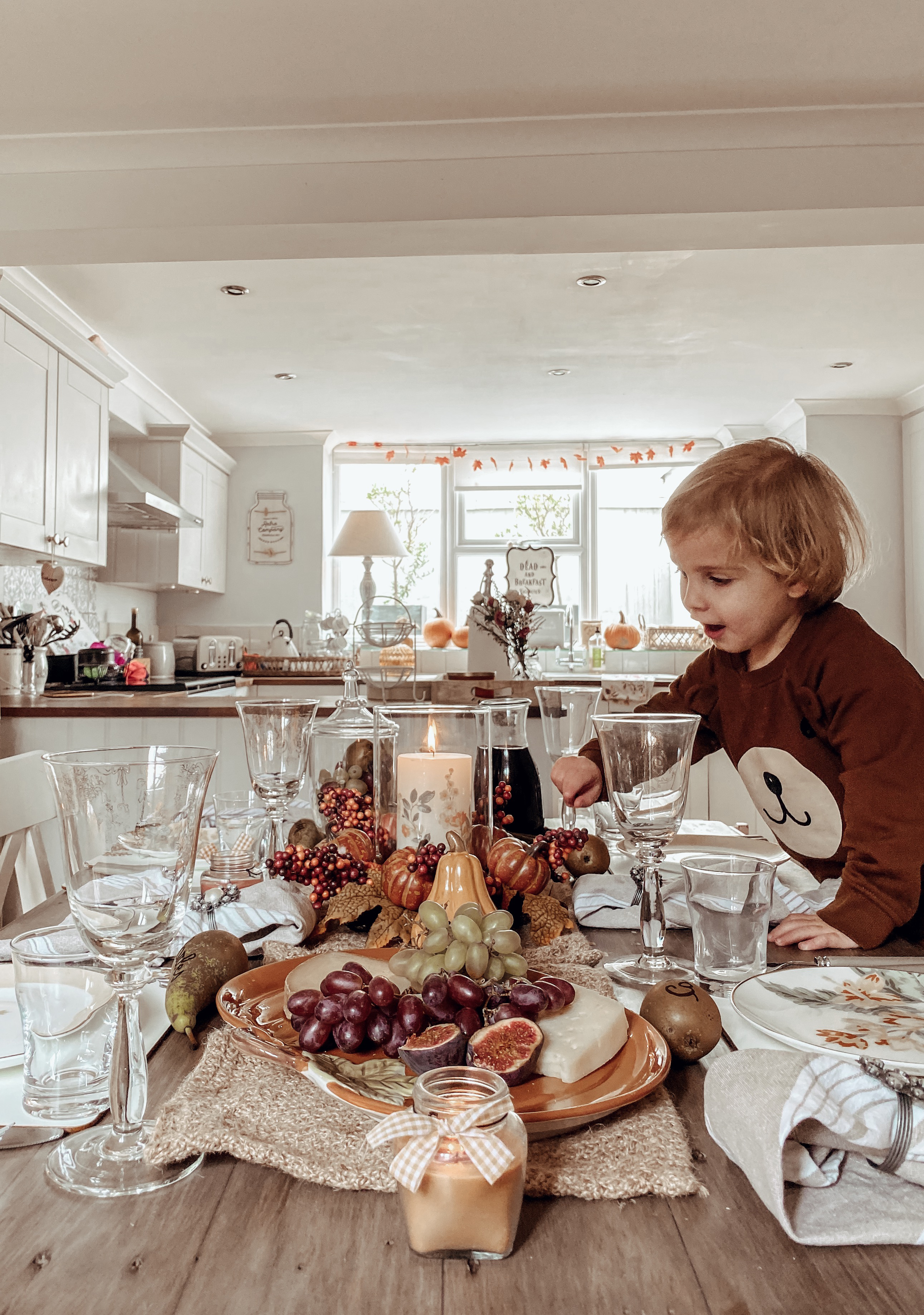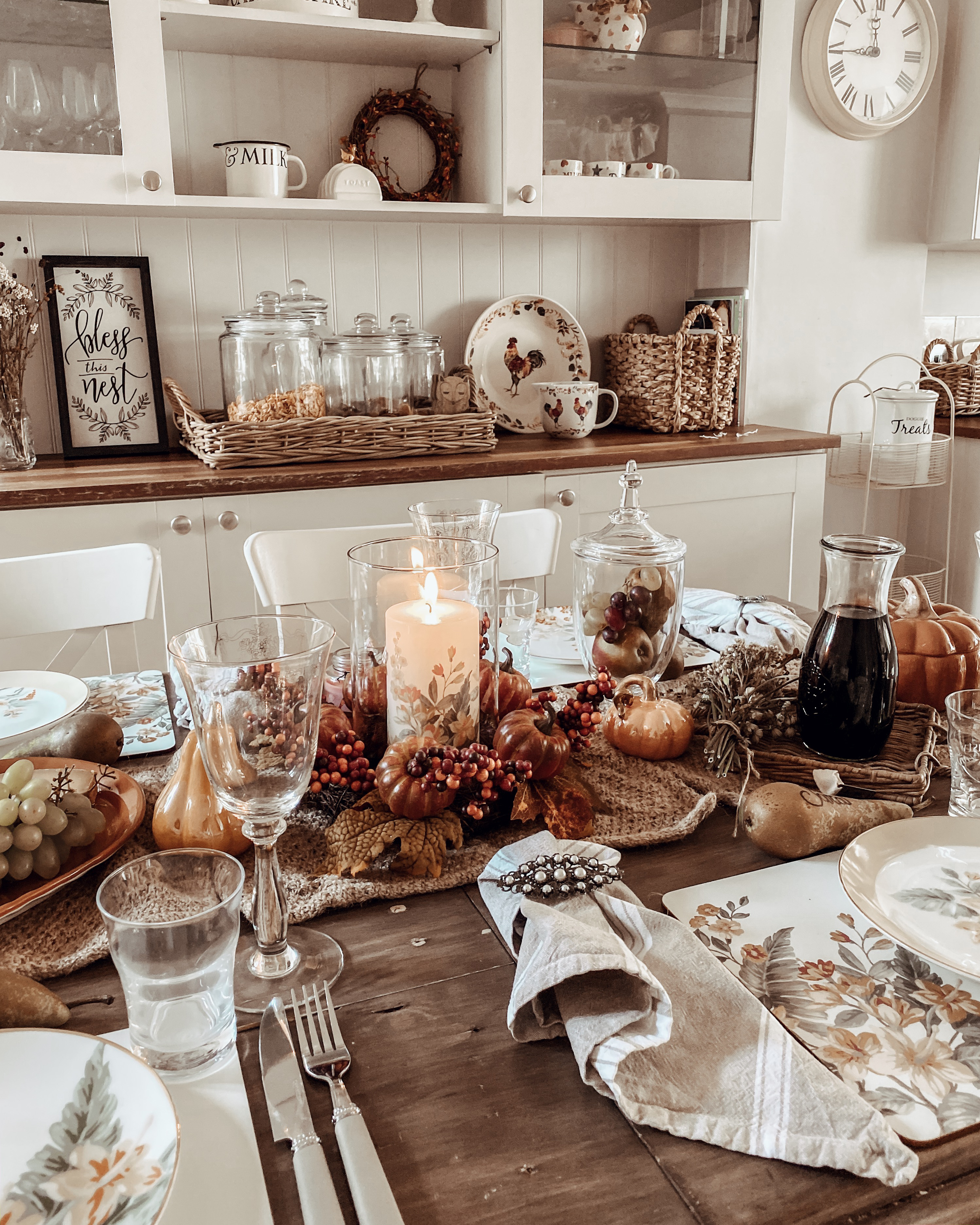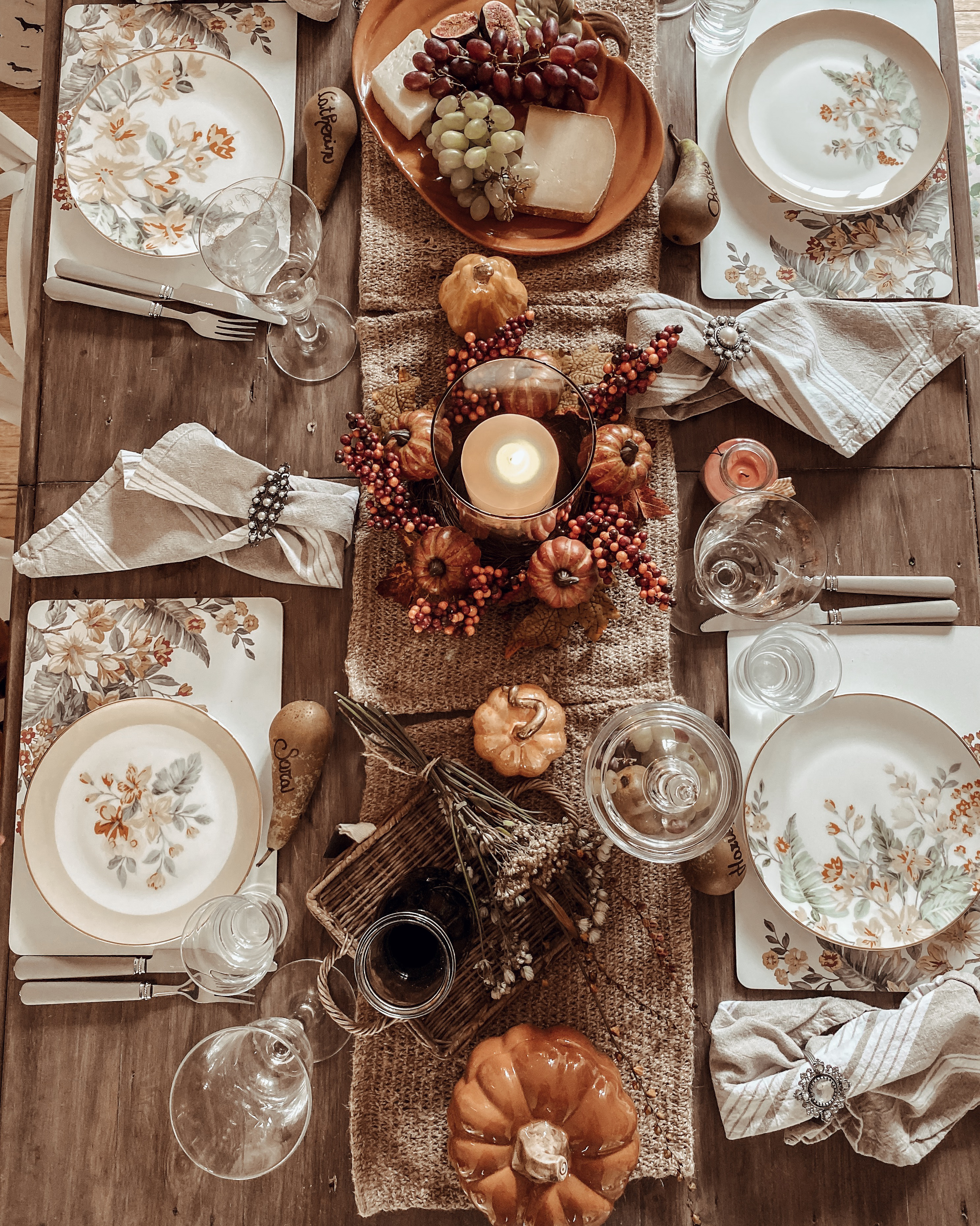 This table display was created in collaboration with Sara Quaglia of Sara & Catherine's Tales using our autumn accessories range.
Do you like the rustic look of this table display? Let us know in the comments below.