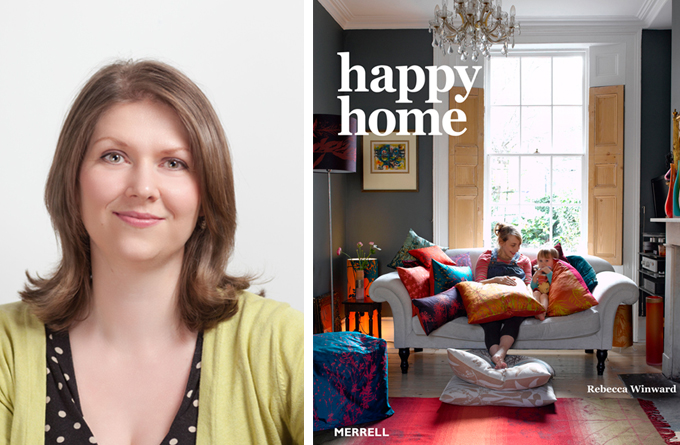 Author of new book 'Happy Home' Rebecca Winward edits her 'happy home' picks read more
Balancing practicality with versatile interior style is a fine art. Former Period Ideas Editor Rebecca Winward's  'Happy Home' book is our new mantra for creating a down-to-earth home which combines both in equal measure. Learn the do's and don'ts of layout, colour, coverings for walls and floors , storage and accessories. All the useful tips you could wish for in planning the rooms of a fully functional and stylish abode, accompanied by inspirational images of real life working homes…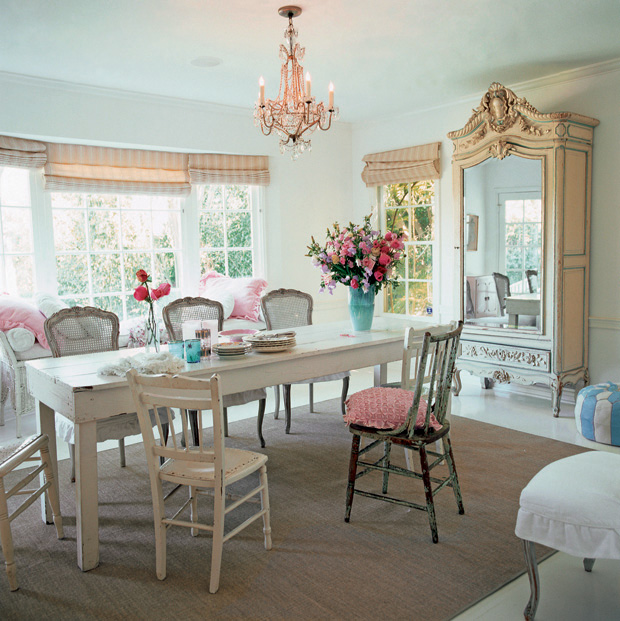 Copyright GAP Interiors / Emotive Images. Image taken from 'Happy Home' by Rebecca Winward (Merrell Publishers £24.95 www.merrellpublishers.com)
We invited Rebecca to take a look at our Autumn /Winter range and edit her top picks for creating a Laura Ashley 'happy home'. Here are her findings…
Garrat oiled oak library storage box

I adore the vintage utilitarian style of modular bookcases dating from the first half of the 20th century, but sought‑after Globe Wernicke originals tend to go for silly money at auction, so when I found this design classic in Laura Ashley's range I was delighted. Not only can you choose the height of your bookcase, but dust is kept at bay by the glass fronts (less cleaning is always a good thing!), and also the oiled finish is less easily damaged than a varnish might be.
Oakham round extending dining table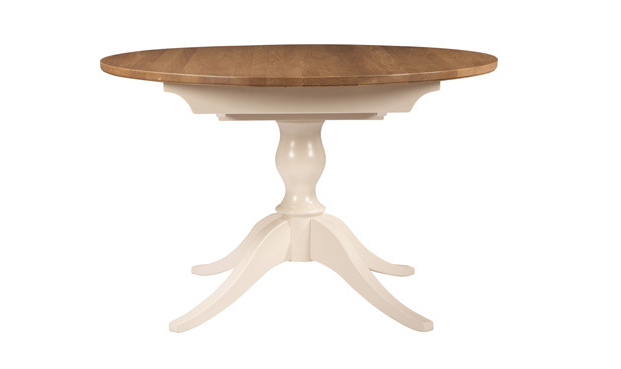 Round dining tables are the most sociable kind, since they mean that everybody is facing inwards and can join in the conversation easily ‑ but if you ever need to seat extra people, for example at Christmas time, then choosing an extending version is a savvy decision. I also love the relaxed
style of this table, which fits in well with the kind of practical, homely interiors that I tend to create.
Burlington leather upholstered furniture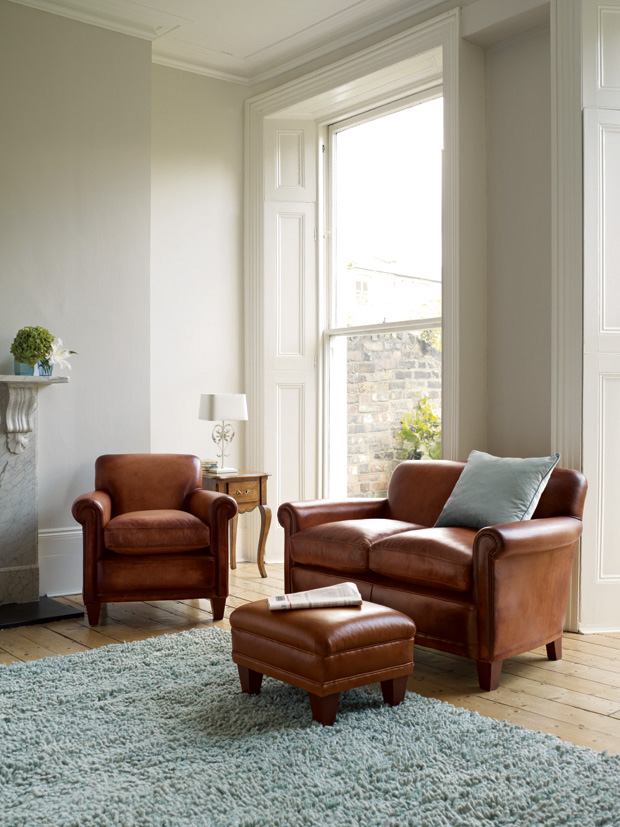 I've always found that leather upholstery tends to look good for longer than fabric (and brown leather ages particularly gracefully), while choosing a classic shape like this will also mean that your furniture won't look dated too quickly. The other thing I like about the Burlington range
is that there are two size options when it comes to the two‑seater sofa, which allows you to choose the one that best suits the proportions of your space.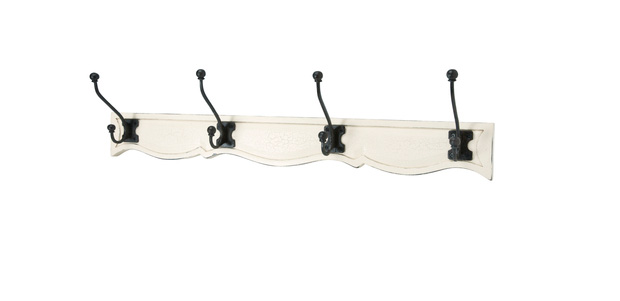 I like to use hooks to provide hanging storage in all sorts of rooms, not just in the hallway, and this rack would suit the kitchen or bedroom equally well. While I do use single hooks if space is tight, using a rack means drilling just two or three holes to benefit from a number of hooks,
rather than drilling for each hook separately (and having to make sure they're all straight and evenly spaced!).
Cotton/PVC fabric in polka dot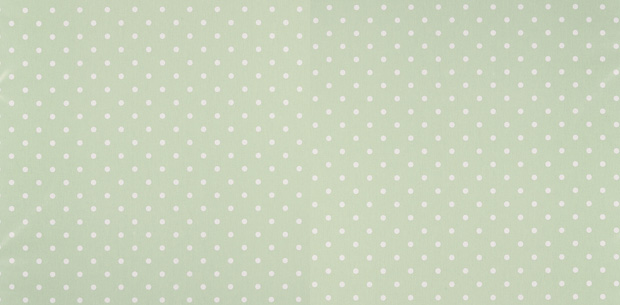 Making an 'everyday' tablecloth from a length of this fabric is one of the smartest moves I made in our dining room, as any splashes or spills can be simply wiped up, and there's no extra laundry to do. Thanks to the range of colours available, the polka dot design is very versatile ‑ choose red for a cheerful retro‑style room, while duck egg and eau de nil offer a more subtle look. It's also great for lining drawers and cupboards too.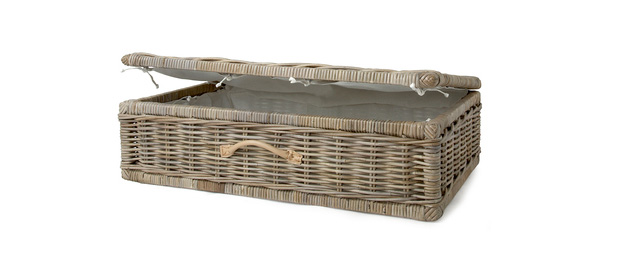 Under‑bed storage is an absolute must in my opinion, and choosing such an attractive design as this will put you way ahead in the style stakes ‑ as unless you decide to fit a valance to your bedstead, you will be able to see boxes underneath it. This country‑style design has also got the
all‑important lid (complete with cotton lining), which is essential in order to protect your belongings from the inevitable dust.
'Happy Home' by Rebecca Winward. Merrell Publishers £24.95 www.merrellpublishers.com