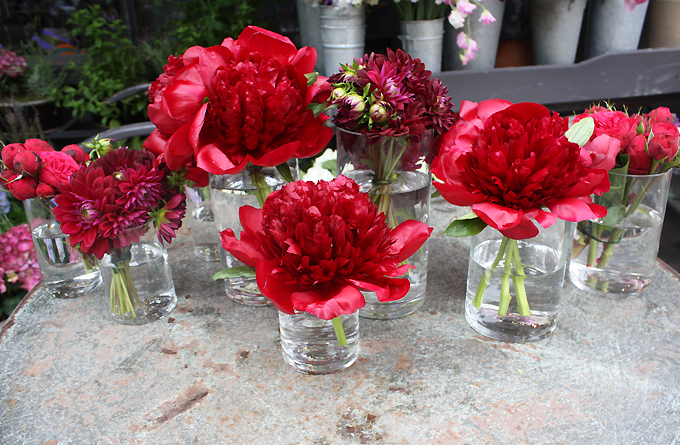 Florist Wild At Heart are back with their summer floral masterclass... read more
June is such a fabulous time for flowers. Beautiful Lisianthus, gorgeous Stock, sumptuous Sunflowers, the list is endless. Today, our Wild At Heart floral masterclass is going to mix three monochromatic flowers to create a beautiful summer arrangement.
I love creating mixed floral centrepieces with varying sized glasses, it's really very easy. This assorted selection of peonies, dahlias and roses work really well together. Peonies really are the standout flower of this arrangement. A truly breathtaking flower, peonies make this arrangement a real statement piece, and you don't need masses of them to make an impact.
Mixing my favourite flower, roses with huge blousy peonies, and a selection of Dahlia's really creates a complex, beautiful display. If you are looking to get more for your money, this collection of flowers is also a great way to create an arrangement with the wow factor on a relatively low budget.
Step 1 – select a range of handheld vessels at varying heights. Lots of different sizes will create a beautiful centrepiece with added depth.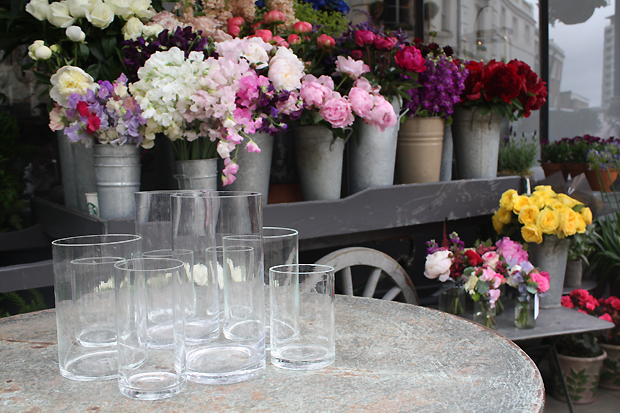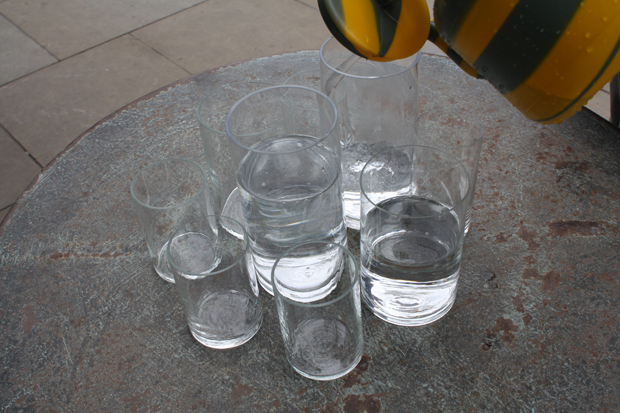 Step 2 – Select a range of monochromatic flowers for the display, to create a strong, vibrant and vivid look.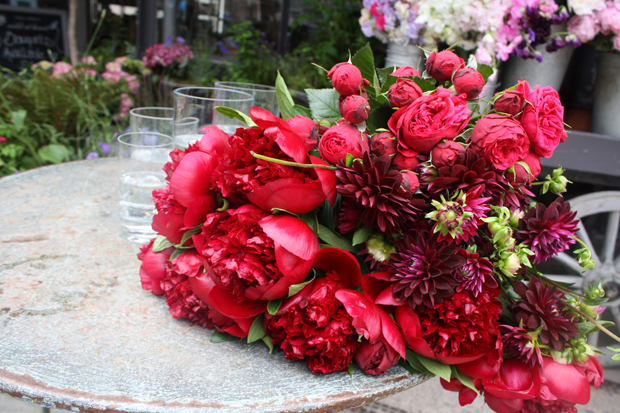 Step 3 – Separate each flower, and pair the roses, peonies and dahlias into groups. Trim and condition each of the flowers before you begin arranging.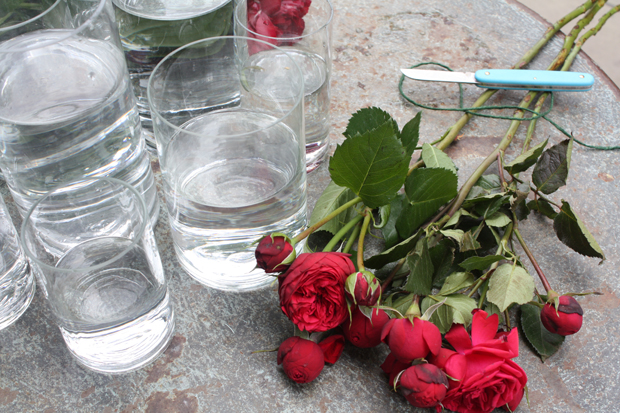 Step 4 – Begin to tie the flowers into neat little collections, ready to be placed in vases.
Step 5 – At this point you should have a selection of flowers tied and ready. When you begin to arrange the centrepiece, alternate between a mixture of tied and single stems to keep the centrepiece varied.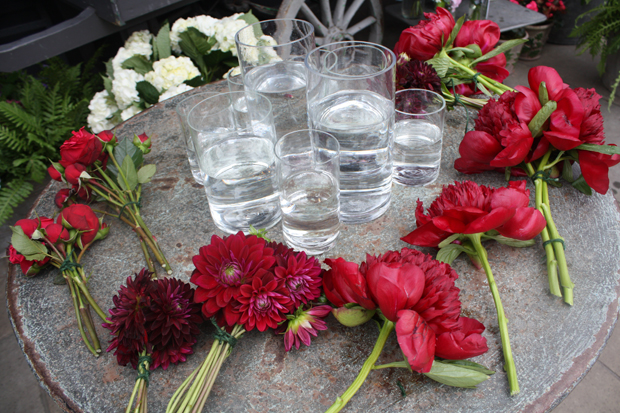 Step 6 – Start to place the flowers into the vases. Try and mix up your arrangements to create a truly quirky feel.
Step 7 – Eventually you will have a beautiful mixed centrepiece! Stunning.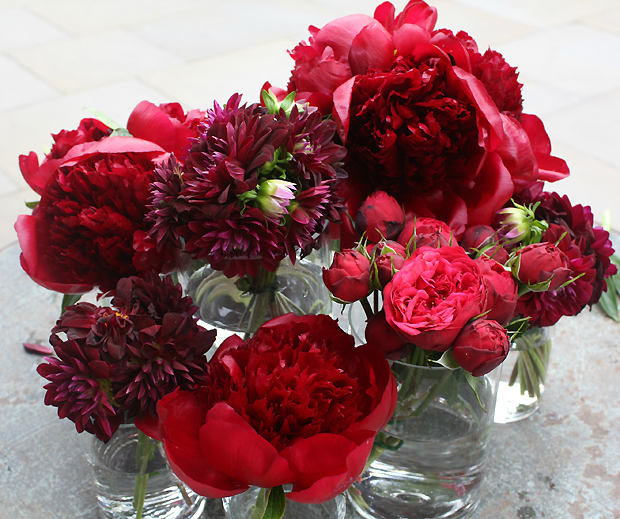 Step 8 – The great thing about these floral displays is you can mix up the arrangement and recreate your centre pieces! The below line up is a great example of how this collection of flowers can work on a long table. In the evening, always finish off the flowers with a selection of tea lights and storm lanterns for a truly eye catching display.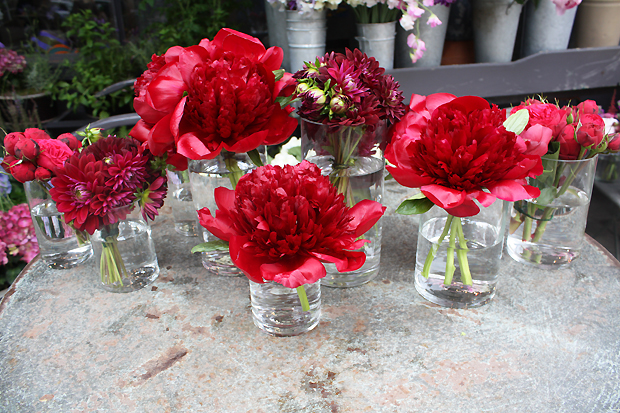 From the wonderful Nikki Tibbles and team at Wild At Heart