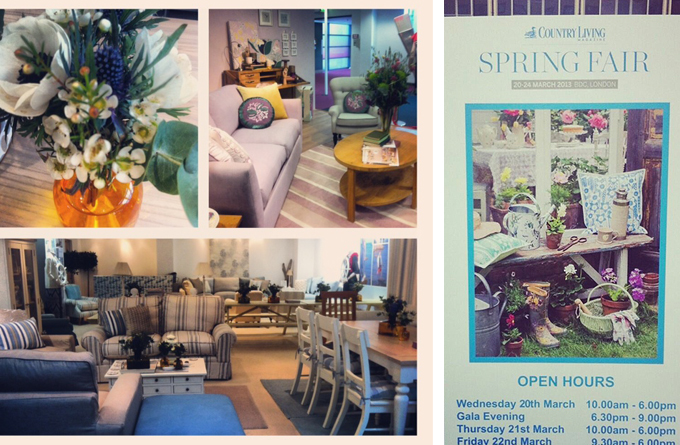 Get inspired, get crafty… get involved! read more
With spring officially sprung, we popped on down to the Country Living Spring Fair at the Business Design Centre to soak on up the atmosphere, pocketing a few tips and tricks here and there. Bursting with fresh new ideas, we wondered throughout the delights of the fair, soaking up the inspiration and sussing out the latest trends for the new season.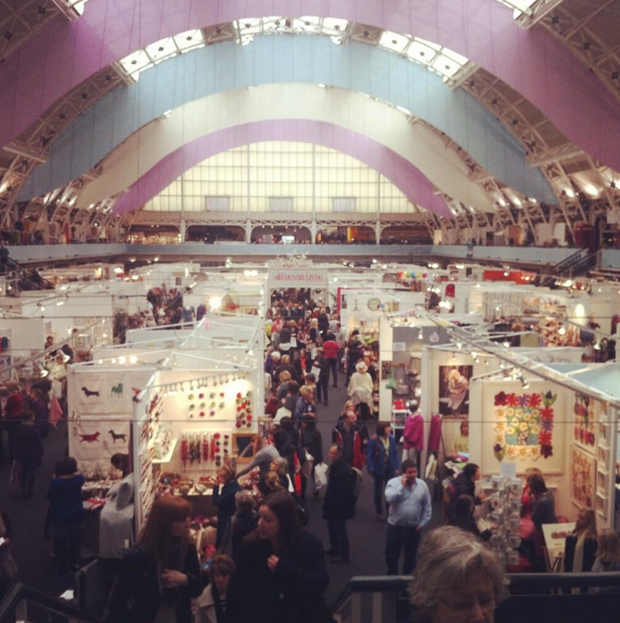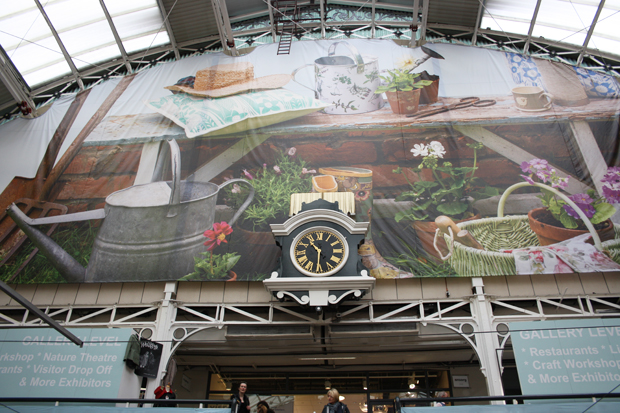 Our first port of call was the stylishly designed Laura Ashley room-set showcasing our brand new Spring/Summer collection Bloomsbury. Including some of our must-have pieces, it's the perfect opportunity to discover our newly re-worked fabrics and on-trend furniture pieces. Drawing inspiration from the latest collection, you can learn how to re-create the Bloomsbury country style in your own home (stealing a styling tip or two!)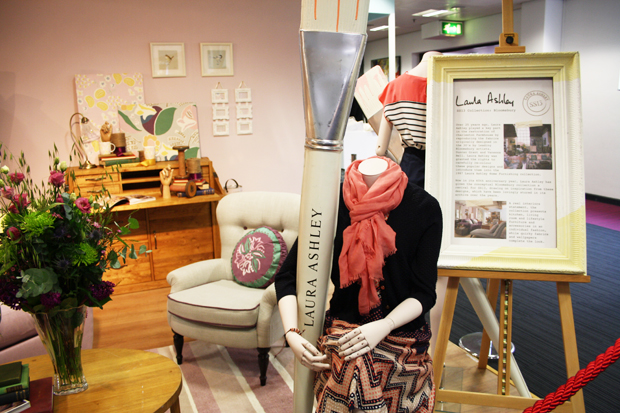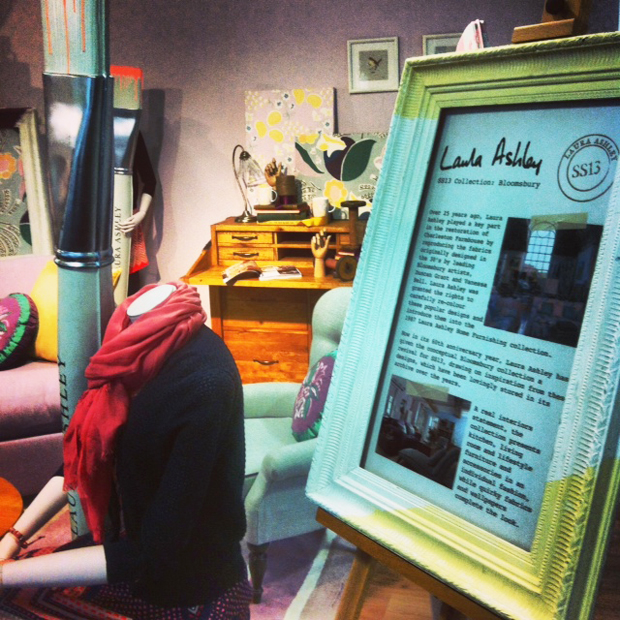 Next up we made our way over to one of the exciting Crafting Workshops taking place. Whether you're beginning or keen crafter be sure to get involved in the action. With plenty of new ideas get great advice from in-the-know crafting experts, we had a fab time sewing our Rose Brooch with crafting company Dandelion Designs…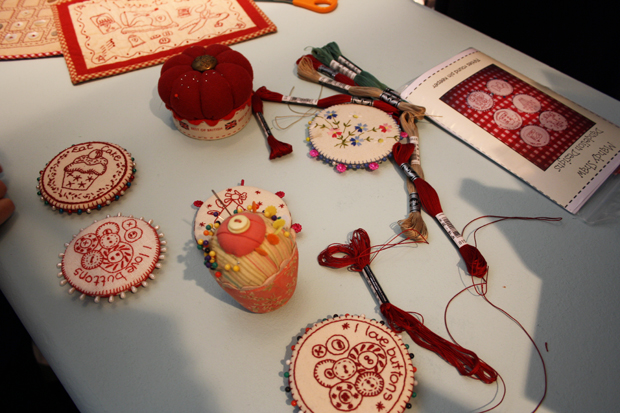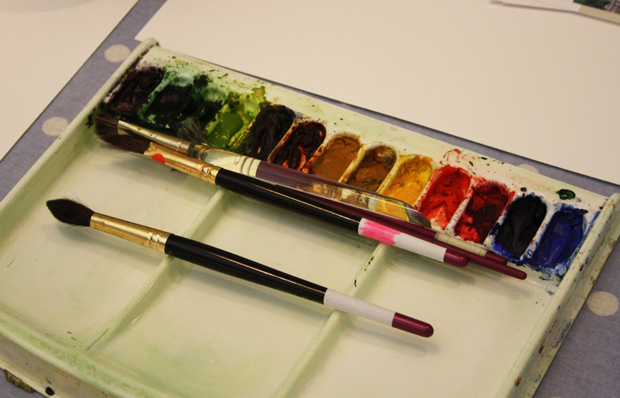 Don't forget to check out the charming independent craft stalls brimming with amazing materials and fresh new ideas – we came away with a long list of new projects to try!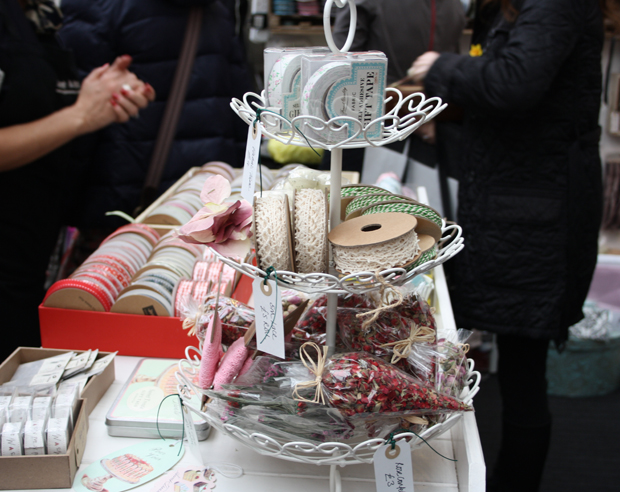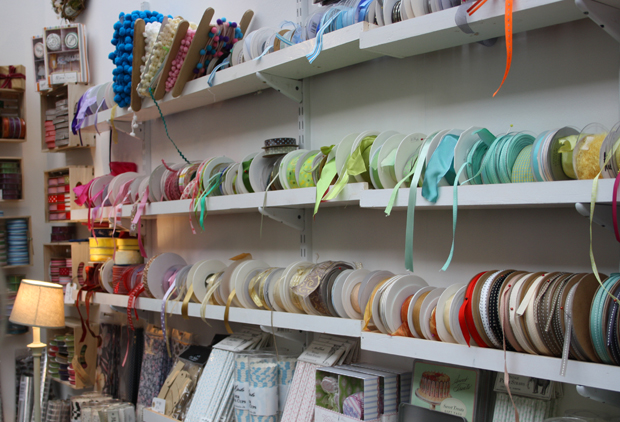 Catching our crafty eye was the seriously funky Cool Crafting stand. Housing a range of DIY Jam Jar Kits, they include all your materials needed to re-create a felt bird decoration. Look out for the super cute (and rather bizarre) buttons they have on offer.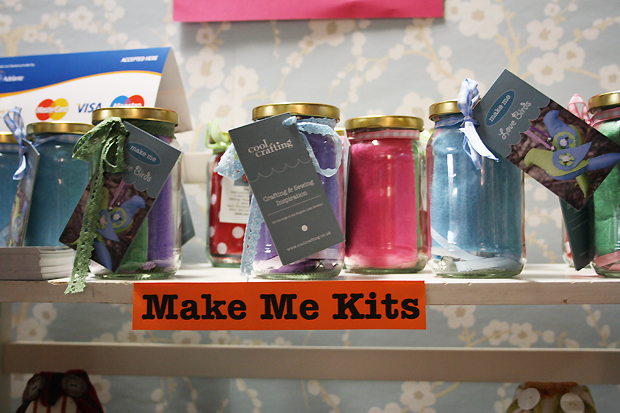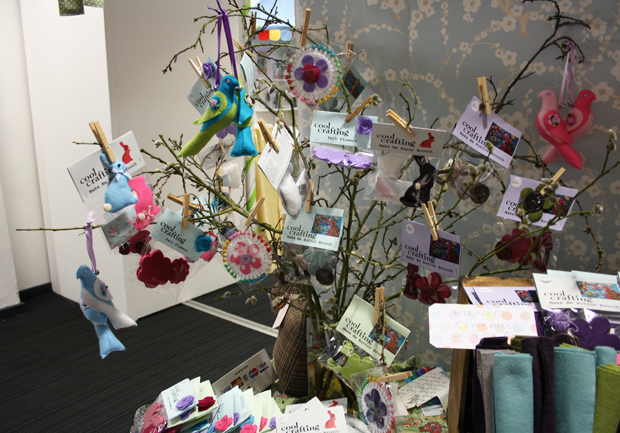 We even spotted some Laura Ashley wallpaper on one of the DIY stands. This wallpaper is Lori in duck egg.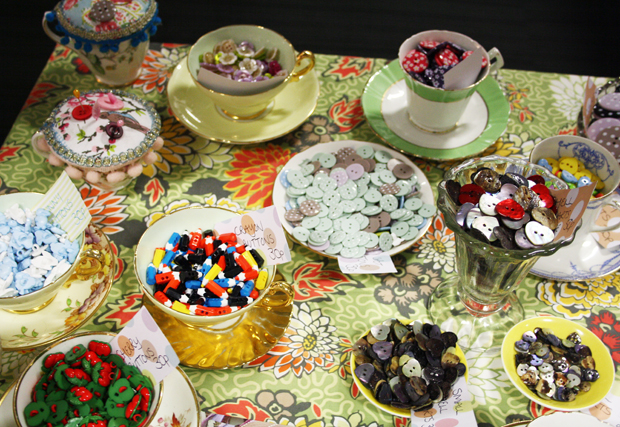 If DIY isn't quite your thing, then be sure to check out the endless gift stalls containing a number of cute hand-made mirrors, button earrings and cute trinkets.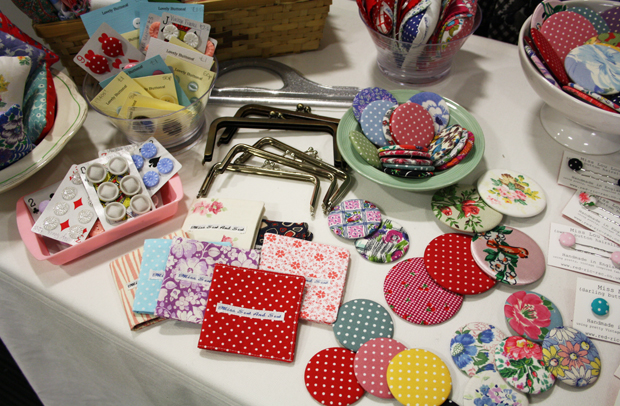 Not forgetting the foodies, the Spring Fair has an array of amazing British flavours and culinary brands, waiting to tempt you with tasty samples. We couldn't resist these honeycombs…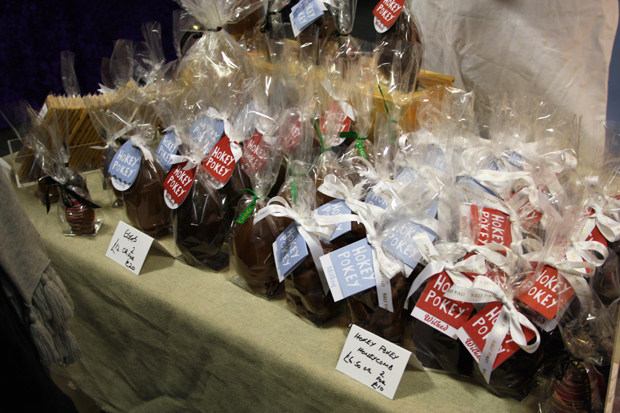 The Outdoor Living Space is a showstopper, wowing us with their beautiful floral displays and fresh daffodils dotted all over the venue. With top horticulturalist Jon Wheatley on hand to dish out advice, we certainly jotted down some lessons on how to grow our very own herbs and veggies, setting our green fingers twiddling!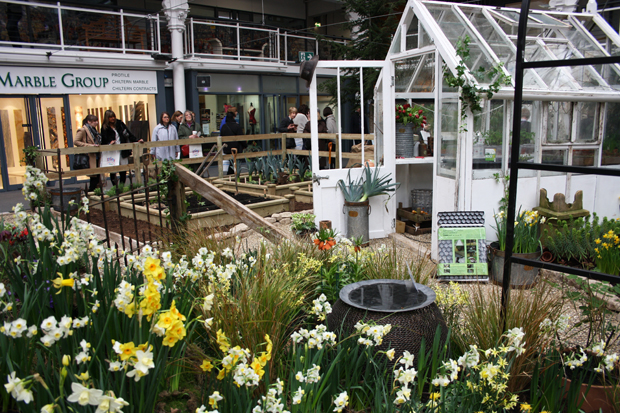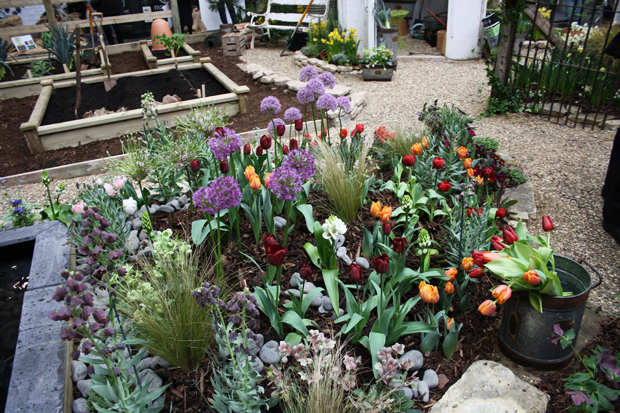 Rounding up the afternoon, we headed on over to the VIP Room for a relaxing pit stop. Styled up by our very own Laura Ashley visual team, be sure to indulge in a glass of bubbly and admire our brand new Coastal Collection, taking in our coastal inspired décor!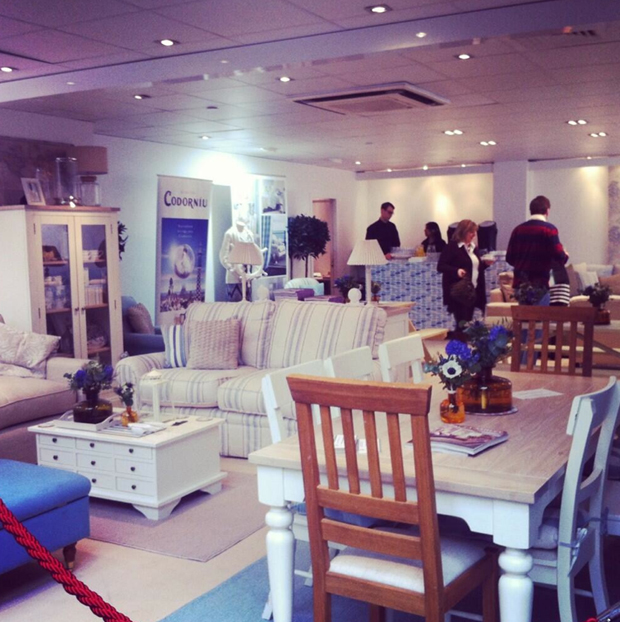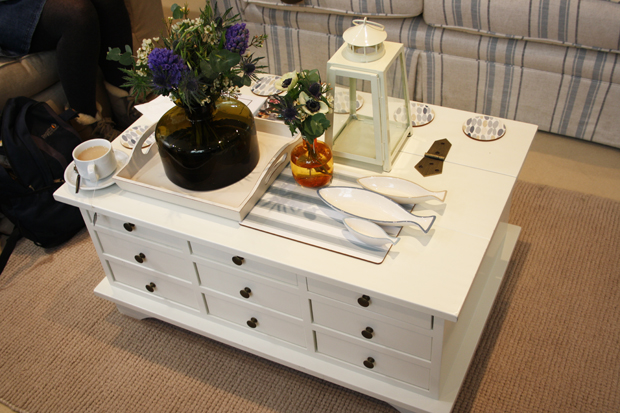 Garrat White Small Box Coffee Table Book / Set of 3 Fish Shaped Serving Dishes / Coastal Cream Enamel Hurricane Lamp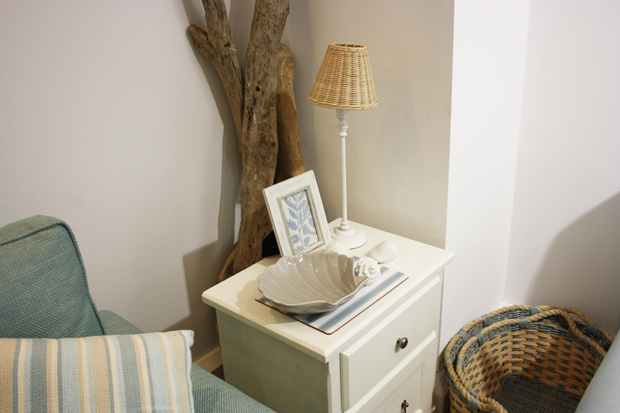 Ceramic Shell Shape Bowl / Set of 2 Rope Handle Baskets 
Not to be missed!
Make your own flavoured chocolate with renowned chocolatier Fiona Sciolti (Wed, Fri & Sat – 3pm)
Patchwork Workshop with quilting expert Hilary Jane (Wed, Thur, Fri & Sat – 2.45pm)
Spring Flower Design with Jane Packer Flower School (Wed, Fri, Sat, Sun – 11am)
The Country Living Spring Fair takes place at the Business Design Centre in London, from Wednesday 20th – Sunday 24th March.