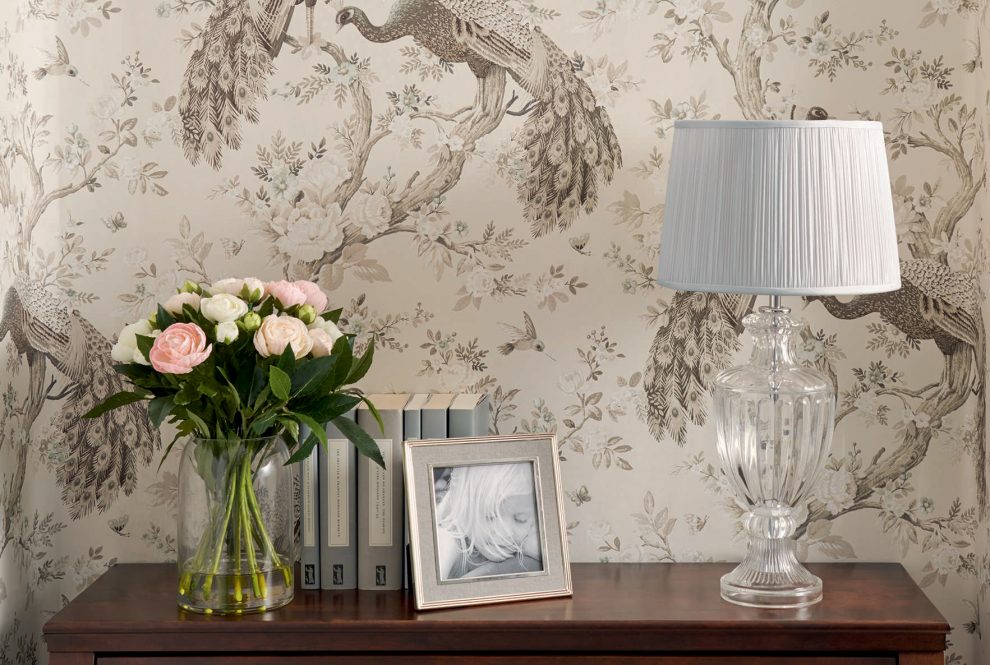 Say hello to this season's biggest interior colour trend read more
Soft and dusky colour palettes are the perfect option for both traditional and contemporary homes. As well as being extremely on trend for SS19, they also provide the home with a subtle touch of colour whilst retaining a modest and natural feel. Truffle is a sophisticated colour that combines pink and grey undertones to create a warm light beige shade. It's also the focus colour of our newest Laura Ashley collection. The Touch of Glamour collection showcases a glamorous and indulgent look with luxurious attention to detail, comforting colours and bold designs. Here are just a few ways you can embrace the truffle trend into your home this season…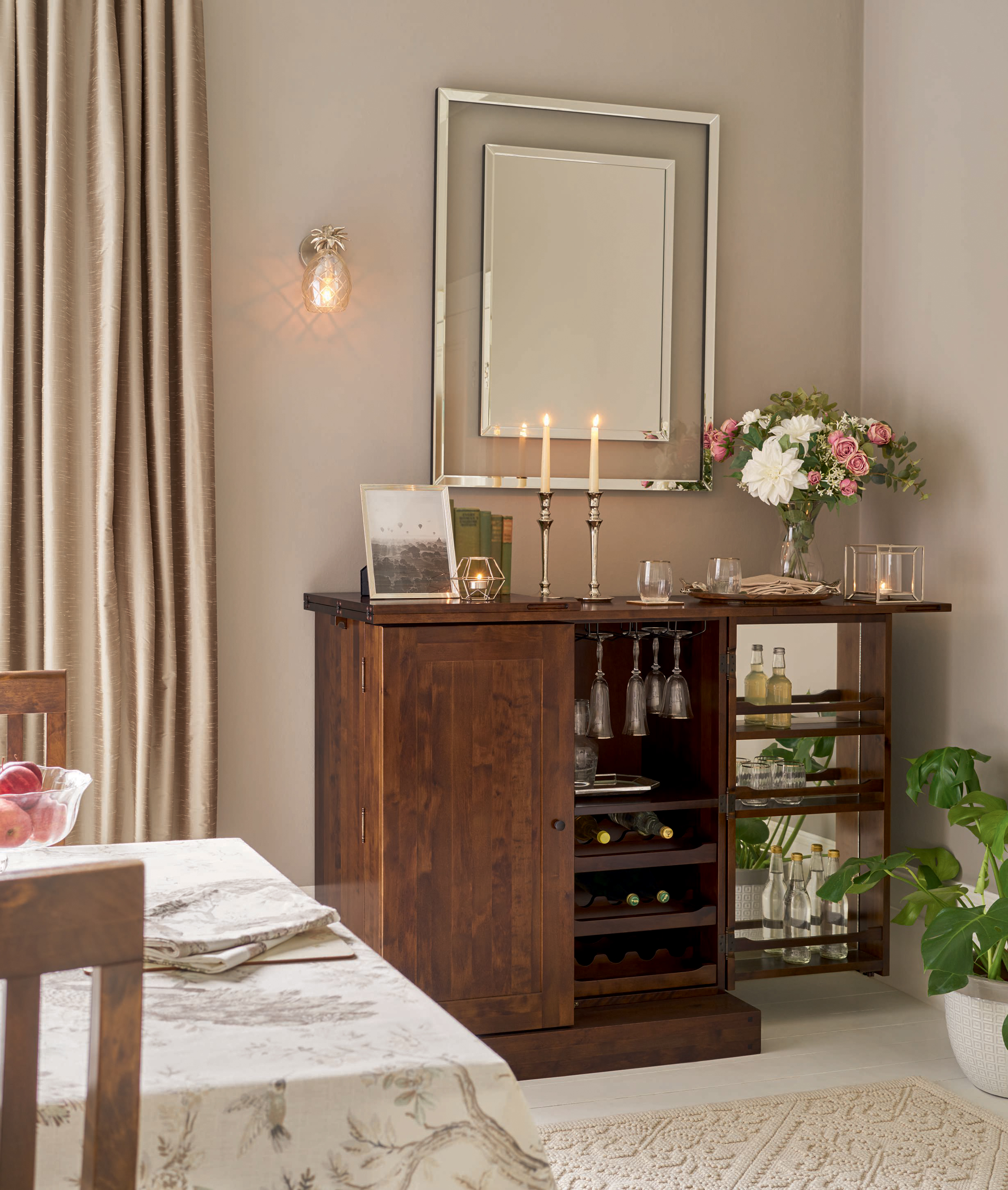 Paint the town Truffle
We're delighted to see warm earthy colours being one of the top colour trends for 2019. These comforting colours create a relaxed and therapeutic feeling in any home. The easiest way to embrace the Truffle trend into your home is with a lick of paint. If you're looking to redecorate this spring, our Truffle shade is a water-based paint with a soft matt finish available in a matt emulsion for interior walls and ceilings, or as a decorative furniture paint. Introduce this shade into your home and watch as a warm and homely ambience is immediately created.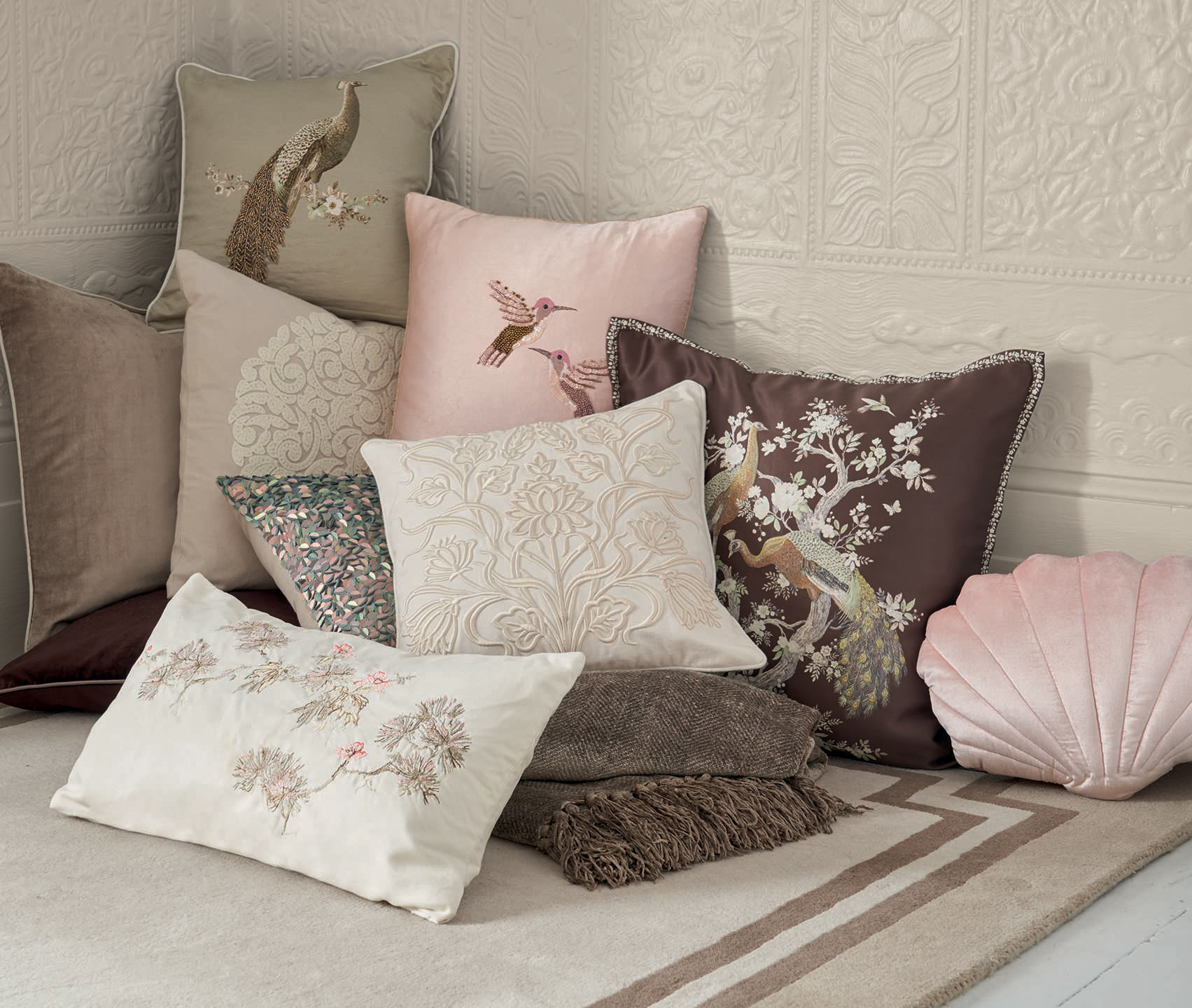 Sophisticated Softs
Cushions and throws add a touch of texture to any area of the home, providing a warm and cosy feel. Dusky colours make a great choice for cushions as they can be mixed and matched with various shades and patterns to create a variety of interior looks. Partner your Truffle decor with pastel pinks or mocha hues to create a rich and luxurious feel. Try refreshing your cushion collection by pairing the Peacock Beaded Cushion with the Westwick Soft Truffle Cushion to create a rich and refined interior experience. If you're looking to make a bold colour statement, add in a pop of blush with this quirky Shell Cushion; a guaranteed conversation starter.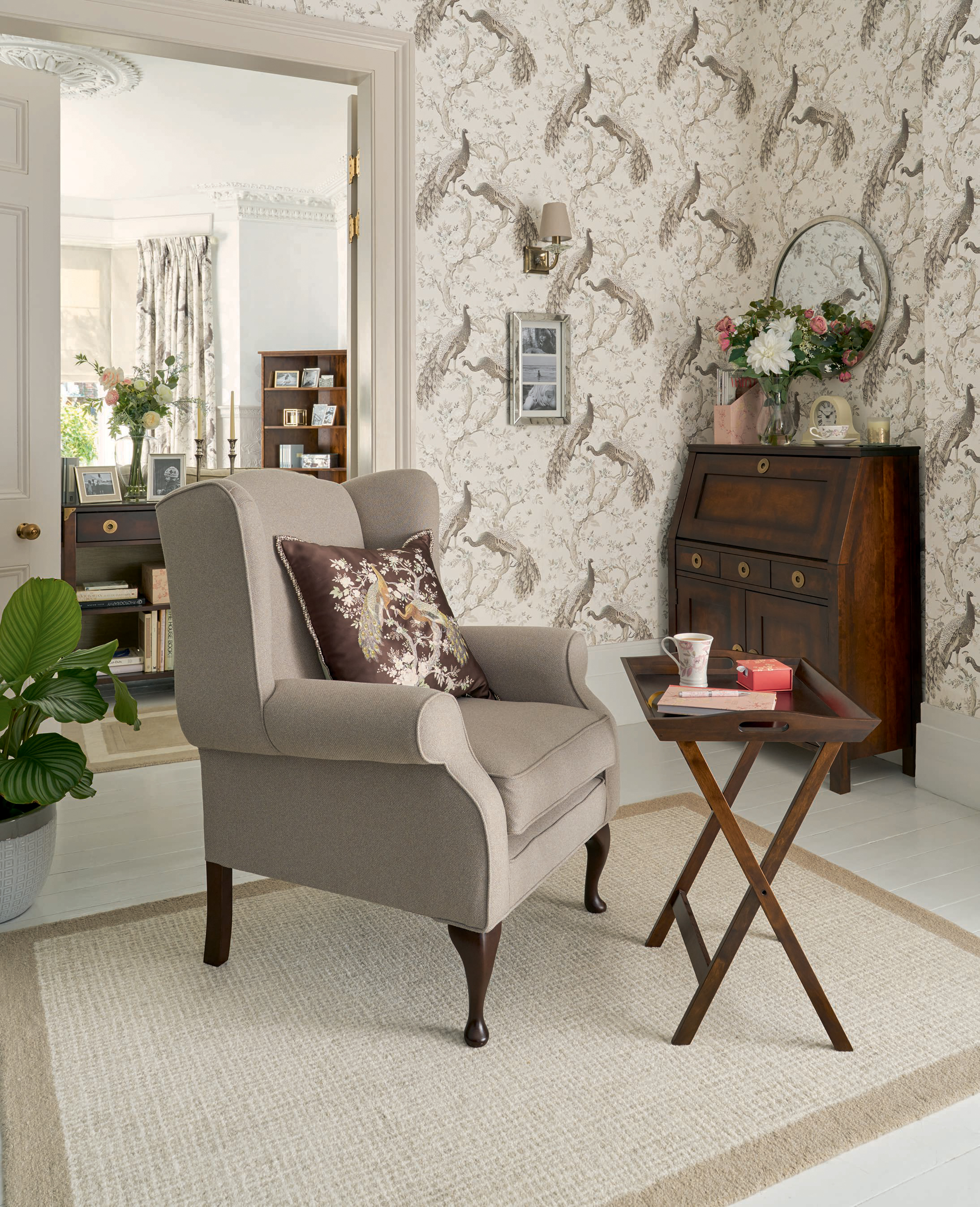 Upholstered Dreams
As Truffle tones have a neutral base, they make the perfect shade for upholstered Sofas & Armchairs. The subtle undertone of the colour means that it will complement a variety of hues within the room. If you're looking to create a traditional feel, opt for a Denbigh armchair in our new Linford Sable fabric. This style makes for the perfect occasion chair as the subtle soft shade of truffle can be paired with a variety of accessories including shades of white, cream, mocha, cocoa and blush.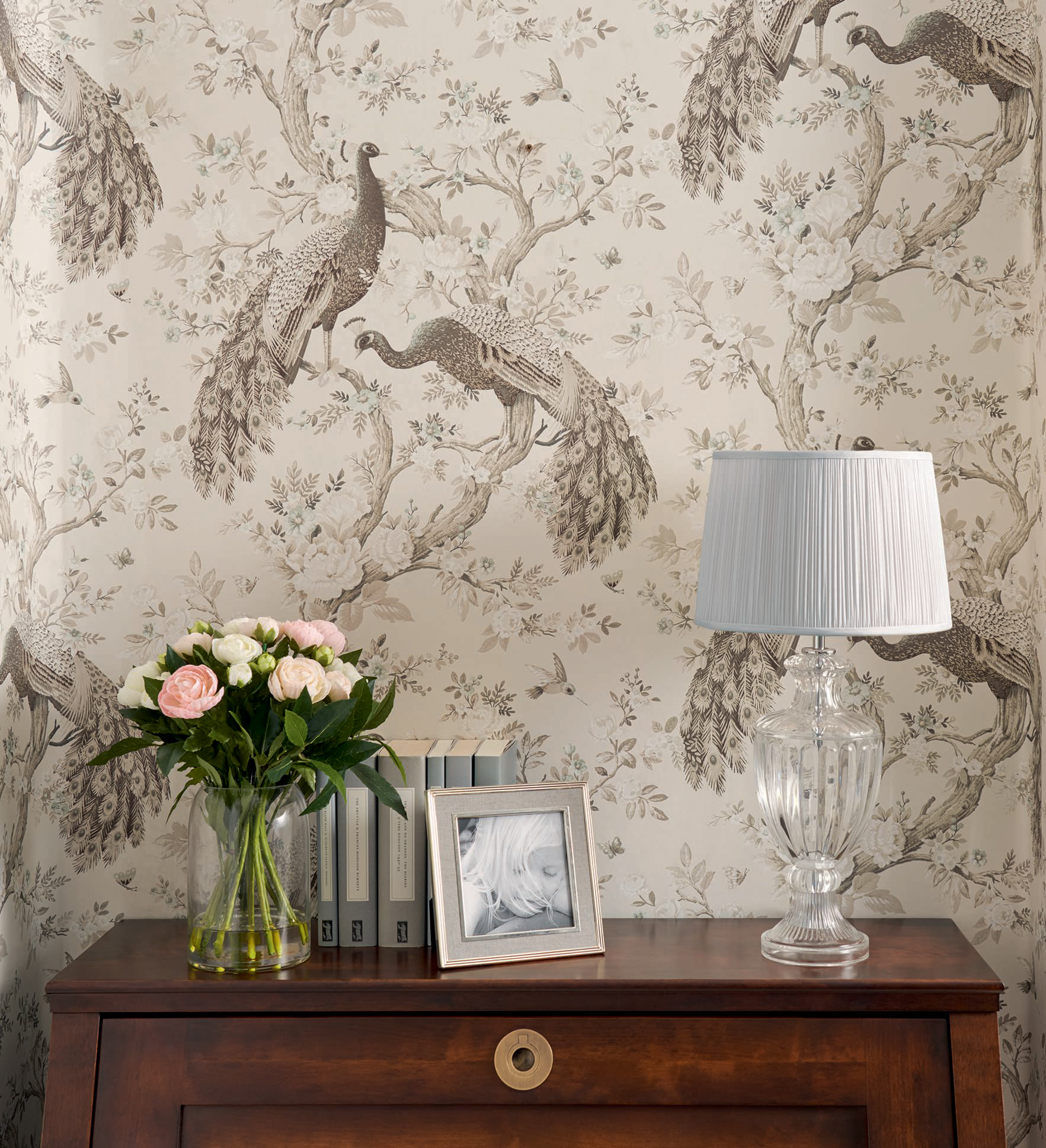 Wonderful Wallpaper
If you're truly looking to make a Truffle talking point this season, then our best-selling Belvedere wallpaper in a newly recoloured Soft Truffle shade is the option for you. Featuring an elegant peacock design combined with timeless florals, this wallpaper is the perfect addition to a luxurious space. Also redesigned in our new Paste the Wall technique, this method is the easiest way to apply a new interior look. Simply paste the wall, hang your paper, and leave to dry. It's easy to remove for a new look too, but we think you'll want to keep this wallpaper around for years to come.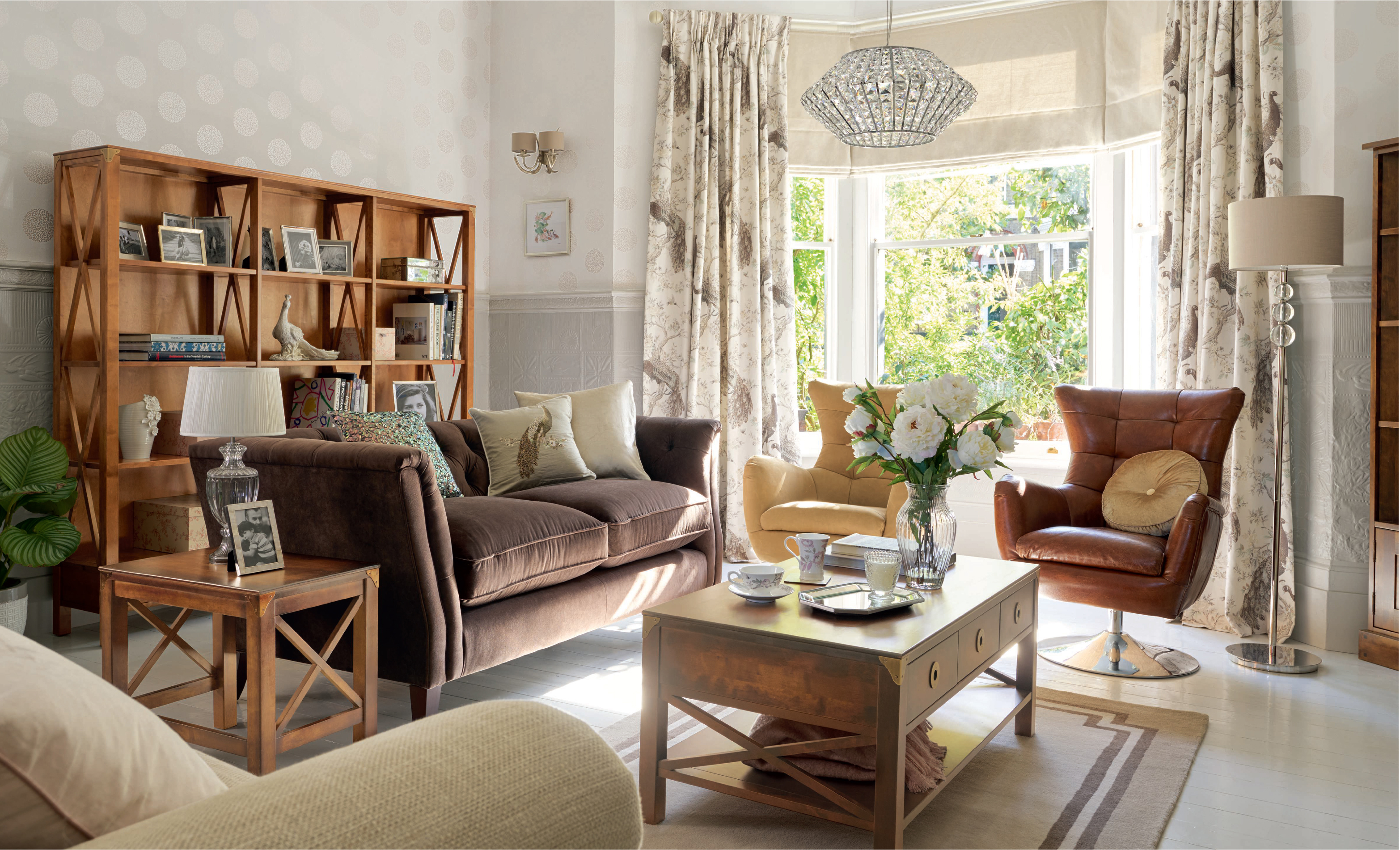 Exquisite Accessories
No home is complete without a few eye-catching accessories to set the tone. Glass and crystal details will complement any Truffle colour scheme perfectly. Try introducing a statement lighting piece such as the Joni Clear Crystal Pendant to your room; the elegant clear glass will reflect light and glisten beautifully in the daylight. Warm gold accents are perfectly suited too; why not display a precious memory in our Tilly Gold Photo Frame, this piece will look beautiful positioned on any bookshelf or sideboard.
How will you be embracing the truffle trend this season? For more inspiration on how to style this elegant colour, head to our Pinterest page.