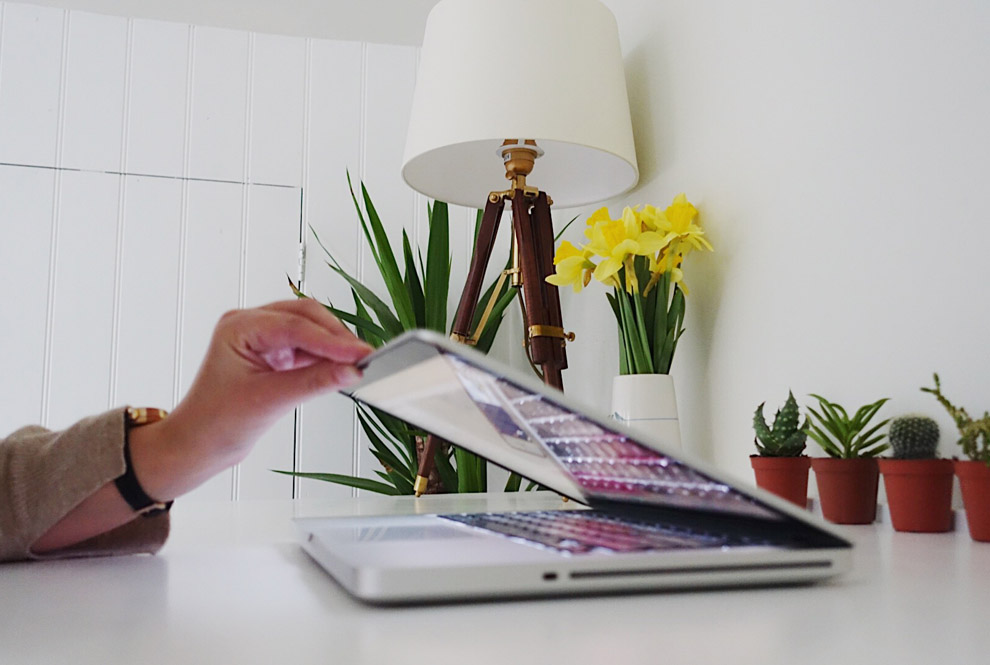 Claim your own workspace to make working from home more enjoyable... read more
If you ever work from home you'll appreciate the challenges people face finding the perfect place within your home that ensures productivity but also provides the right amount of comfort so you get to enjoy the comforts of being at home. Claiming your own workspace is important and ensures you can add little touches that make it your own. The lovely Kerry from Noah and the Girls finally got round to finding the perfect corner in her home to turn into office space and gives us a little tour of her beautiful new space…
My family and I relocated from Birmingham to Evesham 5 years ago and took on a house that needed a lot of TLC. Turning this house into a home we enjoy living in has taken a blood, sweat and tears. It is very easy to underestimate the amount of work that goes into renovating a home and if I am honest, it's probably not a project that I would take on again.
We still have a lot of work to do before our house is finished, but we have come a long way and now have only the bathroom and kitchen left to renovate. When we first relocated, I took on a new job working from home and for a while, I worked at our kitchen table. I will be the first to say that our kitchen is not a place where it's easy to enjoy spending any length of time. It lacks heating and aesthetic appeal, which is a polite way of saying its really rather horrible.
When the appeal of working in our lacklustre kitchen quickly wore off, I began working from the sofa, which I did for quite a few years. Though there are some advantages to working from the sofa, its very cosy and means I can have the television on for company when working from home gets lonely, sometimes it is not the most productive way to spend a working day. For this reason, I was very keen to set up an area in our home where I could quietly sit and work from, away from the distractions of home. Anyone who works from home will know how easy it is to get drawn into quickly putting on a load of washing or having a quick whizz round with the hoover and I wanted to be as far away from these distractions as possible.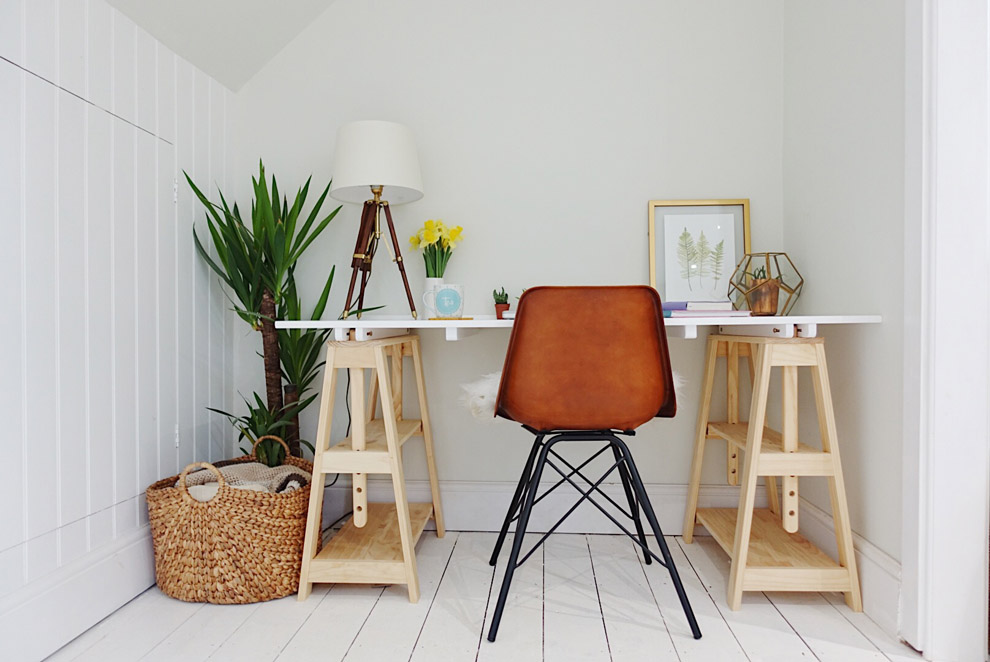 I now have a desk in a corner of our newly decorated bedroom, on the top floor of our house. Decorating our bedroom was a two year long saga, that I won't go into here, but to say I am over the moon now that it is finished would be an understatement. I feel so much more productive having somewhere to sit with purpose and enjoy having my own space, away from the clutter and mess of the rest of our home. We have 3 small children and a dog, so finding a space without mess or clutter is no easy task.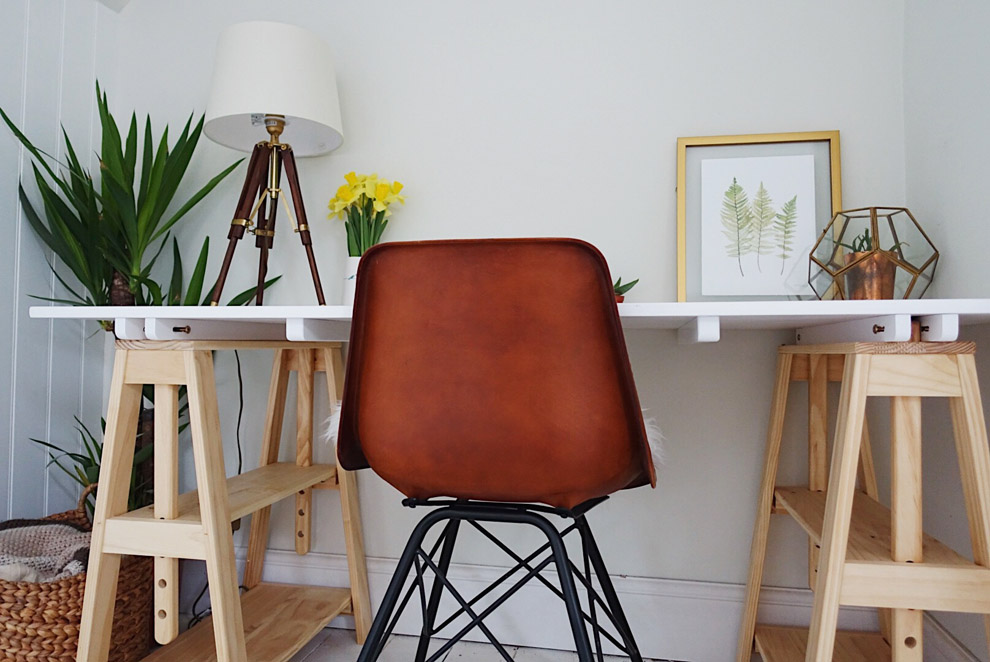 After making do without a proper space to work from for so long, I have really enjoyed making my workspace somewhere that makes me feel happy and relaxed. I have been slowly collecting things to make the space a bit more homely, mostly in the form of plants. Though I do have to keep my plants in rotation, otherwise I fear our home might start to resemble a botanical graveyard. Green fingered, I am not. I also had the pleasure of picking out some things from Laura Ashley's home range, which have really transformed my desk into somewhere I will be very happy to work from day after day.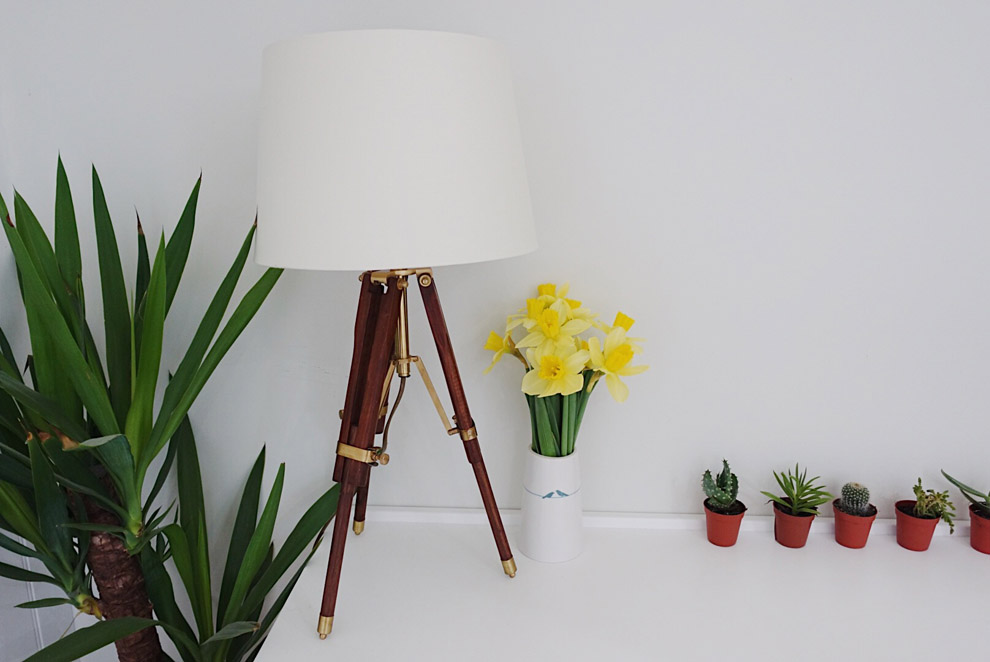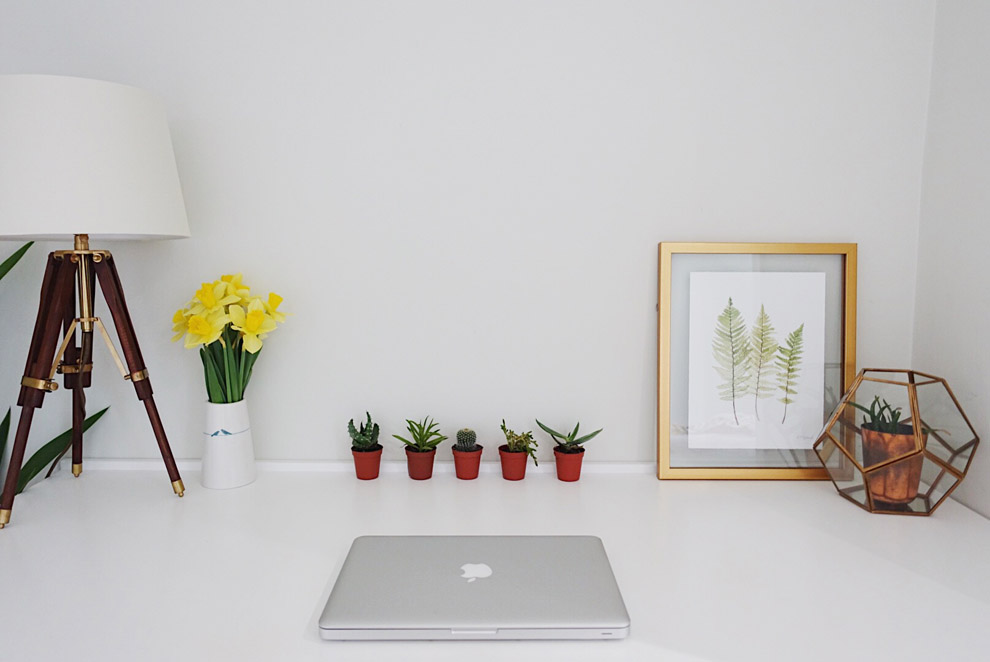 From the Laura Ashley home range, I chose this beautiful wood and brass lamp base, with a large cream lampshade. I love that you can adjust the height and width of this lamp base, which makes it easy to adapt it to the size of the space you want to fill. I also chose a geometric brass terrarium, to serve as home to yet another plant, that I will most likely kill off, sooner rather than later. Then, continuing the nature theme, I chose this delicate floating fern print that sits in a big gold frame and a hyacinth storage basket, which means I always have a blanket to hand. I loathe being cold.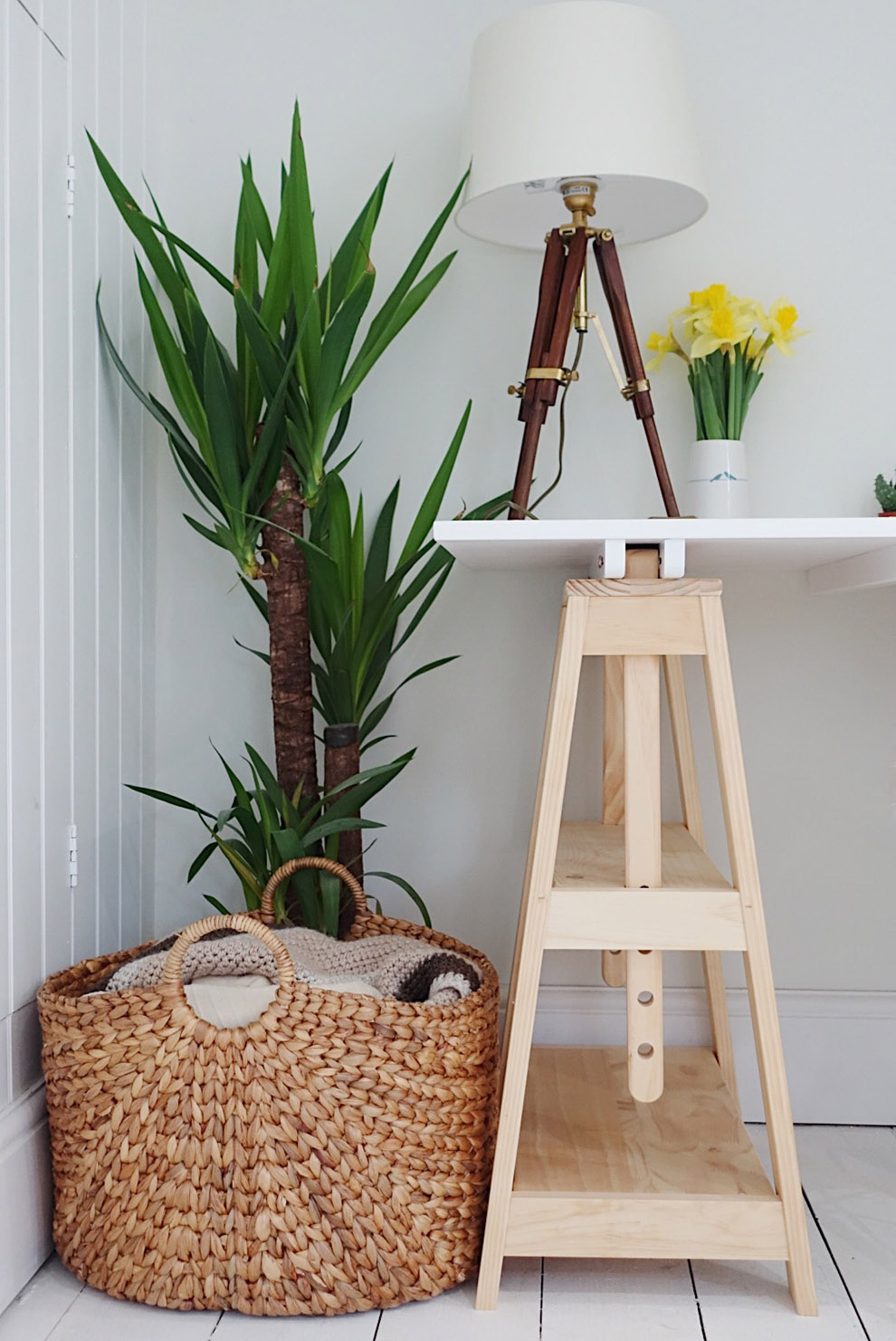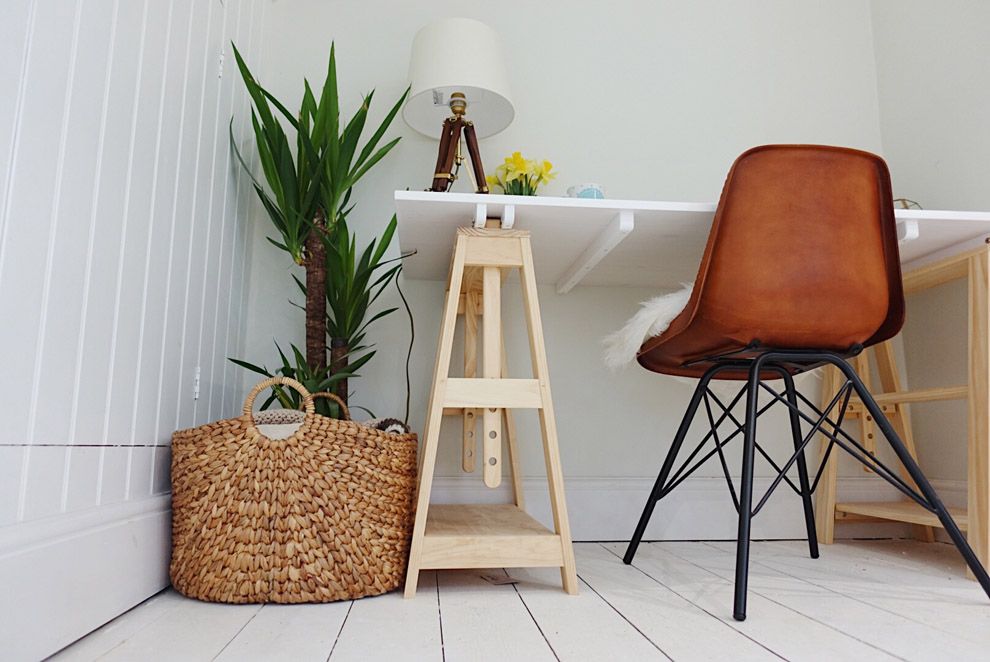 If you already work from home or are thinking of doing so, then I can't recommend finding yourself a nice little corner of your home to work from enough. If you are going to spend hours a day working from there, then you may as well make it somewhere you enjoy!
We'd love a little space like this in our home! Where do you work when you're at home? Let us know below or on Twitter @LauraAshleyUK