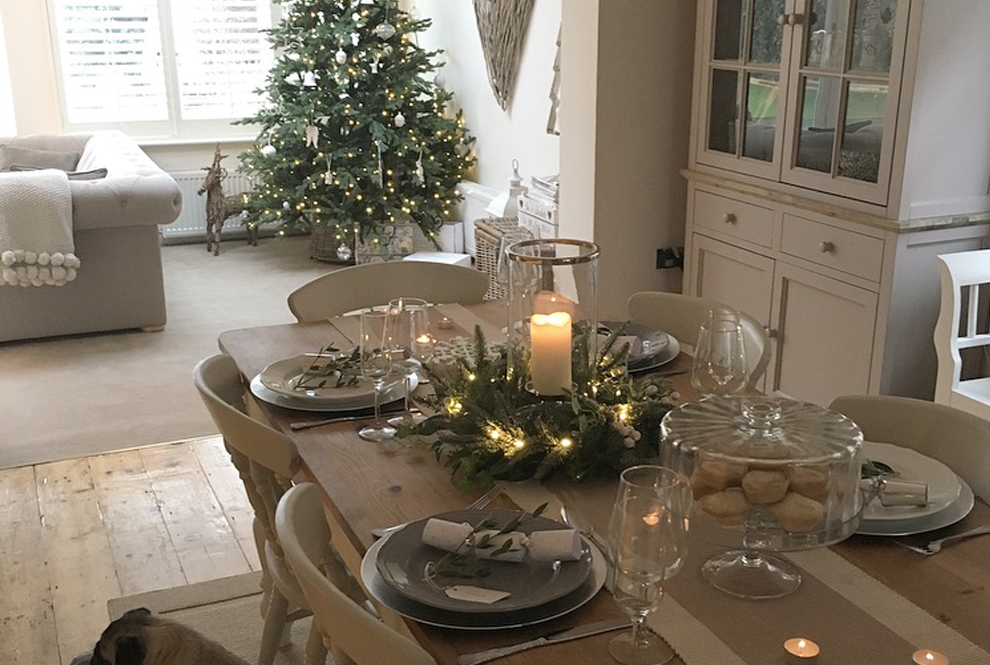 Another fabulous Christmas table for you to feast your eyes on... read more
We can't get enough of all of these different Christmas tables and wonderful themes. With all our wonderful table decorations, we're not surprised we've had such high demand on the table front! We now have the wonderful Charlotte from The Home That Made Me with her Christmas tablescape…
Christmas day is all about spending time with your loved ones, surrounded by copious amounts of food & drink. The usual setting for this is the dining room where the traditional Christmas dinner is served with enough turkey to feed everyone for weeks, crispy roast potatoes & even a sprout or two (if you're in to that kind of thing…).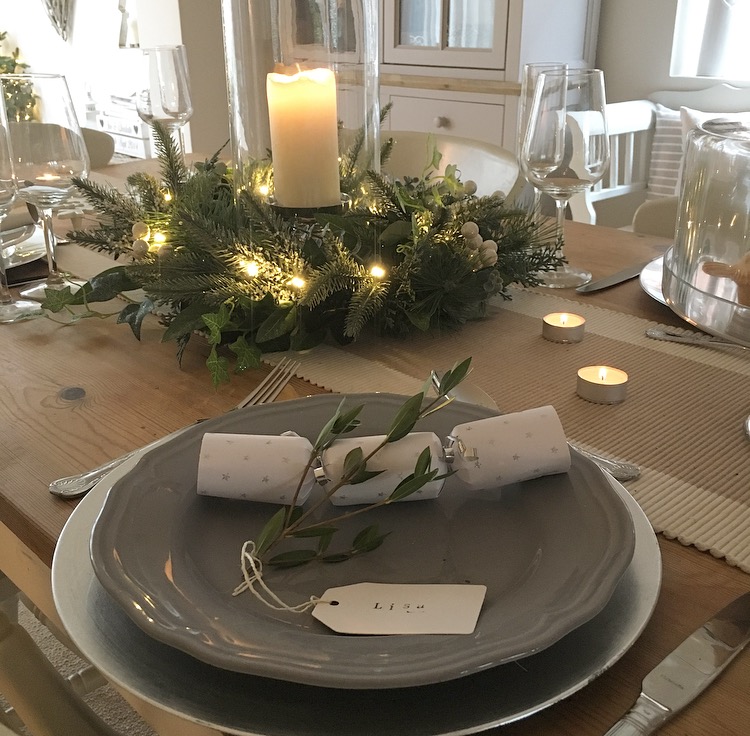 One of my favourite parts (& one I get tasked with even if I'm not hosting!) is designing the table. This may not be as important as perfecting the cranberry sauce but to me, it's part of setting the magical atmosphere that only this time of year brings.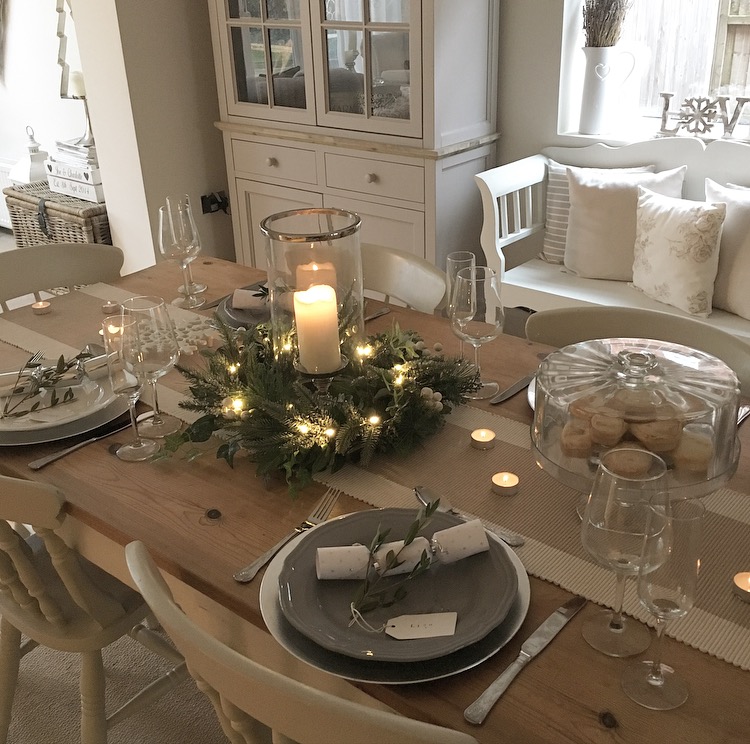 This year, I've strayed away from traditional green & reds to the more neutral Scandinavian feel of white & silver. Just like when decorating a Christmas tree, your table can look as individual as you like & one of my favourite things about Christmas decor is the fact that everybody does it in a slightly different way.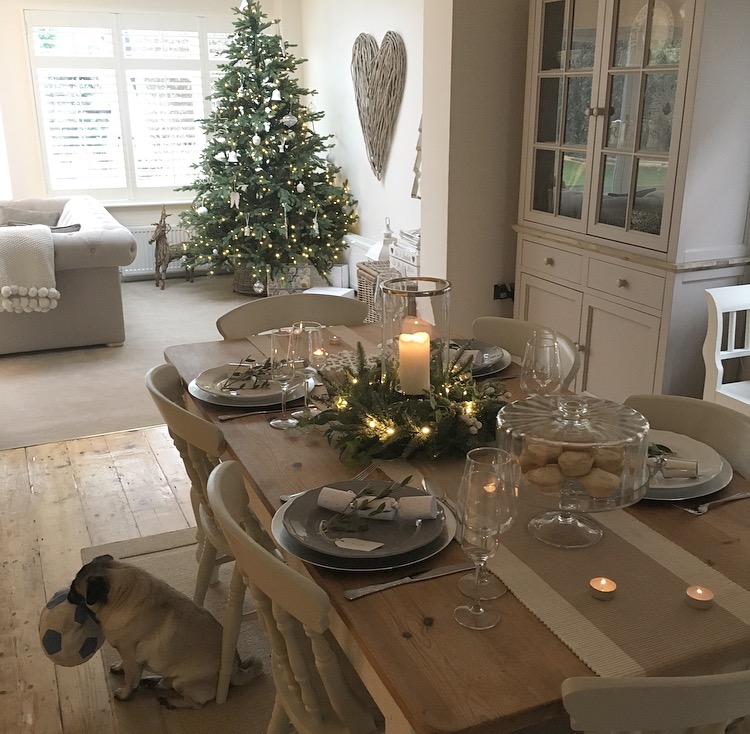 So how do you go about creating the perfect Christmas tablescape?
Texture –
With interiors, it's all about the feel as well as the look so using soft furnishings can really soften this look as well as providing texture. Add a crisp white table cloth, table runner or even decorative table mats & coasters. Finish it off with cotton napkins for a luxurious feel.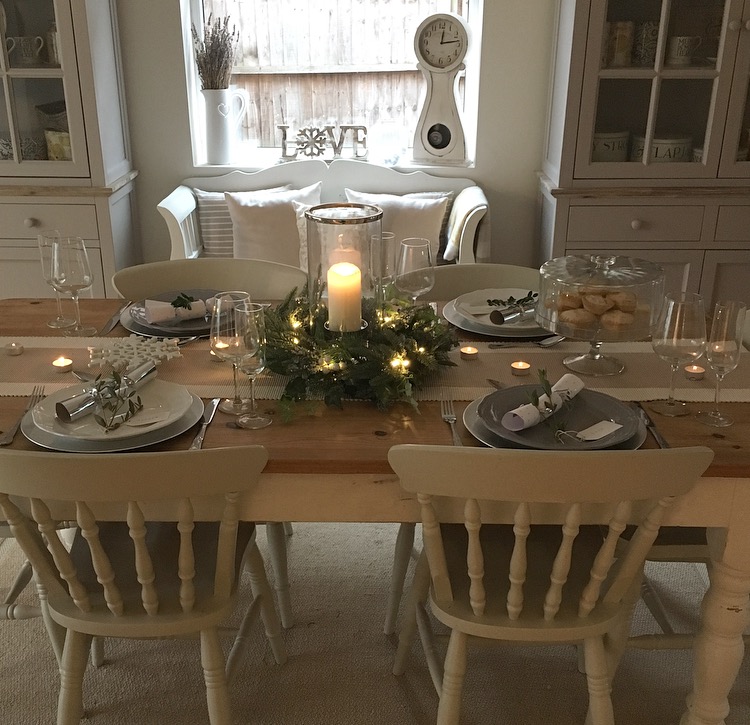 Layering –
This will help to add visual interest so it's really important to have varying heights throughout your table. Think of it like a skyline with different sizes & shapes to add depth & dimension. To add a varied look I teamed the small, such as simple tea lights with large items such as this Lidded Clear Optic Glass Cake Stand filled with delicious mince pies.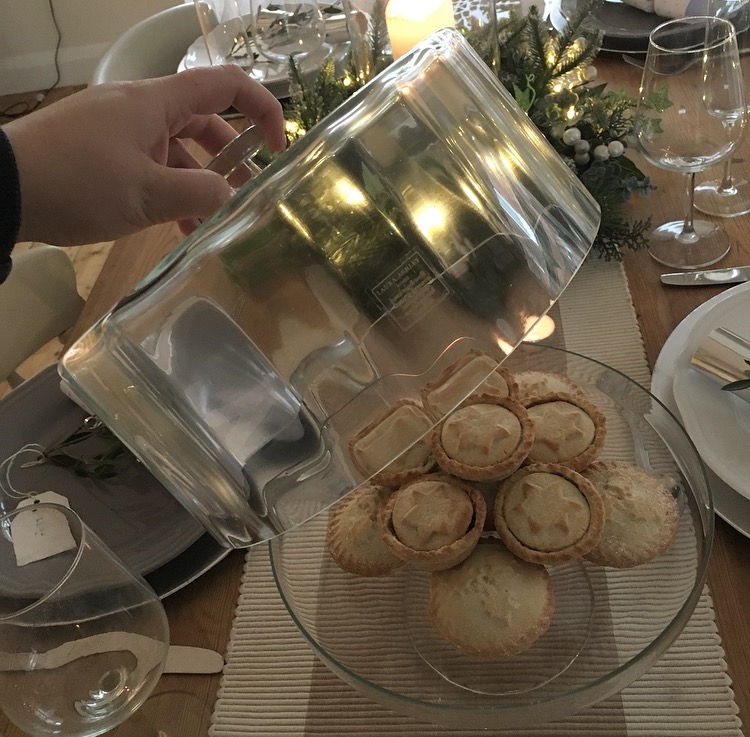 Centrepiece –
Typically, your centrepiece should be your tallest piece as this will be the main focal point. Whether simple or elaborate, it needs to fit in with your style. For this look, I wanted something that would still be fairly neutral & calming (I'm a beige kind of girl!) whilst also screaming 'festive!' in an understated way.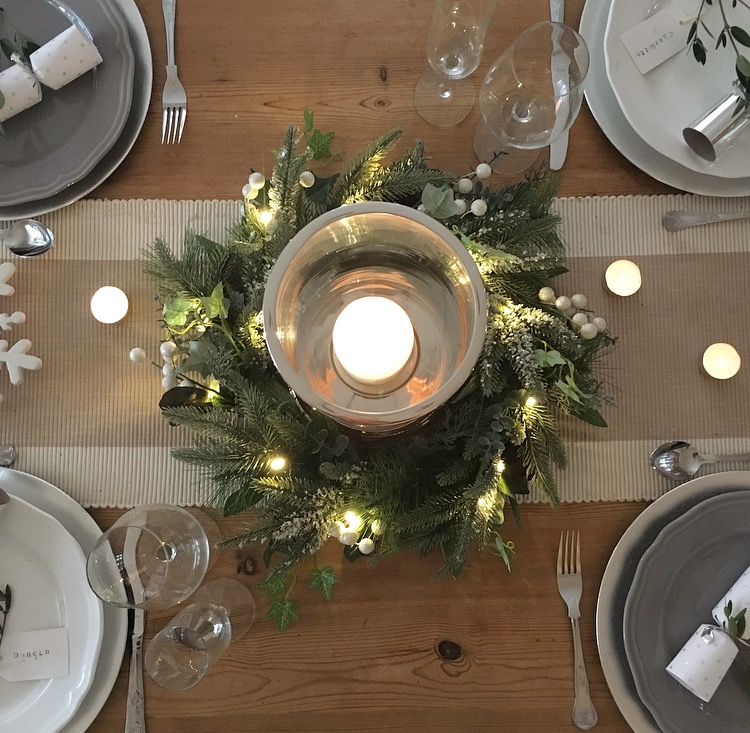 What says Christmas more than a wreath? I went for the beautiful lit winter wreath which looks incredibly realistic. It's got a very rustic look to it which I just adore with the eucalyptus & ivy entwined with simple battery powered lights. A wreath would normally sit on a door, but this was just too beautiful to put outside!
The Extra Large Silver Cylinder Hurricane Lamp sits perfectly inside which also creates height, mood lighting & allows guests to see each other through the glass sides. Incredibly simple yet so effective.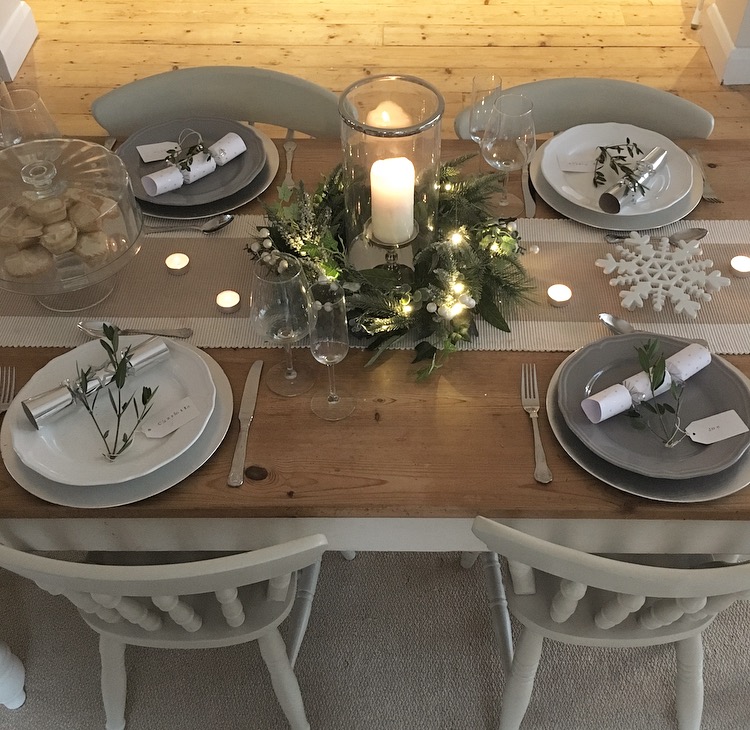 Practicality –
It needs to be practical as well as pretty so think about keeping enough room for essential items. Decide beforehand if you're going to dish up in the kitchen or have food on the table as a 'self serve' option. If you're doing the later then this adorable trivet will protect your table from getting damaged by hot dishes whilst also adding a touch of festive cheer.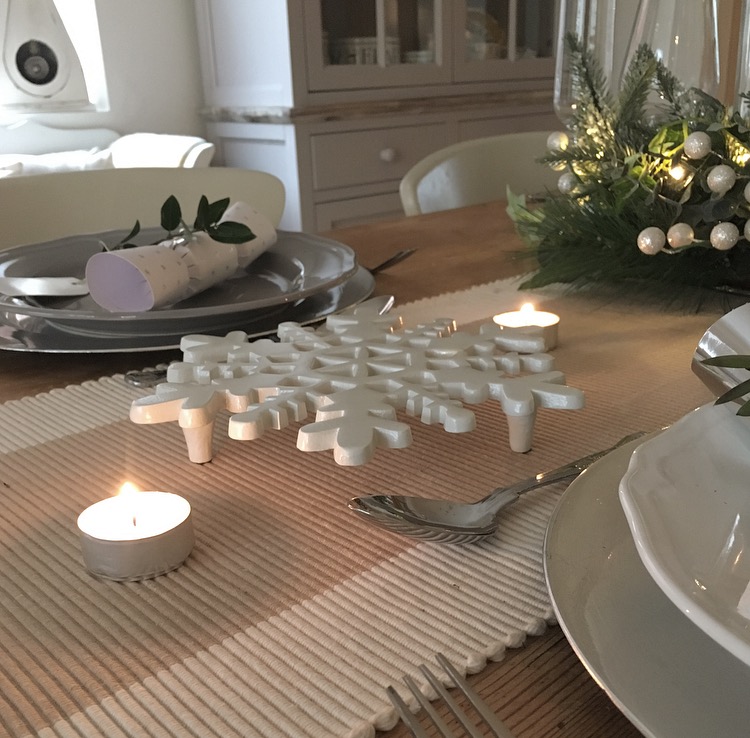 If you want guests to sit in a particular way then remember to design some place settings. These tags with stamped names were super easy & cheap to make.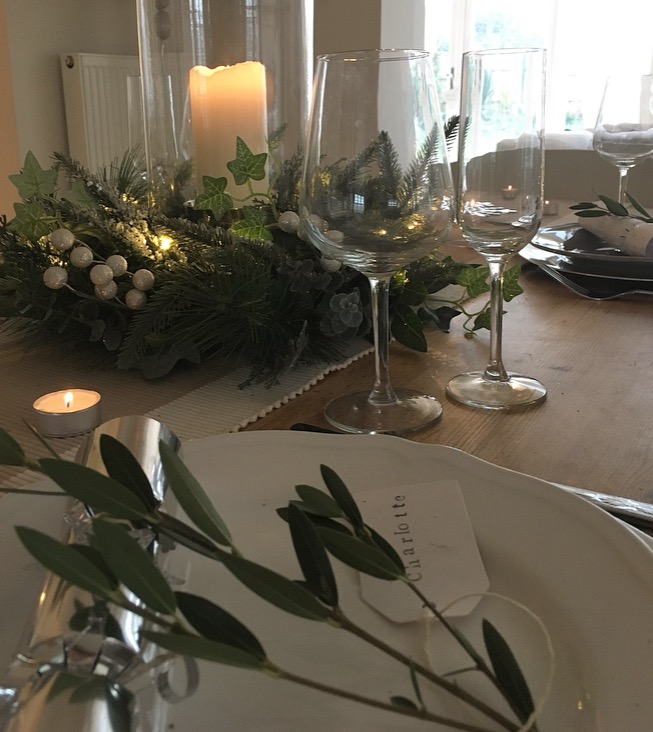 However you're spending your Christmas this year, I hope you have a fantastic one filled with love, laughter & definitely some prosecco.
Love, Charlotte x