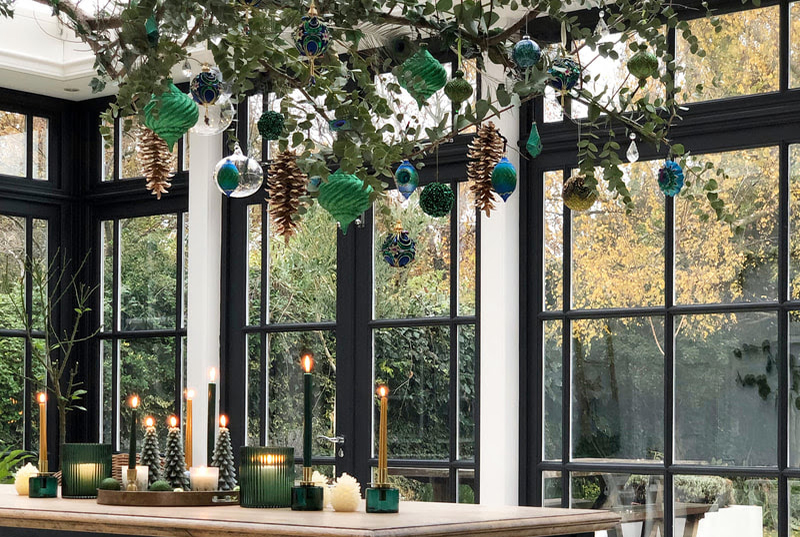 A unique way to decorate your home this Christmas read more
One of the festive trends of recent years is to incorporate a bit more nature into Christmas displays around the home. Wood-made ornaments are currently in vogue and many decorators are opting to use log-slice placemats instead of traditional patterned placemats. Another popular must-have item for the festive season is a hanging branch, normally placed over the Christmas table or hung in the lounge room.
Leoma Harper of Style the Clutter has had her hanging branch up for 3 years now—decorating and changing it's look as the seasons change. As an expert on hanging branch decorating and decor, Leoma has styled her tree branch this year using our Bejewelled Christmas Collection; creating a beautiful festive look for Christmas day.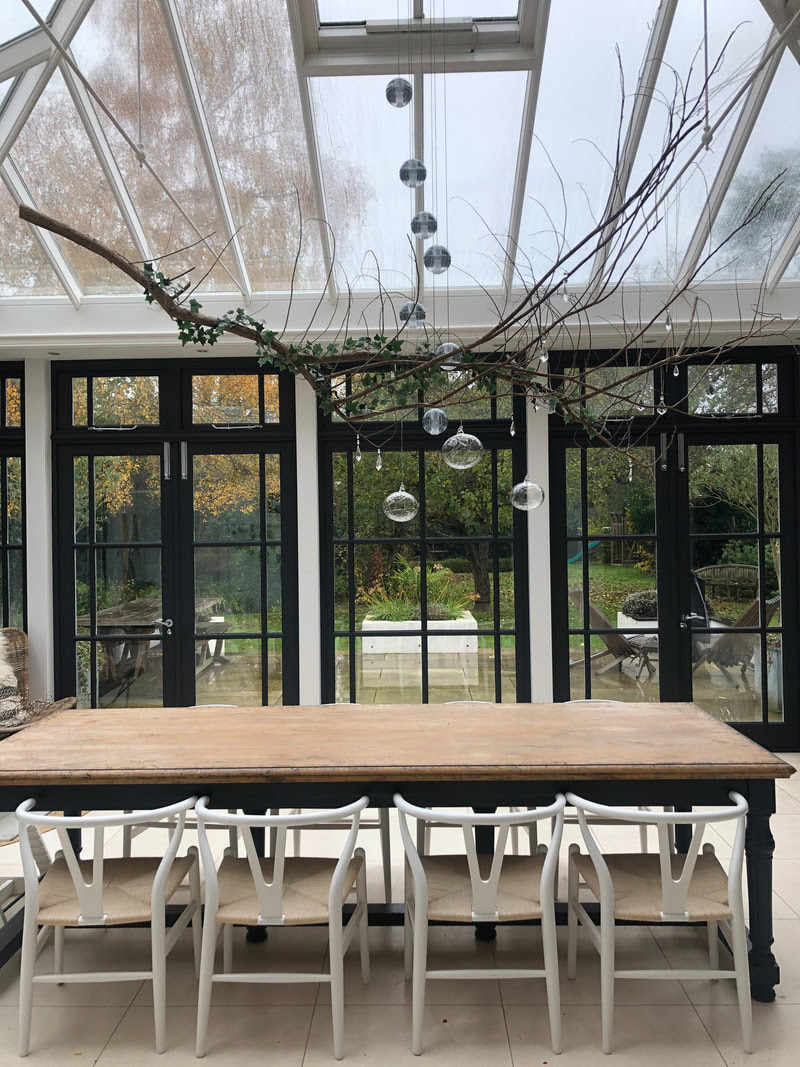 It's now been 3 years and counting that this branch has been suspended above our dining table and each year at Christmas time I have the challenge to give it a little make over. Throughout the year it often has a new look for celebrations such as Easter, Halloween and Birthday parties, but its daily look is quite simple. Just the branch and little round glass tea light holders. The thing I love most about this branch is that I can go to town on the decorations, knowing that it is out of reach of little fingers and offers a gorgeous focal point to a dead ceiling space above the table.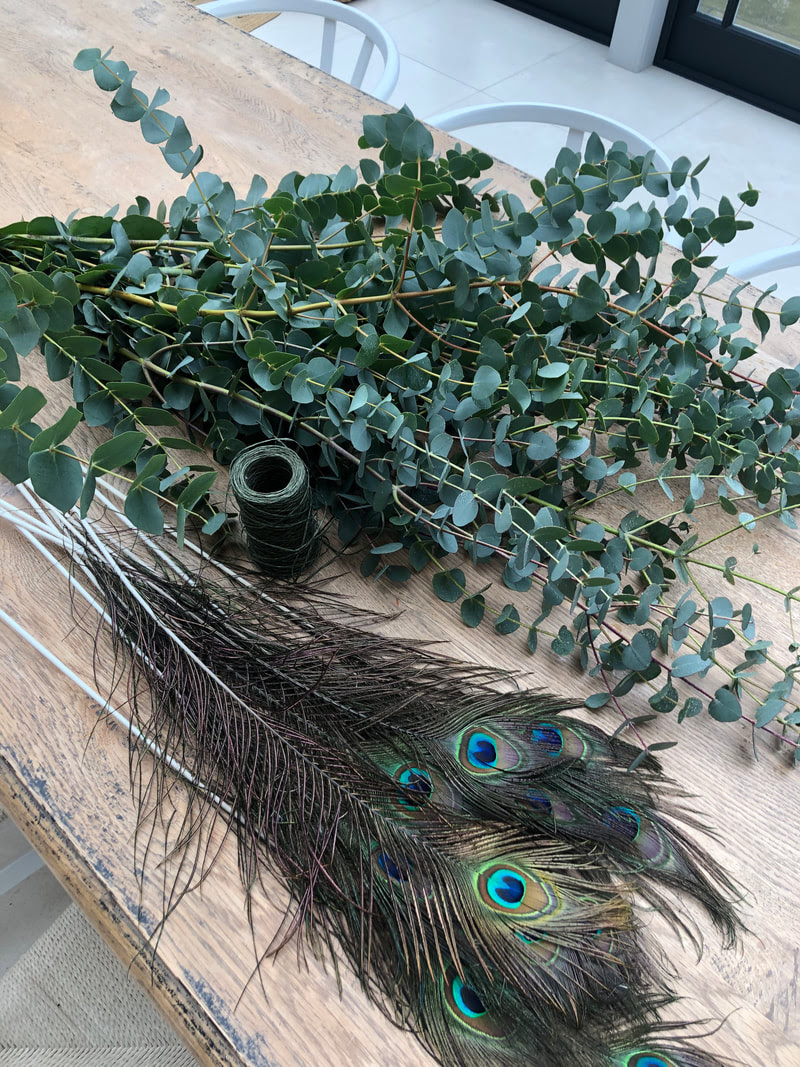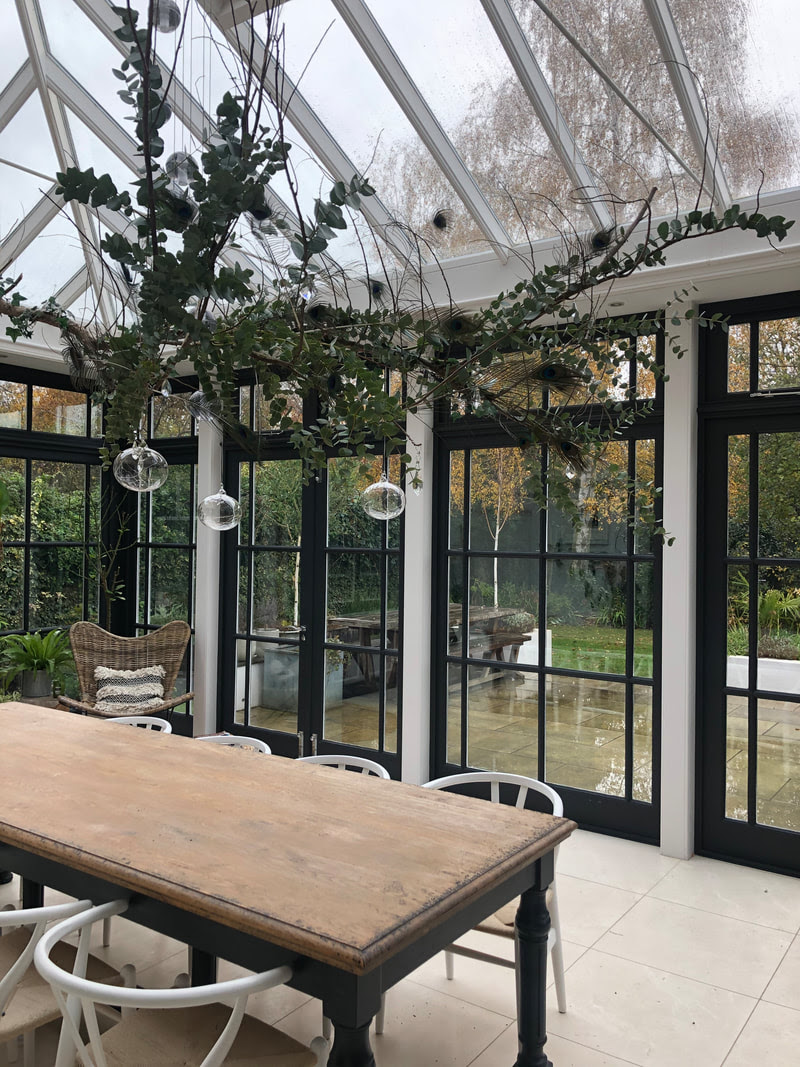 The majority of glass baubles were removed to make way for some greenery! I decided to give the branch a bit more life and colour this year, so have added eucalyptus to its branches along with a few peacock feathers, to soften it up. The branch is suspended across two parallel beams that support the ceiling in this room, hung using strong twine string.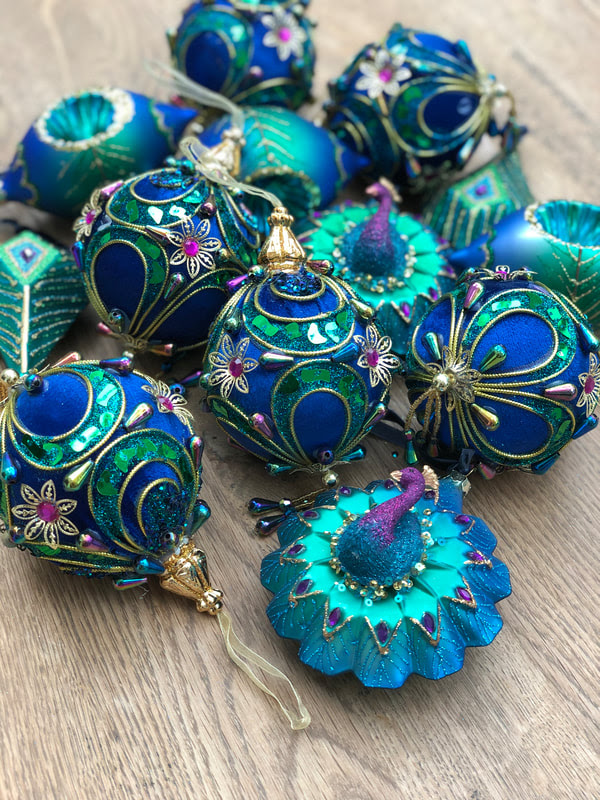 I was delighted when Laura Ashley asked me to collaborate and do a blog post on the branch's makeover this year, especially when I saw their stunning jewel-toned decor. Just look at those colours, detail and sparkle!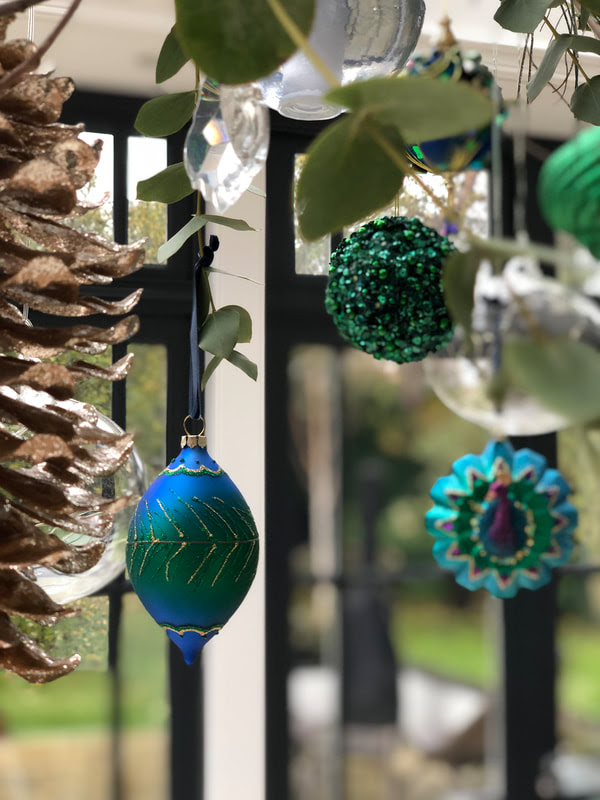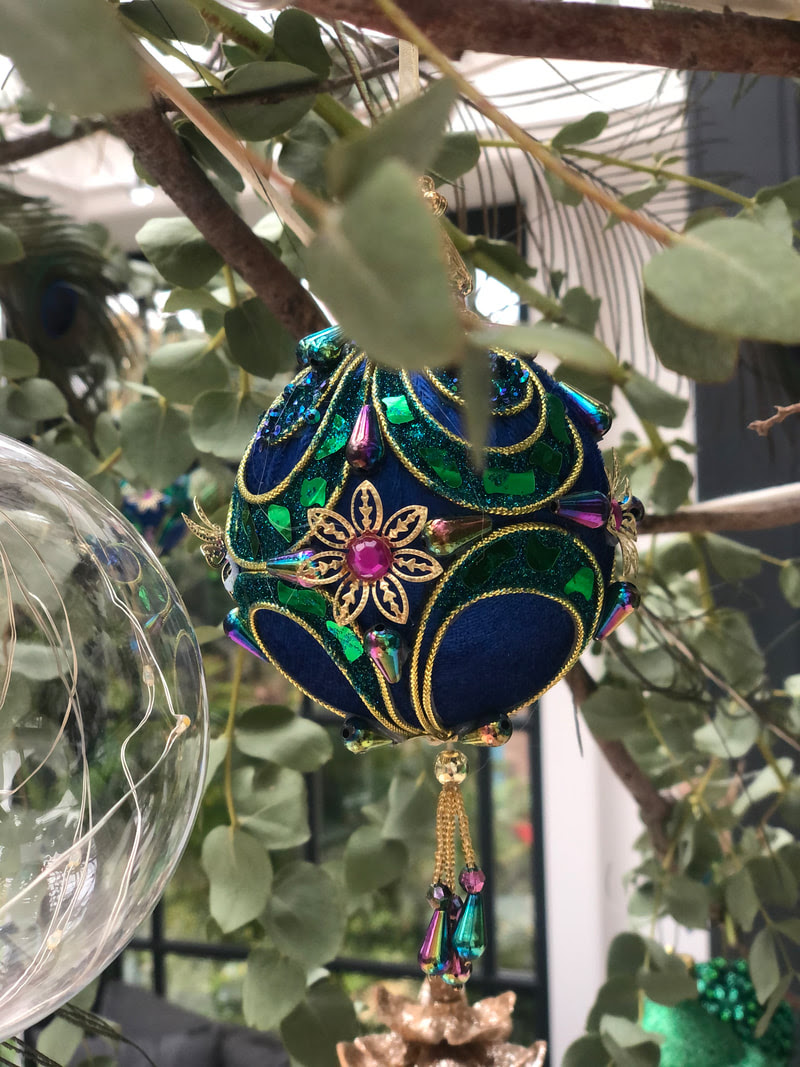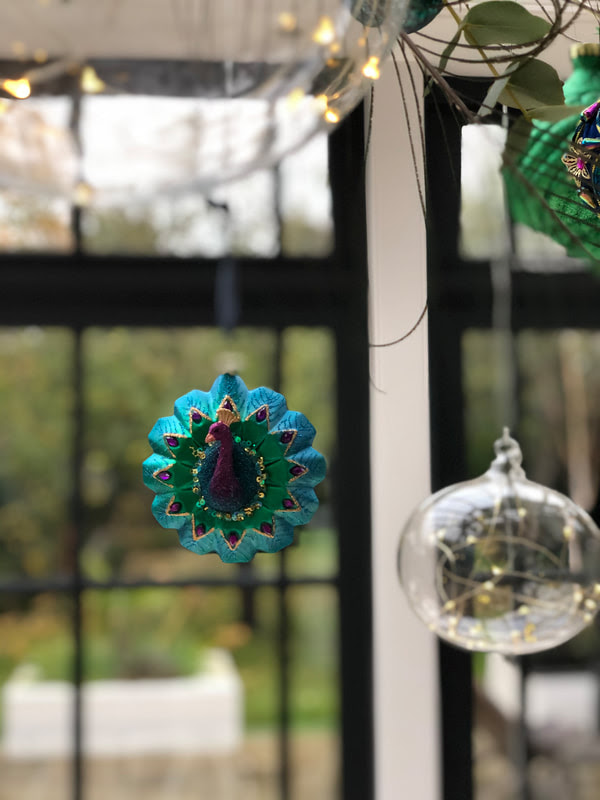 The baubles I have used are all from the Bejewelled range alongside the Jewel Tassel decoration. I also added three of the gorgeous Frosted Green Tree Candles and the Frankincense and Clementine candles to the table tray along with a few green baubles, for that extra festive touch.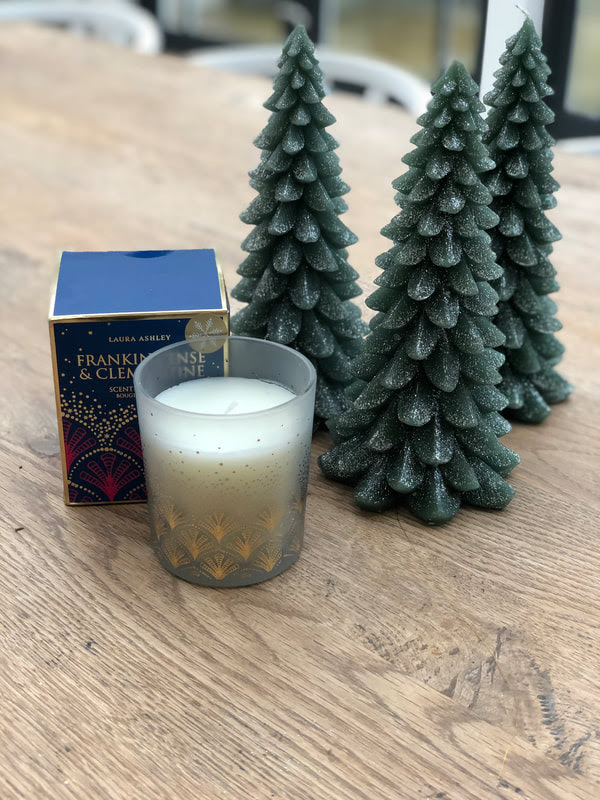 And here it is, branch 2019, looking all festive and feathery, with its beautiful Laura Ashely Bejewelled adornments. A magpie's dream! The eucalyptus foliage will dry in the lead up to Christmas, but retains its colour, so still looks good, it usually lasts well for about a month, then turns more brown. I can't wait to sit underneath it with all the family on Christmas day!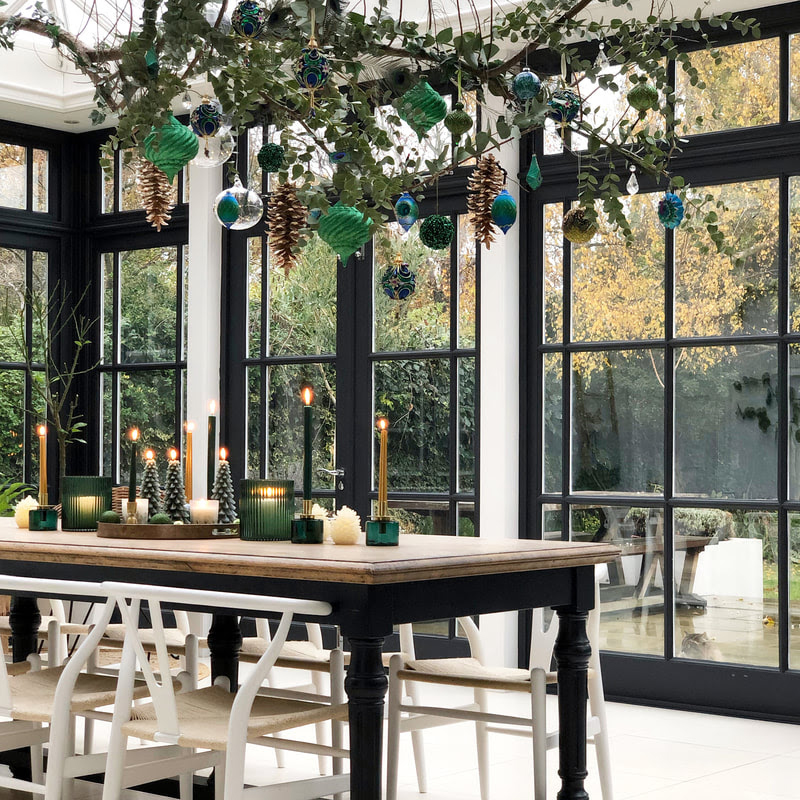 Images and words were created by Leoma Harper of Style the Clutter using our festive Bejewelled Collection.
What do you think of this idea? Is this something you would like to try? Let us know in the comments below.