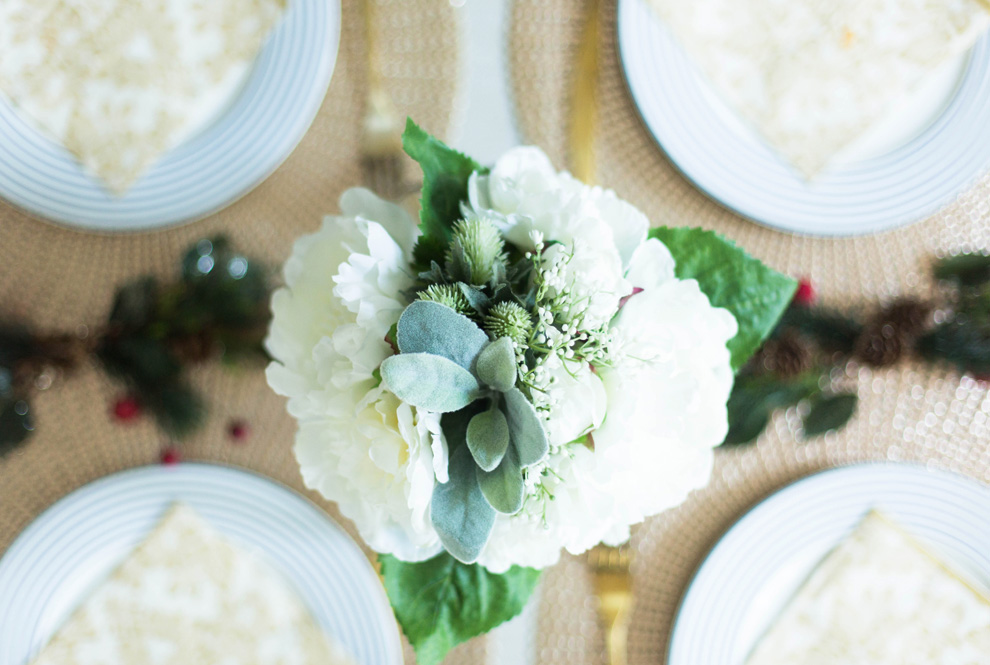 Start your day off in style with this beautiful Christmas breakfast table setting... read more
Forget the dinner, we're getting excited about Christmas breakfast. The gorgeous Pia from Finnterior Designer is here to show us how to start our day off with style.
Christmas breakfast is always a big occasion in our house. Since we tend to overindulge during Christmas, I usually prefer a light continental breakfast on Christmas Day. It's so easy to prepare a traditional continental breakfast at home. It doesn't require a lot of planning or time which is great especially if you're hosting a breakfast or brunch for a large number of people. Plus, you could always serve a full English breakfast afterwards if you wanted to create a proper hotel inspired breakfast buffet at home.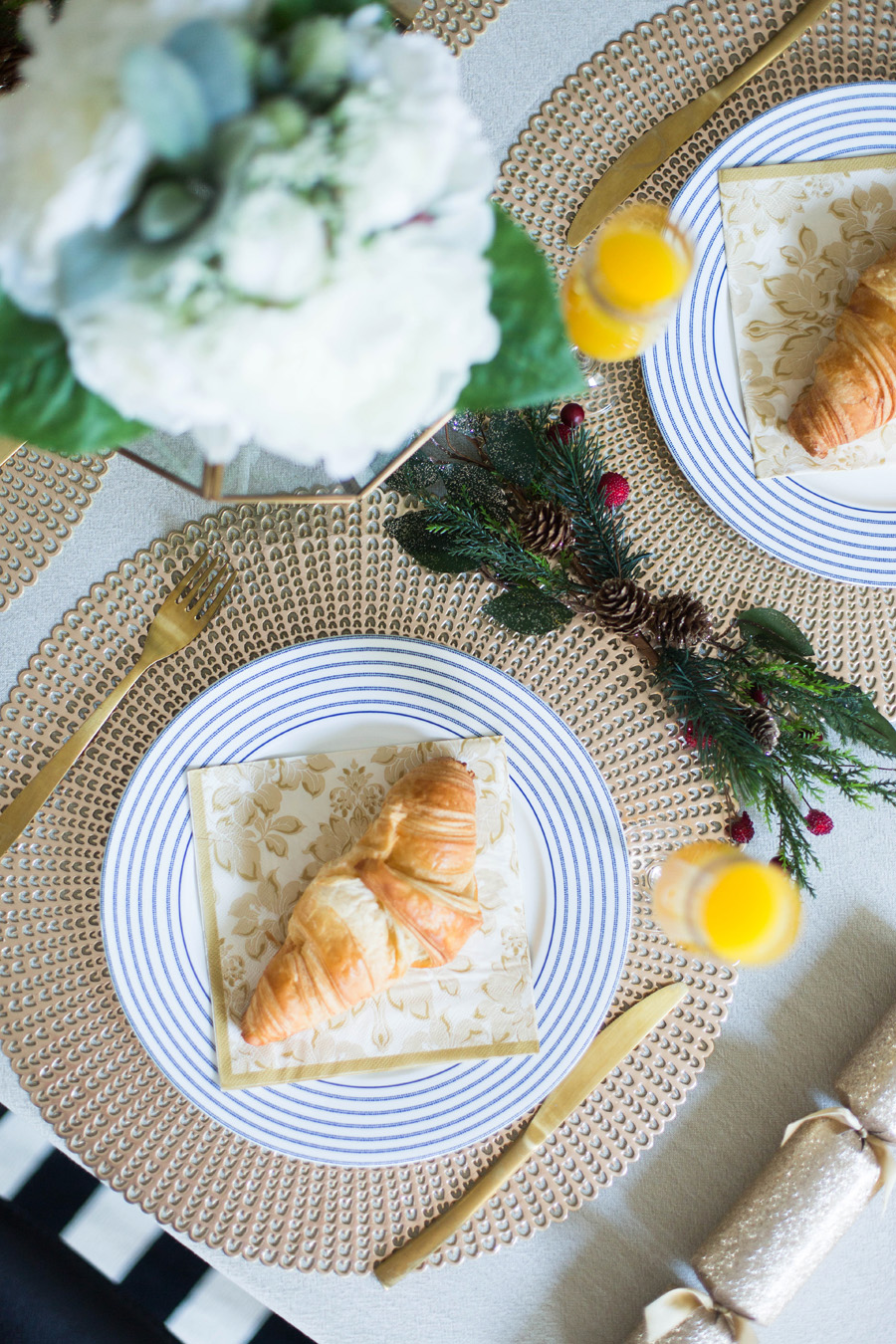 My Christmas breakfast tablescape is usually quite simple and elegant. I love using gold as an accent colour because it literally goes with everything. These candy stripe dinner plates look so effortlessly elegant. The royal blue and white suit most table settings. The fine blue lines look very chic on the dinner table and the best part is that you can use these plates all year round. I do think they can look a little casual, so I decided to pair them with these striking gold geometric chargers. Aren't they divine together? These gold damask napkins add instant glamour to the table setting. You can't go wrong with warm butter croissants either, right?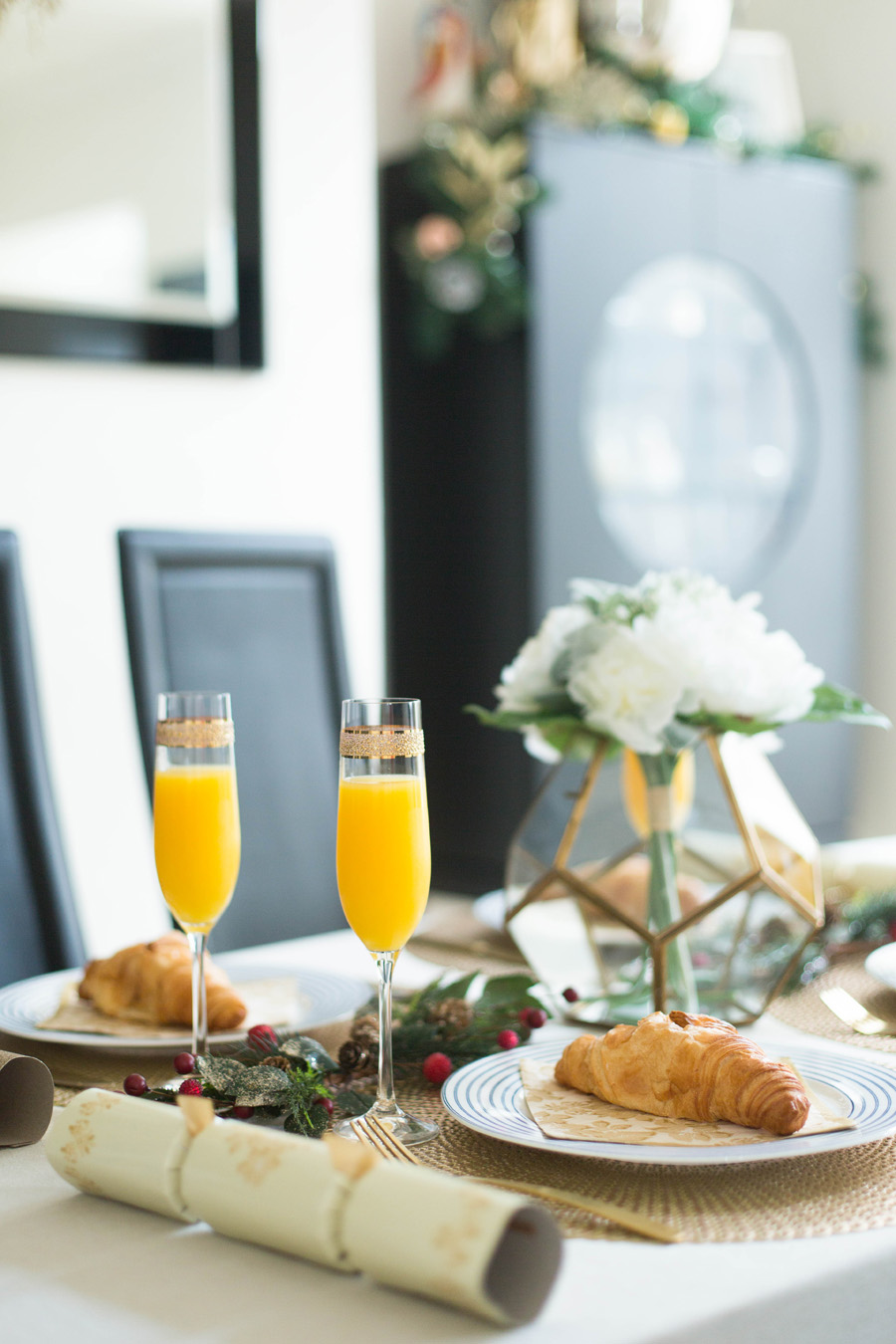 Now let's face it, nothing beats freshly squeezed orange juice on Christmas Morning. Since it's Christmas, I like to serve the orange juice in elegant champagne glasses. Aren't these gold glitter champagne flutes just amazing? I love the elegant gold detailing and that they are handcrafted crystal. You can also get matching wine glasses to create a co-ordinated glass collection.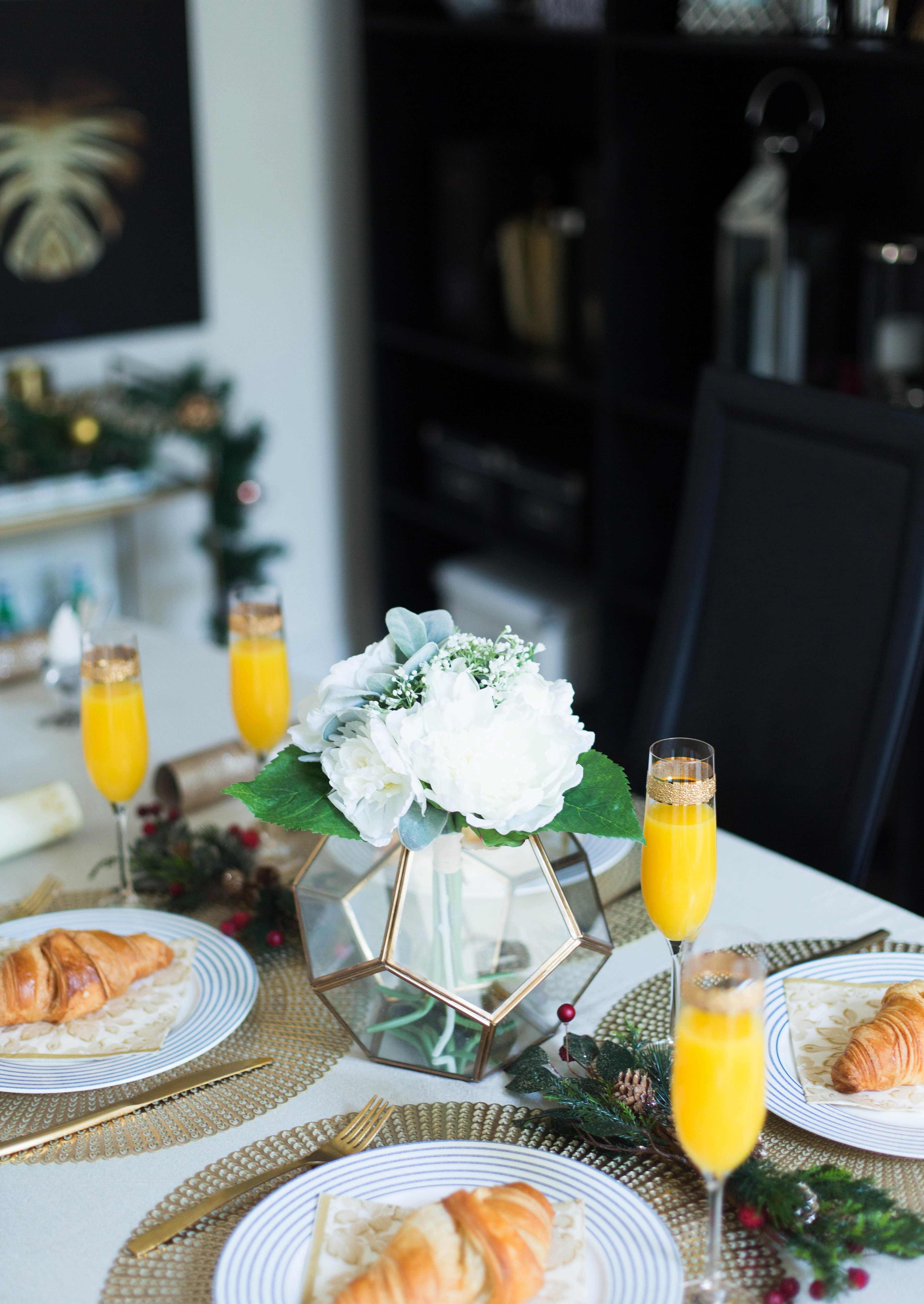 Of course, you shouldn't forget to place some Christmas crackers on the breakfast table too. Christmas crackers are a bit of fun and these gold damask luxury crackers will look very elegant on your Christmas breakfast tablescape. Christmas crackers are such a big hit in our house that I have to hide them from the kids before the big day. I think these ones are almost too pretty to pop open though!
I love using some flowers to dress up the table. Flowers as a centrepiece can look a little predictable which is why I decided to use this stunning brass terrarium as a vase. I wanted to create quite an unusual flower centrepiece that will catch your eye the minute you walk into the room. I paired the brass terrarium with this pretty white peony bouquet that looks surprisingly real from a distance. Since I've gone for a gold theme, I thought it's best to keep the flowers quite neutral. Faux flowers are so handy these days and you can get more creative with them than with fresh cut flowers. Also, remember that you can bend the stems of artificial flowers if your flower arrangement is too high for the vase.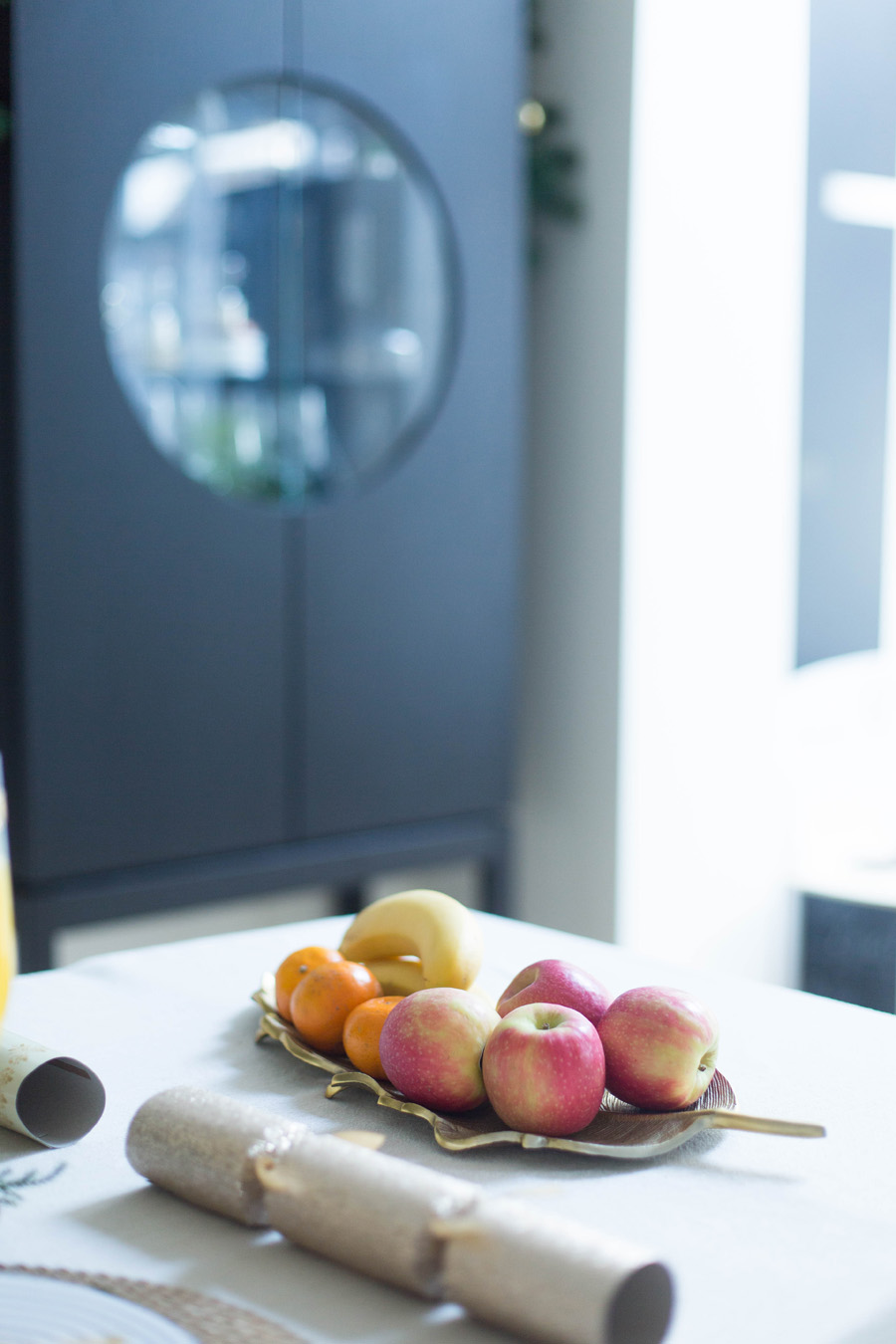 Finally, I couldn't resist this chic gold metal trinket tray. I'm using it as a fruit bowl but it would also make a stunning centrepiece for your Christmas table. You could also use this to display potpourri or tea lights -it's one seriously versatile tray!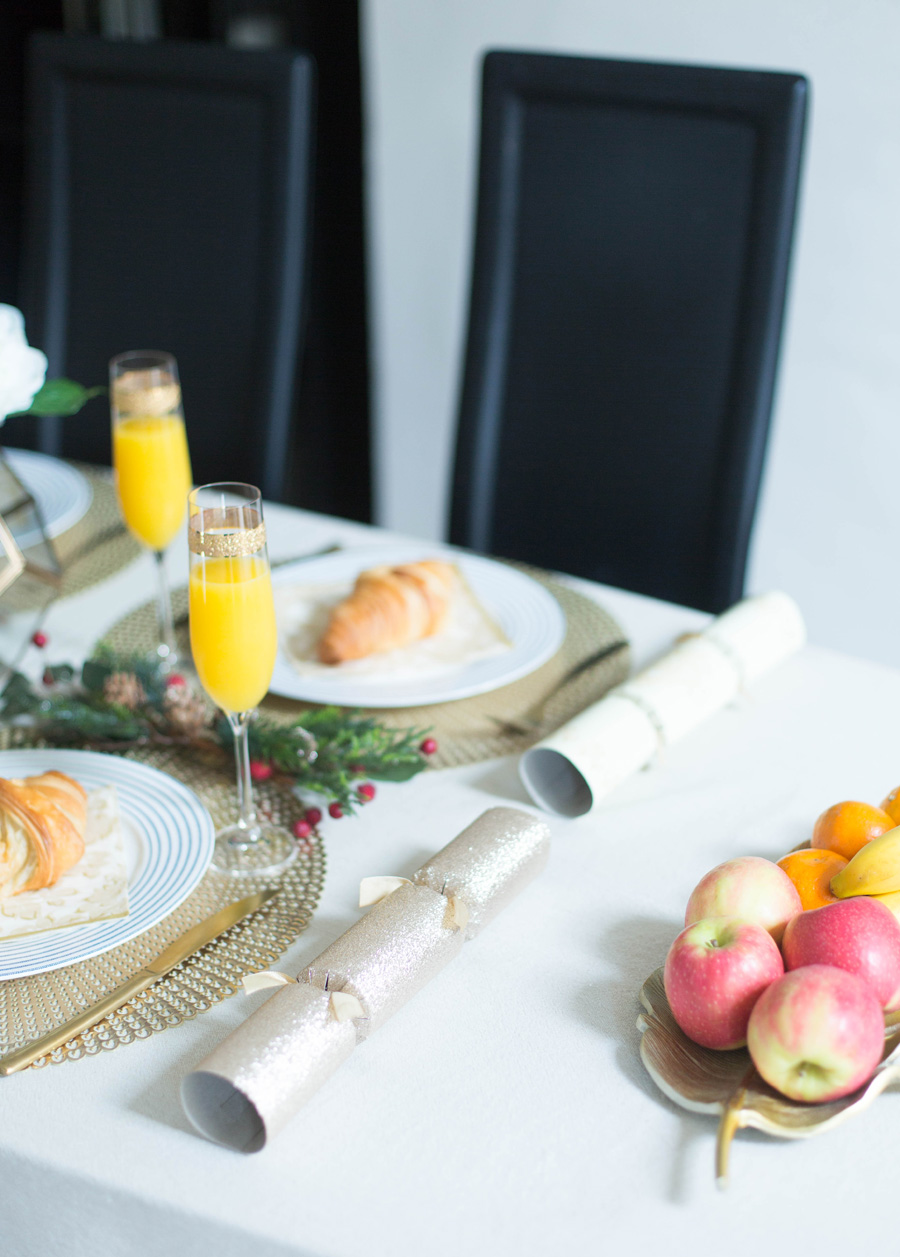 Happy Christmas entertaining!
Are you planning on pretty table setting for your breakfast this Christmas? Let us know below or @LauraAshleyUK.