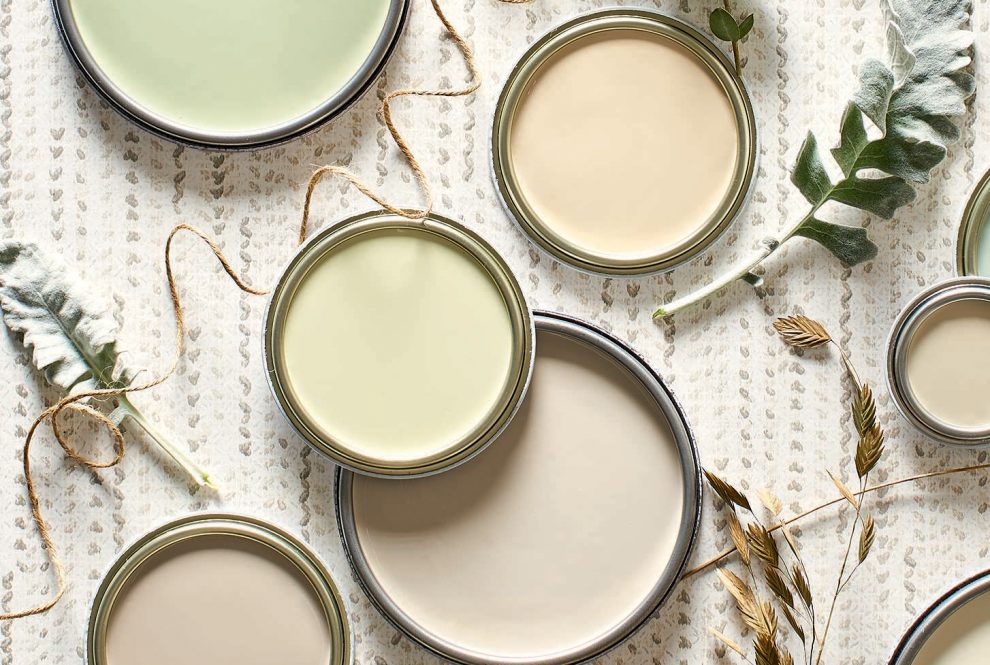 Choose the right paint finish for your home with our simple paint tips read more
One of the simplest things you can do to dramatically change the look and feel of your property is to give your rooms a makeover with a new lick of paint. When choosing the perfect paint it's important to not only consider what colour you want to use, but also what kind of finish.
At Laura Ashley, on top of providing a range of different interior colours we also offer a variety of finishes. With so many finishes out in the market it can be hard to know what finish will suit your home best. To help you find the perfect paint finish follow our easy tips to work out which one works best for your lifestyle and home.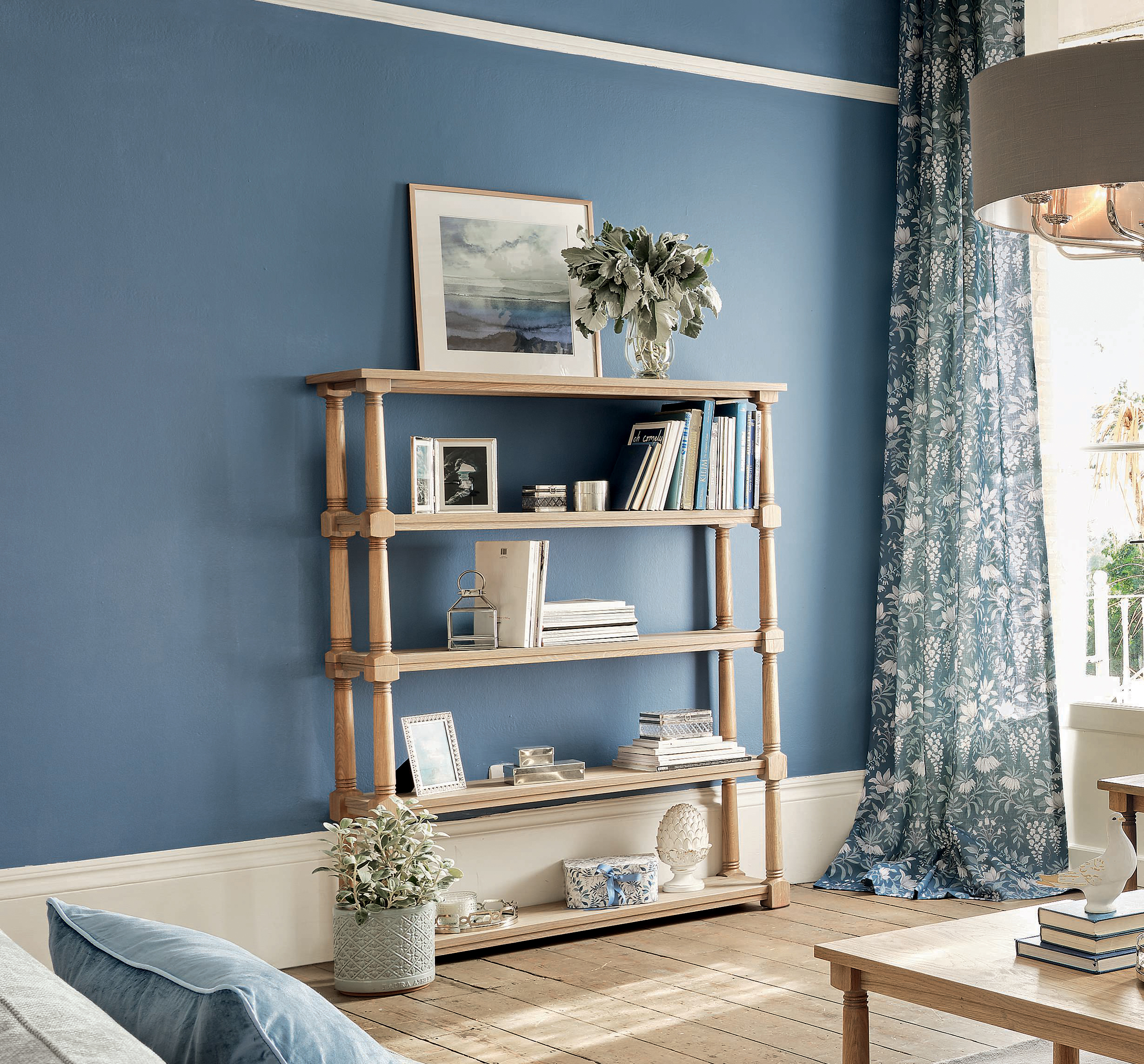 Choosing the Right Colour
To cover all your colour needs, Laura Ashley offers a plethora of different paint hues to complement any interior space. Our paints are designed to coordinate with our fabric and wallpaper ranges making it easy to stick to your home's colour palette and create a feeling of flow throughout. We have also used the richest pigments in our paints for depth of colour and even results.
It's important to bear in mind that your chosen paint colour will vary in shade in accordance with the lighting conditions in a room. This is why it's important to test the colour with a sample pot in order to be 100% sure of your choice. Observe how the colour matches against fabrics and other accessories planned to be in the same room.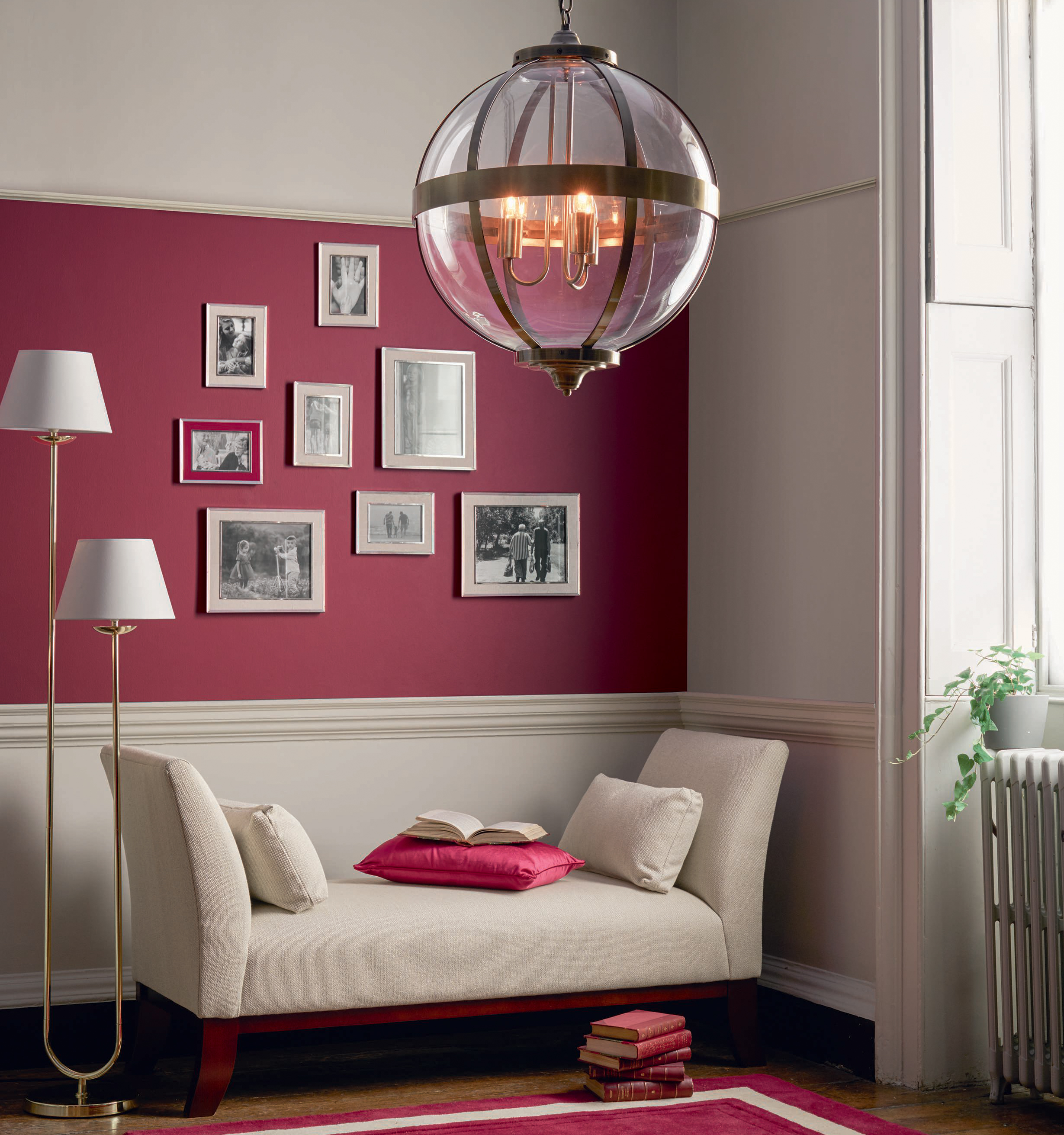 Paint Type
Water-based eggshell paint
As the name suggests, eggshell paint was named for its resemblance in finish to that of the smooth outer-shell of an egg. Durable and low-sheen, eggshell paint is perfect for internal surfaces and woodwork. It provides a tough, washable, and easy-to-maintain finish that's ideal for high-traffic areas including hallways and lounge rooms. It's low-sheen appearance works by bouncing light around the room, while not drawing attention to scuffs and stains. Water-based eggshell paints do not flow out in the same way as traditional oil-based products so over spreading should be avoided if you want a flawless finish.
Finish Facts: For an expert finish look opt for a water-based interior paint. Not only are water-based paints, easy to apply, low in odour and quick drying they are also easy to clean up after—simply remove as much paint as you can from your rollers and brushes and wash in cool water.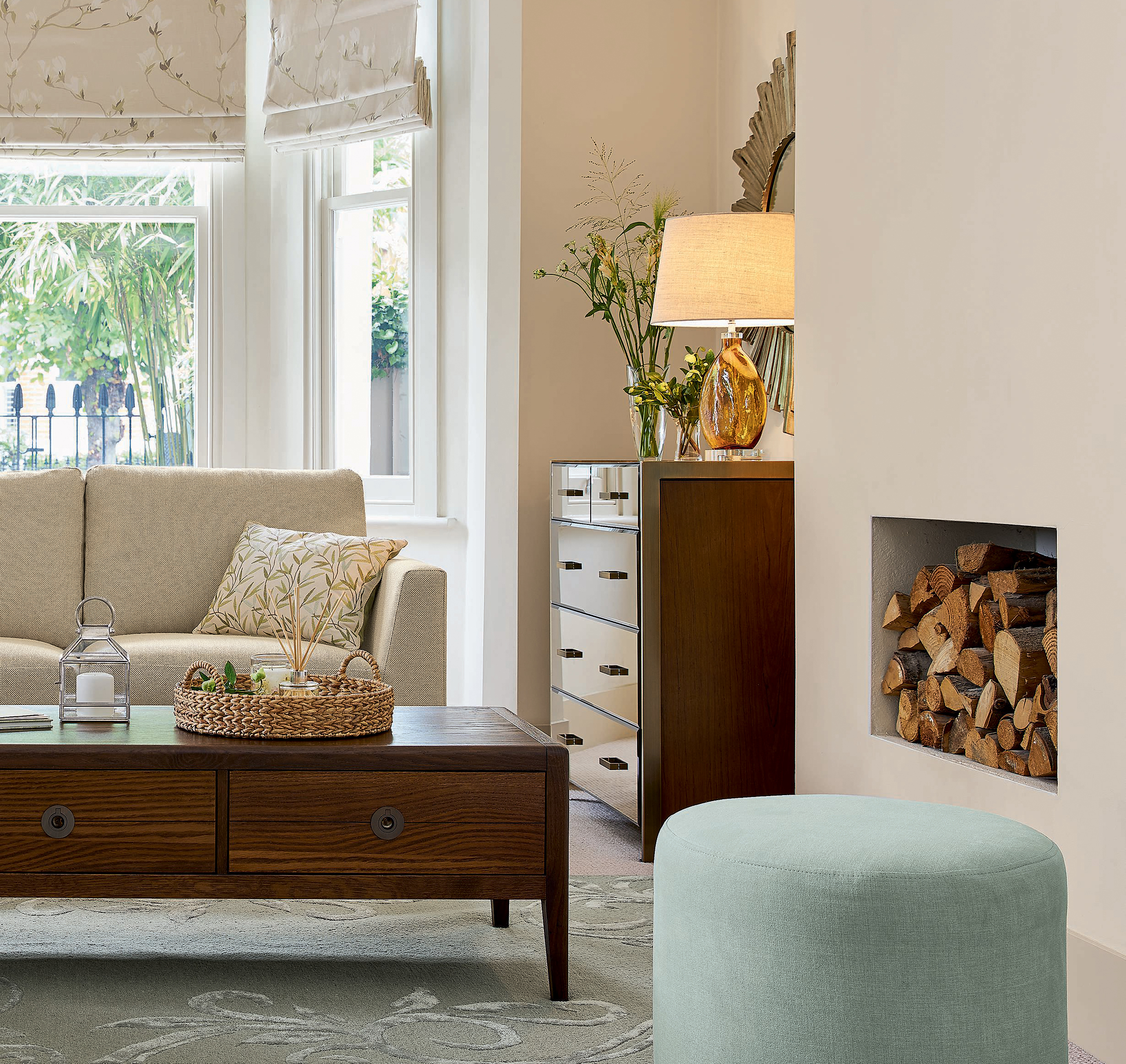 Matt Emulsion Paint
With a sophisticated soft matt finish, matt emulsion paint is great for interior walls and ceilings, working especially well in sitting rooms and bedrooms. It's also easy to apply and known for its excellent coverage. Paints with a matt finish don't reflect light directly so imperfections on the walls are a lot less noticeable—making this the perfect paint for those with a busy lifestyle.
Painting tip: If using more than one tin of paint in the same colour it's important to make sure the batch numbers are the same or mix together the tins of paint for an even result.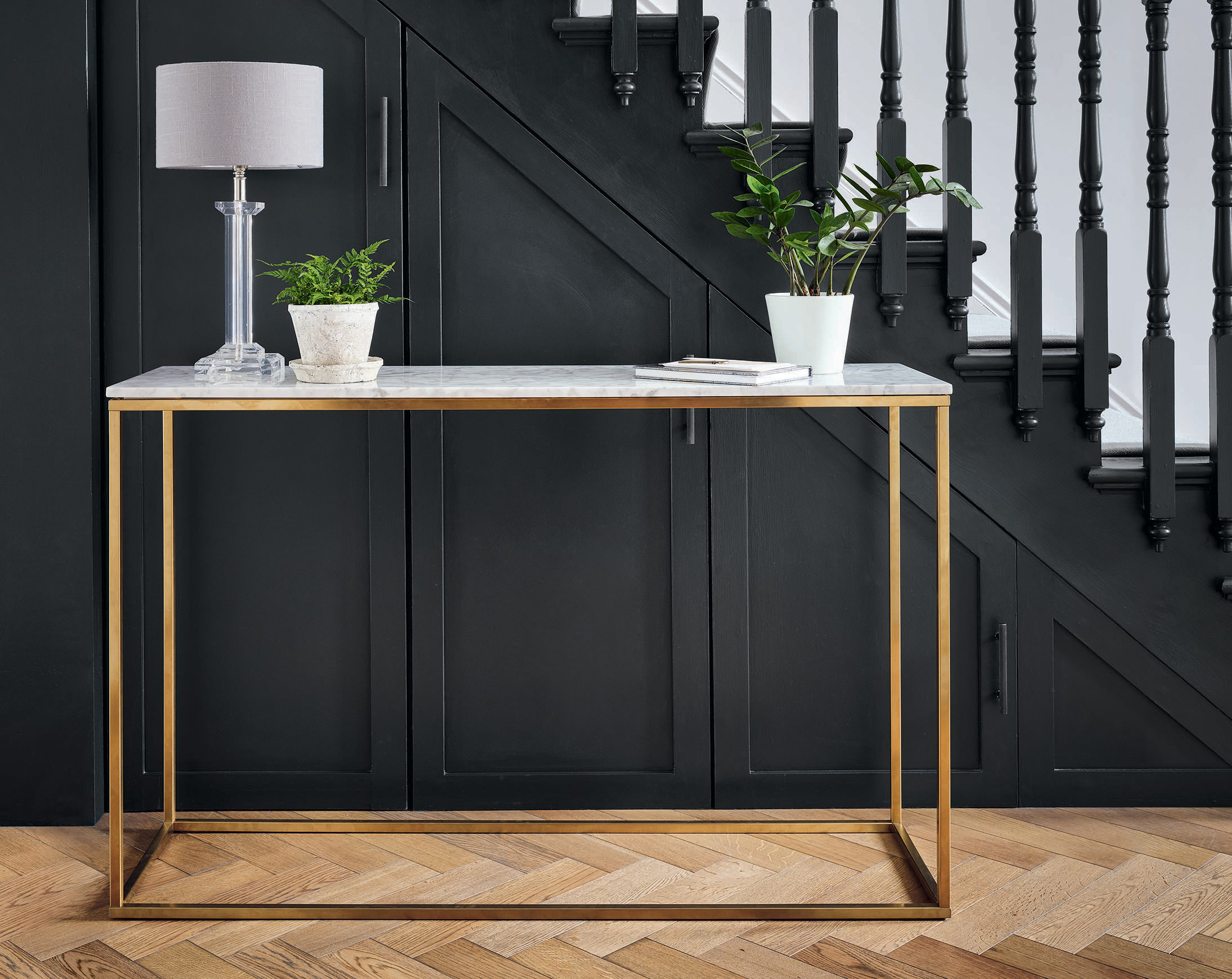 Furniture Paint
Whether you want to restore an old piece of furniture or add colour to a wooden school project, you can't just use any old paint if you want the perfect furniture finish. A water-based emulsion furniture paint with a soft matt finish is the perfect choice for restoring and revitalising interior furniture or perhaps adding a bit of colour to a wooden stair-rail.
Our Laura Ashley water-based furniture paints are tough, water-repellent and easy to apply with brushes and rollers. For added protection and a lasting finish use the range with our Laura Ashley satin varnish. On top of being suitable for wooden and metal interior furniture, our furniture paint can also be used as a wall or ceiling paint, or on wooden trims.
Expert tips: Before painting your old furniture, it's important to make sure that your surface is prepared in the correct way—this can make all the difference when trying to achieve the perfect finish.
When painting timber, make sure your wood is sanded, cleaned and completely dry before painting. Residual moisture in the timber can result in a poor adhesion of the paint. For metal surfaces, make sure your furniture is fully sanded and free from dust before priming and painting.
Laura Ashley Furniture Paint is not suitable for outdoor use.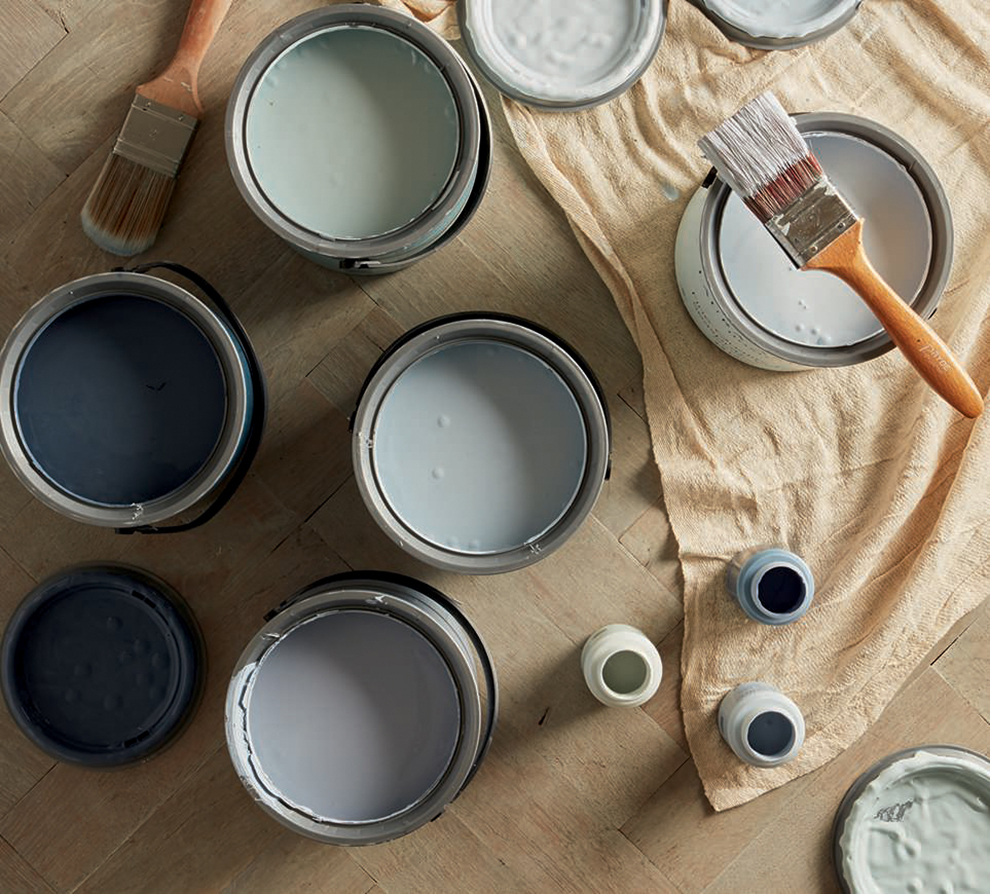 Kitchen and Bathroom Paint
For these busy, hardworking rooms you should use a paint finish that's specially developed for kitchens and bathrooms. Using a specialised paint in your kitchen will help repel the moisture and also protect your paint job from stains caused by cooking. It's important to use a special paint for the bathroom too, especially if you're a fan of long, hot showers in the winter. Mould is a common household issue that can be minimised by using specialised bathroom and kitchen paints and providing plenty of ventilation.
Our Kitchen and Bathroom paint is durable, stain and moisture resistant with a soft sheen finish. It's easy to clean and wipeable for those inevitable spills and splashes.
Note: Laura Ashley paints are not suitable for use on radiators or surfaces that may become hot.
Which Laura Ashley paint colour are you coveting at the moment? Let us know in the comments below.