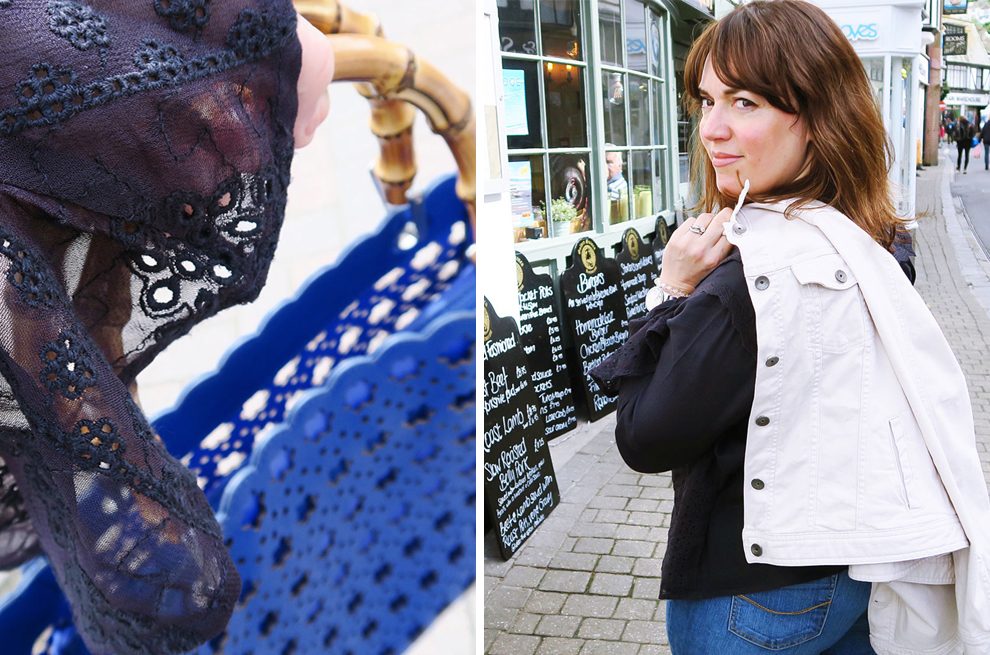 Update your wardrobe with a little help from Caro to make sure all you marvellous mums are looking your best this season... read more
Being a mum is one of the best things to happen to us women but it can also be a very time consuming and tiring job, especially when it comes to keeping ourselves looking our best. The lovely Caro from The Twinkle Dairies shows us that sometimes the infamous mum style can be fun and stylish, with a few simple pieces.
Mum style. It's a term that gets bandied around a lot these days, isn't it? One of the things I notice about my own style since I had my twin boys four years ago, is that there seemed to be a list of wardrobe choices that suddenly became off-limits.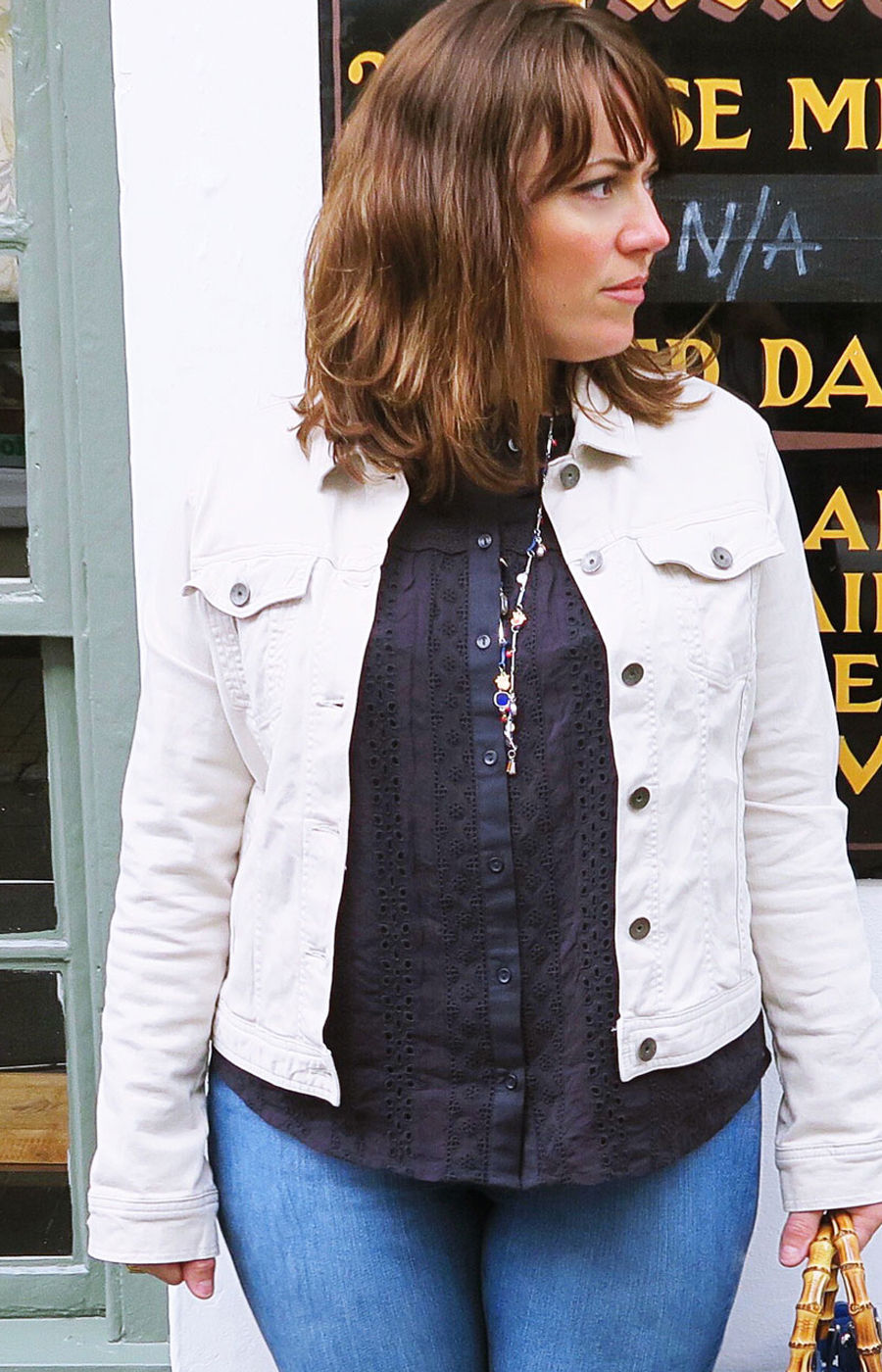 I stopped wearing very pale colours and I didn't wear too many clothes that needed dry cleaning either; why bother when there was a good chance they'd get splattered with various bodily fluids? Or, more recently, daubed with sticky fingers and hands covered in paint. Long necklaces were also one of the things to go because they always got tugged by tiny, grabbing hands.
Anything in a lacy or delicate fabric that could be pulled or easily damaged was put to one side. Bags suddenly became very practical. Gone were the sweet clutches or stylish totes that I used to carry around; instead, large and functional baby changing bags replaced them. And finally, statement sleeves that suddenly became off-limits. They were a definite no-no. The mere thought of a frilly sleeve getting caught up in any kind of nappy changing paraphernalia or dangling in the baked-bean sauce as I stacked the dishwasher was enough to make me recoil and put a self-enforced ban on an exaggerated cuff. I truly fell under the typical mum style category.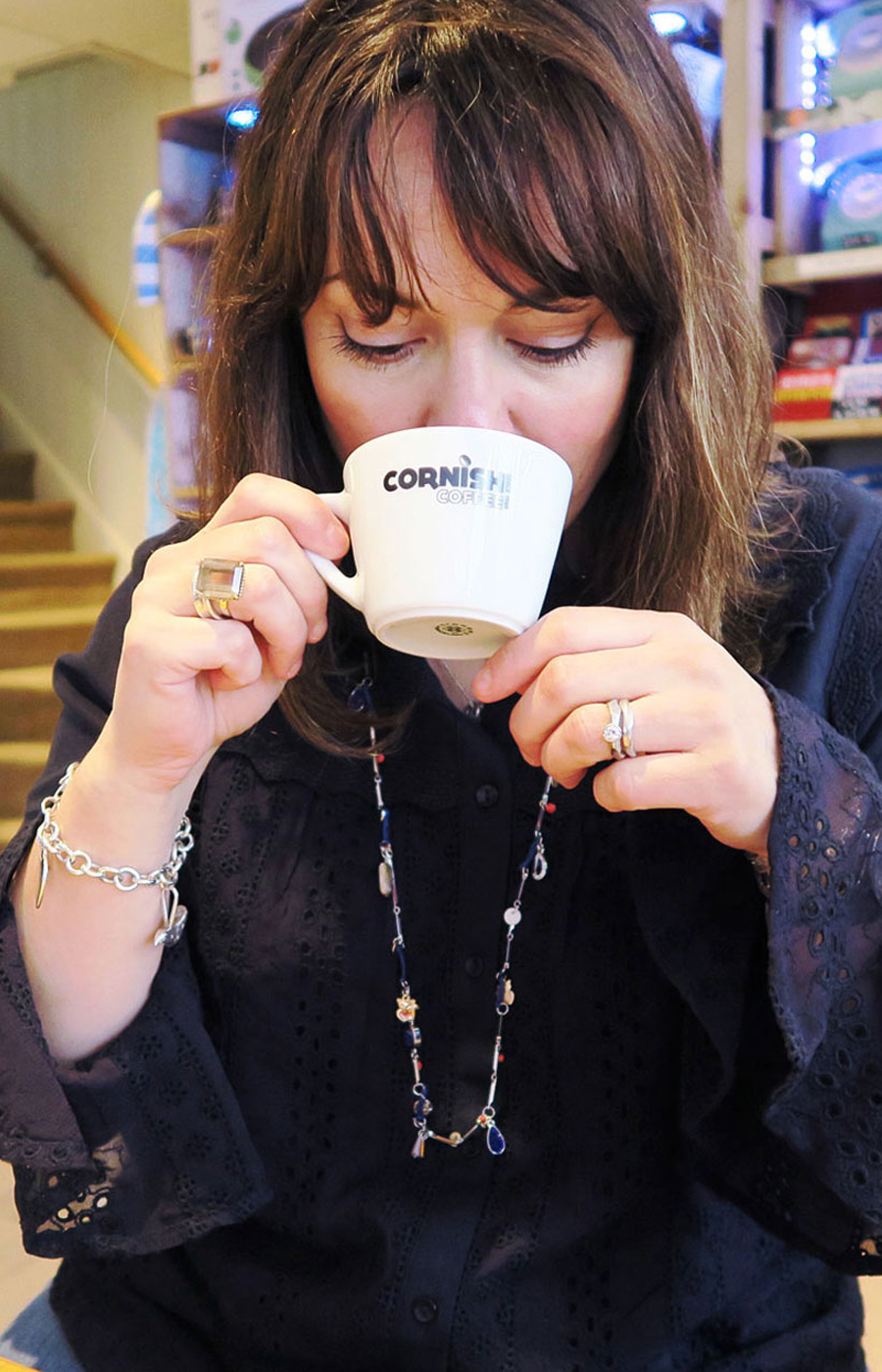 However, these days, when I am childfree for a few hours, my standard mum style changes, to include more of the things that I've put to one side over the last few years. Last week I had a lovely afternoon, without children, bumbling round the shops and indulging in a spot of people watching, in a café, wearing practically everything that I've avoided since I became a mama.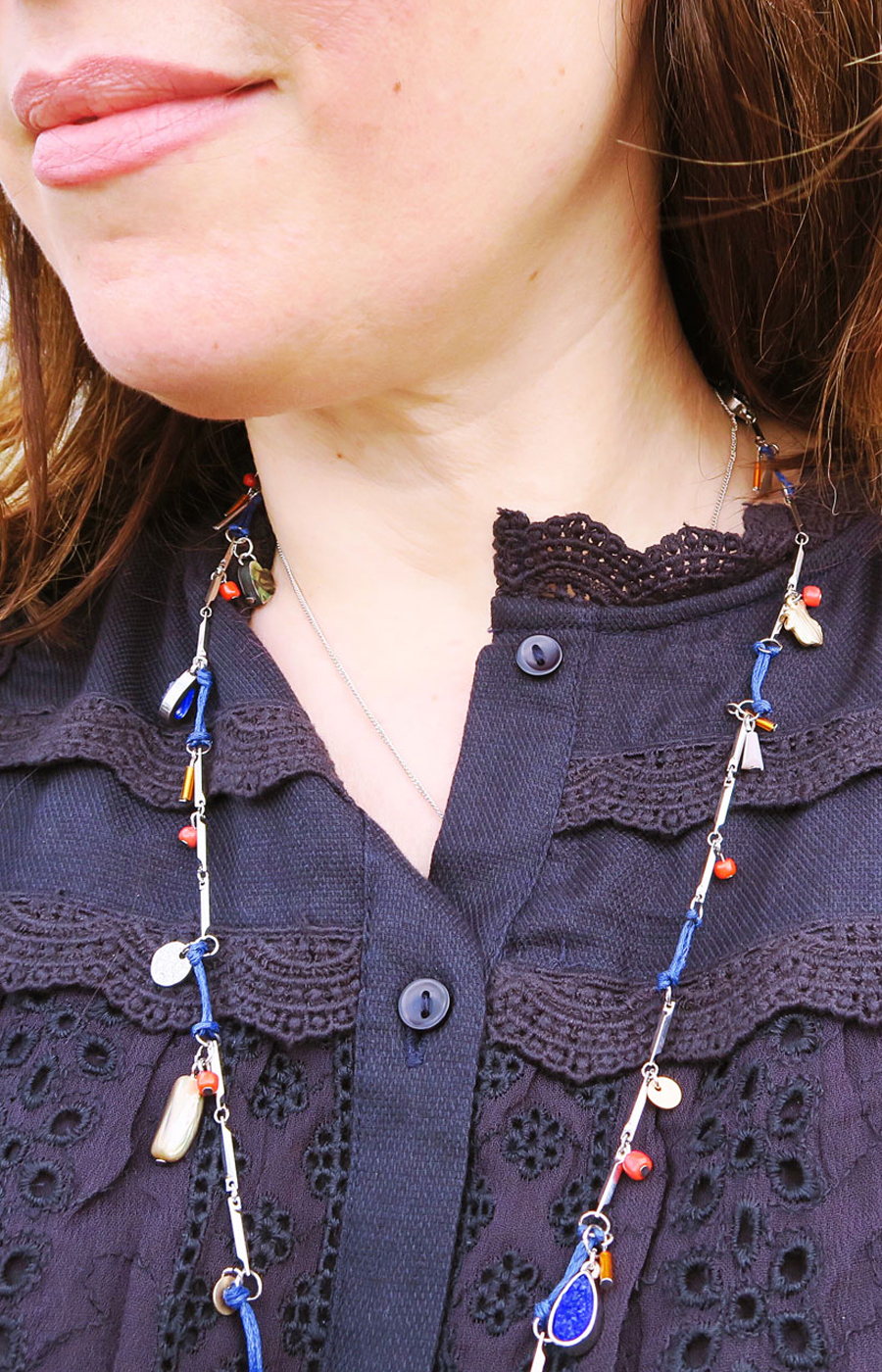 I wore a gorgeous lace blouse inky blue broderie Anglaise with the longest, laciest, frilliest statement sleeves I could find topped off with a denim jacket. And not an everyday blue denim either — oh no — this girl about town chose to wear the palest stone-coloured jacket; safe in the knowledge that no little fingers would be leaving sticky prints all over it.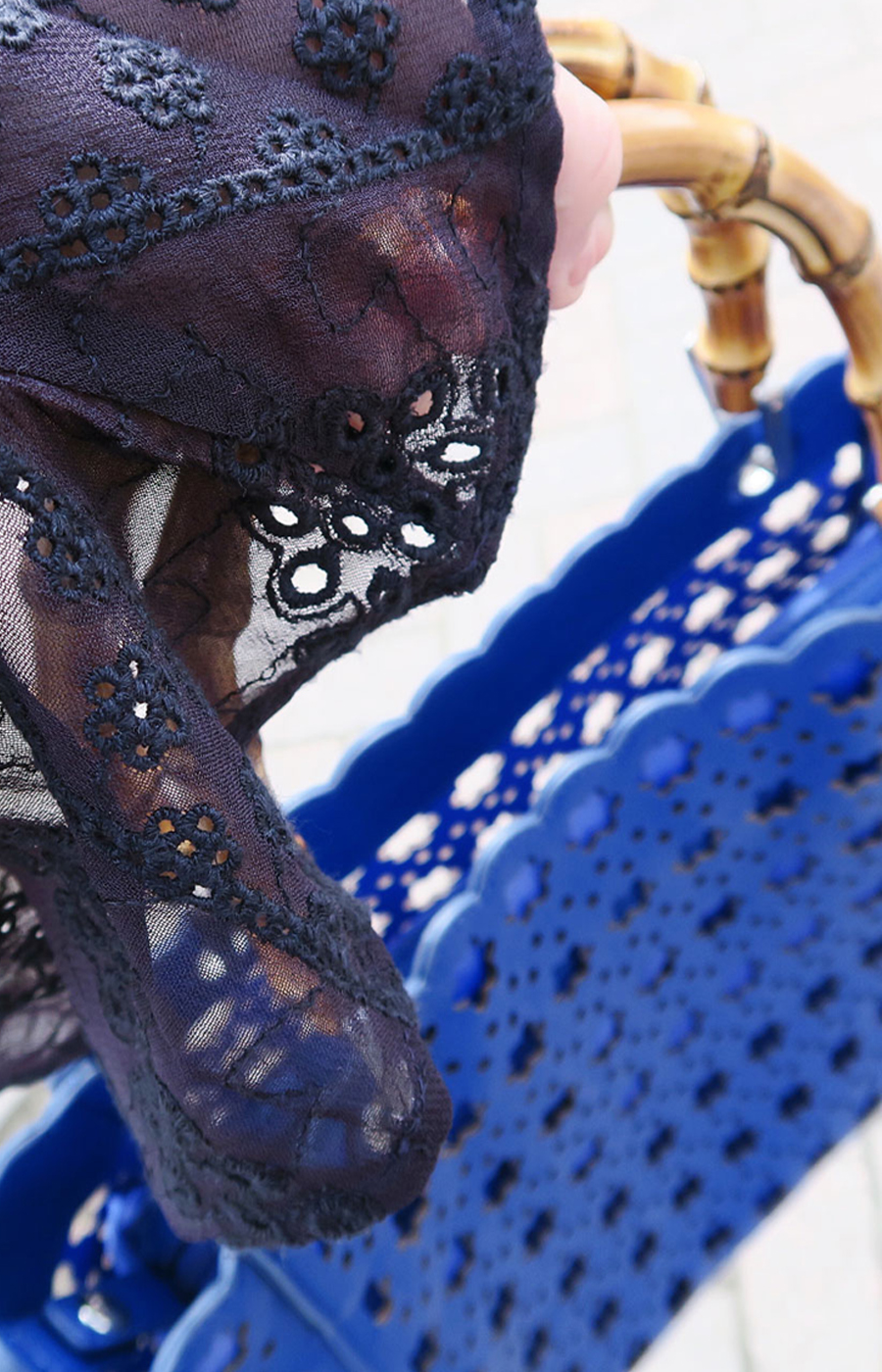 I also wore the most beautiful long and delicate necklace. A length of fine silver links, beads and charms. So pretty and the kind of thing I've avoided over the last few years (due to fear of asphyxiation). These days, the twins are less likely to throttle me with my necklaces but are still very keen to touch and play with them. This has resulted in lots of breakages and some tears.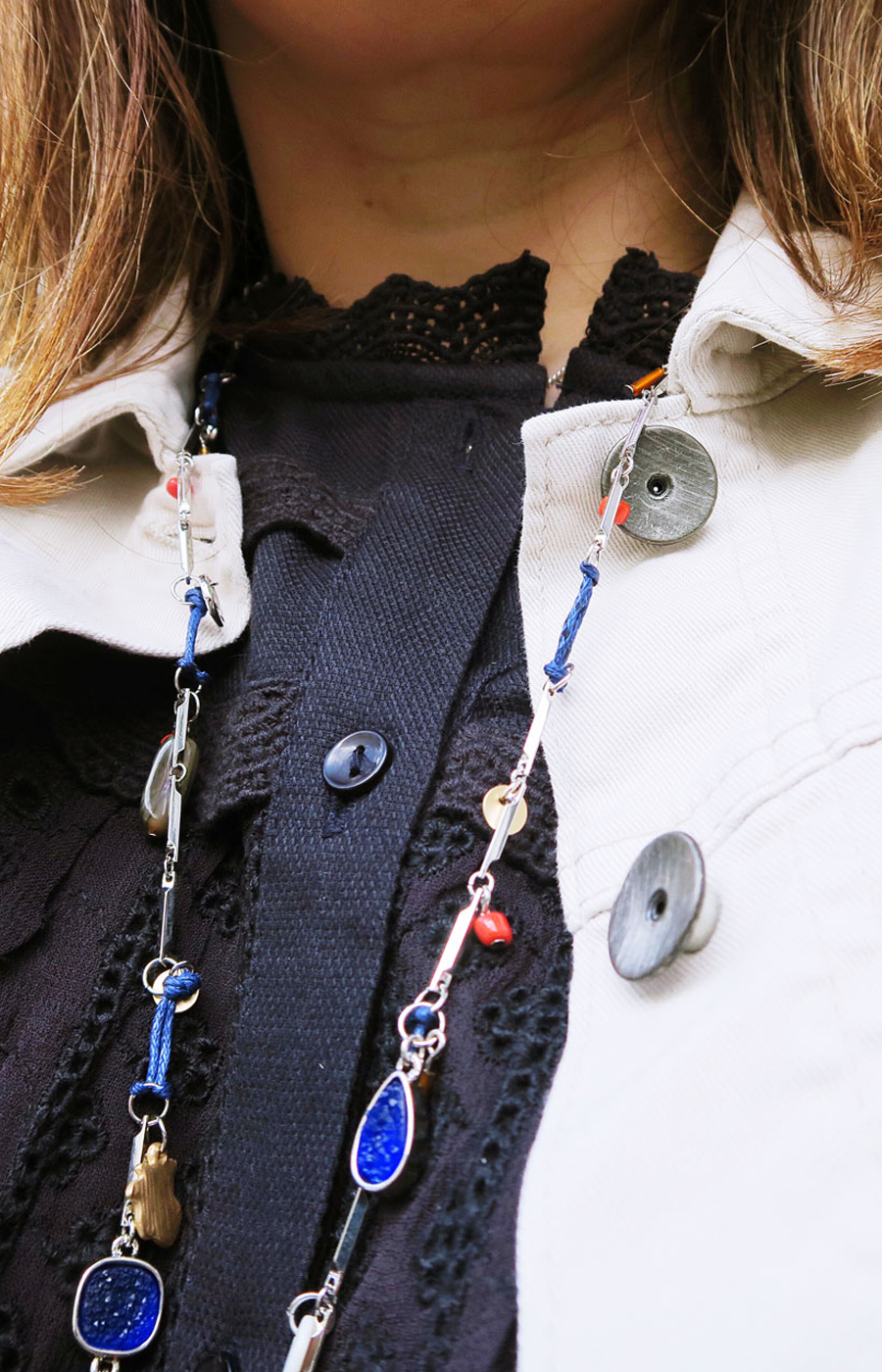 Finally, I ditched the changing bag in favour of something a little less utilitarian. This was perhaps my favourite exchange. No baby-wipes, odd socks or boxes of raisins. It is just a bag that contained nothing more than my phone, purse, lippy and sunglasses.
Oh, and what a bag! Bamboo handles and a daisy cutwork design that echoed the lace on my gloriously impractical sleeves.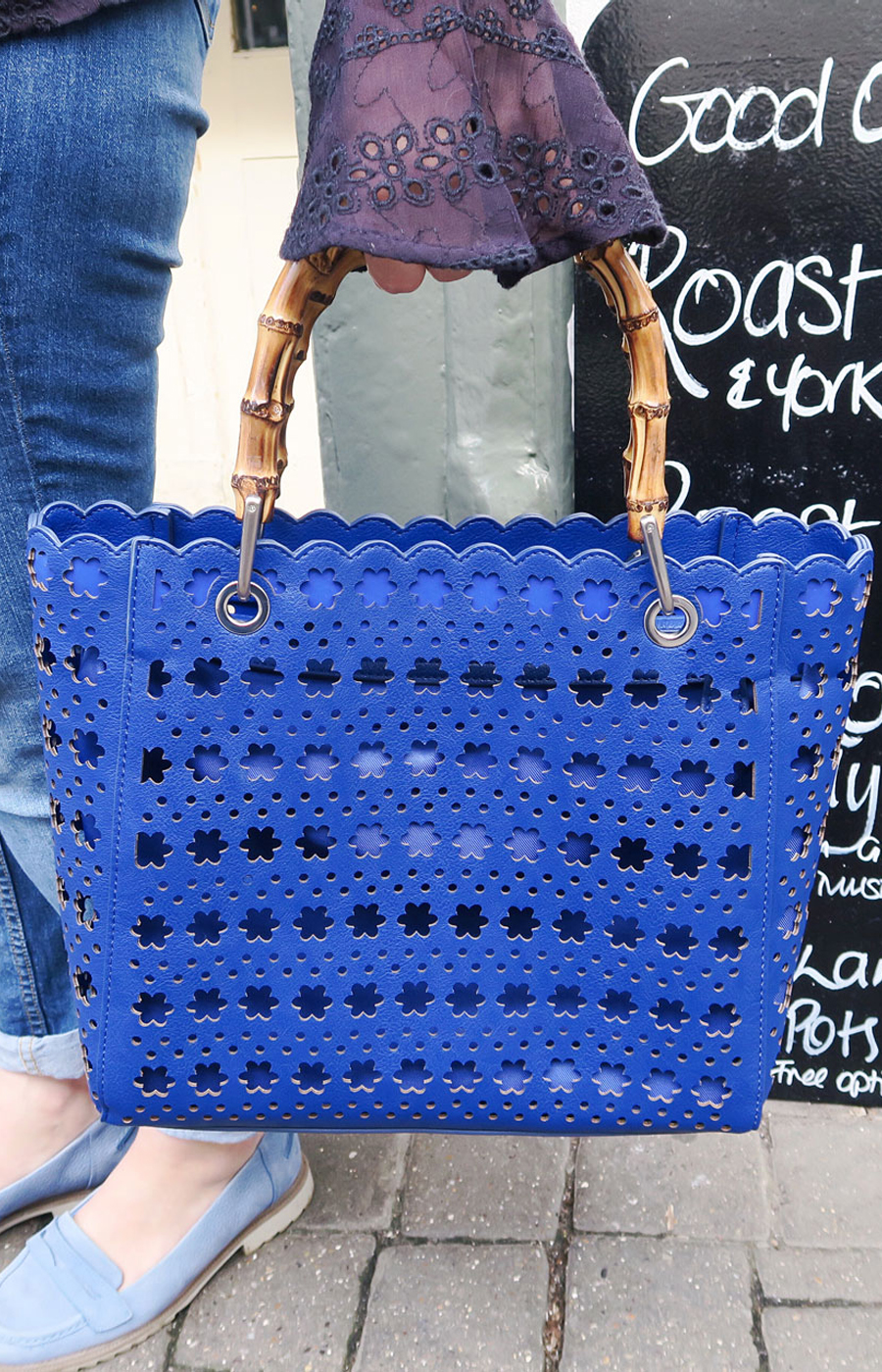 I love being a mama. I waited for such a long time for it to happen and I cherish every day I wake up to my two tousle-haired little sons. But I also love being me. Being able to regain my sense of self and my sense of style even for just a few short hours felt very good indeed. It's amazing how differently certain items of clothing or accessories can make you feel. I managed to create a mum style that wasn't frumpy and unglamorous, that also worked for me.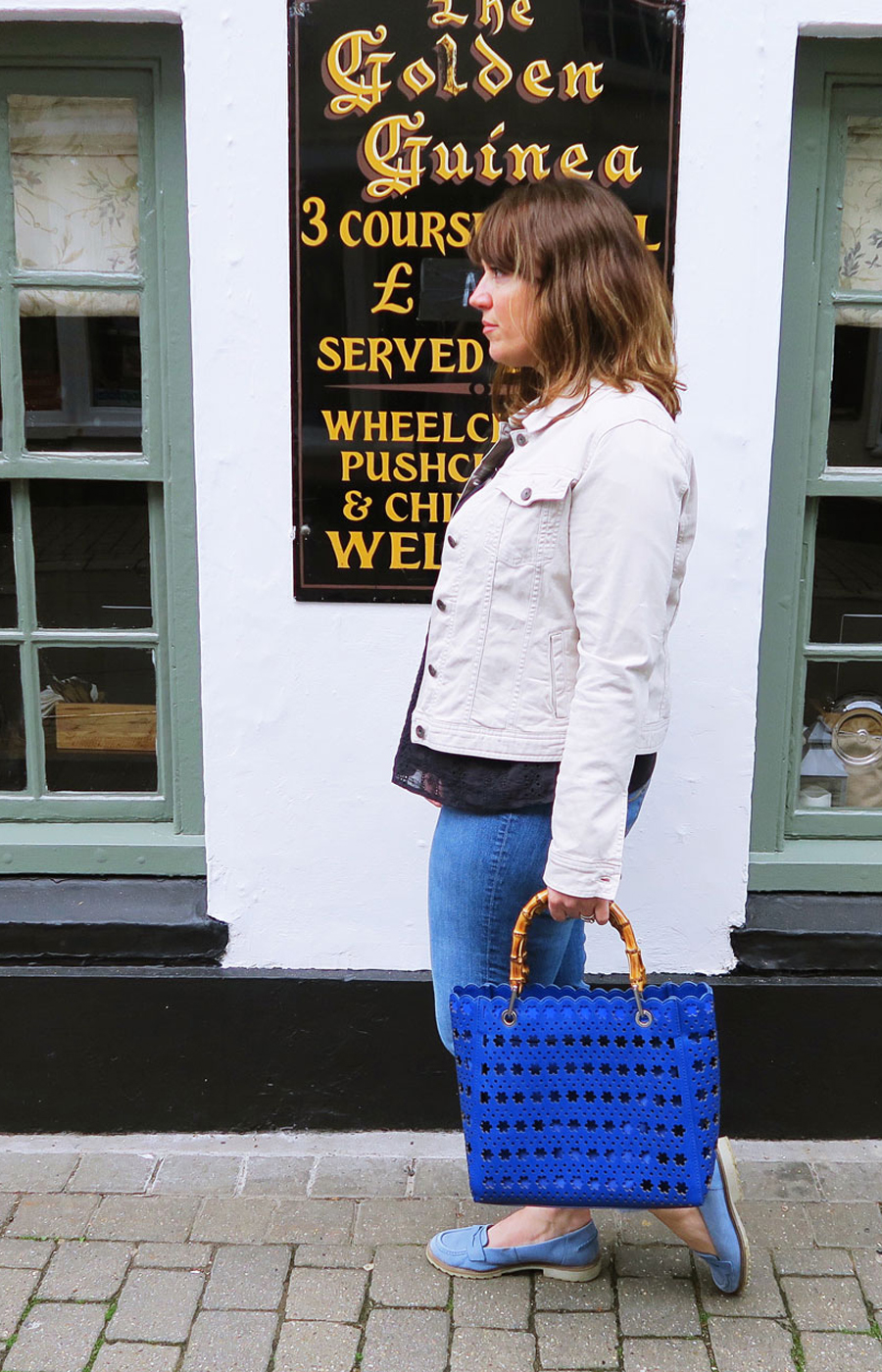 The addition of a dainty necklace or a lacy top works wonders for the soul, as does a hot uninterrupted, cup of coffee and a giant slab of chocolate cake.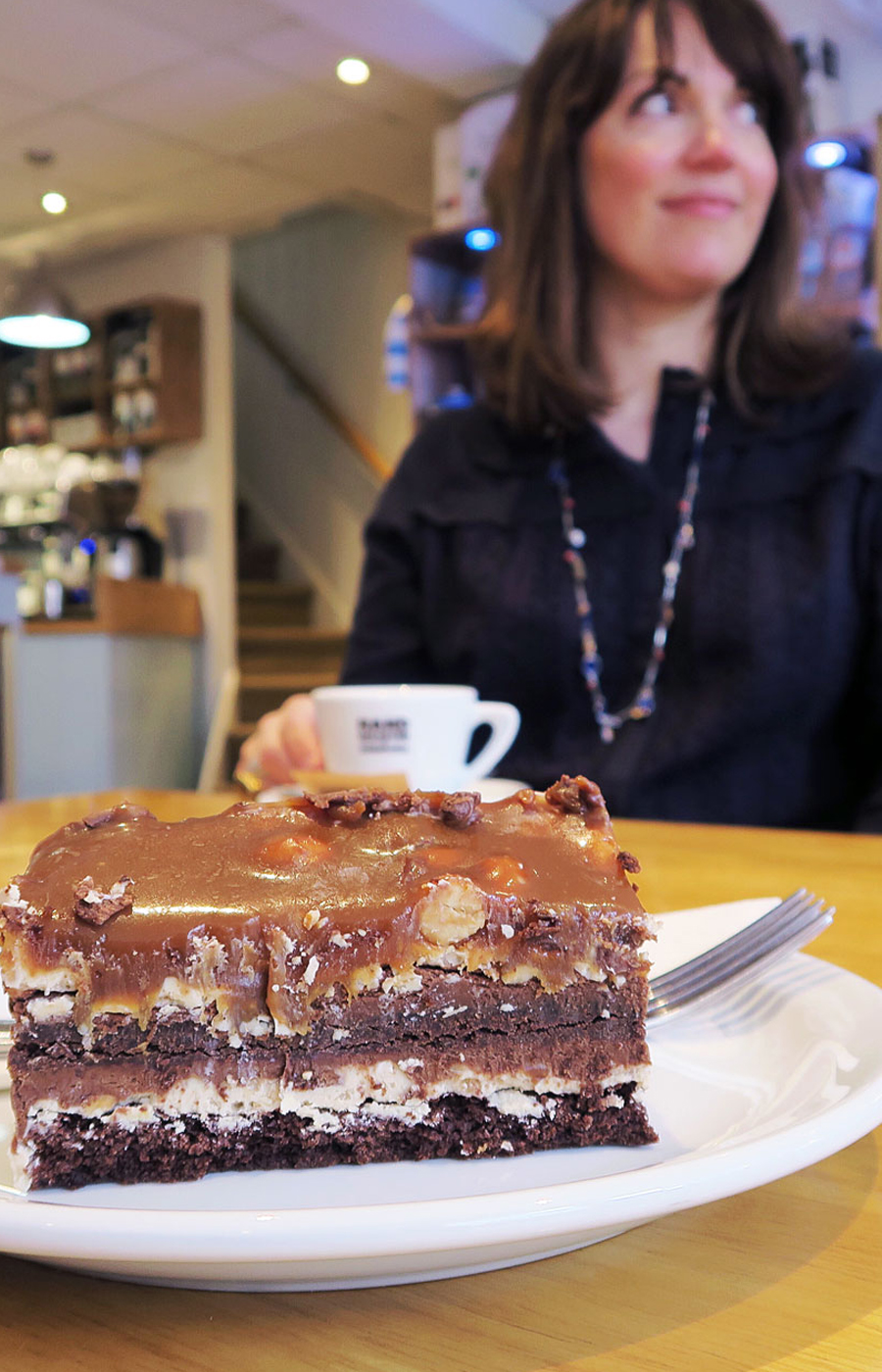 Just because you're a mum it doesn't mean you have to hang up your favourite impractical staples. Treat yourself to some you time, get glammed up and strut your mum style with pride!
What is your go-to mum style this season? Let us know below or @LauraAshleyUK