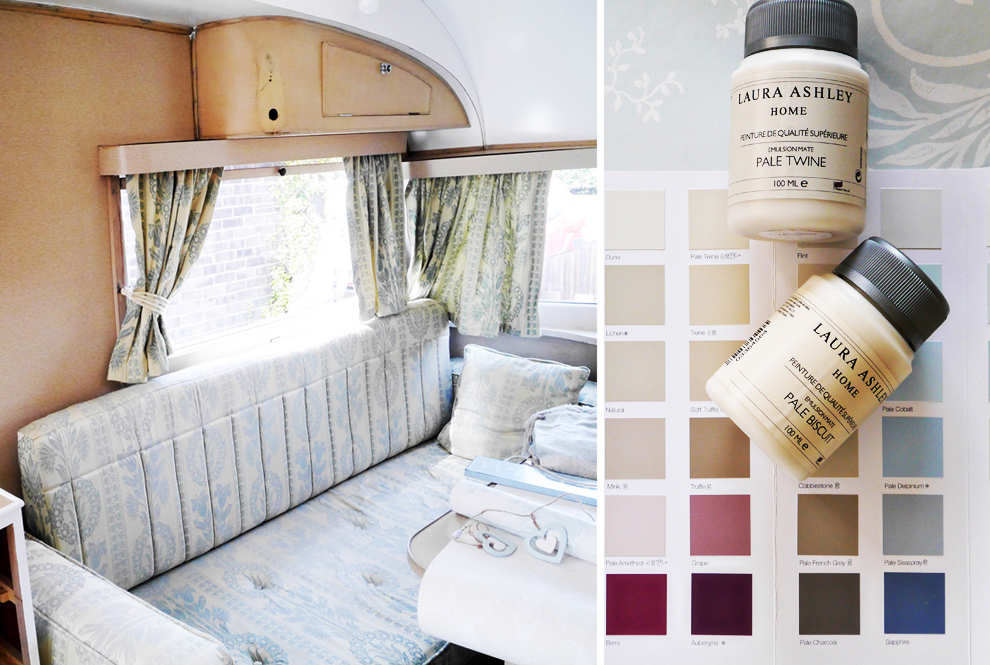 Blogger Michelle tries her hand at renovating a vintage caravan... read more
Ever since we unveiled last season's catalogue featuring our beautifully decorated caravan (see below!), we've been itching to give it a try, so when our blogger friend Michelle from Eden Found told us about her new vintage caravan we were overjoyed at the prospect of seeing an old caravan come to life once more. Using some favourite Laura Ashley products, Michelle began the huge project to renovate her caravan and kindly kept us updated along the way. With materials in hand and a plan of action in place, she sat down with us to let us know how she would go about getting it right…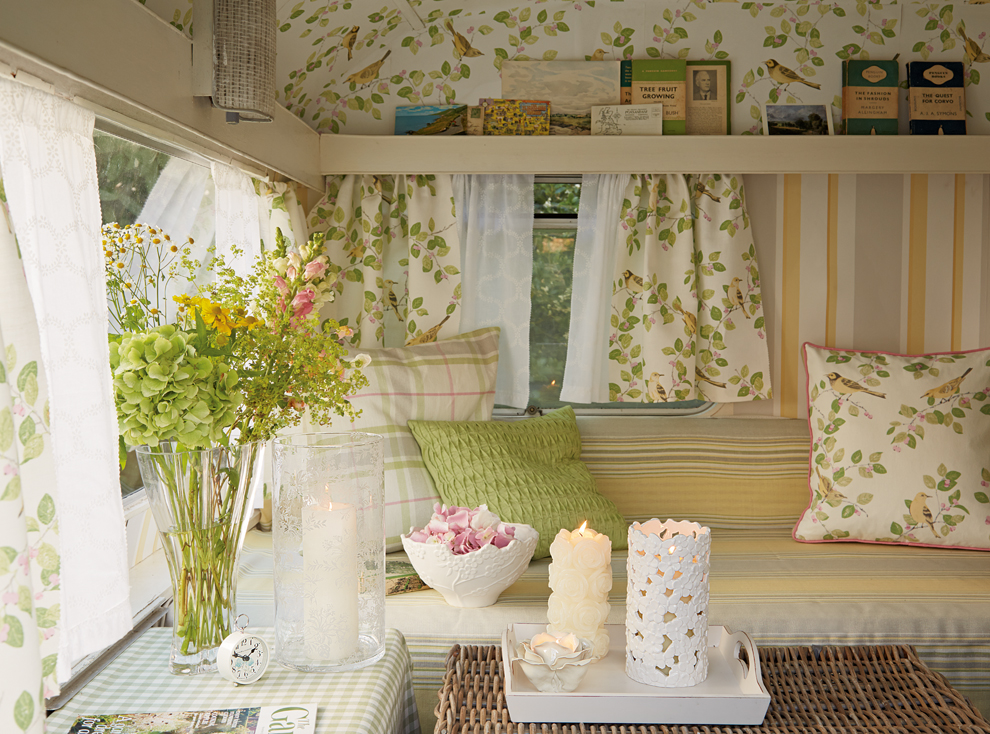 Laura Ashley Caravan  Fan Vase | Avairy Garden Cushion | Avairy Garden Curtains | Avairy Garden Wallpaper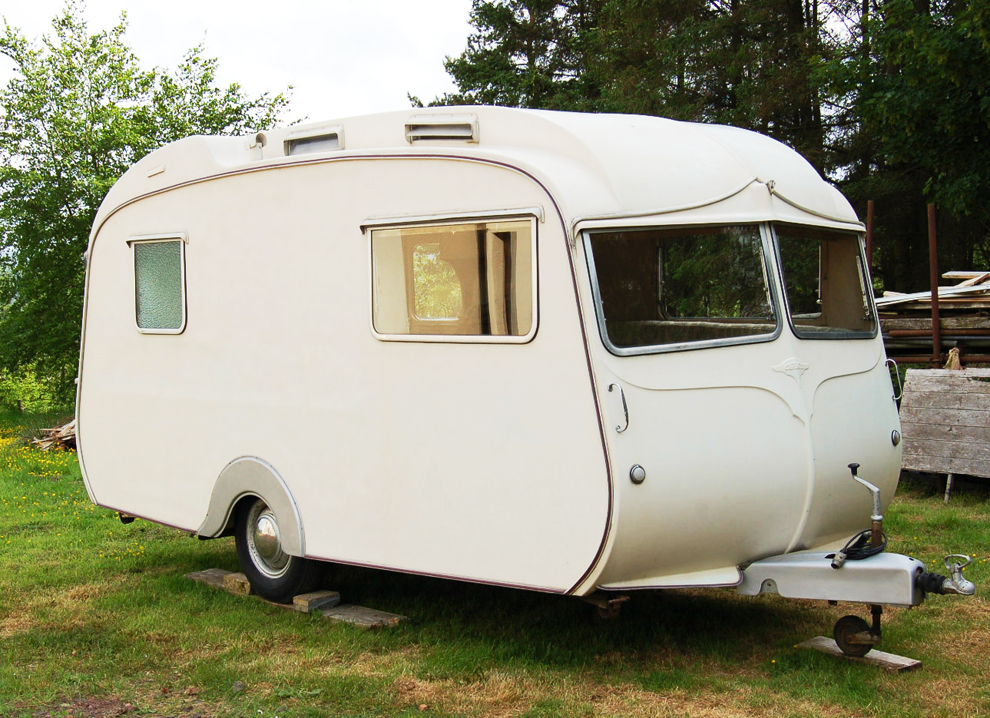 Last year we bought Matilda, a beautiful vintage Carlight caravan made in 1970. We bought her as a business project and when she is completely renovated we hope to hire her out for holidays, photoshoots and weddings, etc.
Despite her great condition, we had to replace the front door, the electrics, the gas work and the water pipes. Which meant that the part of the renovation process I was looking forward to most (decorating the interior) was postponed until last. When we finally finished the technical work this summer I wasted no time putting my plans into place…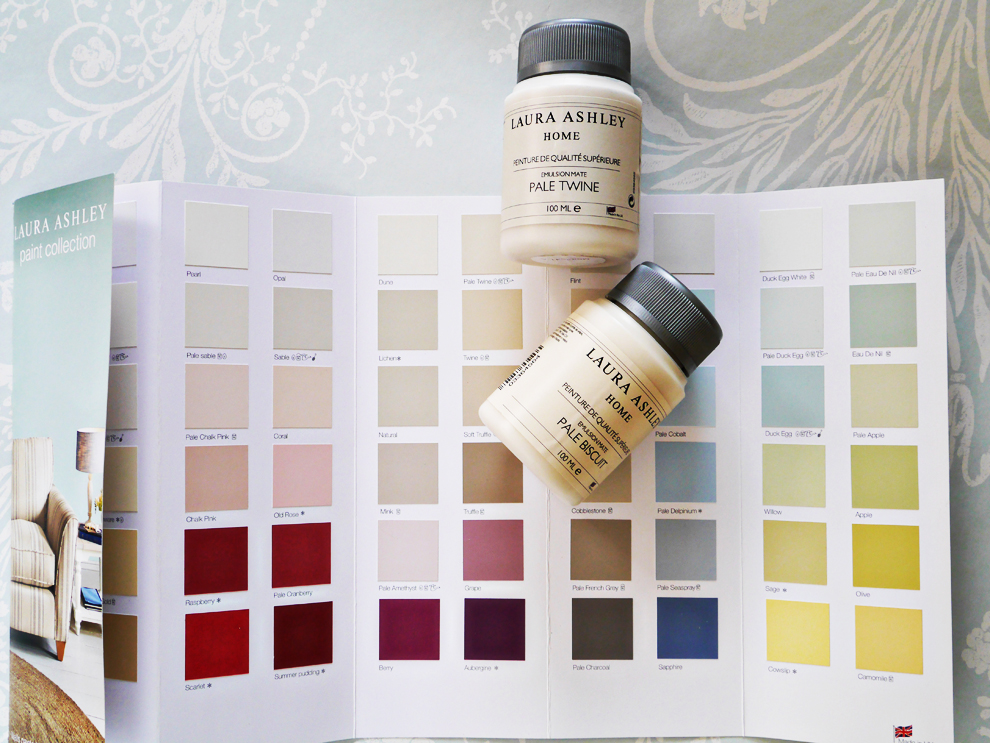 Pale Twine | Pale Biscuit | Josette Duck Egg Wallpaper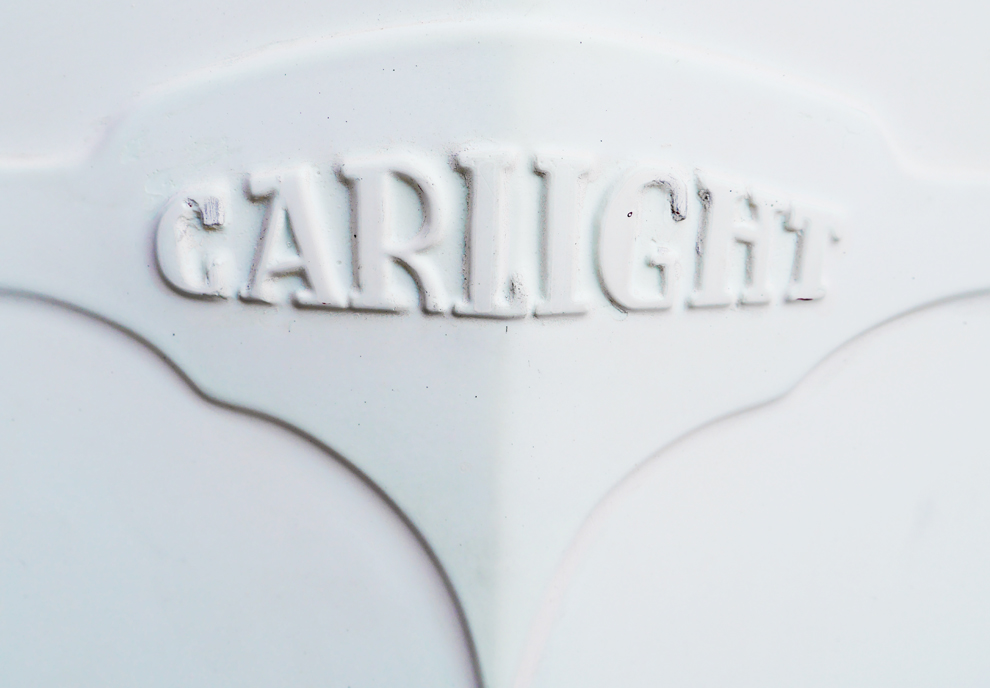 Carlight caravans have a rich history. Often referred to as the 'Rolls Royce of the caravan world', they were handbuilt in Lincolnshire by master craftsmen and the fact that Matilda was in such great condition when we got her is testament to the amazing build quality. From the stamp on her side we know that she rolled off the production line in February 1970 and was then sold from a caravan dealership in Glasgow, so she's clearly been up and down the country and seen a few sights.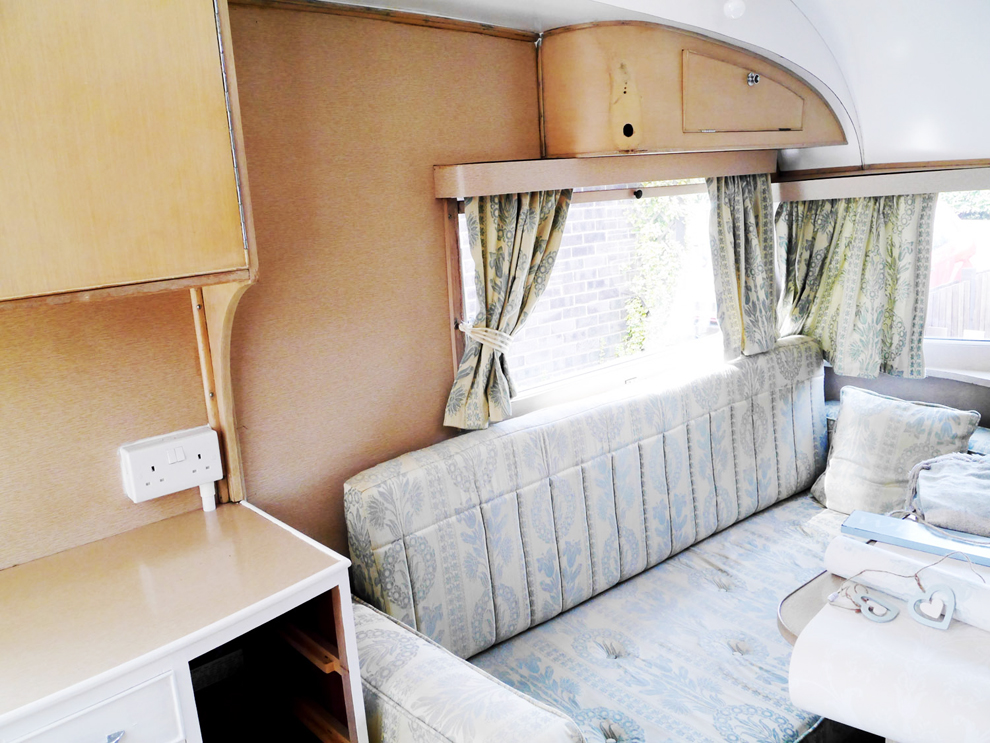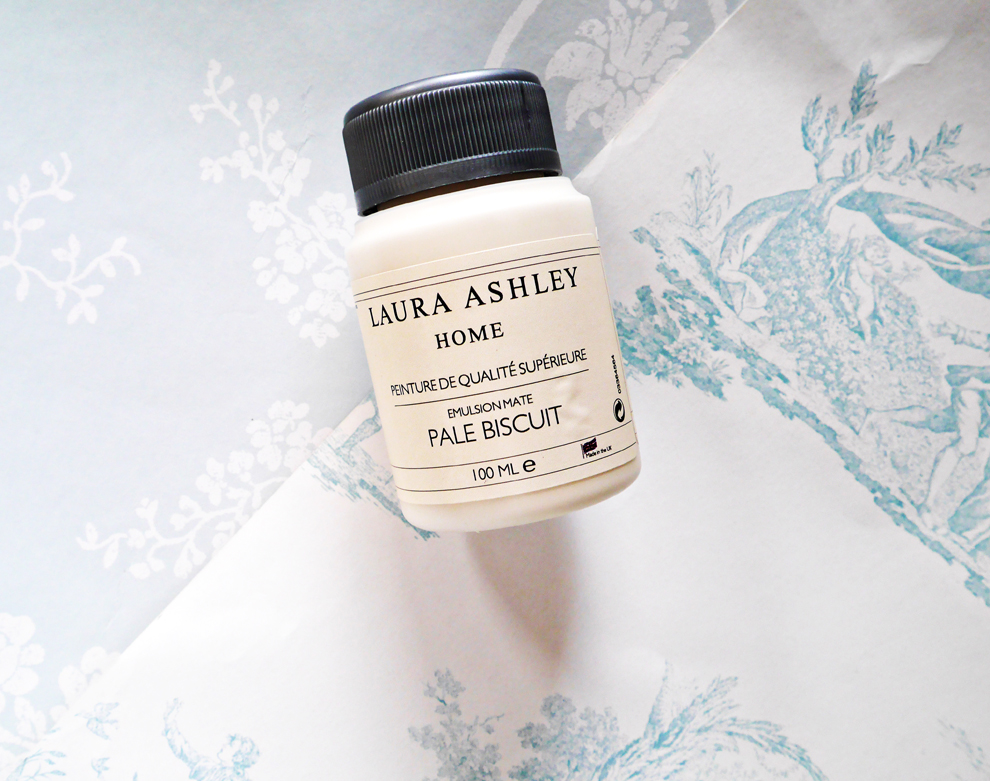 Pale Biscuit | Tolie Topaz Wallpaper
Matilda has brought joy to many people over the years and in the years to come many more will enjoy her, so it was important that with the interior that we get it right. So, to decorate our quintessentially British caravan we looked to the quintessentially British Laura Ashley.
The vast range of fabrics, wallpaper and complimentary soft furnishings really appealed to us, as well as the heritage of the brand itself. After a lot of deliberation, we decided upon Josette wallpaper in Duck Egg and Toile wallpaper in Topaz. For the woodwork we chose the Eggshell paint in Pale Biscuit – a combination that will blend well with her new upholstery.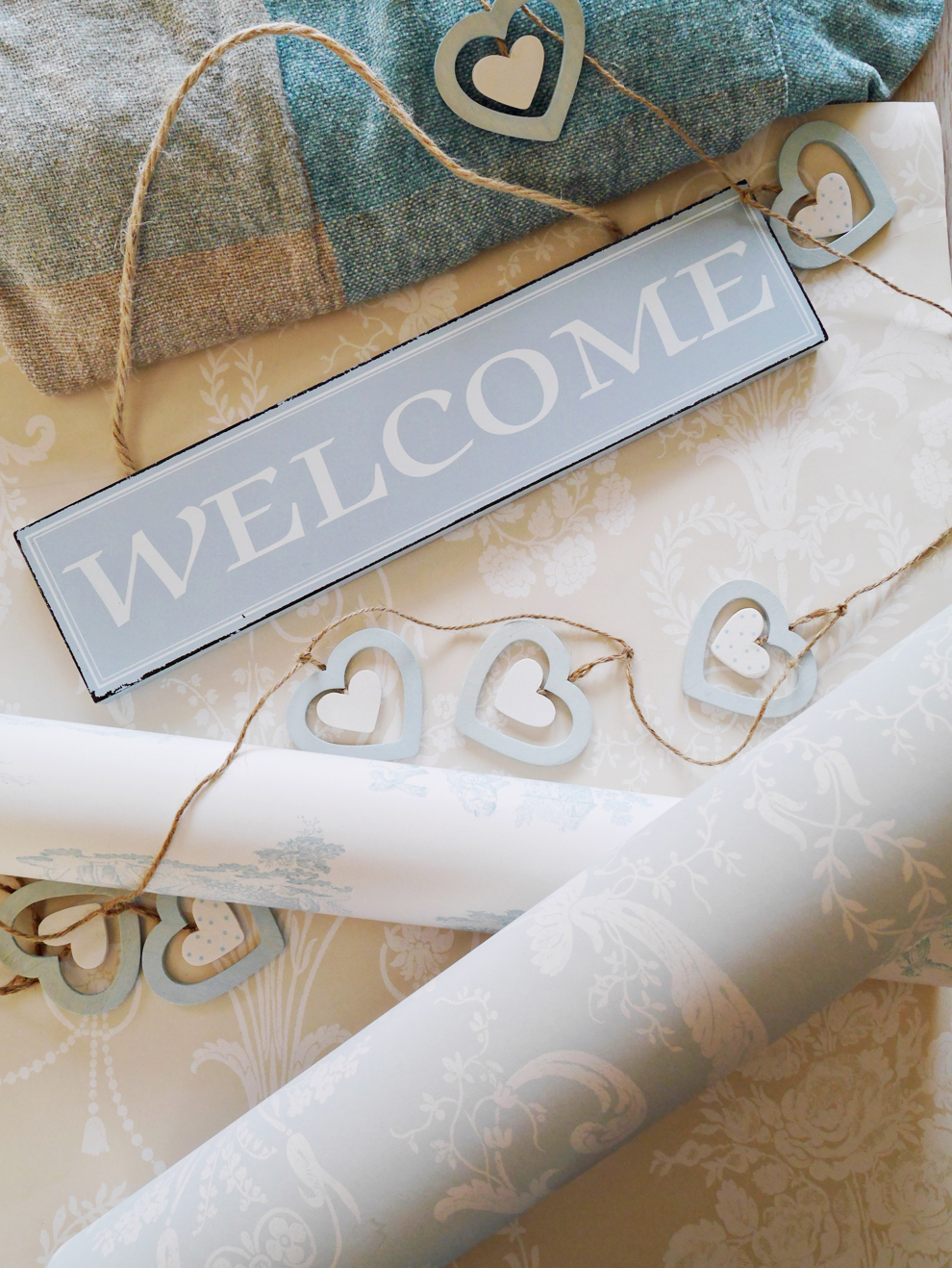 Little by little our project is coming together. It's been exciting to see something that was old and unused come back to life. I'll keep you posted on our progress. Right now, I've got some painting to do!
Stay tuned to the blog for part two coming soon! Is there a dream renovation you'd like to try your hand at? Let us know, we'd love to hear your ideas…