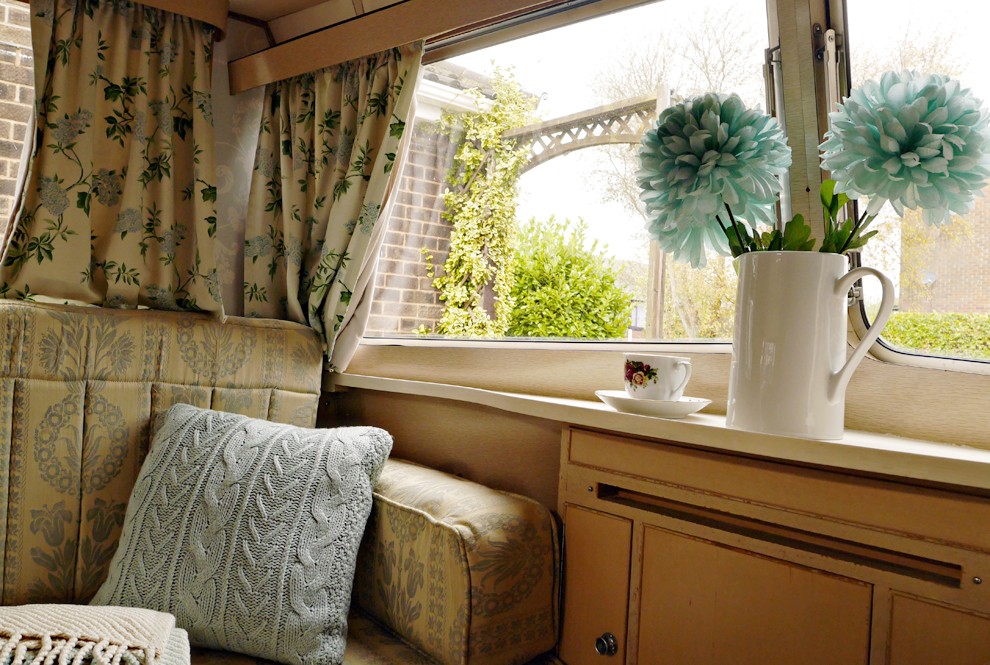 In part two of Michelle's caravan makeover, we see the results come to life... read more
Yesterday on the blog we caught up with the lovely Michelle from Eden Found to talk about how she was going to up-cycle her beautiful vintage caravan. Armed with some Laura Ashley goodies, she took on the mammoth project over the last couple of months and recently sent us the results. Big fans of any DIY or renovation project, we were itching to share this latest project with you. Sitting down with Michelle, we swooned over the newly decorated Matilda as she told us how the details made all the difference…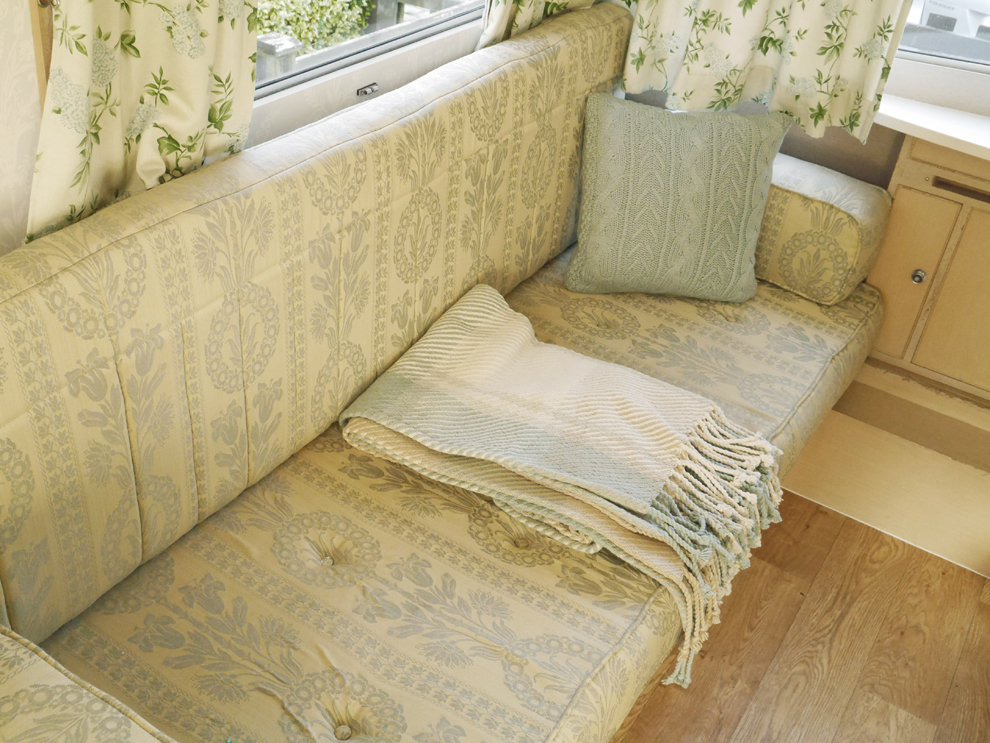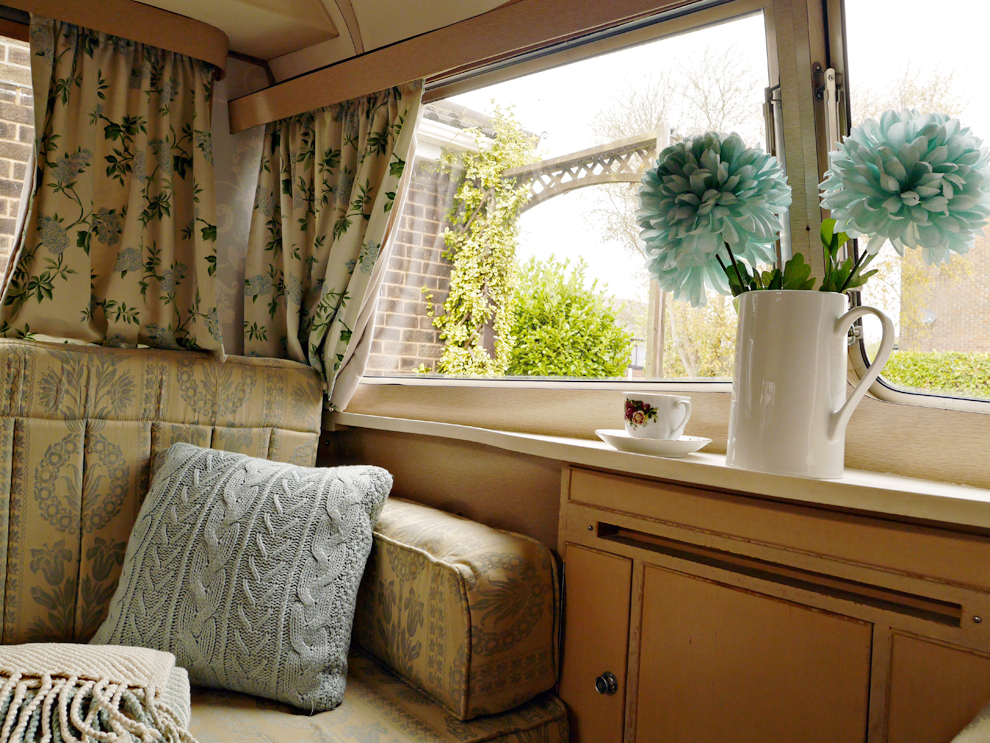 After much blood, sweat and tears we finally managed to finish renovations on Matilda, our vintage caravan. After a lick of paint and some wallpaper her interior is no longer an homage to all that is pine. Instead, she is a calm and relaxing place to be.
The difference a dose dose of colour can make is staggering and after just one coat of paint, she already looked much bigger inside. Blue can be quite a cold colour, so to lessen the effect we've filled her with lots of soft furnishings. In particular the Ashby knitted cushion and the Dylan throw added an extra touch of cosiness.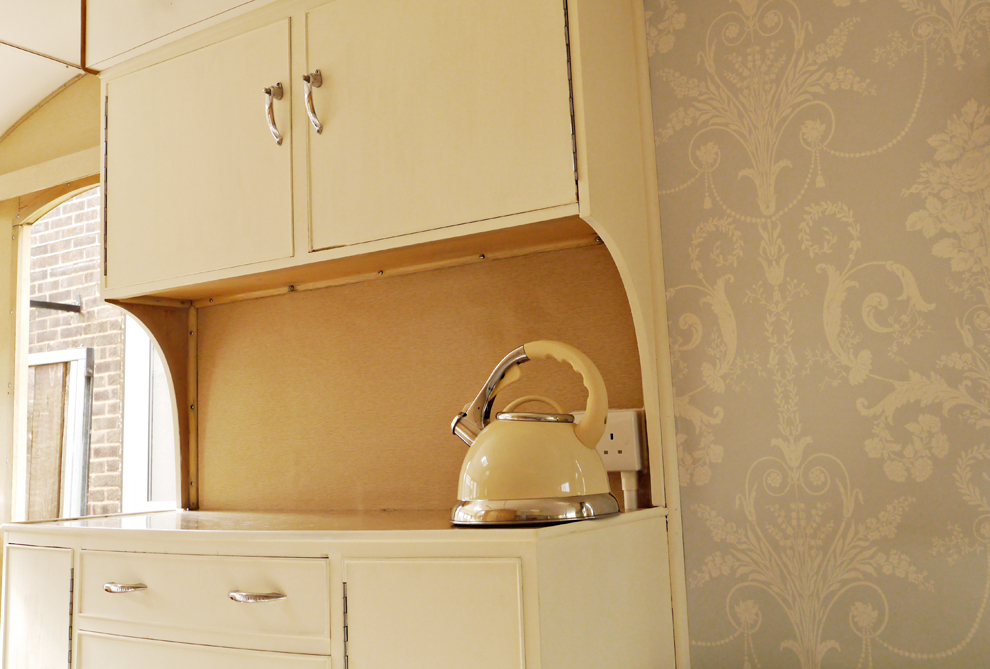 Whilst the renovations were going on she has been parked on our drive and as a result, the temptation to hide away in there with a good book and a cup of hot chocolate has almost been too great. Unfortunately, whenever I have gone missing the family have known where to find me. In fact, since Matilda's transformation her appeal has been wide ranging. She proved to be a big hit at my daughter's Frozen themed tea party with both little girls and their mummies both laying claim to caravan envy and cooing over her Josette wallpaper.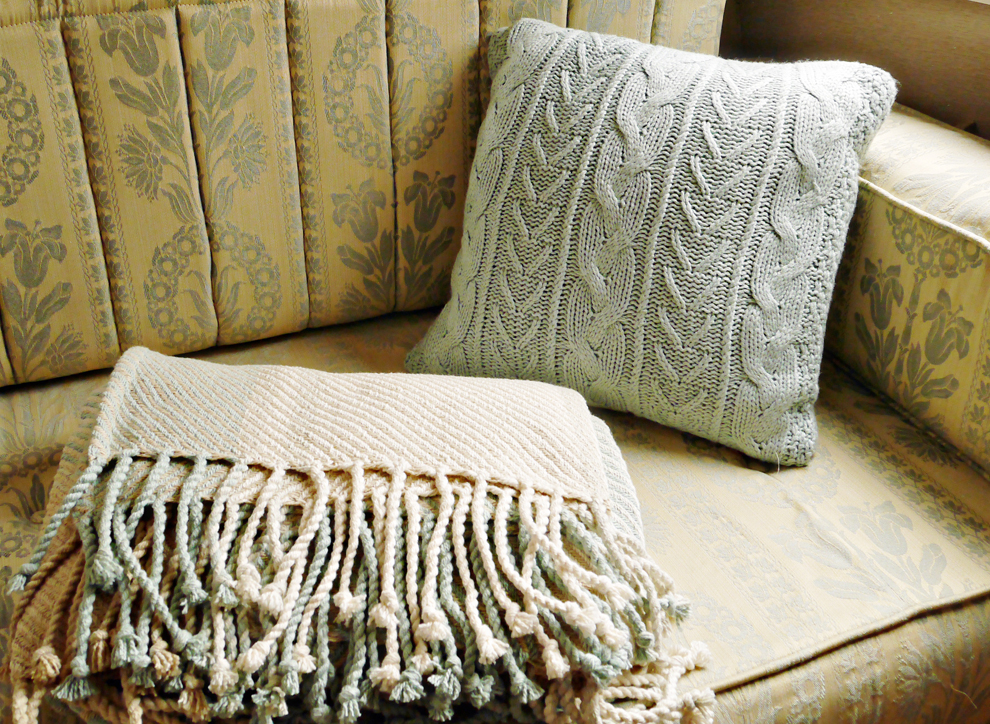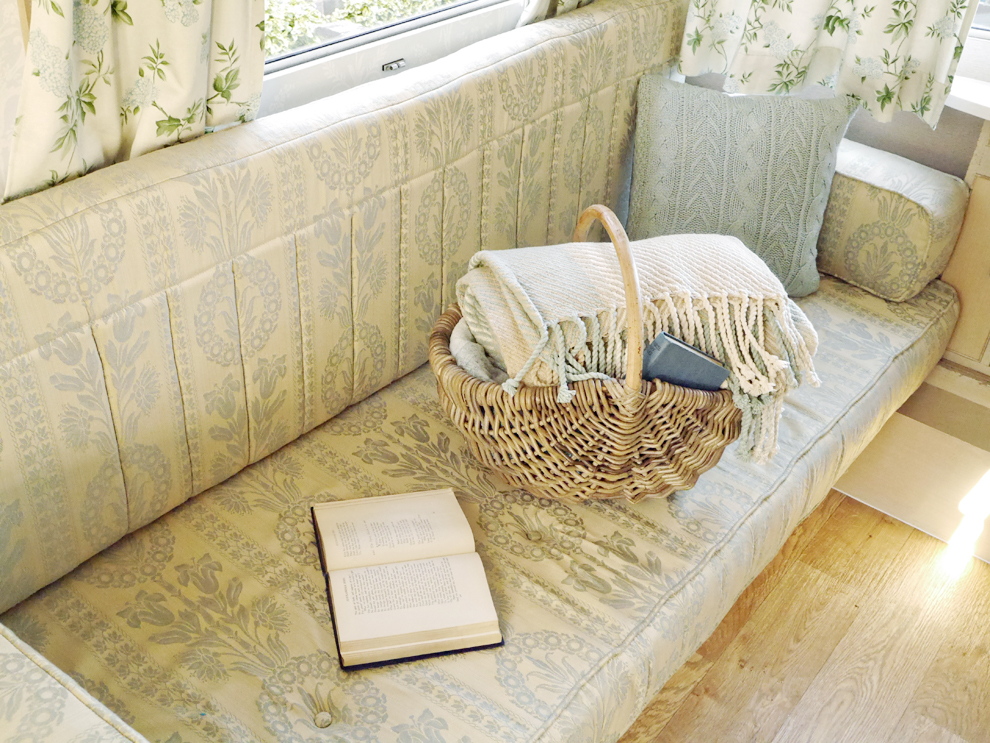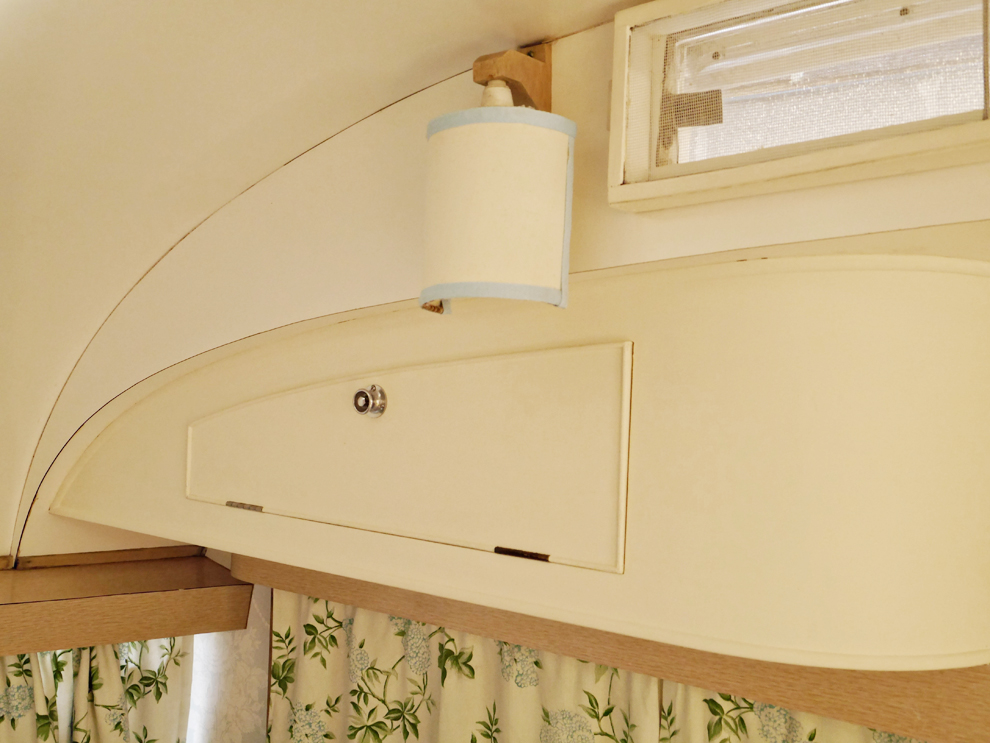 When we bought our caravan she wasn't in a fit state to have anyone stay in her, but now, just over a year later, she gets attention for all the right reasons and is ready for hire. The little finishing touches have made all the difference and we can't wait to show her off! Roll on summer!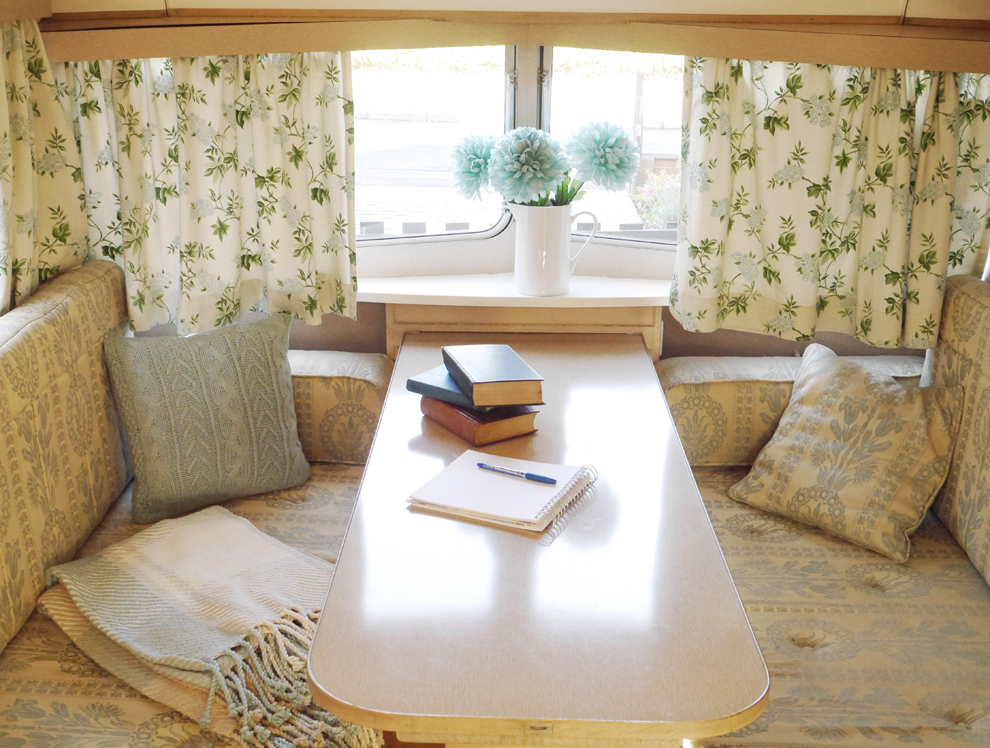 Thanks to Michelle for sharing this huge project with us! We absolutely loved seeing it come together. Who remembers our caravan from last season's catalogue? We're ready to transform it into a cosy retreat for winter…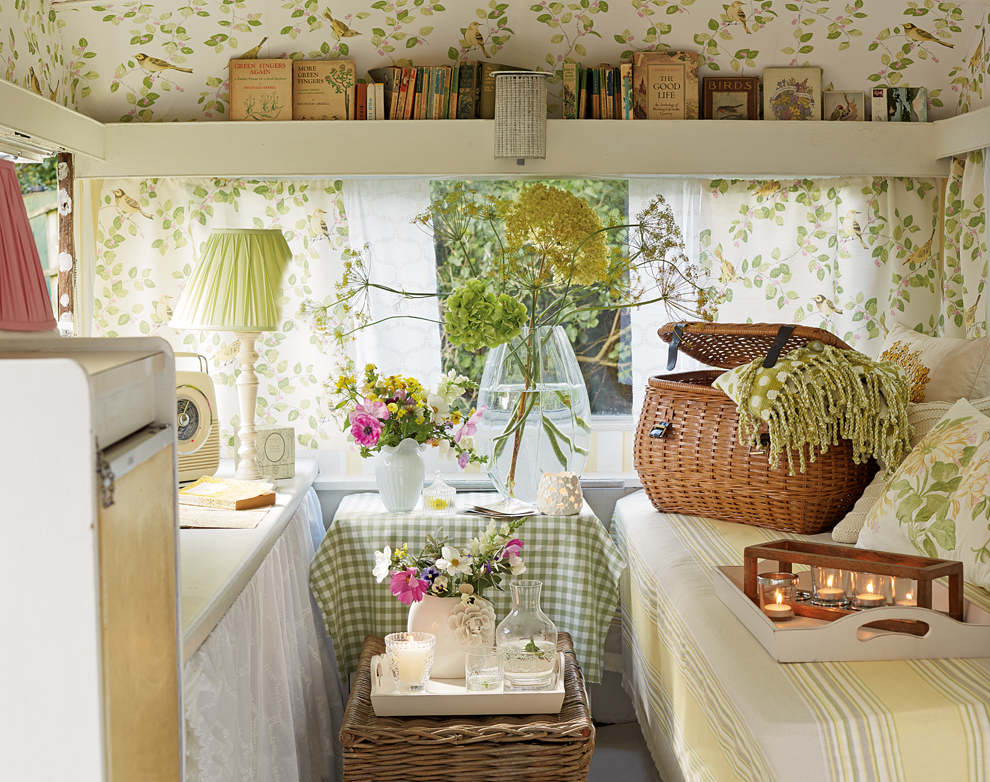 Claremont Glass Vase |  Avairy Garden Curtains | Avairy Garden Wallpaper