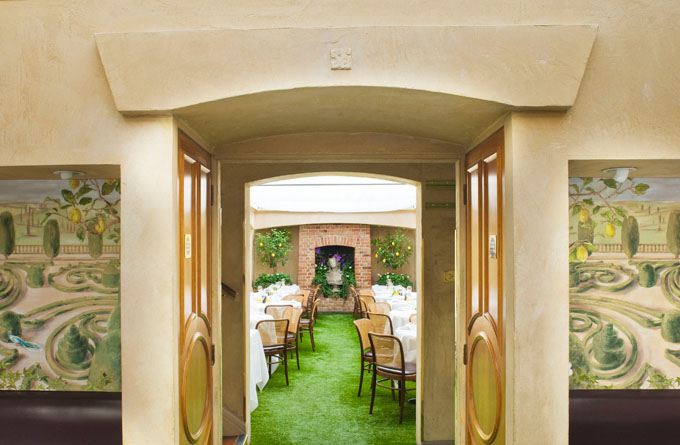 Daphne's restaurant in South Kensington have created an indoor garden! read more
What a glorious idea. The exclusive Daphne's restaurant in Kensington (our favourite Italian fine dining destination) is celebrating Chelsea Flower Show by transforming it's stunning interior into an indoor garden! Having run a competition in association with the 'budding' horticultural talents of the English Gardening School, the winning joint submission by designers Manoj Malde and Amy Roberts is an indoor sanctuary of green beauty.
The elegant façade has been highlighted with fresh white pelargoniums and finely cut ivy trailing from topiary cones and spheres above. The outdoor experience is made all the more authentic with the crisp table linen adorned with huge Amalfi lemons (an idea we may just steal for our summer garden parties!) and set off by a fresh grass lawn beneath the table. The renaissance feel of the space reminded us of dining al fresco on one of the Greek Islands – yet here we were eating in Brompton Cross between Chelsea and South Kensington!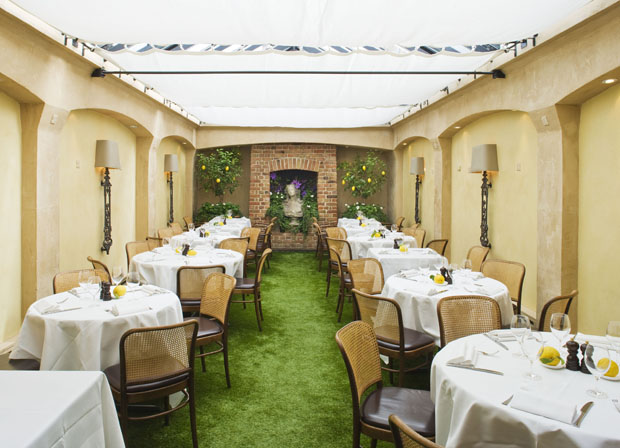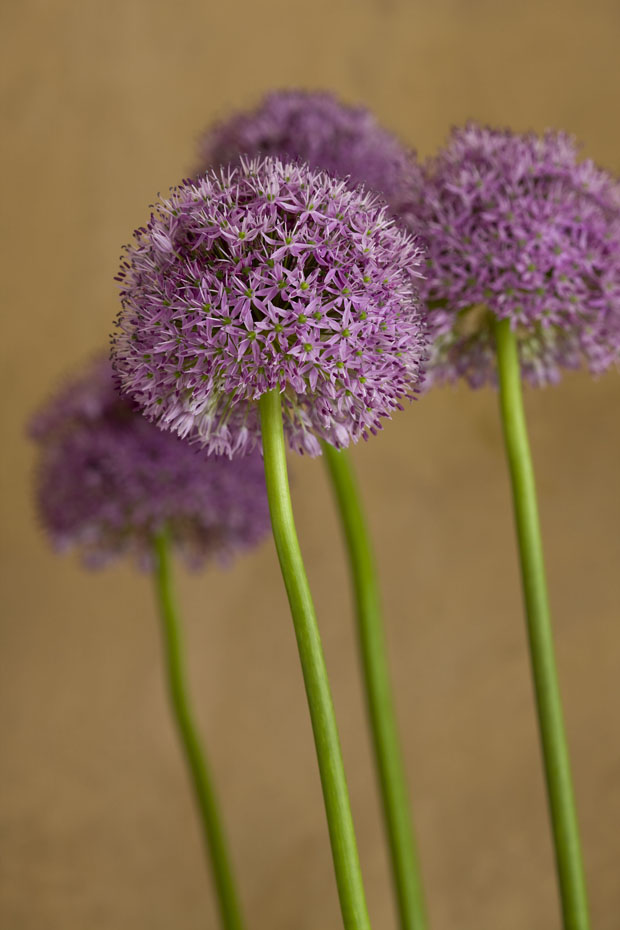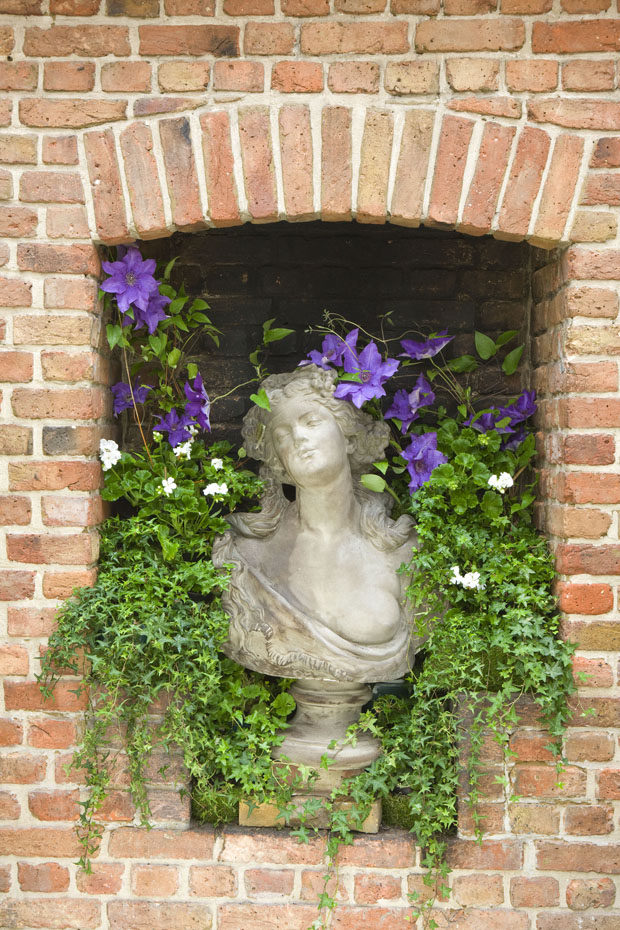 Opt for Daphne's special Chelsea Flower Show set menu for delicate summer dishes such as roast salmon with violet artichokes & datterini. Round it off with an elderflower & prosecco jelly with raspberries, a sheer delight!
The set menu is £19.50 for two courses or £22.50 for three courses at lunch and before 7pm daily.  The indoor garden will be running from the 22 May – 3 June.
To get the Daphne's 'outdoor / inside' look try out some of our latest outdoor inspired home accessories…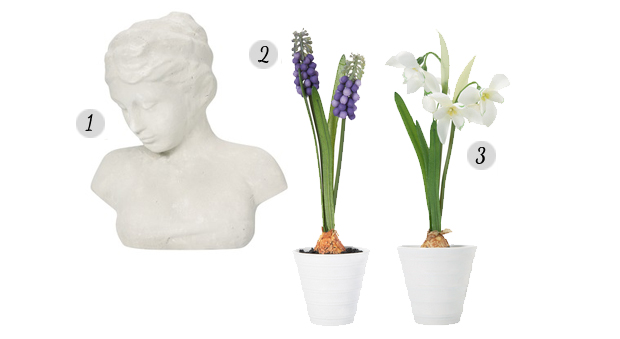 Annabella Bust Ornament , Small Planted Artificial Hyacinth, Small Planted Artificial Snowdrop