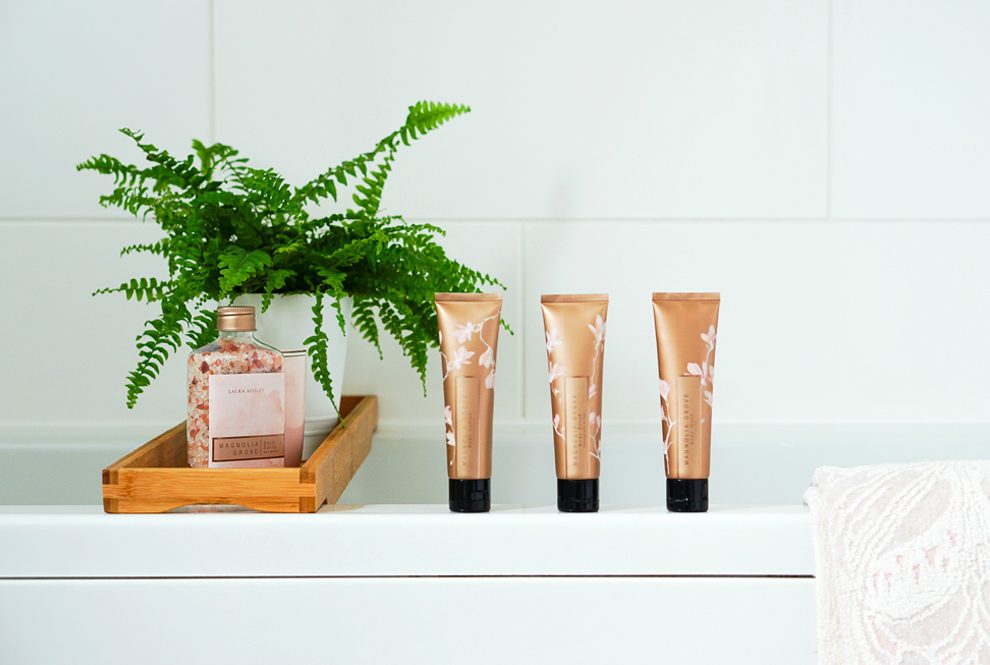 Treat yourself to some downtime with our pampering goodies... read more
In today's world, it is easy for us to forget about our wellbeing. It is important to take some time out of your day to have a little you time.
The fantastic Rachel from The Ordinary Lovely talks us through what she does to ensure she gets a couple of hours to herself from her busy schedule.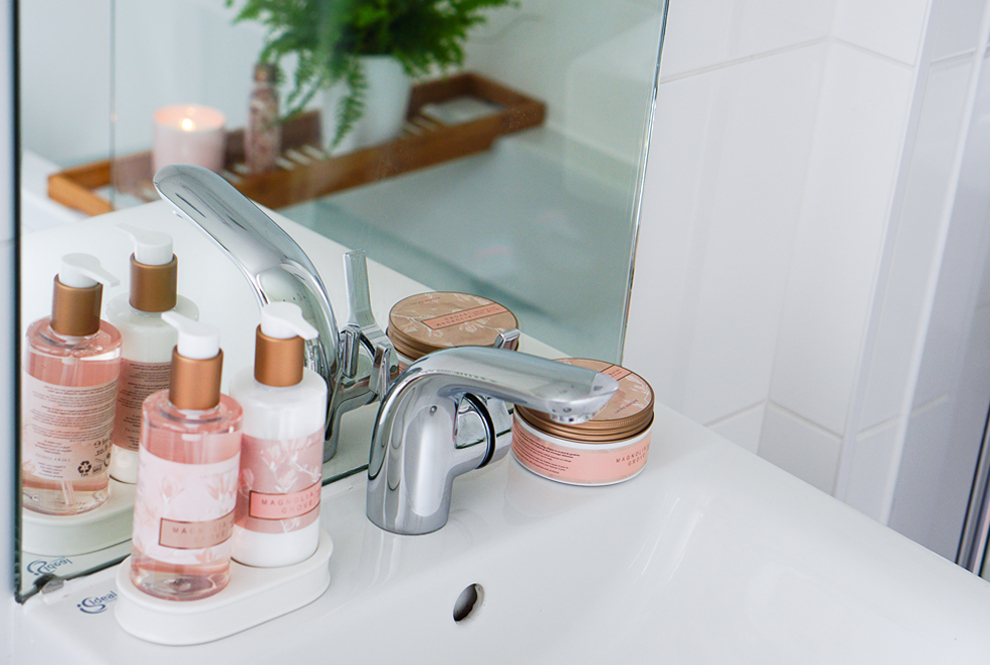 Since becoming a parent some six years ago, while I've had so, so many happy moments, my general health and wellbeing have been relegated to the very bottom of an incredibly long to do list. You'll find it hanging around with other forgotten tasks such as clearing out the home office (it's been a bit of a dumping ground since we moved over three years ago) and donating the clothes that the boys grew out of two years ago to the local charity shop.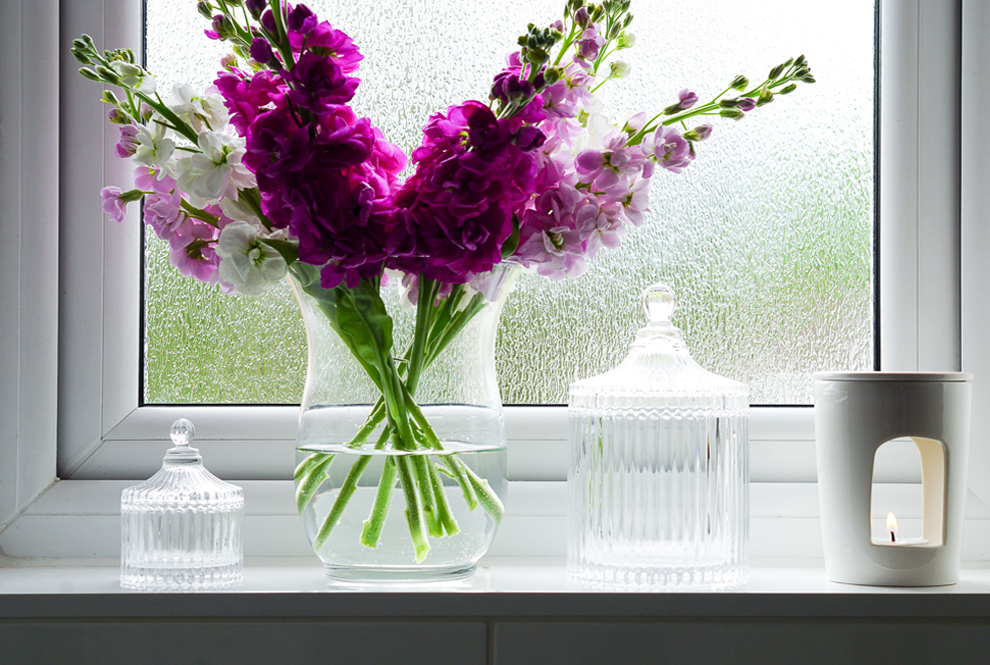 I get by on very little sleep and a whole lot of PG Tips and up until recently, I've been okay with that. Smiles can be found in abundance in this house but they tend not to come quite so easily when our energy levels are low and we're not sure when we're next going to get the chance to replenish them.
Over the past few weeks, we've experienced home disasters, home improvements, overly tired/excited children, poorly children, sick parents, and lots of work travel and time away for my husband. It has been exhausting. And after feeling ready to drop, it was a timely reminder that my health and wellbeing aren't things I should take for granted and that they most definitely need to be placed a little higher on my to-do list.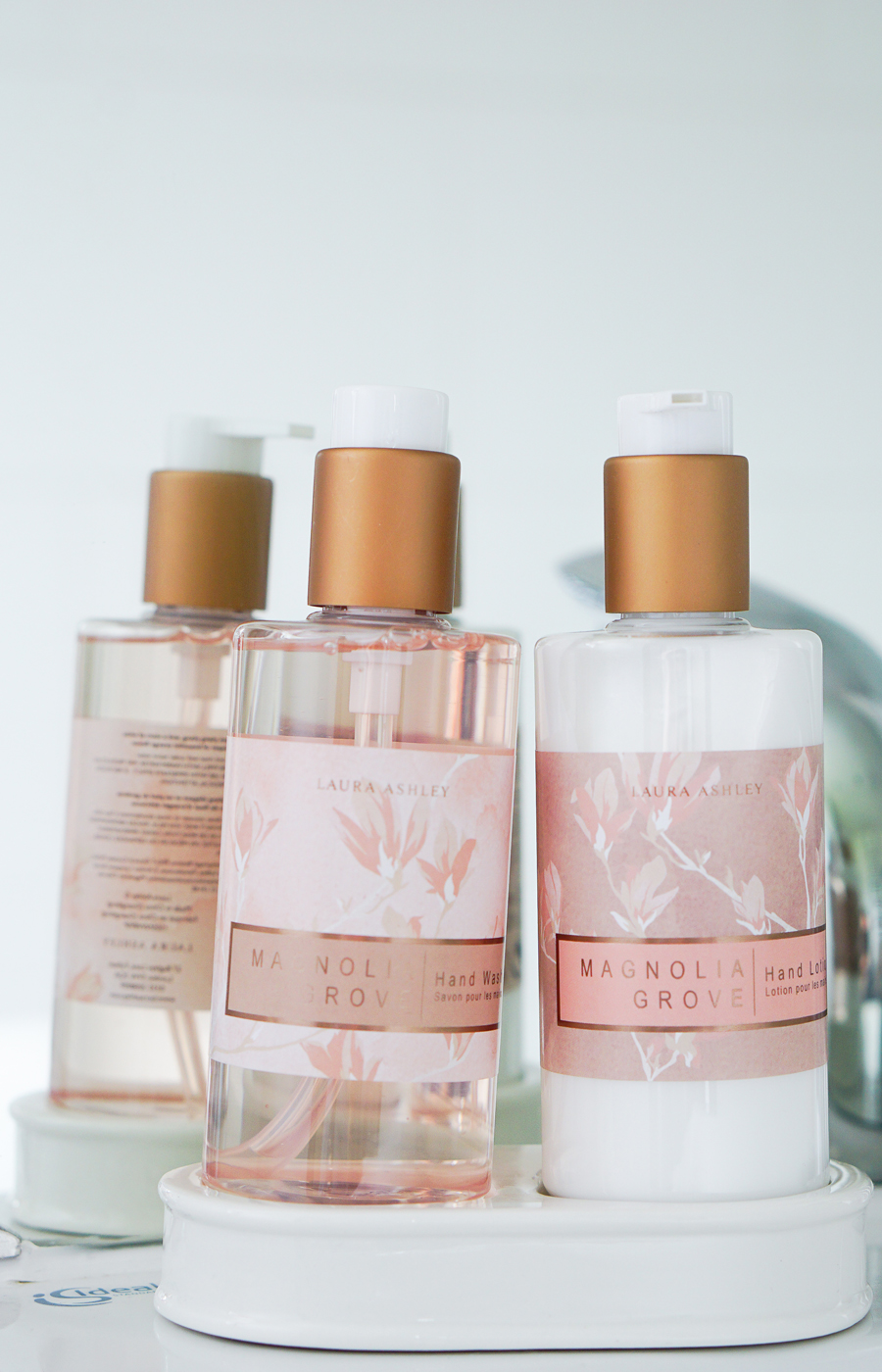 I'm starting simple. Having not relaxed in the bath for what seems like months … because it's been over a year … I've taken to more regular dips in the tub. Laura Ashley's beautiful Magnolia Grove range has become my new best friend.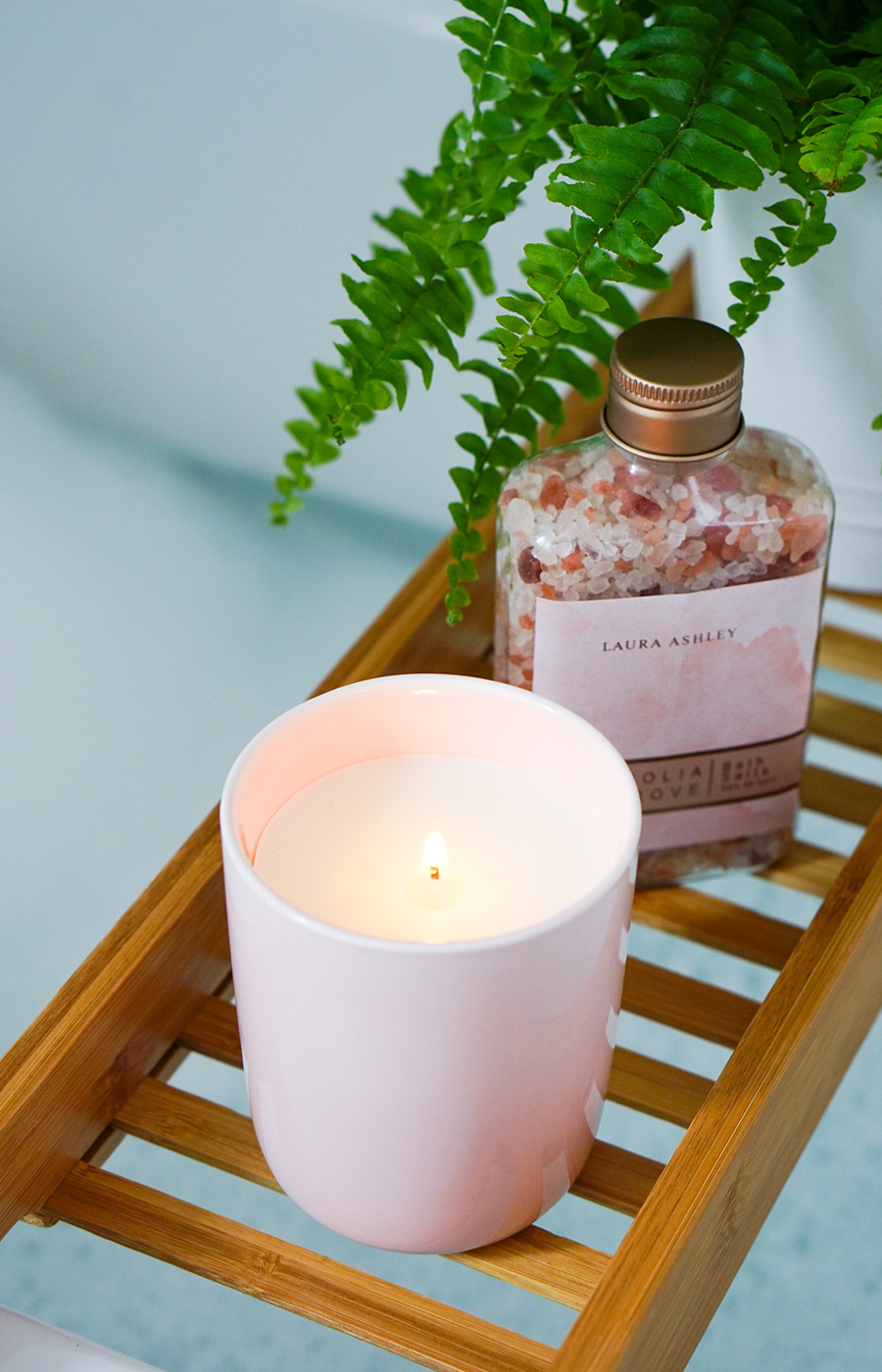 I light the ceramic candle and oil burner, pour in a liberal amount of the gorgeously smelling bath salts and have the rich body butter to hand. For extra indulgence, I can highly recommend the spa gift set containing body scrub, body wash and body lotion.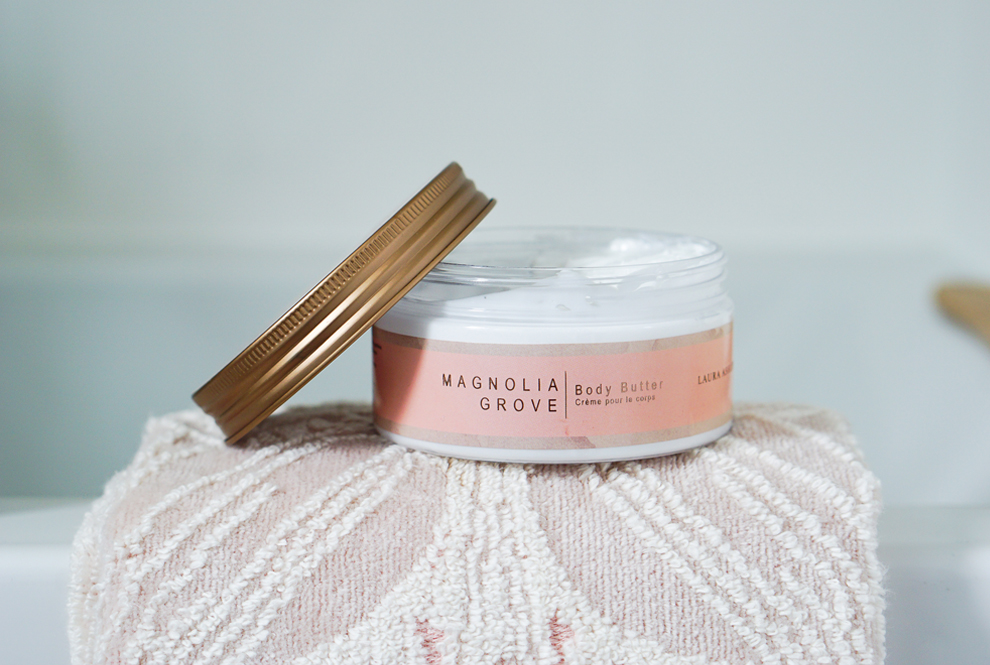 They're amazing. Obviously, I hide them in my new vanity case when I'm not using them. Anyone else's children addicted to emptying jars and lotions? We've had some 'lovely' experiences of expensive creams being used to moisturise floors.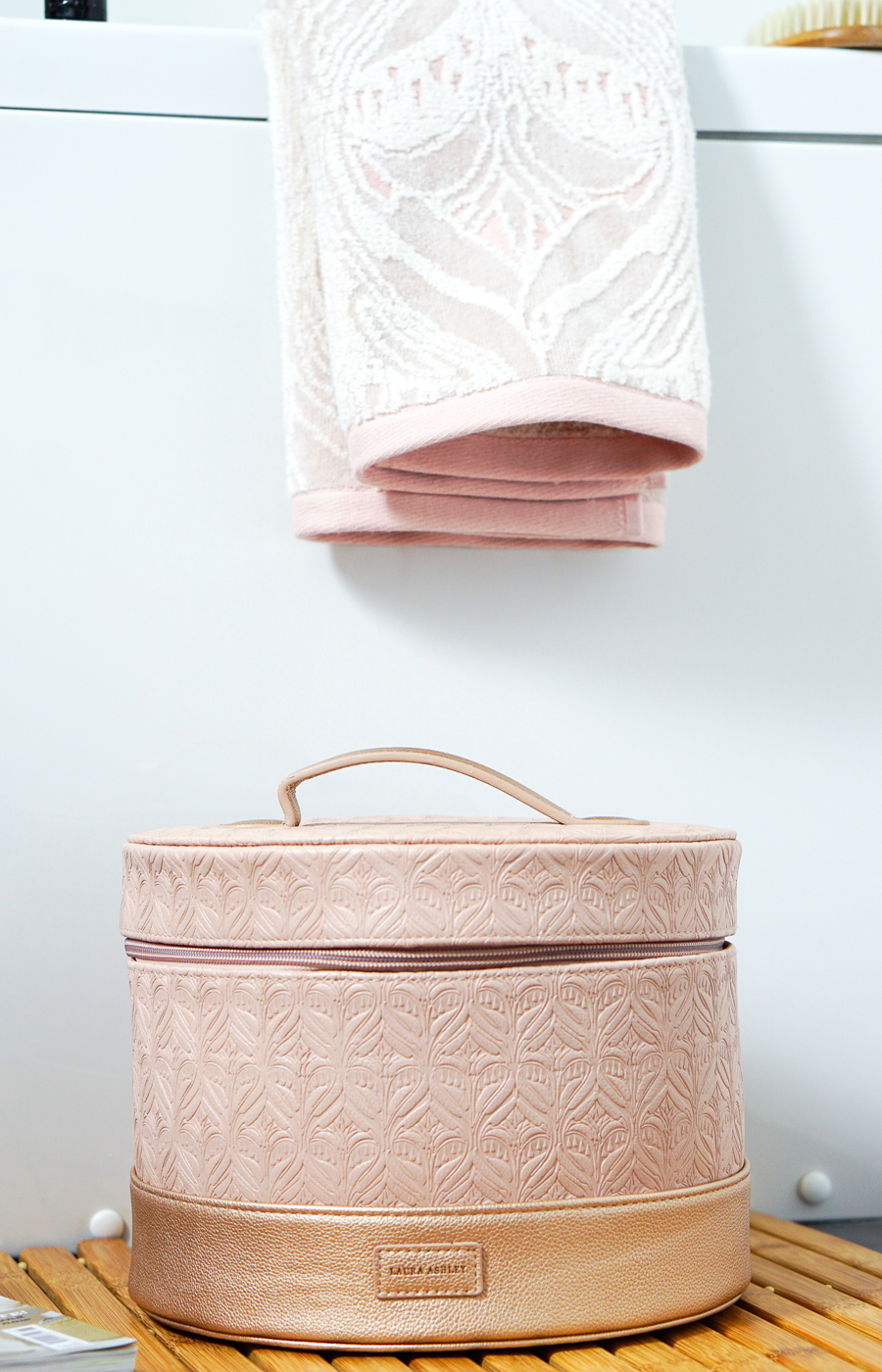 The addition of new, luxurious towels has been an absolute joy, too. Buying new towels was another thing languishing lower down on my to do list. Enveloping myself in the ever so soft and cloud-like Sanctuary towels in their pretty shade of blush pink has made me realise quite how threadbare mine were. Less towel, more exfoliator. The shame!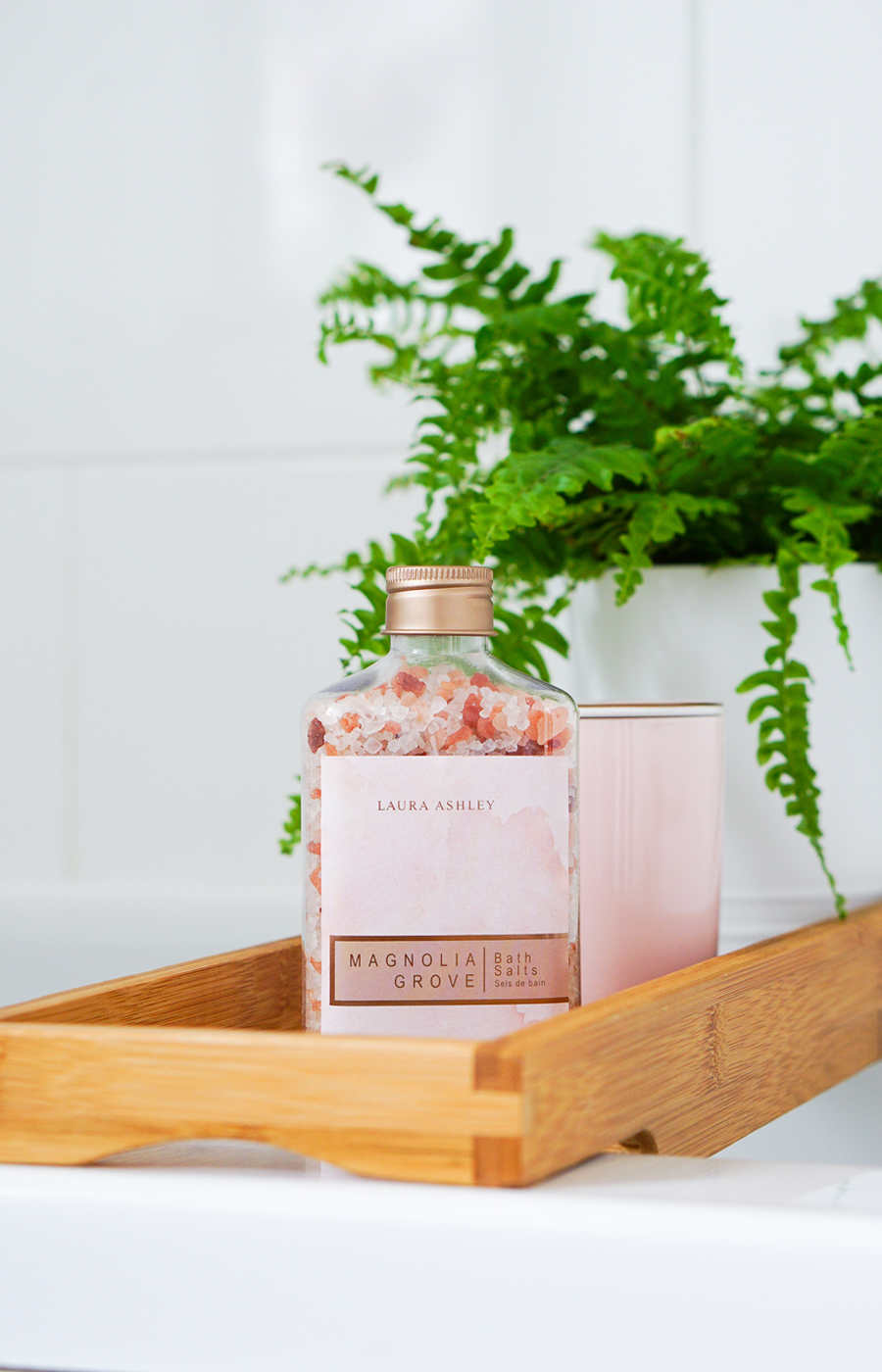 While I may not be able to fit in a prolonged soak in the tub akin to my child-free days, taking half an hour at the end of a hectic evening to unwind, read Ideal Home and surround myself with the gorgeous Laura Ashley products and scents is a real treat. It definitely brings my shoulders down after a chaotic day. And it helps me to sleep better, too. Ready for the usual 6am, six-year-old alarm call.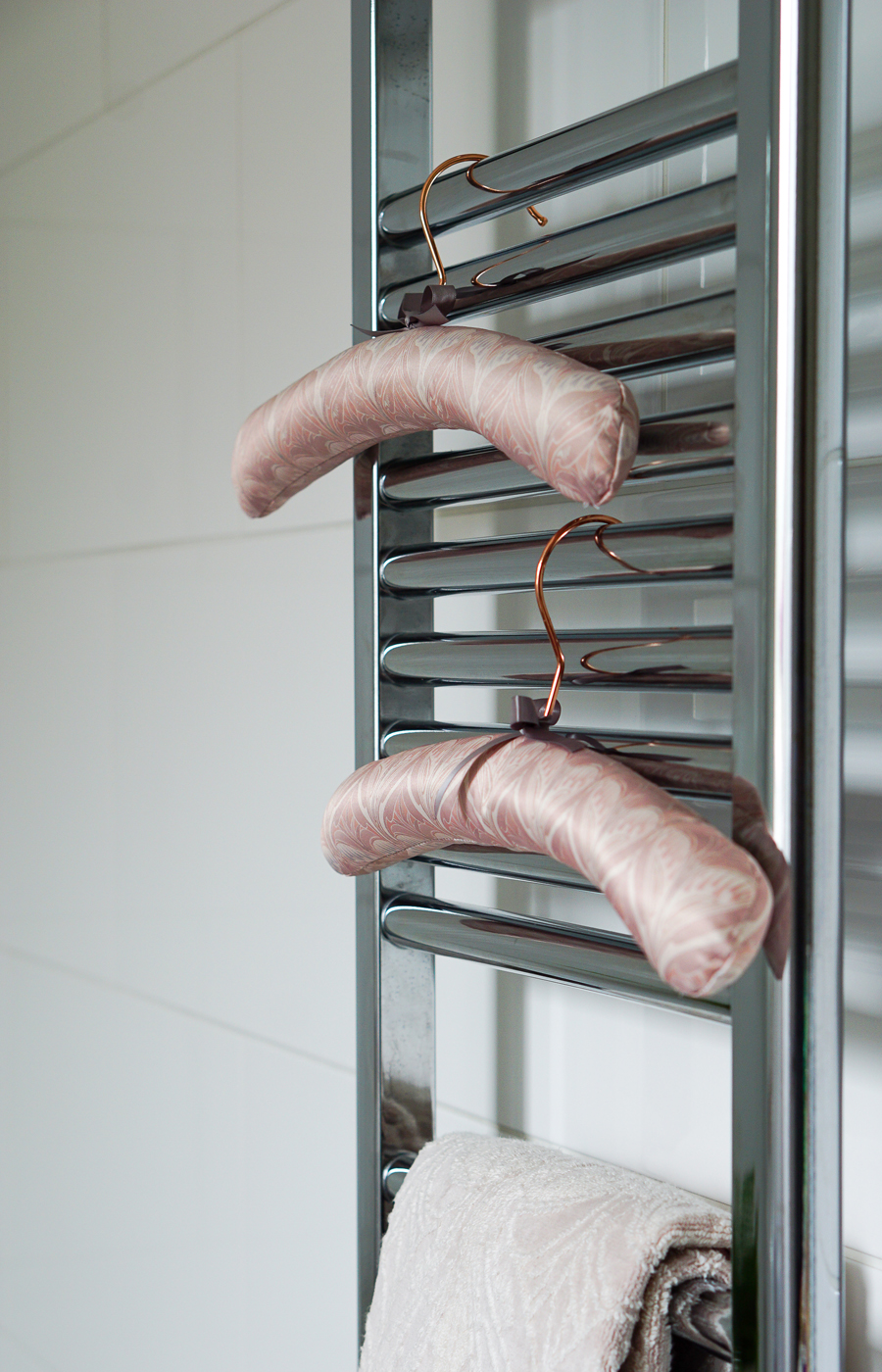 With these luxurious accessories, you will find it hard not to take an hour or two to give your well being some well-deserved attention.
How do you relax at the end of a busy day? Let us know below or @LauraAshleyUK