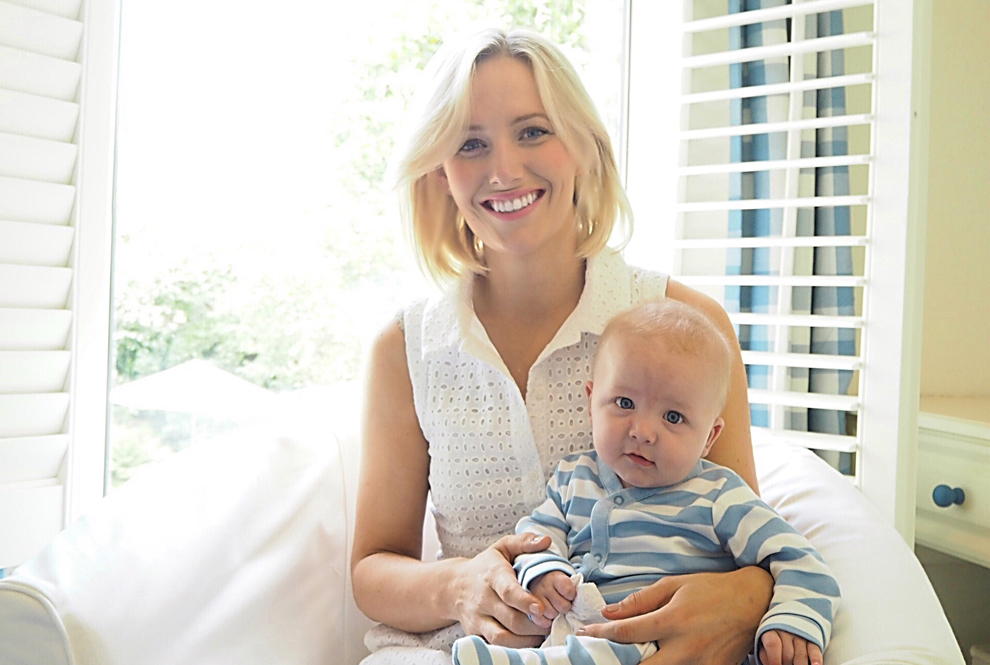 See how Laura-Ann created a darling little space for her little boy... read more
Once you add to your brood it's nice if you're able to create another beautiful bedroom for baby number two so they have their own special space. The lovely Laura-Ann from The Pretty Diary was ready for baby George to leave her bedroom and finally have his own area to call his own that he'd be able to grow and play in over the coming years and did we mention it's blue too…
Baby number two is slightly different isn't it? You don't get as much time to prepare or even think about it as the toddler demands most of your attention (especially as we approached the terrible two's) so your pregnancy practically flies in. With our first child (Bertie) we had a beautifully decorated nursery all ready for his arrival… I think I forgot they sleep in with you for the first 6 months… so really what was the rush?! This time we waited…perhaps a bit too long. The spare room was to be George's room. It homed some built in furniture which we had inherited from the previous owners, a single bed and some pale pink curtains… which just won't do for a baby boy's nursery.
The walls were already off white which I was happy with and so I decided I would introduce some blue with these beautiful Laura Ashley curtains and striped blue rug to add a pop of colour to the room. I have to admit I never usually order ready-made curtains as I have tried them before and they are always so thin and never hang right. I have been proven wrong with these however, they are so heavy, great quality and have a great thick blackout lining making the room pitch black at any time of the day. The room already had cream carpets and so I wanted to bring some more blue tones into the room a bit more and this rug was just the piece I needed. I love the shades in it and the quality of it too… it's so durable, perfect for what it will withstand over the next few years no doubt!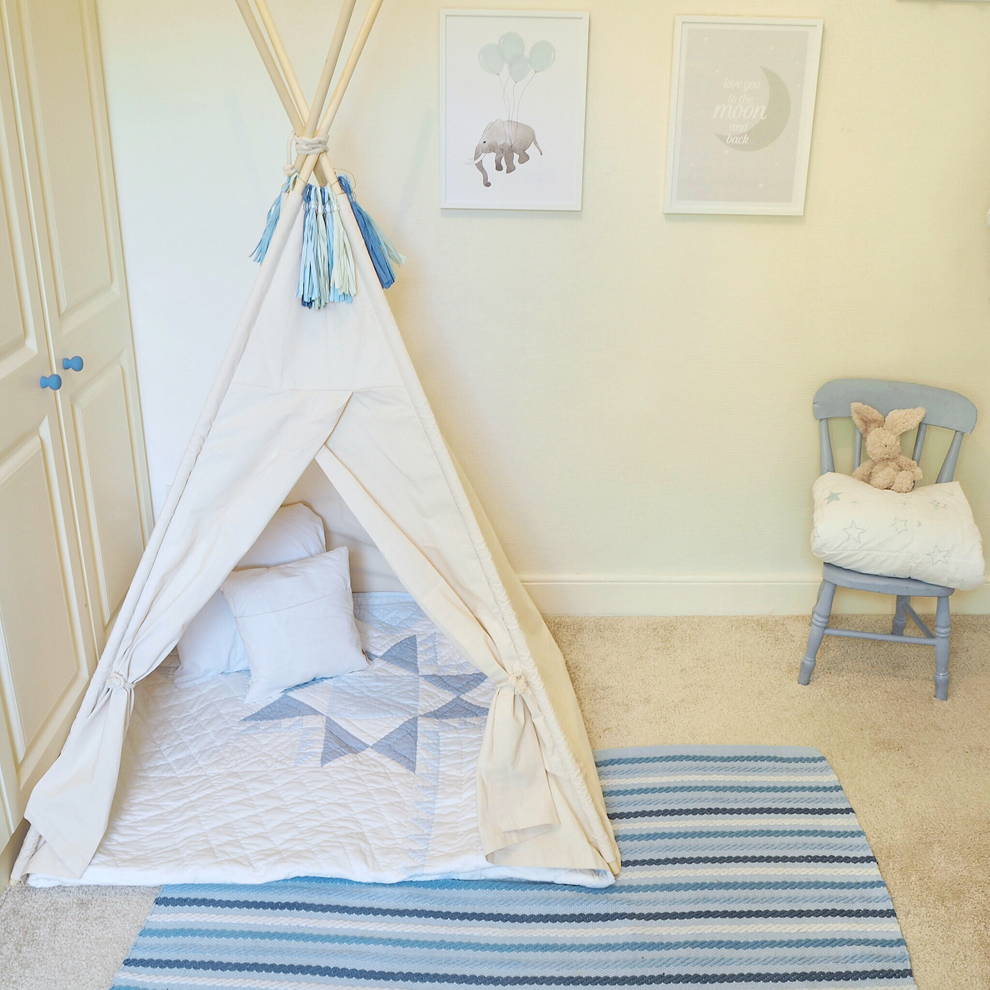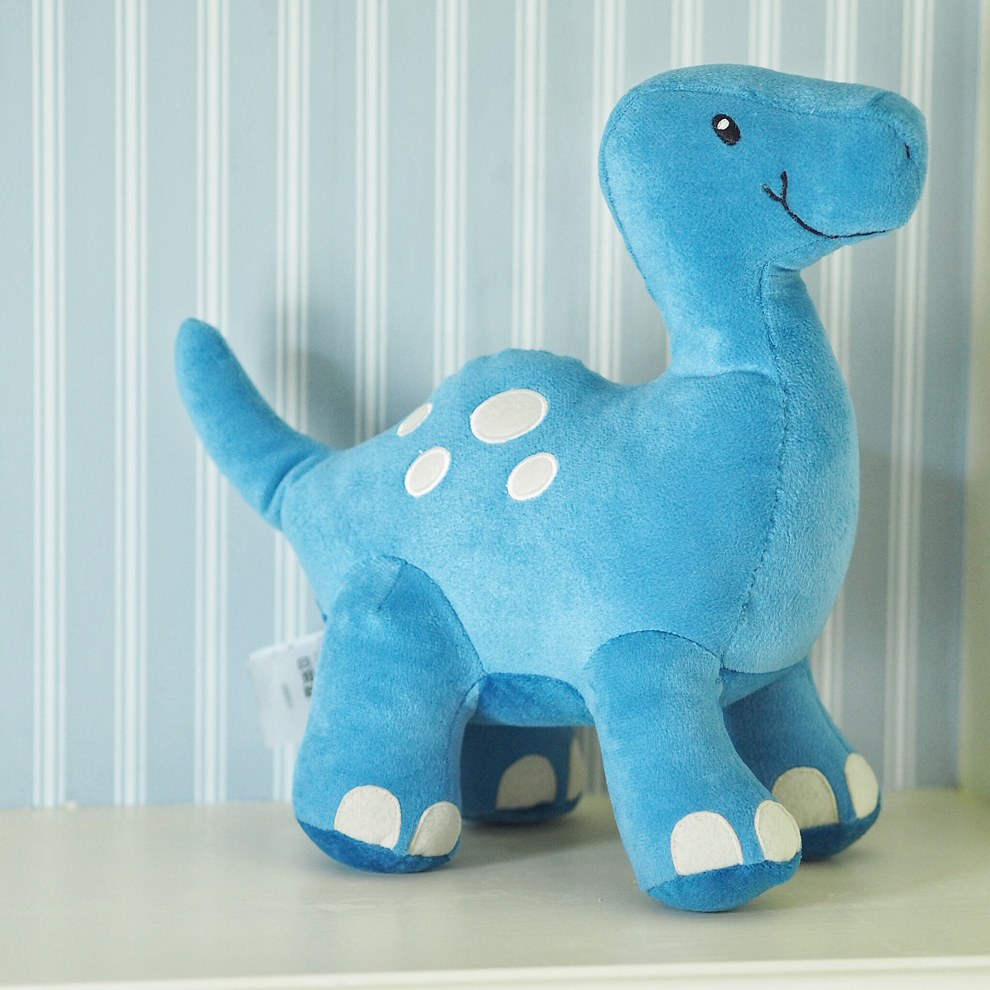 The built in furniture I talked about earlier had to stay. I would have loved to rip it out and buy some beautiful furniture for that space but the budget and the husband wouldn't allow that. So I decided to paint the cupboard knobs with a splash of blue and add some colour and fun to the shelves with some Laura Ashley Farnworth stripe blue wallpaper, which totally transformed their look.  One roll was more than enough and it was fairly easy to do. Next I added some pom pom garlands to break up the shelves. Our lovely Instagram friends alittlerayofcrochet made them in Laura Ashley shades and they added a nice fun feel.
I bought this cot canopy and decided to remove the plain linen trim it came with and add some a trim of Laura Ashley blue gingham fabric, it had been a while since my sewing machine was put to use but I think I did an ok job… just don't inspect it too closely. This Laura Ashley quilt sits nicely at the end of the cot and brings some more colour to contrast against the creams and whites… it's also so soft and perfect for the seasons ahead.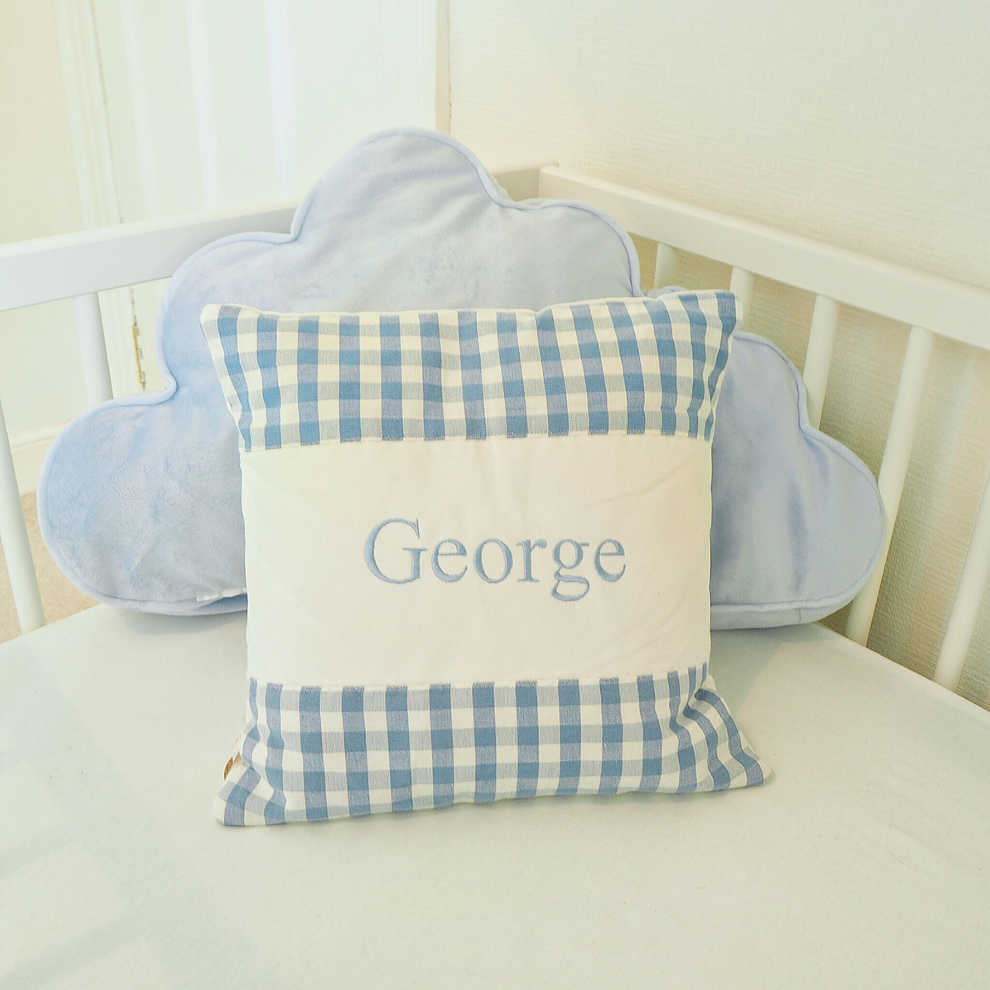 A beautiful bespoke George cushion finished the room off which was made in matching Laura Ashley blue gingham fabric completed the room and adds a personal touch.
I'm delighted with how George's nursery has turned out and here's hoping for a full night's sleep!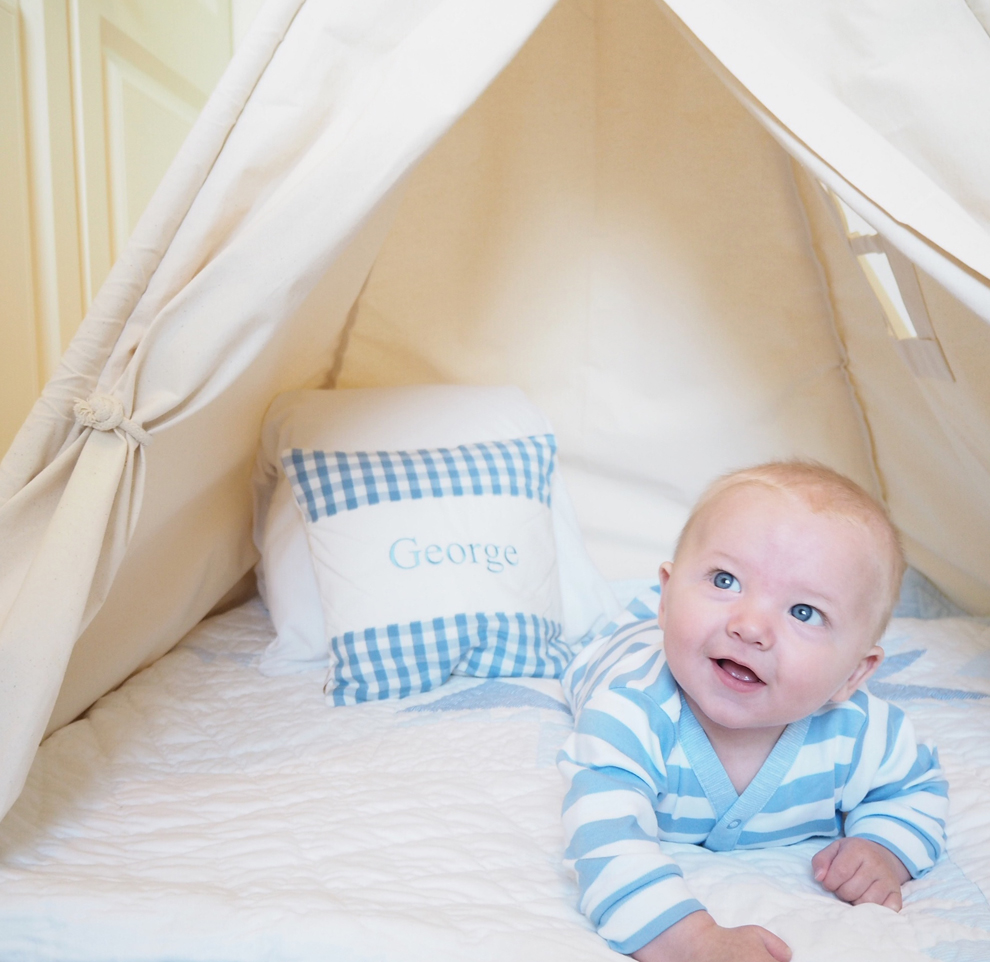 How lovely does this bedroom look?! We think George looks very happy with the results. Have you had to create a bedroom for your little ones? Let us know below or on Twitter @LauraAshleyUK