Get some top tips for your boudoir from our lovely bloggers read more
Having a comfortable place to retreat to at the end of a long day is vital. Your bedroom design can have a big effect on how well you sleep, so you should create a room you can truly relax in. From picking the perfect bedroom furniture to accessorising your space, we spoke to some of our favourite bloggers to see what they recommend to help you create a stylish, comfortable bedroom.
Pick the perfect colour palette
Colours can have an effect on our mood, so choosing the right palette for your bedroom décor is important for a good night's rest.
We spoke to Laura from Inside Laura's Head who says that soothing colours are a good choice.
"You want everything in your bedroom to emanate comfort, and the colour palette is no exception, so choose a comforting colour palette. My favourite bedroom colour is blue because it is one of the most relaxing colours, especially sky blue – one of the most comforting. I prefer to stick with calming colours, without high contrasts.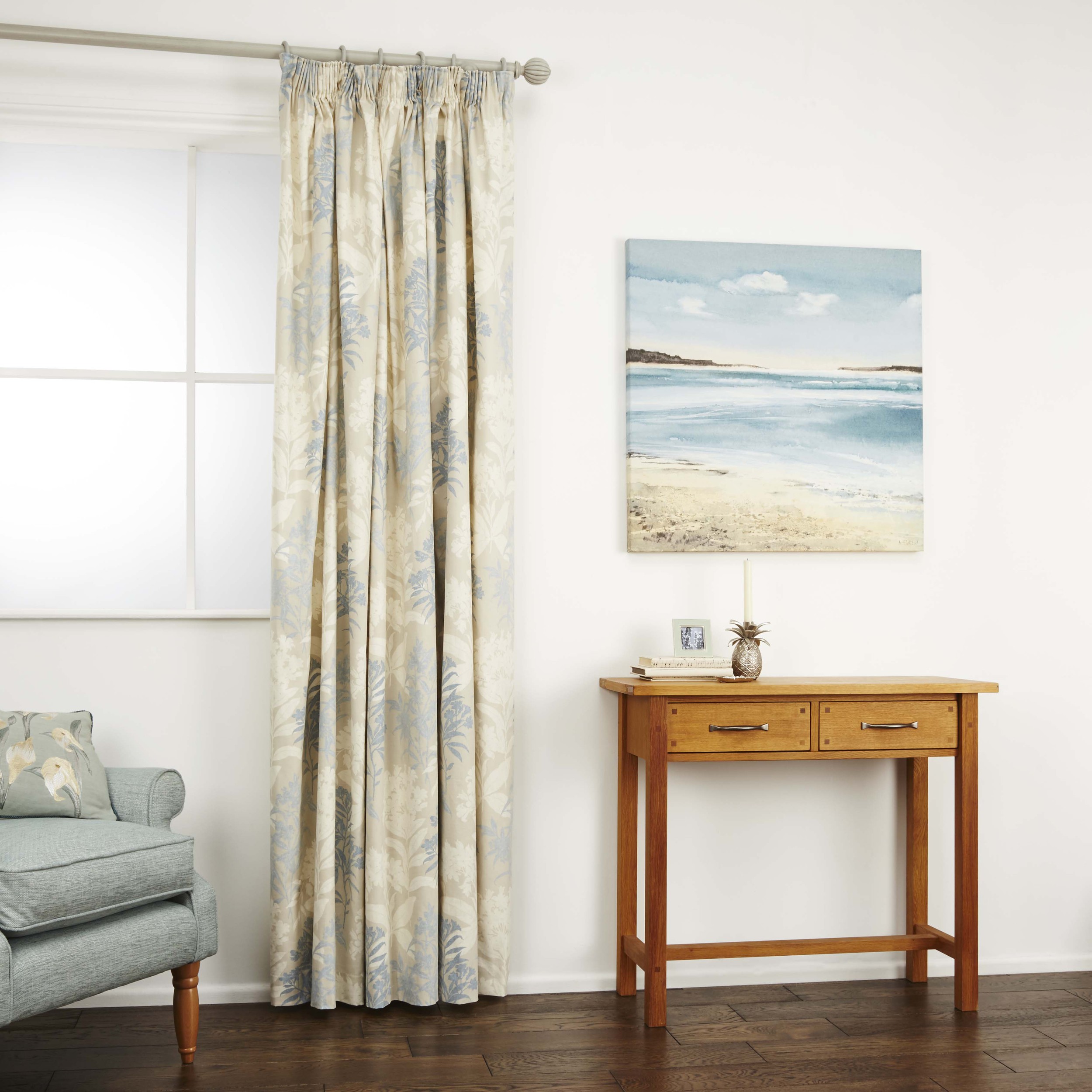 Amy from thesmallestofthings, also agrees that soothing colours are a good choice and she recommends sticking to a neutral theme.
"Use calm and inviting colours when deciding on a colour theme and no TV in the bedroom. For me, my bedroom is a place of calm where I can unwind before bed! I wouldn't have anything too bright in my bedroom, so I keep to neutrals or light greys! But not all white because that is too cold.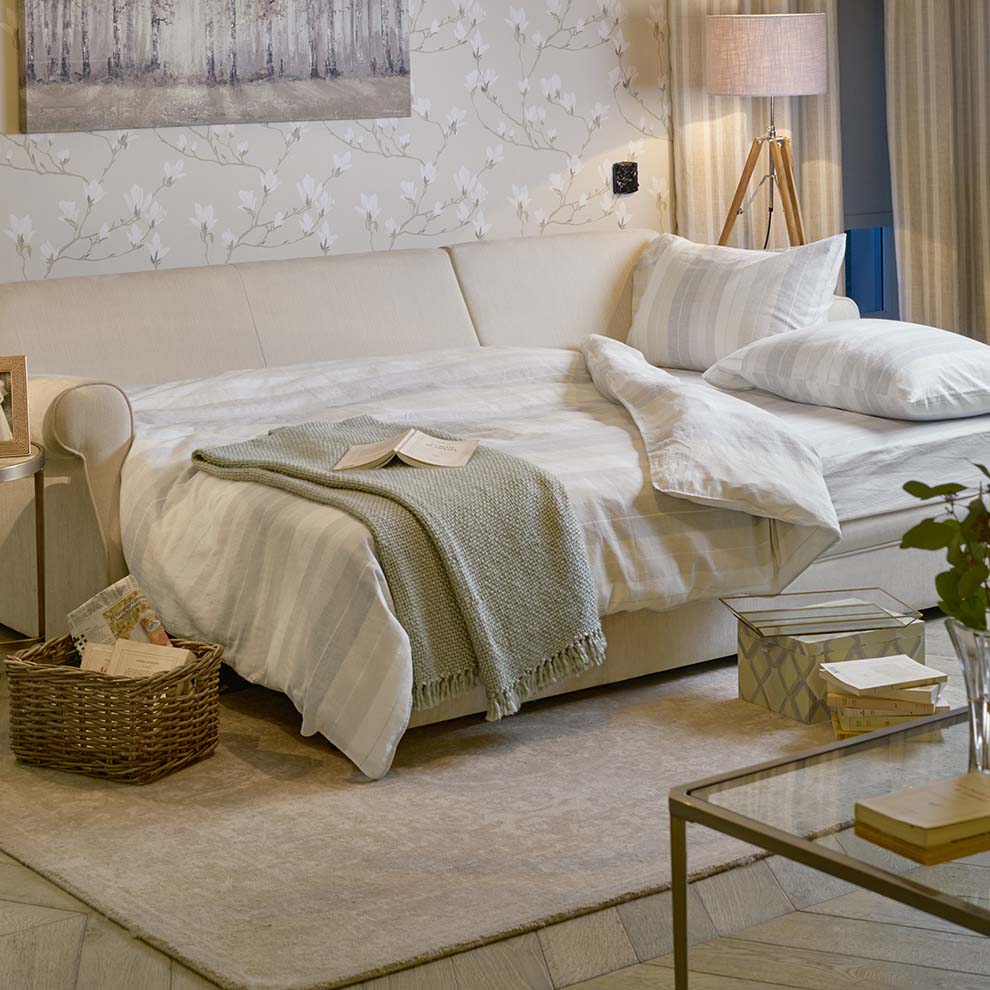 Keeping your base colours neutral means you have scope to add a few accent colours, Chloe from Ninegrand Student tells us how that makes it easier to change the look if you feel like it.
"Keep the base colour scheme nice and neutral, then it's easier (and cheaper!) to switch things up with different colours. My partner and I have gone for a base palette of grey tones with copper, and right now we've got purple accents coming in from cushions and blankets. I find a grey duvet set satisfies my more feminine tastes as well as my other half's dislike of anything too girly. I particularly love the Josette range from Laura Ashley. It also makes it far easier to move from flat to flat (the joys of renting!) without spending a fortune on bedroom accessories."
Beautify your bedding
Make climbing into bed after a long day even more joyous by spoiling yourself with good quality bedding you adore. Getting a good night's sleep is important, so making your bed the centrepiece of your room and sprucing it up with sheets you love will make you want to jump right in. Our bloggers have some tips for creating a bed you will fall in love with (as well as fall into!)
Good quality bedding can make or break your night's sleep, as Paula from mummyvswork tells us.
"It's important to invest in good quality bedding, not only does it look amazing in your room, but it also gives you a great night's sleep. I love this design from Laura Ashley and it is 100% cotton too!"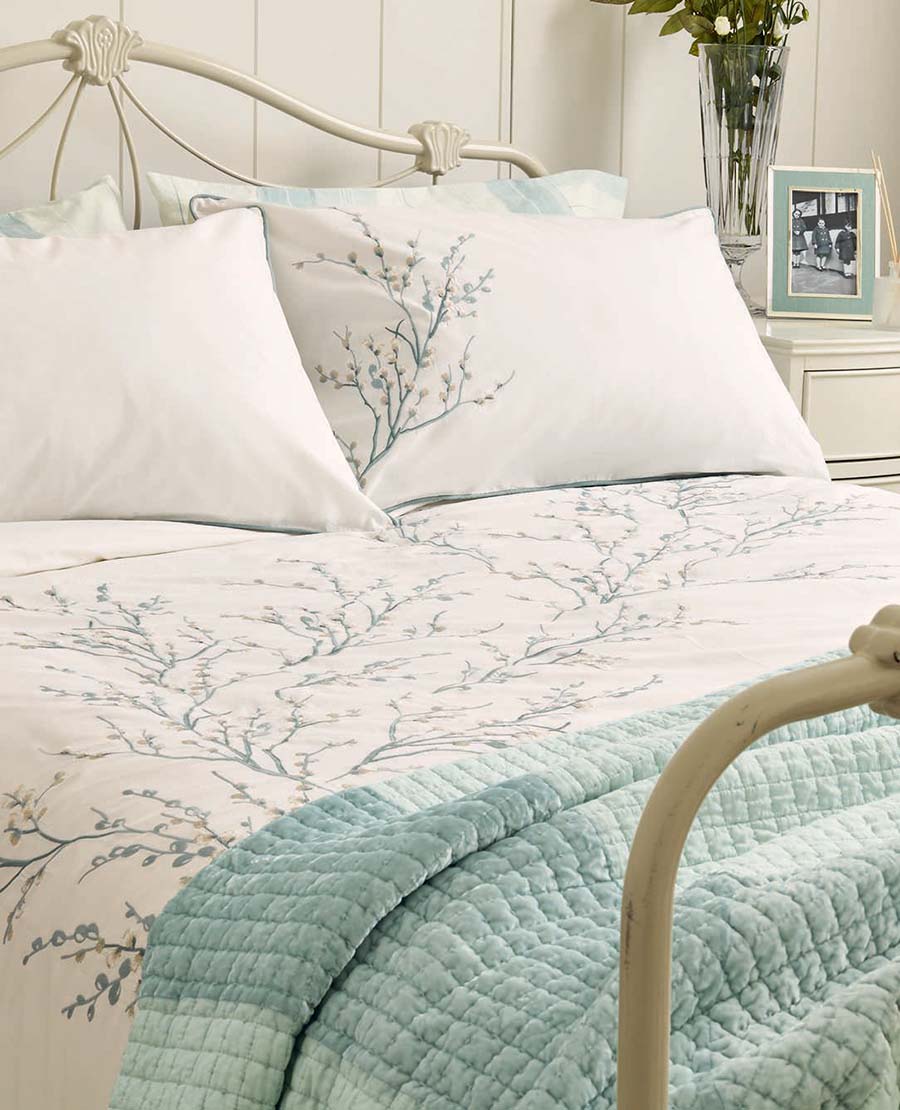 Victoria from victorias-vintage also knows how important cosy bedding is.
"I always think it's important to buy good quality bedding that you know is comfortable and will last well. After all, your bed is possibly the most important place in your home! A printed duvet or throw is a great way to add some colour and style to your bedroom, and I like to change the theme of my bedding depending on the season. Florals are perfect for spring!"
Light up your space
Getting your bedroom lighting just-so is key to creating a relaxing space, and our bloggers agreed. The secret is to give yourself options; lamps at different heights around the room will help create a softer glow than a main ceiling light. A mix of floor and ceiling lamps are perfect for this. Our bloggers Sarah and Edilidh agree lighting is key to creating the right atmosphere in your bedroom.
Sarah from mumzilla uses a variety of fabrics to help to diffuse the lighting in her room.
"My tip for the bedroom is to think about the lighting – if you will be spending only evenings in the bedroom then wall lights will give you a cosy low-level glow. Mixing up your fabrics will also disperse the light – I'd recommend a few velvet cushions like the LA Nigella Sunshine ones for a touch of glamour and a pop of colour to boot. Essential for any cosy bedroom!"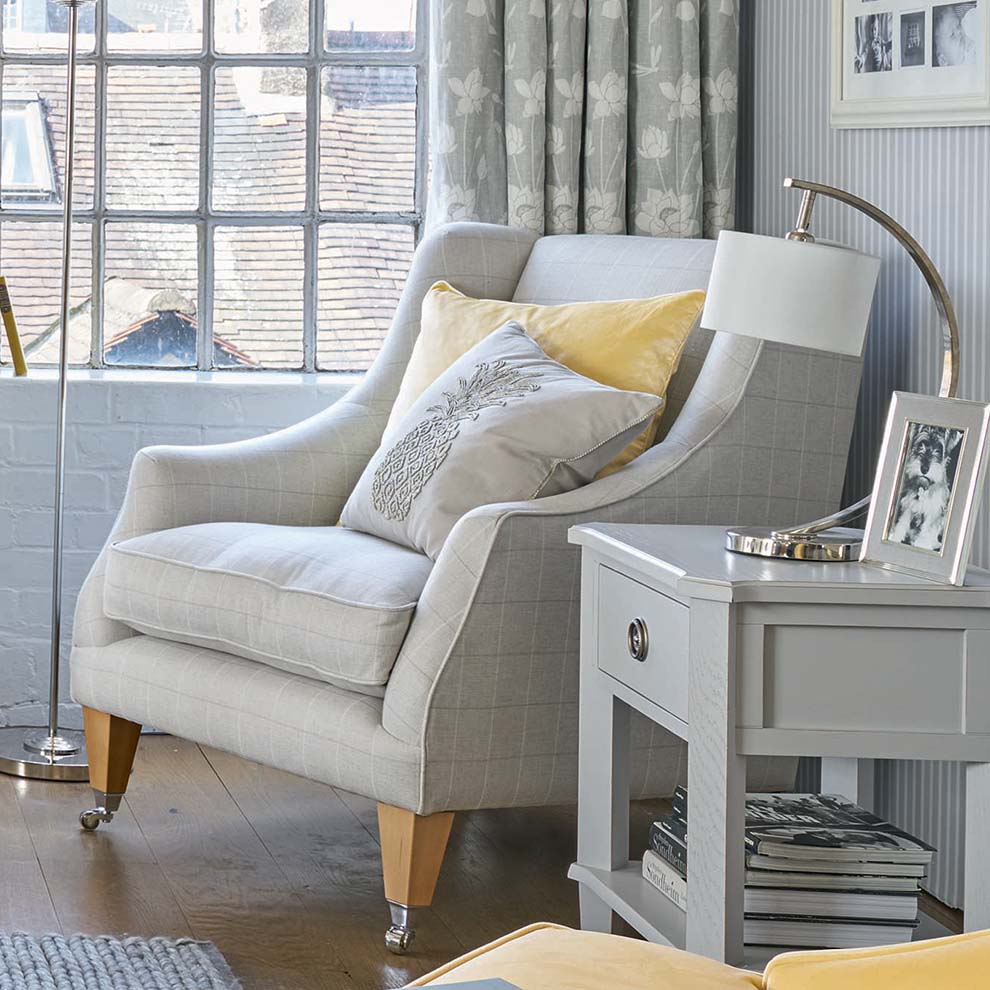 Edilidh from mummyandmonkeys suggests creating ambience with string lighting.
"You want your bedroom to be a relaxing space. So try and create a soft lighting that can be brightened and dimmed when needed. String lights in lanterns can help to create little pockets of light and make the room feel calm and relaxed."
Think of updating your room for the season
Even with a bedroom you love, every now and then a bit of a change can be refreshing. The changing seasons are the perfect excuse to freshen up your décor.
Heather from ofbeautyandnothingness recommends bringing Spring into your bedroom with some beautiful fresh blooms.
"Spring is finally here which means that it's time to switch up your home decor! Swapping cosy winter bedroom decor with light, airy and fresh shades, scents and home accessories can add new spring life to your home. Try switching your bedspread from a heavy brushed cotton to a light, pastel bed set or add spring floral vases to introduce colourful spring blooms into your bedroom."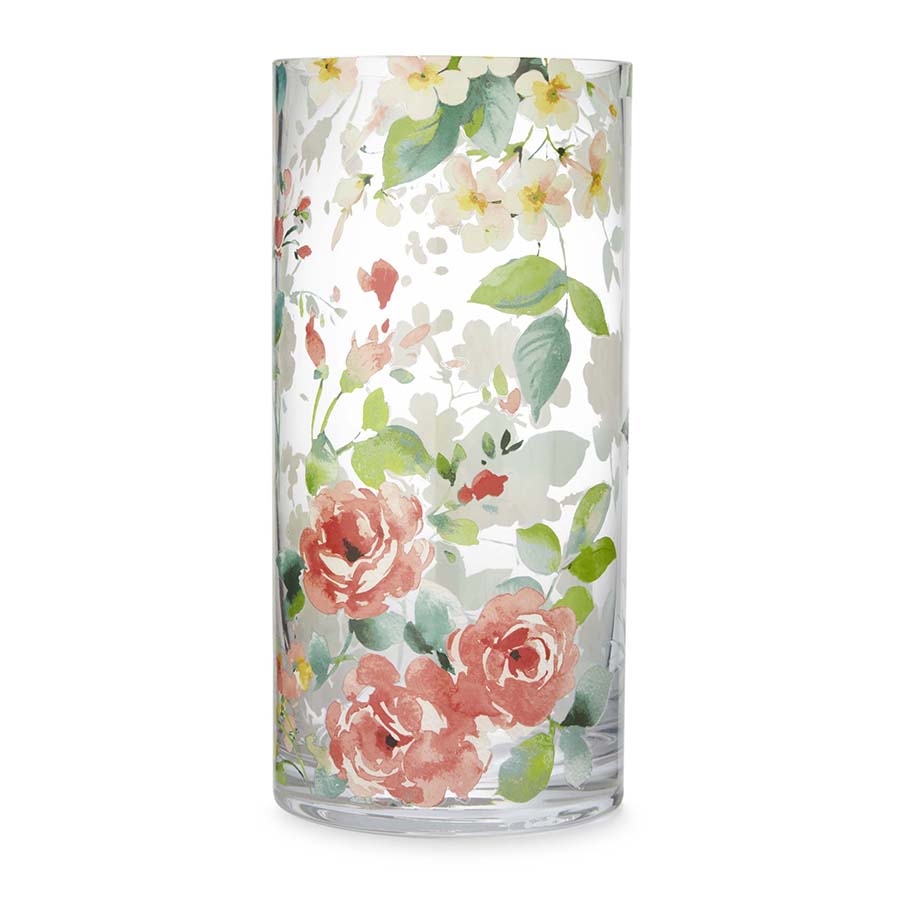 Mirrors can really help to bring a room to life. Kelly from kellyallenwriter agrees they can open up your space.
'I think bedrooms should be light and airy, so my biggest tip to achieve this would be the addition of unusual and quirky mirrors. This dressing table mirror I adore, it is perfect for smaller spaces. I also love the idea of a matching set of mirrors, such as these gorgeous copper effect hanging mirrors. They offer so much in the way of light and space, plus they're great when you're getting ready in the morning (or for a night out!)."
Surround yourself with things you love
Your bedroom is your private space where you should be able to completely relax and unwind. With this in mind, you should fill it with things you absolutely love. A piece of art you can't stop looking at, an ornament that takes you back to an amazing holiday. Whatever it is, make sure you surround yourself with things that make you smile.
Emma from fashion-mommy told us she loves a bit of glamour in her boudoir.
"In 2018 it is not enough for your bedroom to be comfortable, it needs to be a glamorous zone fit for a goddess. Your bedroom should be a boudoir, taking inspiration from the Hollywood glamour of days gone by. It's time to ditch the twee duvet covers, add some grown-up glamour with the Louise Silver velvet quilt, soft, warm and beautiful. That plain and simple light fitting can be replaced by a glass chandelier. This not only adds softer lighting but which will also completely change the ambience of your room. The statement piece though is a mirror, which needs to cover your dressing table and can then be adorned with glass perfume bottles trinket boxes. The Gatsby Mirror is stunning. An elegant piece that draws on the Jazz Age and the glory of the Flapper. With a few simple changes, your bedroom can make every day seem glamorous."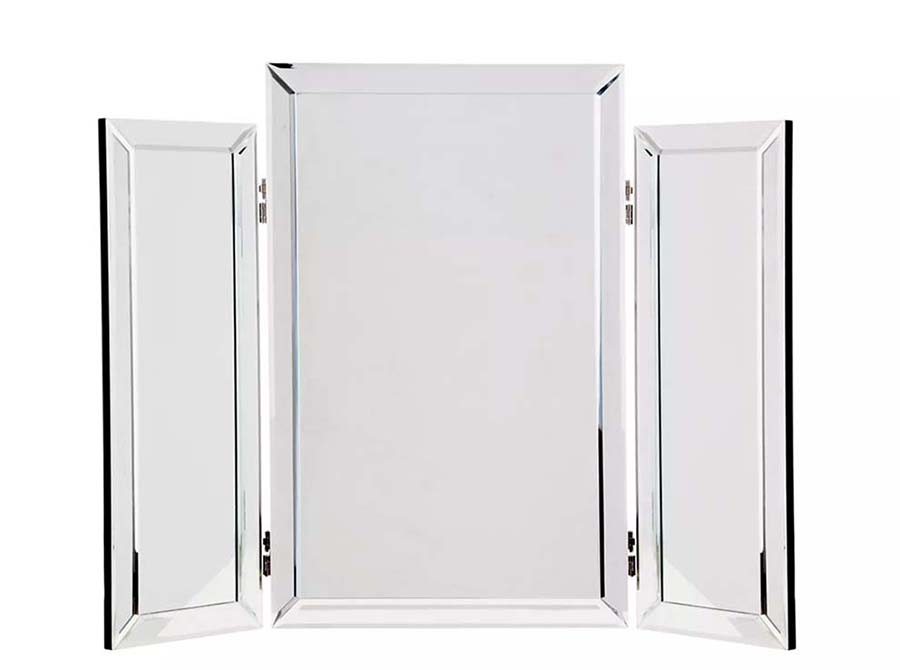 Enjoy sweet dreams every night
Whatever your personal boudoir style, the most important thing is that it works for you. Feeling relaxed and comfortable in your bedroom will help ensure you get a good night's sleep. To ensure you wake up feeling refreshed. Surround yourself with things you love and drift off into peaceful slumber every night.
We'd love to know how you make your bedroom the cosiest room in the house. Let us know below or over on Twitter at @Laura AshleyUK.