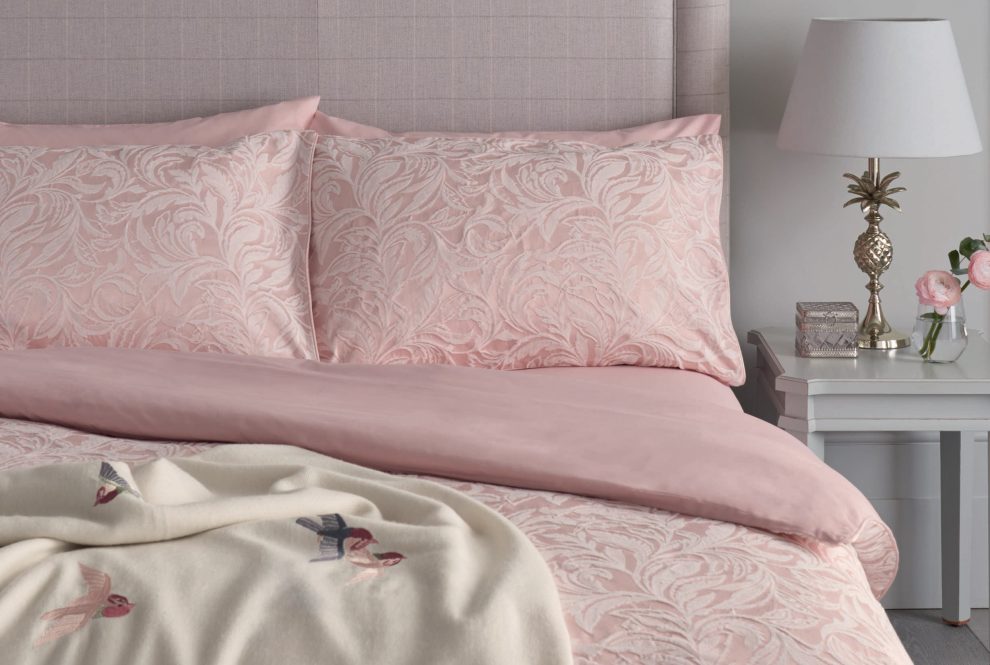 Be inspired by these unique bedroom designs, perfect for any style of home. read more
Today is National Make Your Bed Day and what better way to celebrate than with this beautiful bedrooms blog post. Get some bedroom inspiration from some of our stunning Laura Ashley room sets. From gorgeous greys to dusky florals, there's a bedroom design to suit everyone's taste.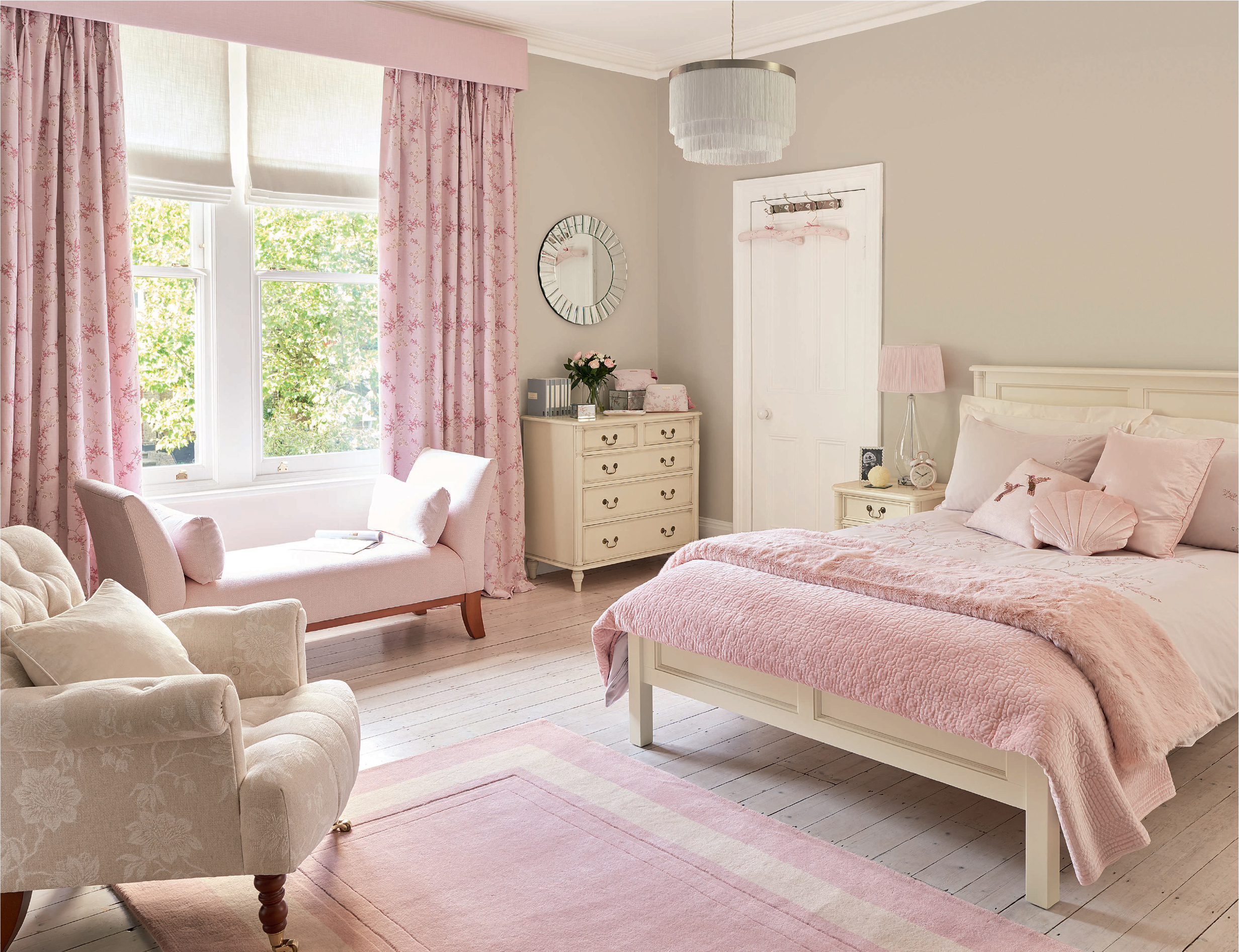 Pretty in Pink
This stunning bedroom uses hues of cream and pink to create an elegant look that is fresh and modern with a hint of old school glamour. The natural light perfectly complements the colour scheme; giving the room a larger feel.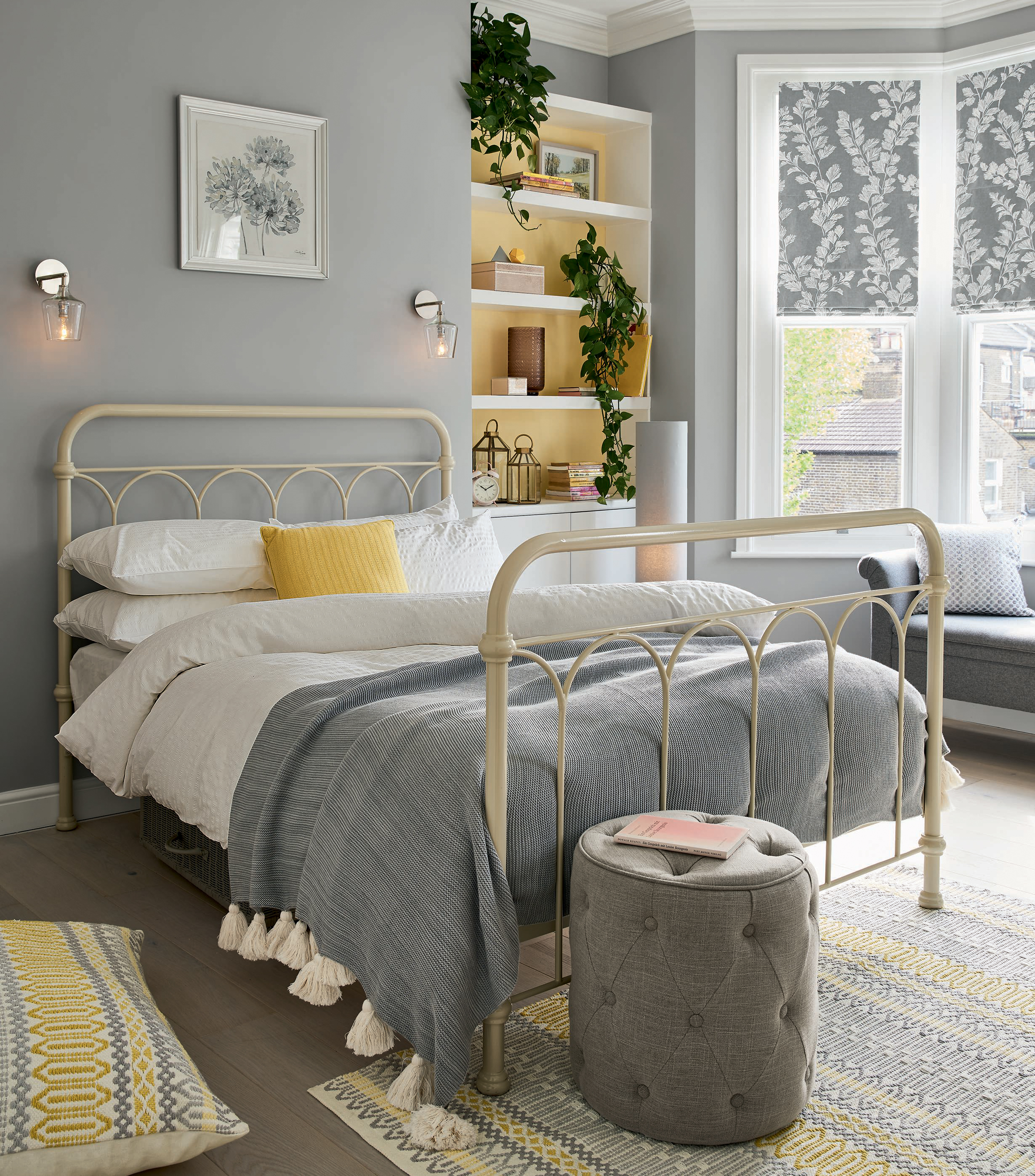 Modern Chic
Using our editions collection this stunning room has a modern edge with it's geometric pattering and contemporary furnishings. The combination of the yellow and the grey strikes a stunning contrast, perfect for a more Scandinavian style home.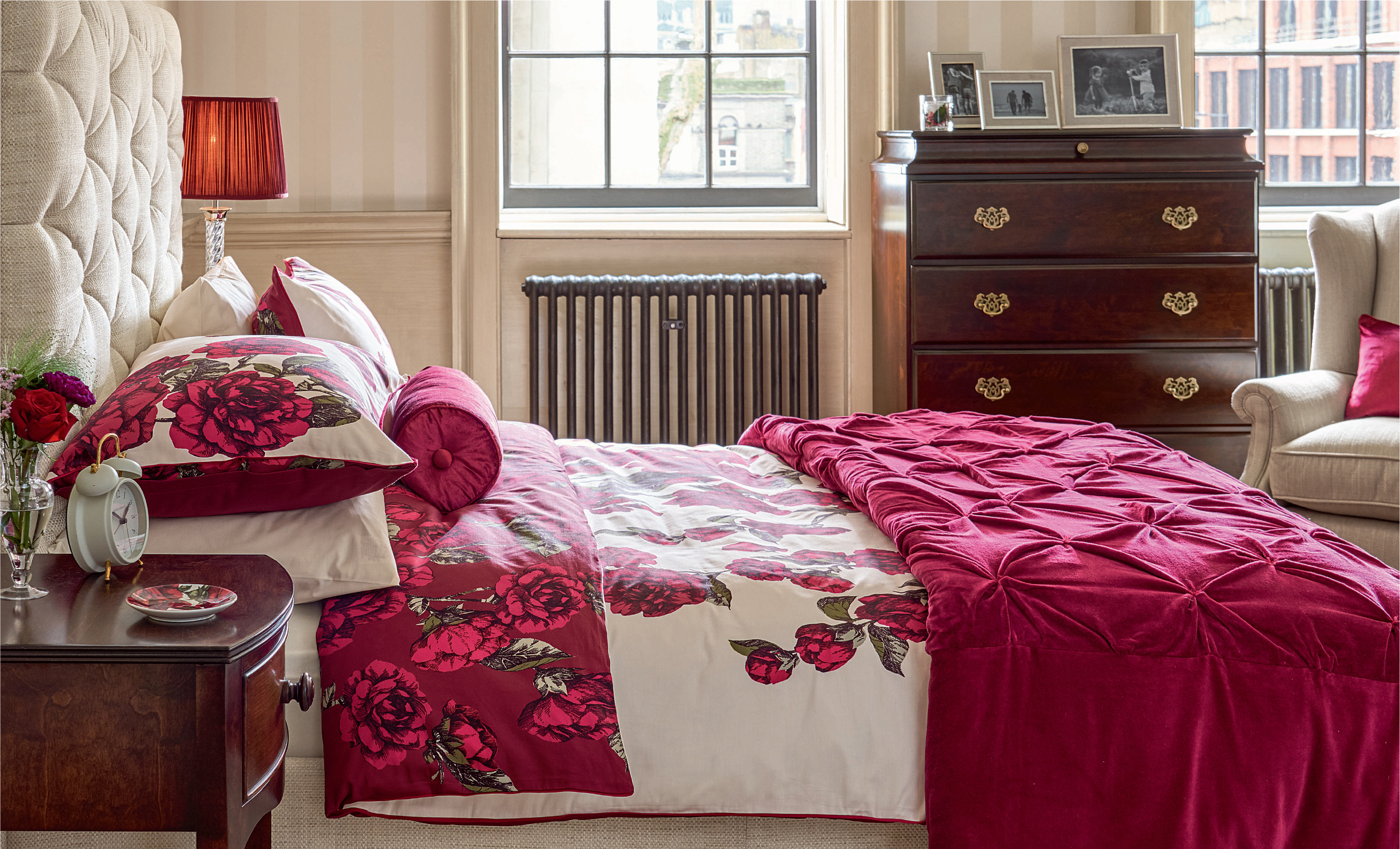 Classic Rose
This bedroom is perfect for those who like a more classic style of interior; full of dark wood accents. With it's large scale florals and hues of red, this design is the perfect way to add a bit of warmth to your bedroom while making a bold statement too.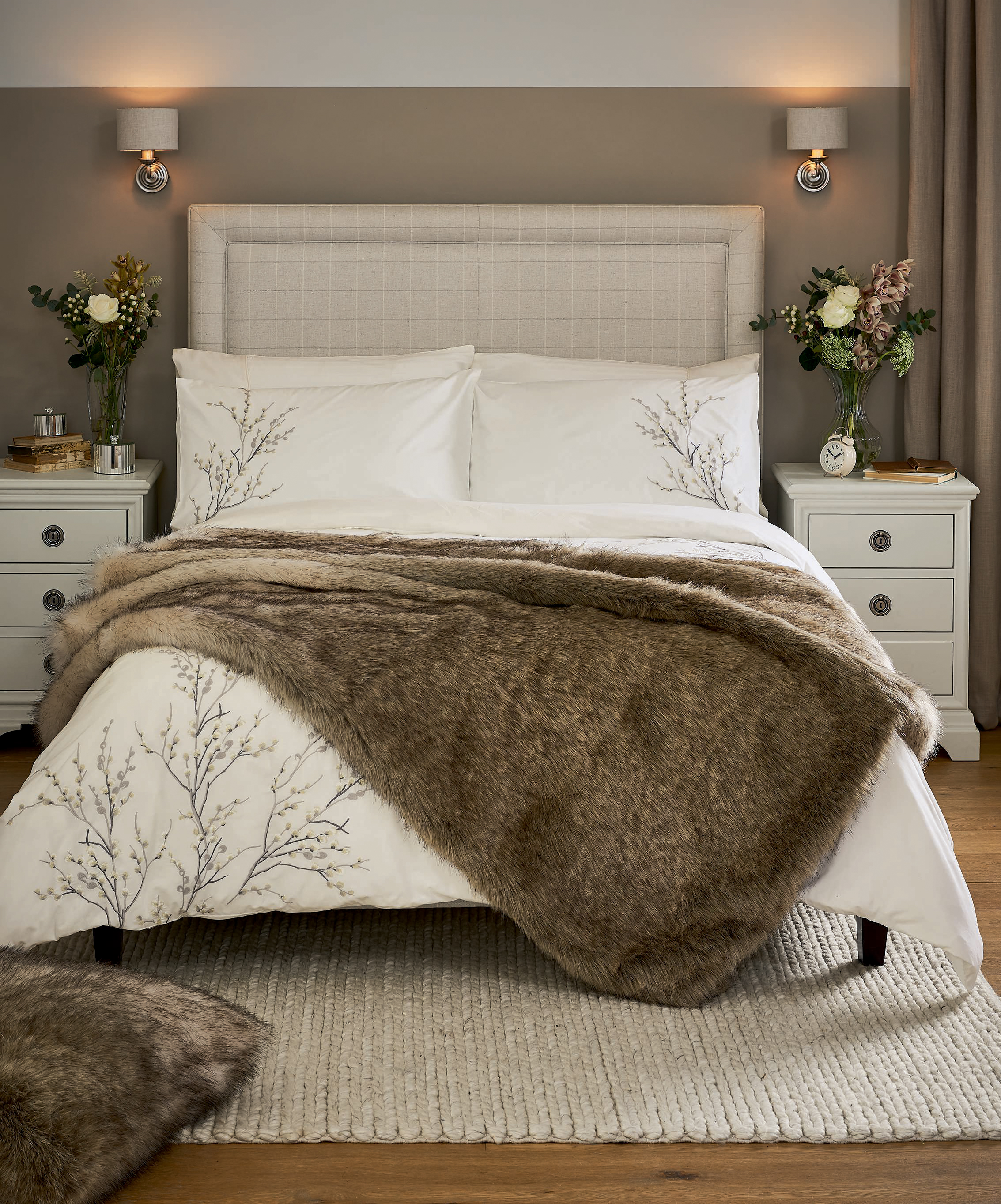 New Neutrals
With tones of chocolate and cream this luxurious design has a romantic feel. The textured accents in the room give it an earthy feel while the white cotton and gold accents give the room set a more modern look.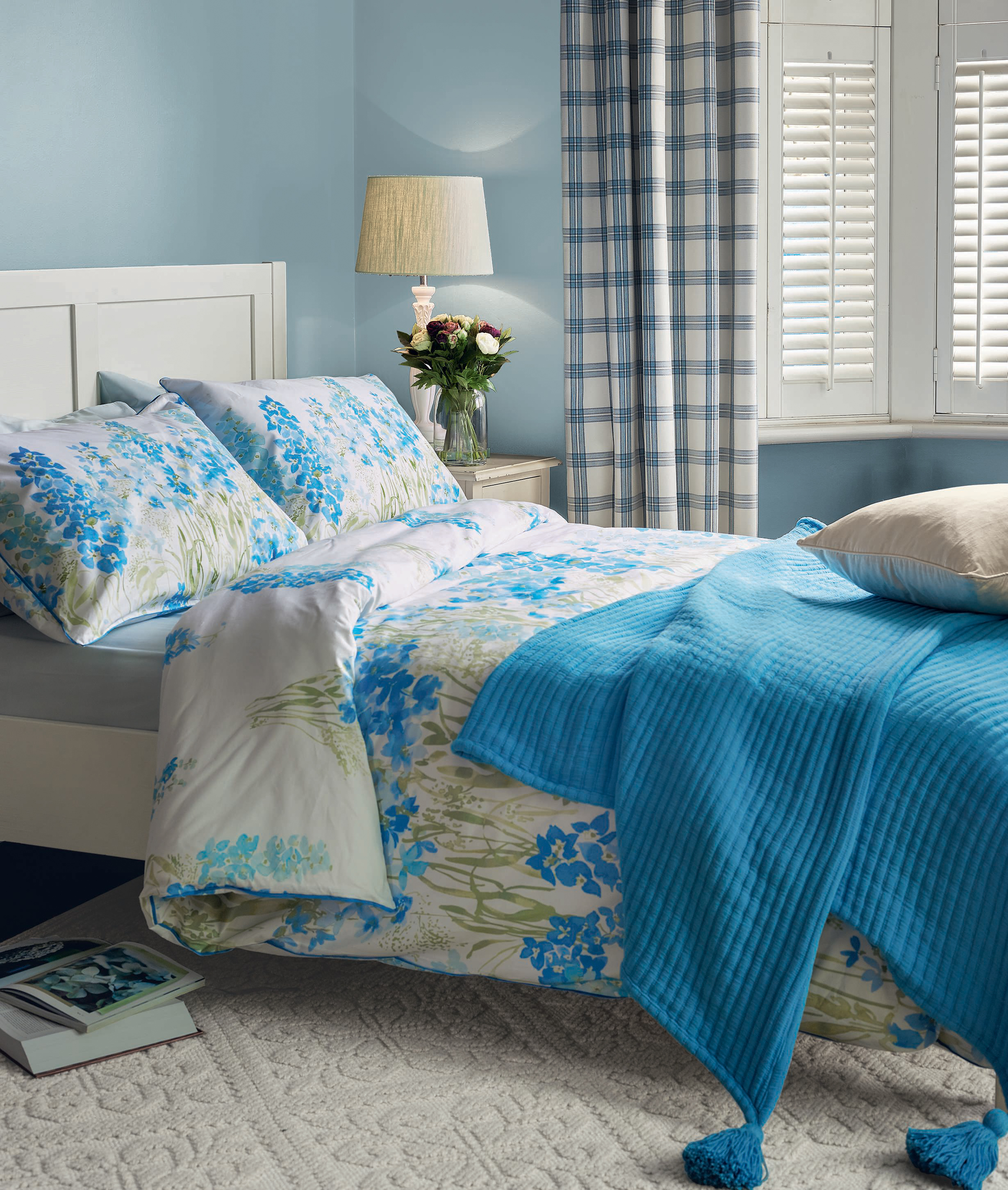 Country comforts
Combining floral and checked prints, this country style bedroom looks inviting and relaxing. The throw blanket and decorative flowers give the room a cozy feel while the cream tones of the lampshade, cushion and rug add an element of warmth to the cooling hues of blue and green.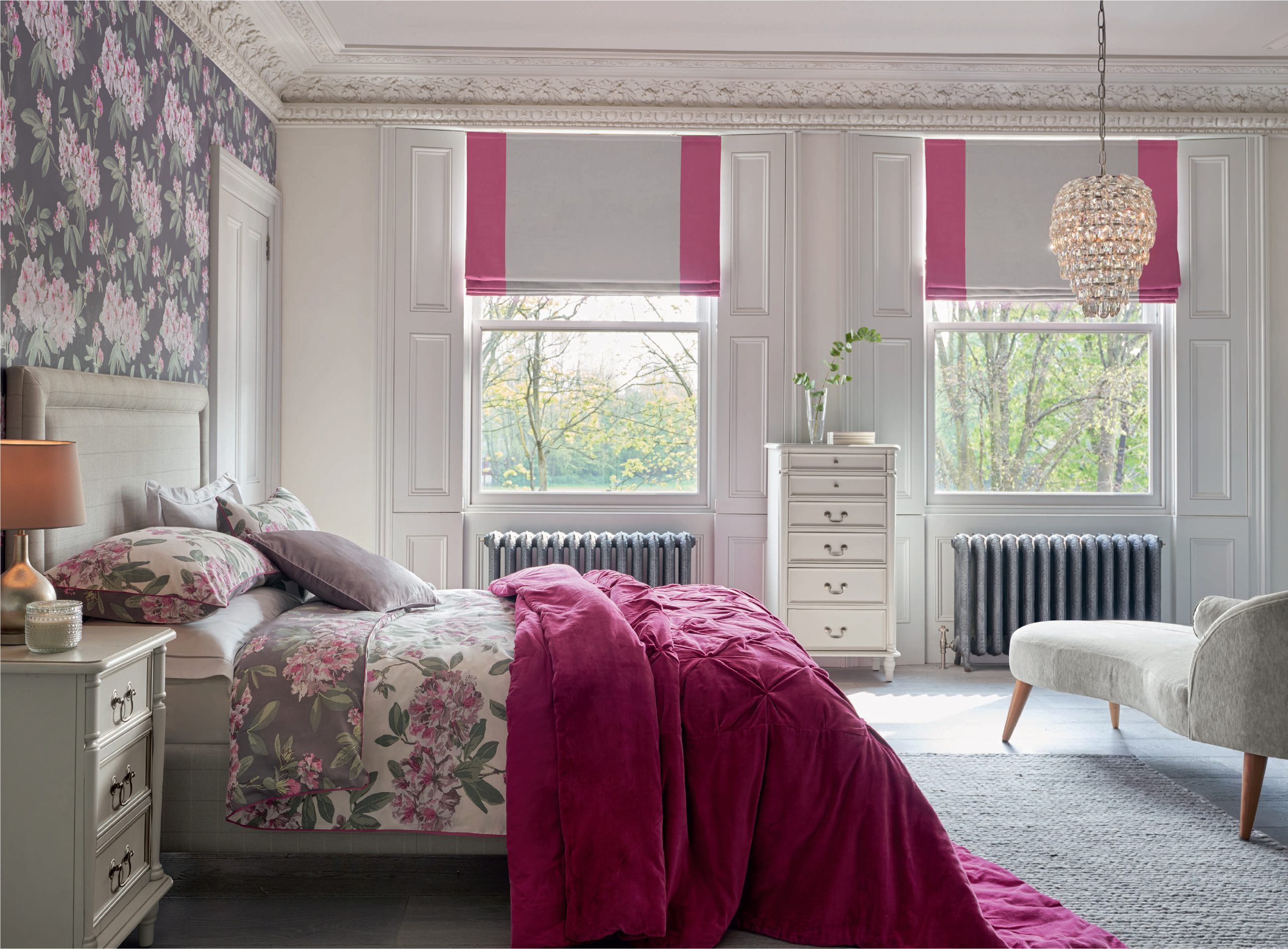 Dusky Florals
Embracing a palette of pinks and greys gives this collection a modernity whilst still retaining a romantic charm. The contemporary design of the large scale florals and the pops of dark pink give this bedroom a unique, new season look.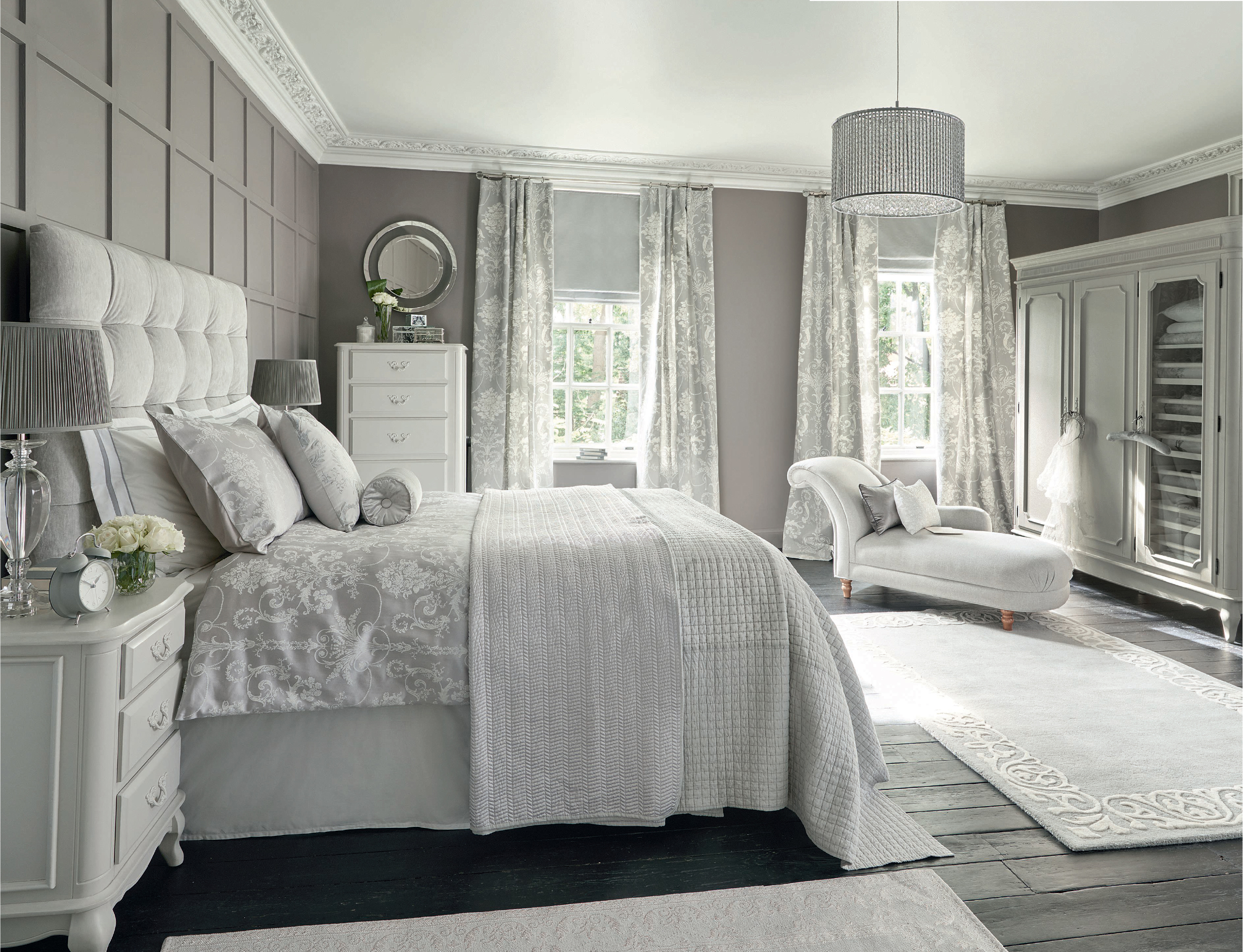 Gorgeous Greys
Using the flowery Josette print and hues of grey and bright white, this room set is a dream for all grey on grey lovers. The glass and mirrored accessories perfectly complement the shades of grey while adding extra dimension to the design.
Which of these bedroom designs do you prefer? Let us know in the comments below.