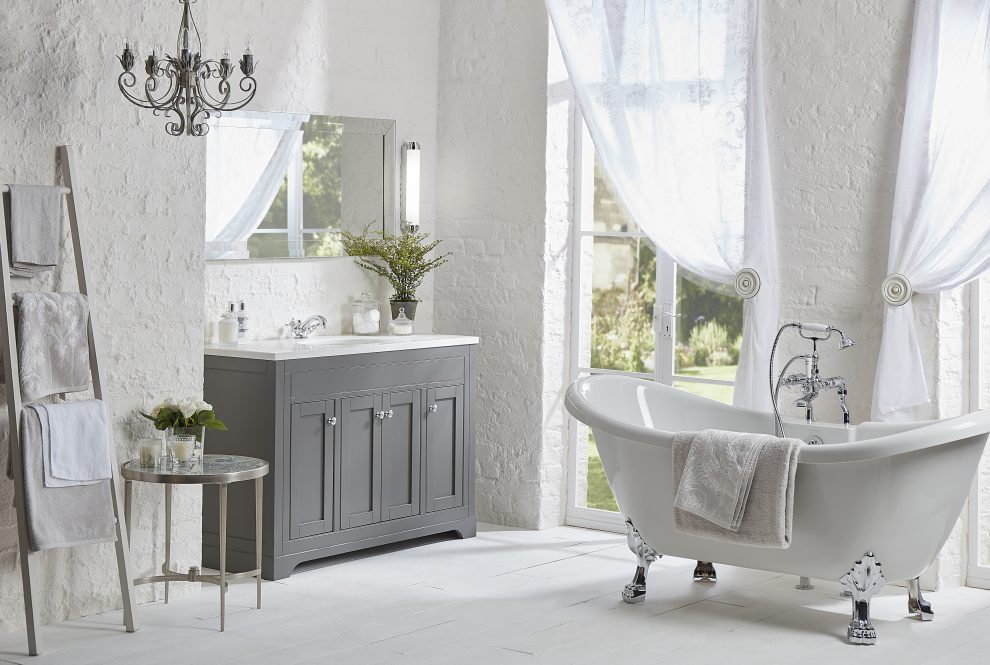 These dream bathrooms are an endless source of inspiration read more
In recent years, there has been a real focus on creating bathroom spaces that are both functional and stylish. Interior stylists have been taking a lot more risks in the bathroom by using bolder colour palettes, different metallic fixtures and more striking lighting options—resulting in some amazing bathroom designs. Jumping on these trends the Laura Ashley Bathrooms team have designed some stunning bathrooms, incorporating Laura Ashley tiles, baths and accessories for rooms of all shapes and sizes. From striking royal blues to crisp cool whites the bathroom team has outdone themselves coming up with unique bathroom designs that are suitable for any home and that any guest is sure to fall in love with.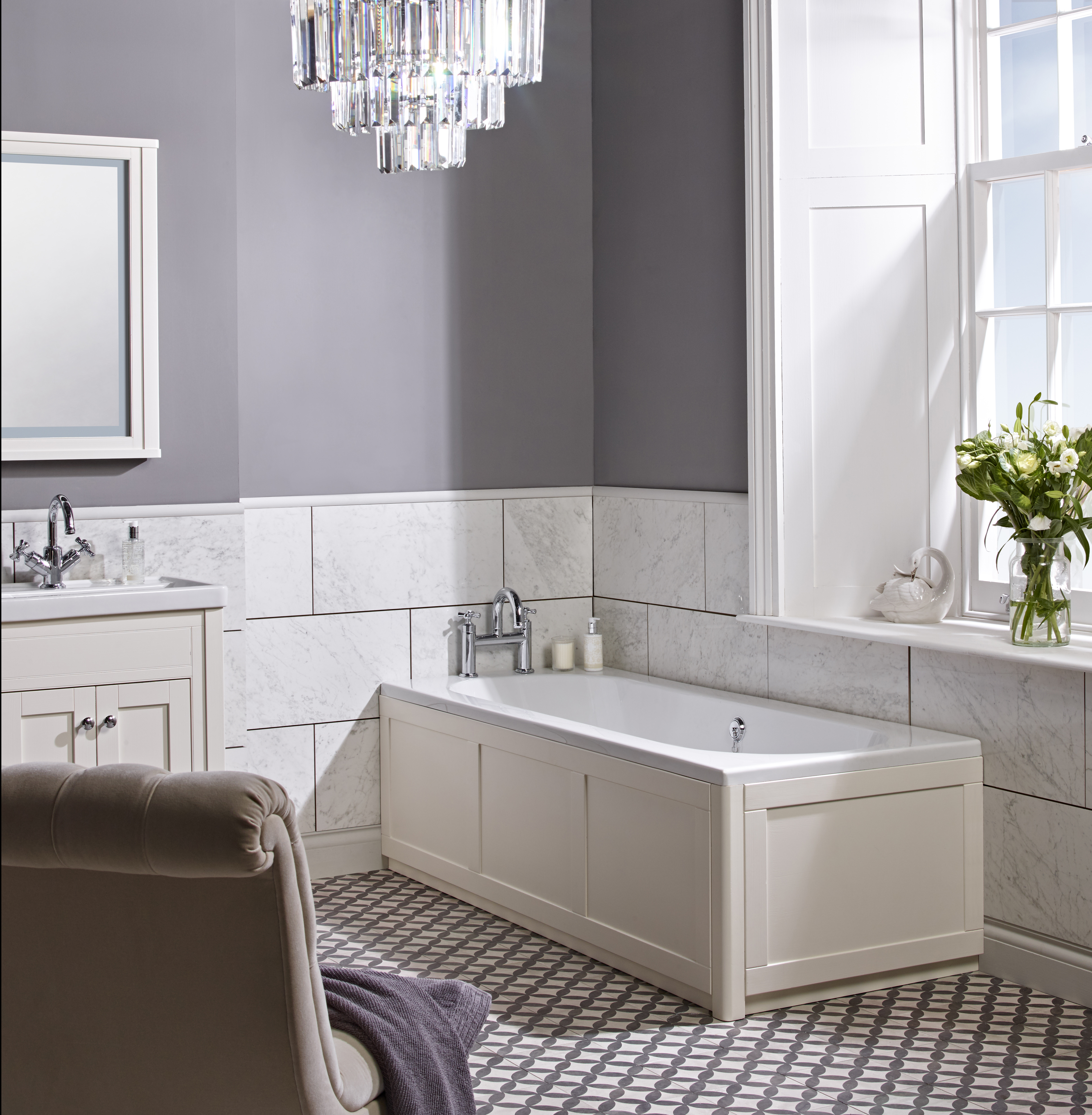 Tiles
Adding patterned tiles to your bathroom is the perfect way to add a print to your bathroom without tiling your walls. Our Mr Jones tiles provide a stunning bathroom floor that perfectly pairs with neutral hues of grey, tan, white and cream while also offsetting the brightness of warmer colours. It also pairs with cooler colours to create a modern looking bathroom with dimension and vibrancy. Tiling your walls is a great way to incorporate colour into your bathroom and protect your walls from the side effects of bathroom humidity. For a fuller colour opt for fully tiling your walls. Create an interesting interior effect in your bathroom by tiling halfway.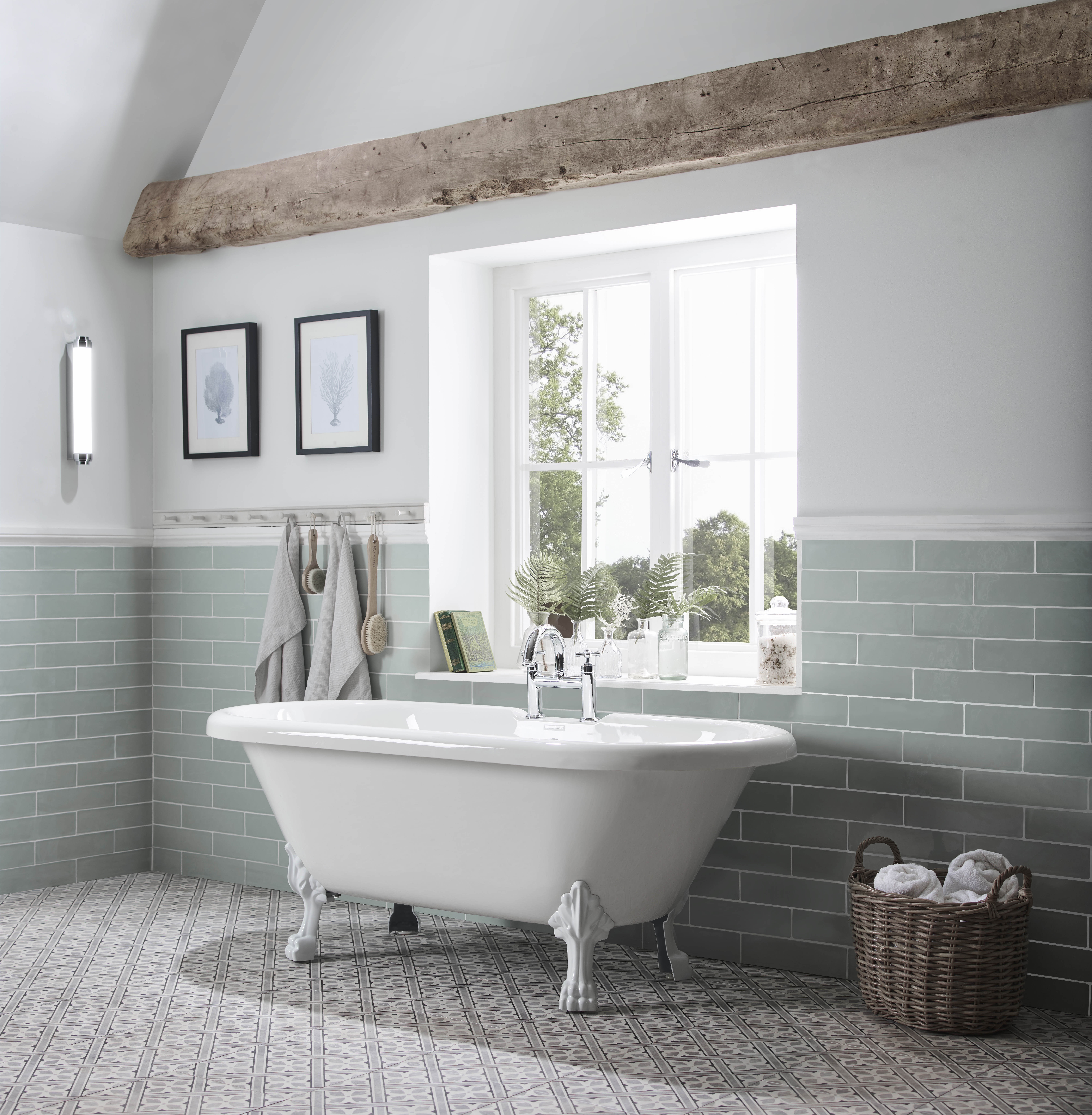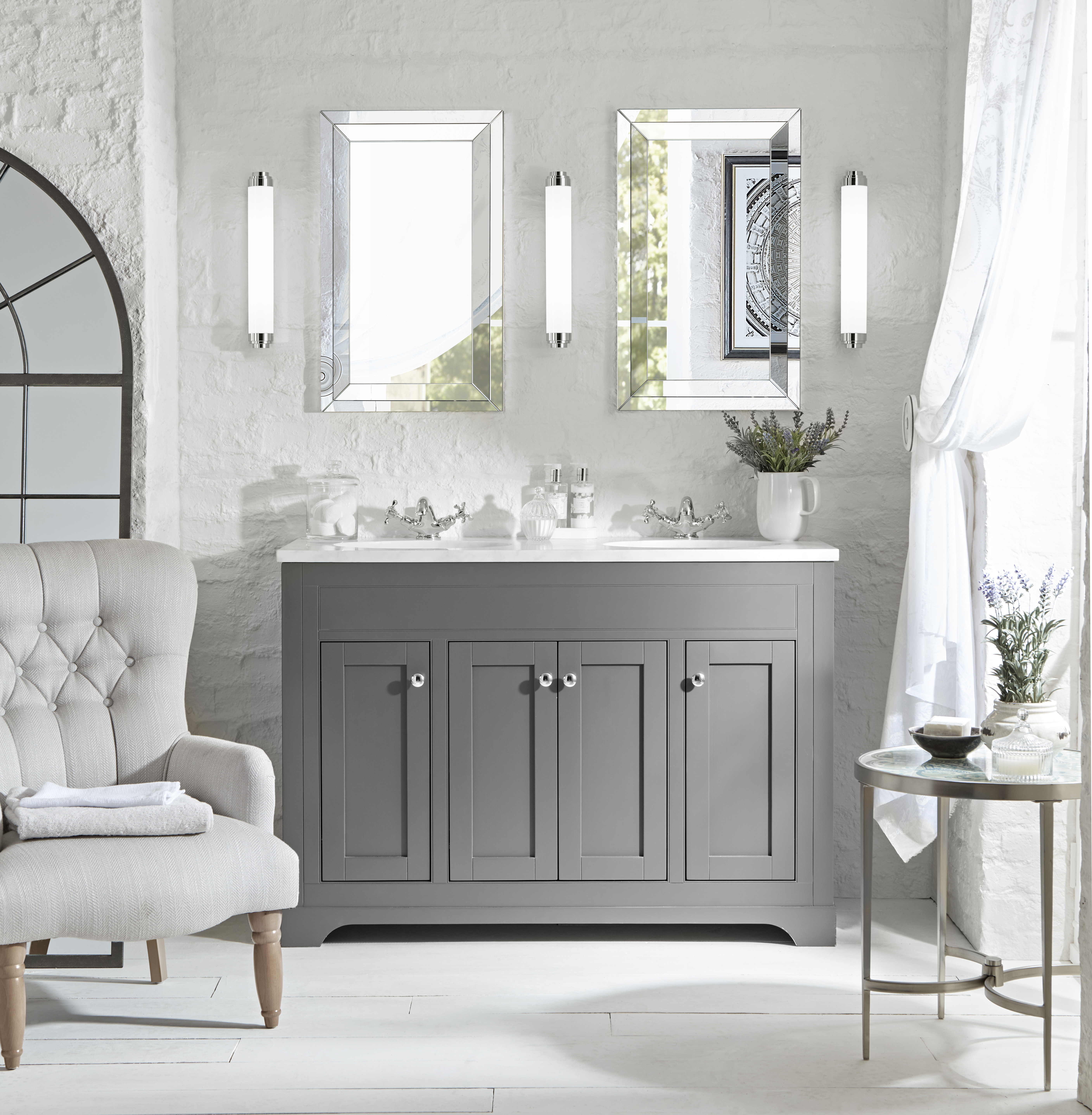 Storage Options
From free standing basin cabinets to tall bathroom caddies, the bathroom team has a number of versatile storage solutions suitable for any bathroom. Make the most of a smaller space by installing a free-standing Tall Boy or install a set of long basin cabinets for a larger space. You can now also match your worktop finishes to your colour scheme, playing with your shape and texture.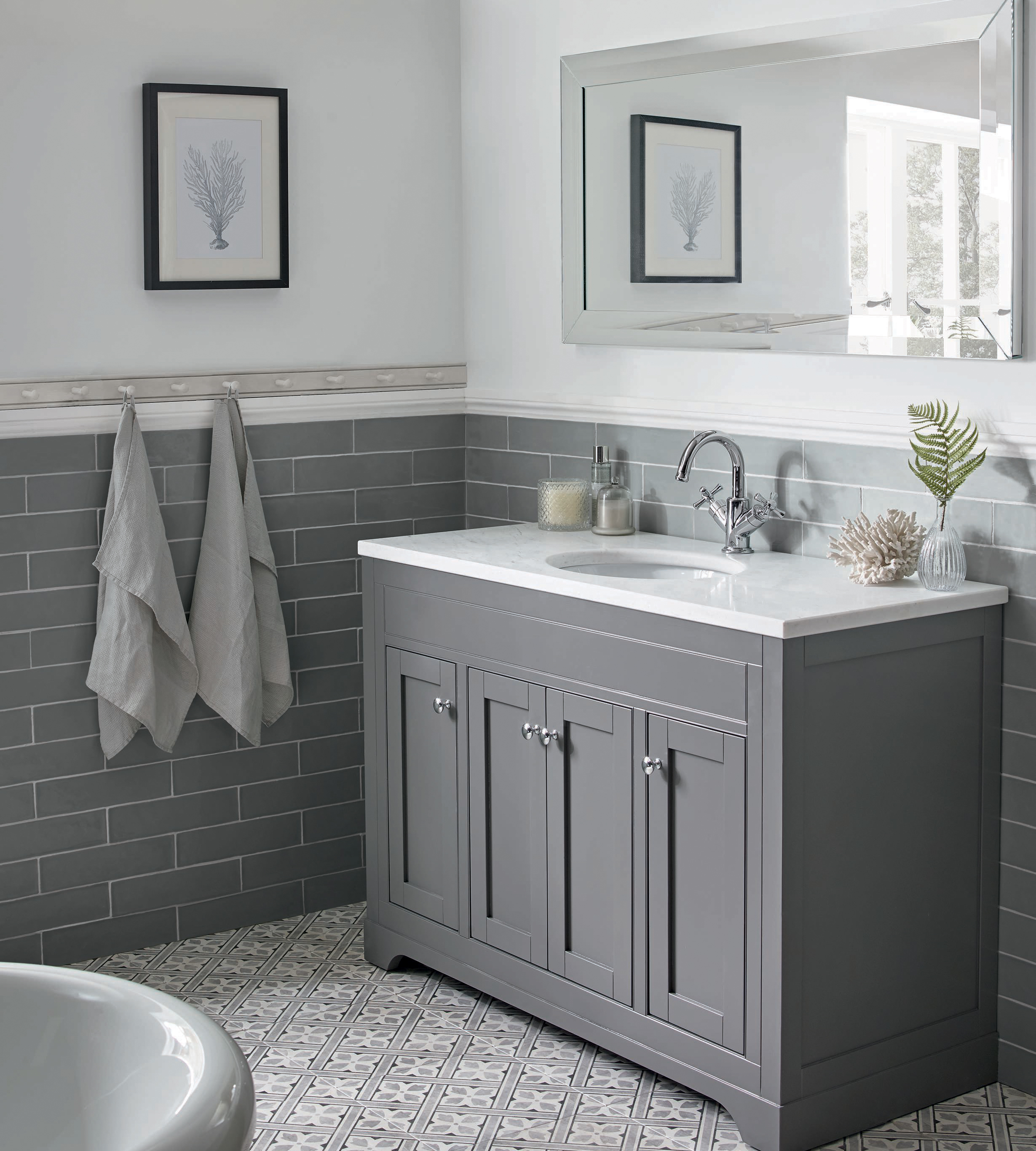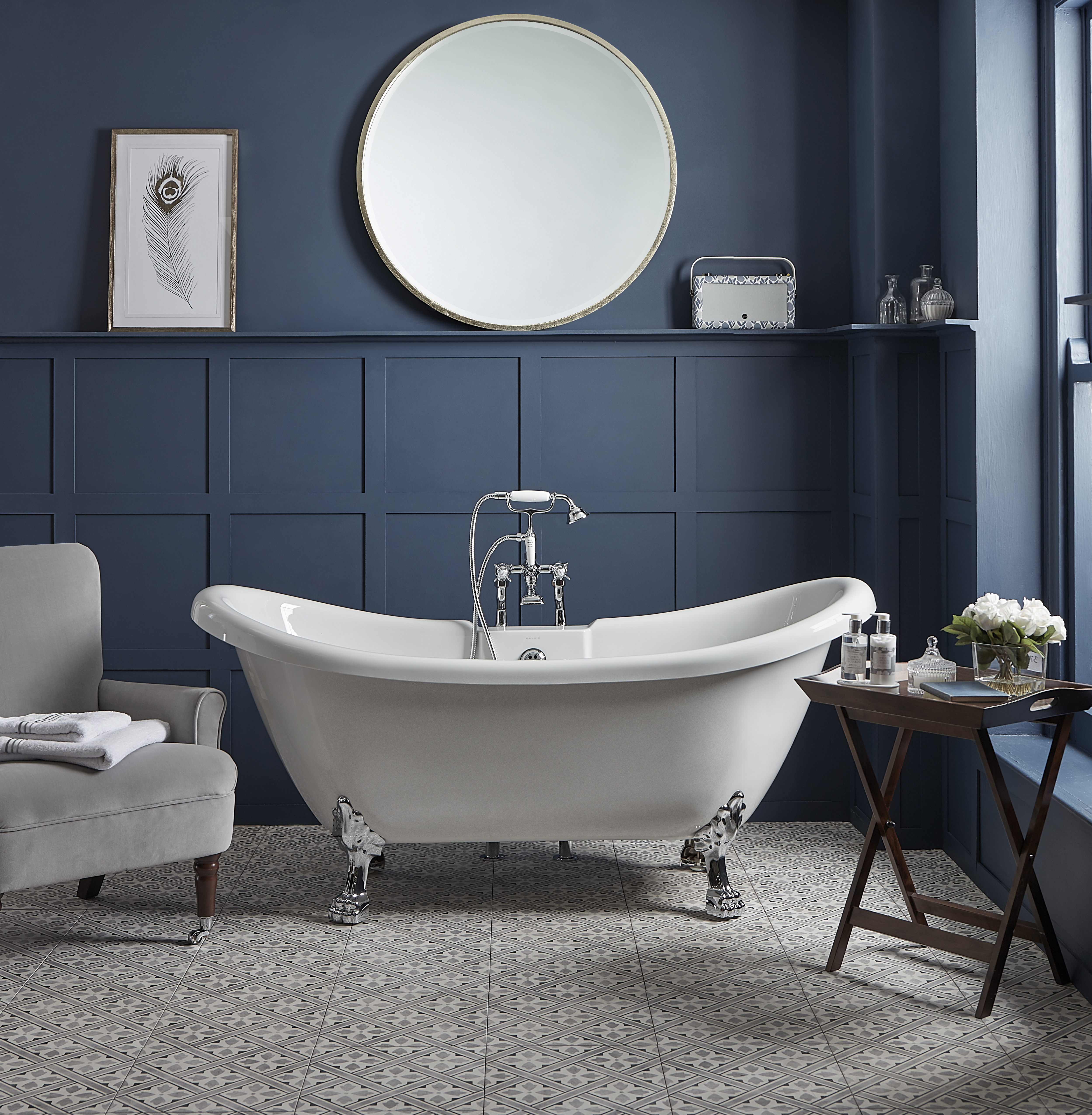 Bath Options
At the moment free-standing baths are in vogue with many favouring the opulent elegance that a stand-alone bath exudes. A free standing bath is perfect for adding dimension and depth to a bathroom as it provides a focal shape to work around. Using it as the hero centrepiece of a bathroom can create a dramatic interior that will make you feel like you are walking into a day spa or hotel every time you enter.
Best of all, a stand-alone bath can be styled in a number of unique ways. Adding a royal blue to your walls creates a modern look, while walls of white with soft blues and wood accents can give your bathroom a coastal, cottage look.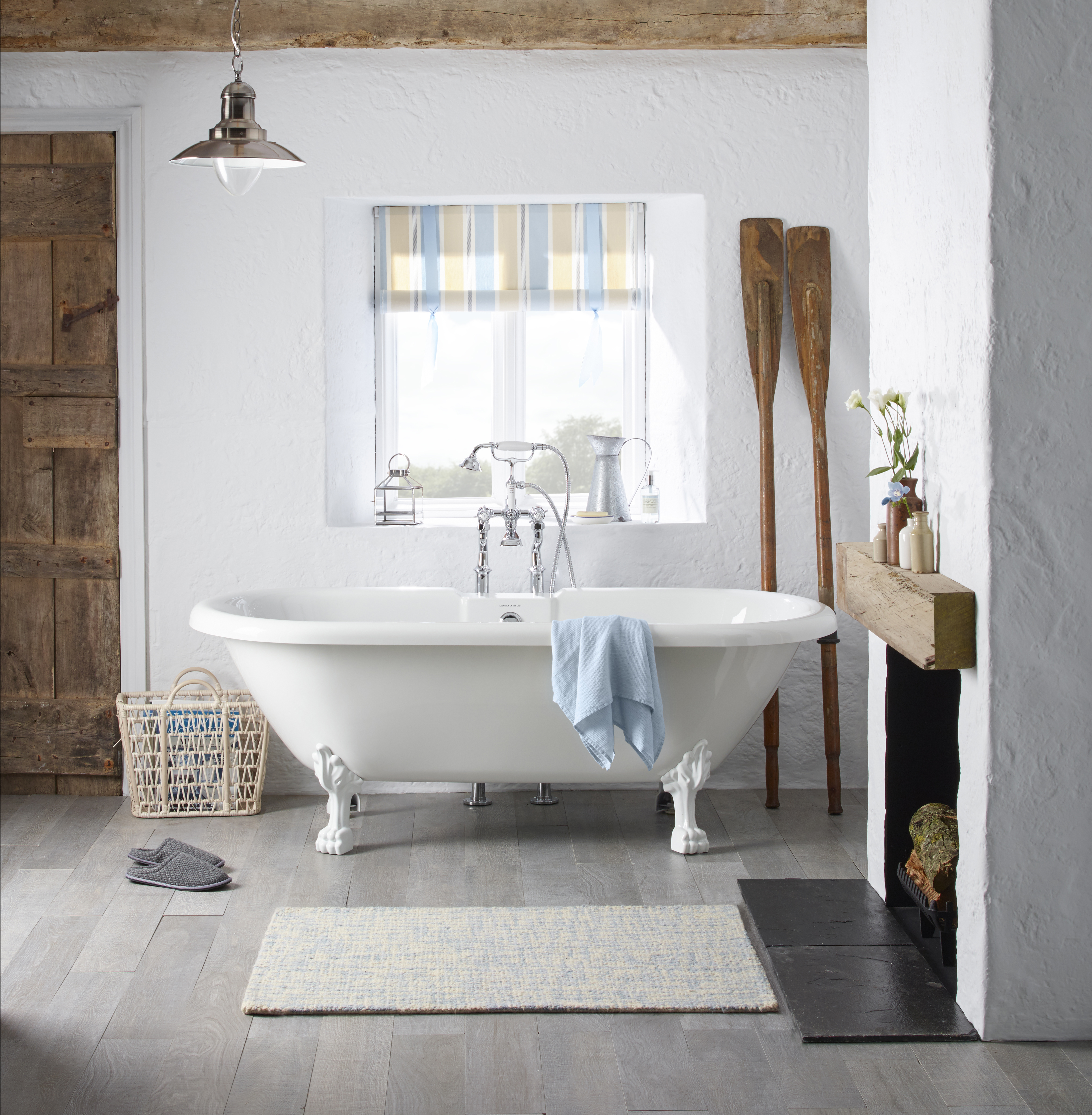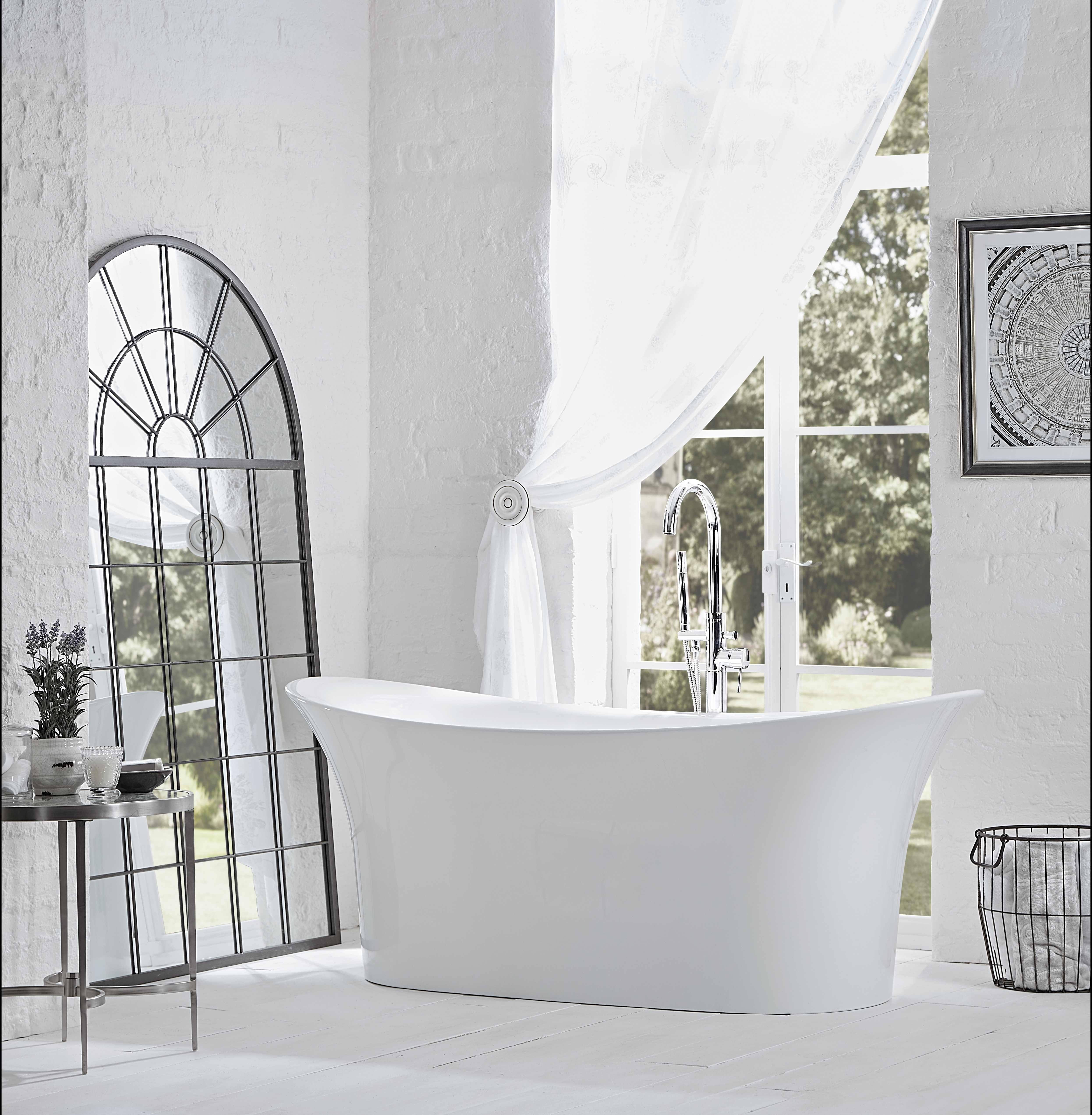 Accessories to set the theme
More and more, accessories usually reserved for the lounge room or bedroom are being incorporated into bathroom designs. Armchairs, side tables and decorative lighting solutions are appearing in bathroom imagery everywhere. There has been a big shift in the way we view bathrooms in the interior sphere. Rather than being viewed as functional washing and grooming spaces—bathrooms are now being styled like day spas with decorative tiling, pleasing colours and beautiful scents.
The bathroom is now viewed as a place of wellness and relaxation where the body can unwind a rejuvenate. As you can see in these beautiful bathroom design images there is everything from mini terrariums to fold-out tray tables—all adding something unique to each bathroom design.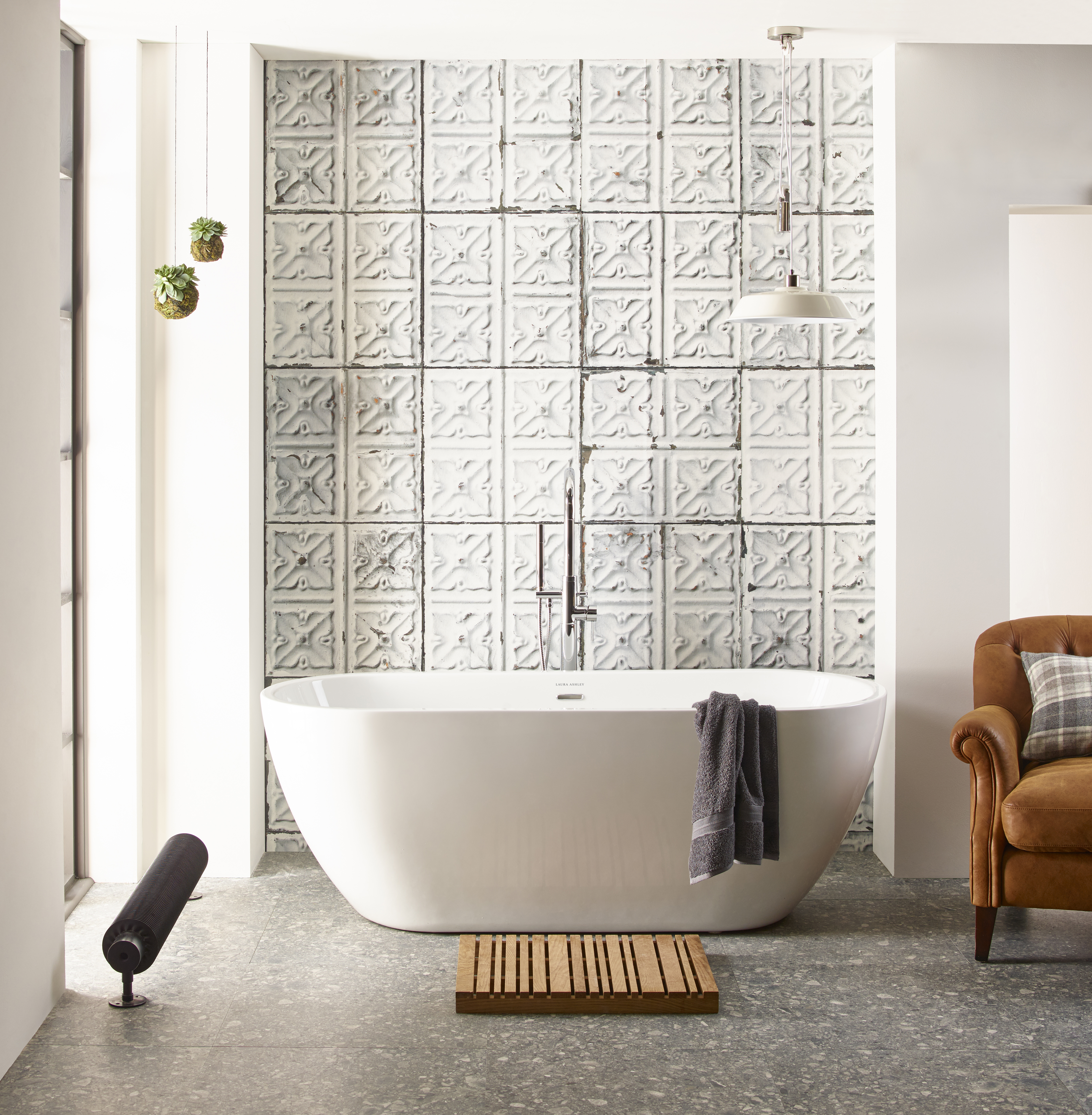 Which bathroom ideas are your favourite? Let us know your thoughts over on our social media accounts @lauraashleyuk or by commenting below.