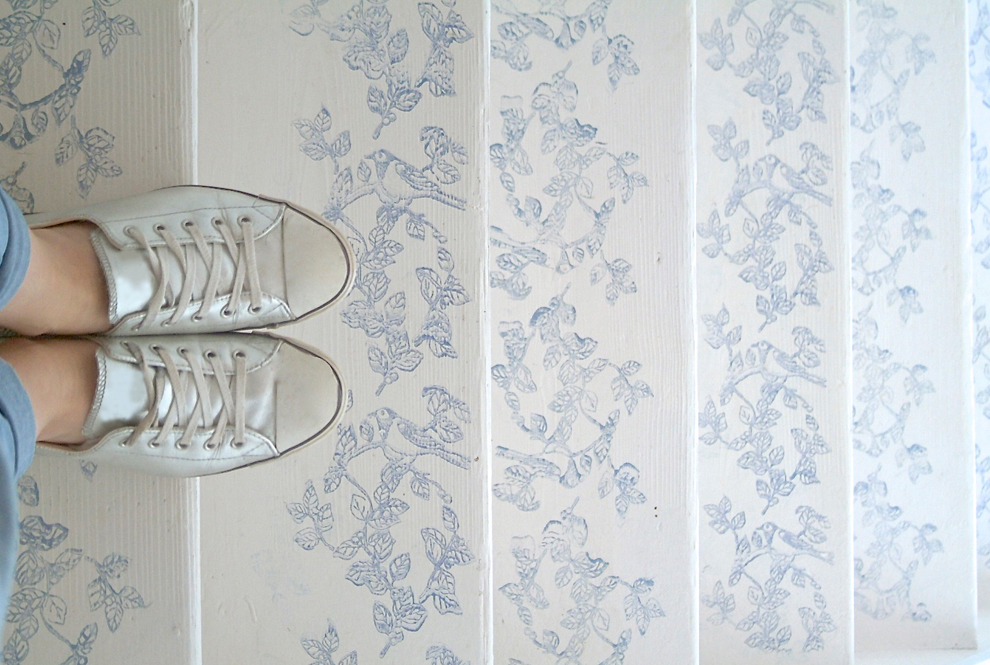 Putting our decorative paint rollers to the test, blogger Emma rolls into action to create her unique staircase art... read more
Perhaps one of the most unexpected places to add a decorative touch, creating a feature staircase not only opens up a world of exciting interior ideas to experiment with, but certainly adds the wow-factor to any home! Inspired by our whimsical Aviary Garden print, interiors blogger Emma from The Vintage Good Life invited us to take a peek at very her own innovative staircase design. Putting our brand new decorative paint rollers into action, read on to discover Emma's beautifully hand-painted staircase art.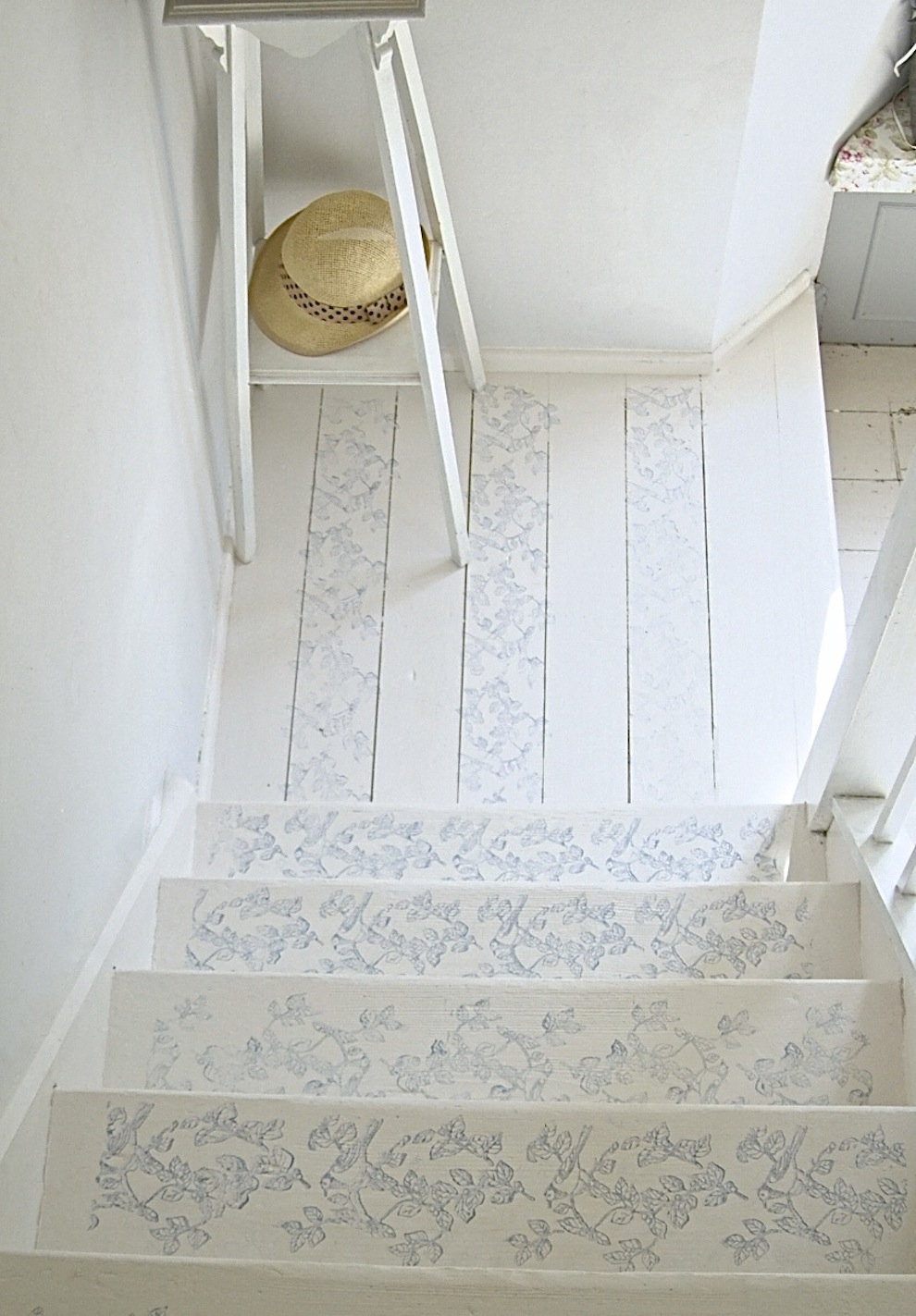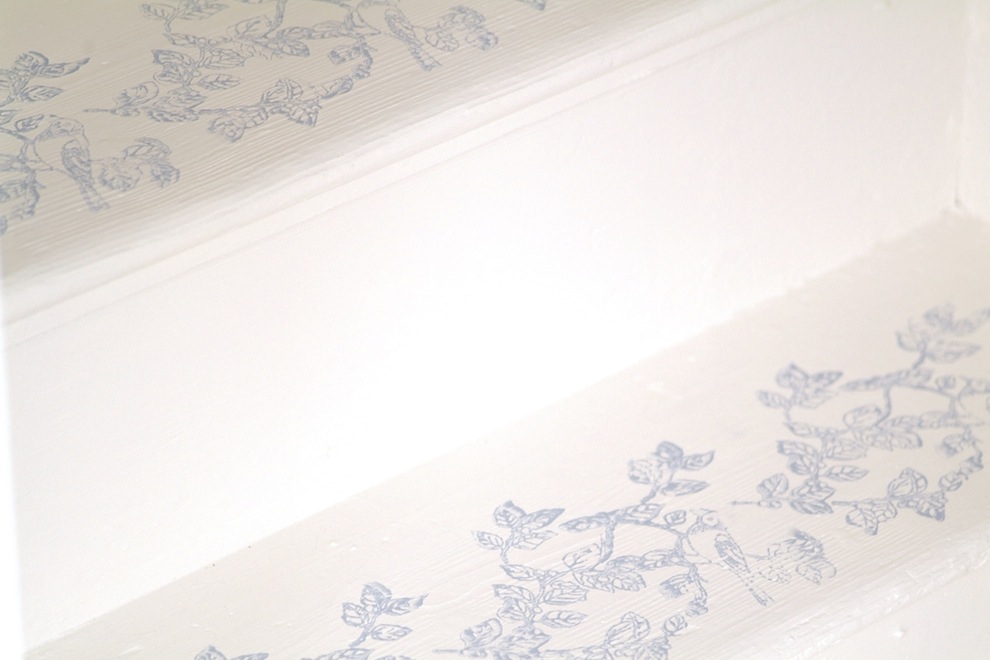 Aviary Garden Paint Roller | Cotton White Water Based Paint | Pale Seaspray Water Based Paint | Satin Varnish
Ever since I clapped eyes on these decorative paint rollers I've been desperate to use one! The stairs at my house 'The Haven' really were in need of attention and I wanted to do something unique. I prepped the stairs first by sanding and cleaning, then applied two coats of Cotton White Water Based Eggshell Paint. This looked instantly better!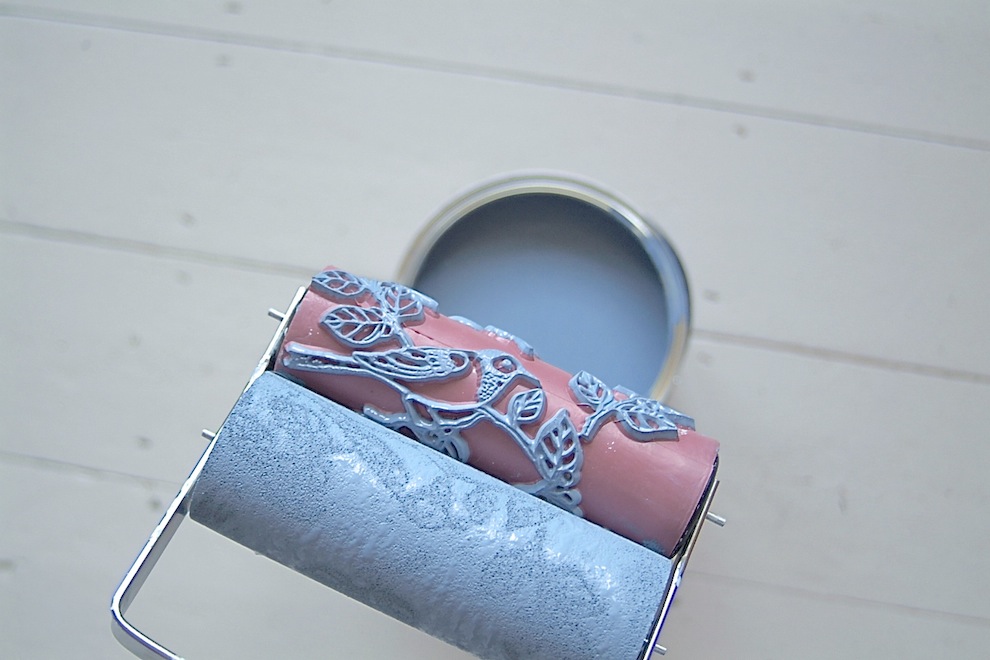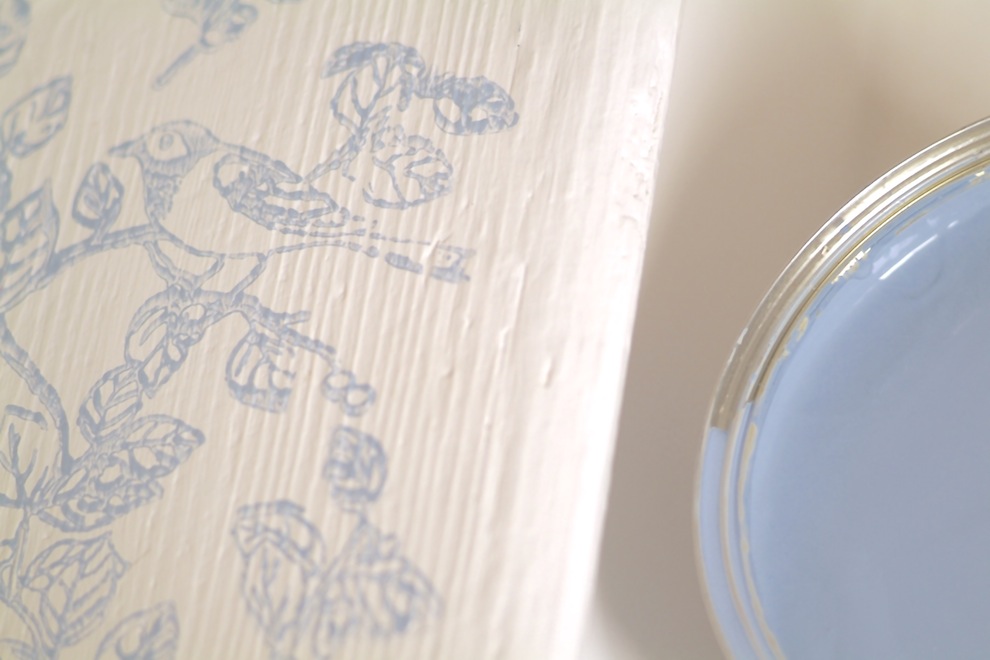 Now to put my new Aviary Garden decorative roller into action! I chose a contrasting shade of Seaspray to print my little aviary birds and had a large piece of cardboard and paint tray to hand.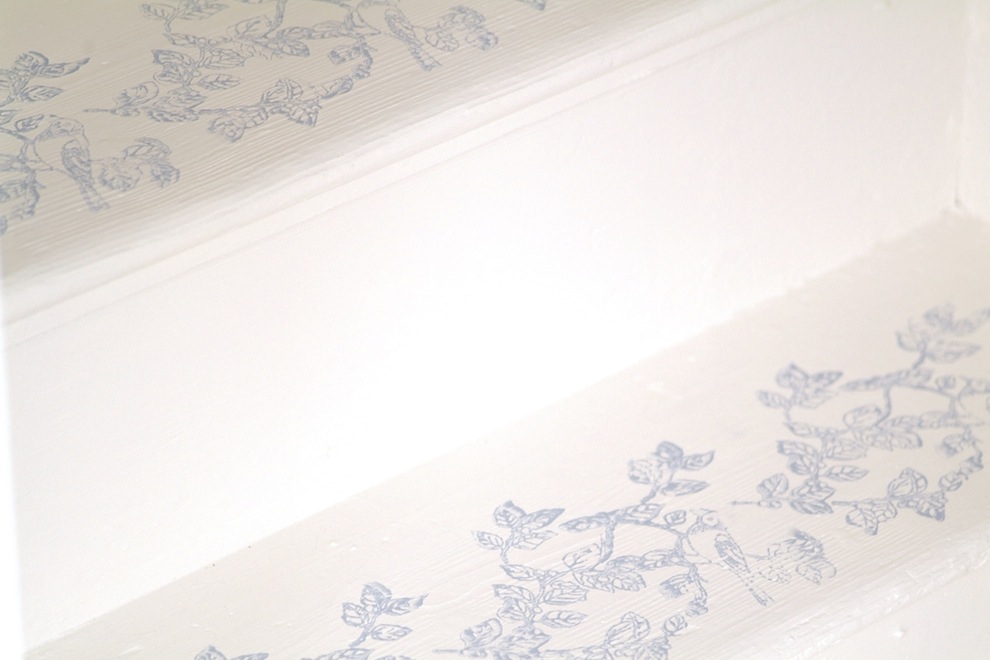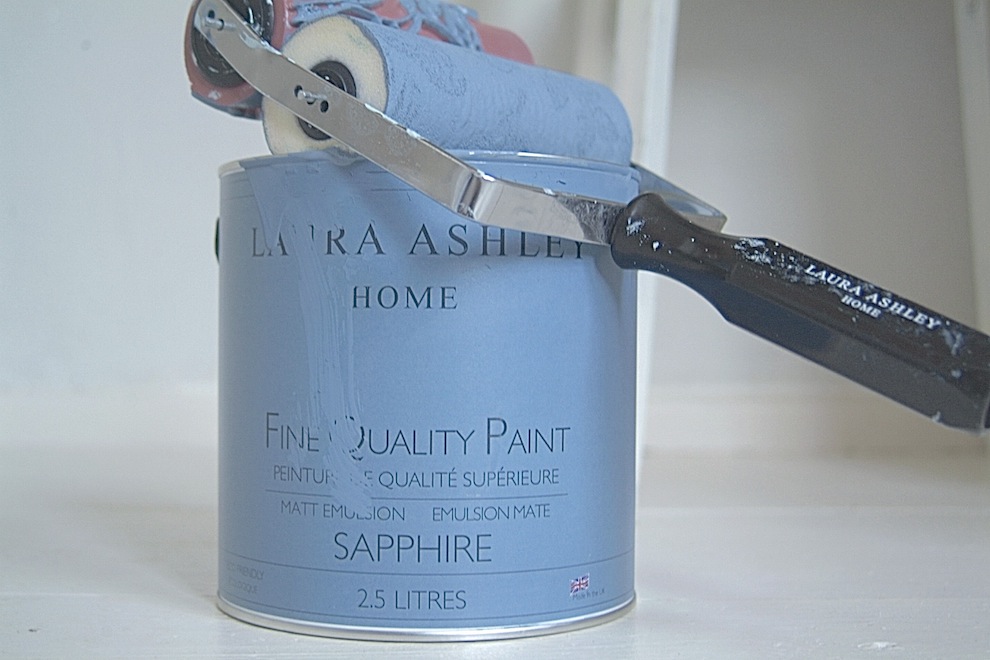 Firstly I applied the paint to the roller and then rolled off the excess paint onto the cardboard. Next I fixed on the on the decorative part and have a practice onto card first. This made sure I didn't accidentally do my print up-side down and more importantly get a feel for the roller.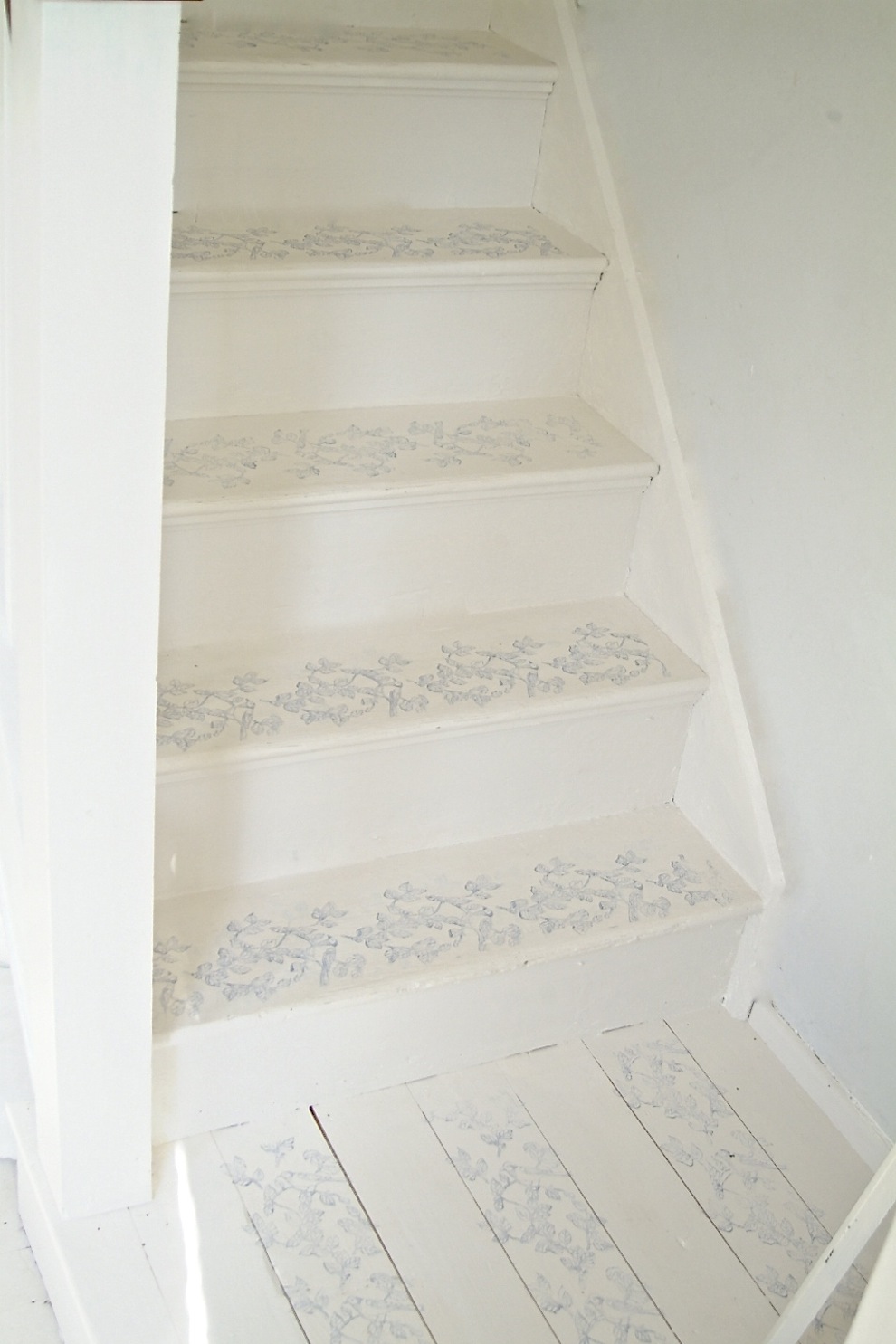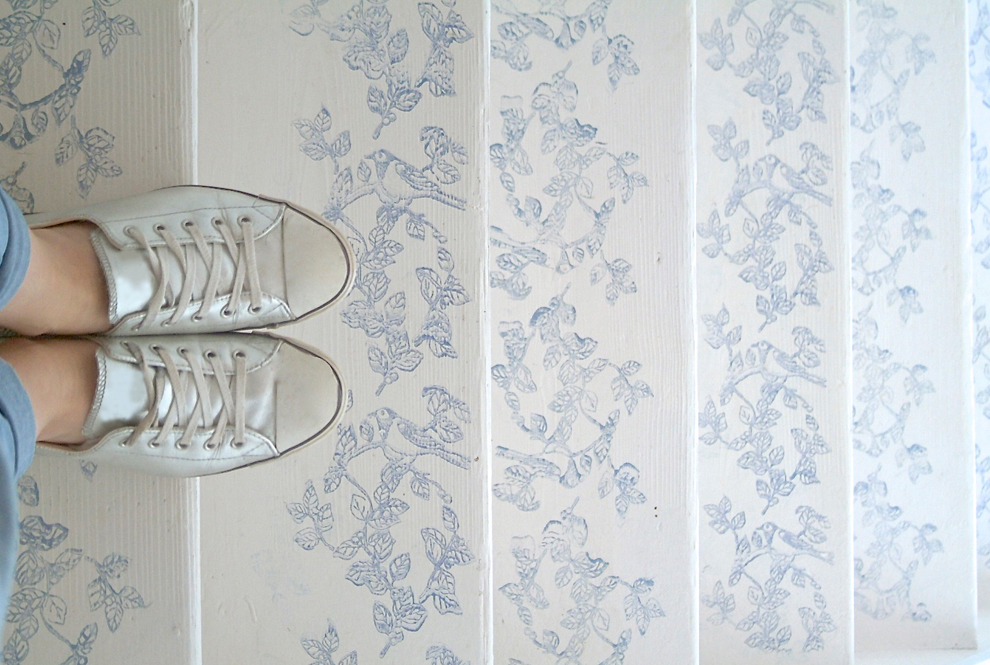 Then for the fun part! Using a firm and steady grip roll over the surface, wiping away any little bits of excess paint as you go. Once completely happy, apply a clear varnish to give a tough finish. I love the little birds now flying across my stairs!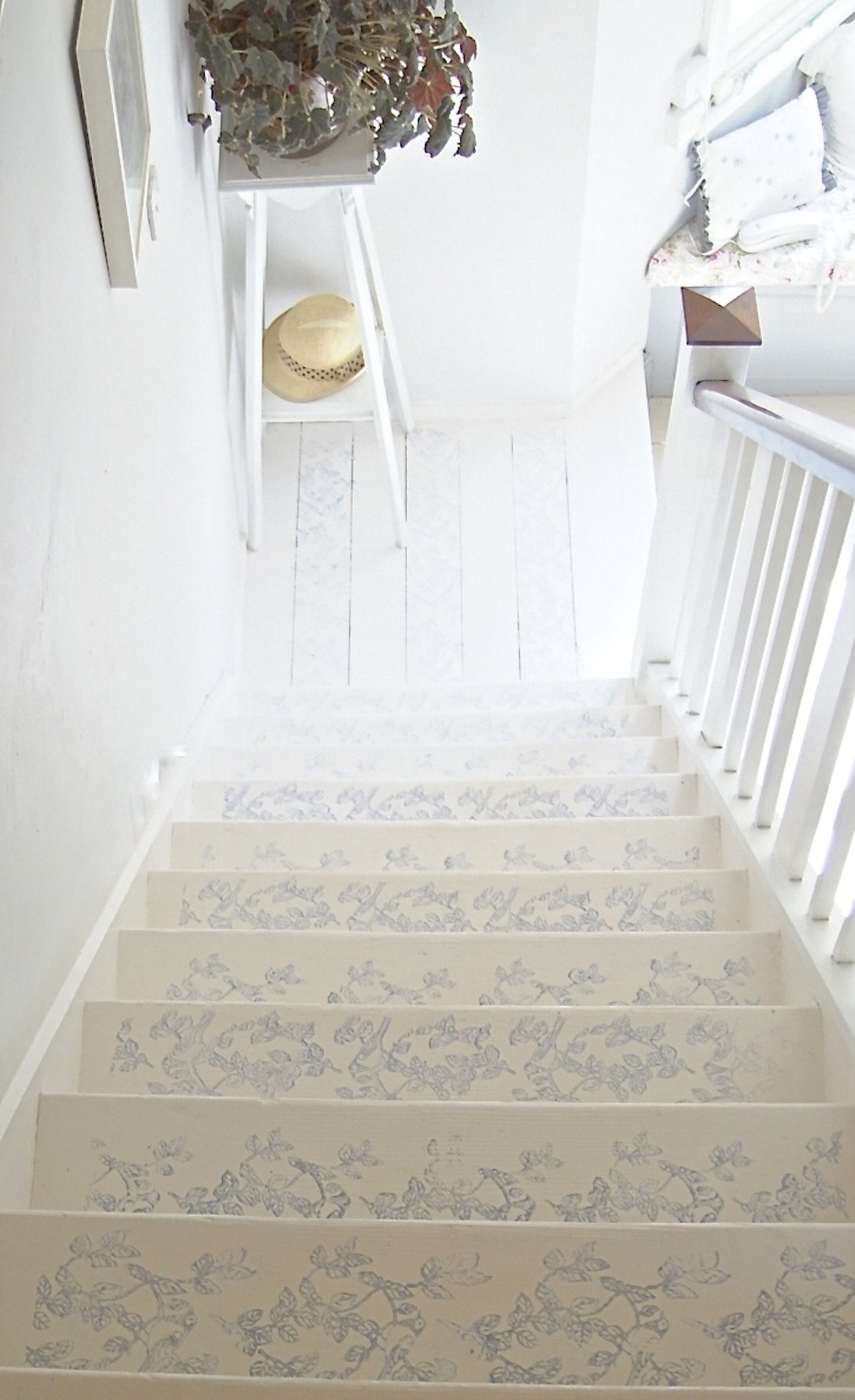 Other ideas to try…..
– Roller onto recycled brown cards to make your own pretty cards in an instant.
– Mix some white wash and roller onto windows for a subtle decorative screen.
– Try printing onto linen to make your own printed fabric.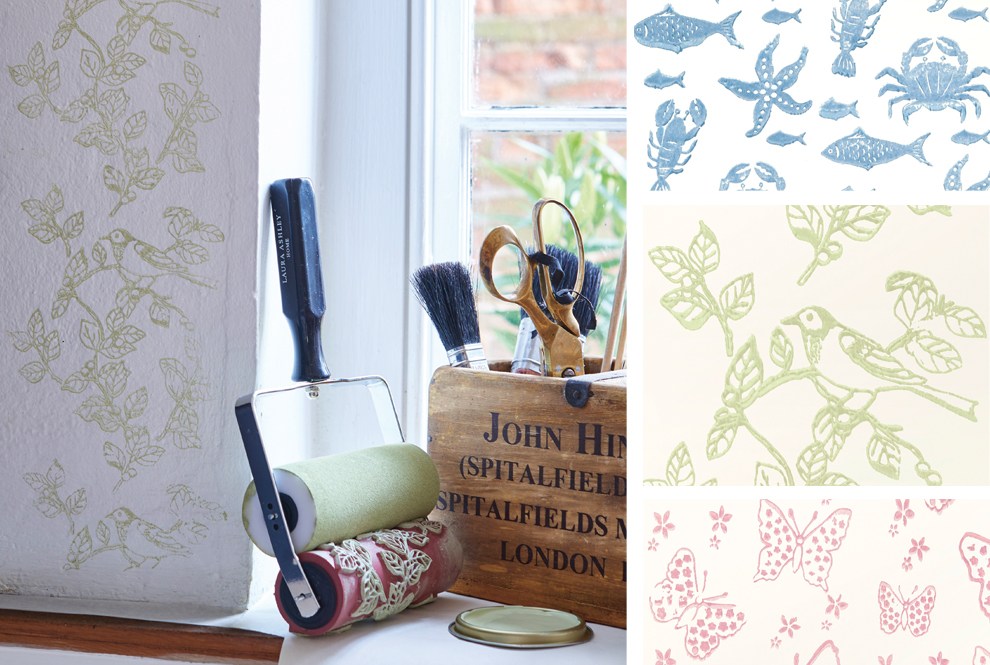 Salcombe Decorative Paint Roller | Aviary Garden Decorative Paint Roller | Bella Butterfly Decorative Paint Roller 
A brand new concept for getting crafty, our decorative paint rollers are available in three of our most popular prints, from the seaside inspired Salcombe to the perfectly pretty Bella Butterfly, and not forgetting our iconic Avairy Garden pattern. Rolling a beautiful hand-painted print on anything from fabric to walls, why not even upcycle old wooden furniture? Simply choose your design, immerse in your chosen paint hue and get creative on any surface!
Hop over to Emma's blog The Vintage Good Life for more of her interior snaps and homemaker projects. Make to stay tuned on the Laura Ashley blog for another project from Emma coming soon…
Where will our decorative paint rollers take your crafty side? We would love to know in the comment below. First on our agenda is recreating Emma's Aviary Garden printed greeting cards as seen on her blog here.