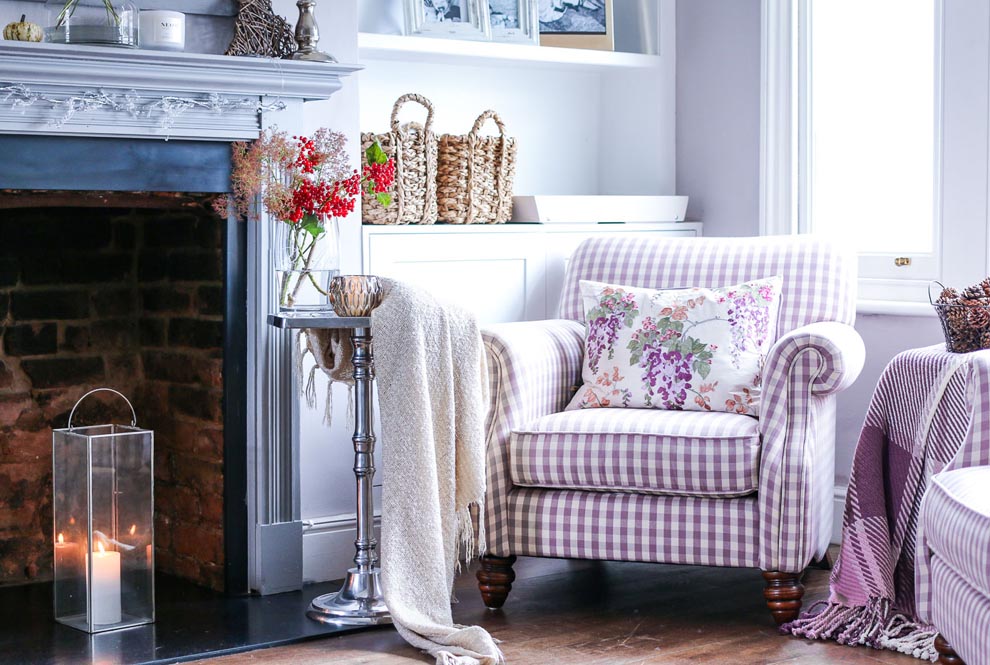 Ensure your home is autumn ready this season... read more
Autumn is a season full of beautiful colours and smells so it would be rude not to bring a little autumn chic into your interiors too. The wonderful Sara from Sara & Catherine's Tales gives us the ultimate autumn home tour and really helps get us in the mood for the season…
September carries the flair of new beginnings in the air: the days are shorter, the breeze is crisper, darkness creeps in, making you long for chunky sweaters, hot tea and candle sparkle.
I love this season: everything turns gold, the morning mist poking through the copper leaves, pumpkin pies, cinnamon and apple cider. You know that Christmas is just around the corner so more magic lies ahead.
Every year I try to bring some autumnal glory indoors by refreshing my interior; switching to warmer tones and trying to make home a place where you want to go and take shelter during a cold evening.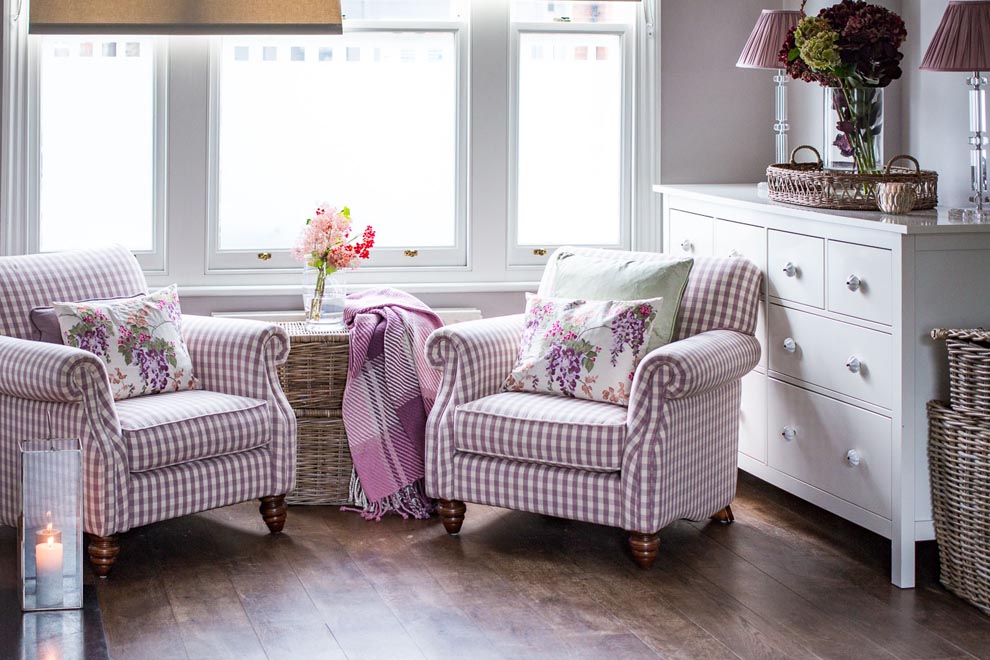 You don't need much: just a few touches here and there and, even with a small budget, you will revamp a whole room.
This year, both for interiors and fashion, I love grape and amethyst tones, which instantly takes me back to my childhood; harvesting grapes at my grandparent's country home in Italy.
During the cold season, we spend most of our afternoons at home, baking cakes or playing on the rug. The reception room is certainly the most lived in so I put great care into decorating it, adding and removing items according to the seasons.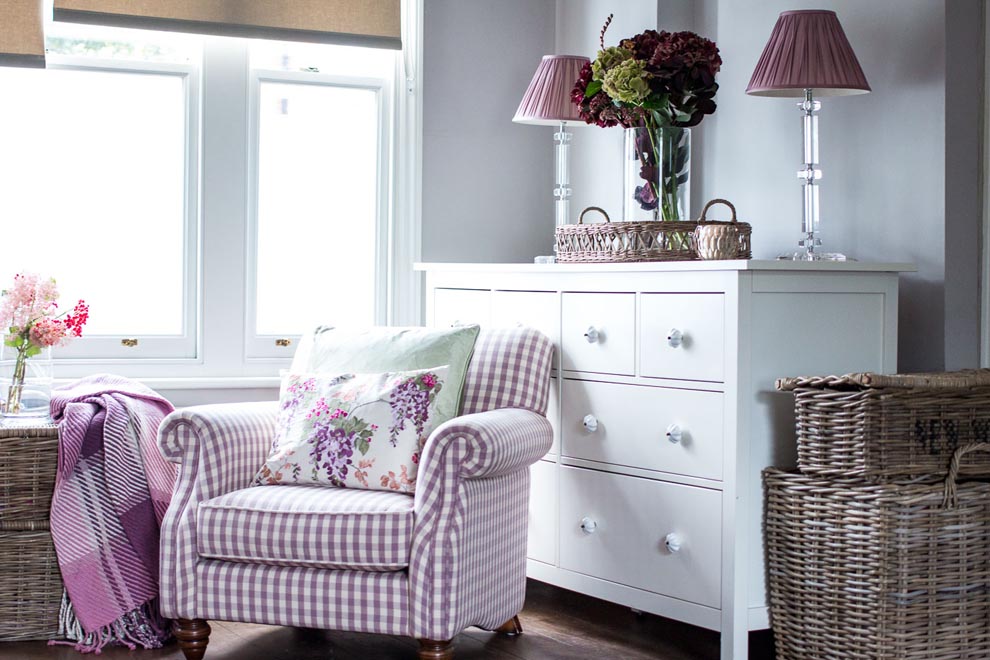 This year these two timeless Paloma large candle stick bases are the "stars" of the room: they are extremely classy and adaptable to any style. The candlesticks look beautifully paired with the Fenn Round shades, which I chose in a delicate amethyst colour. Sometimes, something as easy as replacing lamps shades, can give a room an instant new look.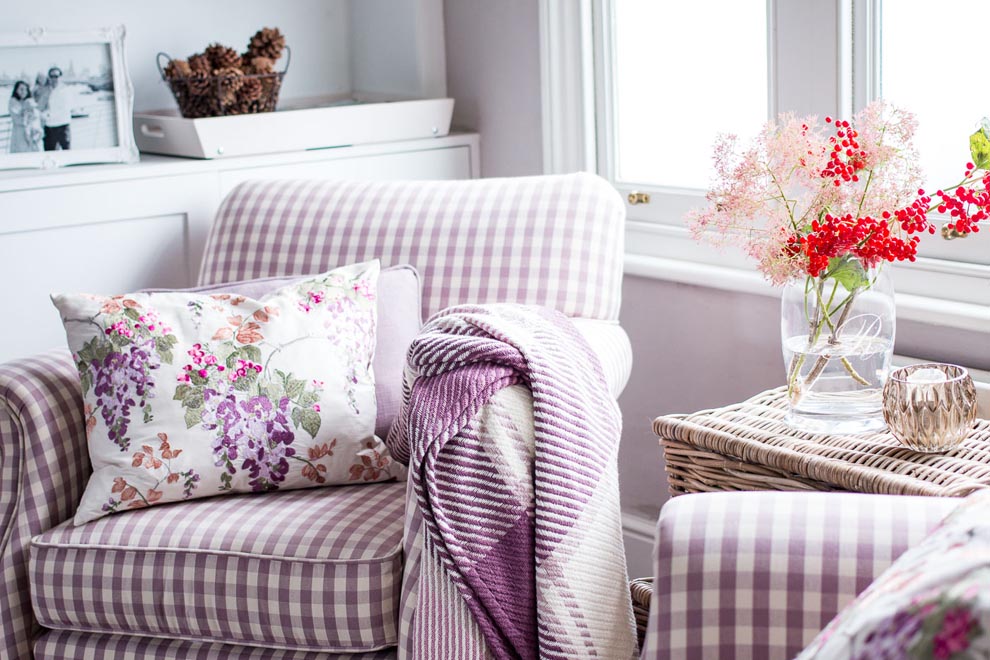 I have also "dressed up" my armchairs with some much-needed cushions. The velvety Nigella ones never disappoint: so soft and smooth to the point that caressing their rich velvet almost is an anti-stress arsenal. I went for the pistachio colour to keep the room bright and airy. I wanted to add some texture too by layering patterns and that's why I've added two Wisteria Embroidered Grape Cushions to the ensemble. The Wisteria Lodge Collection is an absolute favourite of mine, so decadent and luxurious yet with a warm cottage feeling.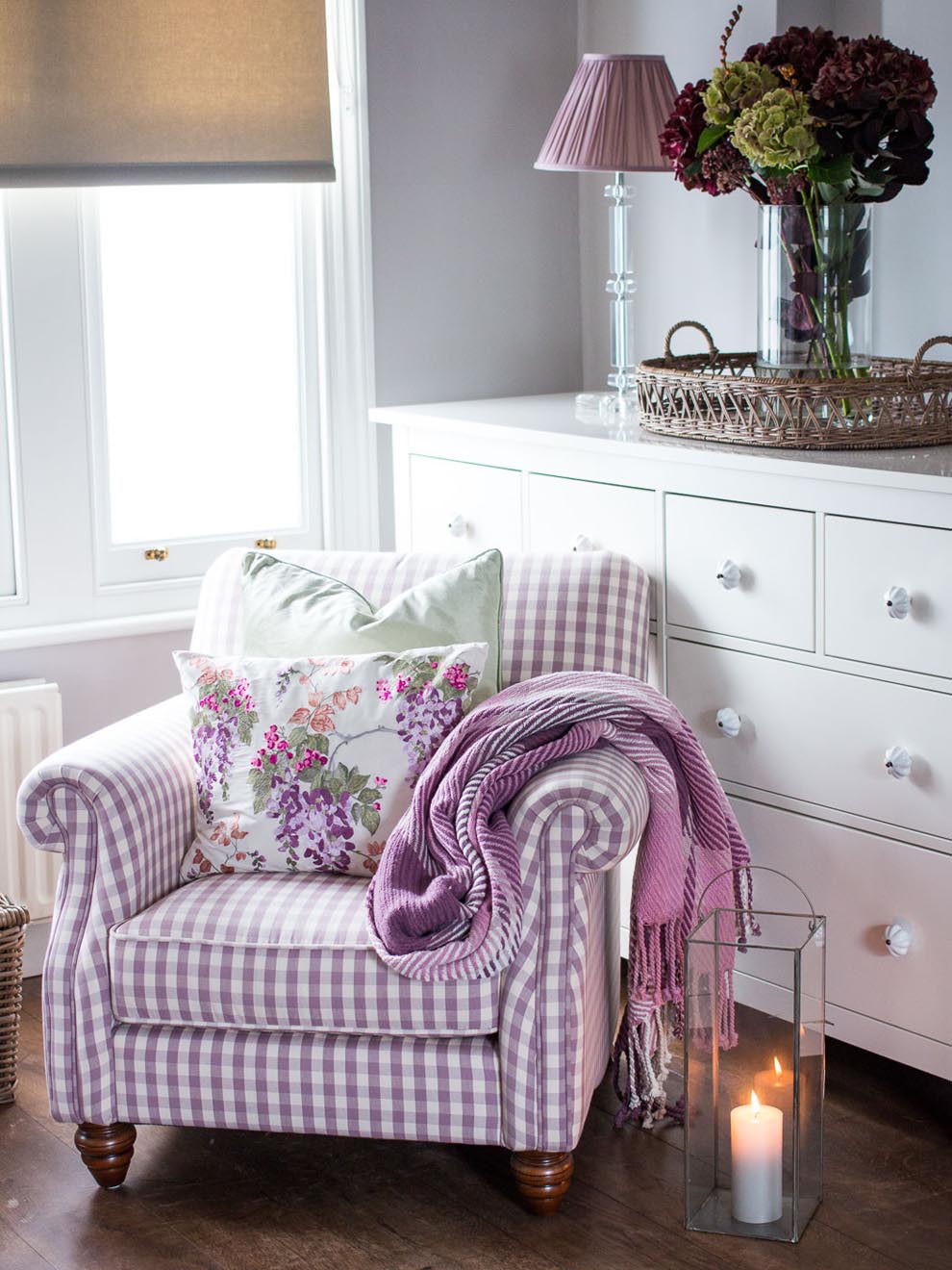 As no armchair is complete without a cosy throw to lie on your lap, my finishing touch was the Dylan grape throw, which happens to match the pillows to perfection. The material is so rich and heavy and the high quality is noticeable at the very first touch.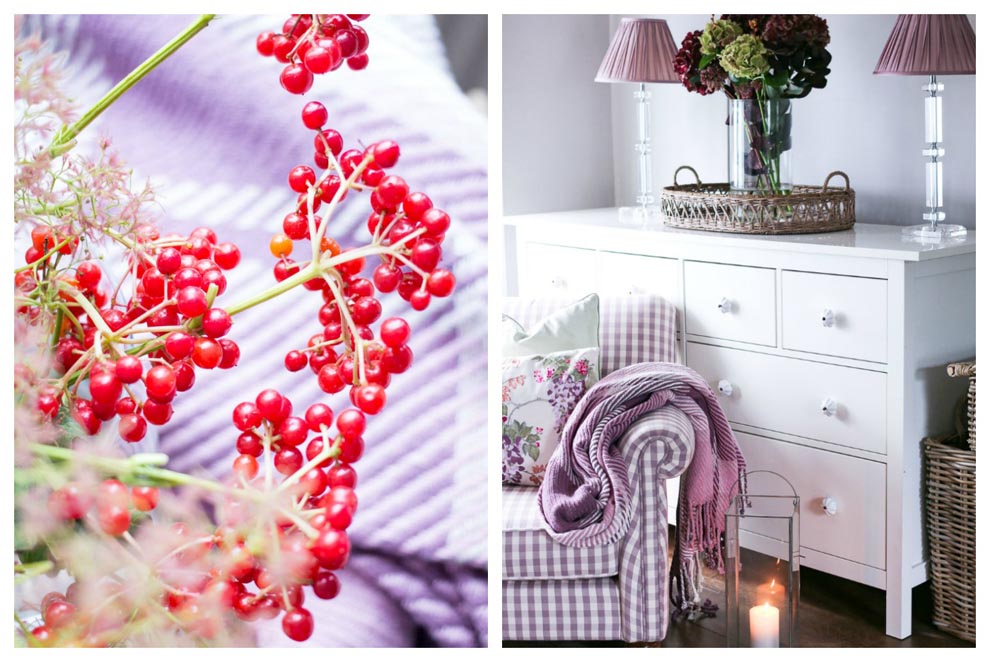 Flowers are my definite weakness, I always say you can never have too many in your house; they make everything prettier looking and more chic. Also, my floral choices reflect the change of the various seasons. So if in summer I'll go for pastel tones then in Autumn I will combine orange, deep purples and copper ones. I always use fallen leaves as a decoration too: just arrange them in a hurricane vase or in a jug and everything will look cosier; try to bring as much outdoor inside to lit a room up, making it feel welcoming for you and your guests.
Well, now you know where you'll find me on those autumnal evenings: sitting comfortably on the couch, glass of wine in hand and computer on my lap, candles flickering and, of course, sometimes I'll have a treat too.
How dreamy is Sara's home?! Do you change up your home each season? Let us know below or on Twitter @LauraAshleyUK