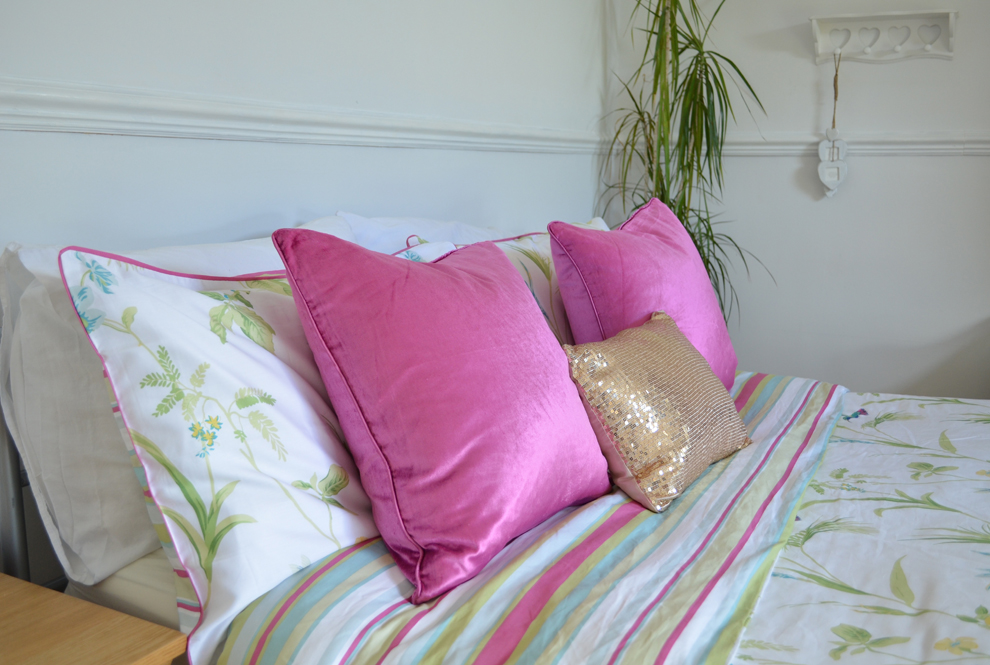 Add a splash of colour to transform your bedroom... read more
You may have seen our Instagram takeover last weekend with the lovely Amelia from Oh Little One Sweet giving us a sneak peek into her bedroom. Well now we've got the full insight and tour from Amelia herself on the blog!
Hello it's Amelia and I write the blog Oh Little One Sweet and today I want to share our mini bedroom makeover with you.
When we moved into our 1877 stone built barn conversion 5 and a half years ago, we wanted to put our own stamp on it as it had previously been a rental house, the decor felt very 90s and overall it was all a little bland. We focused mainly on improving the main areas of the house like the kitchen and the living room. Soon after that we were decorating the nursery for our first baby and more recently we did a complete hallway makeover and then when we were expecting our second baby, we did a complete makeover of the attic bedroom to create a nursery for him too. But one room which we unfortunately neglected to pay any attention to was the master bedroom – bizarre really when we spend so much of our time in there. The room itself is very neutral with plain white walls so we never really felt much need to change it, but I always felt there was something a little lack lustre about it.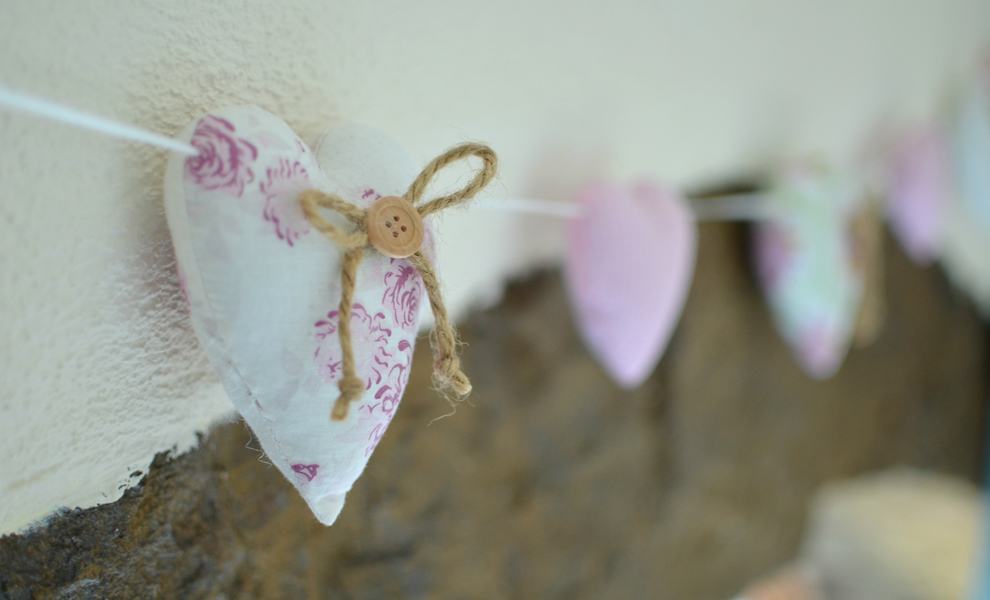 It was only once we put our house on the market earlier this year that I felt we needed to update the room just to make it have that wow factor it was lacking. Obviously we didn't want to spend lots of money on a complete makeover if we were selling the house anyway so I teamed up with Laura Ashley to do a mini makeover and found a few simple ways to transform our plain bedroom into beautiful sanctuary full of character.
I started by changing the bedlinen as it can make such an impact on the whole feel of the room. I must admit I normally just use white bedlinen, but with the plain white walls, the whole room felt a bit stark. By changing the bedlinen for a style with a pattern and a bit of colour, I was able to inject a bit of interest and colour into the room without the expense and hassle of redecorating.
I couldn't wait to have a browse through the Autumn Winter 16 range and immediately the Orchid Print bedlinen range caught my eye, it's just so pretty. The hummingbird details are beautiful and match the teal colour of our curtains perfectly. The bold colourful striped pattern on the reverse of the pillows and duvet cover also adds a modern touch to the classic floral print. I've never had such good quality bedlinen and it felt like pure luxury to fall asleep wrapped up in my lovely new bedding.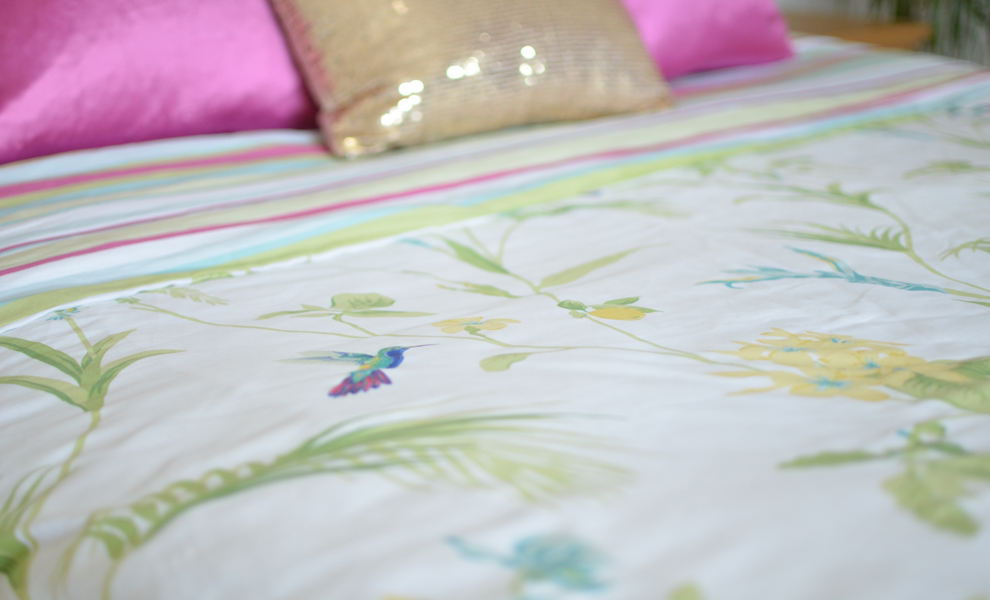 Another really simple way to change the look and feel of a room is to switch up the cushions on your bed. I replaced our old collection of teal coloured cushions for these Nigella Orchid Square Cushions which are a bright fuchsia colour. They're a luxury velvet fabric and feel so comfortable.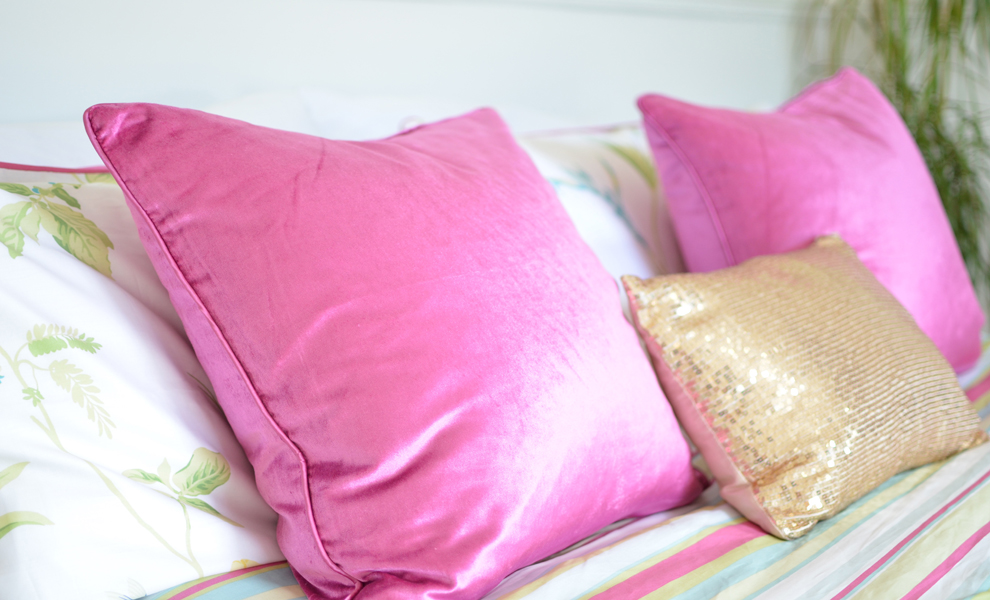 One thing I really disliked about my bedroom before was the pine wooden dado rail which goes all the way around the room. The wood was very orange toned so I simply gave the wood two coats of white satin wood paint. It's made such a difference to the whole look and feel of the room, I'm not sure why I didn't do it sooner.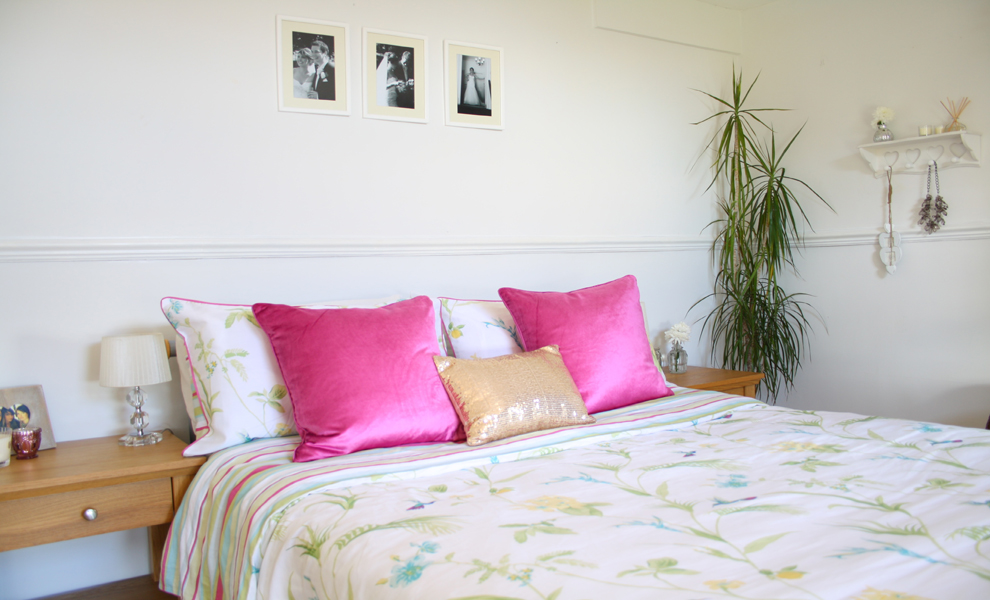 The wooden heart shelf is one of my favourite additions to my bedroom. It's perfect as it's compact and not too overbearing, but you can make it look pretty by putting candles on the shelf or pretty jewellery on the hooks. I've put a Laura Ashley reed diffuser and some little jasmine and fresh linen scented candles on the shelf. I really love this corner of my room now and with the addition of a plant, this previously dull and dark corner feels fresh and inviting.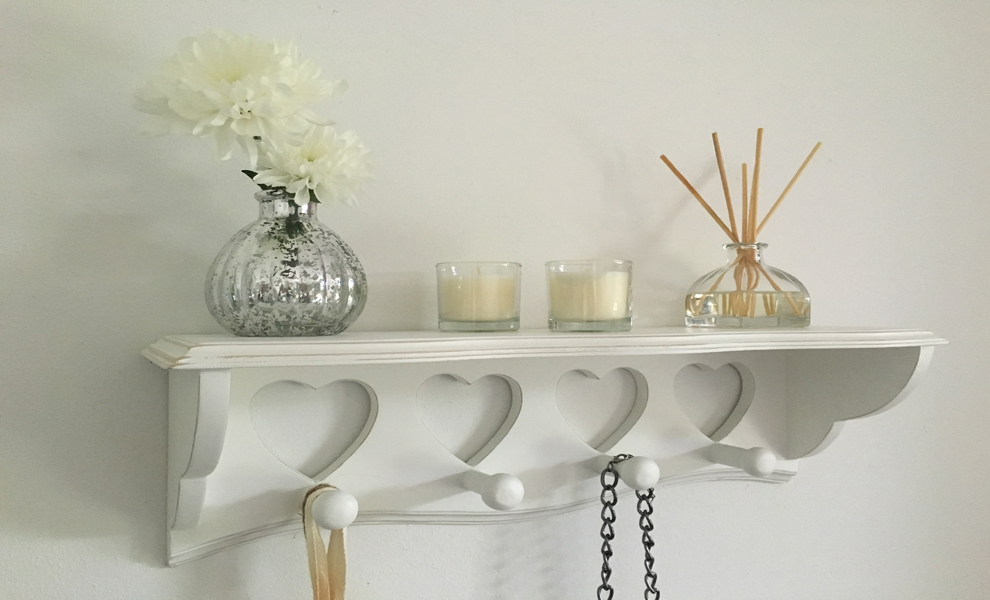 Instead of buying lots of new accessories, I looked around the rest of my home to see what would work in the new style bedroom. Previously in our lounge, I moved this picture frame into our room. It is a particularly sentimental piece of art as it features all our names and was made by my good friend.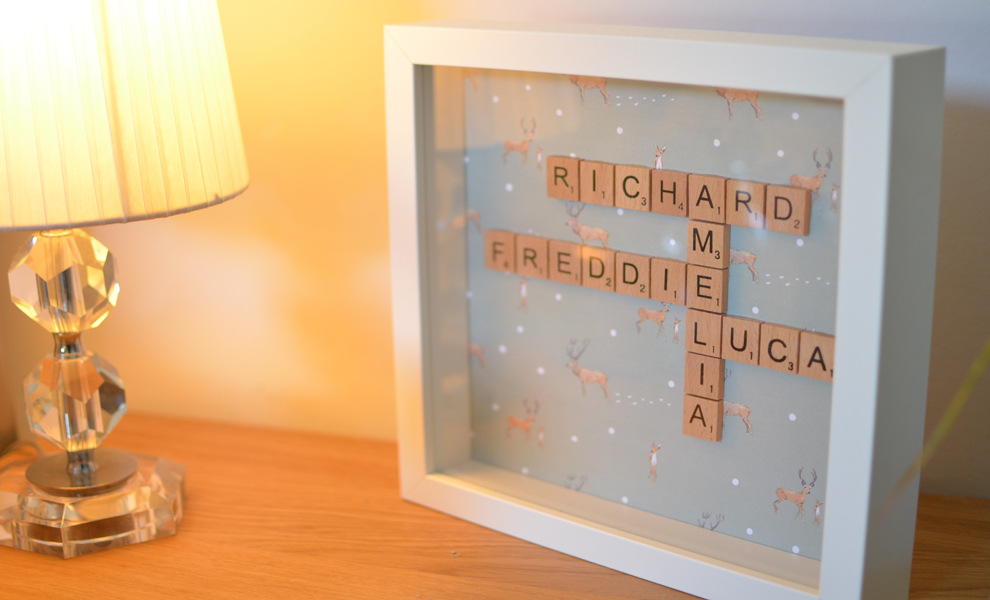 I wanted to add some other accessories to compliment the new bedding. I added a few pink and mirrored glass votives as well as these beautiful Victorian vintage perfume bottles which belonged to my great grandmother and they make perfect flower vases.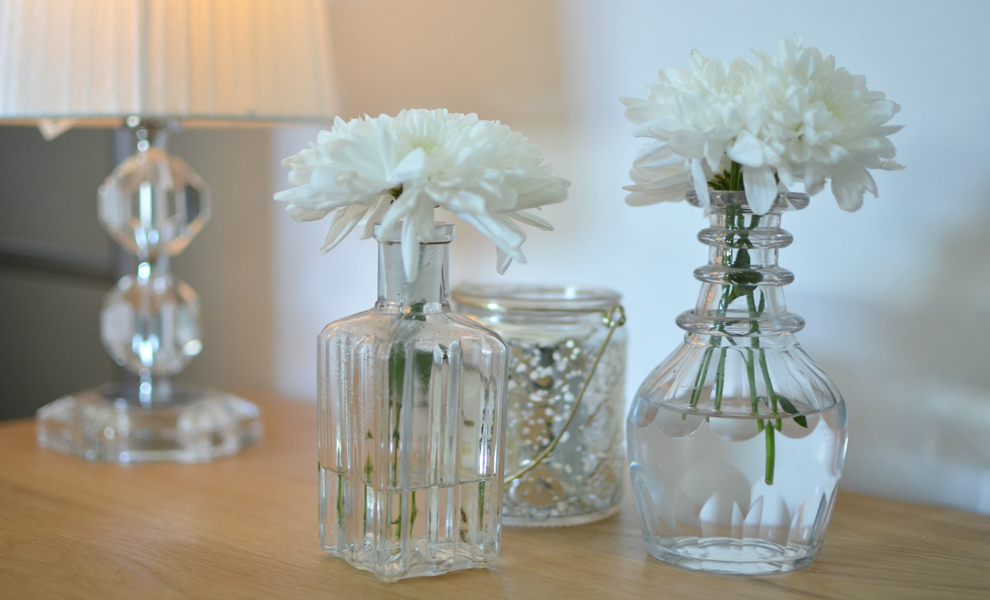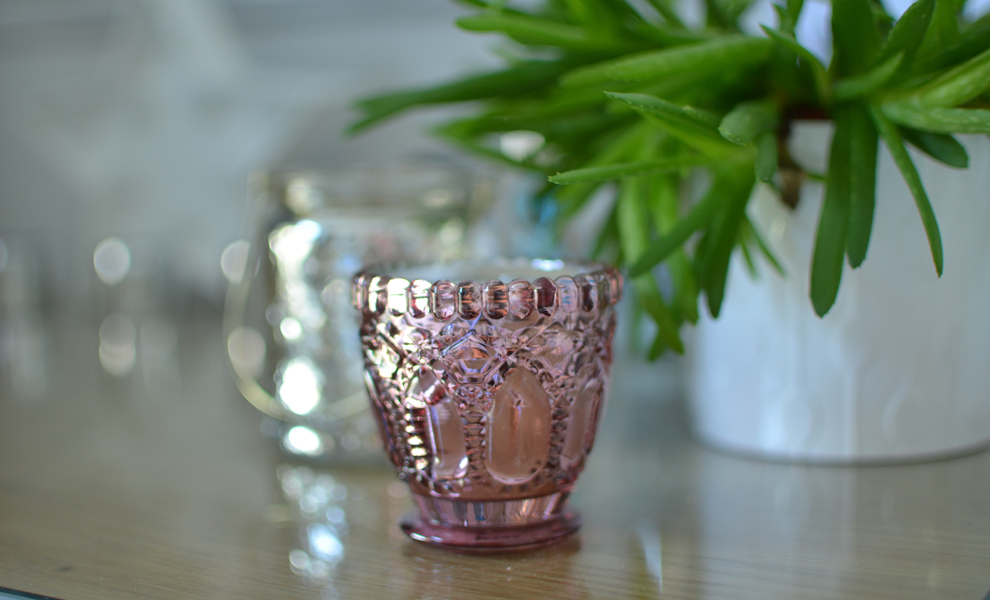 Overall I am so pleased with our mini bedroom makeover and amazed at the transformation without the need for decorating it. And best of all, when we move house I can take it all with me. I am planning on re-creating the look in our new guest bedroom as it will be a really quick and simple no-decorating transformation.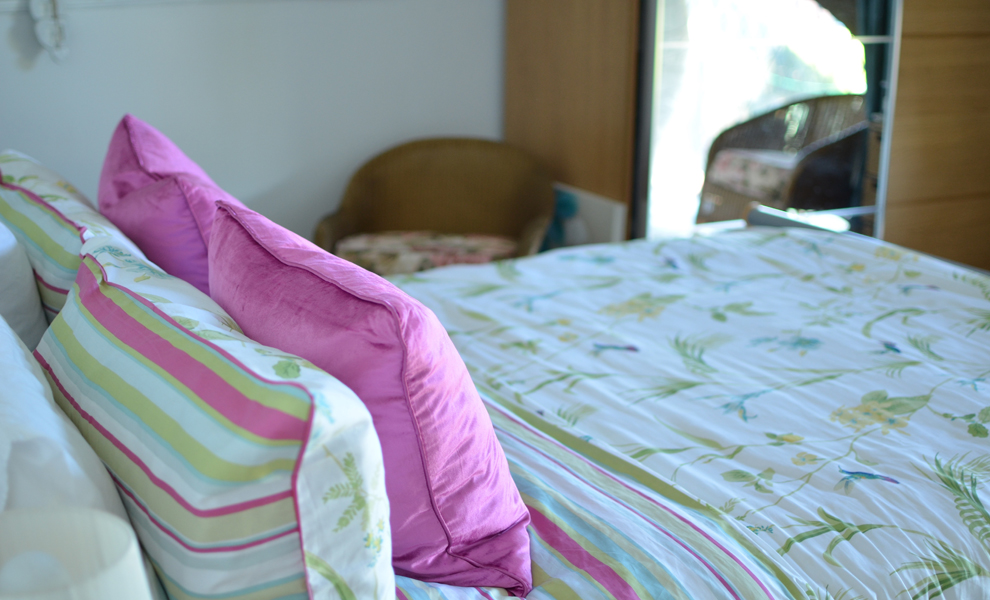 We definitely think that's a successful mini-makeover, don't you think? Have you transformed your bedroom lately with a few Laura Ashley products? Let us know below or on Twitter @LauraAshleyUK