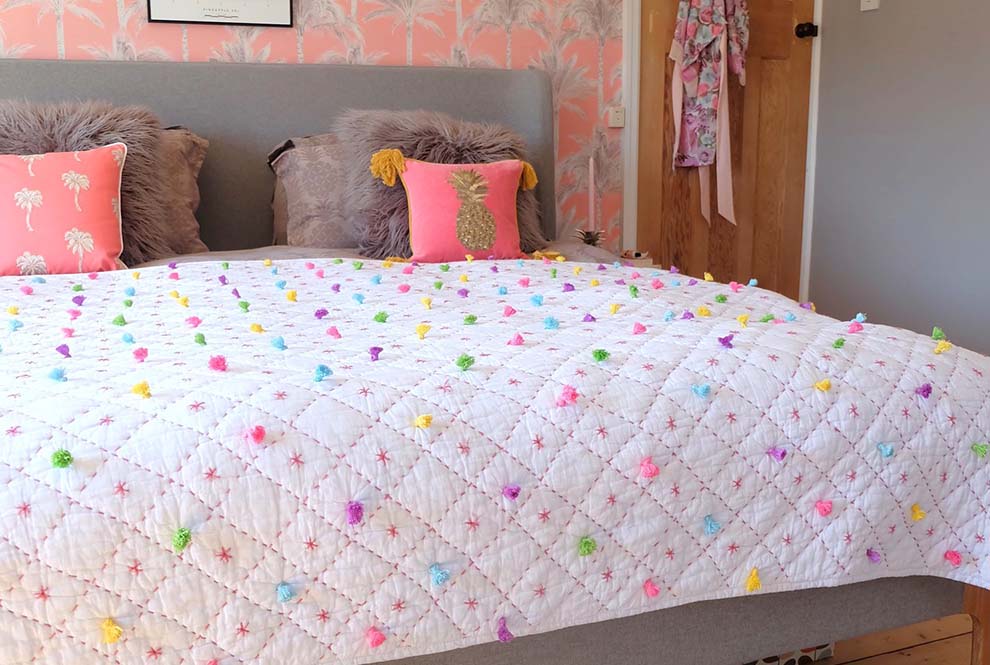 Brighten up your home and add a bit of colour with a few must-have accessories read more
If your house is in need of a little makeover then we have the person just for you. The lovely Beth from Dotty Dishes is here to show us how adding a few pops of colour can transform your home.
Even though I was born up North, I grew up from aged 11 in Mid-Wales. Our family home is a lovely black and white cottage and it's actually for sale at the moment (boohoo!) as my parents are relocating nearer to my sister and I in Manchester.
Where I grew up in Mid-Wales was close by to the Laura Ashley factory in a place called Carno, so it's a brand that has always been on my radar from a young age. It's somewhere I still like to shop today for homeware and fashion. I even got the material for our wedding breakfast tables from our local Wales store when I got married in 2014!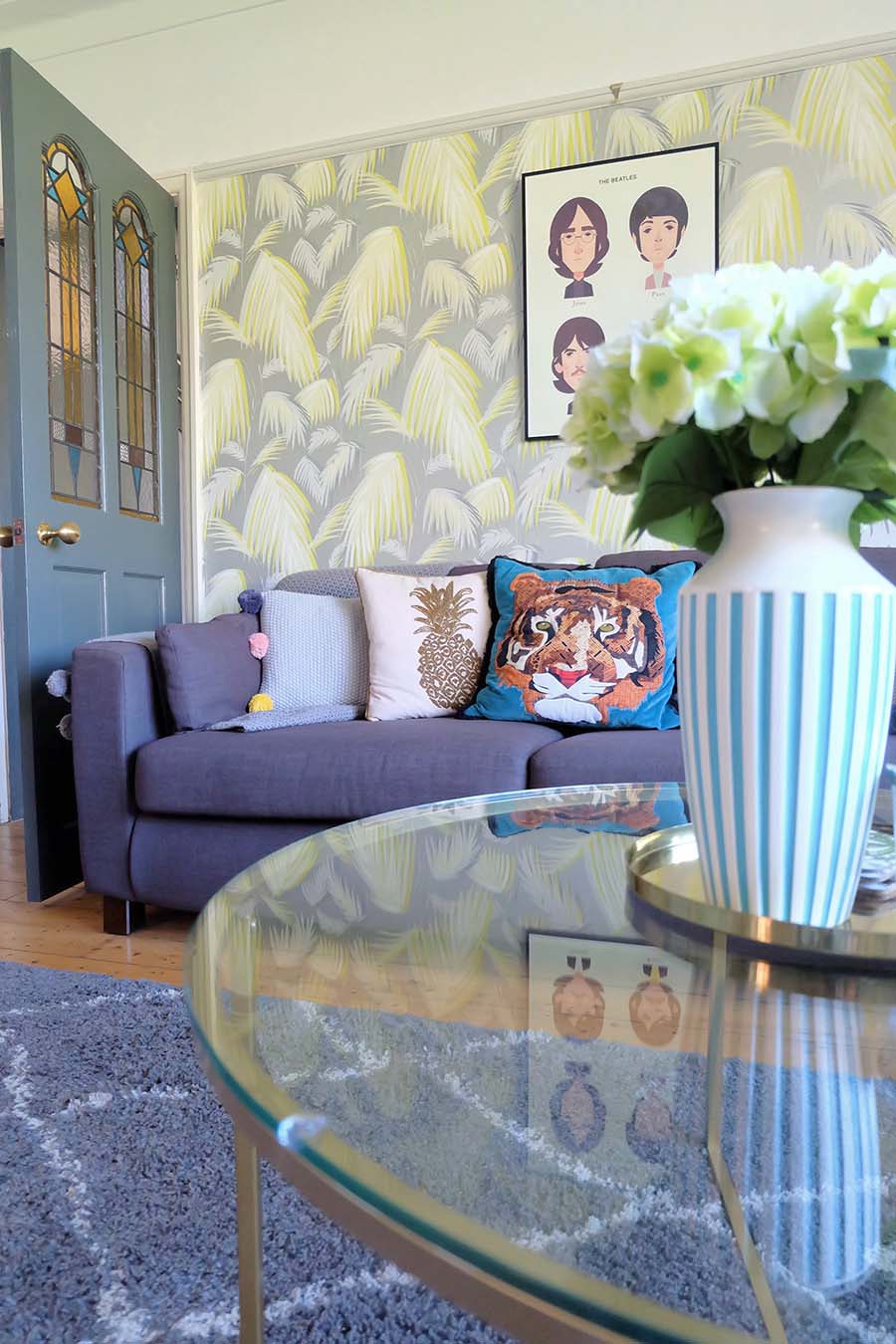 Laura Ashley homeware has always been quite synonymous with romantic English designs. Featuring lots of florals and rural country style patterns. However, this isn't the only style you can find in the store and it's actually always pretty on-trend, featuring modern designs and cool decor options.
I was recently asked to work with the team to pick out some of my favourite homeware items and this is exactly what I wanted to showcase. How their homeware range also features cool patterns, tropical detail and bright colours and how it fits easily into our colourful and eclectic home.
So, here is what I chose and how I styled the items in our home to create some colour pops in our bedroom and living room. I chose these rooms as despite having a hint of colour. Coral in the bedroom and yellow in the living room. They're otherwise quite pared back (for me, ha!) and I love changing up the spaces with more colour.
The Bedroom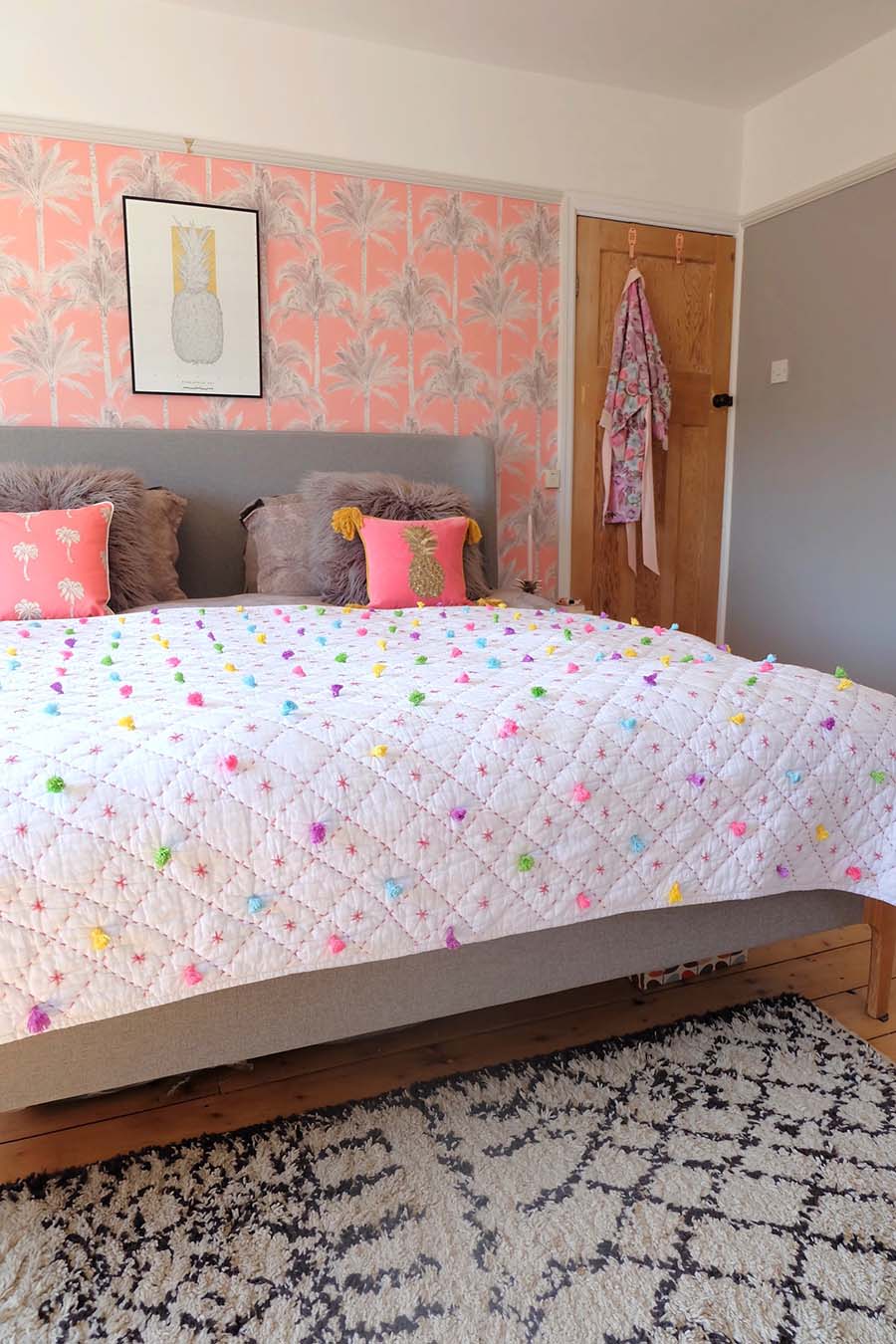 I think this has to be my favourite piece from the items I selected, the Nyla Pom Pom Quilt. I just love the tassels and mixture of colours on this throw! It's actually in the children's section but I think it works really well with our coral palm print wallpaper and it easily fits into an adults room too!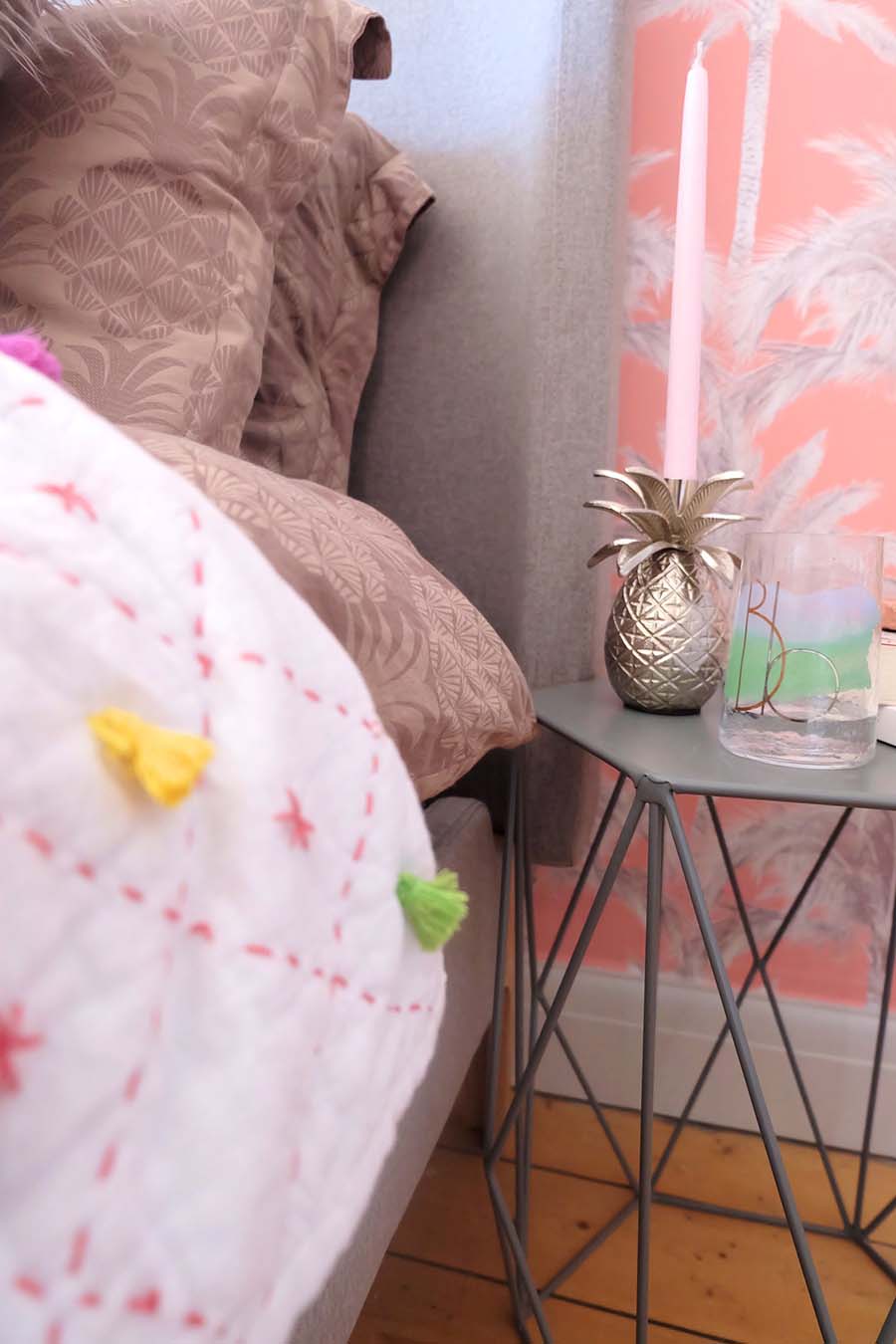 We ALL know how I love a pineapple and this candle holder is no exception. Add a coloured candle and it's an instant pop of colour!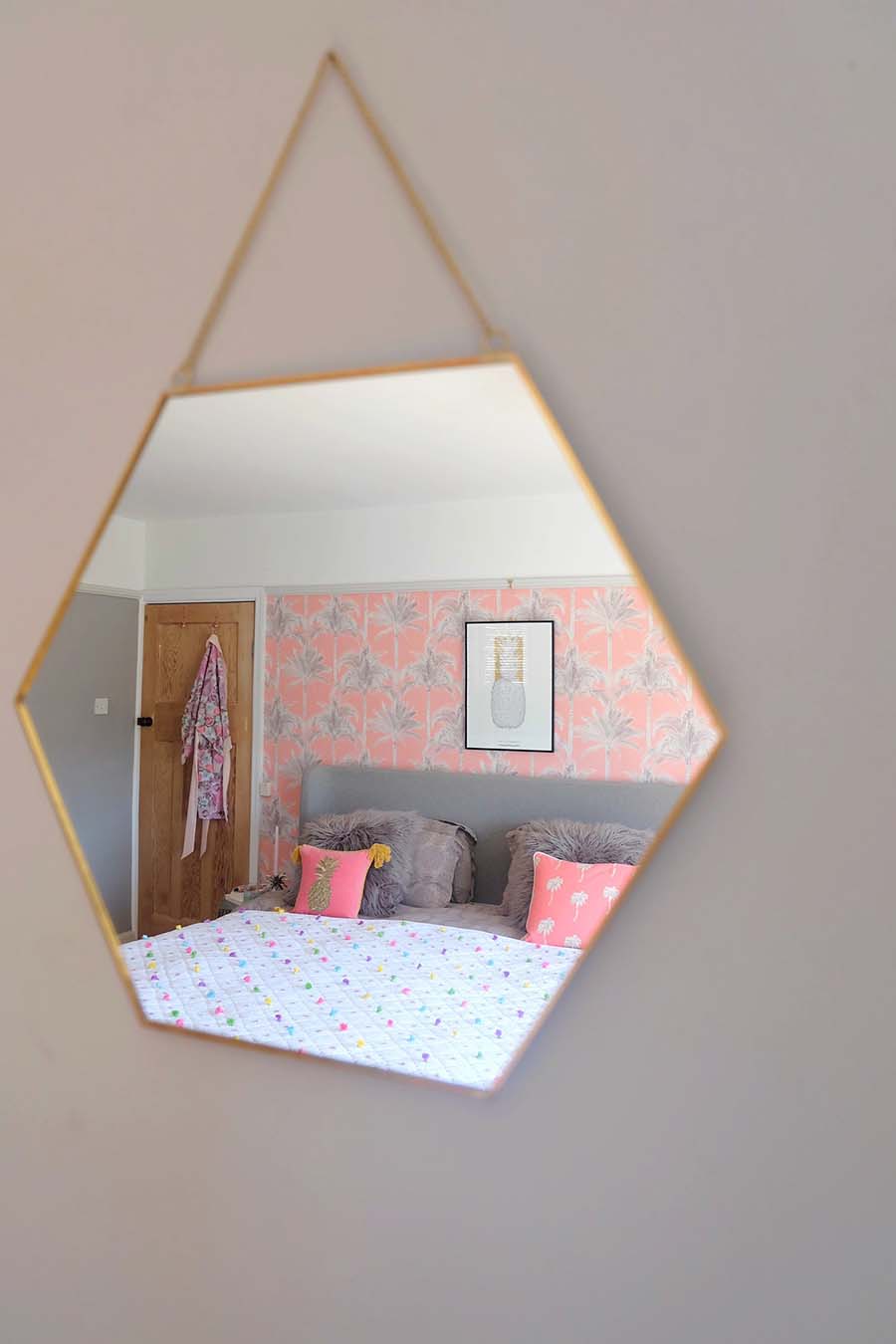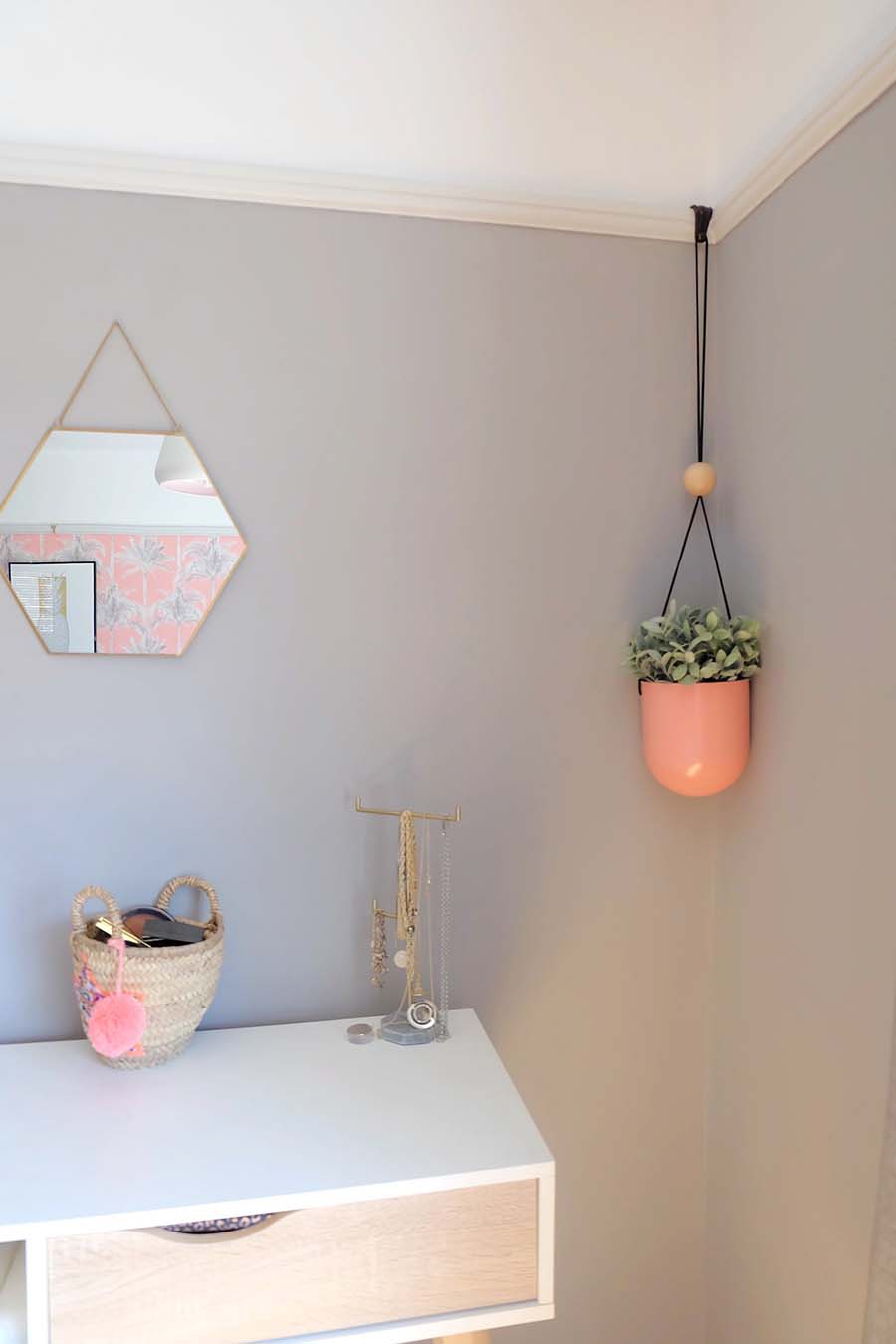 A great way of making the most of colour in a room is to add a mirror and reflect an area of colour, as I have done with this vintage-inspired yet modern hexagonal mirror. It is great to do my make-up in also above my dressing table!
The Living Room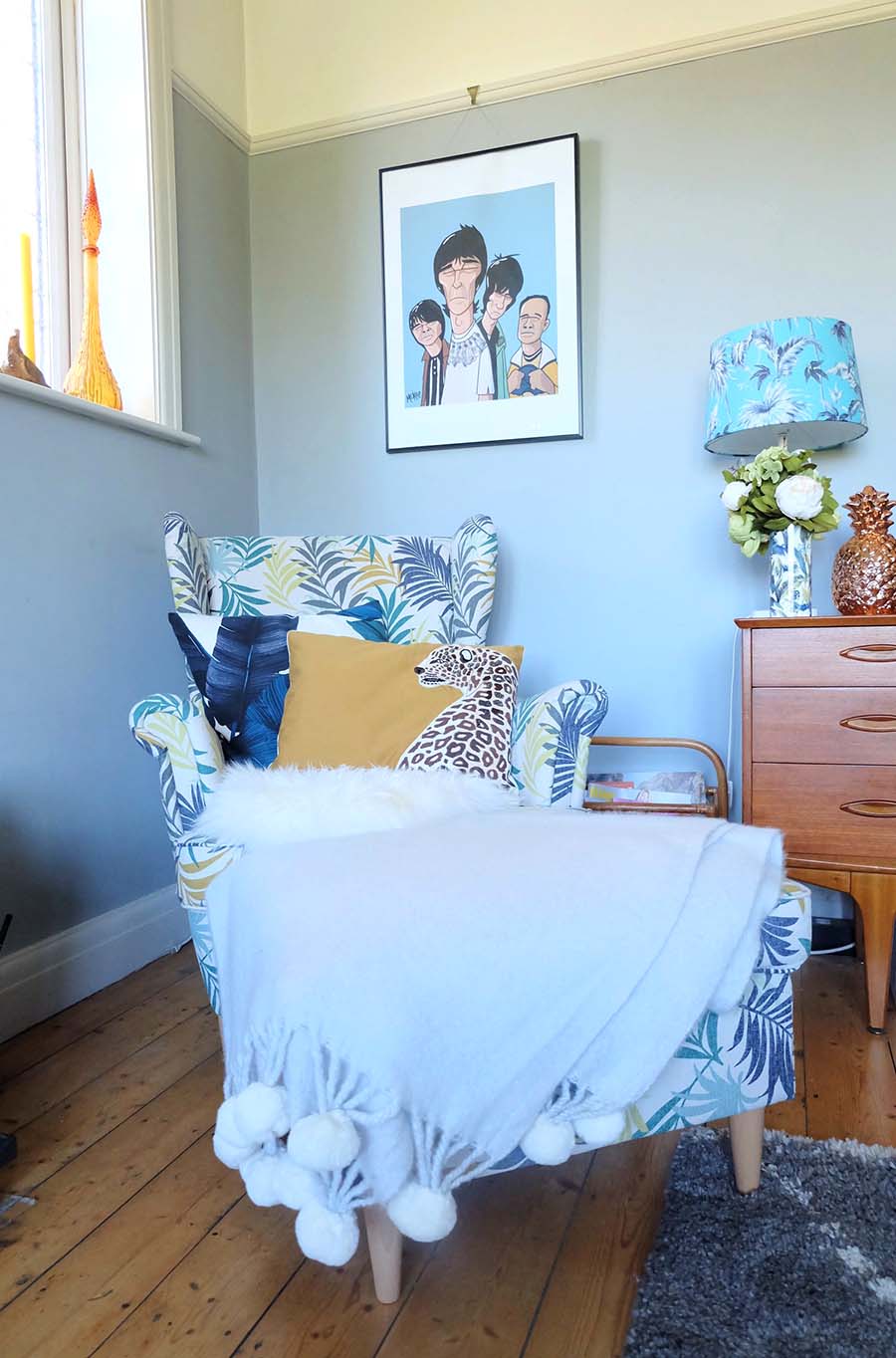 I chose two items to feature on our tropical armchair. Firstly, this pom pom knitted blanket which is so, so soft! It's really cosy to wrap around you on a chilly evening and it's also nice to rest your feet on when you've got your feet up on the pouffe!
Secondly, this leopard embroidered cushion which I'm not going to lie, I've had my eye on for a while. How cool is it? I love the golden almost yellow mustard yellow colour and it couldn't match this chair and our living room, with its pops of yellow, any better.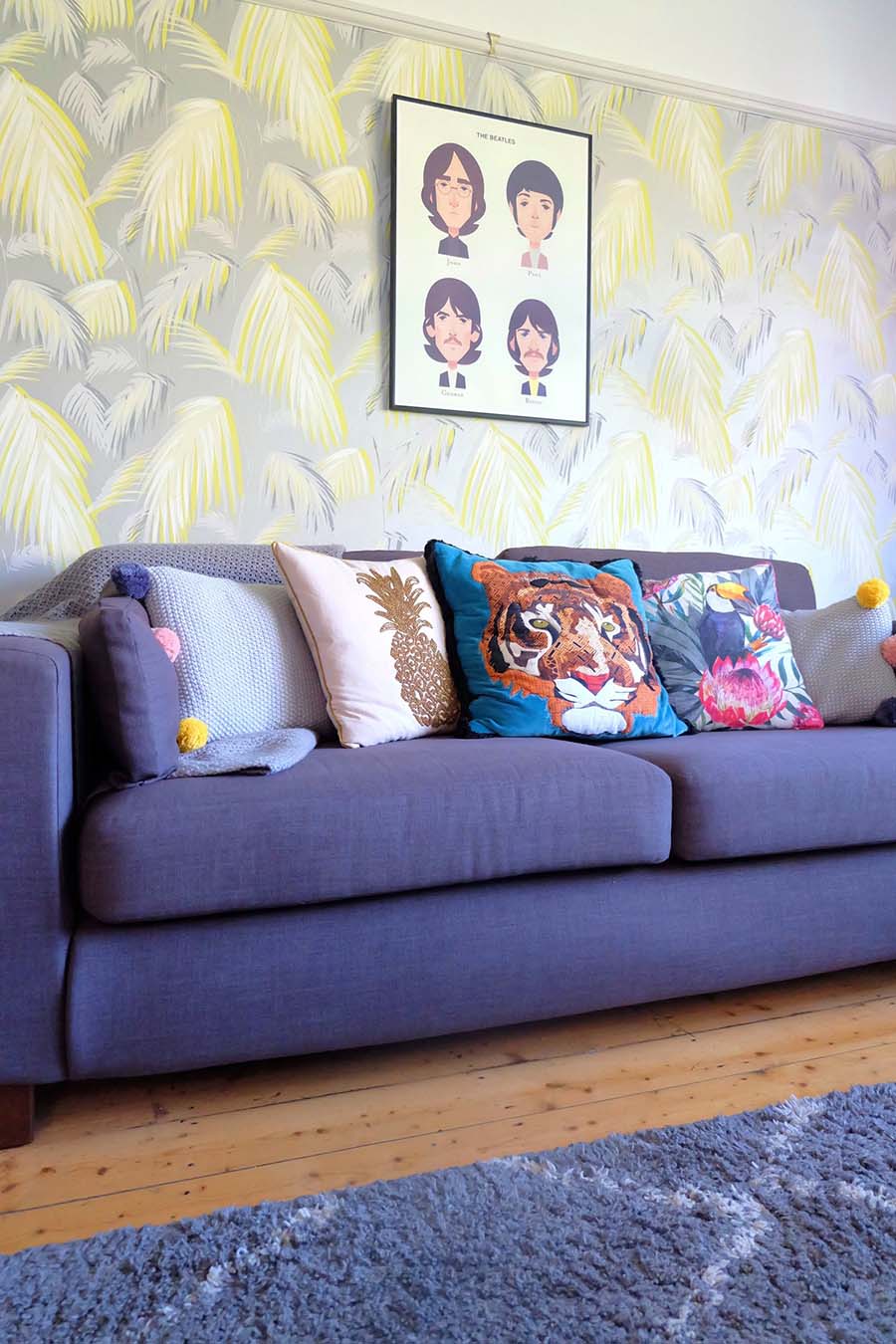 Lastly, I had to get something else with a pineapple on, didn't I? This pineapple beaded cushion is just fabulous with the intricate beading to create the pineapple detail. I love it mixed in with the other patterns and colours on our sofa.
How do you add colour to your home? Let us know below or @LauraAshleyUK.