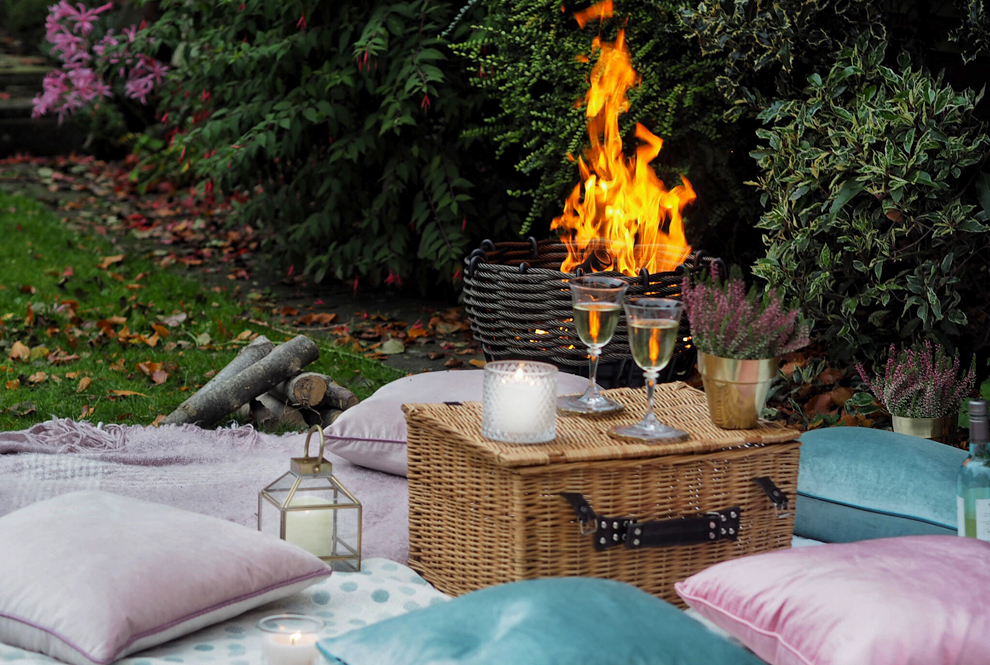 Break the rules and make the most of the early evening darkness with a twilight inspired picnic... read more
We all love those sunny afternoons spent in the park feasting on a homemade picnic, don't we? However, have you ever thought about an autumnal twilight Picnic? We certainly hadn't and that's why we have the lovely Laura-Ann from The Pretty Diary here to show us how it is done.
Picnics are usually associated with summer (and kids).  So we decided to break the rules and make the most of the early evening darkness with a twilight inspired picnic. No babysitters required, a Friday night at home, but transformed.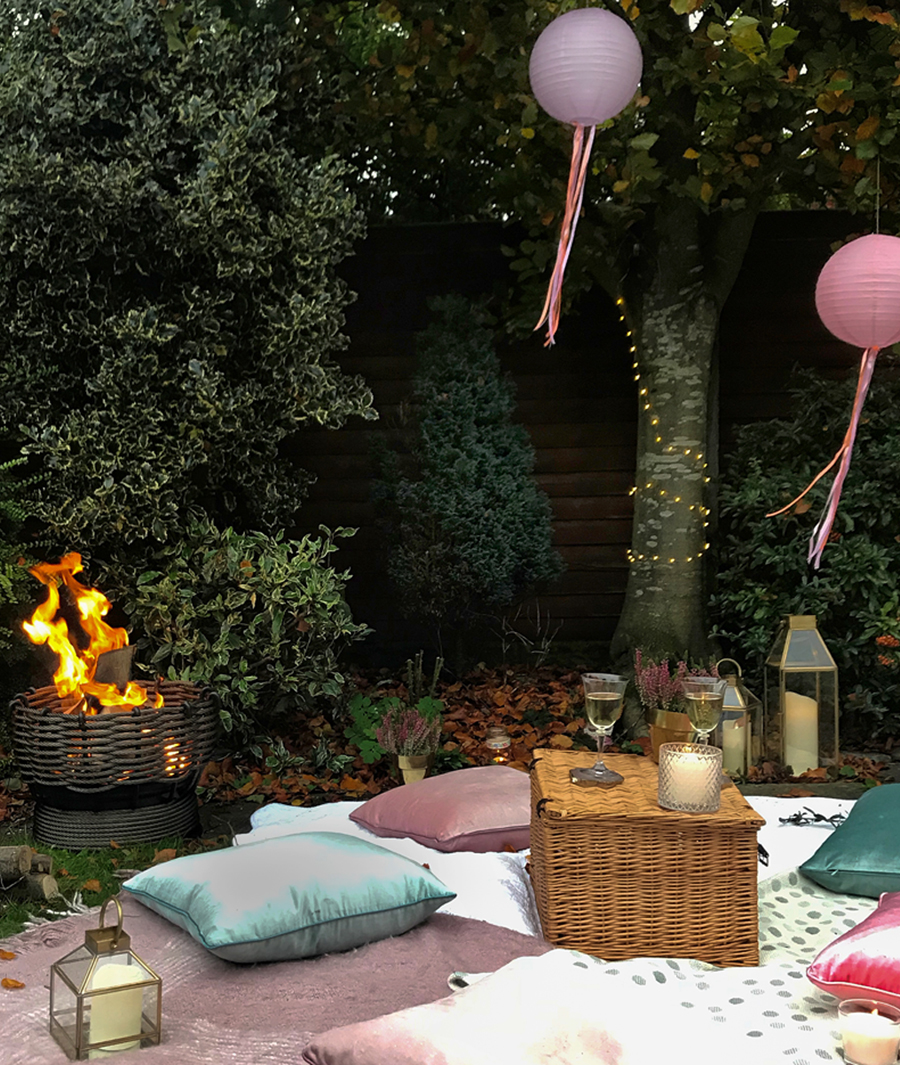 Don't let the darker nights and the cooler temperatures deter you… There is still time to enjoy your garden in the evenings and there is nothing more romantic than a picnic under the stars. Accompanied by a roaring fire, blankets, a delicious meal and a glass of wine, what could be better? You can make this as simple or elaborate as you want… I, of course, went for elaborate.
Just like an outdoor picnic at the park, preparing for the perfect romantic garden picnic requires planning. Firstly select a serene spot in your garden; perhaps it's close to a tree so you can hang some lanterns or candles in jam jars. Or it could be right in the middle of the garden, to have the perfect unobstructed view for gazing up at the stars. The choice is yours.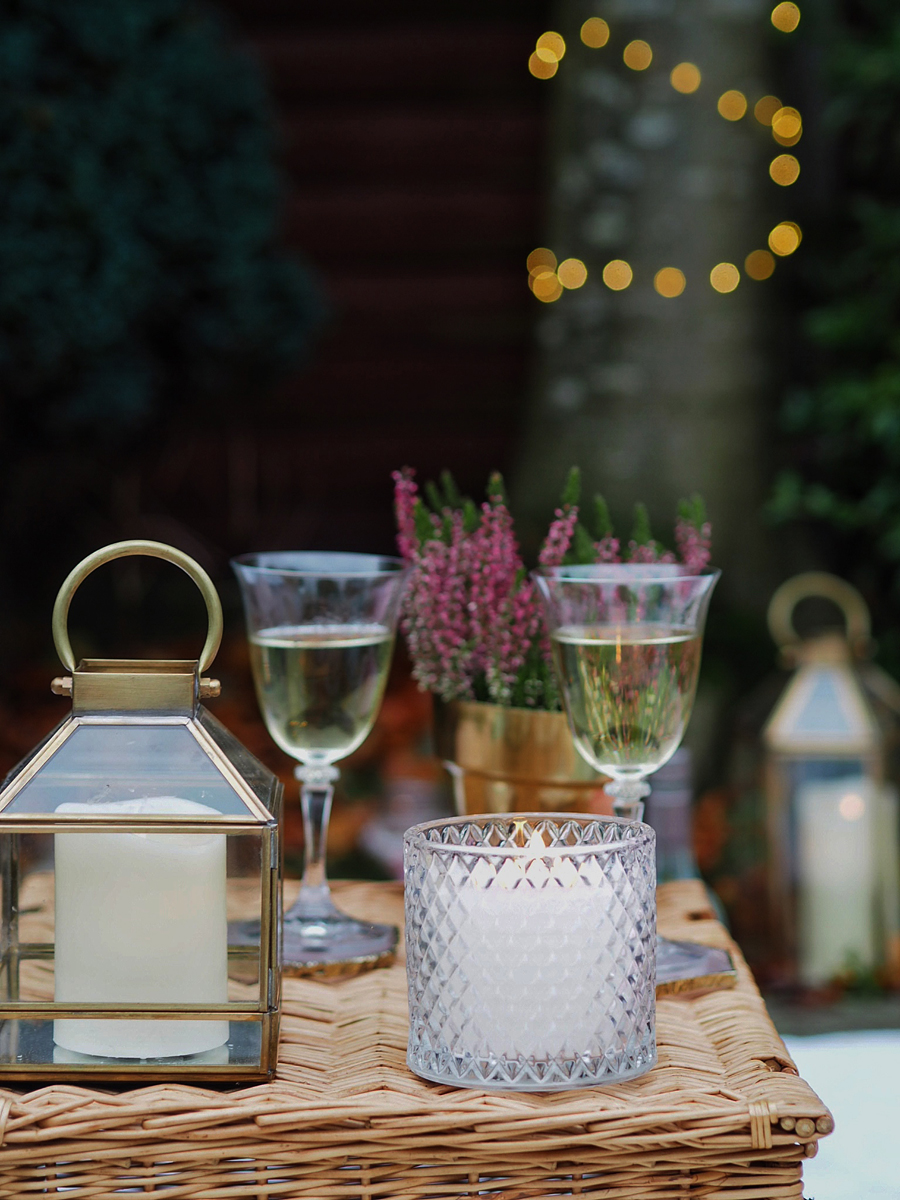 I picked this little nook with a bit of shelter and plenty of decorative potentials. I set the mood with candles, and lanterns to create a warm and inviting atmosphere. Not one to by-pass flowers for decoration, I of course added some seasonal heather to some gold pots and wrapped some fairy lights around the base of this tree. A pop of colour never hurts, especially with these hanging lanterns.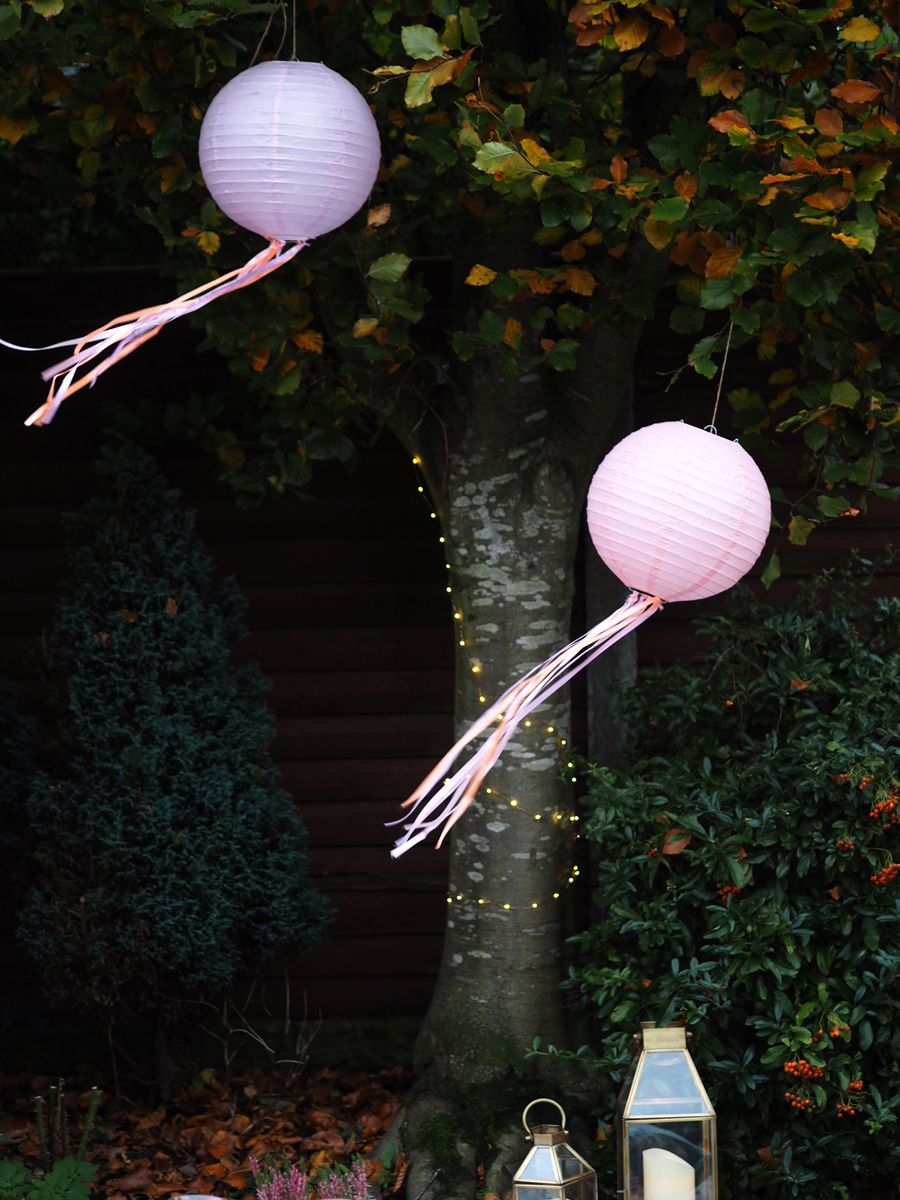 I put my beautiful Laura Ashely throw down accompanied with some other Laura Ashley throws from previous seasons (yes I've quite the collection..). Added my favourite Nigella cushions scattered around for comfort and colour.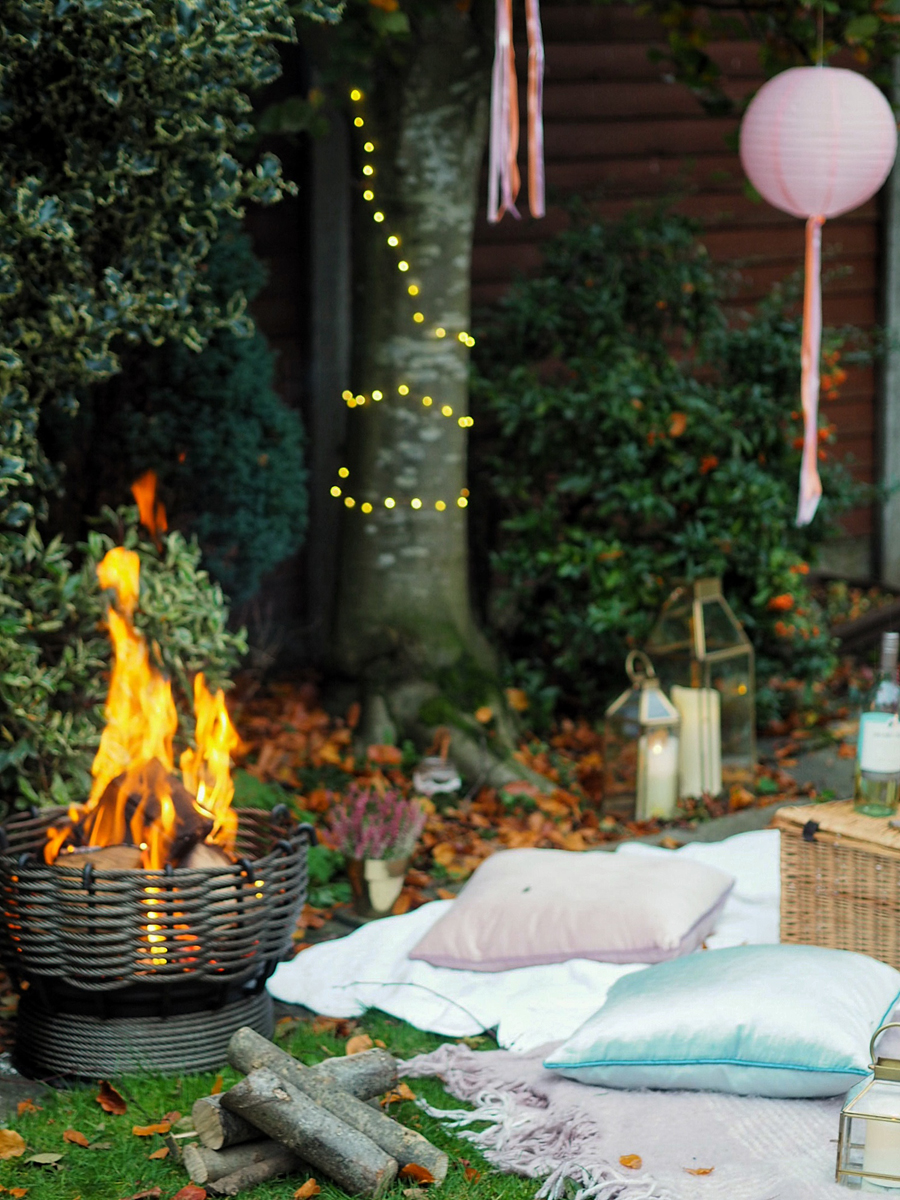 With autumnal evenings you can definitely feel the temperature drop, so we brought out our WireFire ( www.wirefires.com).  It added instant ambience and was a beautiful feature of our twilight picnic. There is something magical about watching the flickering flames and feeling the warmth on your face while sipping a glass of wine in the evenings. Adding a few more flickering flames for ambience I brought out these three lanterns and added large pillar candles.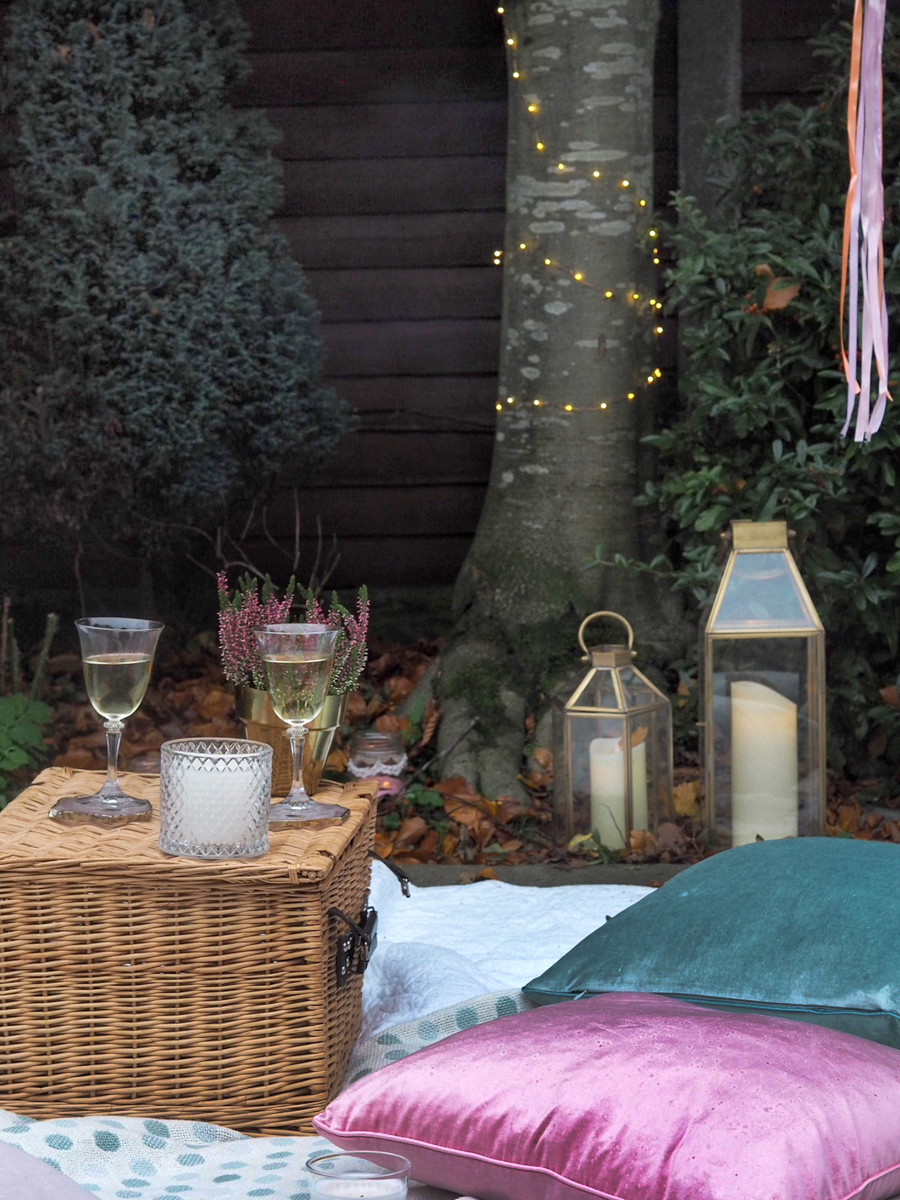 Will you be trying to create your own twilight picnic this season? Let us below or @LauraAshleyUK