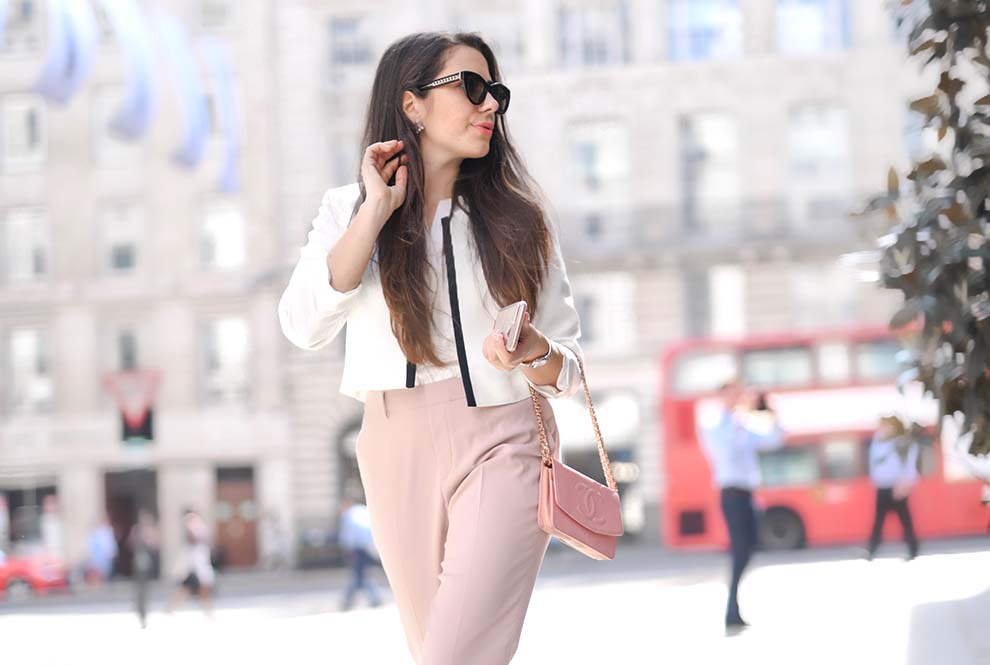 With summer officially arriving next week, it is important to ensure your wardrobe is looking its best. This is why we have got the perfect person to help read more
Are you looking to change things up a little when it comes to your summer wardrobe? We have got the perfect person to help you, ladies, out. Meet the lovely Nurce from the London Fashion Story.
I am Nurce, creator and editor of the London Fashion Story blog on Instagram, YouTube and my blog website. I am a self-confessed tea and travel addict, with a lifestyle rooted deeply in elegance and classic fashion. Tea time is essential for me, and my friends and I often go out to elegant tea time locations. This requires us to dress nicely, also comfortably. In these hot summer days, Laura Ashley's new collection became one of my favourite places to find the perfect outfit that I am looking for!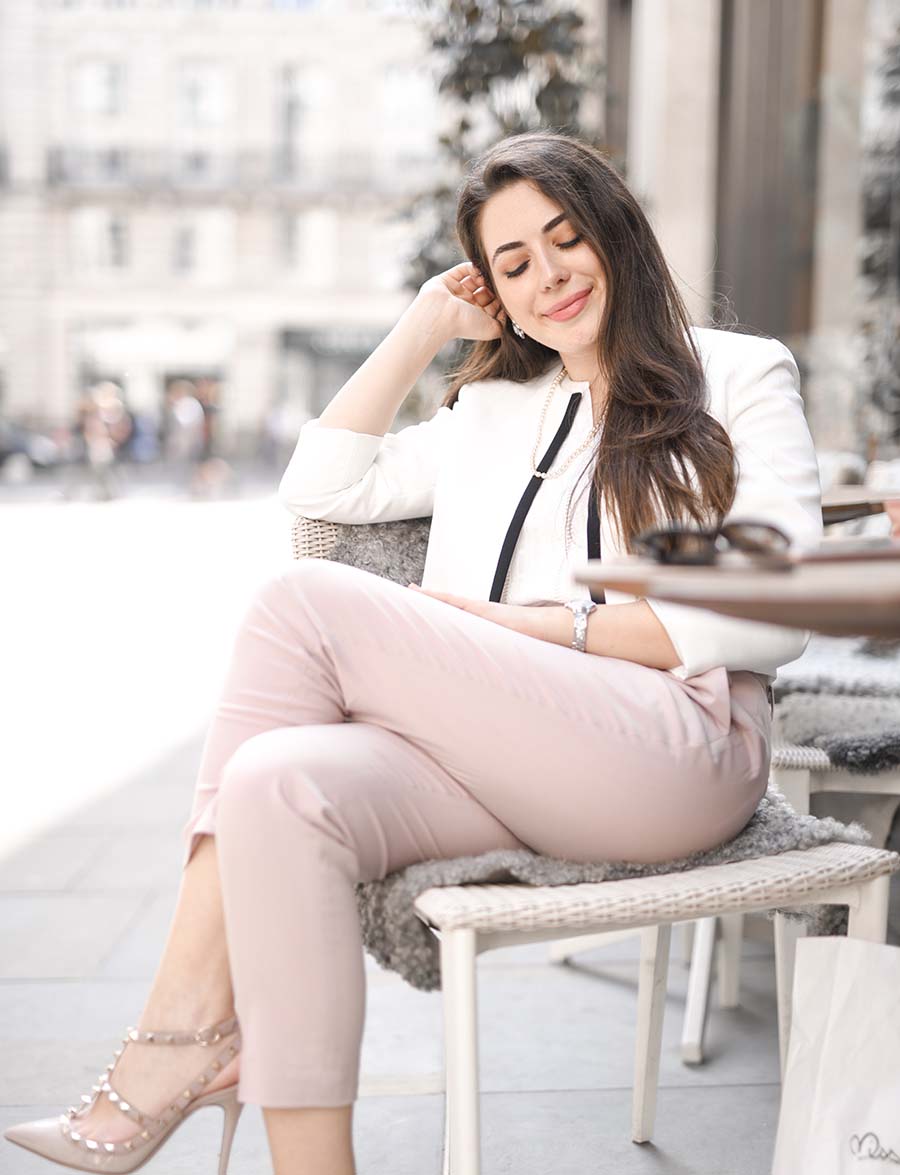 Summer 2018 is hotter than ever before in London, and us ladies need to find the perfect outfit for a fashionable, comfortable and seasonal look. I found my heaven in Laura Ashley's summer collection. It is full of beautiful light summer colours such as white, blush and pink and a fresh feeling of a light summer breeze. Did I mention their new SS18 fashion includes a lot of pinks, the favourite colour for a lot of us ladies! A lot of light blue, and yellow as well, all my favourites this season. I styled my outfit with these shoes and this bag for a fresh and fabulous look, ready for a lovely summer day!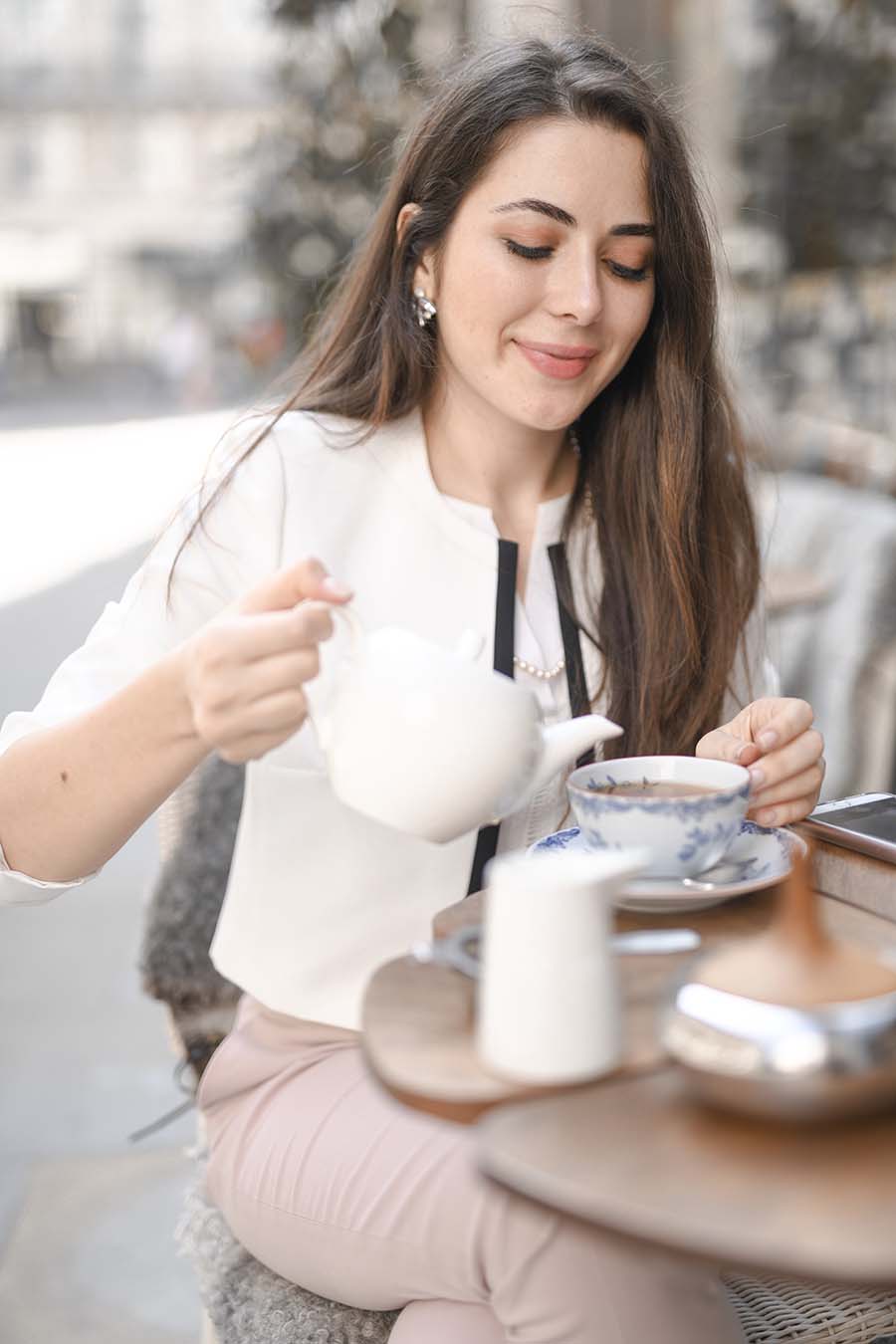 People describe my style as elegant, ladylike, classic and timeless. This is why I always love Laura Ashley, one of my favourite timeless heritage brands. As I always say: "Elegance, is a lifestyle, so dress for it!" You can definitely find some key pieces in Laura Ashley's fashion such as this white jacket. On top of the elegant look, it is incredibly comfortable and suitable with a lot of outfit options on a bright summer day.
Tea Time Essentials
I really hope you enjoyed reading this bright and elegant summer's day post today. You can continue reading my blog posts on www.londonfashionstory.com. Alternatively, you can follow me on Instagram for the latest updates on @nurceerben or join my YouTube channel (London Fashion Story) to follow the latest travel and fashion updates!
Lots of love,
Nurce
x
Shop My Full Look Here:
White Jacket: http://www.lauraashley.com/uk/coats+jackets/tipped-edge-jacket/invt/ct978
White Top: http://www.lauraashley.com/uk/tops/white-broderie-notch-neck-top/invt/bl473
Pink Trousers: http://www.lauraashley.com/uk/trousers-/soft-pink-chinos/invt/trb584
Do you have a go-to summer look? Let us know below or @LauraAshleyUK