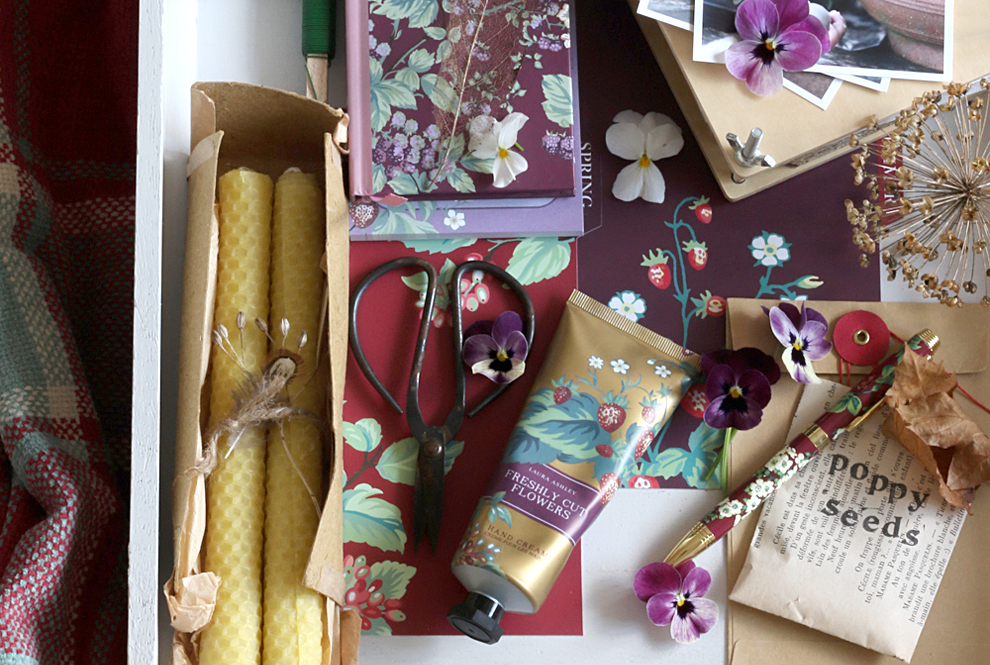 Create a space you love with some inspiration from the lovely Laura... read more
Having a pretty place to get your work done always makes getting through endless emails a little less painful. So we have asked the lovely Laura from We Made This Home to show us how she has given her desk a well-deserved makeover.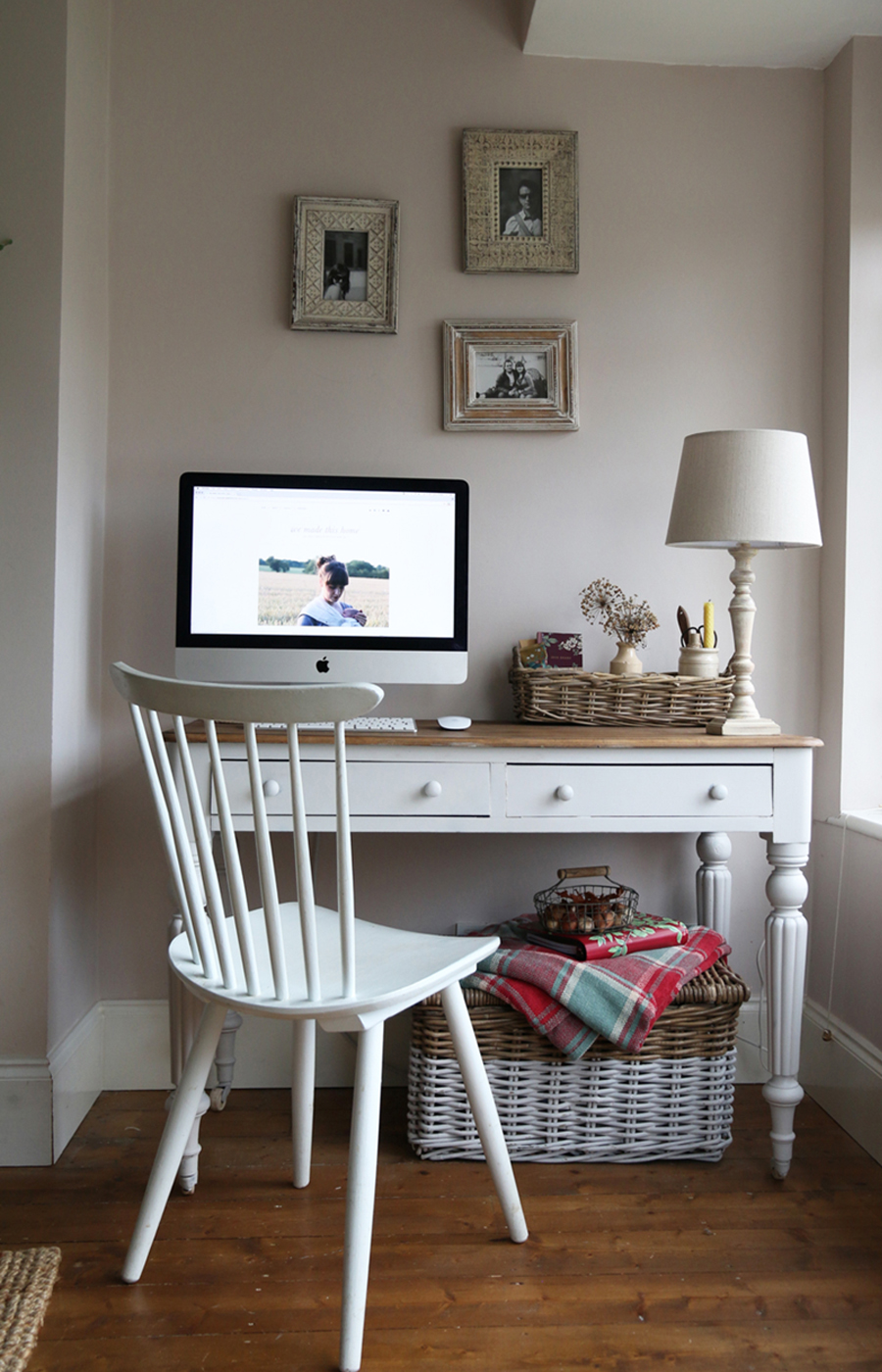 My desk is my creative space, its where I do my freelance work from; where I write and where I edit my photographs. Yet it's never really been a space that I have paid much attention to in terms of its décor and styling. When Laura Ashley got in touch recently to ask if I would like to share a corner of my home and how I would style it for the colder months I decided it was the perfect opportunity to get round to giving my little desk a new lease of life.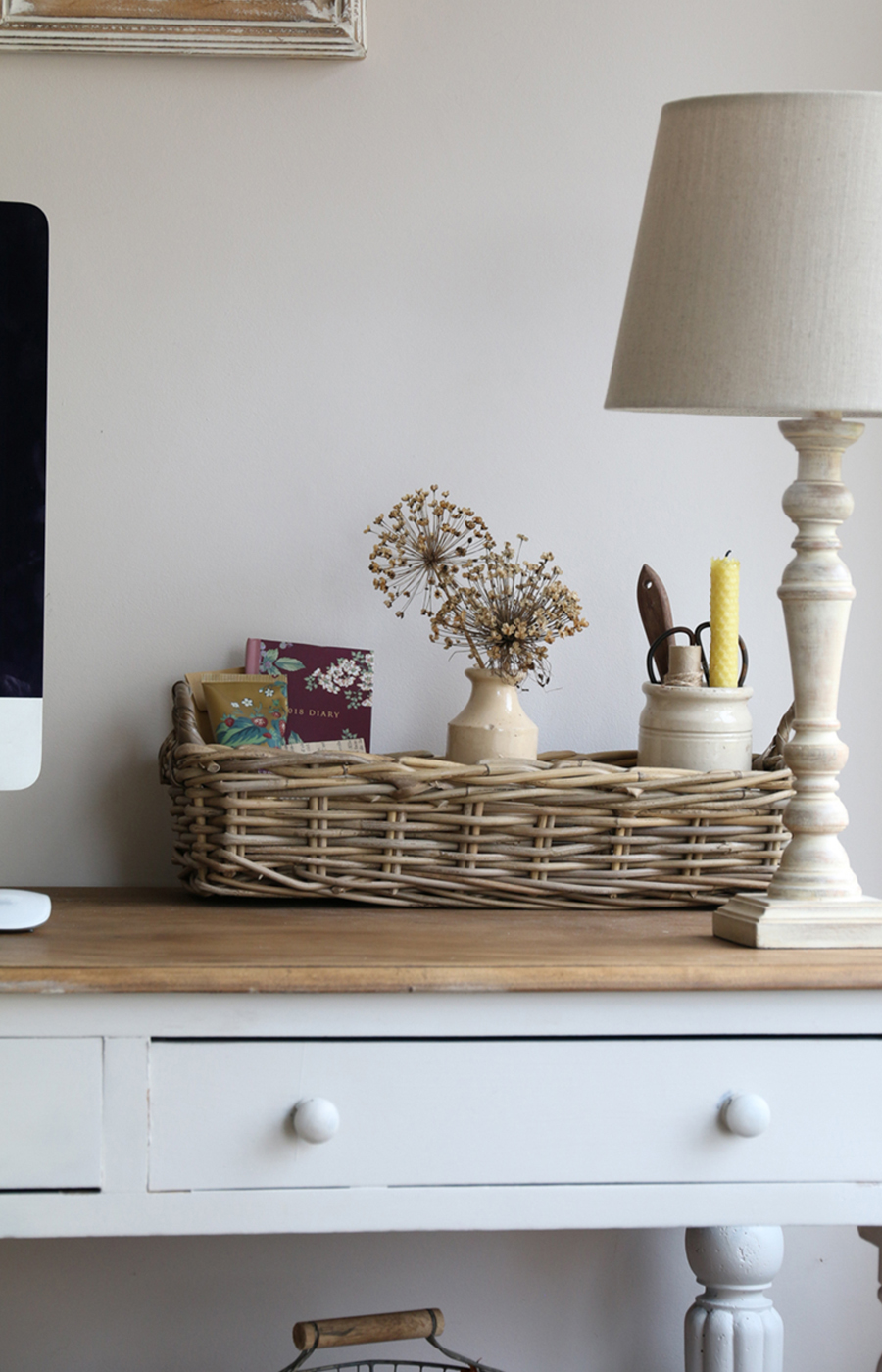 The desk was a second-hand purchase online a few years ago. I stripped back the dark varnish to expose the natural wood top and gave the drawers and legs a couple of coats of Laura Ashley furniture paint in dove grey. A beautifully milky shade that compliments the colour of the walls well. I am really thrilled with the way the desk has turned out, simply by giving it a coat of paint.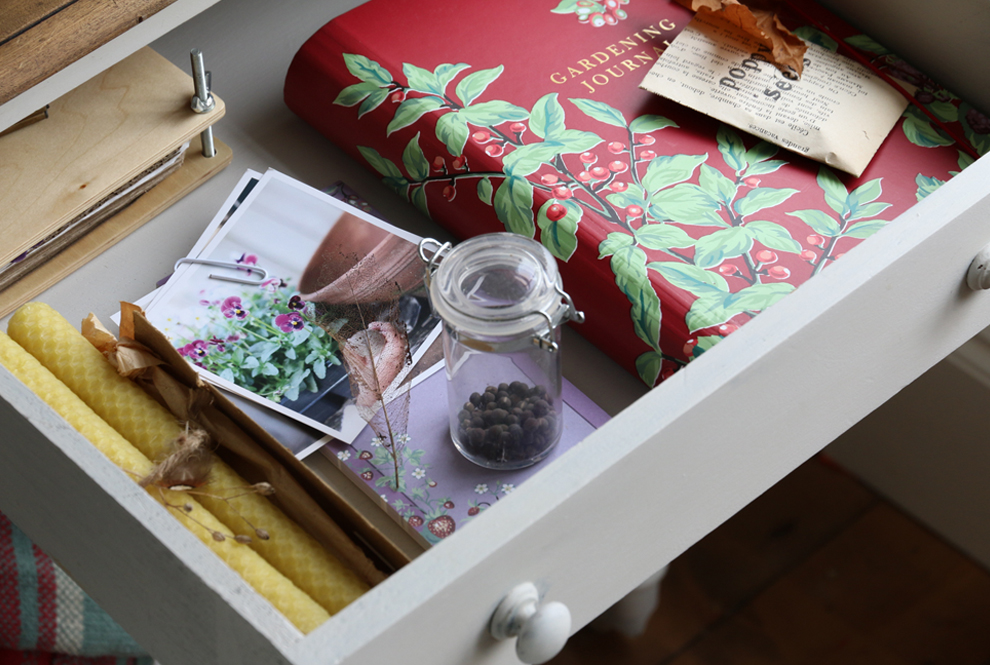 Next, I chose a few pieces from the Laura Ashley home accessories range to complete the look of my new workspace. I selected pieces which I feel compliments my home and interior style as well as being practical for the small space in which I work. I like to keep things fairly simple with a rustic feel and so decided the Kubu rattan storage organizer, with three separate compartments, was the perfect solution for keeping things neat and tidy. I'm particularly in love it paired with my vintage stoneware pots and seed heads for a rustic look.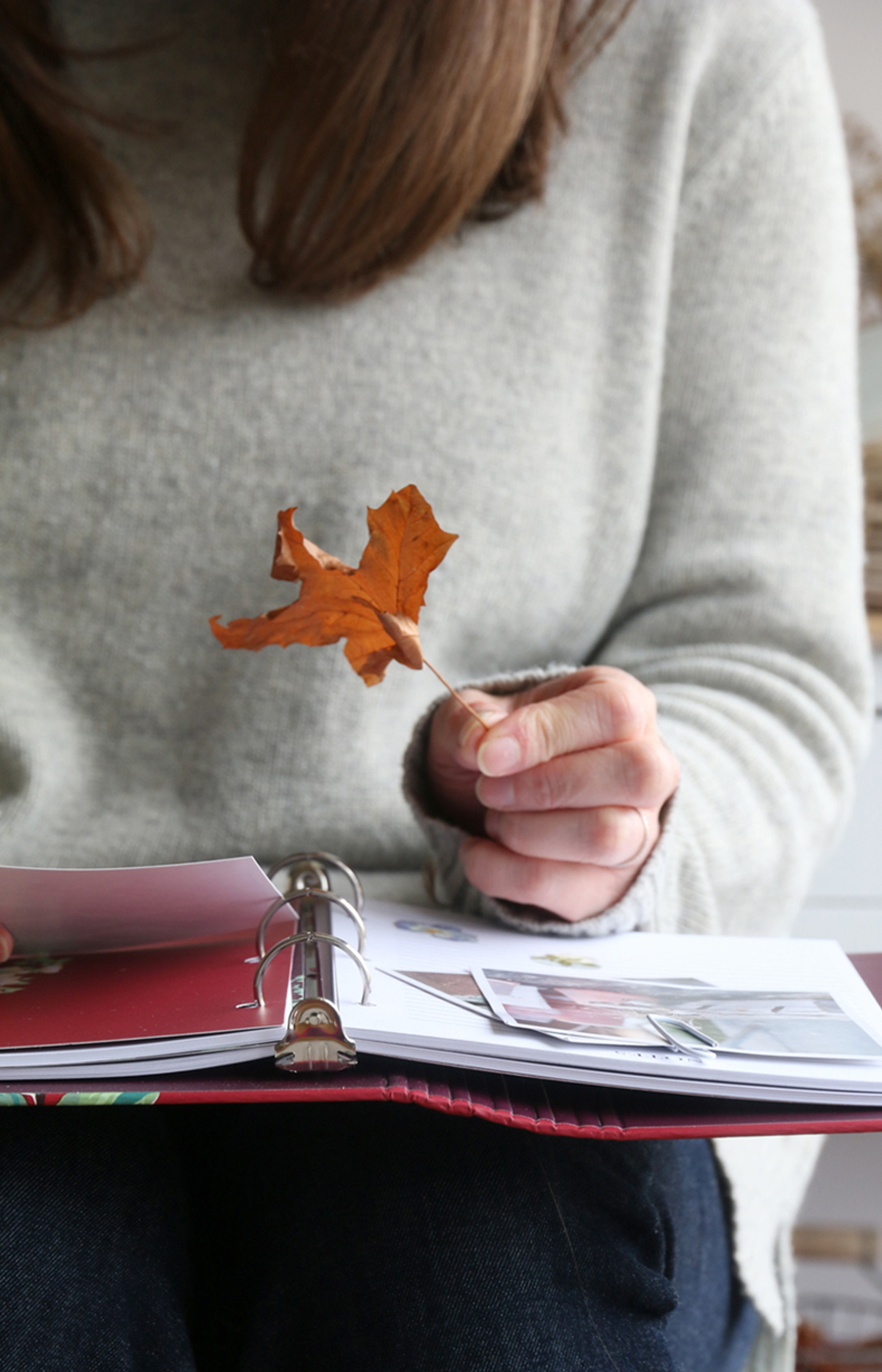 Lighting the desk space was quite an important consideration since I do most of my work in the evening when my little ones are in bed. I wanted to choose a lamp that made the space feel as cosy and inviting as possible. The Tate lime washed lamp base with a neutral shade ticked all the boxes for me. It's a small lamp that doesn't take up too much room and most of all it sits nicely alongside the rest of the décor in the room. Like most corners of my home, you will always find a blanket in reach. I find comfort from the warmth of it draped over my shoulders whilst I work. I love the Henford Cranberry Chenille Throw it is really soft and the colours are perfect for the season too.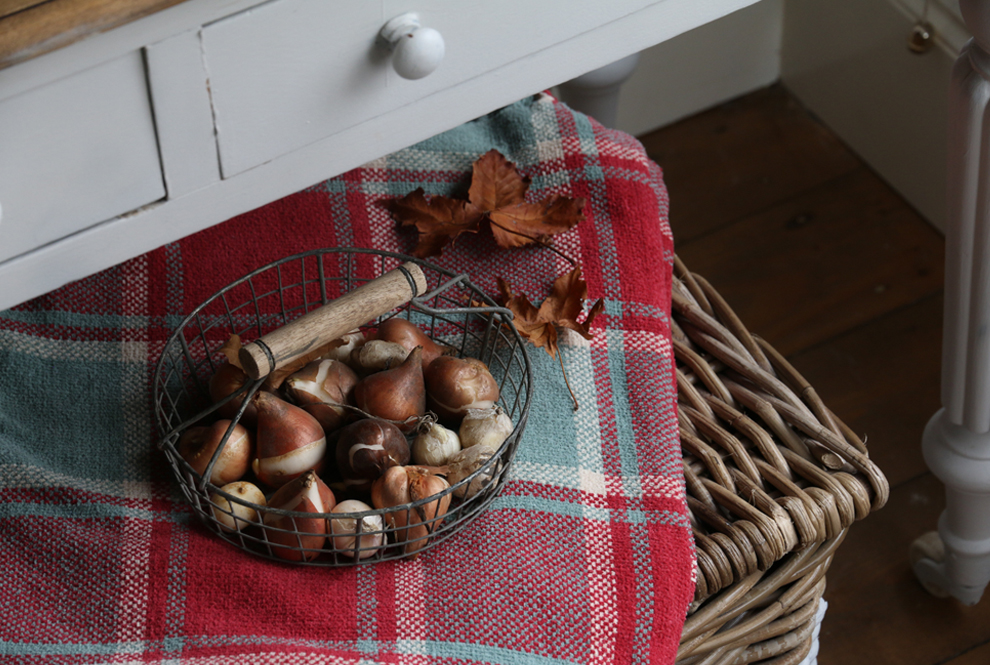 This beautiful reed diffuser  was perfect to enhance the feeling of cosiness. Its fragrance is burnt amber and orange which smell like Christmas, I love how it is decorated with orange and cinnamon sticks.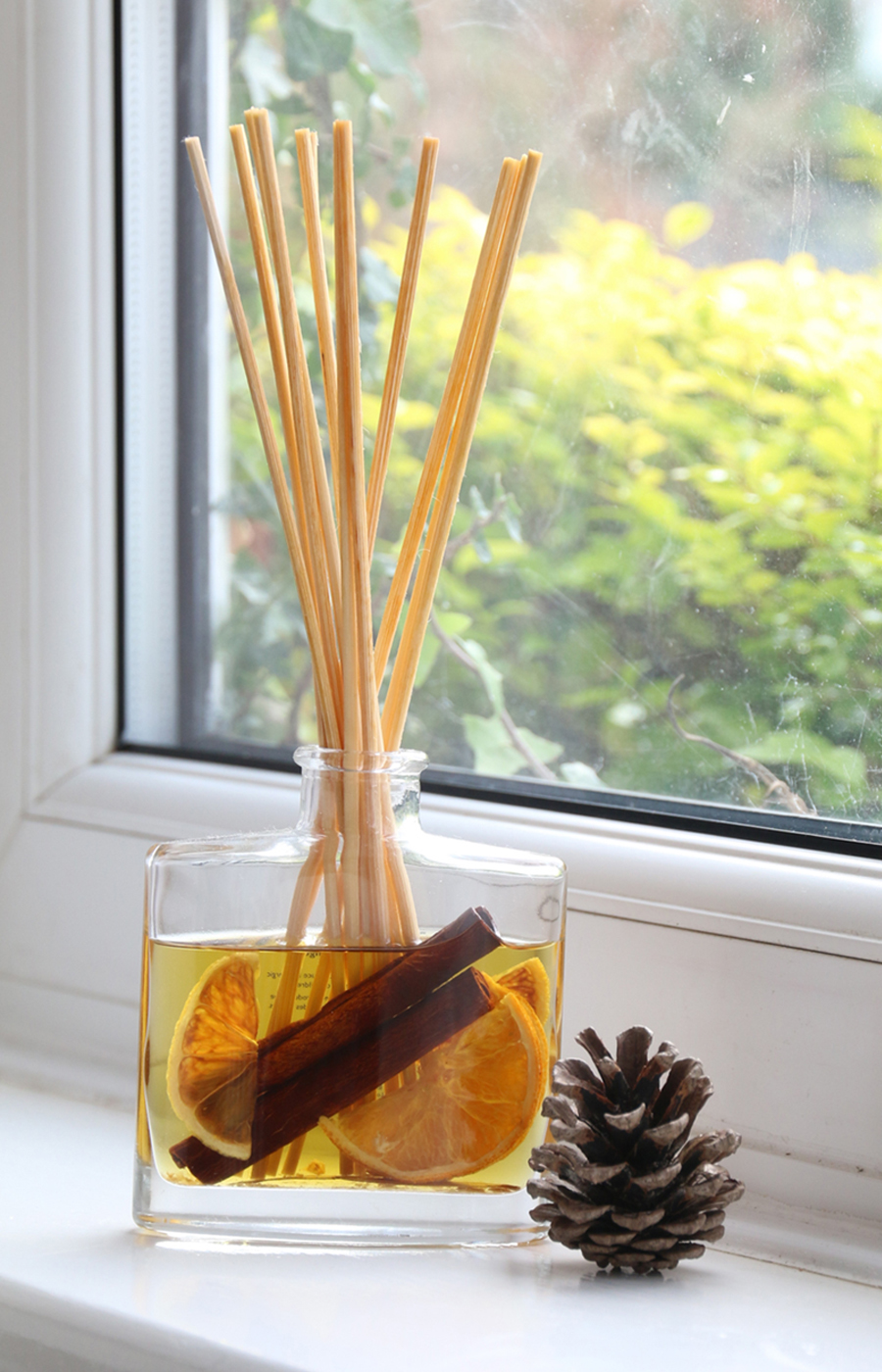 The new desk space I have created, feels like a really lovely place to sit and work now. But before I go I just had to share what's in my desk drawers with you, I think it may be my favourite bit …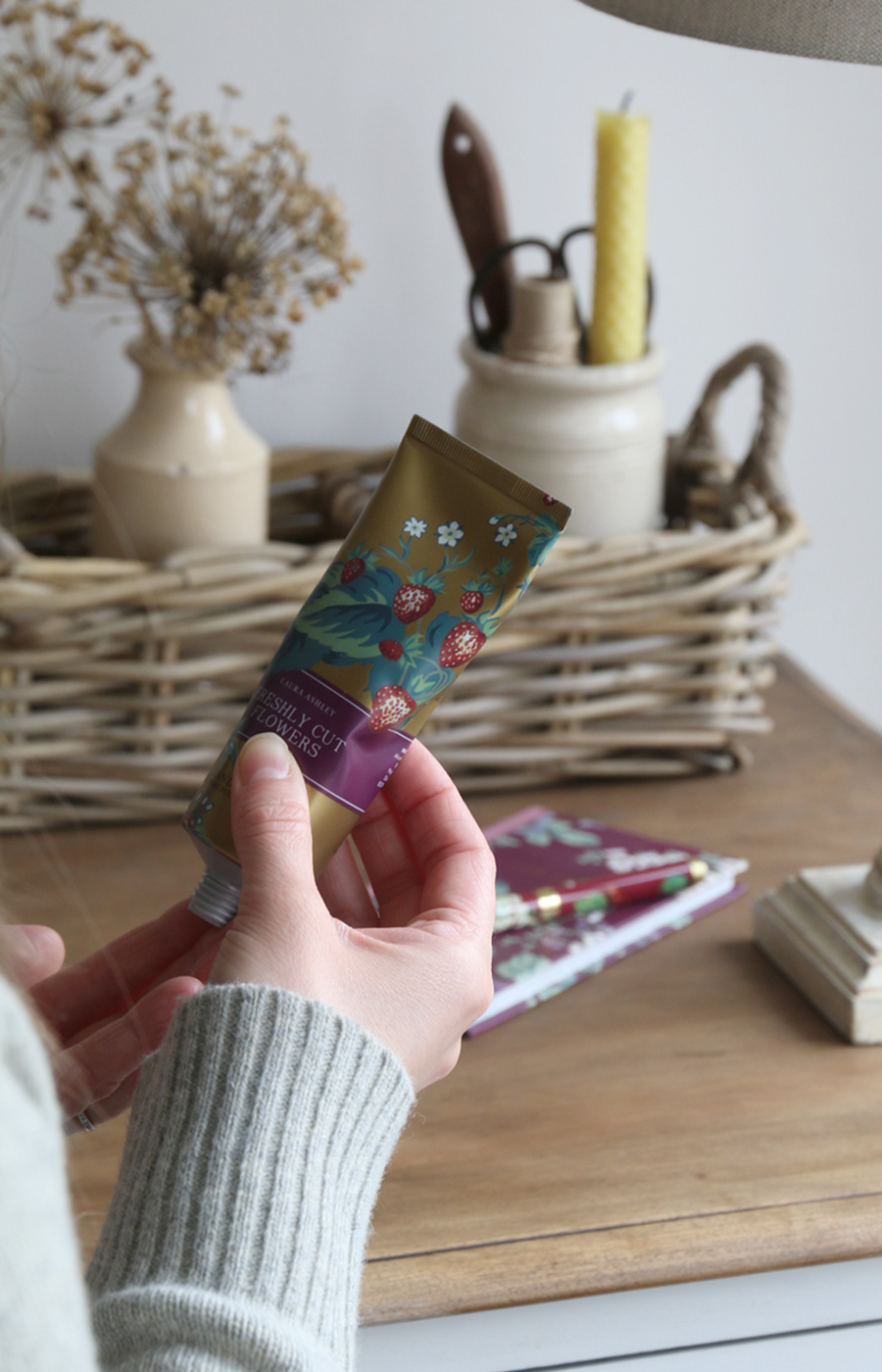 Have you seen the Laura Ashley stationery range? I love stationery. Being a designer I have a soft spot for beautifully designed notebook, diaries and pens. I love the Laura Ashley Garden Shop collection of stationery and gifts. It is illustrated simplistically with British flowers, berries and leaves in beautifully rich colours. The garden journal, in particular, is a real treat and has inspired me to gather together all the pictures we have taken of our garden over the year. All the seeds and heads we have collected and the flowers we have pressed and documented the changes we have made along the way. My drawer currently feels like a floral treasure trove bursting with inspiration.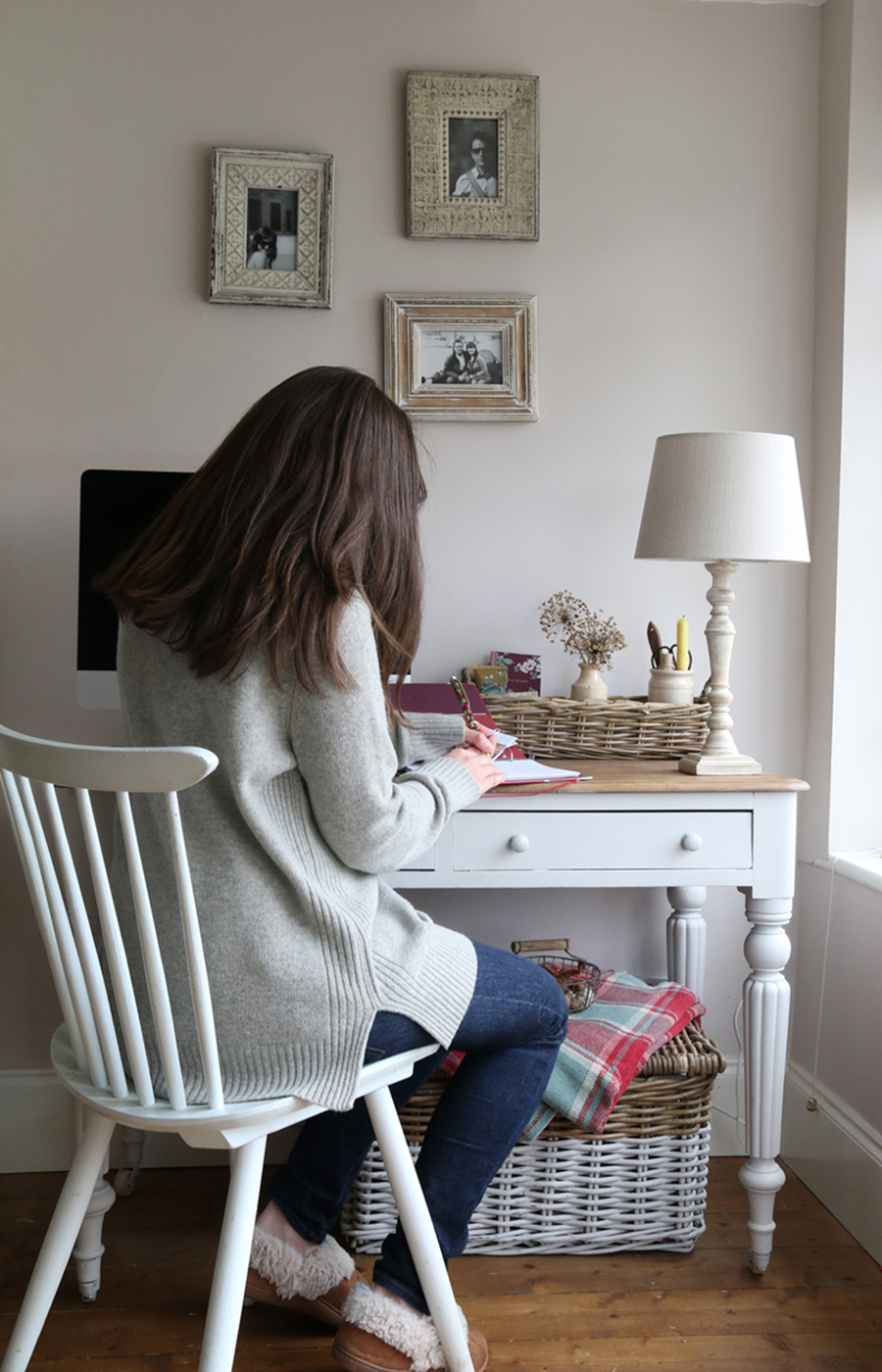 Are you giving your desk a re-vamp? Let us know how, below or @LauraAshleyUK