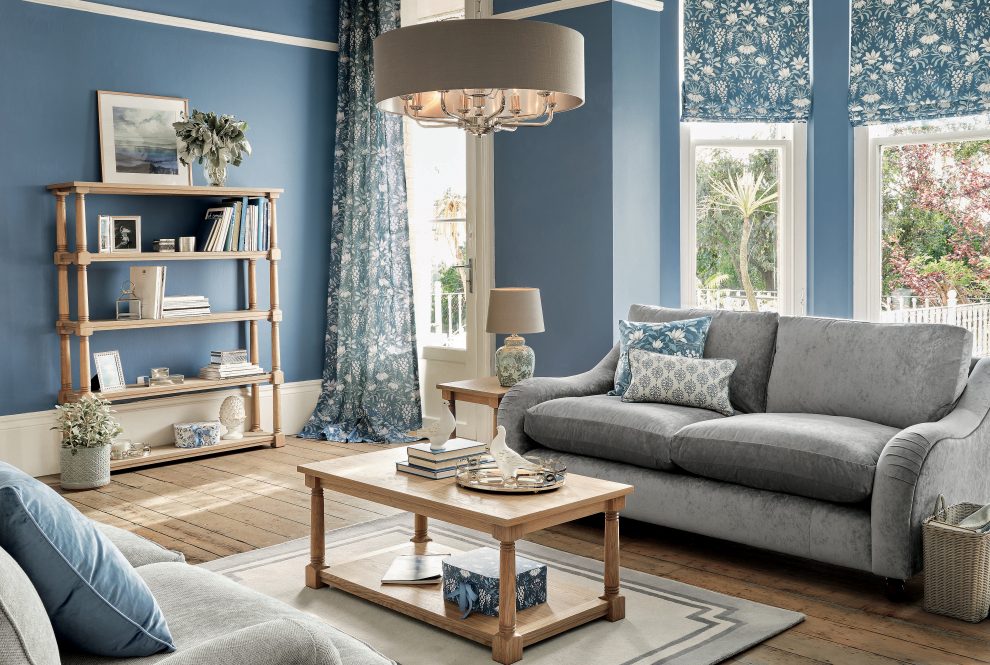 Use classic blue in your home to create some beautiful modern looks read more
The votes are in and this year it's all about the colour 'Classic Blue'. Selected by Pantone as the colour of 2020, expect to see this colour popping up in homes everywhere.
Learn how to use this stunning shade effectively in your interiors by looking at how we have used the colour in our new catalogue collections. Our first collection uses tones of seaspray blue and cream to create a look that is both romantic and modern. Read on to discover all the way classic blue will influence the look of our homes this year and how you can use the colour in your home.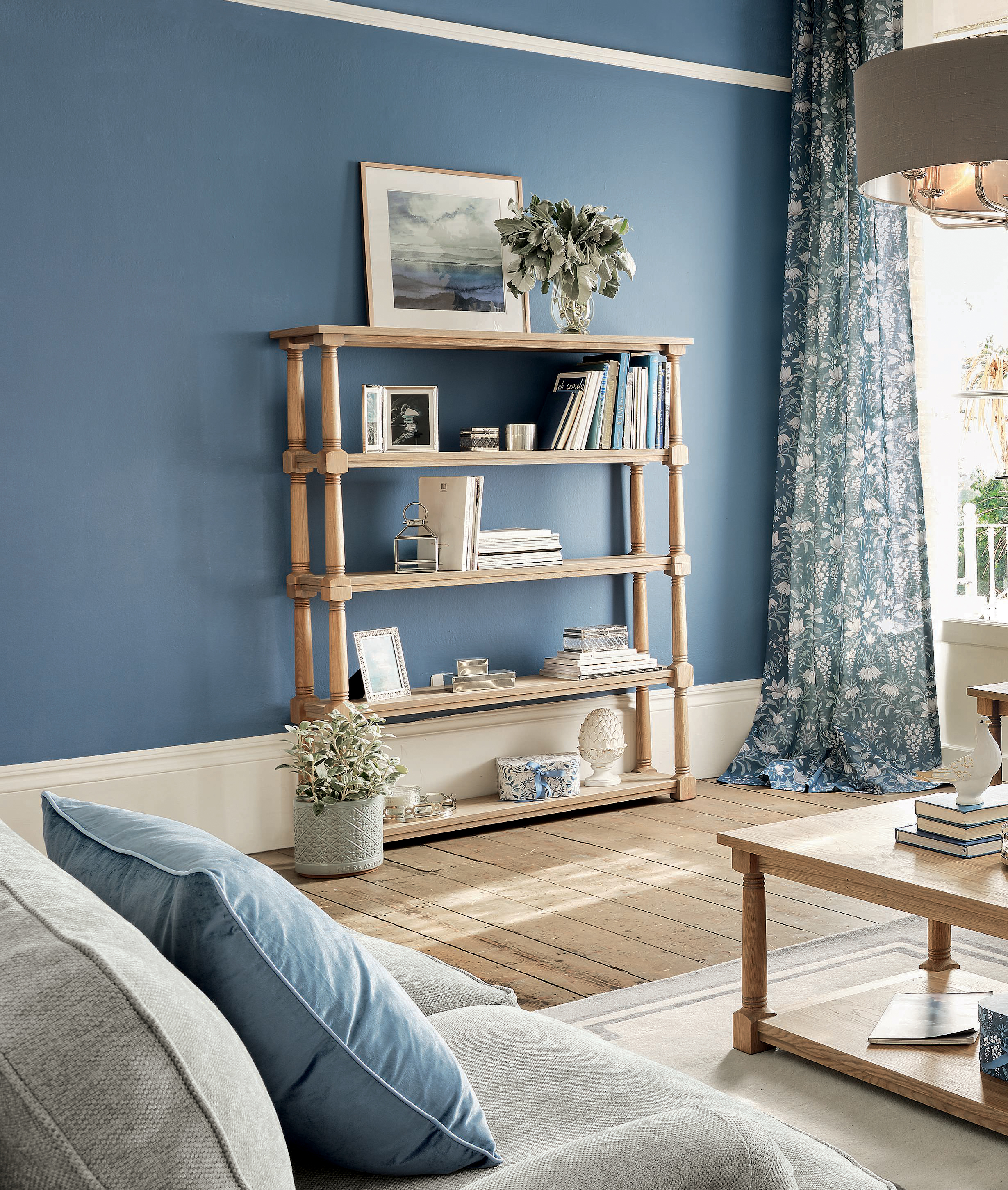 Paint the walls
An easy way to incorporate the colour blue into your home is to use the shade on your walls. Described by Pantone as "timeless and enduring", using classic blue in your home is a great way to enter the new decade with confidence. Classic blue is an extremely versatile, suiting sitting rooms, kitchens, dining rooms, bathrooms and bedrooms. Frame your classic blue with tones of white and cream for a more period look or block the colour to create a striking impact. This shade is a perfect choice for properties with a coastal, country garden or Parisian look.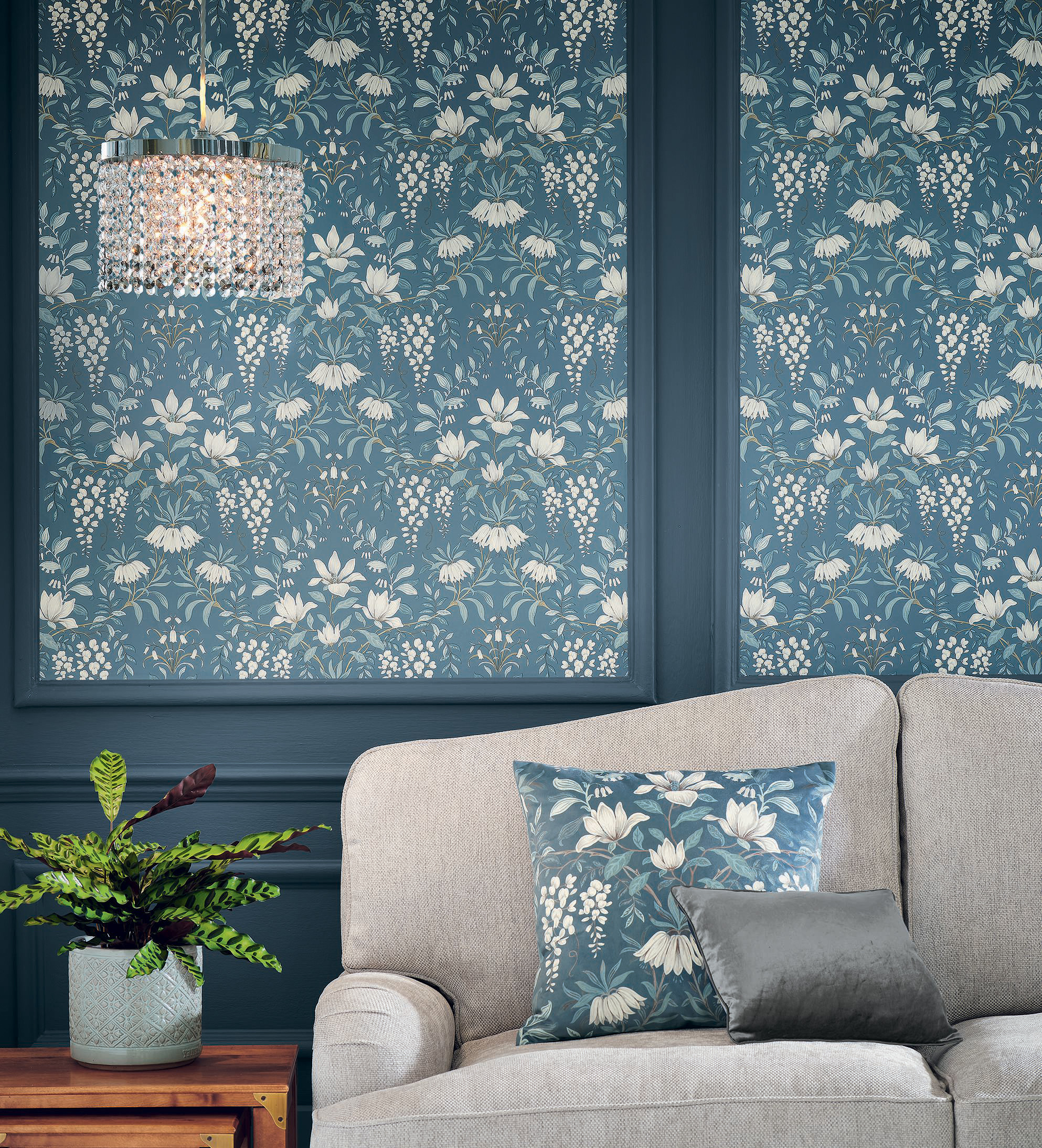 Perfect panelling
Panelling in the home is more popular than ever, so why not incorporate classic blue into your next panelling project. Our stunning Parterre wallpaper in dark seaspray features tones classic blue, white, cream and nutmeg, all interwoven into a modern floral. This stunning look will give your home a bit of modern fair with an enduring colour that will suit your home for years to come.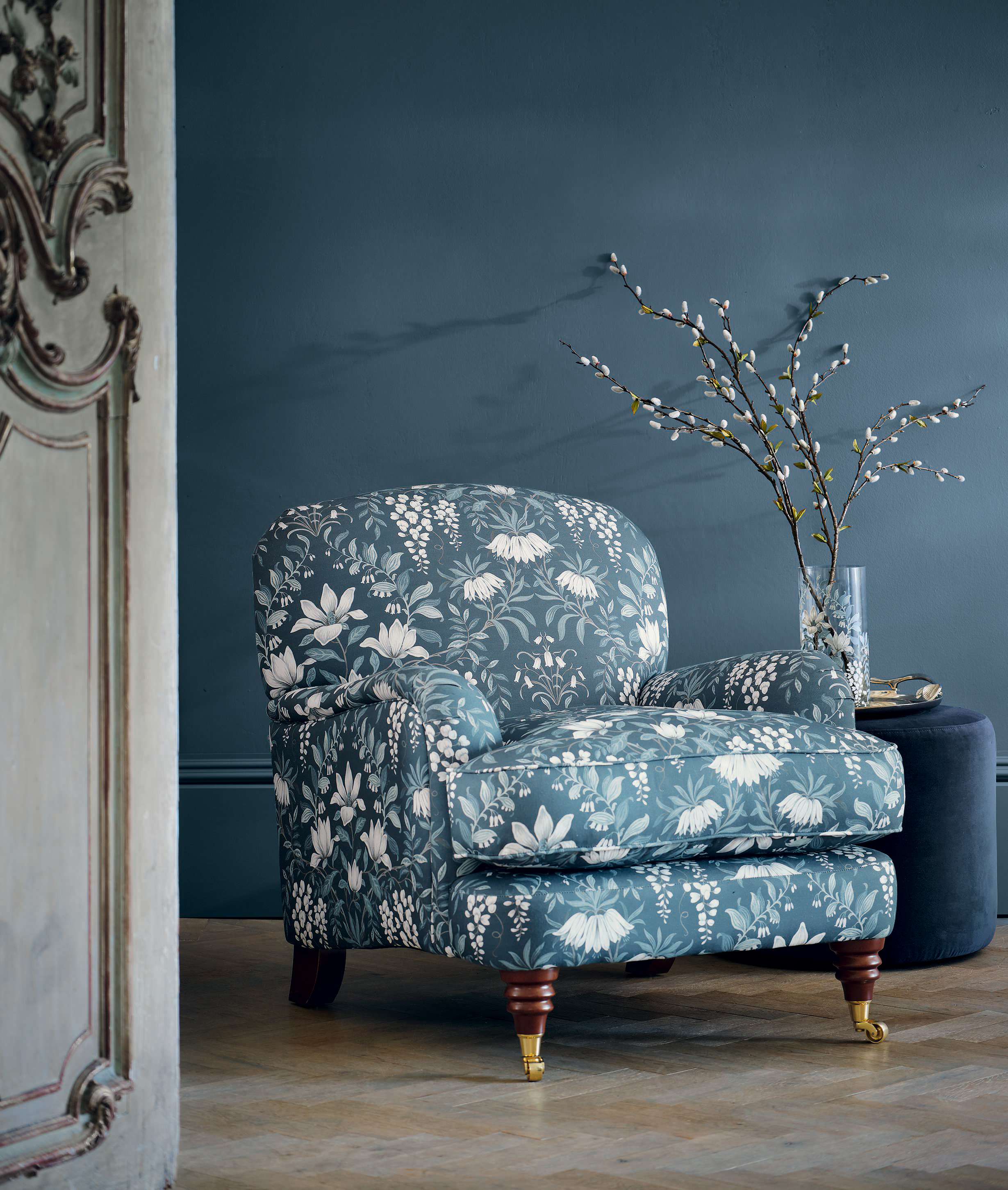 Update your upholstery
If you don't fancy using classic blue on your walls, why not add some character to your rooms by using it on your upholstery? Revamp your tired couches and armchairs by getting your furniture re-upholstered in classic blue or be bold and replace your furniture with some stunning printed pieces like our beautiful Lynden Occasional Chair featuring our Parterre print.
Use as an accent colour
Classic blue is the perfect accent colour for anyone wanting to add a pop of colour into an otherwise neutral colour scheme—pairing perfectly well with most other colours on the colour wheel. An easy way to inject the colour into your interior is to furnish your home with some beautiful classic blue home accessories. Add some throws and scatter cushions to start and a rug for impact. To keep things cohesive, consider swapping out your lampshades too.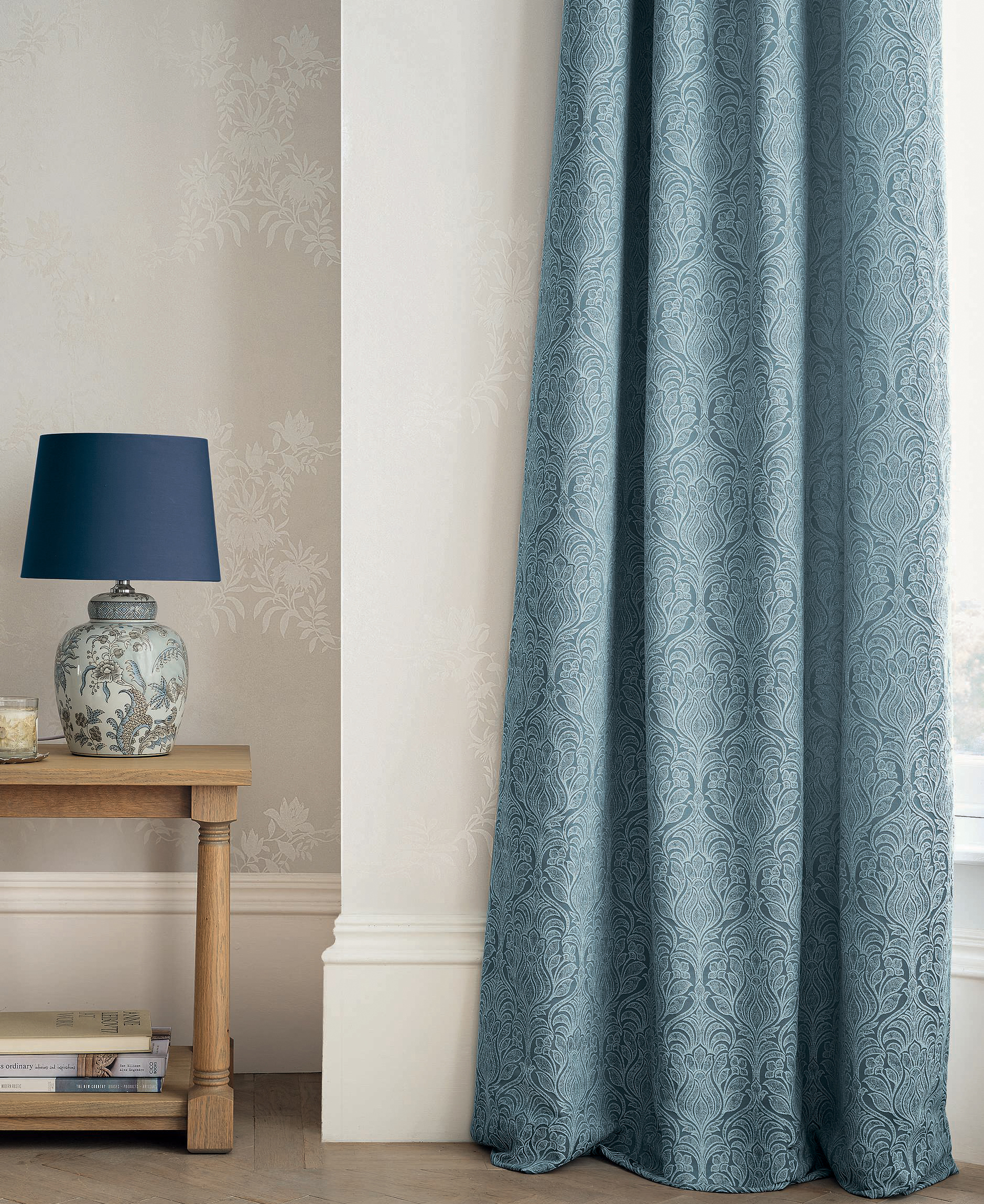 Daring Drapery
Another great way to introduce classic blue into your interiors is to treat your home to a new set of curtains. Our stunning seaspray blue curtains in our beautiful Beaulieu print are elegant and sophisticated—perfect for any contemporary home.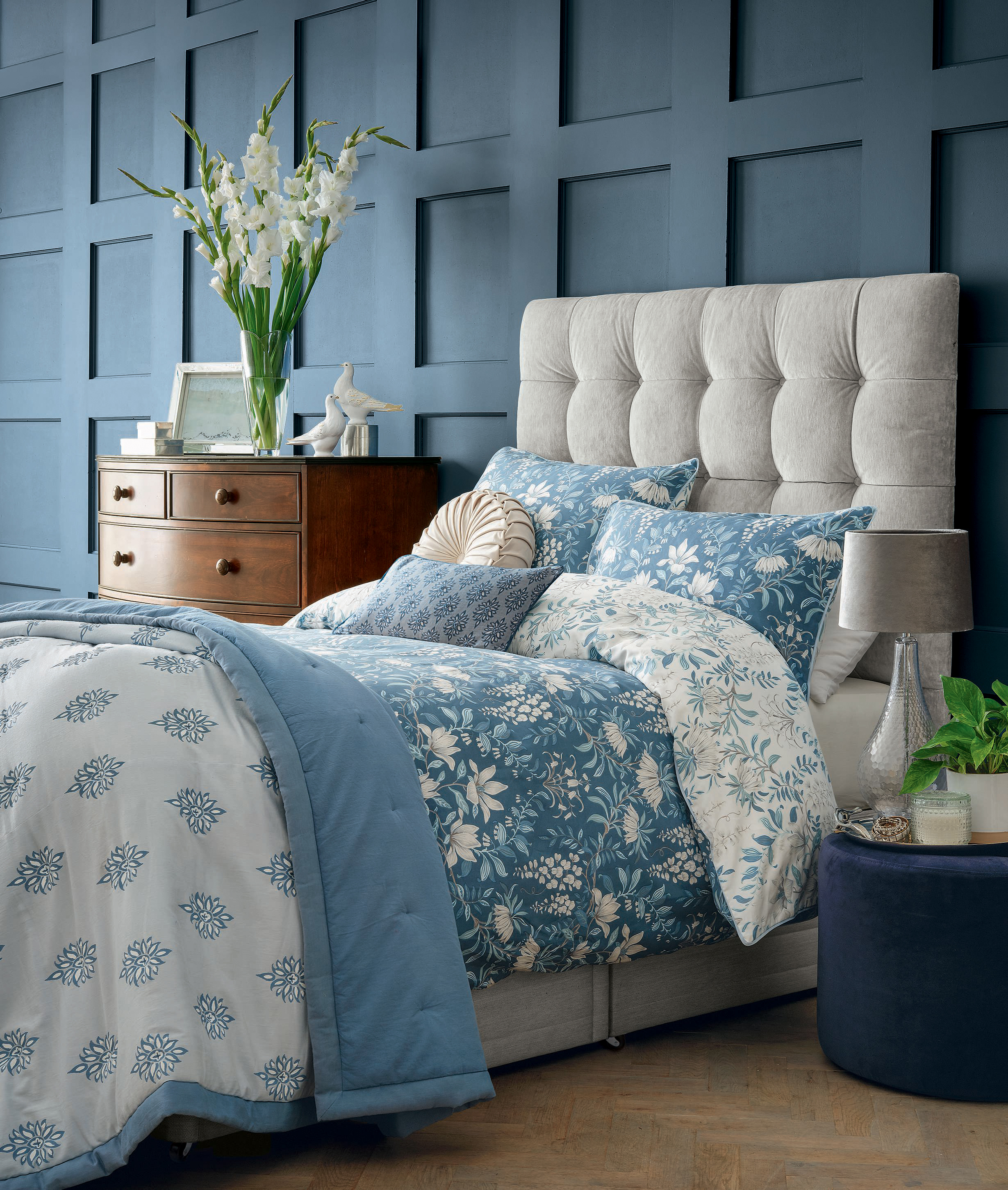 In the bedroom
With its timeless quality and its association with relaxation and calm, classic blue is very much at home in the bedroom. The dreamy colour of the hue makes it a perfect choice for bedroom walls, side tables and bed linen. Described by Pantone as a colour that "brings a sense of peace and tranquility to the human spirit, offering refuge"—it's easy see how the colour is perfect at promoting a good night's sleep.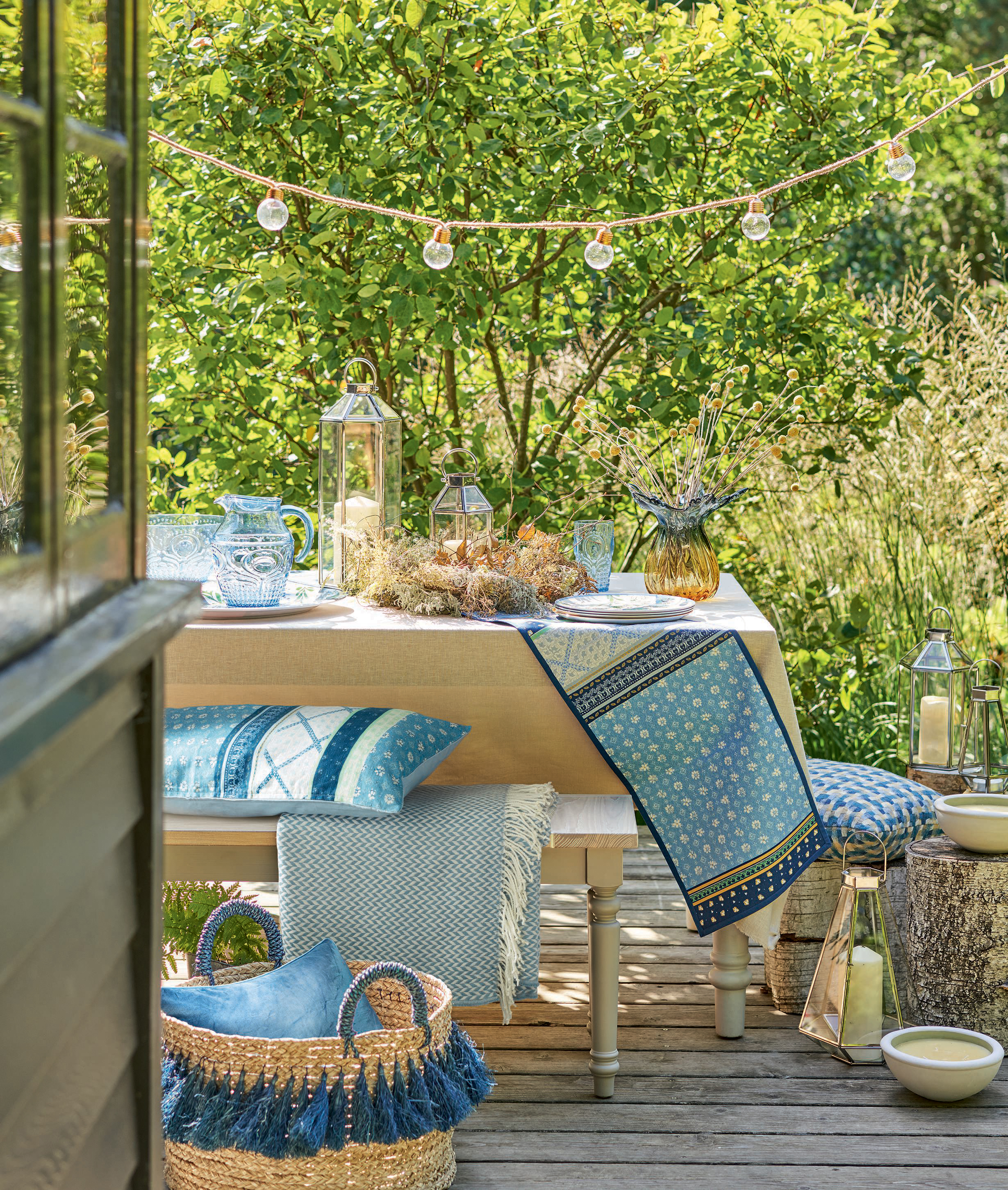 Al fresco
Add a pop of colour to your outdoor dining area just in time for spring with classic blue. A staple in outdoor design, classic blue is an enduring colour that is perfect for adding a bit of brightness and calm into any al fresco dining experience. To give your outdoor area a summery feel,  pair your classic blue with a bright yellow. This colour combination is perfect for adding a bit of contrast to your display while still maintaining a relaxed look.
Do you like the way we have used this years colour of the year? Let us know in the comments below.