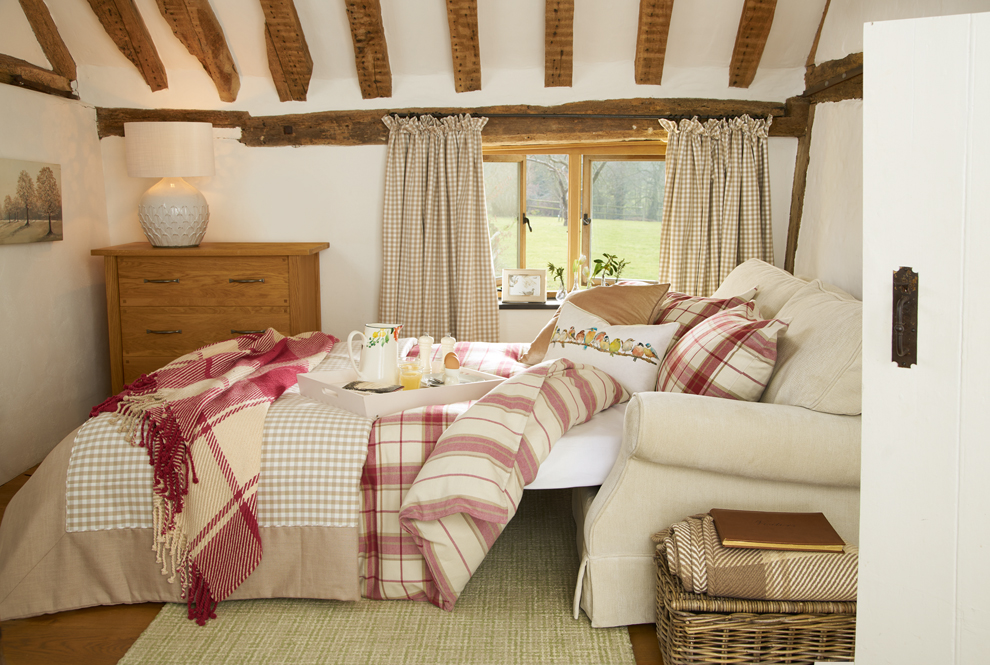 Add some beautiful cranberry tones to your home... read more
Now if you're like us nothing screams Winter more than a couple of cranberry shades added to our interiors which is why now seems the perfect time to showcase the best of our cranberry pieces across our home collections. Whether you're looking for curtains, bedding or a little rug or two, chances are there's the perfect cranberry coloured piece for you.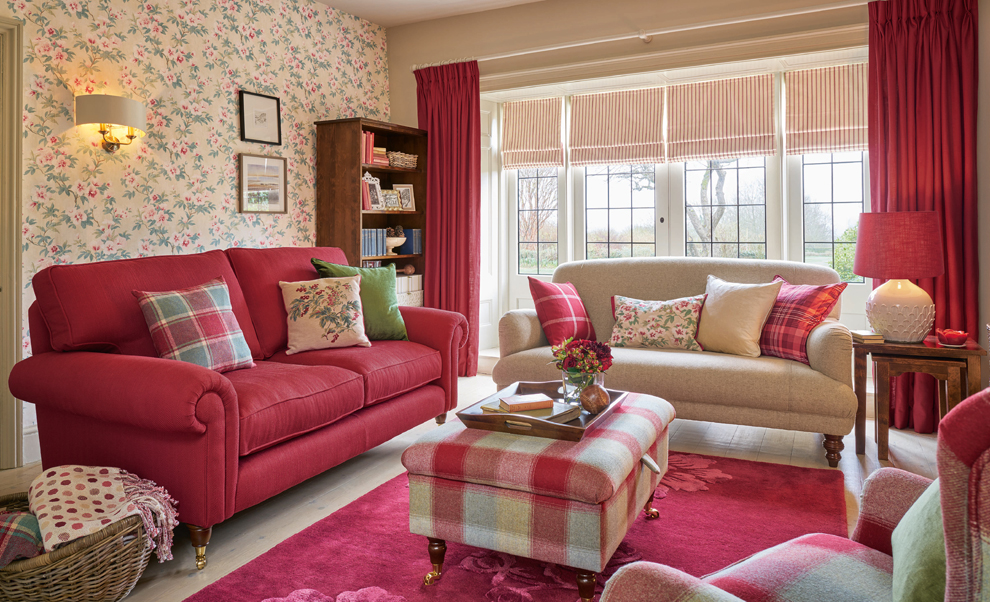 Bedding
As we settle into the darkness that winter brings the only thing we get excited about doing in the colder months is shutting the door to the frost and bitter wind and heading up to bed, so of course it seems only fitting that we provide you with some lovely bedding with beautiful hints of our favourite colour. We introduce you to our Wisteria bed set with our much-loved wisteria print and why not really finish the look off with the addition of our Lewes bedspread at the bottom of the bed?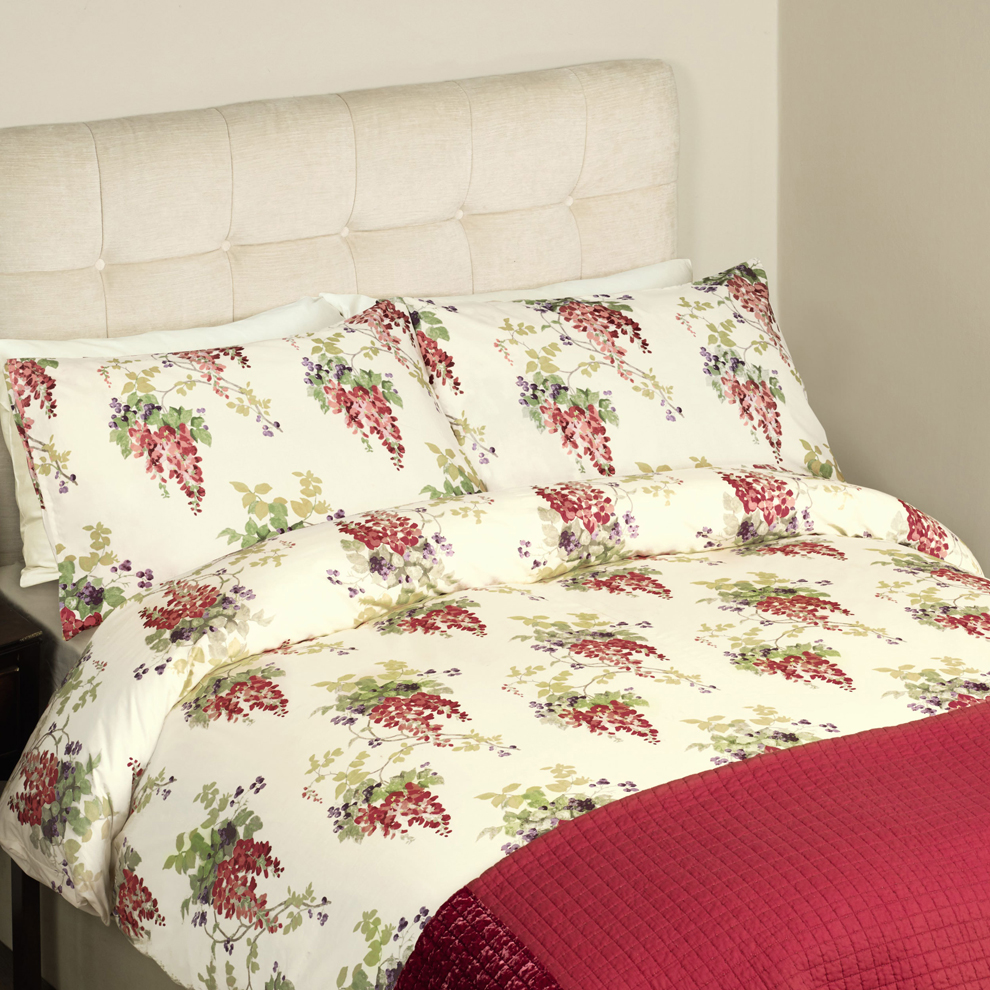 Our Kinross Cranberry duvet cover adds a traditional touch to your bedroom and can be used again and again thanks to its timeless check design.
Ready Made Curtains
These Ready Made Curtains not only look good but they also shut out any nosy neighbours and keep out the chill. We particularly like these Awning Stripe Pale Pleat ones.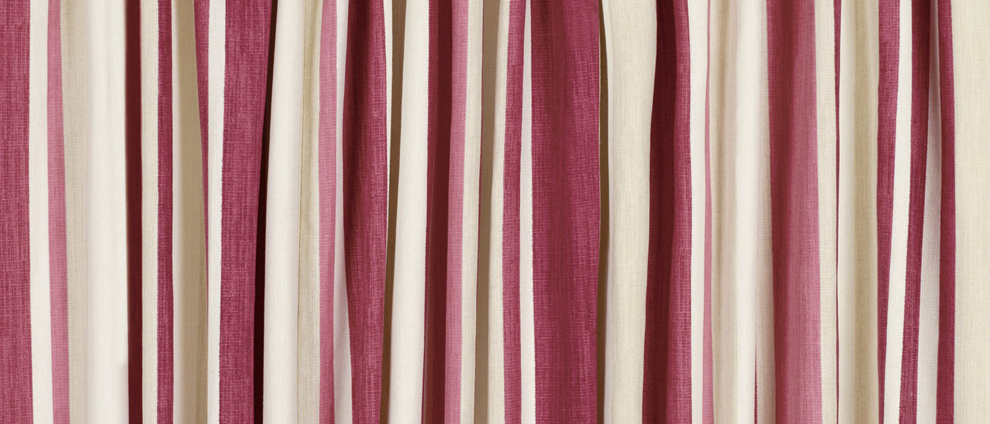 If you're feeling a bit bold, our Pale Cranberry Paint is one that NEEDS to adorn your walls and add a pop of colour.
Home Accessories
No home is complete without adding some home accessories to fill any empty spaces and tie whole look together and the colour cranberry features on an abundance of products.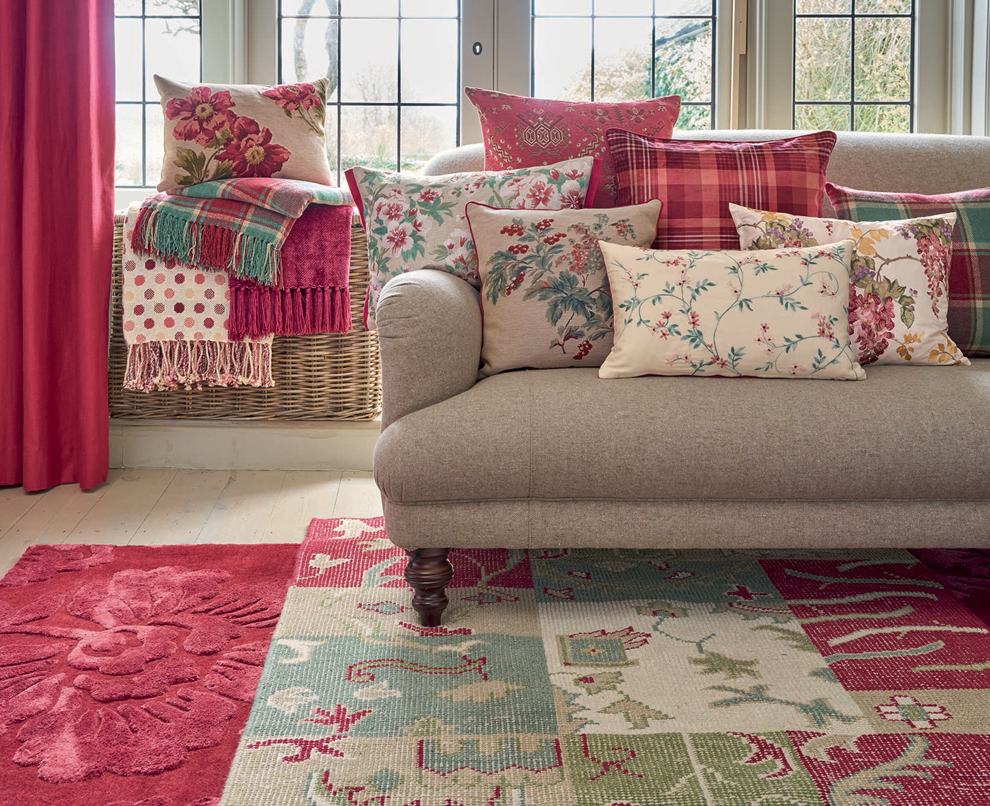 These comfy cushions will not only finish off the look but will look great doing it. Whether it's an entire cranberry cushion or accents of cranberry, these cushions certainly fit the theme. And where there's a cushion there should be a throw too so choose from this lovely wintery selection.
Add a little warmth to your interiors with these beautiful red shaded rugs, including one of our bestselling Lewes designs.
Upholstery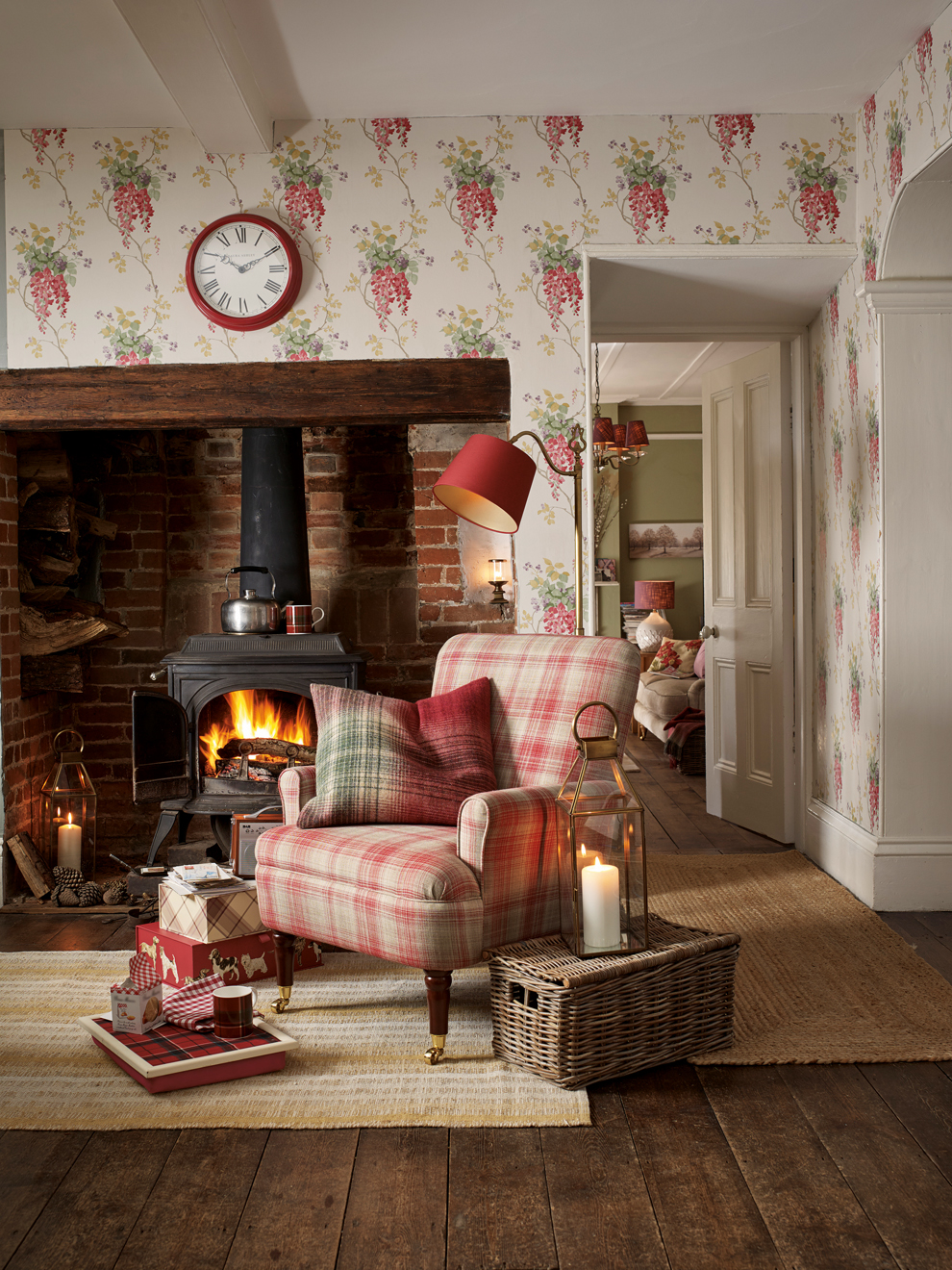 Rest your legs after a long in the epitome of luxury on a Laura Ashley sofa that you can customise to your taste with fabric and finishes that best suit your style and don't forget to add our Cranberry fabric made especially for upholstery.
Is cranberry the shade you'll be adding to your home this season? Let us know below or on Twitter @LauraAshleyUK