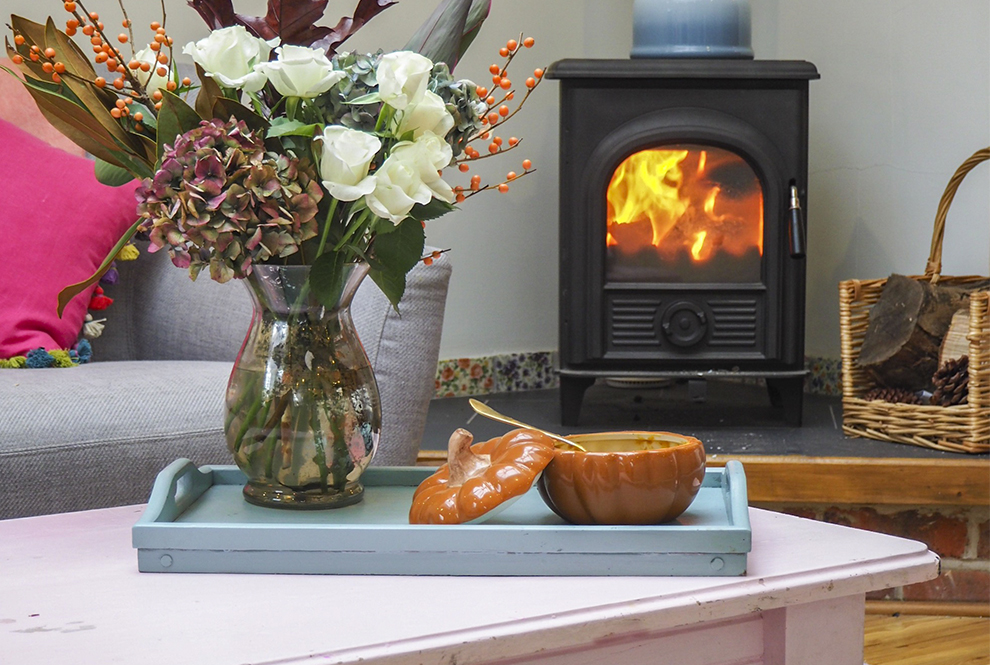 Take a look at how our customers are using their pumpkin bowls — and tag yours using #LauraAshley read more
We love seeing all the images you tag us in over on Instagram and Twitter — especially all those lovely pumpkin bowl shots. From the ones filled with porridge, to pea soup, or those simply placed on the table as decoration, they are the best way to celebrate autumn — and we can't get enough. Keep reading to see our favourite pumpkin bowl images from Laura Ashley customers and tag us or hashtag #LauraAshley to be featured!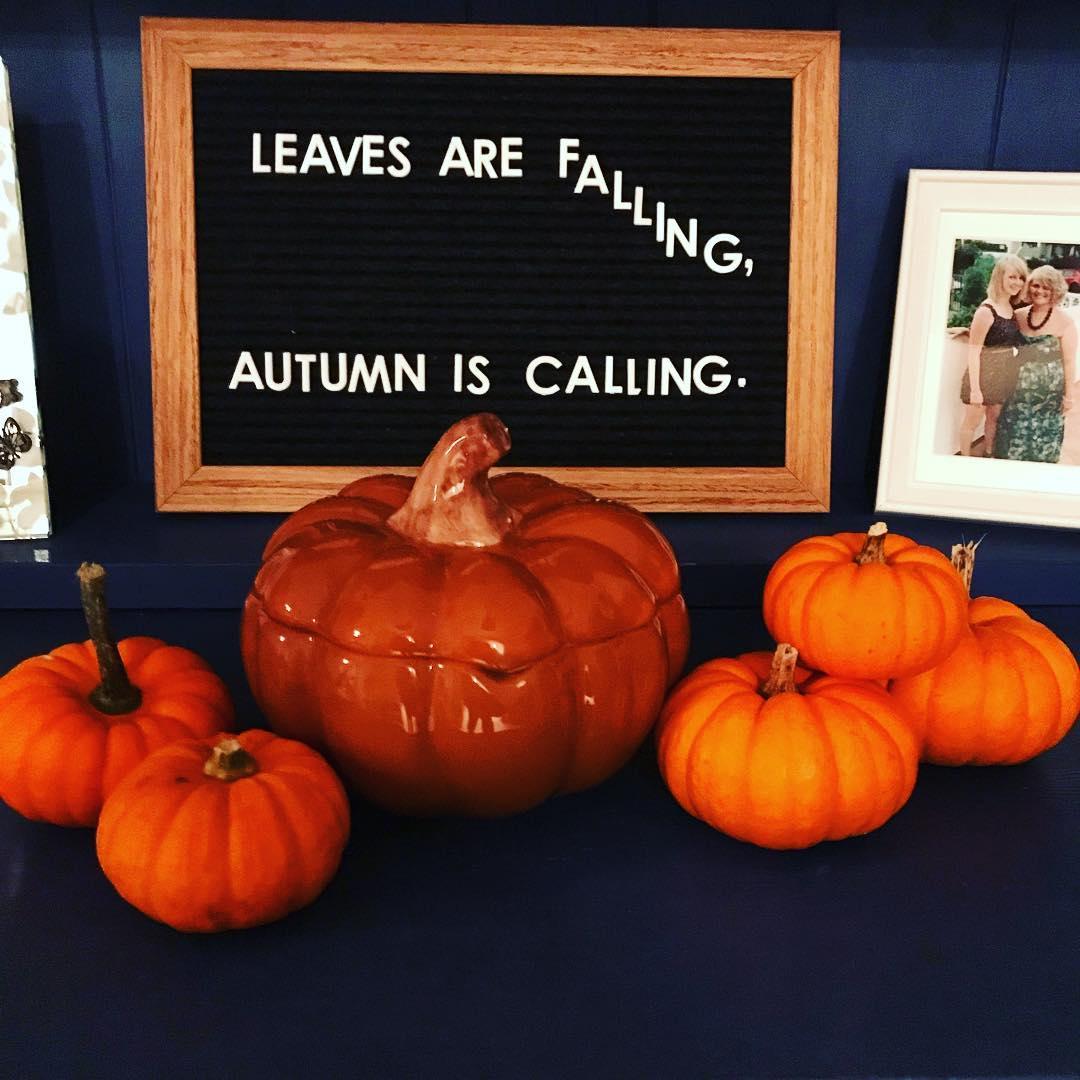 The side table accessory
When you've eaten up all your delicious soup and finished with your pumpkin bowl, don't put it away in the cupboard until next time — they make for brilliant side table accessories to be kept out on display. Surround it with little real pumpkins just like @mommy.and.alf has for an autumnal, cosy indoor feel. Styling your home for the season makes autumn special. It might be ridiculously glum and miserable outside, but indoors can be extra-warm and delightful (with the help of a few candles of course). Whether it's our felt garland that you hang above the fireplace, or autumn wreath you place on the door to greet guests, embrace all that falls with this wonderful new season.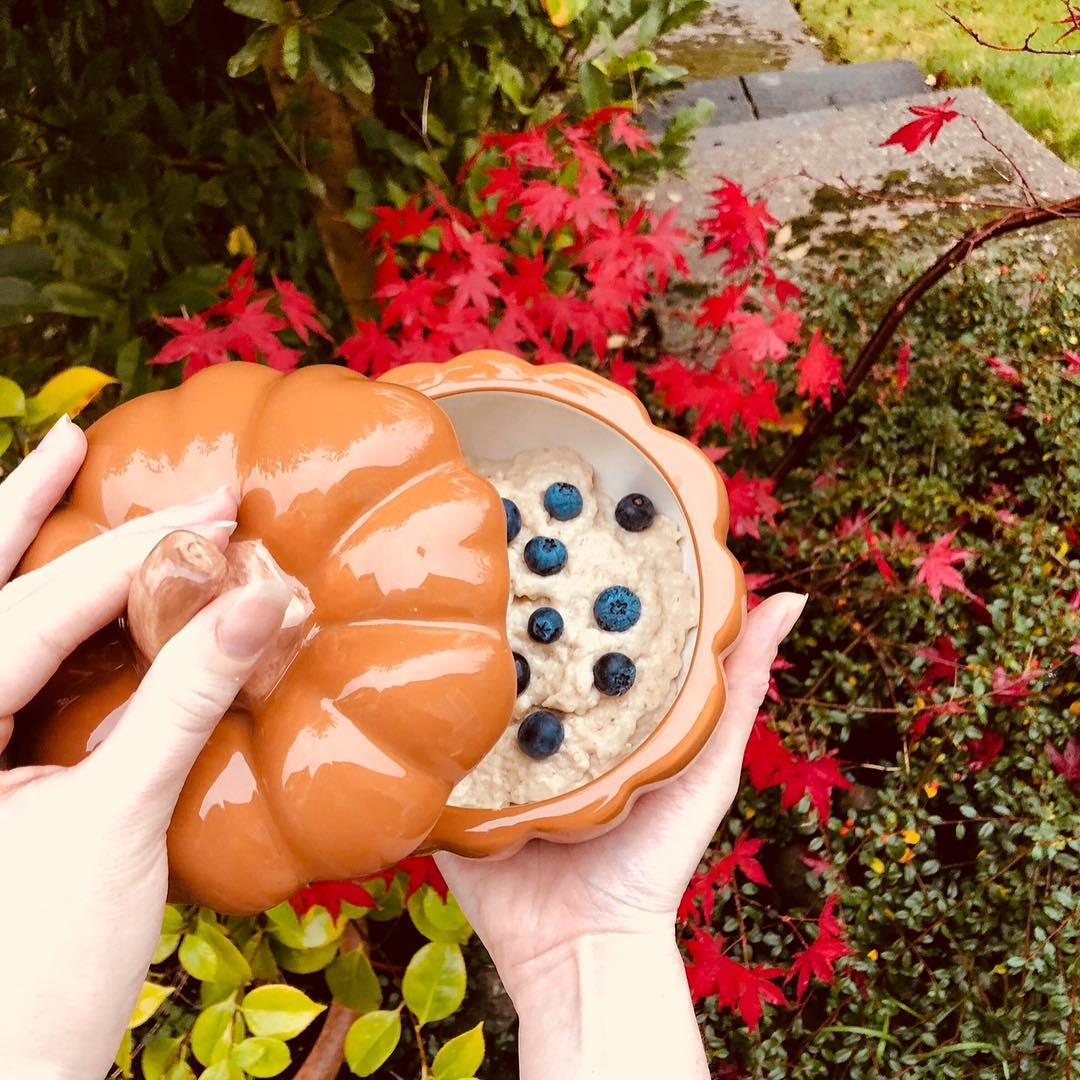 The breakfast bowl
The most important meal of the day gets a seasonal touch with @brookloves83's delicious porridge topped with blueberries, served up in our autumnal pumpkin bowl. They might be a go-to for soups and hot stews, but we love how Brook has used hers to start the day right. What's your favourite porridge recipe?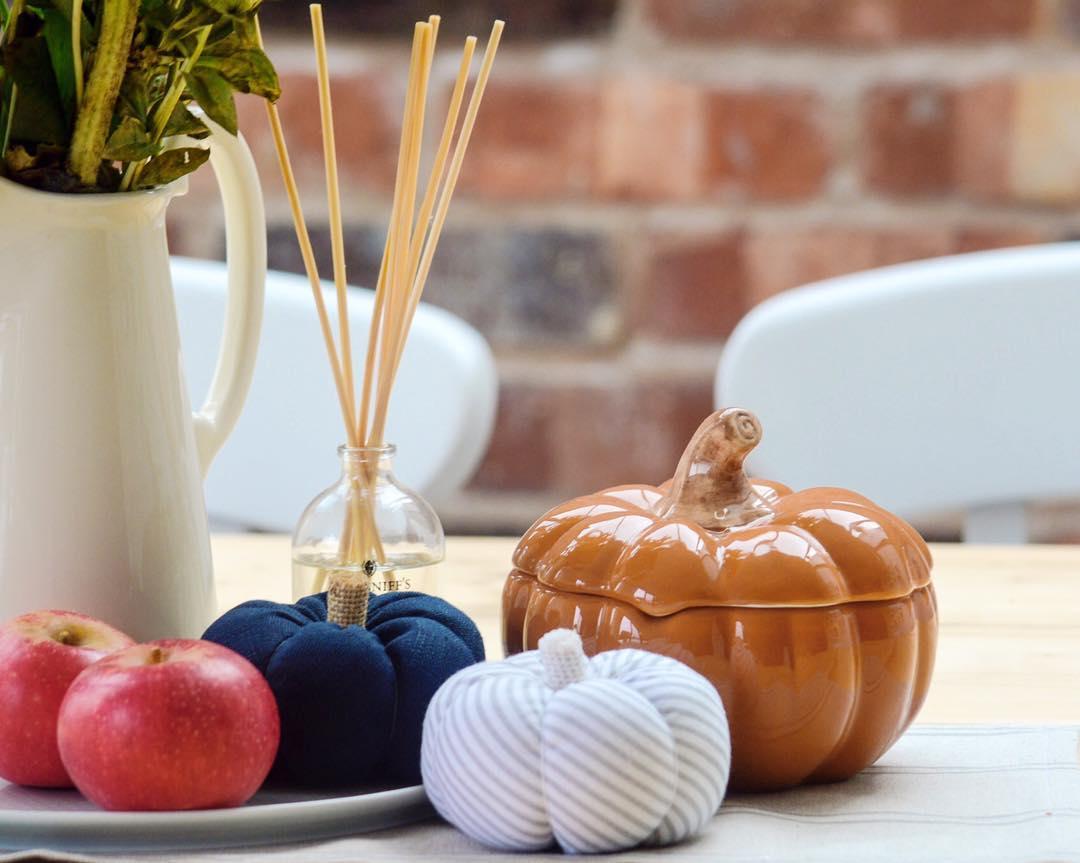 Table decor
With Halloween on its way, now is the perfect time to get your table decor reading for entertaining, dining and filling the tummies of eager children waiting to eat their treats. When you're not using your pumpkin bowl for serving up dinner, use it as a table centrepiece instead. Pop Halloween sweet treats inside, close the lid and watch your children discover them on October 31st. Get inspiration from @joatnumber26's brilliant indoor pumpkin arrangement. It's easy, super simple and perfect for this time of year.
Autumn soup
We can't think of a truly better time than now to start making homemade soup. Whether it's with freshly-picked pumpkins from your local farm, butternut squash, leeks or a classic warming tomato, autumn is one of the best seasons to batch-make soup to keep your family warm. Our pumpkin bowl is brilliant for serving up all kinds of things, but @retroteacher loves it most to serve up her vegan pumpkin and pearl barley soup. We can't think of anything more delicious to make for autumn.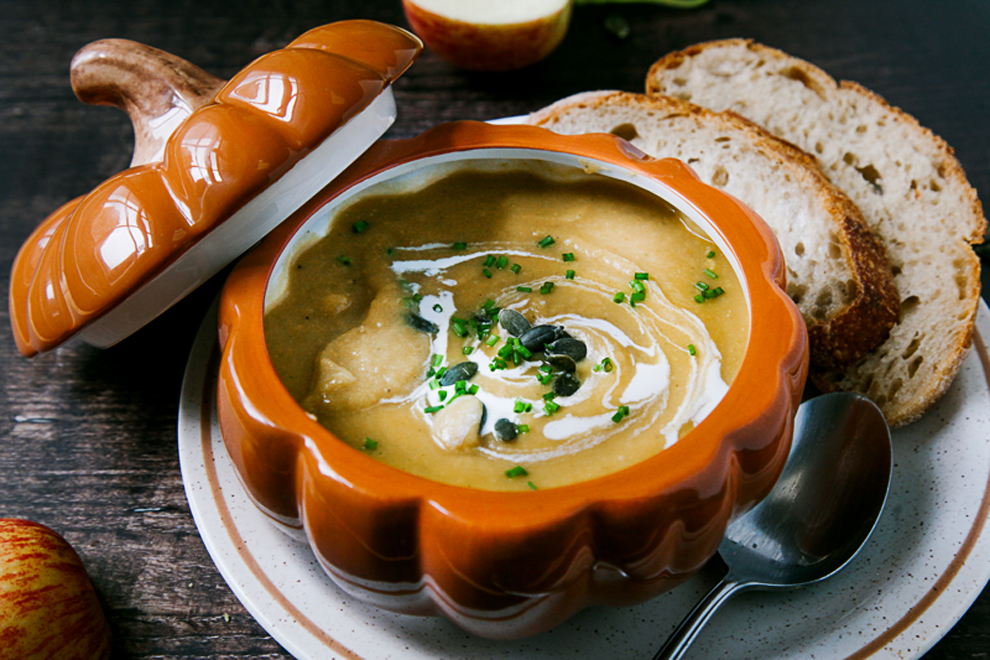 For winter warmers
Aimee Ryan from Wallflower Kitchen really does know a thing or two about how to make a good soup. Here, she's used her pumpkin bowl to make an excellent winter warmer — one we can all try ourselves. Her mouthwateringly delicious apple, ginger and pumpkin soup is an autumn treat worth making tonight. Get your hands on the bowls and try the soup yourself. There's nothing more perfect for a cold autumn night.
How do you use your pumpkin bowl? Let us know your thoughts over on our social media accounts @lauraashleyuk or by tagging #lauraashley