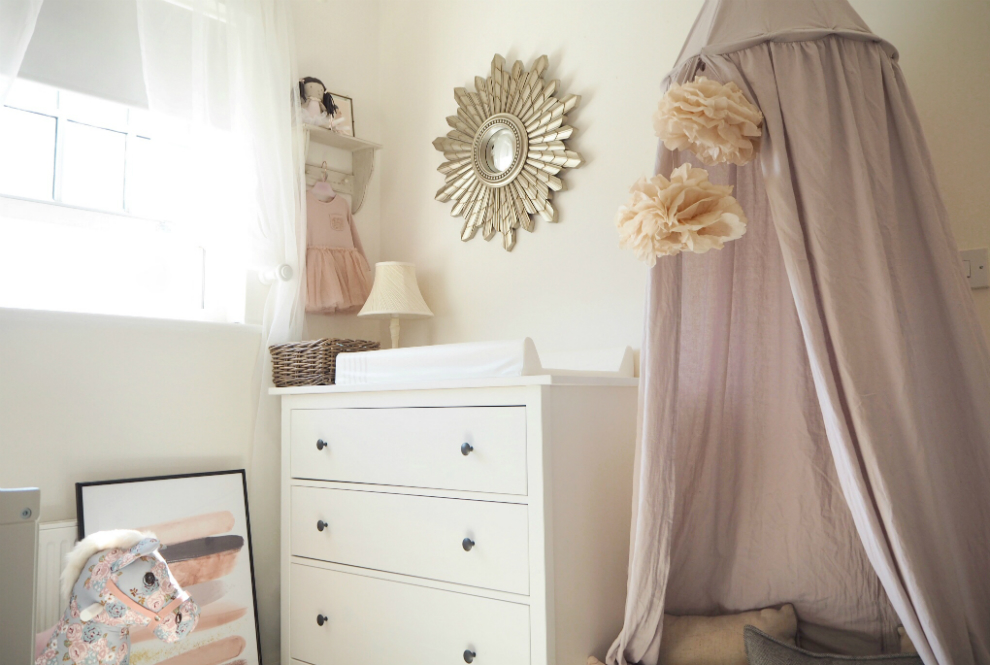 Whether you're looking to revamp a toddler's bedroom space or wanting some interior inspiration, blogger Sam from Dove Cottage has all the tips you need. read more
We're thrilled to get Sam's brilliant tips for revamping a nursery. Keep reading for an insight into her daughter's smart and playful bedroom redesign.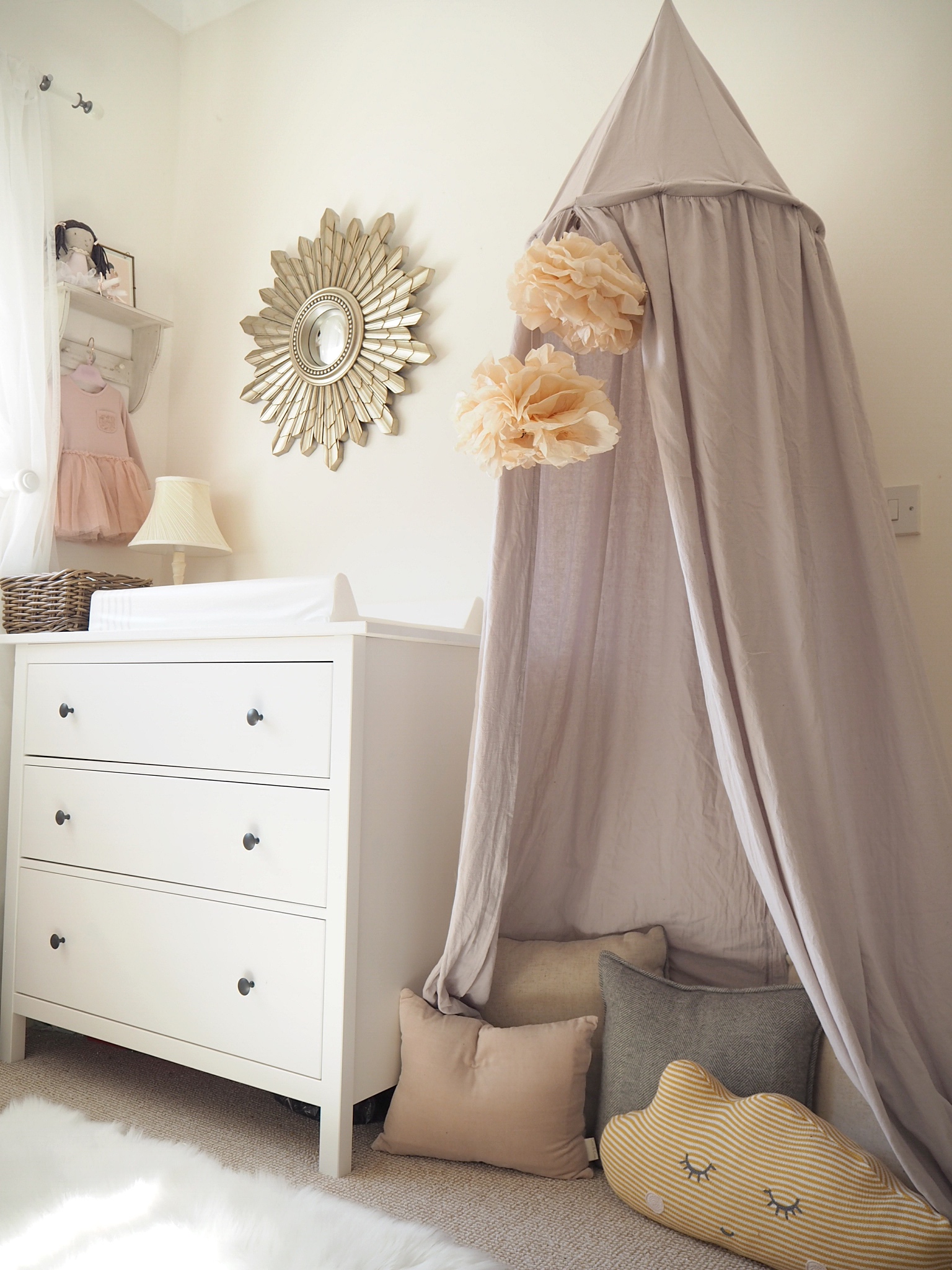 My daughter's nursery has been a real labour of love — one that's taken such a long time to get right. She's in her third bedroom already, which I'll admit is crazy seeing as she's only 14 months old, but I was never completely happy with it before. However, after bit of a switch around and some lovely new bits from Laura Ashley I feel like I'm finally done in here. Isn't it funny how a few new accessories can completely change how you feel about a room?

Nursery Accessories
A nursery can be such a hard space to decorate, especially small rooms like this one. You inevitably need lots of practical storage, but also want to create a room that's stylish, suitable for a growing child, and of course in keeping with the rest of your house. We've had the Abbeville Rose wallpaper in here for four years and I still love it. It looked beautiful when this was our guest bedroom. And now it's the ideal setting for a little girls' room. Its vintage country feel reflects the rest of our home too. The beautiful Mila Faux Fur Rug used to live in the spare room, but looks perfect in here – it's so soft underfoot. And as you can see it's also a big hit with our dog, Betsy!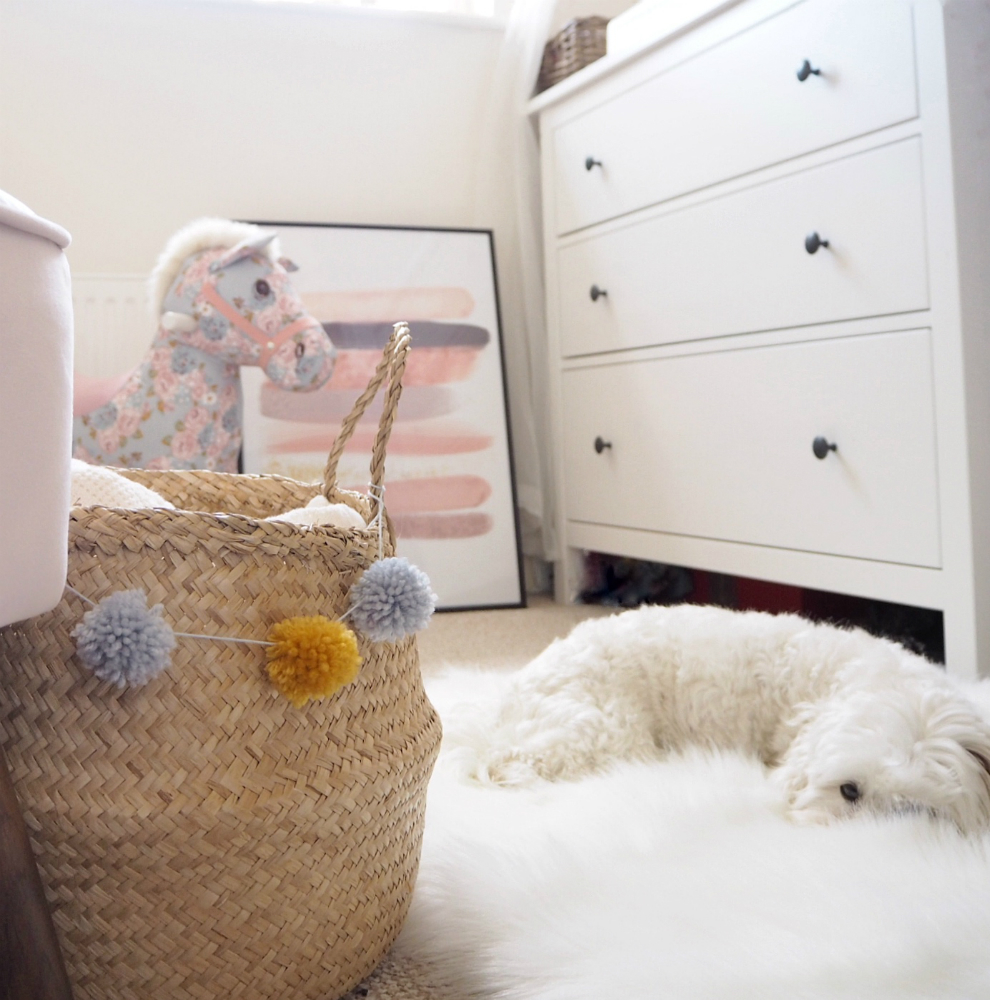 Updating empty spaces
I've been struggling with what to do with the blank space above the changing table for months now. I knew I wanted to create a bit of a feature as it was all looking a bit plain, so decided a mirror would be perfect way to do this. I chose the Constellation Champagne mirror as it's such a statement piece – one that I think would work well in any room in the house to be honest (I already want another one in our bedroom!) It's absolutely beautiful and is the perfect fit for this quite boring wall. Brilliant for a nursery.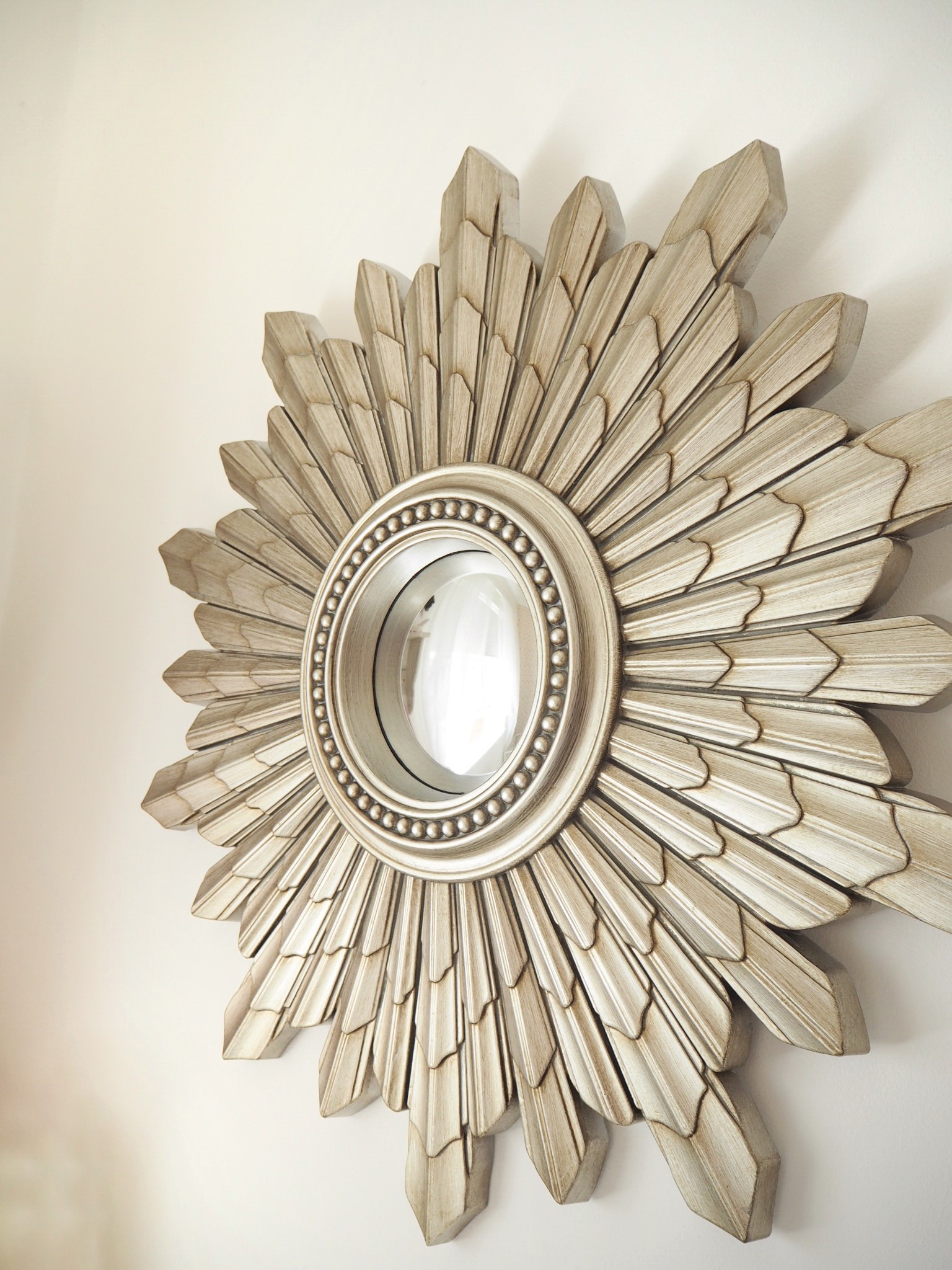 Stand-out blankets and lampshades
Next I chose the Knitted Pom Pom blanket in the steel colour. This hue adds such a pretty touch draped over the armchair, or the cot. It is really cosy and the beautiful grey shade means it's quite versatile too. Definitely something else I'll be pinching for another room at some point! Finally I changed the boring lampshade we had in there to the Feather Cloud Pendant shade which I am so pleased with! It's really soft and luxurious, and has already got lots of compliments from visitors. We've got quite high ceilings in our house meaning smaller shades can often look quite 'lost', so think this one is the perfect statement piece to finish off the room.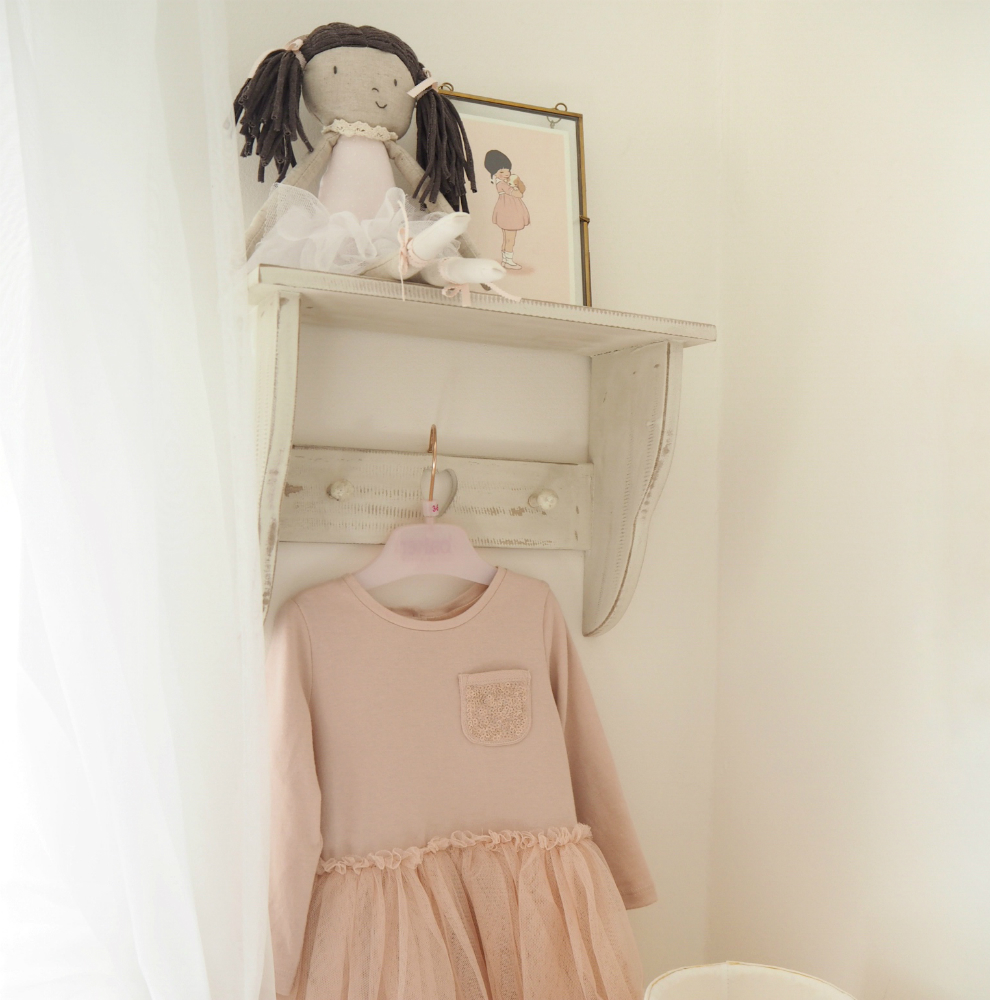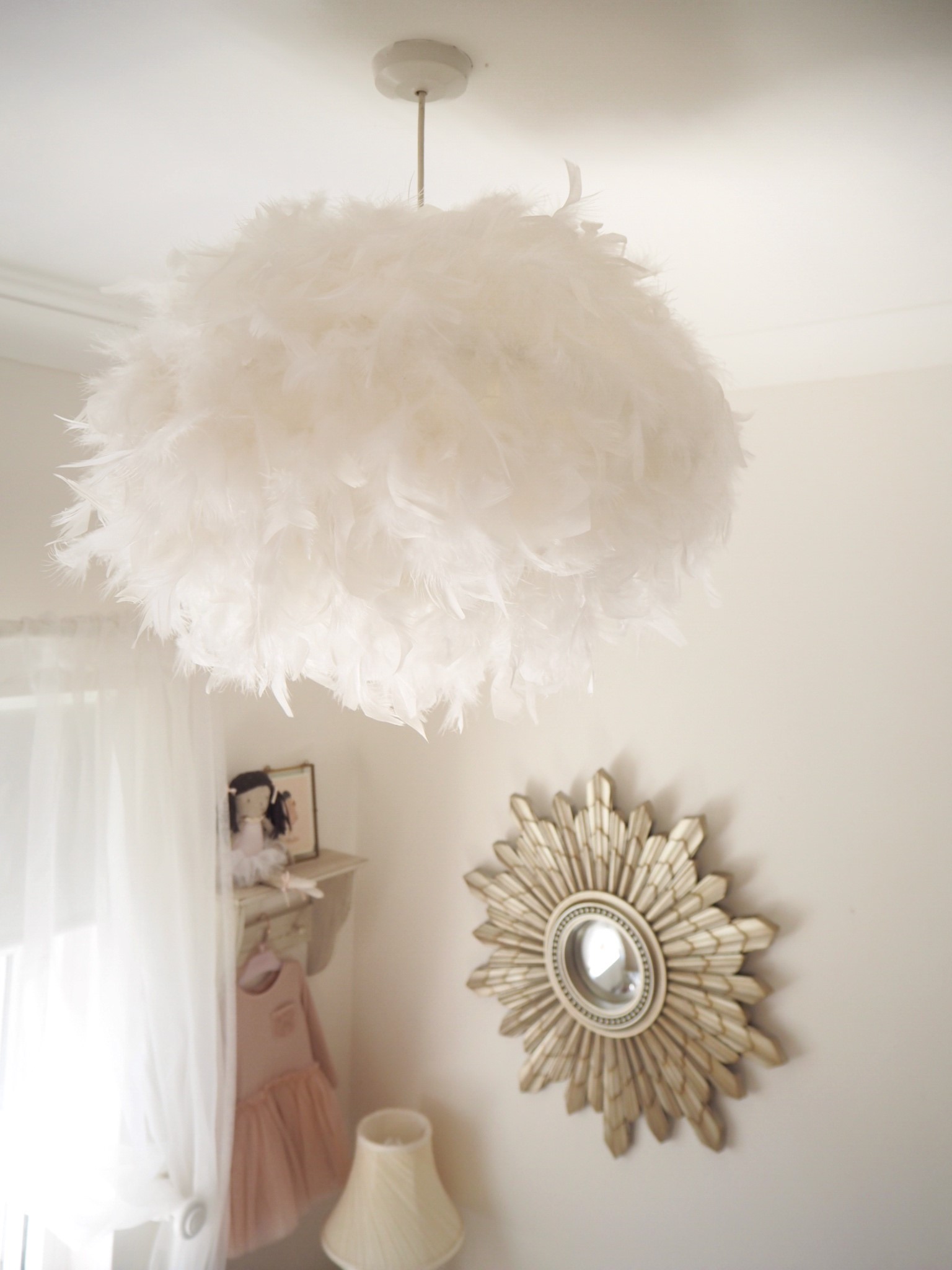 When it came to the nursery I knew I wanted to choose accessories that would not only look good for now, but would still work in here in years to come. Plus, they're such lovely bits I know they'd work around the rest of the house too.
Head over to Sam's blog for more nursery and interior inspiration. We promise you won't be disappointed.