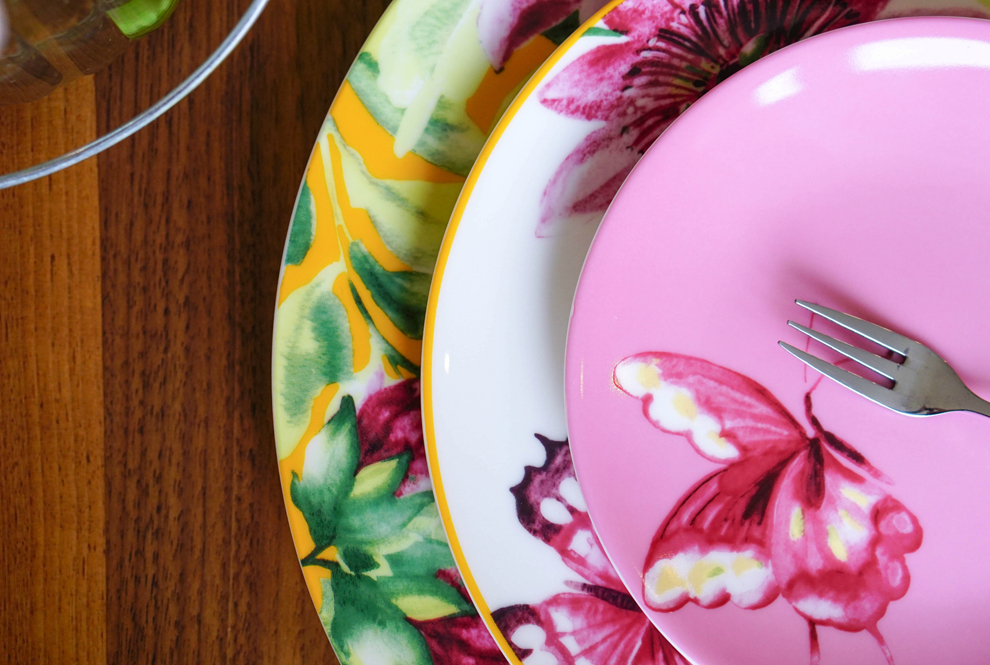 The Ordinary Lovely turns an ordinary slice of cake into something quite lovely... read more
Everyone loves a bit of afternoon tea and what better to have it all displayed on than the most beautiful plates and cake stands? Our Floral Heritage range is one that definitely stands out from the crowds and safe to say the girls are definitely loving them more than the boys – suppose the pink and flowers may be a bit too much for the men of the world! Rachel who blogs over at The Ordinary Lovely has put on a storm of a tea party and here it is! Warning! You will crave cake and sweet things after this…
The clink of cup hitting saucer and spoon hitting cup is music to my ears. It's the sound of time slowing down and an invite to pull up a chair and while away a few moments at the dining table, hands wrapped around china as opposed to an iron, a toy sword, or a rogue piece of cheese from a much-loved Mousetrap game.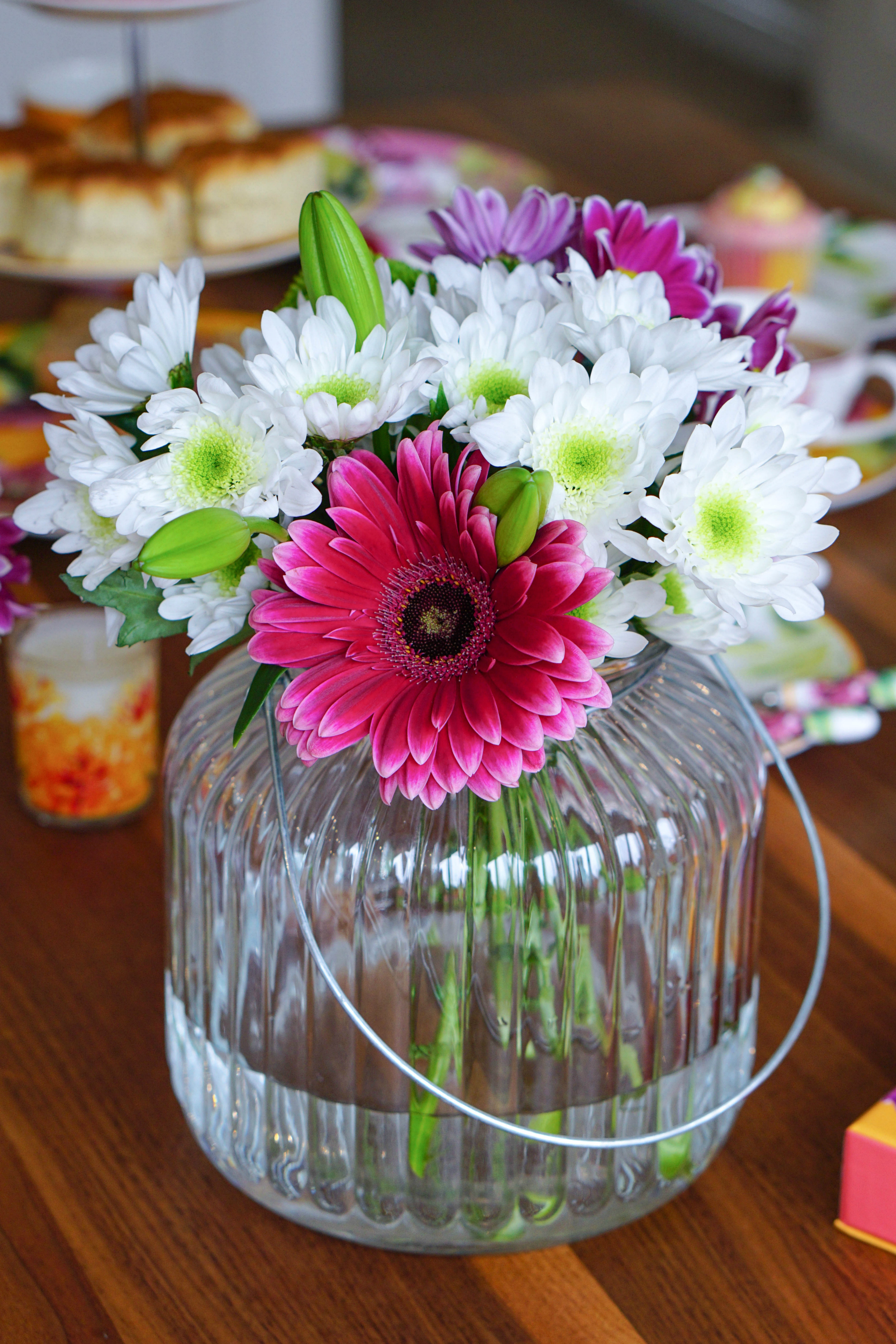 Yes, slowly stirring the milk into the tea offers me a welcome chance to breathe amidst the glorious chaos of being a work at home mum to two wonderful but very, very loud and very, very messy boys. They're a complete and utter joy but at four and six years of age, my, are they energetic!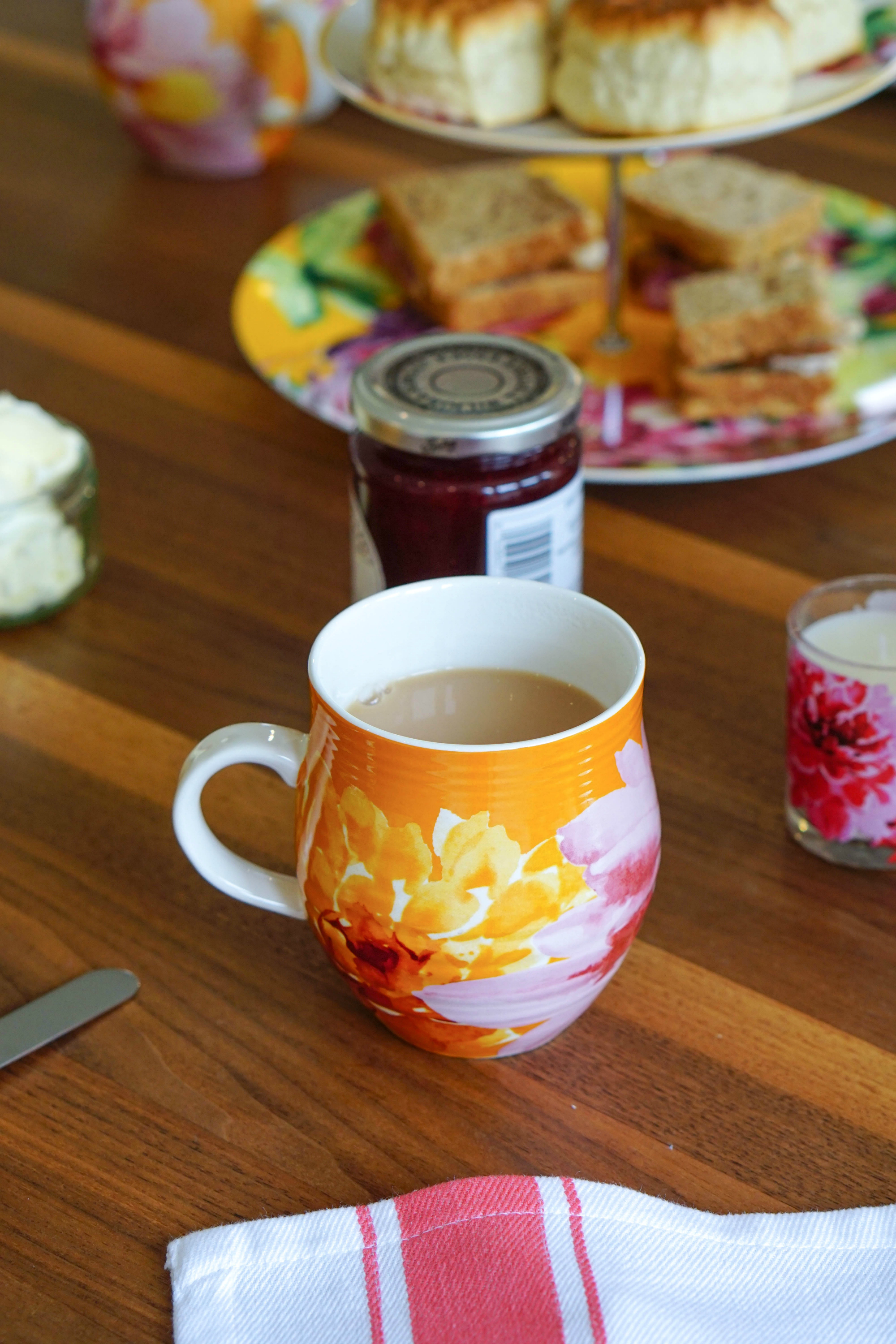 When I spotted Laura Ashley's stunning floral heritage range with its beautiful colours and cheery bird and butterfly design, I decided to go one step further than a simple cup of tea. Spurred on by the elegant three tier cake stand, the cutest cake forks and the most covetable cake plates, I decided to treat my husband to an afternoon tea à Deux.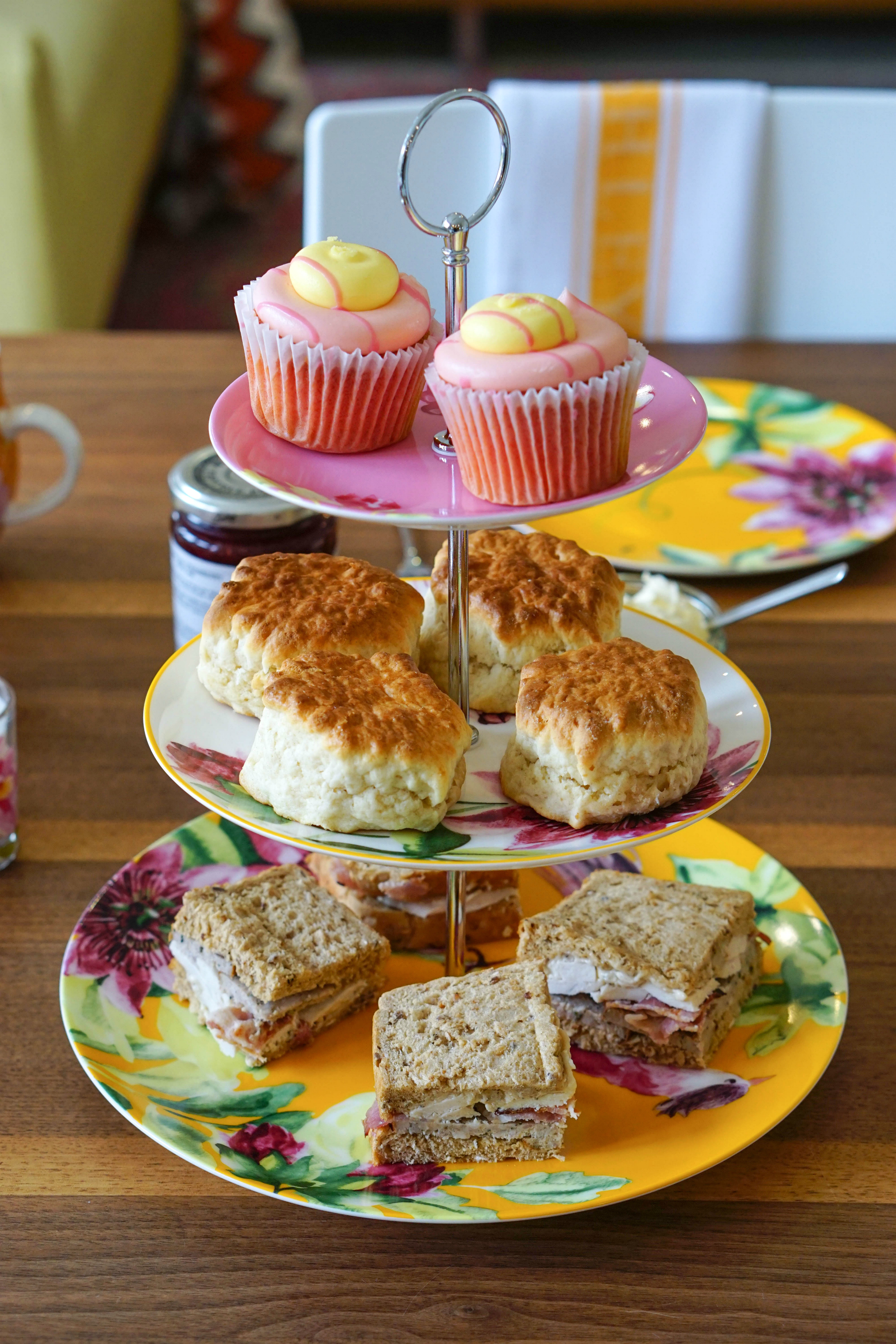 If I had to survive on just one meal per day for the rest of my life, for sure I would choose afternoon tea. Isn't it just the best?! Deliciously filled sandwiches, scones drowning in clotted cream (no jam for me, though), and the prettiest, sweetest little cakes (or not so little… I don't mind).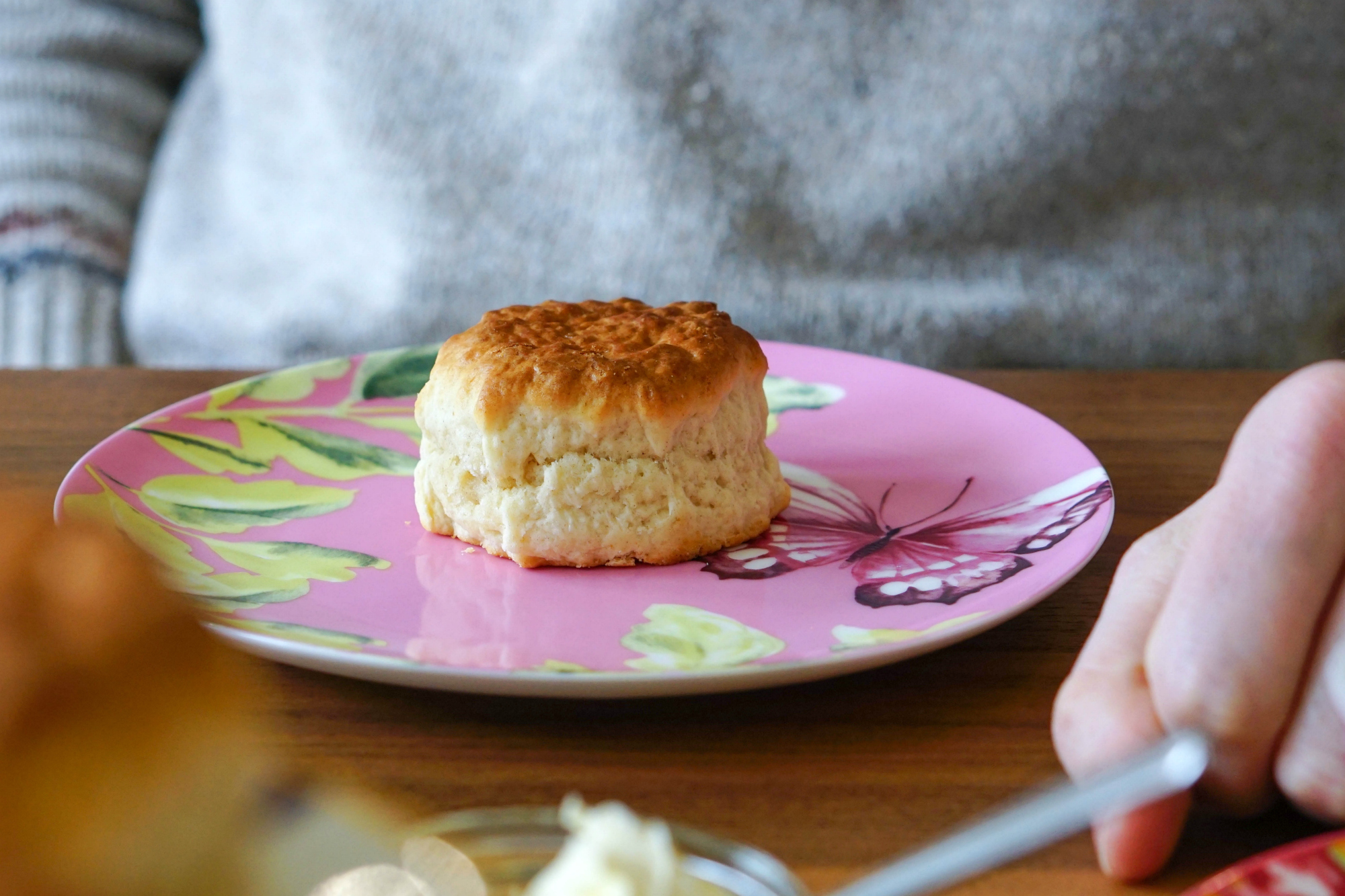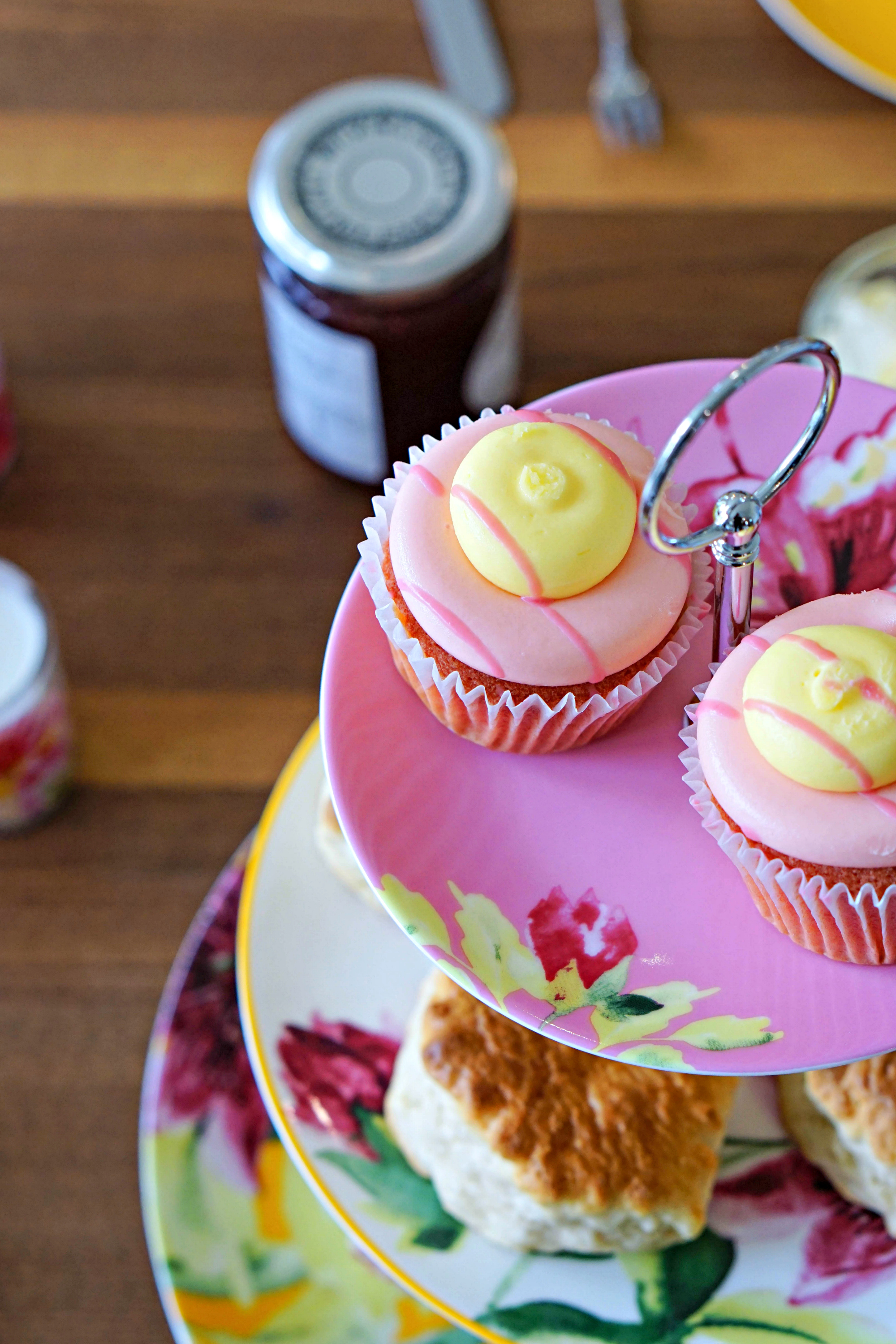 Since the boys joined our family, nights out just the two of us have been scarce. And as our youngest son has suffered from terrible separation anxiety, even stealing an hour or two in the day for a catch up over coffee has been a rarity.
But on Fridays, when my husband works from home and with our terrible two now at school and nursery, we have the opportunity to chat and sip without interruption. No detailed discussions as to who would win a battle, Power Rangers or Transformers? And no burning questions about why Postman Pat remains in gainful employment despite being a veritable postal disaster.
So, a couple of Fridays ago, I brightened up our dining table with flowers and pieces from the floral heritage range, and set to work adding some additional tasty treats to sweeten up our tea date – bought, not made… my talents don't extend to particularly good cake-making, unfortunately. One day!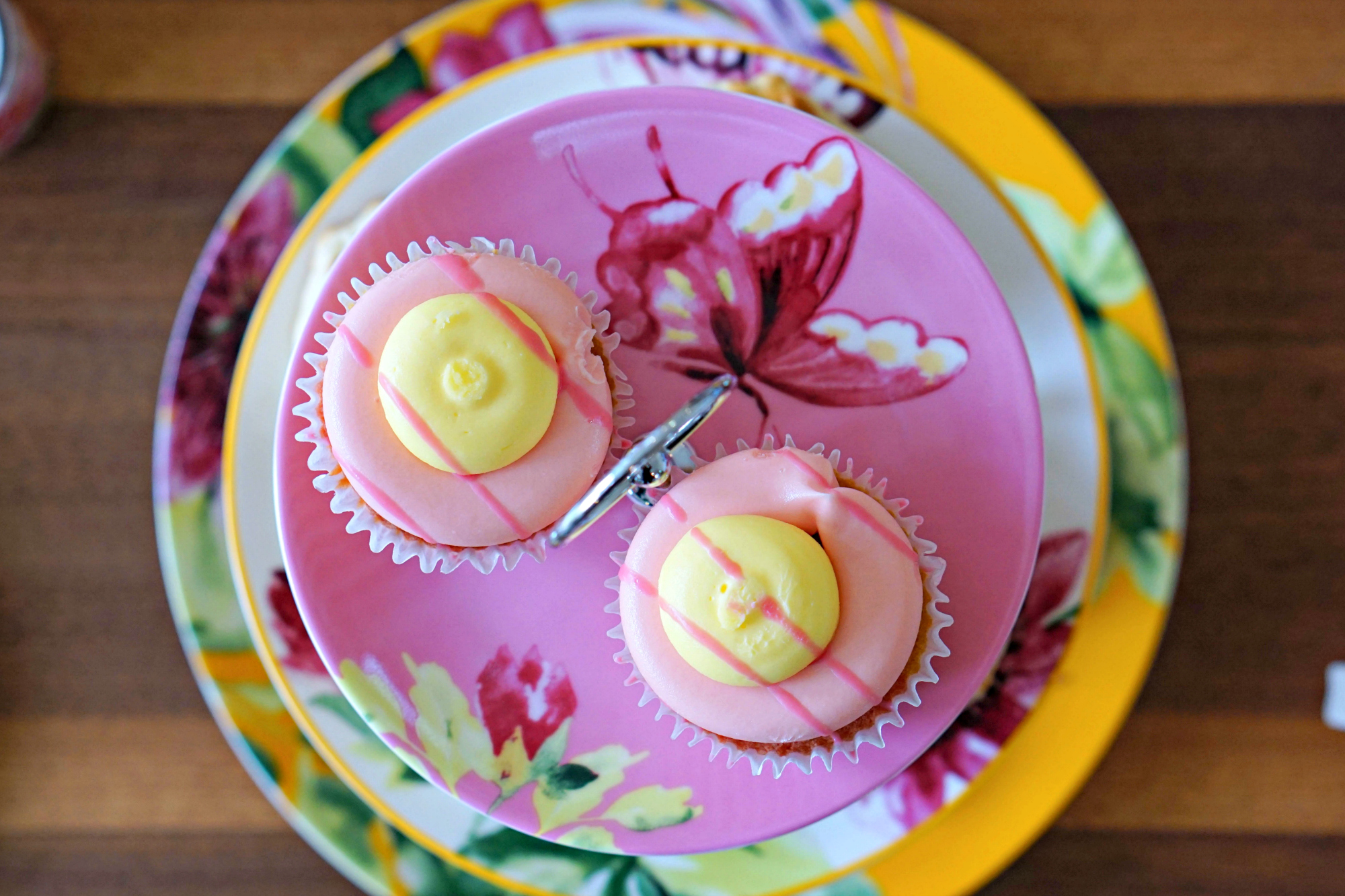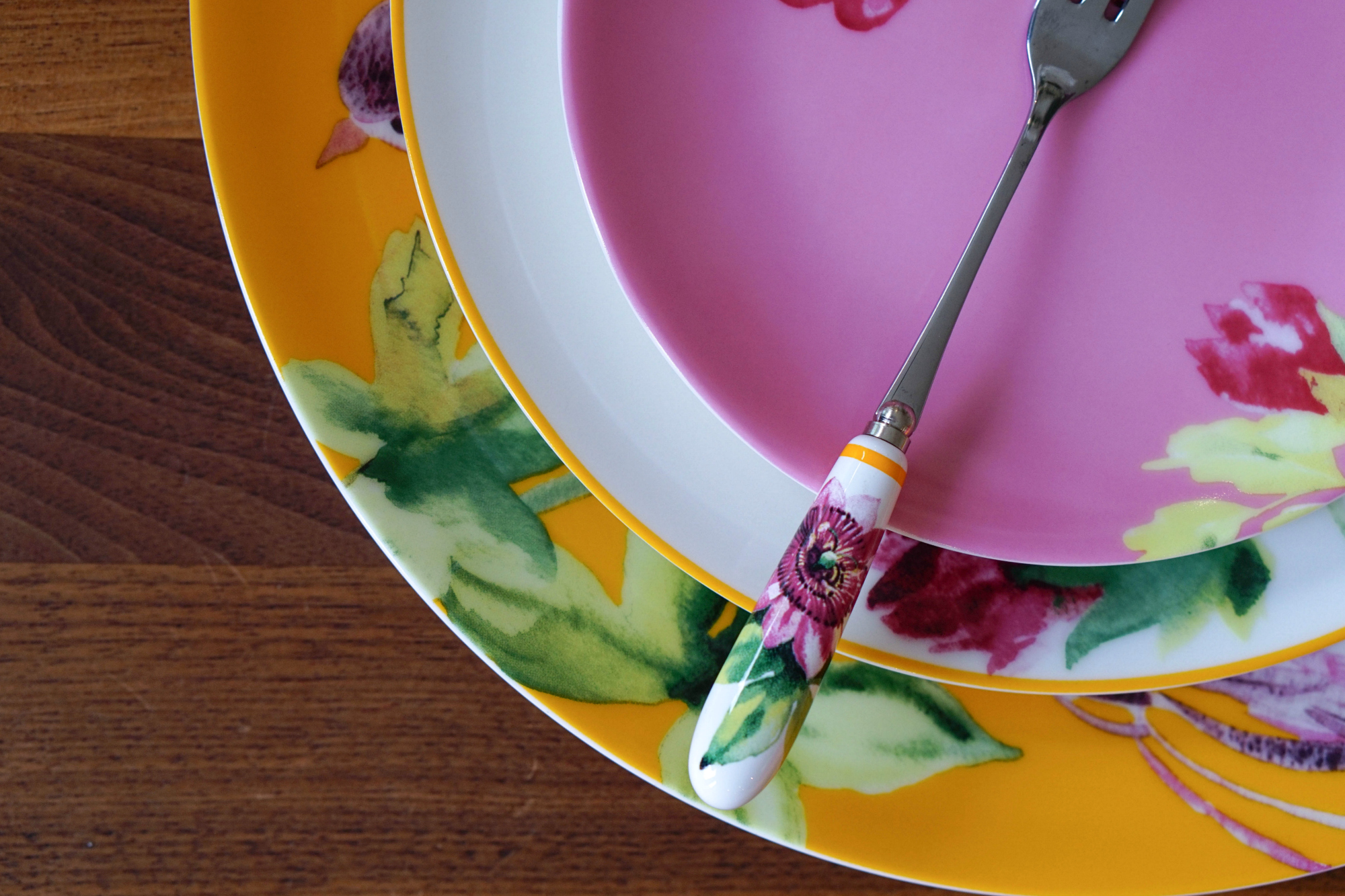 And it was so nice! And completely delicious, of course. A simple chit chat made so much more special with a tiny bit of extra effort. Thank you, Laura Ashley, for making an ordinary moment that little bit lovelier.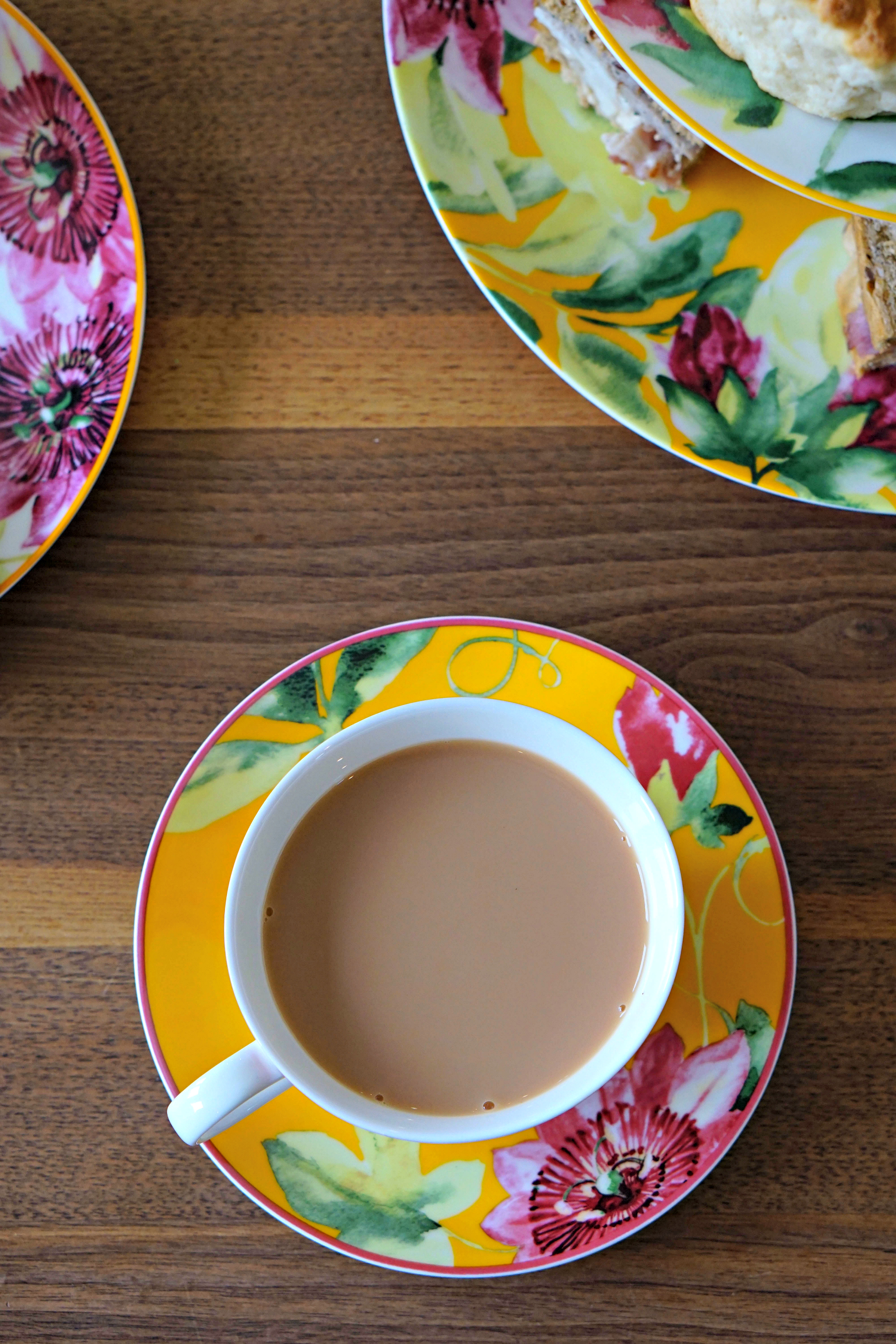 Doesn't this look lovely?! We're in serious need of a cuppa tea and a cake right now. Perfect way to end the week. Do you have a special way of doing afternoon tea? Let us know below or on Twitter @LauraAshleyUK