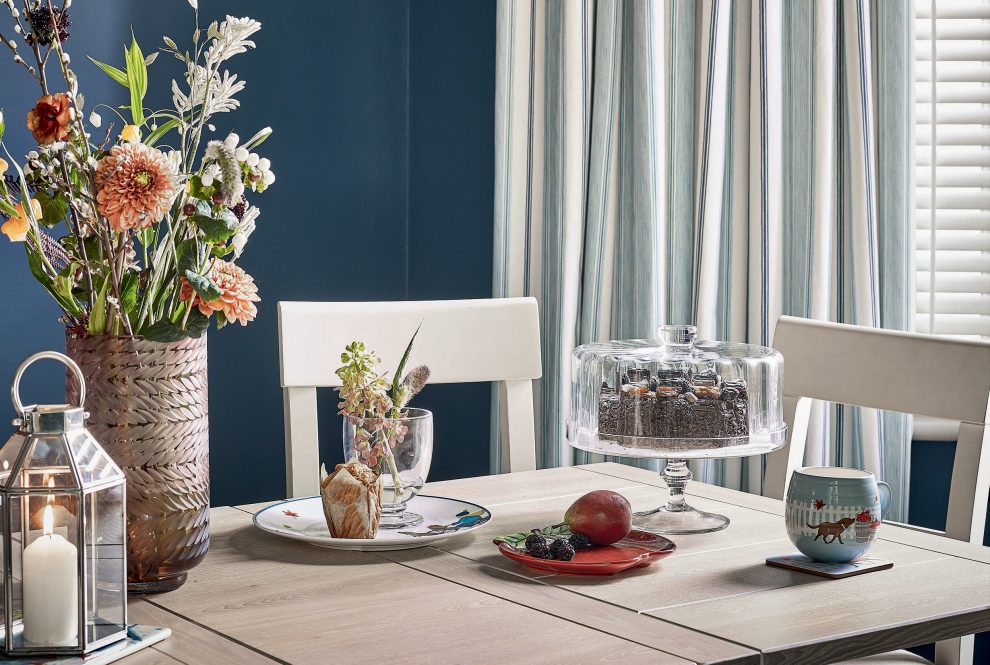 These interior trend predictions will give your home a stylish and contemporary spin read more
Our interior trend predictions are in and it looks like extreme minimalism is out and 2020 is set to be a year to take a few more risks with your interior decorating. From adding a bit more contrast through using a palette of black and white to going bold with large scale wallpaper prints—here is our round up of what is set to be hot in 2020.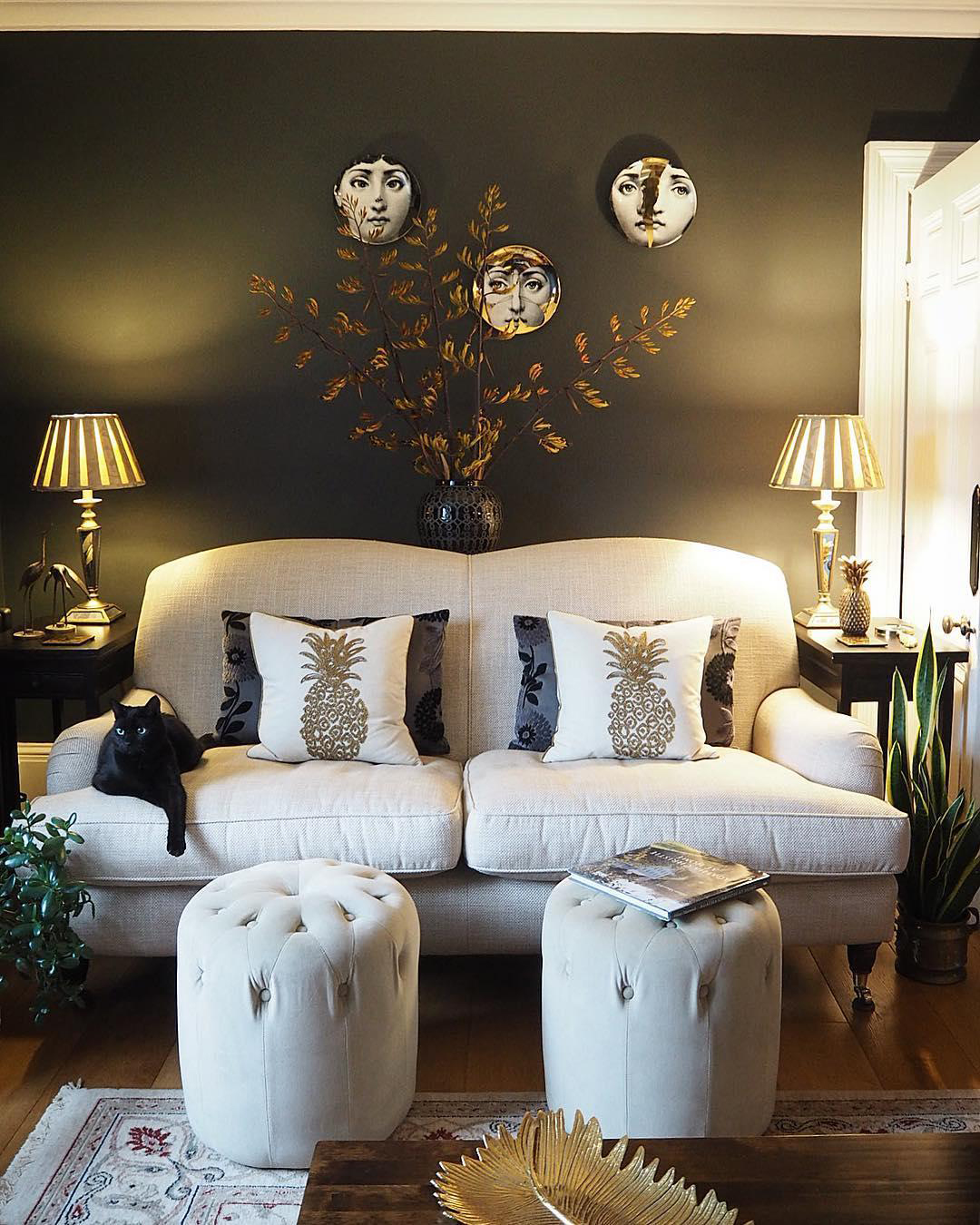 Twickenham Upholstered 2 Seater Sofa – @katy_at_the_manor
Back to black
In recent years, there has been a rise in the popularity of darker colours in the home. A standout hue of this trend has been midnight blue with deep greens, browns and reds following in the same favour. Dark colours are perfect for highlighting period features within the home and are effective at creating illusions of room's spaciousness or cosiness. This year the trend is to go even darker with black tipped to be one of the most popular colours of 2020.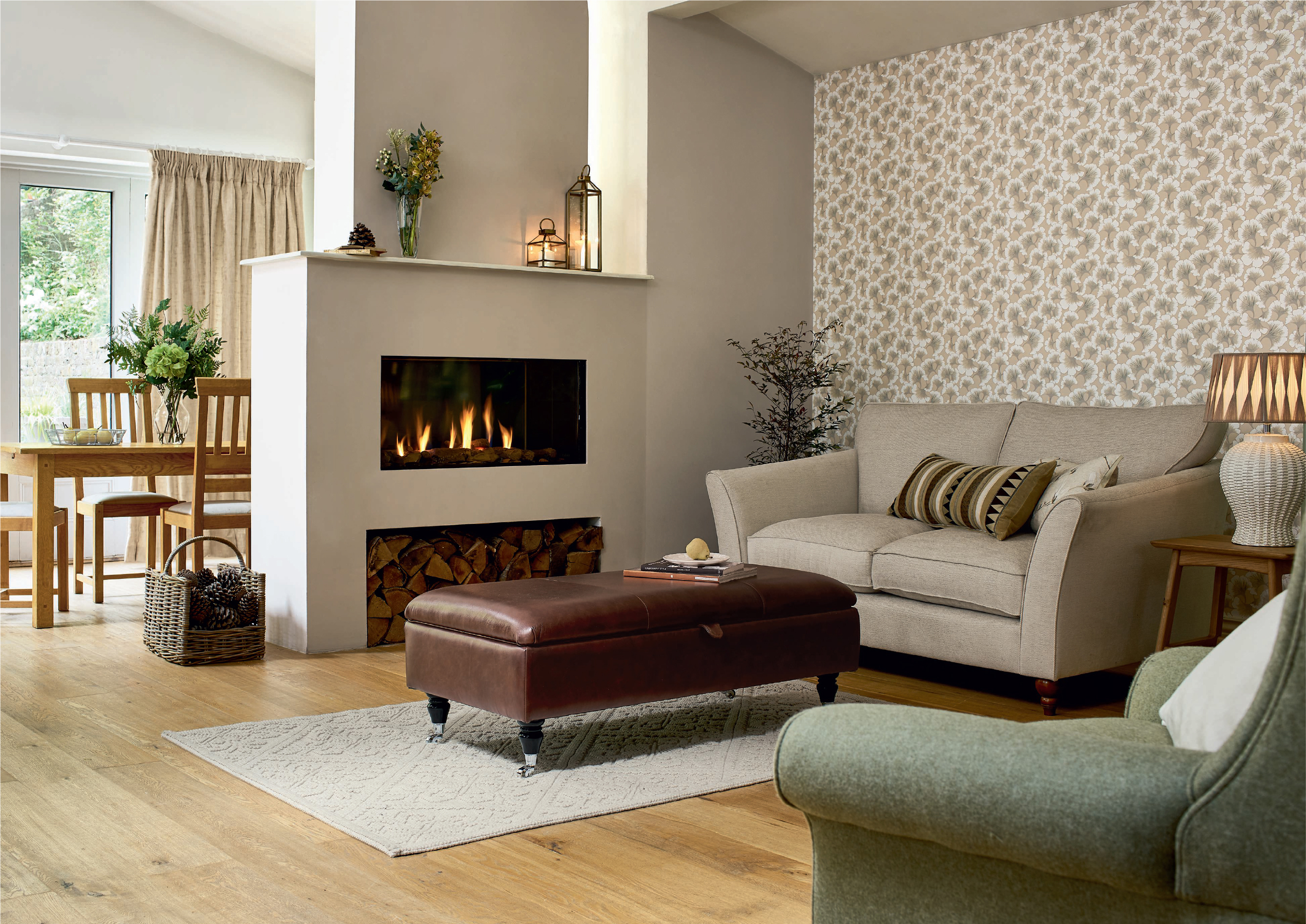 Earthy neutrals
Neutrals will continue to be popular with even more earthy tones of brown, amber and taupe rising in popularity. Neutrals are perfect for mainting a light look while still being seen as cosy and inviting—especially when combined with wood accents, natural fibres and warm lighting. Incorporating greenery into this style of interior will be a must to further highlight the earthy and natural look.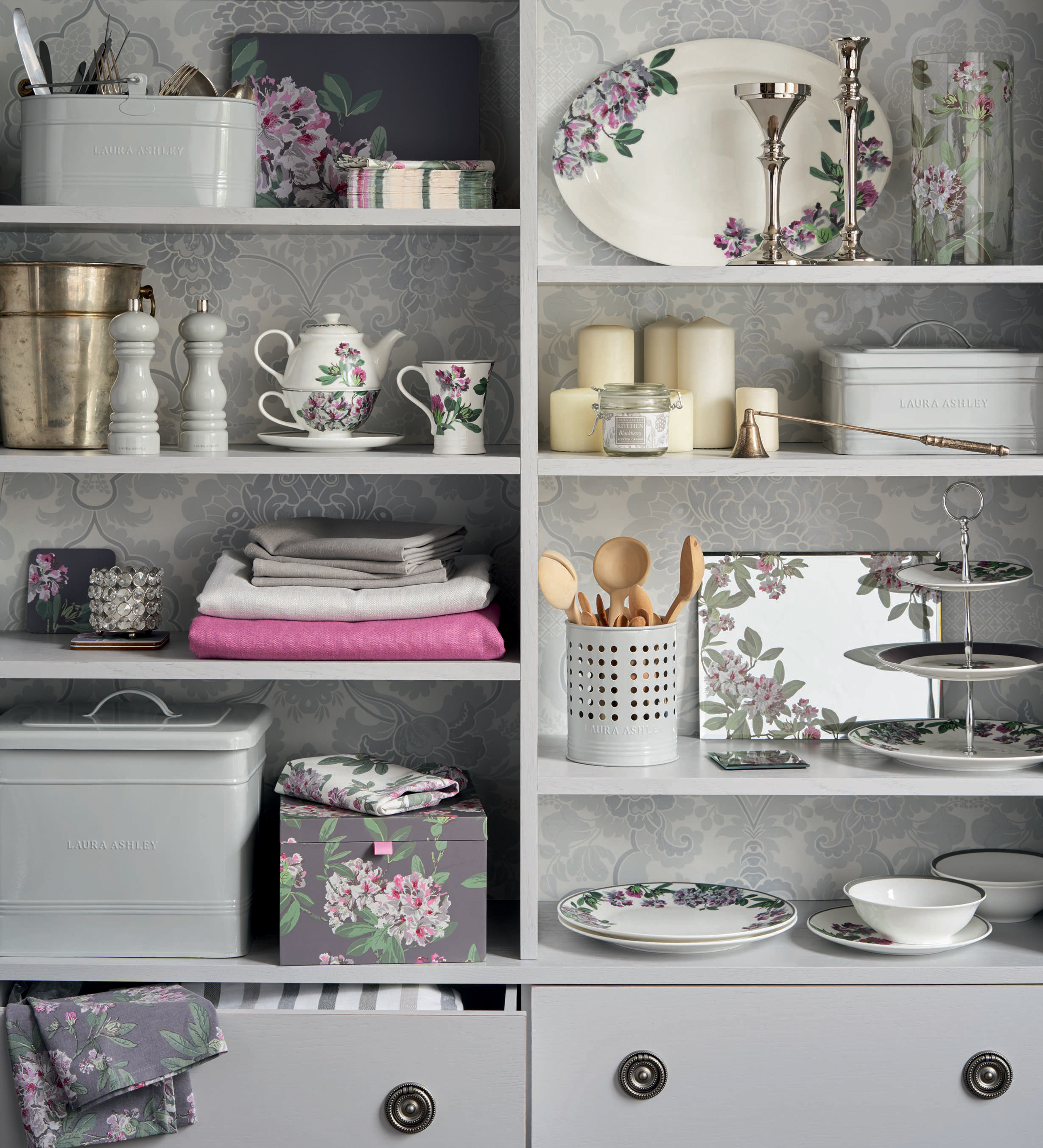 Bold Backsplashes
This year will be all about those little touches in the home that give it a bit of personality and uniqueness. In the kitchen design sphere there has been a move toward open cabinetry again. Popular in the early 2000s, open cabinetry allowed home lovers to create displays out of their pots, pans, and plates. Tipped to be a popular design trend is adding a bit of wallpaper or colour to the back of your cabinets to add some personality to your kitchen and establish your kitchen colour palette.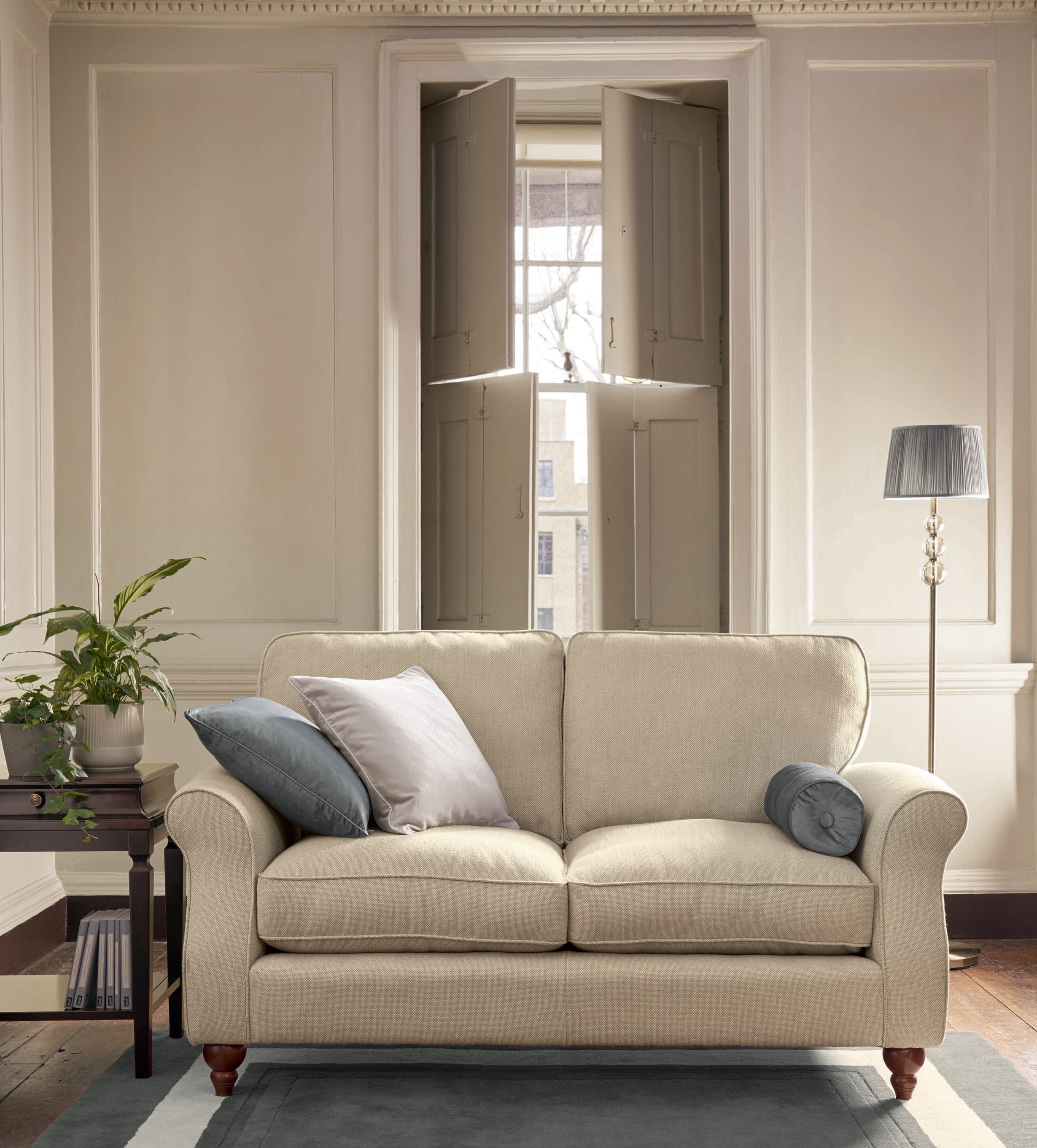 Perfect Panelling
Using panelling throughout your rooms is the perfect way to add some interest and glamour to your interior. Panelling is perfect for giving your room some period elements without looking dated. Panelling looks wonderful in both vintage and contemporary style rooms; so it's no wonder that interior panelling will continue to be popular with interior designers this year.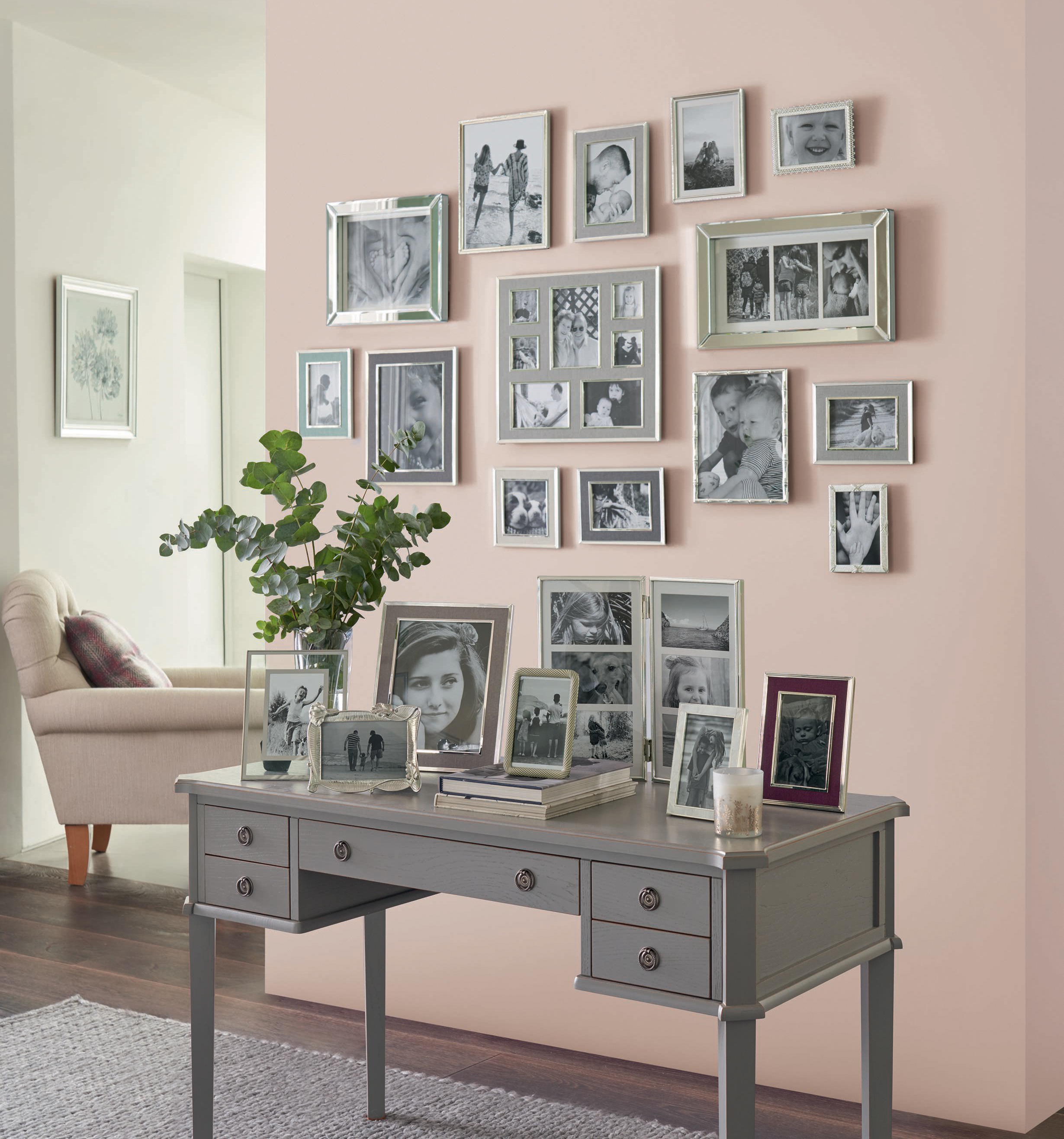 The year of the gallery wall
As interior looks move further and further away from extreme minimalism, gallery walls are once again in vogue. Gallery walls are the perfect way to skilfully display an eclectic mix of art or a beautiful display of family portraits. They are also a great way to free up some space on your console tables for a less cluttered look.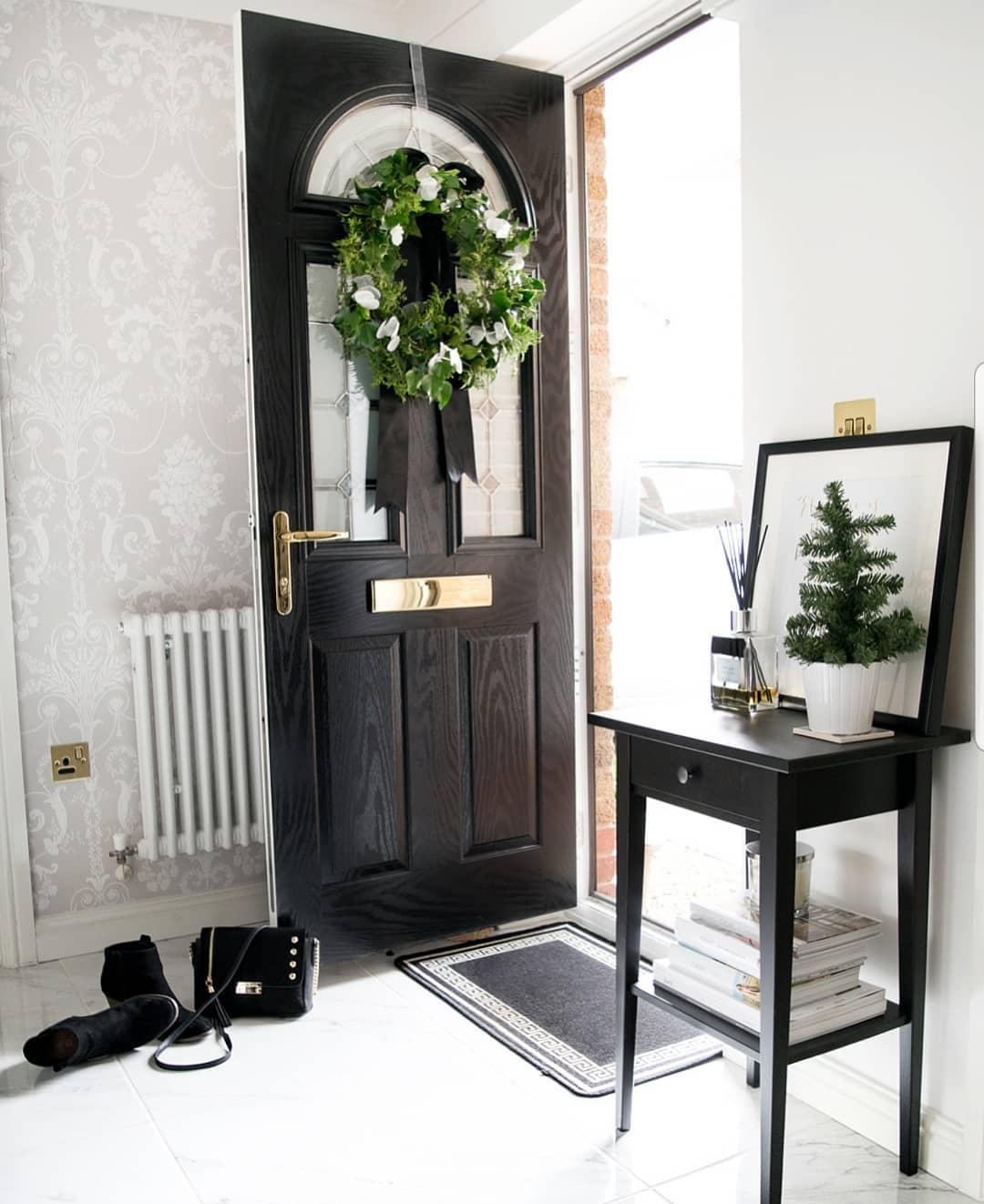 Josette White/Dove Grey Damask Wallpaper – @rebeccafaith_home
Dark Doors
For the last couple of years the interior design world has been looking for more and more ways to innovate in the home, leaving no room or element in the home neglected. From stylish ways to cover up our heating systems to transforming our bathrooms into spa-like sanctuaries; there are always ways to make your space look even more unique. This year we predict there will be more of a focus on interior and exterior doors. Over the last few years, pastel hues and classic blues and reds have been popular front door colours, but as the trend shifts to a palette of black and white more and more people are opting for dark doors, using black, midnight blue and dark greens.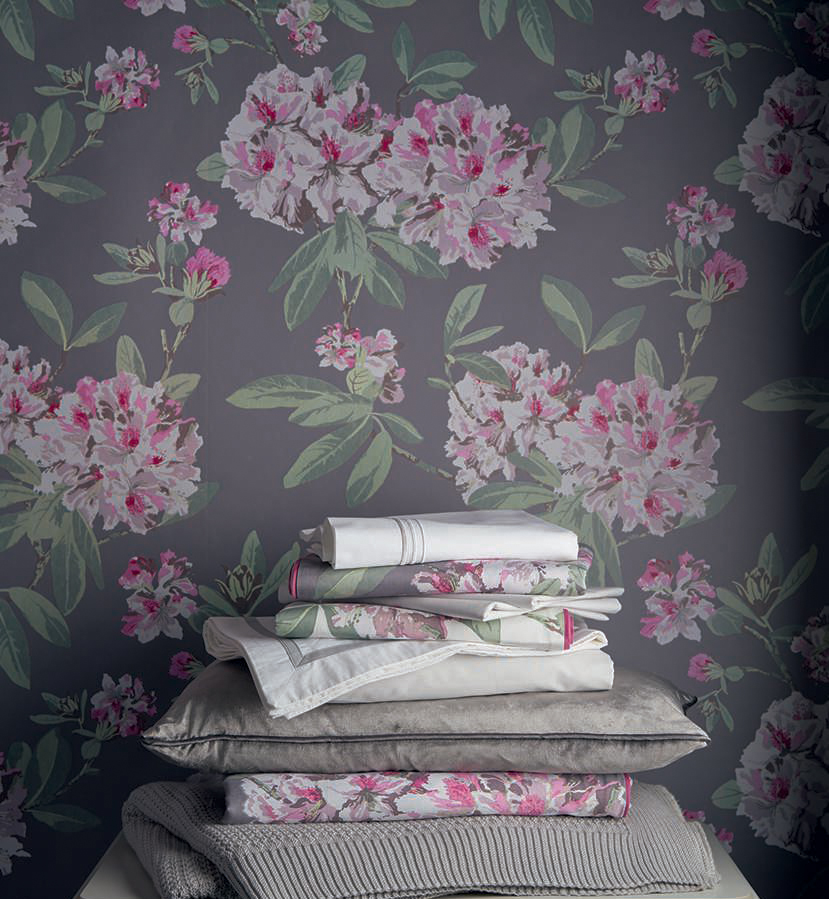 Interior Trend: Large scale prints
Floral prints are back in, and in a big way. Large scale floral prints are set to be popular this year with the release of a number of beautiful mural floral prints as well as large scale designs—perfect for feature walls or adding a bit of personality to individual rooms. This trend coincides with the rise of the new Grandmillennial style—working in perfectly with chintzy elements as well as still appealing to those wanting a more contemporary look.
Do you have any interior trend predictions for 2020? Let us know in the comments below.