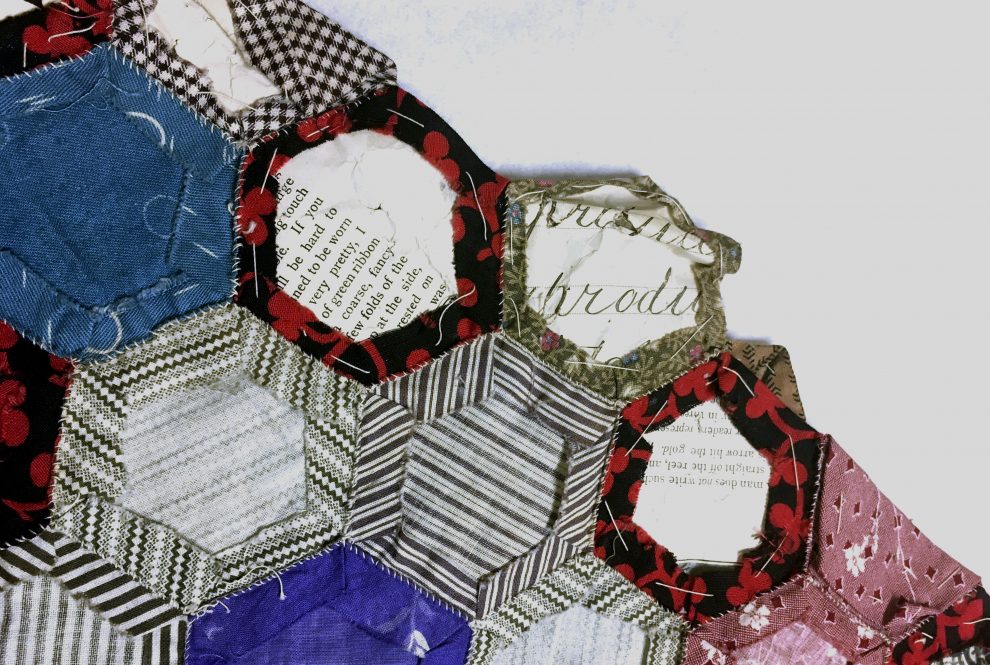 Take a look as we unearth two 19th century quilts that are more than just fabric and thread… read more
With a recent enquiry made into our Polyanthus Floral Gingham bed comforter, a ditsy-inspired quilt licensed through our American partners Revman Industries Inc. back in the late 1980s, our interest in the vast collection of antique quilts amassed by Laura Ashley has been piqued. Totalling at approximately 400 quilts from the 19th and 20th centuries and all in various conditions, it is difficult to pick out any favourites but we have to say that these two are pretty special.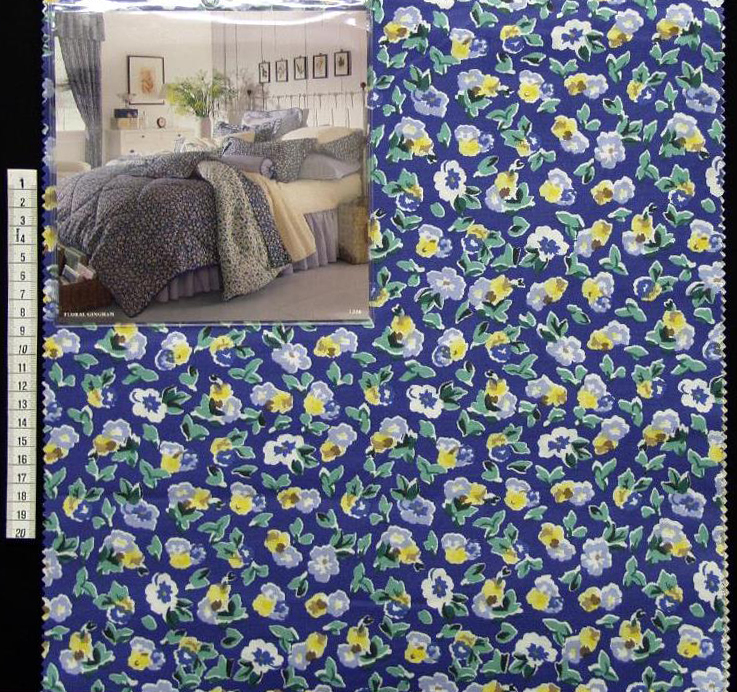 Contrary to the decoratively lined finishings featured in many of these quilts, the real talking point about these two pieces is their newspaper and paper backing. Held in place with rough tacking stitches, the paper covers the entire reverse side of each quilt and varies from title headlines to written text and even small photographic clippings. In one corner hidden under the fabric overlay is a date of June 27 1896 – a key discovery narrowing down our original dating of the hexagonal quilt by more than twenty years. That was a great day in the archive!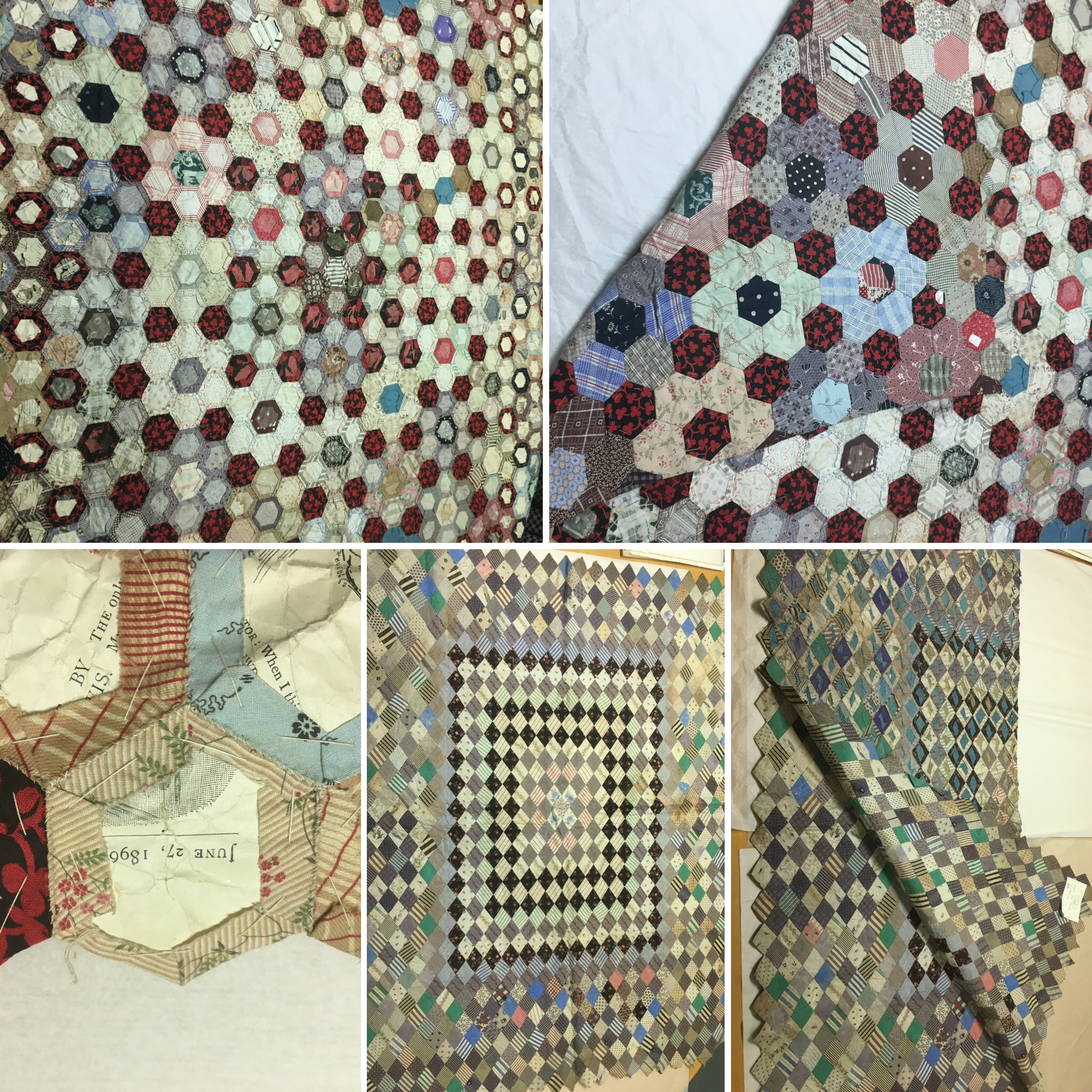 There is what looks like an advertisement for a ladder on Fleet Street, London right next to a photograph for Nestle's Milk chocolate.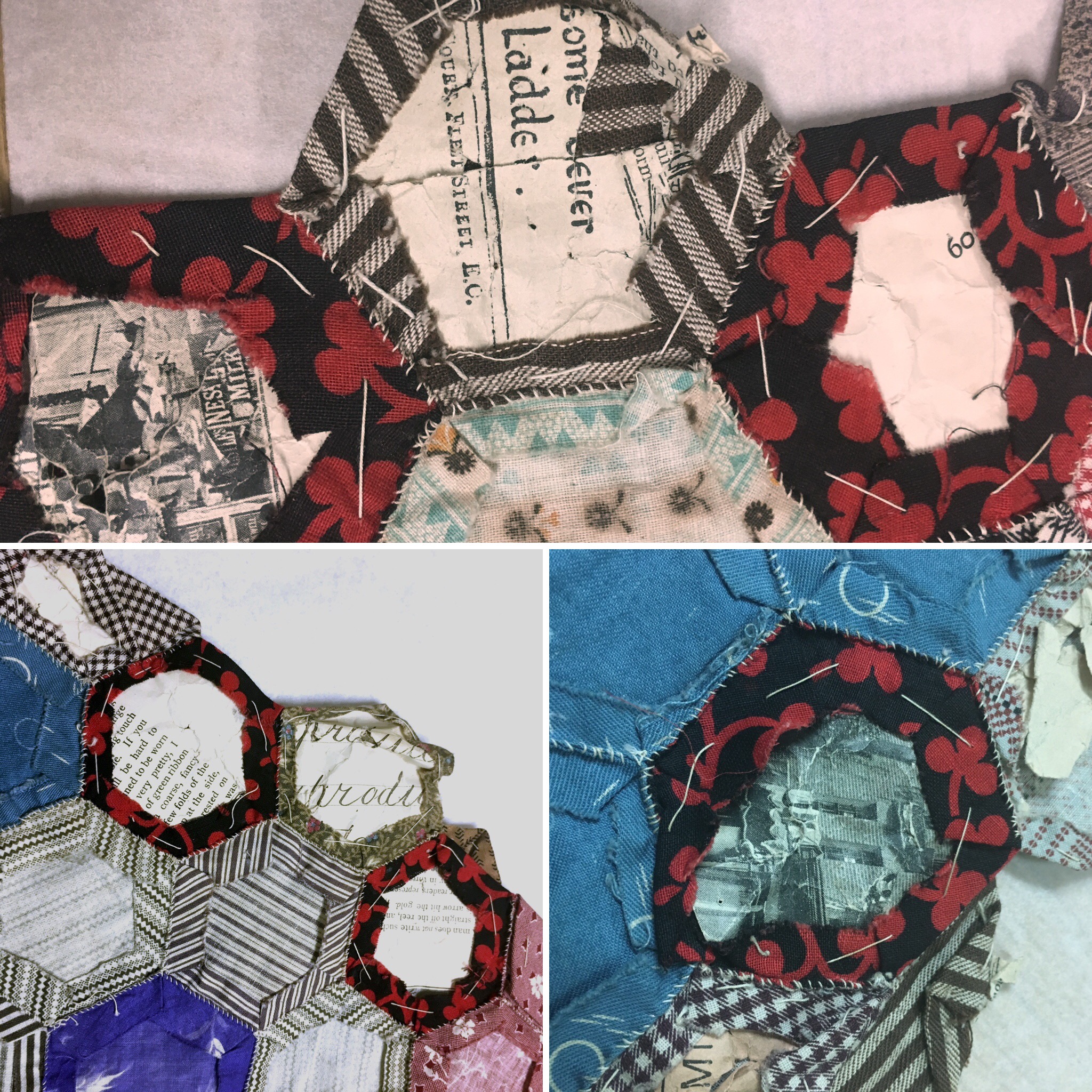 All in the detail…
Aptly put in her foreword for the 1995 edition of "Laura Ashley Decorating with Textiles & Trimmings", Emma Ashley (daughter of Laura Ashley) says that 'decorating and accessorising our homes has a higher profile than it used to have. Our awareness of interiors and interest in craftsmanship has heightened'. This could not be truer when looking at these beautiful quilts. The creased newspaper patches, stitching threads and pinned numbers strategically placed throughout the geometric designs give a real sense of handicraft. You can imagine mothers and families spending time over these quilts slowly piecing them together using whatever materials were readily available.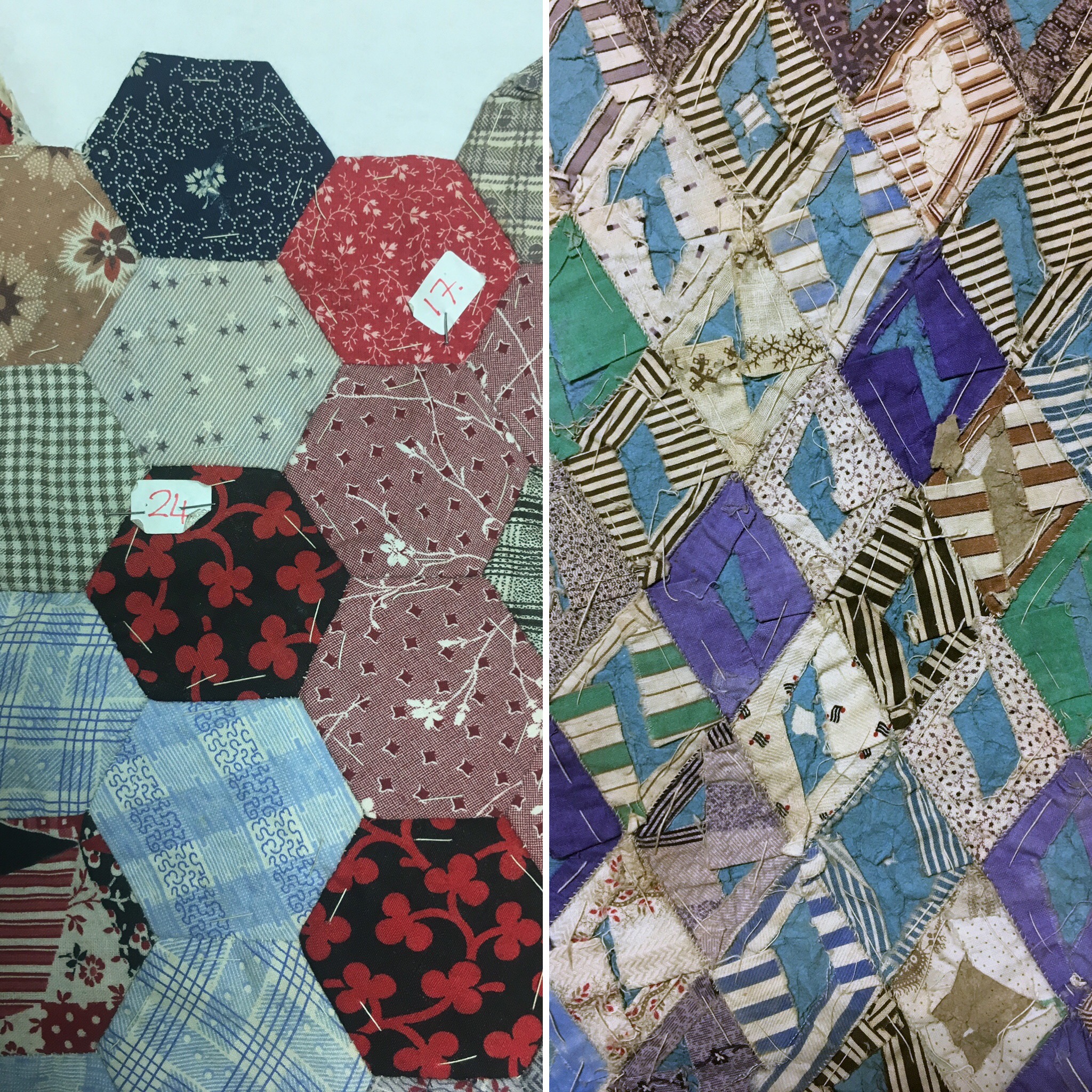 Continuing to inspire…
Made from simple coloured cottons with varying trailing floral, check and gingham stripe patterns, the intricate hexagon and diamond shaped designs of both quilts are so rich and pleasing to the eye. With Laura's unwavering passion for the decorative arts, it is easy to see why these pieces are here
Acquired by the company in 1984 and 1986, these pieces have inspired not only countless interiors products such as the Laura Ashley Patchwork Piece Kits popular throughout the 1980s,  but also the art of quilting itself.

Image credit: bit.ly/2F2E0PN
Almost 125 years later and the designs are still just as charming. – look at this gorgeous quilt made by a loyal Laura Ashley follower featuring 3 of our most iconic monoprint designs of 1977. The resemblance is uncanny!

Archived away…
To ensure these quilts last another 125 years, we are giving them very special treatment in the form of custom made storage tubing. With the paper making them extremely brittle to touch, we can no longer store them folded as this puts uneven pressure along the fabric joins. Gently rolled between several layers of acid-free tissue paper, both will be housed in individual containers and reside back in our Welsh archive. Whilst we would love to keep these quilts here at head office, they need to be properly stored away in order to preserve all that beautiful pigment, shaping and most importantly newspaper. But, at least we had this memorable encounter with both quilts.
Isn't it amazing to see how quilts have progressed over time? Discover our newest SS19 collection here and appreciate the difference like never before!